Food. It's one of the reasons we travel. Food lovers flock to every corner of the world in search of authenticity and taste -- chasing Michelin starred dishes in popular cities, getting friendly with locals and sampling home-cooked delicacies, and wandering down alleyways to find best street food. 
Here's our list of the world's leading culinary destinations, ranked. If you're not hungry yet, you will be!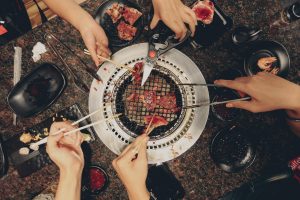 Image by
---
11. The USA
People travel across the world for the smorgasbord on offer in the USA. Entire road trips are constructed to take advantage of the heaps of food selections. 

The U.S. is renowned worldwide for its dishes, and the various states are so proud they even put their names on them.

Advertisement

Texan BBQ, Maine lobster, Chicago pizza, Philly cheesesteak. Then there's New York, home to

 Eleven Madison Park, voted the best restaurant in the world in 2017. Combining cutting edge trends from all over the world, you'll find everything here! 

Perhaps the best thing about American cuisine is that it's as much a melting pot as the country itself.

Advertisement

You can sample the flavors of world without even setting foot outside of New York. Of course, America has its own homegrown favourites too. 
Apple pie
Is this why New York is called the Big Apple? Apple pie is an absolute institution -- indeed, people say "X is as American as apple pie"! At its heart a simple dessert of pastry, apples and sugar, many states have nonetheless created their own version of the perfect apple pie.
Advertisement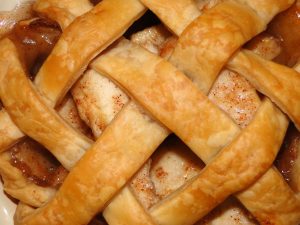 Image by
The hamburger
There's no general agreement as to who deserves the title of best burger in the U.S. The answer is perhaps all of them. However, the library of Congress recognizes that New Haven, Connecticut was the birthplace of the humble hamburger, way back in 1900. You can still find and devour meat-blended patties cooked on a cast iron grill at Louis' Lunch, where the first hamburgers were made.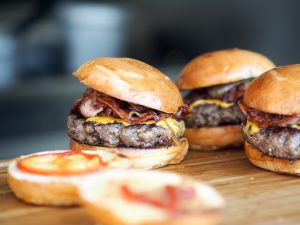 Image by
Clam chowder
Served up everywhere in New England, it would be a crime not to try it. The hearty soup is comfort in a bowl, made with quahog shellfish with tender potatoes, salted pork, heavy cream and herbs.

Advertisement

The best way to eat it is

 right in the bread bowl. Who needs cutlery and plates?

Foodista/Flickr
Bagels
It's difficult to pin down one item that represents the spirit of New York. One word, however, is generally spoken with the very words spelled in front of it -- the New York bagel.

Advertisement

It comes in many colours -- they even make

rainbow bagels -- and they taste great with a variety of toppings.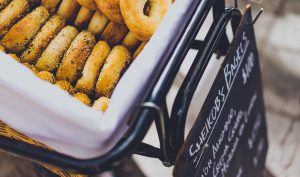 Photo by Dan Gold on Unsplash
Texas barbecue
Texans have been practising and perfecting the art of BBQ for centuries. Flavouring, rubbing, and smoking the meats into tender, succulent goodness. If you're in that neck of the woods, you can't miss it.
Advertisement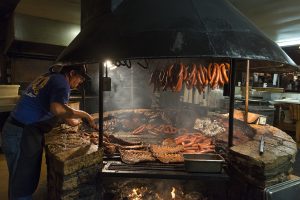 Image by
10. Australia
Australian love a bit of a joke and if you search online for their best foods, you'll be met with a lineup of vegemite, tim tams, and witchetty grubs. Not everyone's cup of tea. Australia is a fierce contender when it comes to fine dining, however. It has a plethora of restaurants and bars dedicated to exquisite dishes from around the world and is known for its obsession with the absolute finest coffee.
Advertisement
Black coffee and smashed avocado
The staple contemporary Aussie brunch. Order a long black and good ol' smashed avo on sourdough on an arvo. (Essentially an Americano with less water, avocado mashed with feta, mint and lemon, in the afternoon).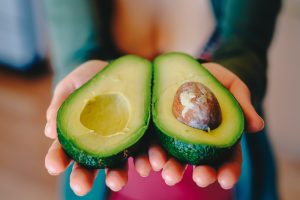 Image by
Mango
Taste a mango anywhere else in the world and you wouldn't even know it was a fruit. Mangoes in Australia, freshly ripened and shipped from the farms straight to the supermarkets, are a triumph of flavour, juice, and sweetness.
Advertisement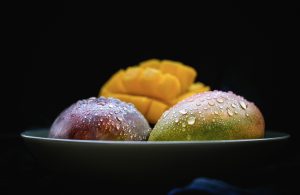 Image by
Fairy bread
Essentially, it's buttered bread covered in hundreds and thousands of those little coloured balls that used to get everywhere except your ice cream when you were a kid.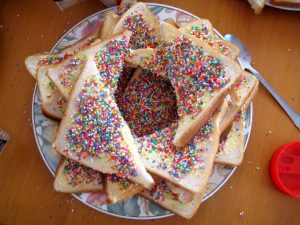 Dani Luri/Flickr
Kangaroo steak
Best cooked rare, the gamey meat is low in fat and perfect with a hint of garlic, pepper, juniper, and rosemary.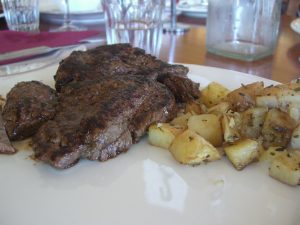 Alpha/Flickr
Barramundi
Australia has the finest fish and chip shops; many of them are almost gourmet. Topping the list of specials is the Barramundi, or 'large-scaled river fish'.
Advertisement
Best fried lightly or seared on one side, it's usually the fish of the week.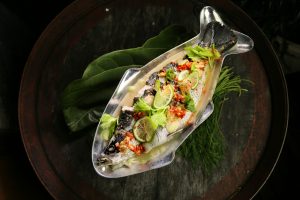 Image by
9. China
Discover your umami...
China's long history with food has created an array of signature recipes which have been adapted and honed to specific tastes over centuries. Typically, meals will involve a starch component -- noodles, rice, buns -- accompanied by fish, veggies or meat, or a bit of everything.
Advertisement
It's all about the balance, taste, aroma, and appearance and most dishes favour the umami, a 'pleasant savoury taste'. 
Sweet and sour pork
Vibrant battered balls of delicious pork in a sweet and sour sauce. 
Kung pao chicken
The famed traditional Sichuan dish is popular with the masses. The main ingredients are chicken, fried peanuts and diced chilli.
Advertisement
Simple, yet exquisite.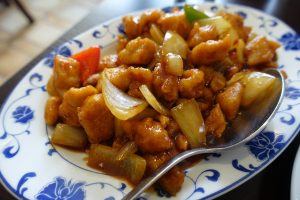 Guilhem Vellut/Flickr
Ma po tofu
A dish from Chuan cuisine that dates back more than a century. Both spicy and hot, its a peppery dish of milky tofu goodness topped with ground beef and green onion.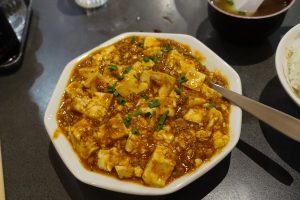 Guilhem Vellut/Flickr
Wontons
These little stuffed parcels of pastry are a Chinese favourite. Commonly fried, boiled, or steamed in soups with a filling of minced pork or shrimp.
Advertisement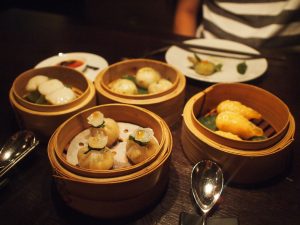 Image by
Dumplings
Boiled, steamed, or fried, dumplings are an immensely popular snack. Made up of a fine dough filled with minced meat or seafood and chopped vegetables and are a staple around New Year's Eve.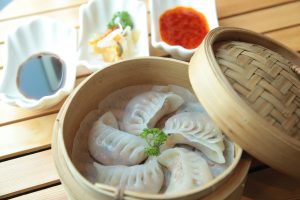 Image by
8. Thailand
Fall in love with your lunch...

In Thai, the word for food and rice are the same:

Advertisement

Khao. It's understandable since rice is the most important part of most meals. The exotic flavours and aromas tickle every single tastebud with spice. When it comes to street food, the possibilities are endless.

Jay Fai was awarded the prestigious Michelin star for her tiny shophouse that sells scorching portions of prawn crab and noodles, one of the only street food stalls ever to receive the accreditation. 
Tom yum goong (spicy shrimp soup) 
Breathe in the aromas of Thailand. A blend of fresh lemongrass, chilli, galangal, fish sauce, lime leaves, shallots and lime juice provide the quintessential Thai fragrances and herbal flavours.
Advertisement
Add fresh prawns and straw mushrooms and you have a base for almost any meal.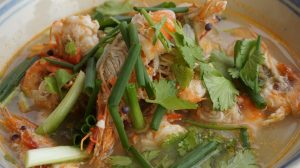 Image by
Som tum
A love it or hate it kind of dish. Garlic, chillies, green beans, cherry tomatoes and shredded raw papaya are pulped in a pestle and mortar to produce a fragrant base.
Advertisement
It varies regionally and sometimes peanuts, dry shrimp or salted crab are thrown in.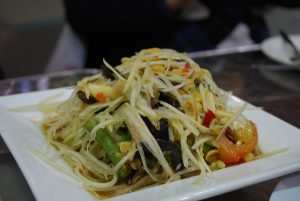 Alpha/Flickr
Tom kha kai 
A milder version of tom yum. Tender strips of chicken are marinated in chilli, galangal, lemongrass and crushed shallots. Coconut milk softens the spicy kick and lime leaves give it freshness.
Advertisement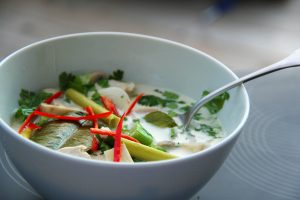 Image by
Gaeng daeng 
A red curry made with a meaty base, red curry paste, coconut milk and fine kaffir leaves. The aromatic flavours are sure to get taste buds tingling amid its mild and delicate flavour. 
Pad thai 
A staple recipe the world over, and a signature Thai meal. Pad Thai is made up of thin or wide noodles dropped into a flaming hot wok with bean sprouts, onion and a cracked egg, mixed up in an array of flavorful condiments chosen by the diner.
Advertisement
Fish sauce, sugar, chilli powder and ground peanuts in copious amounts is common practice.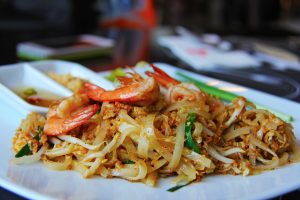 Image by
7. Spain
Spain has long been cookig up some of the best food in the world. Certain delicacies date back through the centuries. Food in Spain is as rich as its history, and each region has a plethora of speciality recipes for old favourites.
Advertisement
It's worth travelling through Basque, Galician, and Valencian haunts to try paella in each. 
If your plan is to travel the country trying a selection of everything in Spain, the locals' passion for tapas won't let you down. The city of San Sebastian is one of the greatest food destinations in the world, featuring more Michelin-starred restaurants per capita than anywhere else, not to mention the spectacular beach views over the Bay of La Concha.
Croquettes
Croquettes are on the menu in almost every restaurant and bar. A (sometimes secret) recipe including jamon or bacalao and béchamel sauce which is battered and fried. Often a restaurants accountability rests on the quality of its croquettes or potatoes bravas.
Advertisement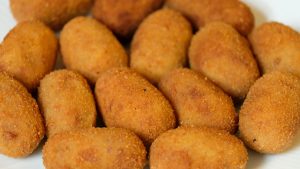 Image by
Tortilla espanola
The Spanish omelette is a household favourite. Great for breakfast, lunch, and dinner, you can find them with various ingredients and they can even be turned into a hearty sandwich.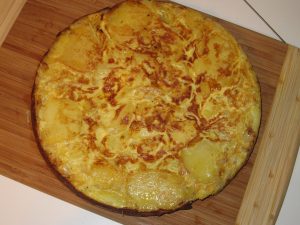 Warren Layton/Flickr
Gazpacho 
Zesty tomato soup served cold and made with the best Spanish tomatoes blended to perfection with green peppers, cucumbers, garlic, onions, vinegar and herbs.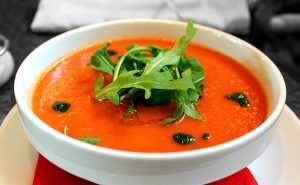 Image by
Pisto – Spanish ratatouille
A versatile vegetarian side dish to compliment any selection of tapas, Spanish ratatouille is a tasty mix of roasted tomatoes, peppers, zucchini, onions, and garlic,. Don't forget the olive oil, of which 90% is made in Spain.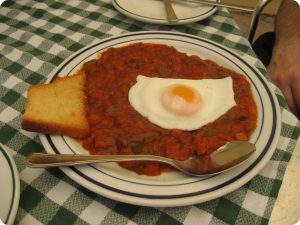 Boca Dorada/Flickr
Cured meats – jamon, chorizo, salchichón
Jamon is an omnipresent feature Spain, gracing many charcuterie plates and hanging from shop windows, or in most bars and restaurants. Thin strips are sliced from the cured leg of pork and served.
Advertisement
The quality ranges from Serrano ham on the cheaper end to Jamón ibérico de bellota in the top category.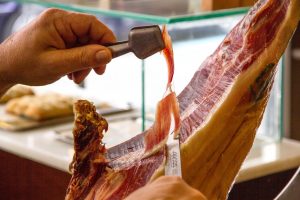 Image by
6. Japan
Food is a fine art in Japan.

Chefs in Japan take their art seriously, and many are specialist experts in their field. Subsequently, the dishes are unique, refined, and out of this world.

Advertisement

Hailed the world over for sushi, sashimi, ramen, sake, even fugu (blowfish) -- a fish perilously poisonous should it not be prepared correctly. 

For every Japanese dish you've heard of, there are a hundred more. And for every one you've tried, you haven't tasted it until you visit Japan.

Advertisement

Some of the best places to eat don't have any seating at all and are found in random places like the exits to metro stations. An example is

 Sukiyabashi Jiro, hailed the world's greatest sushi restaurant. 

Osaka is the foodie capital, where the term 'kuiadore' meaning eat until you drop (or fall into financial ruin, either is fine) is taken in earnest.

Advertisement

Practice with your chopsticks and arrive with an empty stomach. 
Sushi
The best-known Japanese signature dish. Sushi is seasoned vinegar rice generally topped with fish or shellfish. There are select variations, including nigiri, maki rolls made with nori seaweed, and inarizushi, stuffed pockets of tofu.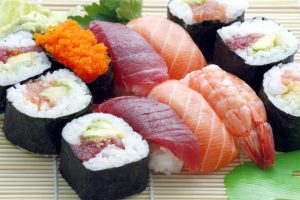 Image by
Sashimi
Fresh, raw dish in its purest and simplest form. Sliced thinly and served on a bed of shredded daikon, with ginger wasabi and a dash of soy sauce to dip.
Advertisement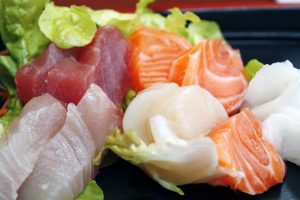 Image by
Tempura
Tempura is a type of batter fried in oil. Slices of meat, fish, and vegetables such as green beans, mushrooms and pumpkin are dipped in tempura batter for a delicious snack or accompaniment to rice or noodles. Served with a side of daikon and pickles. 

Image by
Ramen
Wheat noodles in a savoury broth topped with a range of meat, fish, vegetables and tofu. It's widely available, cheap, and can be enjoyed in a thousand different combinations.
Advertisement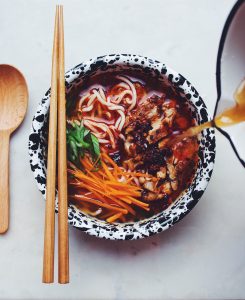 Photo by Edward Guk on Unsplash
Kobe beef
Not just beef, but Kobe beef, the most prized cuts of wagyu beef in the world, coveted for the marbled texture of fat bred into the beef. The result is a melt in your mouth texture that's worth travelling to Kobe for.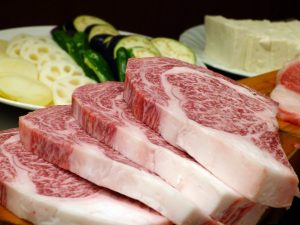 Image by
Okonomiyaki
The ultimate favourite in Osaka and a must-try for every visitor. Made of a mix of batter and cabbage, and anything else you please, then cooked on a hotplate and topped with okonomiyaki sauce, kewpie mayonnaise, and dancing bonito flakes.
Advertisement
Hiroshima also has its own style of okonomiyaki. It's up to you to decide which one you prefer.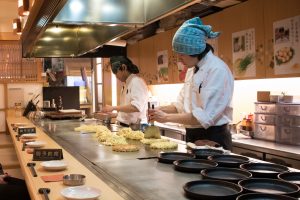 Image by
5. India
India is a country of colour, spice, and rich cultural heritage represented in its streets and in the kitchen. The cooking is as culturally diverse and colourful as India herself.
Advertisement
Signature dishes vary from state to state, following the style and influence of the many regions and cultures that make up the land, as well as the catering to unique festivals celebrated throughout the year. 
Chaat
The chaat is the king of the kings in Indian food, variety of dishes served as starters or snacks, such as pani puri, sev puri, and pav baaji. Tamarind, chilli powder, curds, onions, tomatoes and sev (vermicelli) are the main ingredients in these famed street foods.
Advertisement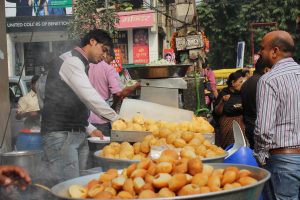 Image by
Biryani
A Biryani can be made many ways, stocking vegetables or meat, but is always served with fragrant rice and a fresh raita dip.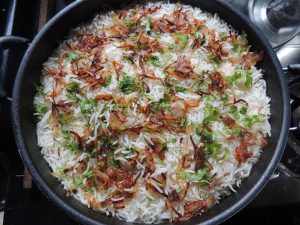 Image by
Samosas
A national snack, samosas can be found almost everywhere in India. It's just deep-fried pastry generously filled with potatoes, green peas, garam masala, onions, chilli powder, fennel and salt.
Advertisement
Simple and delicious. 
Palak paneer
A flavoursome, mild and healthy, deep green coloured dish made from spinach and paneer cheese, marinated with distinct Indian spices and served with a light and soft flatbread.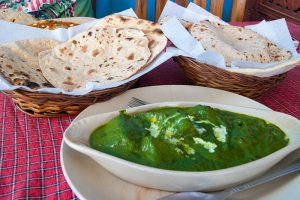 Akash128/Wikimedia
Naan
The puffy flatbread made with ghee that is recognized as signature Indian fare around the world. An accompaniment to almost anything and everything to mop up the tasty sauce, naan is traditionally cooked in an open tandoor oven that gets tremendously hot.
Advertisement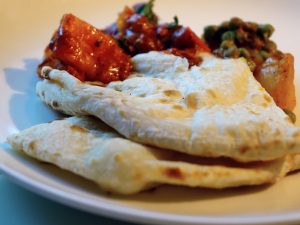 Image by
4. Mexico
Mexico has a diverse culinary history. A blend of European influences make up its traditional offerings. Spanish, as well as African and Asian methods, make Mexican food what it is today. Agreed staples can always be found -- beans, meat, and copious amounts of chilli. But food in Mexico is a family affair, and is cooked to be savoured and enjoyed in a bustling atmosphere of comfort and love.
Advertisement
Nearly every region produces its own signature dish. To wash down all that indulgent goodness, there's tequila. Tequila like you've never tasted it, tequila as it was born to be. 
Chilaquiles
Lightly fried corn-based tortillas chopped into nachos and sprinkled with salsa. Choose a topping -- usually scrambled eggs, refried beans or pulled chicken, add cheese and cream and you have a wholesome Mexican breakfast.
Advertisement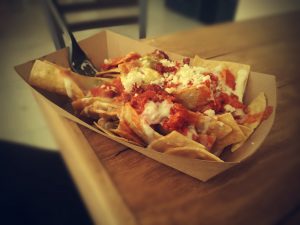 Image by
Pozole
The chicken, pork, or vegetarian based comfort soup is an everyday favourite. Meat, hominy corn mixed with various herbs and spices is stewed overnight, dressed in lettuce, radish, onion, lime,  and chilli to serve.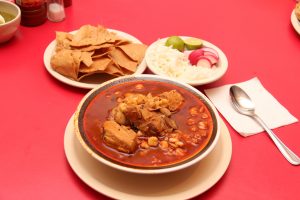 Image by
Tacos al pastor
Tacos al pastor have been around since the 1920s. The name means 'in the style of the shepherd'. A corn tortilla is filled with sliced pork straight off the spit and heaped with onions, coriander and pineapple.
Advertisement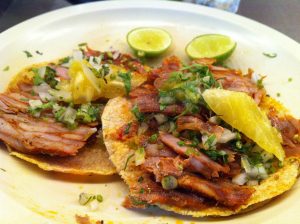 Photo by Eduardo Ponce de Leon from Pexels
Tostadas
Tostada literally means toasted, and the end result is a tortilla fried in bubbling oil until crispy. It's then piled high with delicious toppings. This is a classic 'whatever is left in the fridge' kind of meal that makes for a happy stomach.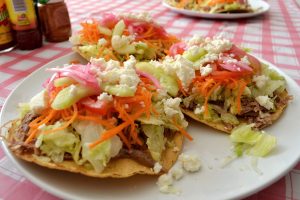 David Boté Estrada/Flickr
Chiles en nogada
Representing the three colours of the Mexican flag, chiles en nogada is a patriotic symbol of Mexico. Poblano chillies with picadillo make green, walnut cream sauce is white, and pomegranate seeds are added for red.
Advertisement
History tells us that the dish was first served to the Emperor of Mexico, Don Agustin.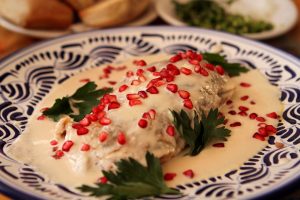 Daniel Dionne/Flickr
3. France
French cuisine has always been a favourite for those seeking excellent gastronomy, known for its innovation and superlative attention to detail. Aspiring chefs don't go to French cooking school for nothing.
Advertisement
France has many classic dishes, and the whole country considers cheese and baguettes necessities for daily life. In France, food is practically a language and if you speak it well, you're welcome to stick around. 
Foie gras
The fatty liver of a force-fed goose doesn't sound particularly appetizing, but oh the flavour and texture you'll experience. Best tried simply spread onto a slice of brioche with a bit of onion or fig jam.
Advertisement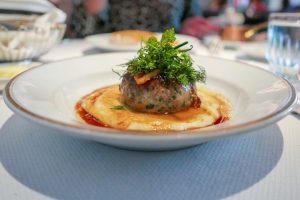 Lou Stejskal/Flickr
Oysters (huîtres)
Oysters are brought out for every celebration in France. They're best eaten as fresh as possible and straight from the shell, plain, or with a dash of lemon juice, or vinegar for a tart kick.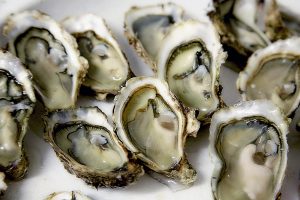 Image by
Cassoulet
Made of white beans, duck legs and pork, this heavy dish is a staple homegrown favourite enjoyed by families for centuries.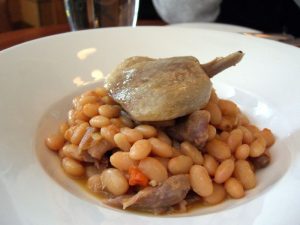 Alpha/Flickr
Basque-style chicken 
Basque chicken comes from the Basque country. What makes it special is a sauce mix of Bayonne ham, peppers, tomatoes and Espelette pepper piped regularly to tenderise the succulent meat.
Advertisement
Herb buttered snails (escargots au beurre persillé)
Escargot is famous countrywide, but most of all in Burgundy. Cooked and served with herb butter, 'escargots à la bourguignonne' are served in their shells and enjoyed with a skewer.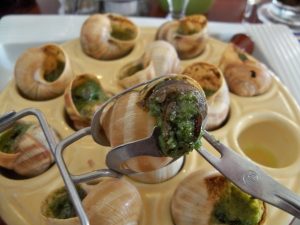 Marianne Casamance/Wikimedia
2. Italy
Italy has a culture almost built entirely on its passion for delicious and wholesome cuisine.

Advertisement

Color is just as important as flavor and the signature blends of green, red and yellow provide a foundation for most traditional dishes. Simplicity is key, and it's the quality of products and the preparation that counts. 

Italy is, of course, famous for pizza, and here is where you'll find it in its best and most original form.

Advertisement

Especially in Naples, the birthplace of the margherita. Take a journey through the evolution of culinary refinery at

 Osteria Francescana in Modena, where you'll experience 12 seasonal tasting plates at the Michelin-starred restaurant. 
Pizza
The humble pizza needs no introduction. Cheap, easy, and filling, and to all intents and purposes the quintessential taste of Italy and all the colours of the flag.
Advertisement
Eating your way around easily via the pizza is a perfectly decent way to experience the country.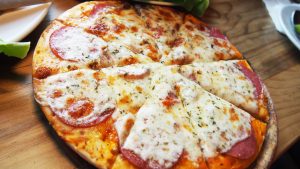 Image by
Bottarga
Smoked eggs from the rat of the sea, or "Sicilian Caviar," as bottarga is best known. Roe, salted, pressed, and dried for six months to provide a smokey bouquet of flavour sliced thinly with lemon juice and olive oil, or grated over pasta.
Advertisement
Bellisima. 
Lasagna
Easy to get wrong unless you're in Italy, lasagna is a favourite the world over. Try it in the heart of Emilia Romagna.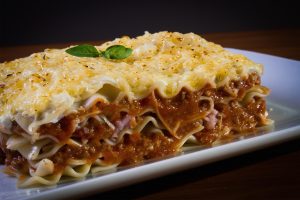 Image by
Fiorentina steak
T-bone steak is revered in Tuscany. A Bistecca Fiorentina is one of Italy's best. It's all in the specificity, from the region, the preparation, the cow and the cut.
Advertisement
If it's not rare, don't bother, and only in Tuscany!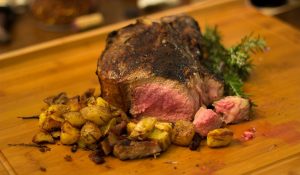 Maxpixel
Polenta
No one makes polenta like the Italians. A corn starch that almost rivals pasta, it is the perfect comfort food and accompaniment to most Italian fares.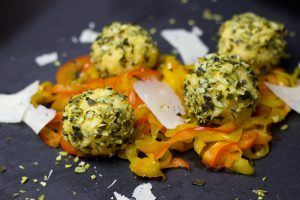 Image by
1. Peru
The world's best...
Peru has been named the World's leading culinary destination for the last 7 years. The multicultural heritage of Peru includes Spain, China, Japan and more.
Advertisement
That diversity has created a vibrant food scene with variation that's almost infinite. 
The culinary capital is Lima, which provides the bulk of Peru's signature courses. Favorites such as ceviche and chicarones are opening the world's taste buds up to Peruvian flavours. With a modern take on traditional favourites and a constant evolution of flavour, Peru reigns supreme on our list of top culinary countries.
Advertisement
Central Restaurante is leading the race for Lima's contemporary Peruvian cuisine. The Michelin-starred restaurant is a celebration of the biodiversity of the land. For an unparalleled experience in the world's gastronomy, head to Peru. 
Ceviche
Peru's national dish is ceviche, the freshest marinated fish soaked in zesty, healthy goodness that tickles the taste buds. Both fine dining and street food versions can be found around Lima.
Advertisement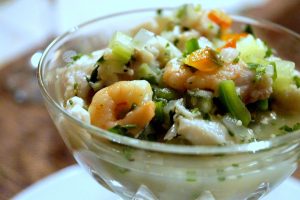 Image by
Causa
A classic dish, causa means 'the cause'. Peruvians have taught how to make the best out of an innocent potato for over a century since the war between Peru and Chile. This dish is made from serving cold mash potato with accompaniments such as tuna, avocado, and tomato as a salad 'for the cause'.
Advertisement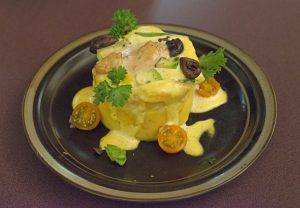 University of Michigan School for Environment and Sustainability/Flickr
Lomo saltado
Lomo saltado is the meat favourite, blending Peruvian style with Chinese origins. It's beef flame cooked in the wok with Amarillo chillies, tomatoes, and red onion. The combination of Peruvian and Chinese influence in the sauce makes this a signature dish.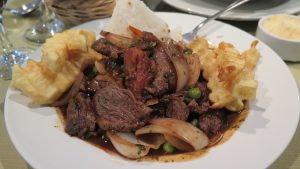 Clay Junell/Flickr
Suspiro a la limeña
Suspiro a la Limeña, a combination of dulce de leche and soft meringue meaning 'sigh of a Lima lady'. 
Tiradito (any fish and seafood)
A sashimi-style dish of exquisitely fresh seafood accompanied by Tiger's Milk: A marinade of citrus juice, chilli, and salt used to cure the fish.
Advertisement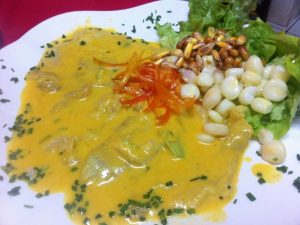 Jorge Díaz/Flickr
Anticuchos de corazon (beef heart skewers) 
A street food favourite of offal meat marinated with the most flavorful spices and smokey chilli. Doña Pochita is a Lima street-food legend and her signature regularly attracts large crowds.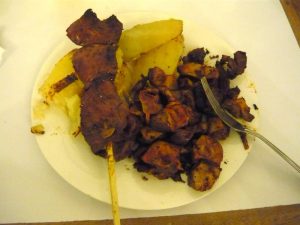 Jorge Gobbi/Flickr
---
KEEP ON READING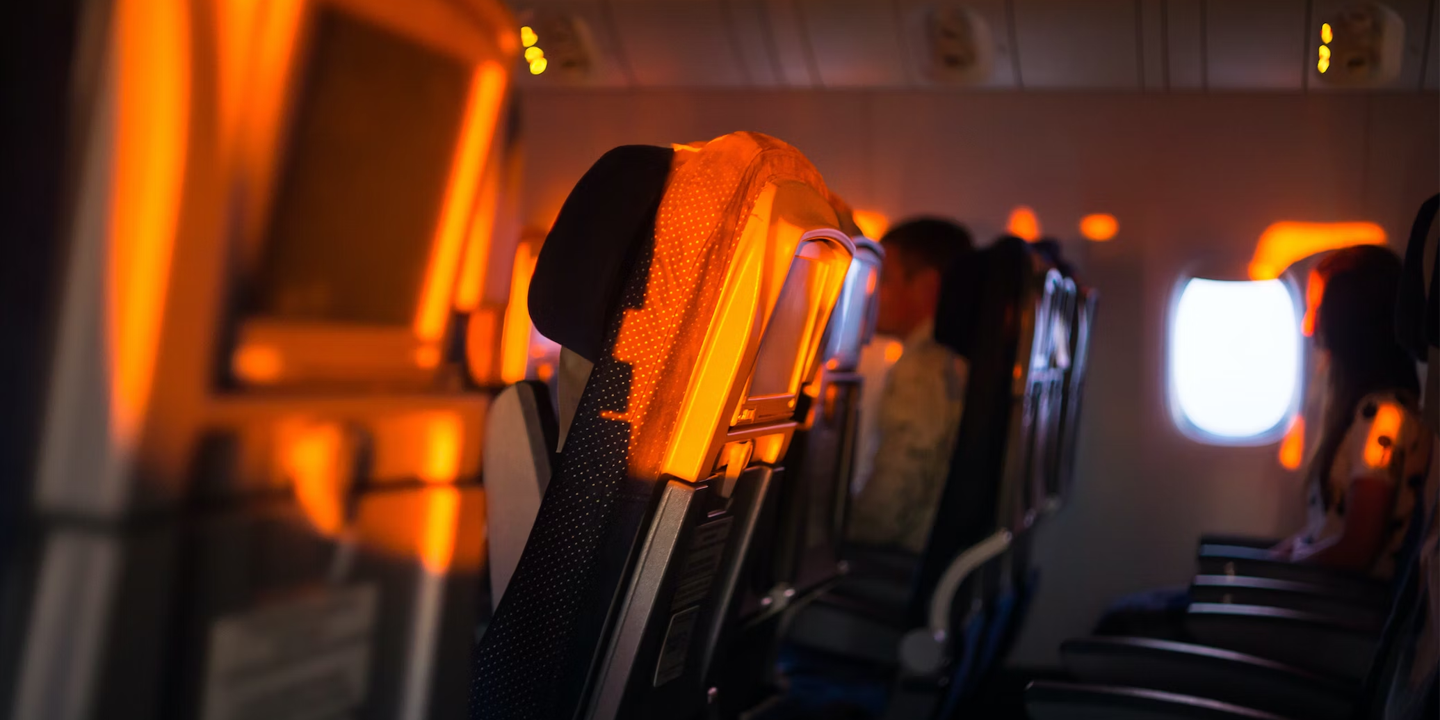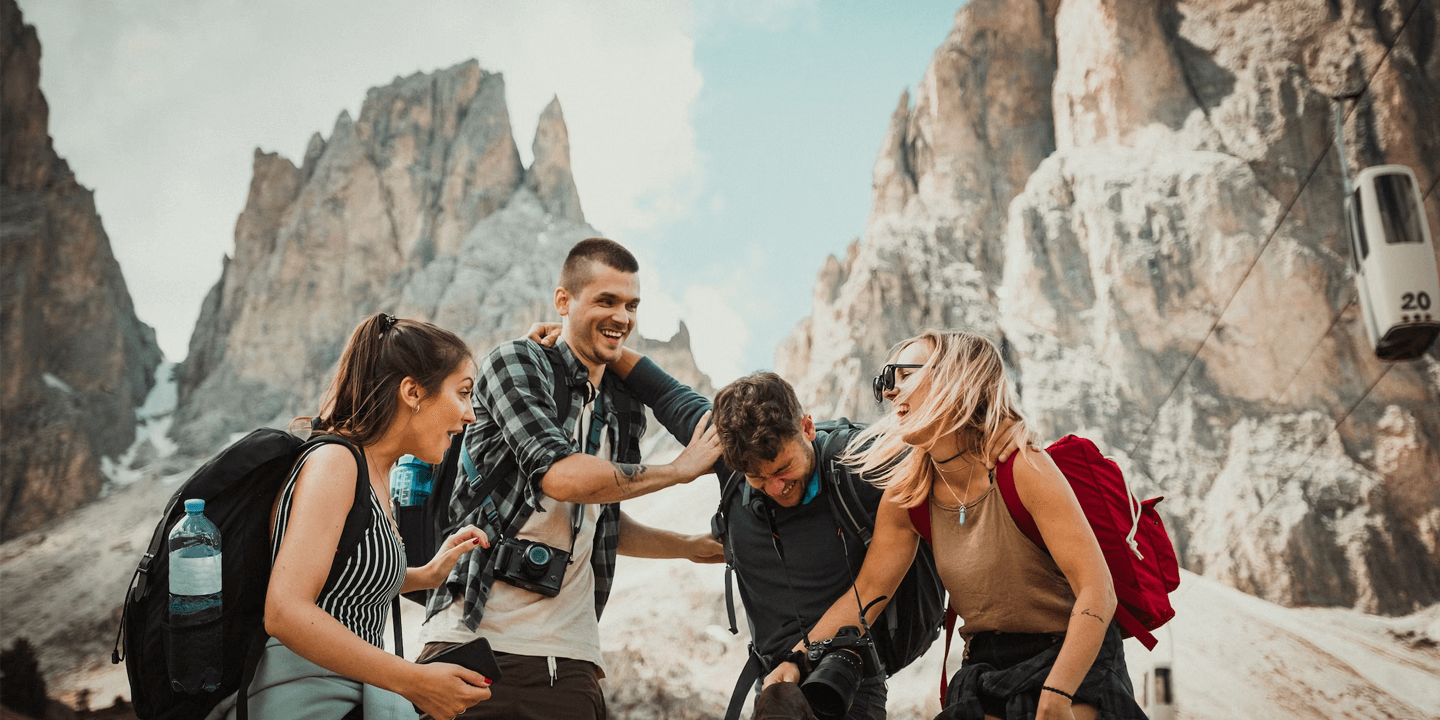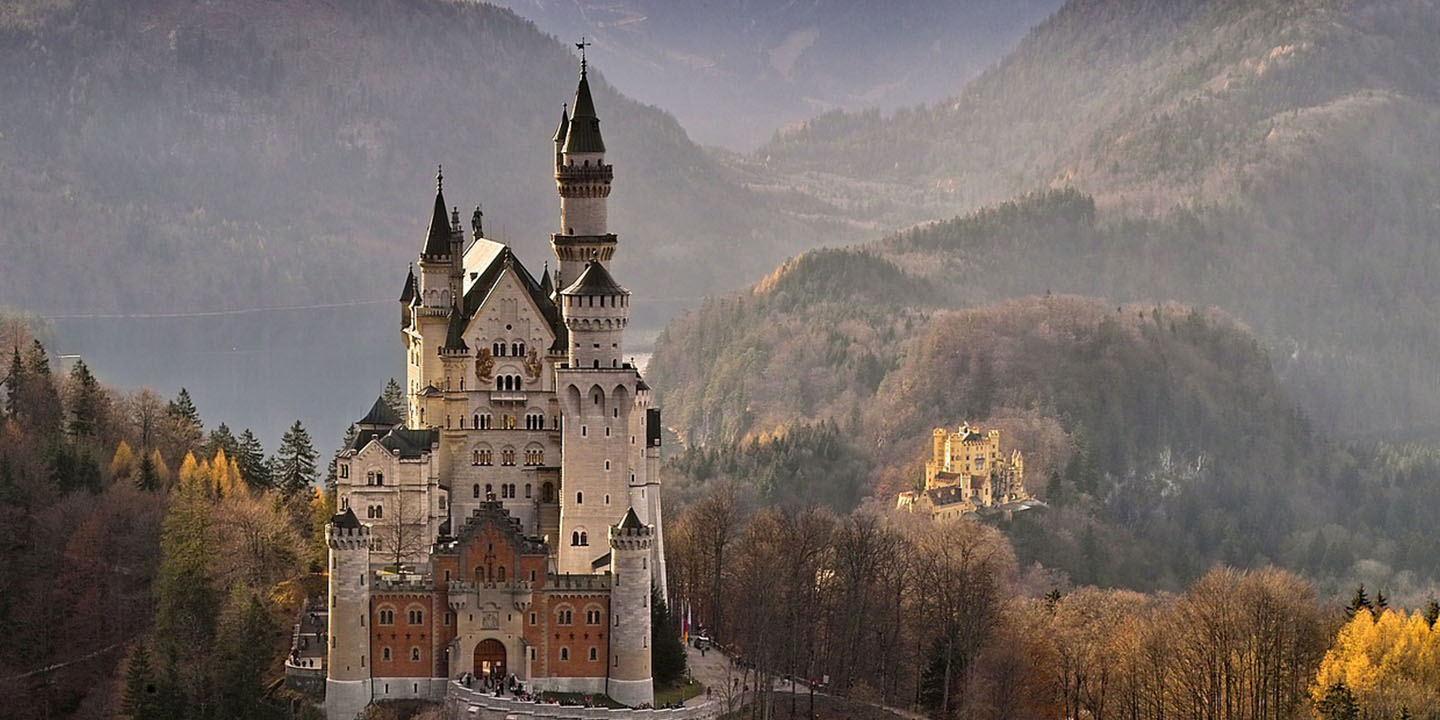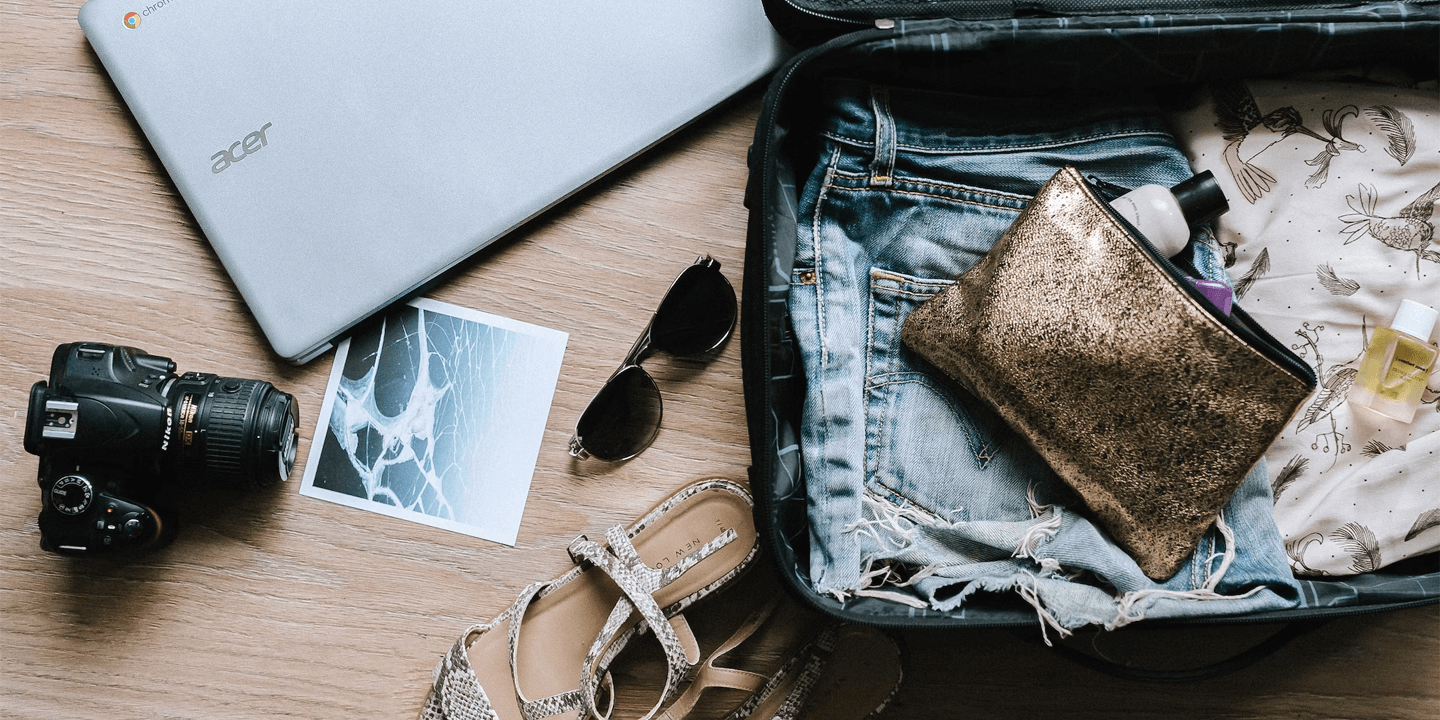 ---