On the morning of September 5, 1999, a French fishing boat trawls its way through the English Channel. The Askara makes its home in the port of Roscoff on the northern coast of Brittany, and her crew knows these waters as well as anyone.
As the hands tend to their nets, the captain sees a distant flicker of red in the of blue-white churn of the sea below. His binoculars confirm his intuition; it's a zodiac dinghy, unmanned and adrift. Not terribly surprising. Many amateur sailors ply these waters on pleasure craft, and half of them couldn't tie a knot to save their lives. Still, the captain of The Askara decides to take a closer look.
When he searches the dinghy, he discovers that it originally comes from a yacht called Nick. Onboard, he finds a coat with a check book in the pocket belonging to one Dr. Yves Godard. Now that is curious. The captain decides it's best to contact the authorities. No telling what might have happened here.
No telling, indeed.
That morning, the crew of The Askara unwittingly dredged up the most troubling missing persons case in French history. Neither Dr. Godard, his wife Marie-France, their children Marius and Camille, nor the sailboat Nick, would ever be seen again. Over the next 20 years, plenty of circumstantial evidence would emerge, and plenty of intrigue too, but there would be precious few firm answers.
The Godard family went down into the sea — or so we're led to believe — and the sea keeps its secrets.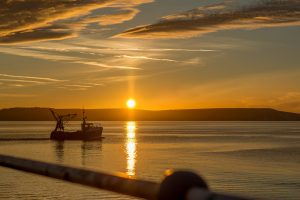 The Vanishing Of The Godards
August 30, 1999 was the last day Dr. Yves Godard spent caring for his patients. He cleared his schedule for the following day before quitting his practice for the final time.
He spent August 31 taking his young children Marius (4) and Camille (6) to a nearby fishing hole.
On September 1, he packed his two children into his Volkswagen camper and drove them to the port town of Saint-Malo.
Before leaving, he stopped to chat to his neighbour Bernadette Chasles. He told Bernadette the family was going away for a few days and asked her to keep an eye on his cats. But he didn't give her the keys to his house. Bernadette recalled seeing the children in the Volkswagen but not Marie-France.
In Saint-Malo, Dr. Godard had rented a boat. He left his camper in the marina parking lot, packed his kids in the 40-foot yacht called Nick, and told the owner he would be back on September 5. Then he put to sea.
The following day, September 2, Nick was stopped by French customs, who were doing a routine inspection. The customs officers noted that one of the kids was asleep on the deck. Dr. Godard told them his other child and wife were both asleep below deck as well.
One of the inspectors felt Godard's demeanor was somehow unusual and decided to check his story with Nick's owner back in Saint-Malo. But everything checked out.
Over the course of the next three days, Nick was seen by witnesses along the coast of Brittany. No one had the faintest idea anyone was missing until The Askara found the dinghy with Dr. Godard's check book on September 5.
By September 7, the Godards still had yet to return to the Saint-Malo marina with Nick, so police searched the VW camper. Inside, they found cleaning fluids and cloths that Yves had purchased in port but left in his car. More worryingly, they found large traces of blood and morphine.
That sinister discovery prompted a search of the Godard home near Caen the following day. Police found traces of blood in the living room, bathroom, and master bedroom. What they didn't find was Marie-France, whom no one had seen for 9 days at that point.
It had been 6 days since anyone had seen the rest of the Godard family, and two days since anyone had seen the rented yacht called Nick.
In that time, the case of the Godard family had escalated from a missing dinghy to a probable homicide.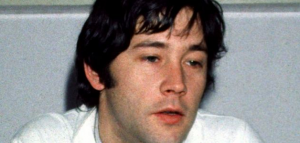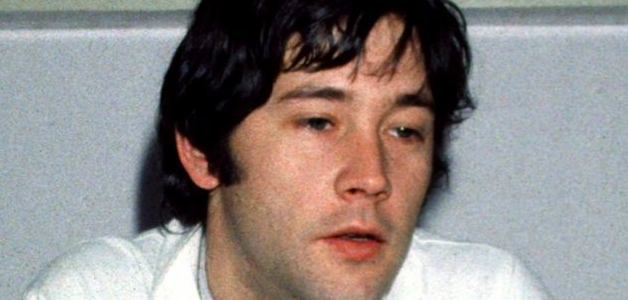 The Enigmatic Doctor
On the surface, Dr. Yves Godard was a devoted doctor with a practice in Caen, France, near the coast of Normandy. Patients and friends described him as modest, private, subdued, and gentle. He was a family man who lived in a house outside of town that he was constantly fixing up. In 1999, he was 43 years old. He had a lifelong passion for sailing and the sea.
But like the sea he loved, Yves Godard had some secrets of his own.
Dr. Godard was not your run-of-the-mill doctor, for one thing. He was a great believer in acupuncture and traditional Chinese medicine, and his work sought to blend eastern and western healing. While he had a loyal following of patients who swore by his methods, he had also faced professional condemnation for using unauthorized treatments in 1996. As a result, he was forced to leave his partnership and start his own practice.
By 1999, he was in a financial hole. He reportedly owed the government 300,000 francs in back taxes and fines. A week before he disappeared, he told a friend that he wouldn't be going on vacation this year, alluding to his money trouble.
Worse, Dr. Godard's relationship with his wife Marie-France was also on the rocks. In her diary, Marie-France wrote of her frustration with the lack of intimacy in her marriage and chronicled her attempts to seduce her own therapist.
As all of this information came to light, it started to look very much like Dr. Godard had killed his wife and absconded with his children. This theory was strongly advanced two weeks after the family vanished, when the blood found in the fan was confirmed to belong to Marie-France Godard.
But that's not the end of the mystery by a long shot. The more evidence investigators found, the further from certainty they seemed to find themselves.


Clues That Create More Mysteries
Eleven days after The Askara discovered the dinghy containing Dr. Godard's check book, a group of pleasure cruisers in the English Channel pulled a life jacket from the water. It was from Nick. On September 23, 1999, an inflatable life raft from Nick was discovered, washed up on a beach near Dorset in the south of England. Unusually, the canopy roof had been removed, perhaps intentionally cut off.
The problem with these discoveries was, quite simply, that they made no sense. According to expert analysis, ocean currents alone would be insufficient to sweep the jacket and raft to the co-ordinates where they were found. They had to have been placed? But by whom? And for what purpose? Nick was still missing, along with her three known passengers.
Four months later, matters became even stranger.
In January 2000, a fisherman pulled a duffle bag out of the water near where Dr. Godard and his children were last seen. Inside were many personal effects that had belonged to the family: clothes, licences, documents, binoculars, a hammer, and the entire contents of Marie-France's purse.
In June of 2000, a dredger brought up skull fragments from the ocean floor, which subsequent analysis confirmed to be the remains of Camille Godard. This led investigators to conclude that Nick had sunk somewhere off the cost of Brittany on or around September 5, 1999. But despite the best efforts of the French Navy to find the sunken yacht, it remains undiscovered. Assuming the boat did in fact sink.
Throughout 2001, hikers on a beach near Saint-Jacut-de-la-Mer kept finding cards belonging to Yves Godard: a business card, five credit cards, bank cards. But a forensic examination of the beach revealed no trace of Dr. Godard, his children, or Nick.
Police therefore assumed Godard had discarded the contents of his wallet on the beach at some point. But that theory is belied by experts who studied the cards and concluded they hadn't been in the water for long before their discovery. So who put them there and why?
Finally, in 2006, tibia and femur bones were found in the Channel, about 43 miles north of the French coast. Forensics confirmed they were the remains of Dr. Godard. For many, that was the end of the story — even though the bodies of Marius and Marie-France have never been recovered.
And even though we're still left with an inordinate number of questions.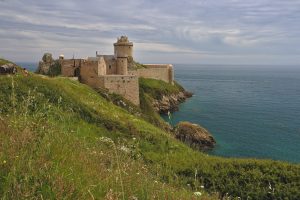 What Really Happened Here?
The most popular theory is as follows. Yves Godard killed his wife, then took his children on a sailing trip as an alibi. It's also possible he brought Marie-France's remains on Nick with his children and disposed of her body in the English Channel. That would explain the traces of blood found in the VW camper. At some point during this voyage, the yacht sank, drowning the doctor and his children.
It's possible that Dr. Godard scuppered his own ship in order to drown all his worries. But it's also possible he meant to escape France and go on the run with his children. Although he arranged to rent Nick at least two weeks before departing, he failed to clear his office schedule for the dates of September 1-5 when he was at sea with his children. That's odd; if Dr. Godard wanted to disappear without attracting attention, he should have booked the whole week off.
And then there's the wrinkle of Dr. Godard's credit cards, washed up on a beach a year or more after his disappearance, but bearing no signs of having been in the water for long. And there's all the detritus that washed up in locations that don't fit with the tidal patterns. Was this the work of Dr. Godard, trying to cover his escape by faking his own death — only to find himself shipwrecked? Or was it the work of some accomplice?
Apparently, surviving members of Marie-France Godard's family and their counsel suspect someone else placed all this incongruent evidence. More far-fetched theories paint Yves Godard as the victim of a mafia set-up.
In the end, we're probably looking at a list of questions that will never be answered. Twenty years later the mystery remains, and no explanation is wholly satisfactory.