10 Countries Where You Can Live Like A King For Cheap (And 10 Of The Most Expensive)
10 Countries Where You Can Live Like A King For Cheap (And 10 Of The Most Expensive)
Travelling often carries a stigma that it will cost you a small fortune. Especially if you want to enjoy the finer things in life and avoid bed bug-ridden hostels. That doesn't always have to be the case! Once you've taken care of getting there, you can live like a king for way less than you thought. On the other hand there are countries out there that without a trust fund you might not even be able to afford the taxi out of the airport. Whether you be a budget traveler or a luxury flashpacker, understanding the budget you need for a trip is extremely important. Budgeting isn't always fun but when choosing your next vacation smart money management could mean the difference between a great time and an absolute disaster. We have tried to include some price information so you can use this list to help plan your next vacation. Hopefully you plan accordingly no matter which country you decide to go and remember no matter how cheap a country is no money means no honey.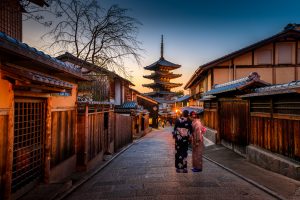 Sorasak on Unsplash
---
20. Cheapest - Laos - A Stunning Country Nestled In The Heart Of Southeast Asia
Laos doesn't get the same level of attention as neighbouring Thailand and Vietnam, but it really is a Southeast Asian gem. There's sophistication in major cities like Luang Prabang, gorgeous vistas in the largely untouched countryside, and a delightfully laid back way of life, especially down in the 4,000 islands. Plus, you can enjoy all of it in style, even on a relatively small budget.
Advertisement
Stay: You can get a clean, private, double bedroom in a hotel with a pool and views of the Mekong River for around $25 a night on Don Khong Island - the biggest of the 4,000 islands.
Eat: Like many countries in Southeast Asia, the best and cheapest food is often found at street vendor stalls.
Advertisement
You might not think that a king would eat in the streets, but a king would eat the best food around, right? A full meal can cost as little as $2. I recommend the spicy papaya salad.
Drink: Beer Laos. The local beer costs as little as $1 for a 640ml bottle.
Advertisement

SLH
19. Expensive - Norway - Worth The Northern Lights But I'm Never Buying A Big Mac Here
The rugged natural beauty of Norway lends itself to a range of outdoor adventures. Sailing through the stunning fjords, hiking some of Europe's most spectacular trails, and white water rafting just to name a few. And let's not forget pursuing the Northern Lights of course. Yep, there's no doubt that Norway should make it onto your bucket list. But, you'd better save up for the trip, because man is Norway expensive!
Eat: Did you know that Norway reportedly has the most expensive average McDonald's meal in the world? A Big Mac meal will set you back $23USD!
Advertisement
Stay: Hotel rooms with views of the fjords rise well into the hundreds of dollars range. And even hostel bunks in the capital of Oslo can cost up to $50USD. I'm afraid Norway isn't particularly backpacker friendly.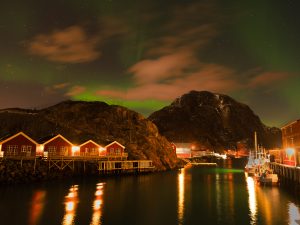 Adam Bliss on Unsplash
18. Cheapest - Thailand - The Land Of A Thousand Smiles
Despite becoming a hugely popular tourist destination, thanks to its stunning beaches and beautiful temples, Thailand remains extremely affordable.
Advertisement
Especially when you venture out of Bangkok.
Stay: Decent hotels in the bigger cities like Bangkok and Chiang Mai can set you back anywhere between $20 - $100 a night.  You really get the most bang for your buck in the smaller towns and resorts. I stayed in a really nice double room at a raft house on the River Kwai in Kanchanaburi for about $5 a night.
Advertisement
The views were something else.
Eat: Like Laos, your best bet for amazing food at low cost is the street vendors. A full meal will cost around $1-$2. If you fancy a sit down meal at a nice restaurant, expect to pay between $4-$10.
Drink: Singha, Leo, and Chang are all decent, local beers.
Advertisement
Expect to pay around $2 for a big bottle.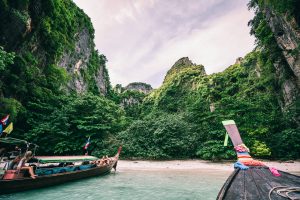 Sebastian Pichler on Unsplash
17. Expensive - Switzerland - You Better Like Chocolate
Switzerland has long been labelled as one of, if not the, most expensive country to visit in the world. That wouldn't be a problem if it were a boring, ugly country with nothing to see. But that couldn't be further from the truth! Switzerland has adventure in the Alps, beauty by Lake Geneva, and urban culture in cities like Zurich.
Advertisement
Damn. Why does it have to be so expensive?
Eat: Switzerland is famed for its chocolate. But you can't live on chocolate alone (unfortunately). The average daily cost for food in Switzerland is $40 USD.
Stay: The Hotel President Wilson in Geneva boasts one of the most expensive hotel rooms on the planet (which you can read about in our list of crazy hotel rooms here). If you can afford to stay there, I highly doubt that you need any of our budgeting advice.
Advertisement
But even hostels in Switzerland are hard to come by for under $50 USD!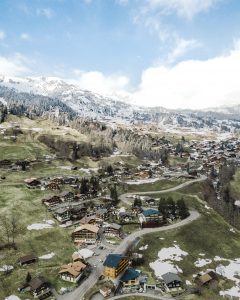 Trail on Unsplash
16. Cheapest - Malaysia - So Much To Eat
Malaysia is home to some of the best scuba diving in the world, as well as some of the rarest wildlife and jungle habitat on the planet. And it's totally affordable.

Stay: Luxury hotels in the modern capital of Kuala Lumpur can get pretty pricey. Instead, how does a private wooden bungalow on one of Pulau Perhentian islands' pristine beaches for less than $20 a night sound? Very royal indeed.

Advertisement

Eat: Street hawkers are again a great way to sample the local cuisine on the cheap, but sit down meals at nice restaurants will rarely set you back more than $15.

Drink: Malaysia actually has one of the highest excise duties for beer in the world, so alcoholic drinks can get a little pricey.

Advertisement

The coffee is great though, and considerably cheaper.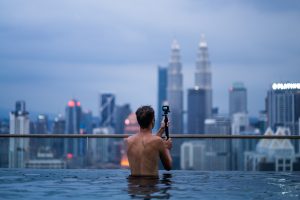 Robin Noguier on Unsplash
15. Expensive - United Kingdom - Cash For The Queen
The United Kingdom is home to some beautiful countryside, one of the most diverse cities on the planet, and a whole lot of history. There's also consistently naff weather (naff is British slang for worthless) and queues, but it's mainly the first three things I mentioned that draw the tourists in. Unfortunately for them, the UK can be a little pricey.
Advertisement
To be fair, there are several world-class museums that are free to visit. But it's the accommodation and other attractions that start to drive the daily coast up.
Eat: Even mediocre restaurants outside of London can be expensive. But if you're looking for a cheap taste of local cuisine, you have to try fish n chips from a traditional chippy. A whole battered fish with a side of chips costs less than $8 USD.
Advertisement
Stay: The Royal Suite at The Lanesborough in London sits firmly at the top end of the expense scale at £25,000 a night. It does have private views of Buckingham Palace Gardens to be fair. For the more average traveler, hostels are your best bet in the UK.
Advertisement
In London, the average price for the night is about $40 USD.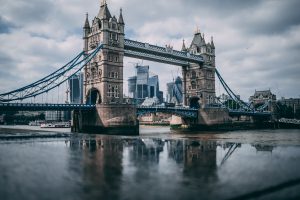 Robert Tudor on Unsplash
14. Cheapest - Vietnam - This Country is Unphogettable
Though it's renowned for the stunning natural beauty of Halong Bay and its' horrifically sad history, Vietnam has so much more to offer than that. Rent a motorbike in Ho Chi Minh city in the South and make your way to Hanoi in the North for an unforgettable experience.
Advertisement
Stay: Luxury hotels in the cosmopolitan Ho Chi Minh will stretch the bank a little, but you can find beautiful boutique hotels in smaller towns like picturesque Hoi An for around $40-$50.
Eat: You guessed it. Street food is on the menu again. Pho and banh mi sandwiches are an absolute must and only cost a few bucks a piece.
Advertisement
Eating out at a restaurant is still affordable, however.
Drink: Vietnam is home to some of the best coffee in the world. A traditional Vietnamese iced coffee costs around $2. If you're feeling adventurous, however, try the Kopi Luwak coffee. It's the most expensive coffee in the world, with prices starting at around $35 a cup. Oh, did I mention that the beans are digested by civets (weasel-like animals) first?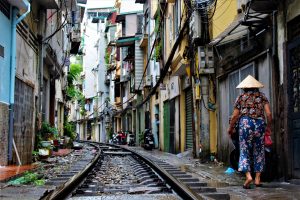 Thijs Degenkamp on Unsplash
13. Expensive - Singapore - The Lion Of Asia
Singapore is a bit of a contradictory addition to the list.
Advertisement
The city-state often tops articles and lists detailing the most expensive countries in the world. But that's usually based on the cost of living for residents, not tourists. Sure, it's one of the most expensive places on Earth to buy a car, but not many tourists are shelling out on a brand new set of wheels. But still, here it is on the list.
Advertisement
And that's thanks to accommodation costs.
Eat: Singapore has affordable eats at street hawkers like the rest of Southeast Asia. It's also home to the most affordable Michelin-starred restaurant in the world.
Stay: According to Bloomsberg, Singapore has one of the highest average hotel prices in the world at $235.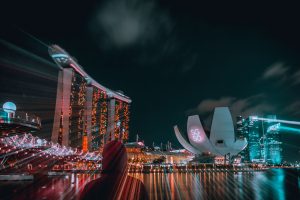 Lily Banse on Unsplash
12. Cheapest - India - The Most Diverse Country On Earth
There is so much to see and so much culture to soak up in beautiful India that you could travel the subcontinent for months.
Advertisement
Just as well that it's super affordable then!
Stay: A night's stay at a decent hotel in India will rarely cost more than $10. If you can stretch the budget a little, you can really live like a king in a deluxe hotel. Prices start at around $70 depending on where you are.
Advertisement
Eat: India is one of the cuisine capitals of the world, but Westerners know all too well about the dreaded 'Delhi belly'. So it's best to avoid street food in this case. Still, you can get an all you can eat thali plate at a restaurant for less than $1!
Advertisement
Drink: Kingfisher "the king of good times" beer is probably the most recognized beer in India. It's light and refreshing and only costs a couple of dollars. Wins all round.

Arihant Daga on Unsplash
11. Expensive - Japan - All You Can Eat Sushi Has Never Cost So Much
The mash of mega futuristic technology and ancient history makes Japan an absolute must on any travel bucket list.
Advertisement
But besides Singapore, "The Land of the Rising Sun" is the other Asian country that isn't particularly budget travel-friendly. Accommodation and transport will make up the bulk of your budget. I mean, the high-speed bullet trains are very cool, but they're very expensive too.
Eat: If you have both the nerve and the cash for it, try fugu.
Advertisement
The Japanese delicacy is specially prepared poisonous puffer fish. The average cost is around $100 USD.
Stay: A nice hotel usually costs at least $200 per night. If that's out of your range, there's always the capsule hotels.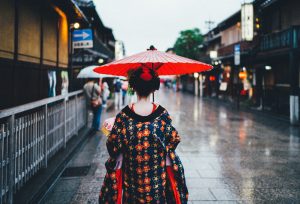 Tianshu Liu on Unsplash
10. Cheapest - Guatemala - Home To Beautiful Nature And Majestic Mayan History
Guatemala is arguably Central America's most diverse country. With colourful colonial architecture, inspiring Mayan ruins, and breathtaking landscapes, there's something here for everyone. Even the delightfully quirky 'chicken buses' make the journey to see them a memory in itself.
Stay: Hotels range from around $20 for a basic private room to $100 for a deluxe double with views of the breathtaking volcanoes surrounding Antigua.
Advertisement
Eat: Great local food at a sit down restaurant is available for around $20
Drink: Gallo is the national beer. At $2 a bottle, it's pretty affordable.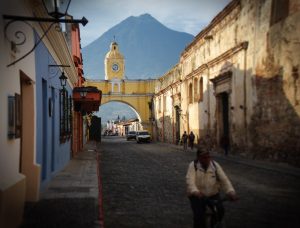 Jeison Higuita on Unsplash
9. Expensive - France - It's Good To Be The Roi
France was ranked the third most expensive country to visit in The World Economic Forum's biennial Travel & Tourism Competitiveness Report. While you may be thinking the romance capital of the world, Paris, might be to blame for that, you should be looking further down south.

Advertisement

France's

Côte d'Azur is the playground for the rich and famous. Especially in prestigious destinations like St Tropez. Eating out there is hideously expensive!

Eat: A personal French favorite of mine is moules frites. But hey, choose whatever you want. It's gonna be expensive. Unless you go to the supermarket (but that's hardly kingly right)?

Stay: Anything beyond your average chain hotel or campsites and you're looking at close to $200 USD a night.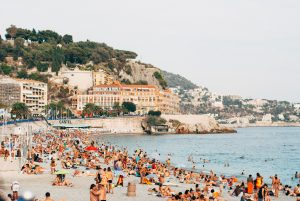 Oscar Nord on Unsplash
8. Cheapest - Bulgaria - The Balkans At A Fair Price
Often overshadowed by the more glamorous European destinations, Bulgaria actually has a ton to offer travellers, and for a great price too.
Advertisement
Some of Europe's quietest beaches can be found here along the Black Sea coast, along with heaps of culture in the old towns, and some of Europe's most affordable skiing in resorts like Pamporovo.
Stay: Depending on the time of year, you can snap up a cute double room with free breakfast and pool access in the pretty seaside town of Varna for around $50.
Advertisement
Eat & drink: Dining is where Bulgaria really comes into its own in terms of affordability. You can treat yourself to a three-course meal with wine in a top end restaurant for  $20-$30. Don't miss the delicious banitsa pastries!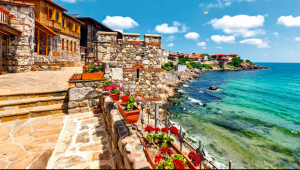 Global Grasshopper
7. Expensive - Barbados - Rihanna Can You Take Me With You?
The Caribbean island is famous for its tropical beaches and luxury hotels (and for being the birthplace of Rihanna of course).
Advertisement
So it shouldn't come as a surprise to hear that enjoying the good life while on vacation in Barbados doesn't come cheap.
Eat: Milk the all inclusive food and beverages at the hotel for all it's worth. Lord knows you'll be paying for it.
Stay: The average price of a hotel in Barbados is close to $200 USD a night.
Advertisement
The phrase 'once in a lifetime trip' springs to mind.

Cédric Frixon on Unsplash
6. Cheapest - South Africa - The Most Beautiful Country On Earth
Safari and affordable rarely go hand in hand.  South Africa really does offer that dream trip of seeing the big five without breaking the bank. While you're in South Africa, Cape Town is a must. The views from the top of Table Mountain warrant the visit alone.
Advertisement
Stay: Ok, camping is hardly living like a king, but you can stay in a tent in the wilderness of Kruger National Park's Tamboti camp for less than $50 a night. Just remember, a man's home is his castle…
Eat: Eating out is fairly inexpensive in South Africa.
Advertisement
Depending on whereabouts you are of course. In most major towns and cities you can dine at a fancy restaurant for around $20 a person.
Drink: Domestic beer costs around $2-3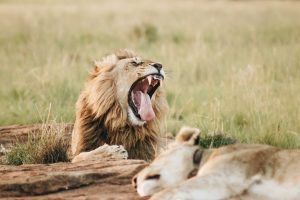 Wade Lambert on Unsplash
5. Expensive - Sweden - Maybe I'll Just Go To Ikea Instead
I know, this list doesn't make light reading for anyone planning on traveling to Europe soon. But remember, this list is of countries where it's expensive to travel well. There's always money saving options if you don't mind living like more of a pauper than a king. Anyway, Sweden.
Advertisement
Like Norway, Sweden has an enchanting, rugged beauty about it. And like Norway, it can be ridiculously expensive. I once ordered a pint in a restaurant in Stockholm and almost spat it out when I was charged 18 euros.
Eat: Eating at decent restaurants isn't all that expensive in Sweden. Not for this list anyway.
Advertisement
It's the alcohol that will sting your wallet.
Stay: It doesn't get any cooler than the Icehotel (get it)? And at close to $900 USD a night for the deluxe cold rooms, it doesn't get much more expensive either. The more 'typical' nice hotels cost about $100 USD on average.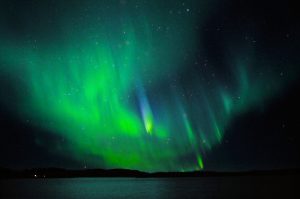 Wikimedia
4. Cheapest - The Philippines - Take Your Diving To Another Level
Yet another southeast Asian entry to the list, and yet again another country absolutely brimming with amazing beaches, world-class diving opportunities, and colonial charm.
Advertisement
Take in some of the rich culture in Manila, before heading off to the stunning islands for a little scuba action and relaxation.
Stay: A nice double room with air conditioning won't cost you more than $15 usually. If you can stretch a little, you can find a boutique hotel room for less than $70.
Advertisement
Eat: Eating out is more than affordable in the Philippines. A restaurant meal with drinks will easily be covered with $20.
Drink: Major brewery San Miguel is based in the Philippines. A variety of their beers are immensely popular in the country and only cost a few bucks a bottle.
Advertisement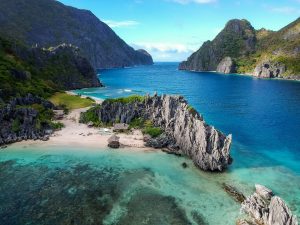 Cris Tagupa on Unsplash
3. Expensive - Australia - Worth Every Penny
Australia basically encapsulates travel. Sun, sea, and epic experiences. Like driving the Great Ocean Road for example. If you've never heard of it, the Great Ocean Road is one of the most epic road trips you can make. But despite being so ideally suited for travel, the good life in Australia doesn't come cheap. Especially on the more densely populated east coast.
Advertisement
Eat: Even McDonald's are expensive in Australia, never mind a fancy restaurant. But the regal option isn't always the most fun. Get friendly with some locals with a BBQ and wash it all down with a goon sack. (I didn't say it was sophisticated).
Stay: The east coast tends to be more expensive for accommodation, but nice hotels all over Australia cost just as much as you'd expect in the states. Especially given the strong Australian dollar right now.
Advertisement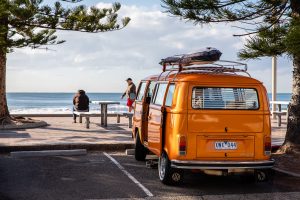 Simon Rae on Unsplash
2. Cheapest - Bolivia - South America's Forgotten Gem
Despite having one of the most diverse, beautiful, terrains in South America, Bolivia is often overlooked by travellers in the continent who opt for the more high profile Brazil, Argentina, or Chile instead. Bolivia is especially rewarding for the adventurous traveller. From the world's most dangerous road to the Andean Peaks, there are plenty of adrenalin-fuelled escapades to get into!
Stay: Mid-range hotels throughout Bolivia range from around $15-$50.
Advertisement
Splurge an extra $30 mind, and you can stay in the #2 rated hotel on Tripadvisor in the charming southern city of Sucre. There you can stay in  a spacious double room in a 200-year-old building.
Eat: Bolivia has an elaborate cuisine scene to indulge in. From flame grilled cow hearts to mondongo - spicy pork stew.
Advertisement
You can try it all at local restaurants rather inexpensively.
Drink: Bolivian wine - most of which is produced in the Tarija valley - is on the up and up. Make sure to give it a try while you're there. Winery tours cost as little as $15.
Advertisement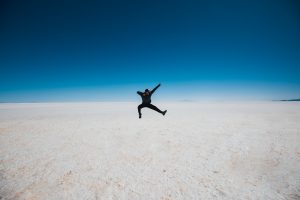 Kyle Loftus on Unsplash
1. Expensive - Denmark - Maybe Save This One For Retirement
Yep, another European country. And another Scandinavian one at that. The enchanting capital of Copenhagen is Denmark's main tourist draw, but there's plenty of maritime beauty and history throughout the country to discover too. Foodies are in for a treat (and maybe a scare when they get the bill).
Advertisement
Copenhagen, in particular, has an emerging food scene and already established cafe culture.
Eat: Copenhagen is home to the world-renowned Noma restaurant. It's notoriously hard to get a table, and the set menu costs around $350 USD.
Stay: Mid-range to 'nice' hotel rooms typically cost from $100 - $200 USD in Denmark.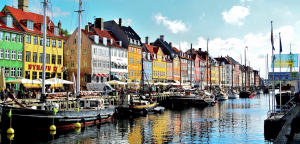 RSF
---
KEEP ON READING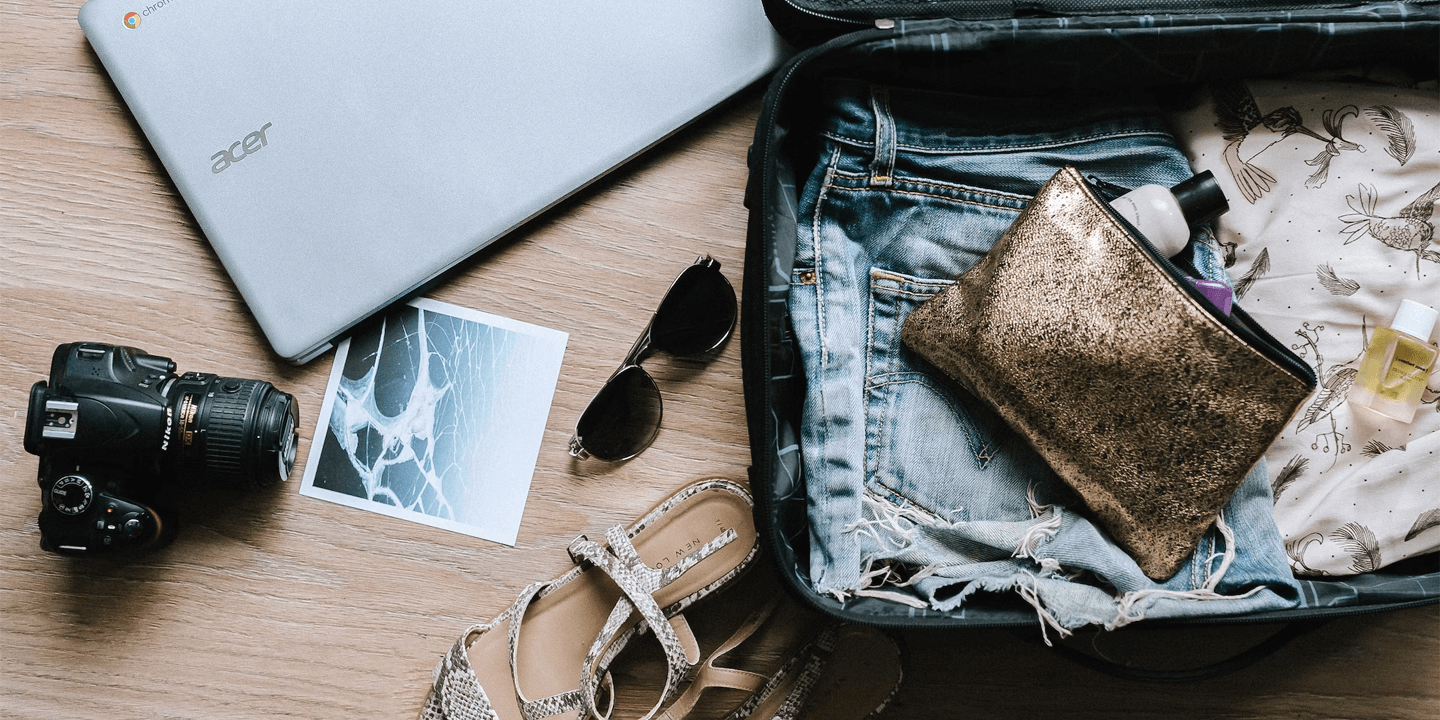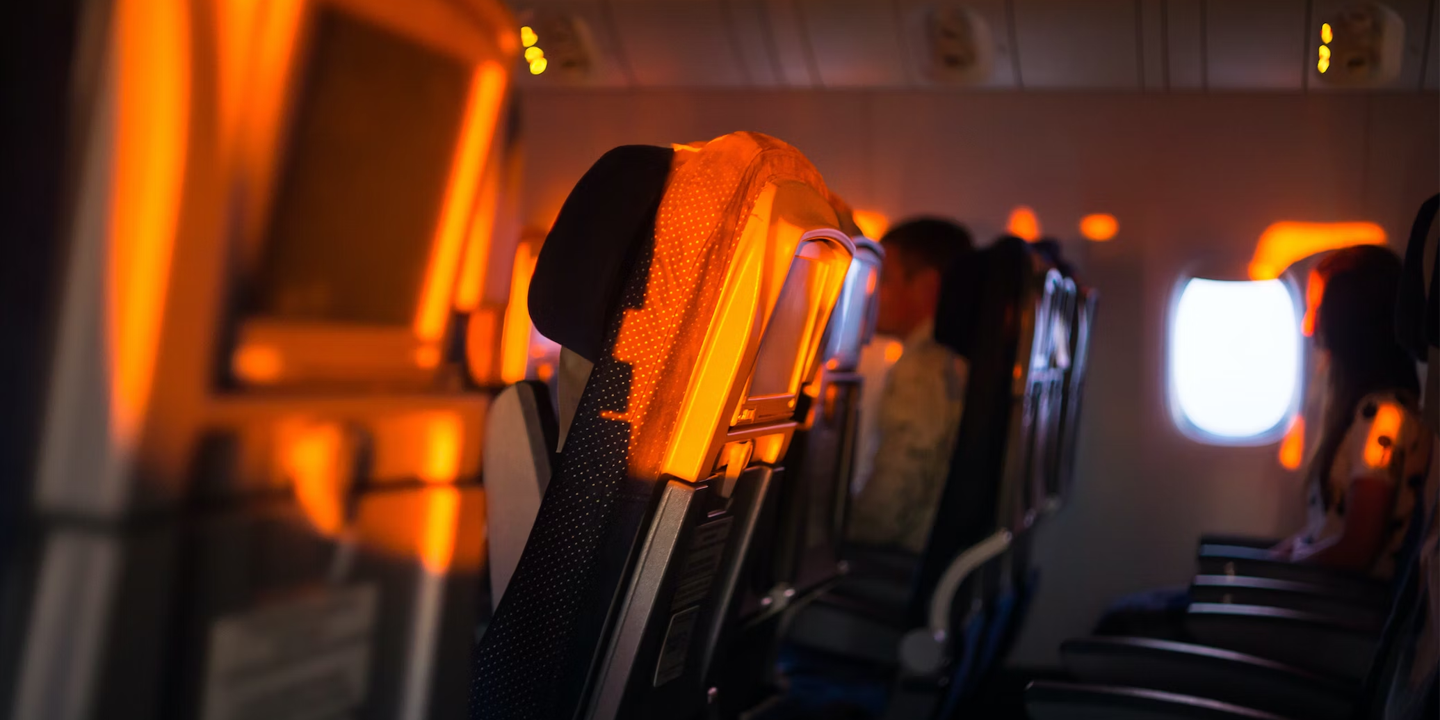 ---