30 Things You Have To Do In Southeast Asia
30 Things You Have To Do In Southeast Asia
It's not hard to see why Southeast Asia has long been a backpacking staple. It's extremely affordable, absolutely beautiful, and chock full of amazing experiences. Officially comprised of 11 countries (although a couple are less popular destinations), it can be a little overwhelming to know where to begin with your itinerary. But don't fear, we've put together a list of 30 things you absolutely have to do in Southeast Asia to get you started!

Flickr
---
1. Try The Local Street Food
Southeast Asia is a foodies dream come true. There's Papaya salad in Laos, Laksa in Malaysia, Pho in Vietnam, and hundreds of mouthwatering dishes in the countries in between. No matter what country you're in, the best place to sample the local cuisine is usually in the streets. Seriously, street stalls often offer the cheapest and the best grub around.
Advertisement
Here's a pro tip: Eat where the locals are eating. You can be assured that the food there will be amazing!

Flickr
2. Watch The Spectacular Sunsets
Southeast Asia does sunsets like nowhere else I've ever been. No matter what country you're in, you'll be treated to some absolutely gorgeous sunsets. I'm talking serious no-filter stuff here. Obviously, you can watch the sun go down from pretty much anywhere, but some of my favorite sunset viewing spots were:
Advertisement

Wikimedia
3. Relax In A Raft House On The River Kwai
Bangkok can be a lot on the senses, especially given the fact that it's usually the first stop for many backpackers of Southeast Asia. Do yourself a favor and escape the hustle and bustle by taking the short train journey to Kanchanaburi. The journey itself is an absolute pleasure and Kanchanaburi lies on the banks of the River Kwai, offering visitors the chance to unwind on a floating raft-house hotel.
Advertisement
Trust me, the views are worth it alone. History buffs can use the town as a base to explore the death railway and famous bridge over the River Kwai too.

Pixabay
4. Island Hop Across The Andaman Coast
With a multitude of islands to choose from, there's something for every personal taste and travel budget off the southern coast of Thailand. Experiences range from the infamous Full Moon Parties and raucous revelry of Ko Phagan to luxurious relaxation on Ko Samui.
Advertisement
One thing they all share is tropical beauty in spades. Explore a few and find your favorites!

Flickr
5. Hang Out With Elephants - Responsibly!
Riding an elephant is high on a lot of people's bucket lists. I get it, but not many people know that many of the elephants in the tourism business are 'broken' in a brutal fashion to become submissive to humans. During 'the crush' infant elephants are taken from their mothers and chained up in a pit in the ground where they are beaten and tortured until their soul is broken.
So, instead of riding a poor elephant as it plods along melting hot concrete, visit one of the many elephant sanctuaries.
Advertisement
These are places that care for animals that have been rescued or retired from the industry. You'll be able to feed them, bathe them, and even have a water fight, all while maintaining a clear conscience!

Flickr
6. Eat Your Way Through Chiang Mai's Night Market
Night markets are fairly common in the major towns and cities of Southeast Asia, but if I had to pick a favourite one it would be Chiang Mai's. Hundreds of stalls sell handmade trinkets, clothes, and jewelry on several main streets and side alleys throughout town.
Advertisement
If shopping isn't your bag, don't worry. The buzzing atmosphere is a thrill to be a part of and the street food court is mouth-wateringly good.

Flickr
7. Get Your Temple On
You'll have seen Thailand's famous temples in pictures and movies and they're no less impressive in real life. The temples, known as wats, are so abundant throughout the country that it's not uncommon to find one next to a 7-11! Real temple aficionados can take a bicycle to visit several, as Ayutthaya has many in close proximity.

Advertisement

However, if you only see one I'd recommend 

Wat Phra That Doi Suthep, in Chiang Mai. It's a gorgeous moped ride up the hill to the site, and the views looking back out at the city from underneath the golden spire are quite special.

Wikimedia
8. Ride In A Tuk-Tuk
They may be slightly more expensive than a regular taxi, but man are they fun!
Advertisement
Zipping through downtown Bangkok in the back of what's essentially a suped-up milk cart, blaring out Pitbull as you go, is an absolute must while in Thailand.

Flickr
9. Take A Slow Boat Up the Mekong River
If you're backpacking in Southeast Asia, odds are that you'll be crossing the border from Thailand to Laos or vice-versa at some point. Sitting aboard a sweaty, cramped coach is one way to do it.
Advertisement
Or, you could take a leisurely boat trip up the stunning Mekong River. There are fast and slow boat options that leave regularly from Houi Xai to Luang Prabang. Whichever you opt for, stock up on snacks and a few beers so you can kick back and enjoy the amazing views.
Advertisement
It beats a coach any day in my books.

Flickr
10. Take A Day Trip To Kouang Si Waterfalls From Luang Prabang
There are plenty of reasons to stay in charming Luang Prabang. Perhaps one of the  most rewarding day trips from the city is the multi-tiered Kouang Si Waterfall. A plume of water cascades 60m from the sky before spilling through the forest into several incredible crystal colored pools.
Advertisement
When you've finished marveling at the grandeur of the falls, climb the side of the cliff to the summit of the fall, where you'll be rewarded with outstanding panoramic views.

Wikimedia
11. Float Down The Nam Song River In Vang Vieng
You might have already heard about notorious Vang Vieng. In particular, the drunken antics on the tubing circuit.
Advertisement
Hundreds of drunken tourists float down the Nam Song river, stopping every few minutes to enter a bar, down a shot, and rope swing back into the water without giving a second thought for safety. It's true, things have gotten out of hand in the past. The government has clamped down on Vang Vieng's crazy tubing, closing many bars and introducing a much higher degree of control. It's actually better for it. What's left is a gloriously relaxing jaunt down the river where you can soak up the sun and enjoy a beer or two along the way.

Wikimedia
12. Ride The Thakhek Loop
The Thakhek Loop is a roughly 450-kilometer motorcycle journey through some of the most spectacular landscapes Laos has to offer.
Advertisement
The loop, which starts and ends in the town of Thakhek, is traditionally done in 3-5 days depending on how much time you have and how many sights you want to see. Along the way to the mighty Konglor Cave, the focal point of the trip, you can expect to see a whole host of natural caves, waterfalls, and cliff-top lookout points.
Advertisement
This is not to be missed!

Escapology
13. Chill Out On Don Det In The 4,000 Islands
At the southern tip of Laos lie the 4,000 islands. Of the three most notable islands, Don Kong, Don Khone, and Don Det, the latter was the most enjoyable for me. It has a nice balance of relaxation and socializing, with a spatter of bars at the northern edge of the island.
Advertisement
Grab yourself a personal bungalow on the sunrise side, and idle the days away cycling around the beautiful island and sunbathing by the river. It's the perfect place to recharge your batteries.

Wikimedia
14. Explore The Angkor Temples
Of course, any trip to Cambodia would be incomplete with visiting the world-famous Angkor temple complex.
Advertisement
The vast array of ancient ruins are absolutely awe-inspiring. Exploring them at your own leisure and finding your favorites is a day well spent. My personal favorite was Ta Prohm, which you may recognize from the film 'Tomb Raider'. Here's a tip for you though: don't bother getting up at the crack of dawn to see the sunrise over the temples. Hundreds of tourists have the same idea and if that's the picture you are looking for you are better off looking on Google.

Wikimedia
15. Learn About Cambodia's Devastating History
Visiting the Tuol Sleng Genocide Museum and nearby Killing Fields in Phnom Penh is not an enjoyable experience.
Advertisement
It's a horrifying and heartbreaking experience. I still think that everyone who travels to Cambodia should do it. It's important to learn about the atrocities of the Khmer Rouge and what the people there went through to better understand and appreciate what the country is today.

Flickr Phnom Penh, Cambodia
16. Hang Out On The Pearly White Beaches Of Koh Rong
Koh Rong island offers the stereotypical daydream of pristine white beaches, warm turquoise water, and a complete lack of screaming children or wayward frisbees.
Advertisement
You'll have to trek an hour or two through the dense jungle-like foliage, or take a water taxi, to reach one of several idyllic, secluded beaches from the main hub of Koh Touch, but you will not be disappointed.

Visit Koh Rong
17. Absail Down A Waterfall In Da Lat
Nestled high in the mountains of Vietnam, you'll find the charming little city of Da Lat. It's well worth a visit on its own merits, but the highlight of the city is the nearby opportunity to go canyoning - which is essentially sailing down waterfalls! Don't worry, if you pay to go with a reputable company, you'll be in very safe hands. Let me tell you, a half-day of scaling down a cliffside with water cascading around you is an absolute blast!
Advertisement

50 First Steps
18. Soak Up The Charm Of Hoi An's Old Town
The UNESCO-listed town of Hoi An provides a welcome respite from the hustle, bustle, and most importantly noise of Vietnam. Trust me, you'll know what I mean after spending a day or two in the country. Motorized vehicles are banned from the cobbled streets of the old quarter.
Advertisement
Which makes exploring the fusion of Chinese and Japanese architecture, renowned tailor shops, and beautiful hanging lanterns all the more idyllic.

Will Fly For Food
19. Spend A Few Nights In Halong Bay
The Karst Cliffs of Halong Bay are covered with a thick blanket of lush green and climb out of the water as far as the eye can see.
Advertisement
Especially when illuminated by the brilliant orange sunsets, these cliffs are the most iconic image of Vietnam. There's no doubt about it, taking a boat trip through the amazing natural phenomena that is Halong Bay is a must. Just be careful if you plan on buying tickets for the legendary 'castaway tour'. There are a lot of fakes.
Advertisement

Ha Long Bay Tours
20. Go Hiking In Sa Pa
After the bedlam of Hanoi, head to Sa Pa for a picturesque trekking. The trails overlook the terraced rice fields of the Muong Hoa Valley. There's a serene feel to the experience, especially when the mist begins to roll in. Take a raincoat though, as torrential downpours are pretty common!
Advertisement

Trekking Sapa
21. Take That Picture Under The Petronas Towers
Kuala Lumpur offers an enthralling fusion of age-old tradition and modern advancement. Nothing depicts the latter quite like the Petronas Towers, formerly the tallest building structure on the planet. You just have to go and stand in front of them for a quick snap, don't you?

Flickr
22. Have A Cuppa In The Cameron Highlands
Ok, being a Brit I may be a little biased on this one.
Advertisement
In my defense, the tea plantations in the Cameron Highlands are well worth seeing for their oddly satisfying beauty. Never mind the great tea that they produce!

Flickr
23. Check Out The Street Art In Georgetown On Penang Island
Scattered across town on the side of pastel colored buildings, hidden down alleyways, and tucked away by the docks you'll find the amazingly creative street art that has become symbolic of Georgetown. The art scene took off after Ernest Zacharevic's 2012 'Mirrors Georgetown' project, which includes a series of murals depicting children. Now, there is a ton of cool art to find around the entire island and it's an absolute blast to hunt them all down! Plus, many allow for some very creative photo opportunities.
Advertisement

Wikimedia
24. Snorkel Off The Perhentian Islands
Sharks, turtles, and an amazing array of tropical fish are all common sights in the clear waters surrounding the Kecil and Besar islands of Malaysia. Spend the morning swimming with the ocean creatures, in the afternoon sunbathe on the white beaches, and end with a party at night.
Advertisement
Not a bad way to spend a day or two.

Flickr
25. Visit Bagan's Plain Of Temples
The most popular way for tourists to see the multitude of pagodas at Bagan's Plain of Temples is by hot air balloon. It may be cliche but it's damn impressive. Whether you take to the skies or explore your own way, just make sure to check this one off the list.
Advertisement

Wikimedia
26. See What All Of The Fuss Is About At Boracay
The island of Boracay is the top draw for tourists in the Philippines thanks to its long stretch of white beaches, water sports, and nightlife. If that sounds like your kind of thing it's well worth a visit.

Wikimedia
27. Explore The Banau Rice Terraces
The UNESCO-listed Banau rice terraces were hand carved into the mountains of Ifuago over 2,000 years ago, and they're quite a sight to behold. As far as the eye can see, the intricately carved terraces contour along the mountainside in a beautiful, but also functional, work of art.
Advertisement

Pexels
28. Stroll Under The Supertrees At Gardens By The Bay
This makes the list because it's so different compared to everything else. The towering, tree-like, vertical gardens are best seen at night when they're illuminated by bright neon lights. It's like walking through a scene of Blade Runner!

Flickr
29. Fall In Love With The Spirit Of Bali
I've heard many a traveler state Bali is the best place they visited in Southeast Asia and with good reason. It's got picturesque beaches, dramatic landscape, spiritual traditions, and perhaps most notably, amazingly friendly locals. Be careful, you might not want to leave!
Advertisement

Wikimedia
30. Catch Sunrise At The Summit Of Mount Bromo
Ok, at 2,329m tall this one is a lot of effort. You're gonna have to get up super early and work pretty hard to pull it off. If you do, you'll be rewarded with the accolade of having hiked up an active volcano and get to see a pretty unique sunrise.
Our list is by no means definitive.
Advertisement
Every traveler is different and will enjoy different experiences. We've just put together a list of great things to do to get you started on your Southeast Asian adventure. We'd love to hear what your favorite things to do in Southeast Asia are in the comments!

Flickr
---
KEEP ON READING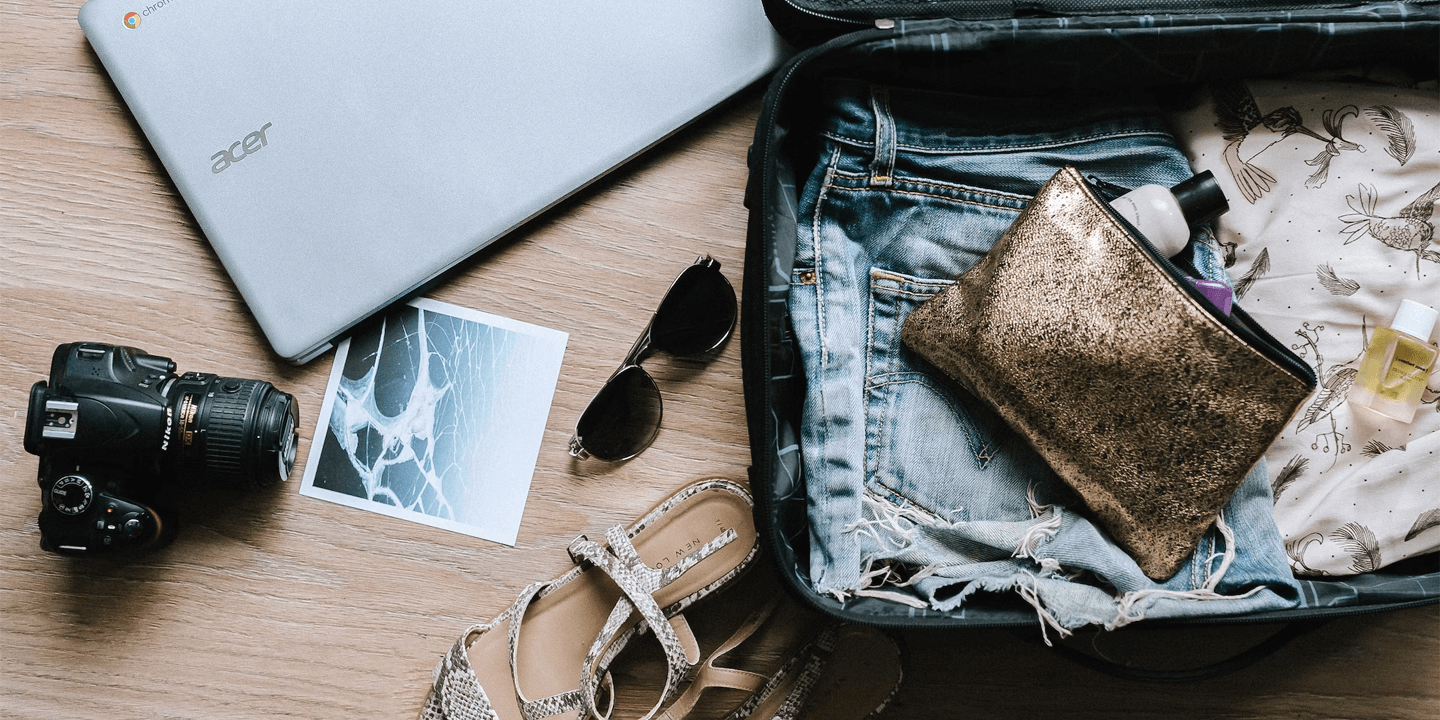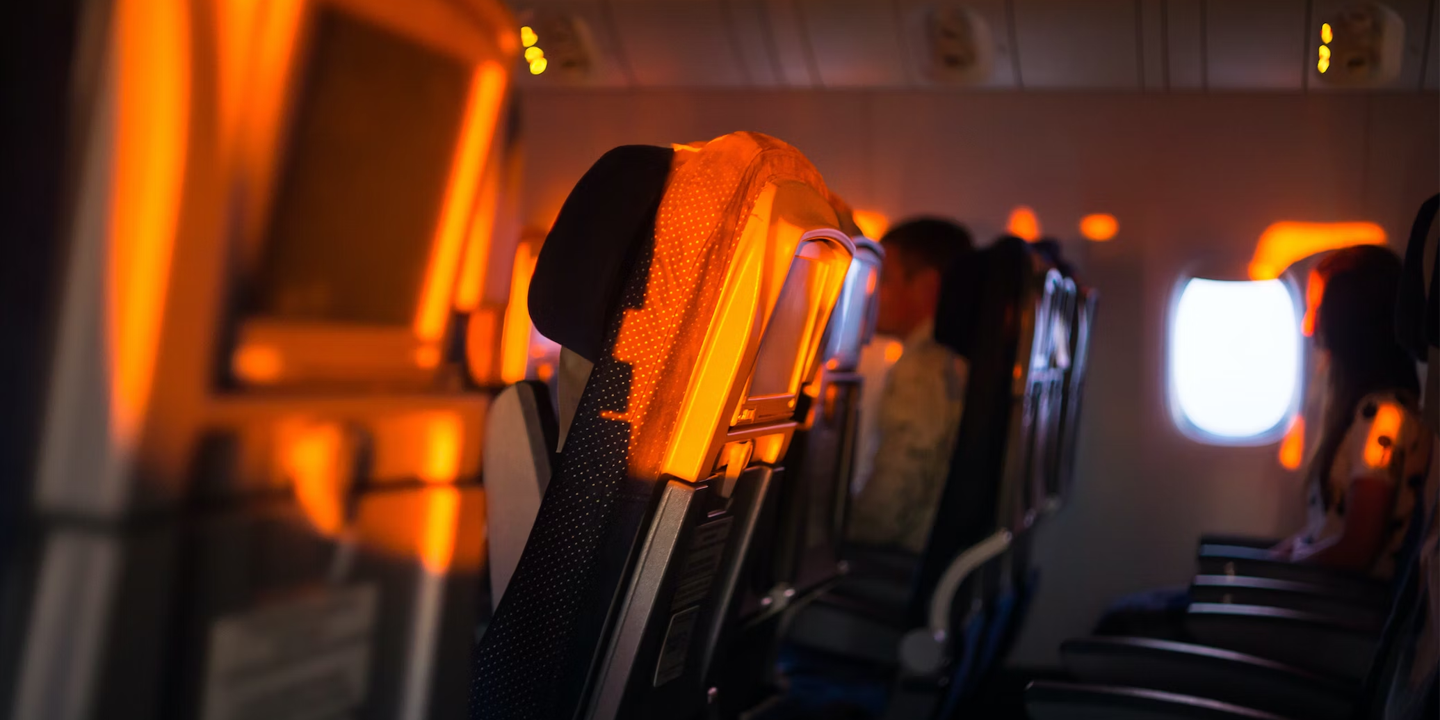 ---