40 Abandoned Castles From Around The World
40 Abandoned Castles From Around The World
Abandoned castles are symbols of refuge and defiance. Defiance against anyone who would seize the lord's land, and a refuge to hide from them. In short, a castle was once a guarantee of survival.
However, no guarantee lasts forever. Time crumbles all things, from the hovels of peasants to the halls of kings. After that, all we're left with are ruins.
But ruins can be magnificent in their own way, reminders of a great past to inspire future generations. In that spirit, here are 40 strange and wonderful abandoned castles from all over the world.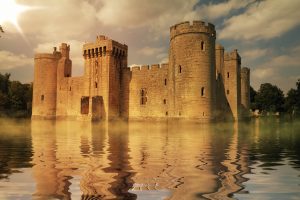 Photo by Richard Clark on Unsplash
---
40. Castle Frankenstein, Germany
Just the name alone lands this castle on our list of creepy abandoned castles.
Its ruin looms over the city of Darmstadt in the Odenwald Mountains, where it was originally built in the 1250s. The dark forests and sudden valleys surrounding the castle have given the place an ominous reputation in local myth and legend.
Despite the name, Mary Shelley never acknowledged the castle as an inspiration for her famous novel. But speculations have always swirled on account of the name.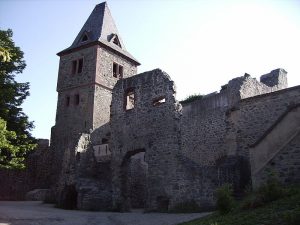 Pascal Rehfeldt/Wikimedia Who lives here? The monster or the evil doctor?
39. Château Gaillard, France
Château Gaillard was originally built in 1196 by Richard the Lionheart. Richard was King of England, but also Duke of Normandy.
However, he spent most of his short life on Crusade in the Middle East.
The castle has been a ruin since 1599, when the King of France had it demolished. But it's still impressive as it stands on the shoulder of a hill overlooking the River Seine.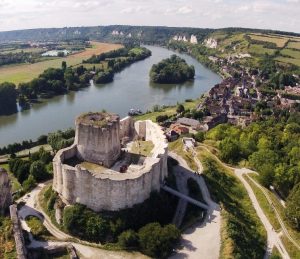 Sylvain Verlaine/Wikimedia Château Gaillard is one of the most beautiful abandoned castles in Normandy
38. Gwrych Castle, Wales
It may look ancient, but Gwrych was actually constructed in the 19th century by the eccentric grandson of a countess. Ever since, it's struggled to find an owner willing to give it the TLC it needs. Although it was occasionally used for Renaissance fairs and other events until 1985, it now stands condemned.
The result is one of the creepiest abandoned castles in all of Wales.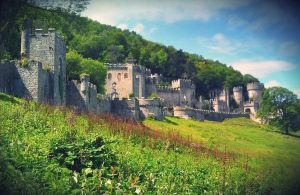 Robin Parker/Flickr The remains of Gwrych Castle
37. Fort Alexander, Russia
Fort Alexander sits on a small island in the Gulf of Finland. Russian tsars had been fortifying the region since the 18th century, but Fort Alexander was built in the 19th. It's especially creepy because it was previously used as a research lab for deadly bacterial infections such as plague. Therefore, make sure to get your shots before you visit!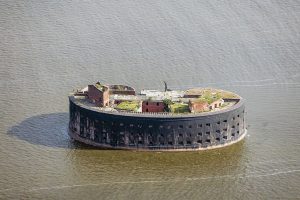 Andrew Shiva/Wikimedia Fort Alexander: home of the bubonic plague
36. Fort Mahon, France
Fort Mahon isn't ancient, but it's certainly one of France's most unique abandoned castles. It's located in the coastal Pas-de-Calais region.
As such, it stands just off the coast, accessible only at low tide.
During the German occupation of France in WWII, Fort Mahon was used as a forced labor camp, adding to its spooky legacy. While large portions of the outer walls were destroyed in the war, they have been restored. As a result, the castle is now safe to visit.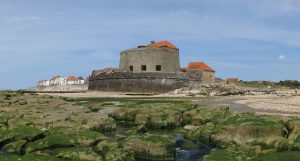 Jörg Braukmann/Wikimedia Fort Mahon seen at low tide
35. Bannerman Castle, New York
No, you don't have to visit Europe to see abandoned castles. You can find one on Pollepel Island in the Hudson River.
The island was once used for storage by British-Americans munitions dealers named Bannerman.
However, the Bannermans also built a large house on the island in the style of a European castle. Visitors can still tour the remains today.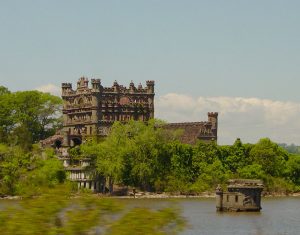 Wikimedia Bannerman: a thoroughly American castle
34. Castle of Sammezzano, Italy
Sammezzano castle is quite an interesting mishmash. It was built by a Spanish nobleman, in Italy, in a Moorish style. Located in the Tuscany region, its style is heavily influenced by Muslim architecture. While some locals are trying to restore it to its former glory, Sammezzano's 365 rooms still stand empty.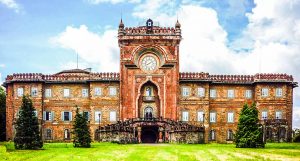 Paebi/Wikimedia Sammezzano castle is heavily influenced by Moorish architecture
33. Ballycarbery Castle, Ireland
Ballycarbery Castle stands on the southwest coast of Ireland. It was originally built in the 1300s, but the ruins that stand today date to the 1500s.
Cannon fire destroyed it in 1652, reducing it to the ruin it has been ever since.
Ireland is known for its creepy castles, however Ballycarbery on a cloudy day may just take the cake.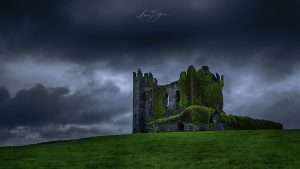 Adrian Stanica/Wikimedia Not much is left of Ballycarbery Castle, but it sure is eerie
32. Château de Saint-Ulrich, France
The castle of Saint-Ulrich sits above the town of Ribeauvillé in the Alsace department of western France. Originally built in the 11th century, it was long a stronghold in a war-torn region of Medieval Europe. Its walls and turrets and its strong defensive position are still impressive. However, the lordly family who built it abandoned it in the 16th century.
The Thirty Years War destroyed much of what they left behind.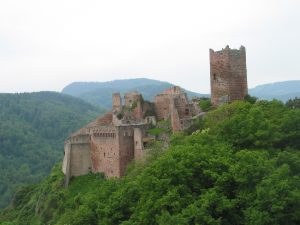 Haretuerk/Wikimedia Château de Saint-Ulrich is at an elevation of more than 1,700 feet
31. Krak des Chevaliers, Syria
It may surprise you to learn that one of the best-preserved Medieval abandoned castles is in Syria. Nevertheless, Krak des Chevaliers is among the most impressive abandoned castles in the world.
The Crusaders built it in 1031, but it has been passed back and forth ever since. Factions have even fought over it in the ongoing Syrian Civil War -- although it remains standing. As a UNESCO World Heritage Site, Krak de Chevalier definitely deserves to be preserved and seen by future generations.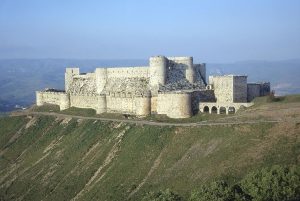 Gianfranco Gazzetti / GAR / Wikimedia The Krak des Chevaliers: a stark reminder of the Crusades
30. Castle of Loarre, Spain
Spain is a land of abandoned castles, a vestige of its fraught history. The land was fought over by the Moors and the northern Christian kingdoms for centuries. In such an environment, it's smart to build refuges.
The Castle of Loarre is a classic example. It was built in the 11th century to help the Christian knights of Aragon defend their lands from the Moors. Today it stands in ruins. However, it's still impressive and worth seeing in person.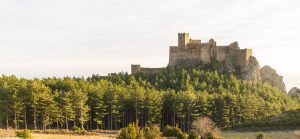 Diego Delso / Wikimedia The Castle of Loarre at sunset
29. Fort of Malamot, France
Although the Malamot fort is in France, it was actually built by the Italians in 1889. What's most interesting about this abandoned castle is that it stands atop a mountain.
As a result, it towers above other castles at 9350 feet above sea level. The effect is a ruin that's tough to access, but all the spookier for that fact.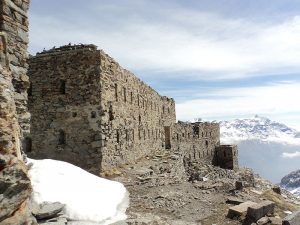 Wikimedia Malamot: a mountain fastness in disrepair
28. Krzyżtopór, Poland
Krzyżtopór is splendid even in its ruined state. It was originally completed in 1644 by an ambitious Polish nobleman. However, the castle was soon destroyed in a war with Sweden, and then again by the Russians in the 18th century.
Still, its courtyard (pictured below) offers a glimpse of what the castle must have been like in its heyday.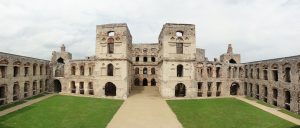 Agnieszka Kwiecień, Nova / Wikimedia Krzyżtopór is still imposing today
27. Dunluce Castle, Northern Ireland
If you're one of the 12 million people in the world named McDonnell, this could be your ancestral home!
The now-abandoned castle of Dunluce was once the seat of that clan.
It's located on a small rocky isthmus, connected to the mainland by bridge. There has been a castle on this spot since at least the 13th century, likely because the steep drops on the outcropping make it perilous to attack.
If you're in the area, you can safely tour one of Ireland's coolest abandoned castles... for a small fee.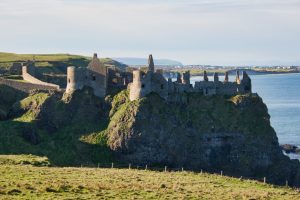 Image by Dunluce Castle, ancestral seat of Clan McDonnell
26. Said Halim Pasha Palace, Egypt
There's an abandoned palace in downtown Cairo -- and no, it wasn't built by some pharaoh.
Said Halim Pasha was the Grand Vizier of the Ottoman Empire in the late 19th and early 20th century.
To emphasize this fact, he built a grand palace for himself in Cairo. Unfortunately, he was assassinated in 1921, and his mansion fell into disrepair. While some have mused about restoring the palace, it remains a ruin to this day.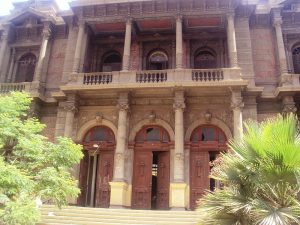 لا روسا / Wikimedia Said Halim Pasha Palace was briefly used as a school, but now stands empty
25. Dunstanburgh Castle, England
Dunstanburgh is definitely one of the more historical abandoned castles on this list.
It was built between 1313 and 1322 by Thomas, Earl of Lancaster. Thomas was not a fan of the king, Henry II. Dunstanburgh, therefore, was meant to protect him from the king's wrath. It was also built as a challenge to the king's nearby castle of Bamburgh.
Impressive as Dunstanburgh was, it couldn't protect Thomas. He probably only visited it once before he was captured by Henry II and beheaded.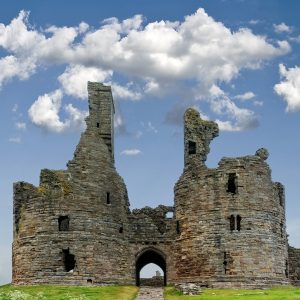 Image by The ruined gate of Dunstanburgh
24. Pidhirtsi Castle
Pidhirtsi Castle is another mishmash. It was built by a Frenchman in what was once Poland but is now Ukraine. Built in 1640, Pidhirtsi Castle is now abandoned. It's a part of the Lviv National Art Gallery, so you'll get a good look at it if you visit.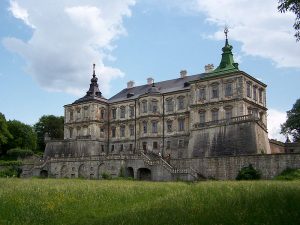 Lestat / Wikimedia Pidhirtsi Castle was once a great garden-palace complex
23. Carew Castle, Wales
Carew castle was built by the family of the same name on a bluff that has been strategically significant for about 2,000 years.
The lords de Carew completed the castle in 1270.
After its owner was executed in the Tower of London in 1592, it fell into disrepair. However, the Carew family still owns the restored castle today. Talk about a family heirloom.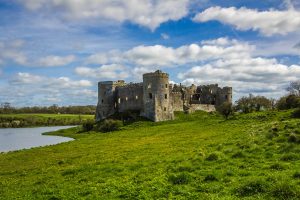 Image by Carew Castle is one of Wales' prettiest abandoned castles
22. Rocca Calascio, Italy
At an elevation of 4,790 feet, Rocca Calascio is the highest mountain fortress in the Apennines. It was built in the 10th century and intended to serve as a military installation. That is, unlike other castles, its builders did not design it to house nobles.
The castle was largely destroyed by an earthquake in 1461 and was thereafter abandoned.
However, you can visit it today... if you're not afraid of heights.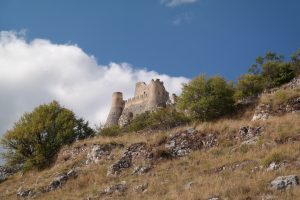 Image by The remains of Rocca Calascio in the Apennine Mountains
21. Spiš Castle, Slovakia
Spiš Castle is one of the best-preserved castle ruins in central Europe. It sits on a hilltop, overlooking the Slovakian town of Spišské Podhradie. Built in the 12th century, it was originally the property of the Hungarian kings. However, it later passed back and forth between various noble families.
The castle was destroyed by a mysterious fire in 1780. To this day, no one is quite sure what caused it.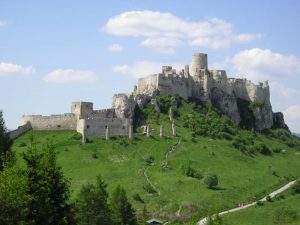 Wikimedia Spiš Castle is one of the most spectacular abandoned castles in Europe
20. Dunnottar Castle, Scotland
Dunnottar Castle has served frequent site of rebellion in Scottish history.
It was also the stronghold where the Scots stashed their crown jewels during the invasion of Oliver Cromwell. While there has likely been a castle here for 1,000 years or so, most of what remains was built in the 15th and 16th centuries.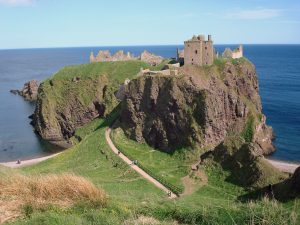 Eduardo Unda / Wikimedia Dunnottar Castle once housed Scotland's crown jewels
19. Château d'Alleuze, France
The Château d'Alleuze was built in the 13th century for the Bishops of Clermont. However, it was seized by the English during the Hundred Years War. After the French took it back, the locals burned it down so that the English could never take it back. Now ruins are all that remain of this once formidable fortress.
Advertisement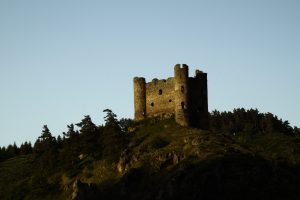 Troye Owens / Wikimedia Château D'Alleuze still offers quite a view
18. Olsztyn Castle, Poland
Olsztyn Castle is a 14th century castle in south Poland. Sitting atop a limestone hill, it was once a strong defensive position. However, its walls and towers gradually became obsolete and it was captured by the Swedes in 1655. Ever since, Olsztyn has been one of Poland's most impressive abandoned castles.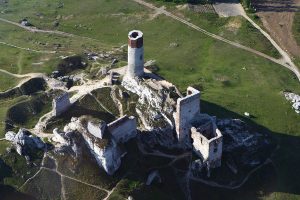 Chemik 12 / Wikimedia The ruins of Olsztyn Castle: quite a draw for tourists
17. Heidelberg Castle, Germany
The castle at Heidelberg is one of Germany's most impressive Renaissance structures.
Like most castles, it is an amalgamation of older and newer parts. There was a castle on the same site as early as 1214, but it was tiny.
Subsequently, rulers expanded and improved it, making it the landmark it is today.
Much of the castle was destroyed by fire in 1764 and has been restored. Still, it's an impressive landmark in the city it calls home.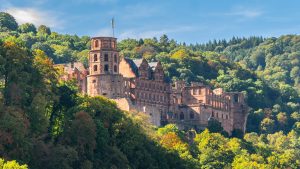 Image by Heidelberg Castle is one of the most beautiful buildings on the list
16. Aughnanure Castle, Ireland
Aughnanure Castle stands in Ireland's Galway County. It is the most impressive of many fortifications constructed by the noble clans of the region. It was built in the 1500s by the O'Flaherty Clan, but war and misfortune robbed them of it. These days, it's administered as an historic site by the Irish government.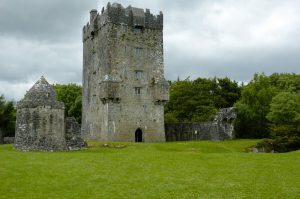 Christophe Meneboeuf / Wikimedia Aughnanure Castle is one of about 200 such structures in Galway
15. Fasil Ghebbi, Ethiopia
Fasil Ghebbi isn't just the ruin of a castle; it's the ruin of a castle complex. It was built by the Ethiopian Emperor Fasil to serve as a sort of Ethiopian Versailles. Although now a ruin, it was named a UNESCO World Heritage Site in 1979.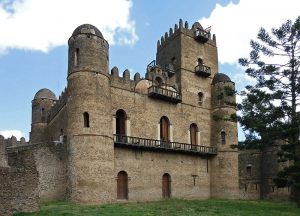 Bernard Gagnon / Wikimedia Fasil Ghebbi, Ethiopia's castle
14. Criccieth Castle, Wales
The castle was originally built by the old kings of Wales in the 13th century. However, Criccieth was subsequently captured by the English and used as a prison. In 1404, it was taken back by the Welsh during an uprising. Because of their resentment toward the English, they pulled down most of its walls and set the place on fire.
Today, Criccieth is worth a visit as one of Wales' most intriguing abandoned castles.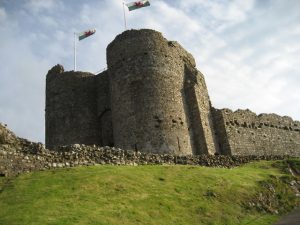 David M. Jones / Wikimedia Criccieth Castle, Wales
13. Fort San Lorenzo, Panama
This fortress was originally constructed by the Spanish in the 15th century to protect their trade routes through Panama. One of the main threats was pirates. And indeed, it was a pirate who laid the fort low. Henry Morgan destroyed Fort San Lorenzo in 1670. The fort was rebuilt, but was ultimately abandoned to its fate.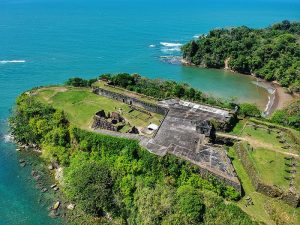 Garcia Dennis / Wikimedia The remains of Fort San Lorenzo
12. Altenstein Castle, Germany
The ruins of this castle sit on a hill overlooking the village of Altenstein. Altenstein is in many ways typical of Medieval fortifications.
It was split between several branches of the same noble family until they inevitably built a more impressive palace elsewhere. Subsequently, Altenstein fell into disrepair.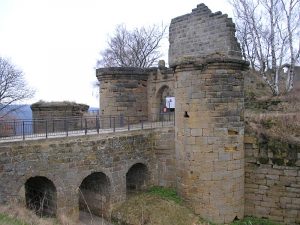 Wikimedia The old gate of Altenstein Castle
11. Golconda, India
Golconda is famous for producing some of the world's most famous gems, including the Hope diamond. As a result, it was once the capital of a great sultanate. The heart of that kingdom was the fortified citadel of Goldconda.
However, the wealth of the region attracted outside attackers, and the fortress was left in ruins in 1687.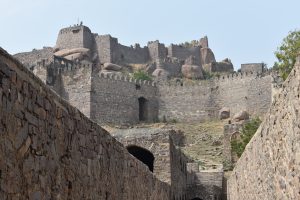 Image by The old fortress of Golconda
10. Neuschwanstein Castle, Germany
Even if castles aren't your cup of tea, you've heard of Neuschwanstein. It was built by the Bavarian King Ludwig II as a personal retreat.
Advertisement
Unfortunately for him, he died in 1886 before it could be completed. Fortunately for us however, the remains of his palace remain open to the public.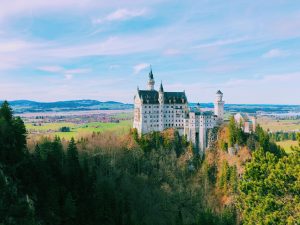 Photo by Alex Vasey on Unsplash Neuschwanstein is one of the most iconic castles in the world
9. Hohenzollern Castle, Germany
This castle, as the name implies, is the ancestral seat of the Hohenzollern kings. In other words, the dudes who ruled Germany until the end of WWI. (As you can imagine, it makes the list of abandoned castles because the family no longer holds power).
Although there were earlier castles built on the same hill, the one that exists today was erected between 1846 and 1867.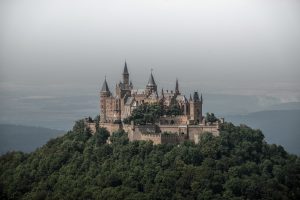 Photo by Sandra Ahn Mode on Unsplash Hohenzollern Castle was built as a family memorial, not a home
8. Helmsley Castle, England
Helmsley Castle was constructed in the 12th century, first of wood and then of stone.
Subsequently, it was passed down through noble families for centuries, but gradually fell into disrepair as castles went out of fashion. The castle is now cared for as a listed historic building. Its walls are gone, but portions of its towers and other buildings remain.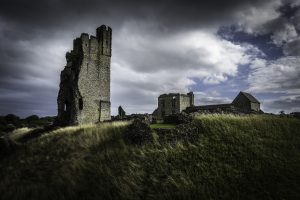 Barkmatter / Wikimedia The remains of Helmsley Castle
7. Mortella Tower, France
The Genoese originally built the Mortella Tower on Corsica in the 1560s. It was part of a broader effort to protect the coastlines from pirates. The tower was captured by the English in 1794. However, they were so impressed by its defences that they went on to build similar fortifications all over their empire.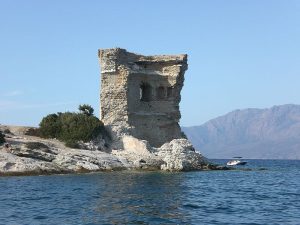 Colle M. / Wikimedia The remains of Mortella Tower, Corsica, which inspired many imitators
6. Kilchurn Castle, Scotland
Another ancestral family home -- this one's for you if your last name is 'Campbell'. Kilchurn Castle was once among the strongholds of that mighty clan on the west coast of Scotland. Originally erected in the 1500s, Kilchurn was abandoned after lightning set it ablaze in 1760.
Pjt56 / Wikimedia Kilchurn Castle, Scotland
5. Minard Castle, Ireland
A wealthy family built Minard Castle in the 19th century, but its features make it look far more historic. It has battlements and crenellations like a real castle. Furthermore, like the real castles on this list, it is abandoned. Though it had been converted into a hotel for some years, it now seems no one knows quite what to do with it.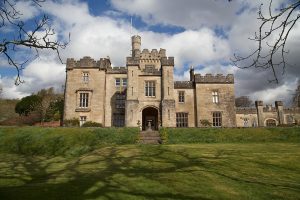 Tom Parnell / Wikimedia Minard Castle, Ireland
4. Kincasslagh Fort, Ireland
The small tower fort near the Irish village of Kincasslagh is one of the few physical reminders of the Napoleonic War. It was built to protect the coast from French attack. However, after Waterloo, it fell into disuse.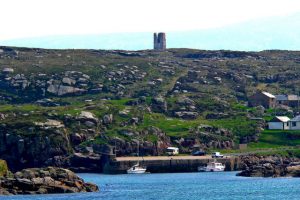 Joseph Mischyshyn / Wikimedia Kincasslagh, with the remnants of the fort seen at rear
3. The Swallow's Nest, Crimea
Although it was built by a guy called Baron von Steingel, the Swallow's Nest is hardly historical. It was built in 1912 on a bluff overlooking the sea. Obviously, it's an attractive place for tourists to stop along the coast.
Иерей Максим Массалитин/Wikimedia The Swallow's Nest is only abandoned in the sense that no one lives there.
Advertisement
2. 
Hearthstone Castle, Connecticut
At last, we come to one of America's rare abandoned castles. Hearthstone (so named for its large number of fireplaces) was originally built for the famous photographer E. Starr Sanford in 1899. However, it has since been derelict and has fallen into disrepair. In fact, it is scheduled to be demolished by the city of Danbury.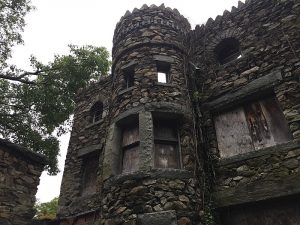 Dmadeo / Wikimedia Hearthstone Castle, soon to be no more
1. Bělá Castle, Czech Republic
The castle of Bělá was completed around 1315, built to serve as the stronghold of a wealthy noble family. However, the castle was all but destroyed in 1785 when locals were given permission to demolish it and use its bricks to build their own houses.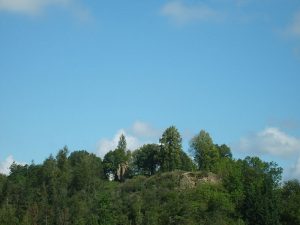 Ondřej Koníček / Wikimedia Tragically little remains of Bělá
---
KEEP ON READING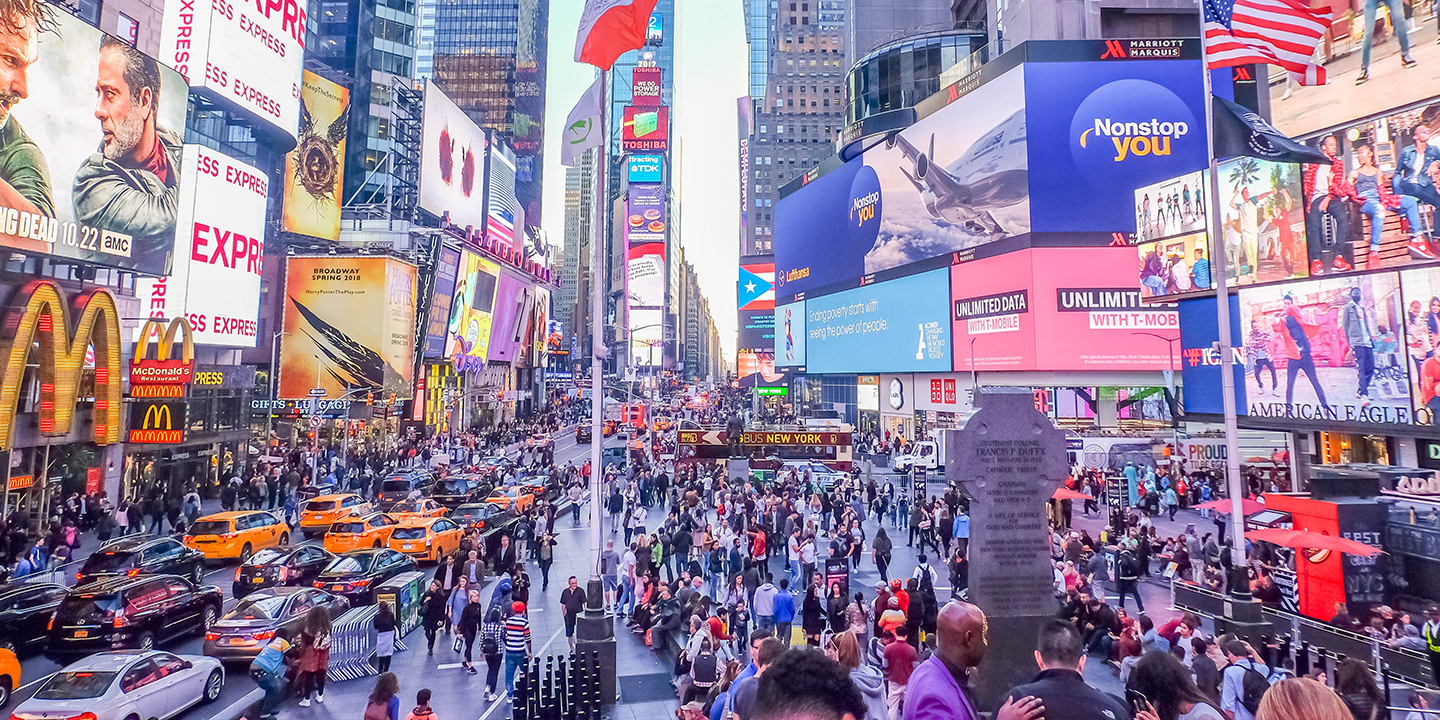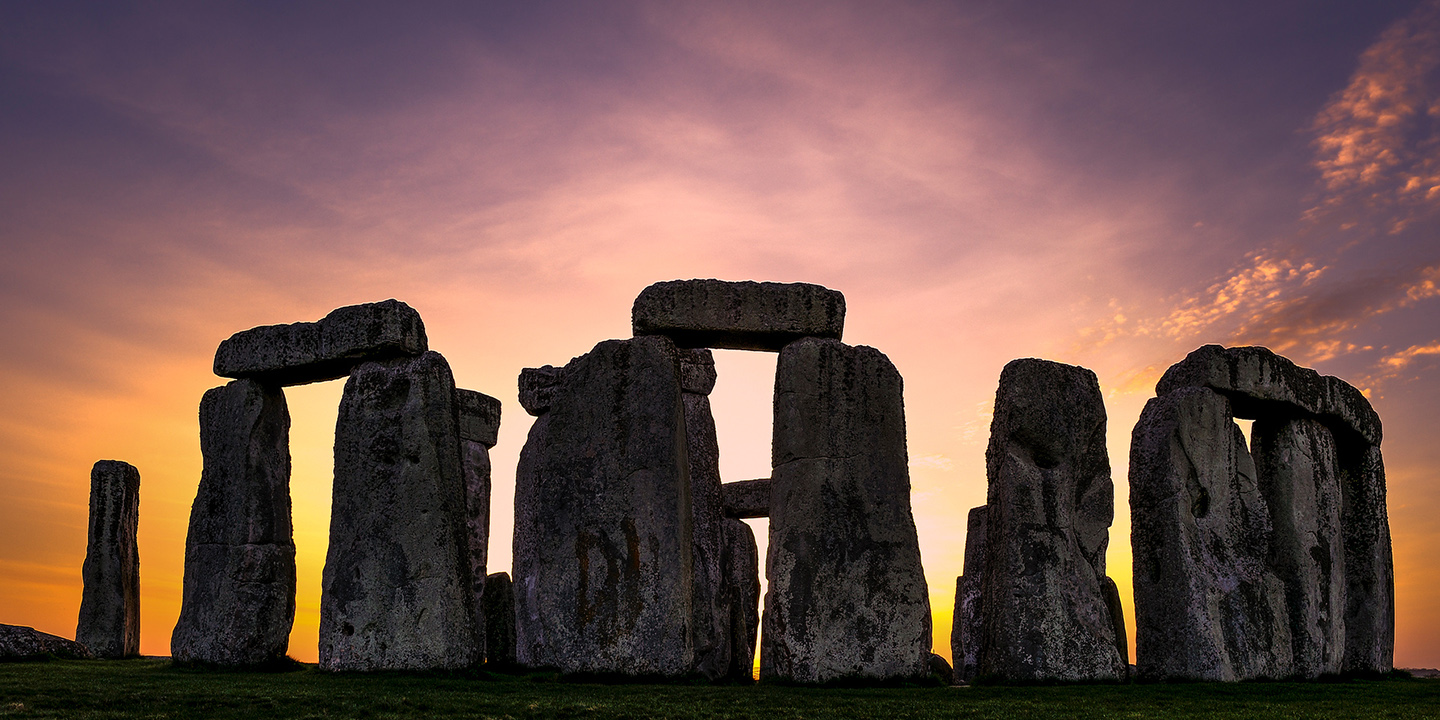 ---