Buy A House For €1: These Italian Towns Are Practically Giving Real Estate Away
Buy A House For €1: These Italian Towns Are Practically Giving Real Estate Away
Looking to acquire some real estate on a budget? If you're a fan of the quaint Italian countryside, it might surprise you to learn that you can buy a house for €1 in a number of towns throughout the country. For reference, that's about $1.10 US.
The casea1euro project was started in order to help revitalize Italian towns that have seen their populations decline in recent decades. Many of the houses for sale are abandoned. Many will require renovations to be liveable. But if you've always dreamed of living in Sicily or rural Tuscany, this is the perfect opportunity to act.
So let's take a look at the Italian towns where you can buy a house for €1.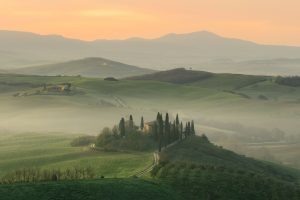 Photo by Engjell Gjepali on Unsplash
1. Bisaccia, Campania
Bisaccia is a historical town northeast of Naples in the Campania region. With a population of 4,382, it's small without being too isolated. The town comes complete with a 13th-century castle.
However, there are also 40 disused houses in the heart of town that require a little TLC. All it takes is €1 and a bit of patience on your part.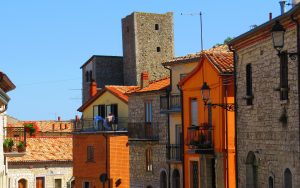 Gianfranco Vitolo/Flickr Bisaccia, Campania
Bisaccia is the most recent town to offer real estate for €1.
The deputy mayor told CNN Travel that "the abandoned area extends through the oldest part of the village. ... This is why we welcome families, groups of friends, people who know each other and investors, to join forces. We encourage them to buy more than one home to make a real impact and to breathe fresh air... "
2. Sambuca di Sicilia, Sicily
Sambuca isn't just a liqueur; it's also a picturesque Sicilian town where you can buy a house for €1.
Located in southern Sicily, Sambuca has a rich and varied history. Vestiges of Arab control and influence still linger, mixed with more traditionally European architecture and culture. Churches, grand alleyways, terraces, and castle remains all combine to make this town of 5,000 a hidden gem.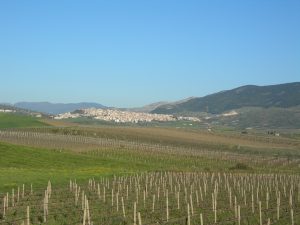 Wikimedia A view of Sambuca di Sicilia
3. Ollolai, Sardinia
If you're looking for a vacation house on another Italian island, consider Sardinia. The town of Ollolai has in the past offered houses for €1 -- although the program was so successful that it has been suspended as of this writing.
Sardinia is part of Italy, but also a world unto itself, with its own ancient civilization and culture. Tourists flock to the coasts in the summer months for hiking, boating, and diving.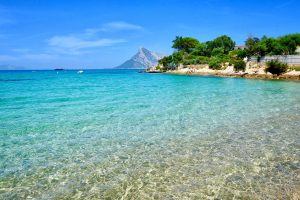 Photo by Massimo Virgilio on Unsplash Sardinia, a diamond in the Tyrrhenian Sea
But the Sardinian people are quieter and less rambunctious than their continental cousins, deeply invested in their own land. Away from the tourist hotspots, you'll find rest, relaxation, and unique culture. Ollolai is no exception.
4. Caprarica di Lecce, Puglia
Caprarica di Lecce is a small town of 2,600 on the southeastern heel of the Italian boot. Located amid fertile farmlands (olive oil and sheep farming are a big deal here), the town is close to the sea and characteristically Mediterranean.
Not only can you buy a house for €1 here; the municipality will give you a helping hand as well. They'll give new residents tax relief for up to 10 years. Not a bad deal if you're free to relocate!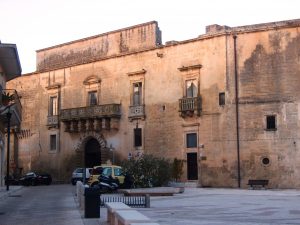 Freddyballo/Wikimedia The main square of Caprarica di Lecce
5. Zungoli, Campania
Zungoli may be the best deal on this list. This quaint town of just over 1,000 people has won numerous awards for its historical sites and hospitality. And now they'll let you buy a house for €1! You'll be charmed by the mountainous backdrop, old fortress, terraced stone houses, and historic churches. And all this conveniently close to Naples and Amalfi.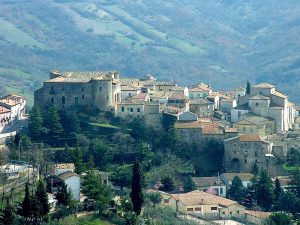 Wikimedia Commons Historic Zungoli -- your next home?
6. Gangi, Sicily
Located on the slopes of Monte Marone, with Mount Etna in the distance, Gangi is one of Sicily's most beautiful towns. Although its population is over 6,000 (high for this list), many of the old houses in the city have been left empty in recent years. That's why they started selling off these properties for €1 in 2014.
Key sights in the city include the 14th-century castle on the peak of Monte Marone, and the equally historical San Nicolò di Bari church.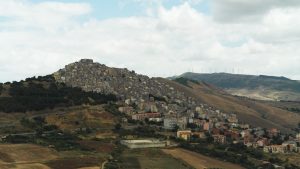 Trolvag/Wikimedia Gangi, Sicily
7. Cammarata, Sicily
Cammarata is another pretty small town on Sicily, located in a wooded region of the island. With the population dwindling and the number of abandoned houses climbing, the mayor recently decided to start selling off derelicts for €1. Although the town is ancient and beautiful, many families have abandoned their ancestral dwellings in recent decades. Apparently, the temptation to seek work elsewhere has proved too great.
"I can't stand to see this gorgeous, old historical center empty and turn into a ruin," the mayor recently told CNN. "It hurts me."
Cammarata sits on a hilltop, with clear air and plentiful markets full of local produce. Plus it's only a 90-minute drive from Sicily's capital city, Palermo.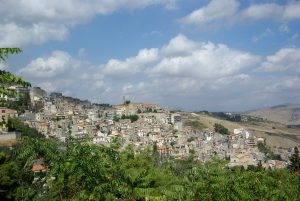 Berthold Werner/Wikimedia Cammarata, Sicily
8. Borgomezzavalle, Piedmont
Sicily is relaxing and rejuvenating. But if an Alpine retreat is more your style, consider the community of Borgomezzavalle in northwestern Italy.
Since the population is just 320, the municipality has started to auction off abandoned cottages for €1. That's not all, however. The mayor is offering €1,000. But wait, there's more! If you start a new business in Borgomezzavalle, you could qualify for a €2,000 grant.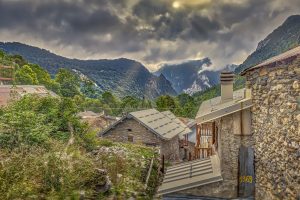 Image by Italy's Piedmont region offers incredible views of the Alps
9. Lecce nei Marsi, Abruzzo
How would you like to buy a €1 house surrounded by stunning natural beauty? Meet Lecce nei Marsi, a small town in the Abruzzo National Park that is looking to attract new residents with low-priced housing. Located east of Rome, in the middle of Italy, Lecce nei Marsi has suffered depopulation for over a century. However, things have been especially dire since an earthquake hit the area in 2009.
The nearby national park includes the Apennine Mountains, alpine lakes, and beechwood forests. It's an ideal escape for lovers of the great outdoors -- who also don't mind being fairly close to Rome!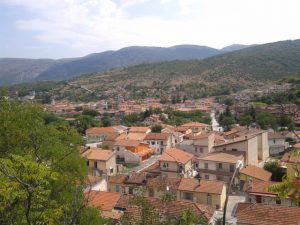 Marica Massaro/Wikimedia Lecce nei Marsi
So there you have it! You can absolutely buy your own house in Italy for €1. Some of them may come with conditions or caveats. Some of them may be fixer-uppers. But if you have the time and energy to renovate, you won't find a better bargain anywhere.  
---
KEEP ON READING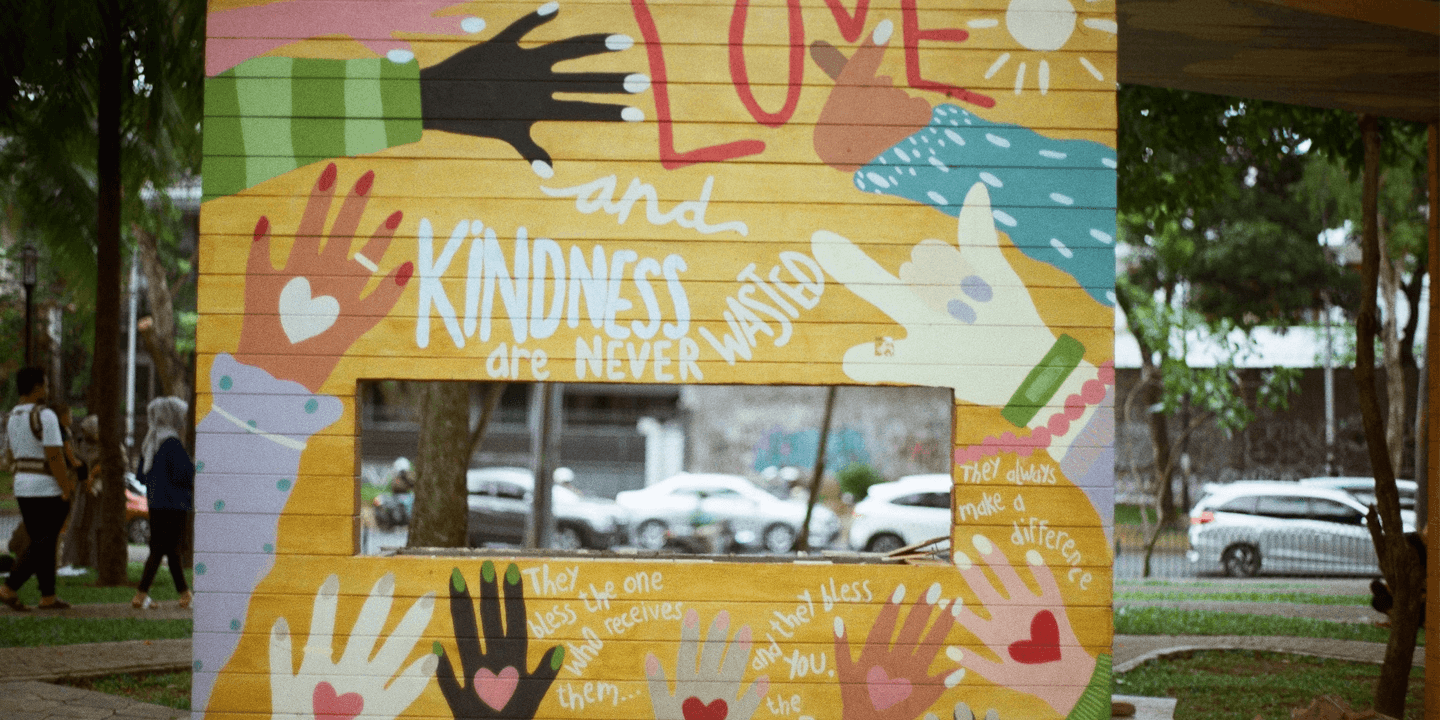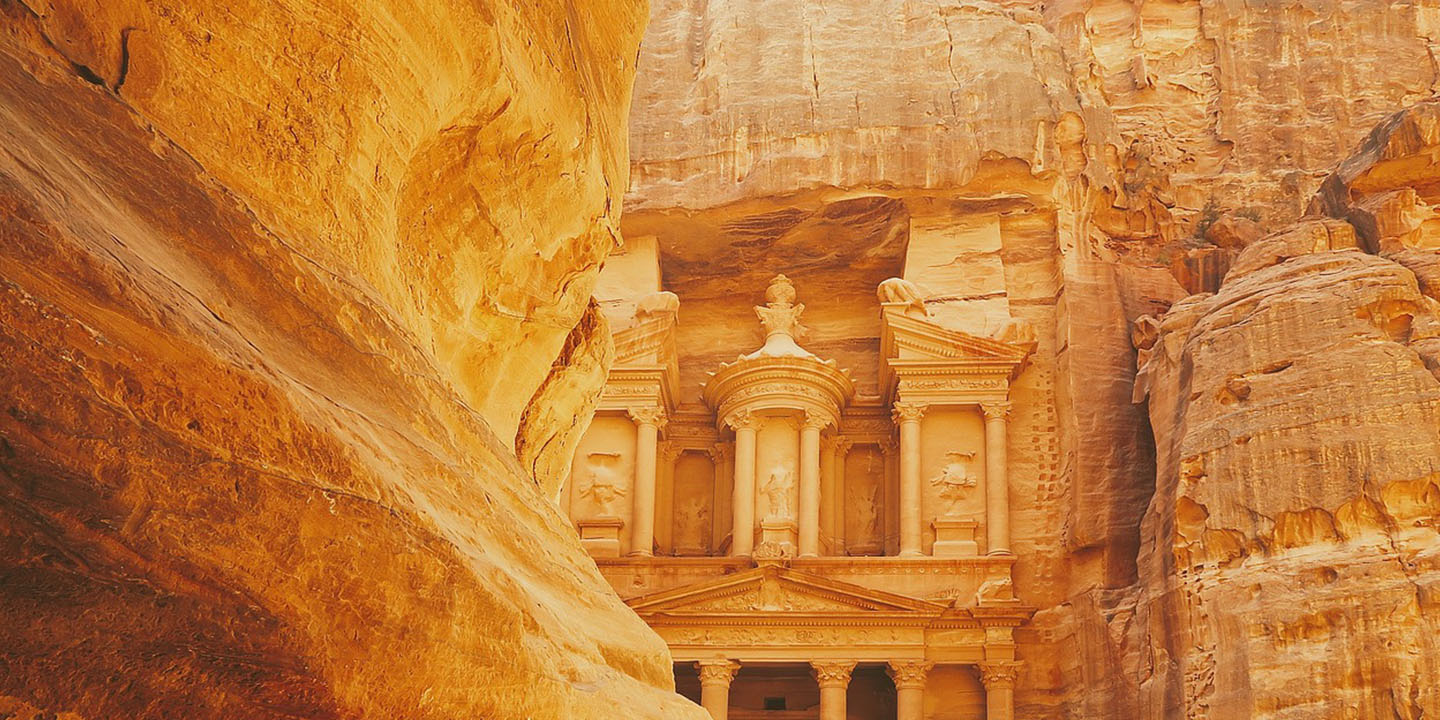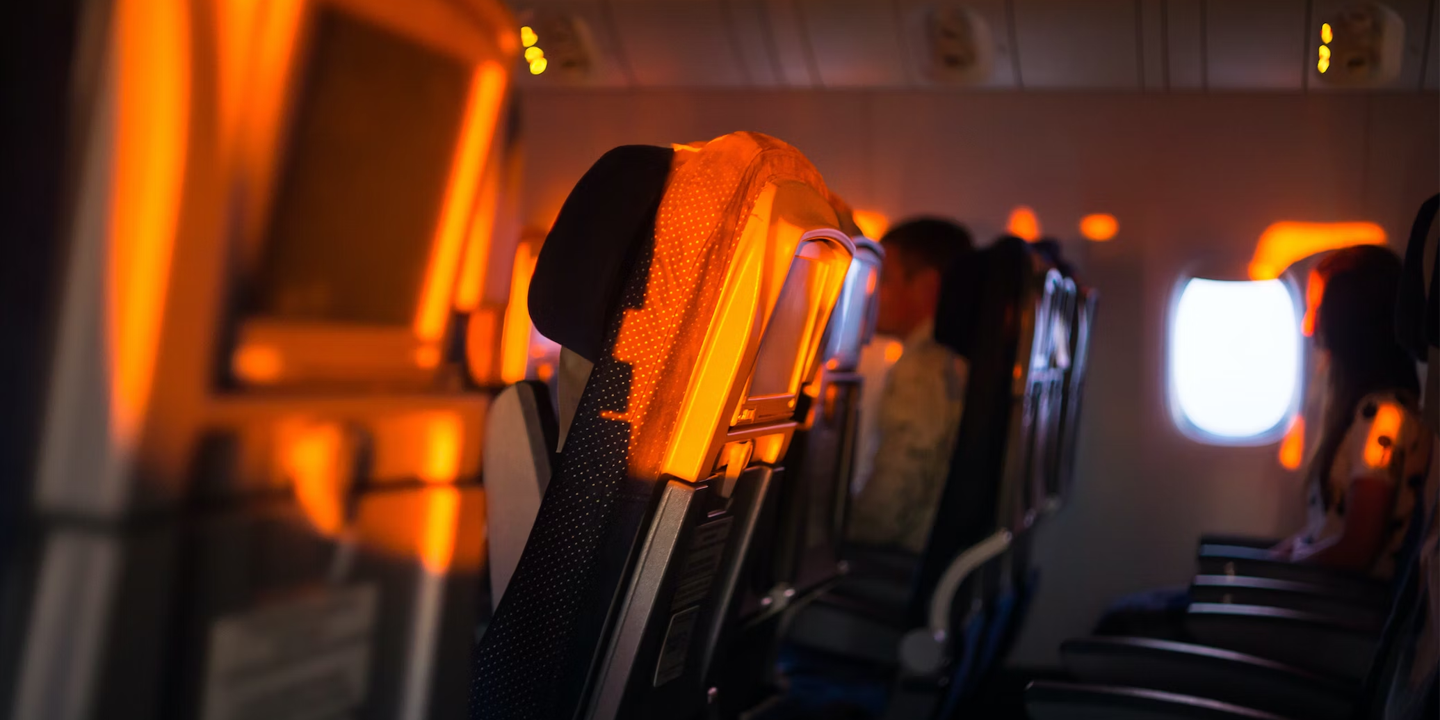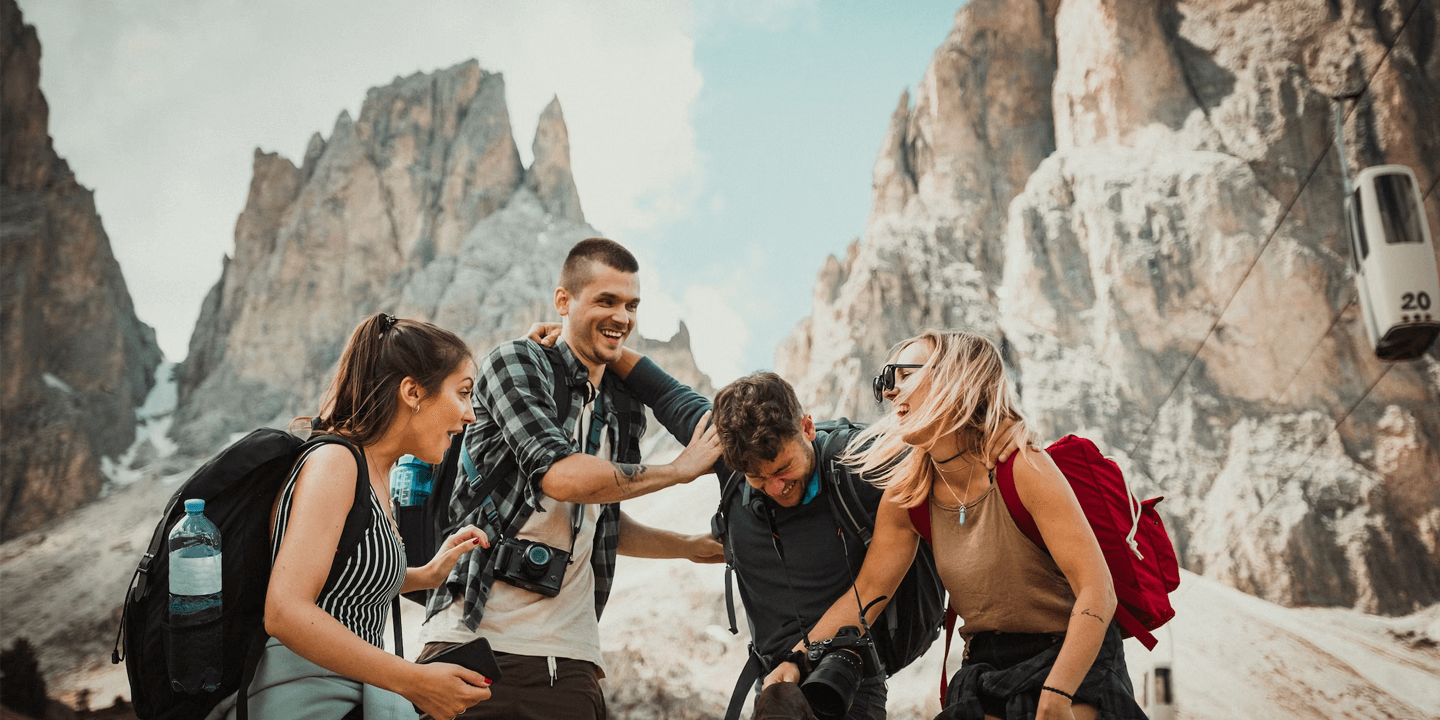 ---