Known as the happiest place on earth, Disney World has welcomed millions of guests since its opening in 1971. It's a place filled with magic, wonder and also a few little-known facts. Disney visitors and employees took to Reddit to share some of Disney World's best-kept secrets. From where to beat the crowds to how to snag early breakfast reservations, here are a few inside tips.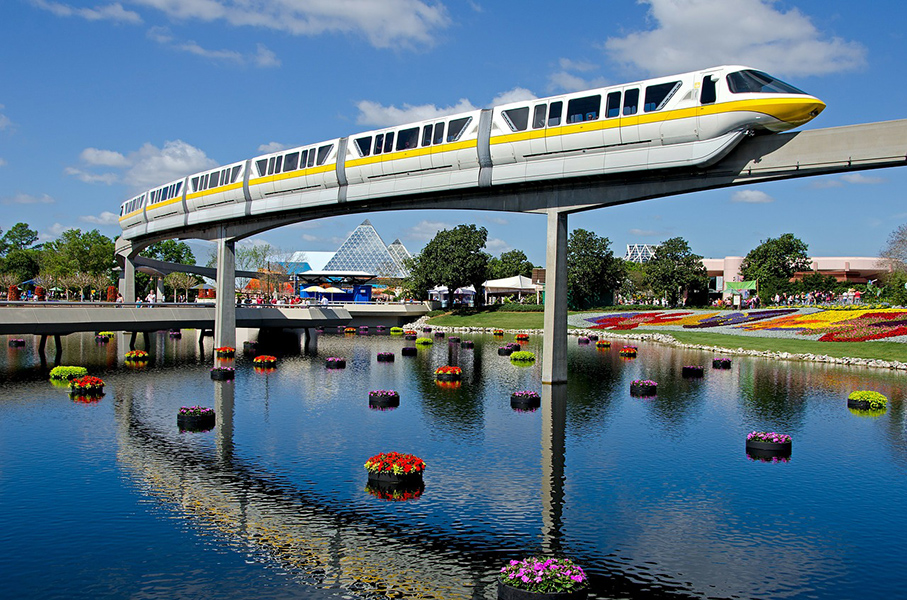 ---
35. Secrets Of The Disney World Property
There is a podcast called "Stuff They Don't Want You To Know" that goes deep into the secrets of how the Disney World property was bought and how they blamed the Ford Motor Company for buying up all the land so they could get it for cheap. Lots of shell companies used to purchase real estate are now the names of the stores on Main Street.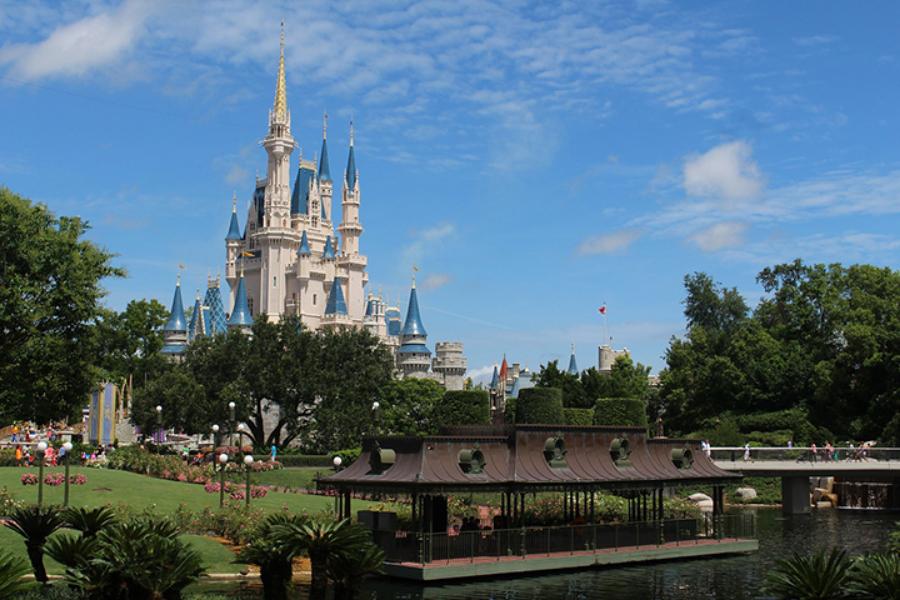 34. Through The Swampland To Mickey's House We Go
Disney World is actually on a "second floor." When you enter the park, you must walk up. This is because on the ground level or "first floor" is where they put their "underground tunnels" to transport workers secretly throughout the park. They couldn't actually build underground tunnels since Disney World is on swampland, so instead, they built up.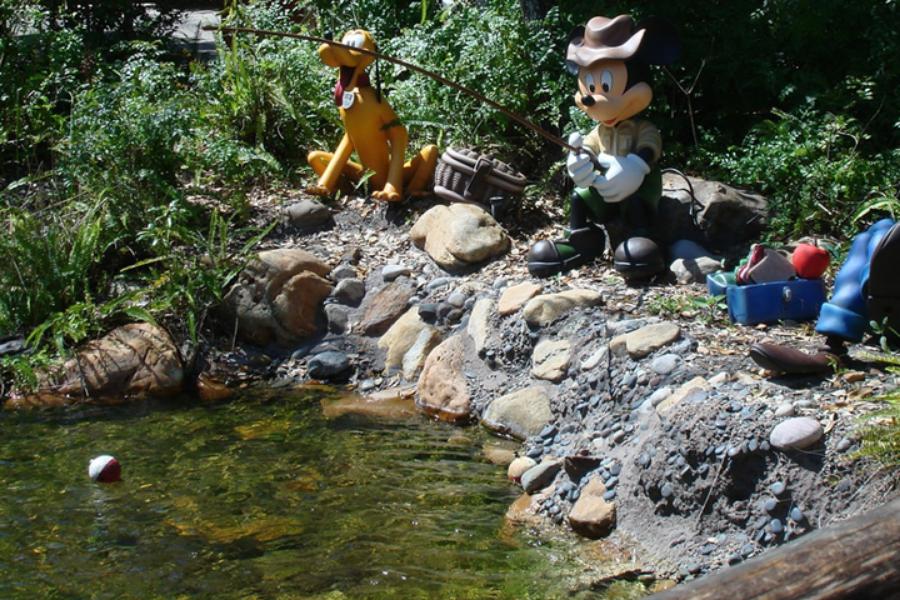 33. I'm Friends With Mickey
If you meet someone who says they work for Disney and you ask them if they dress up as a character and they say, "No, but I'm friends with Mickey."
They are Mickey.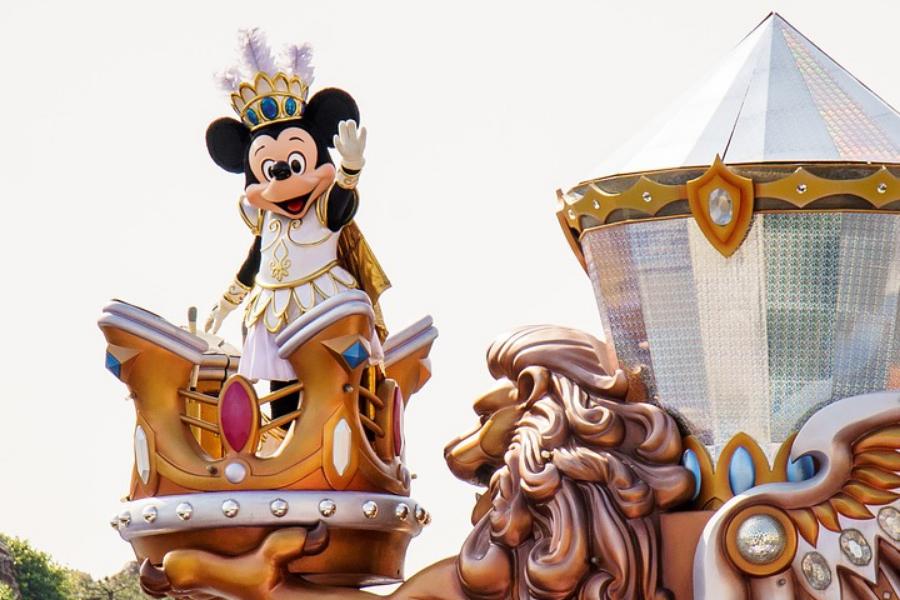 32. Size Matters
I went to college in San Diego, the job boards used to advertise for summer jobs at Disneyland. The jobs for characters all stated "Must be 4'8" to 5'2" or 6'5" to 7'0". It always cracked me up that they had no character positions in the average height range.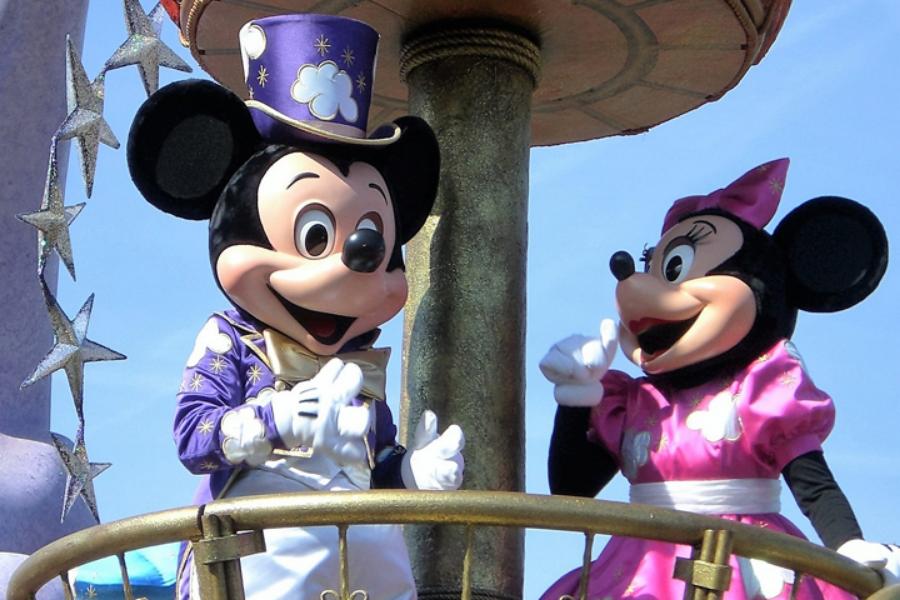 31. When You're Walt Disney, You Have A Fire Pole
Walt's apartment in Disneyland used to have a fire pole in it that Walt would use to leave the apartment, but one day an adventurous guest climbed up it while Walt was talking with some friends. They removed the fire pole shortly after.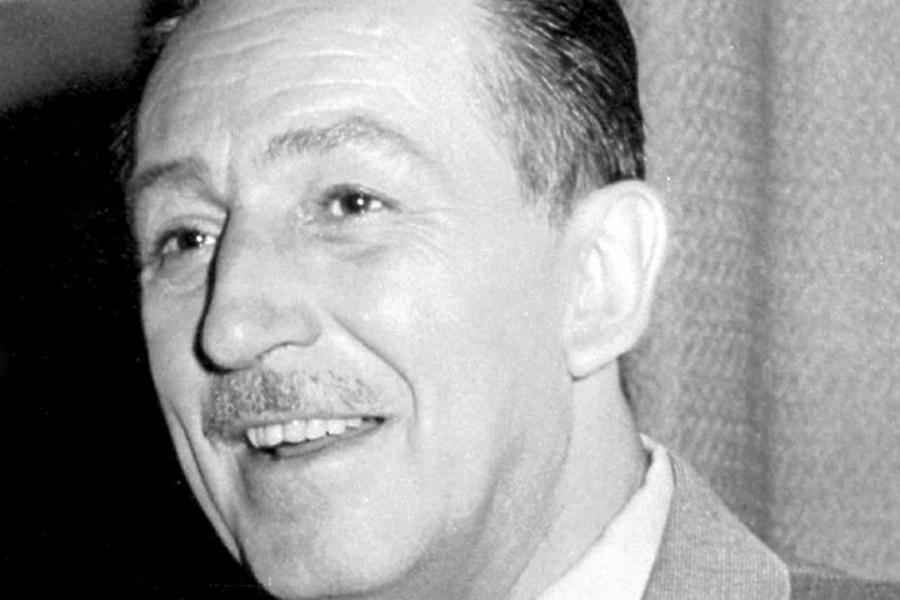 30. If You Need A Break From The Crowds…
If you're tired of the crowds or the heat, either go to the Hall Of Presidents between showtimes and chill in the shop part or to the Stave Church Gallery in EPCOT Norway. It's rarely got people in it. There is also an outlet where you can charge your devices.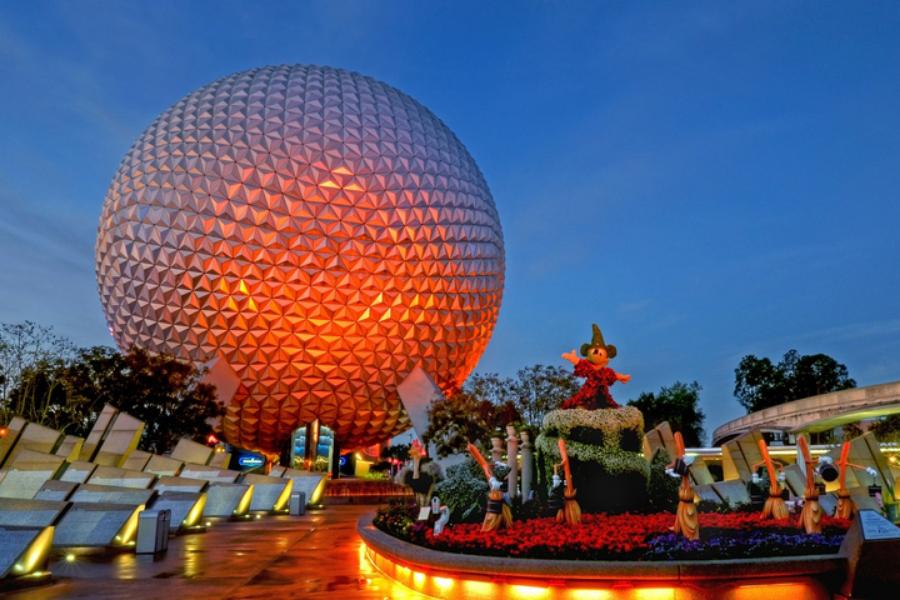 29. Who Let The Cats Out?
I knew someone who worked at Disney World in Orlando and said they release cats at night after the parks close to control the rodent population. They collect the cats at the end of the night and keep them in the underground series of offices and pathways they use to make navigating the parks easier.
I wonder whose nightmare job it is to herd the cats back to their lair.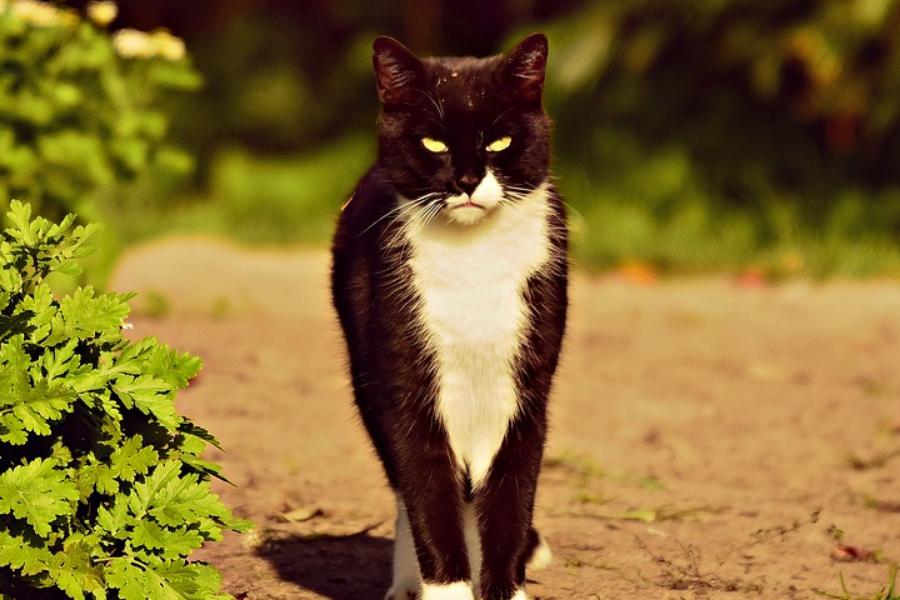 28. Clean Bathrooms Are Serious Business
Not much a secret, but a testament to their attention to detail: My parents once ran into a "confrontation" in the bathroom. Two janitors were being chewed out by a guy in a suit. The Suit takes a glove and wipes the sink to show the very minimal amount of grime and is chastising them pretty seriously, and then takes a towel to clean too.
Two weeks later, they see a magazine cover and realize that guy in the bathroom was the exec who ran Disneyland. A guy making millions was paying attention to the jobs of janitors.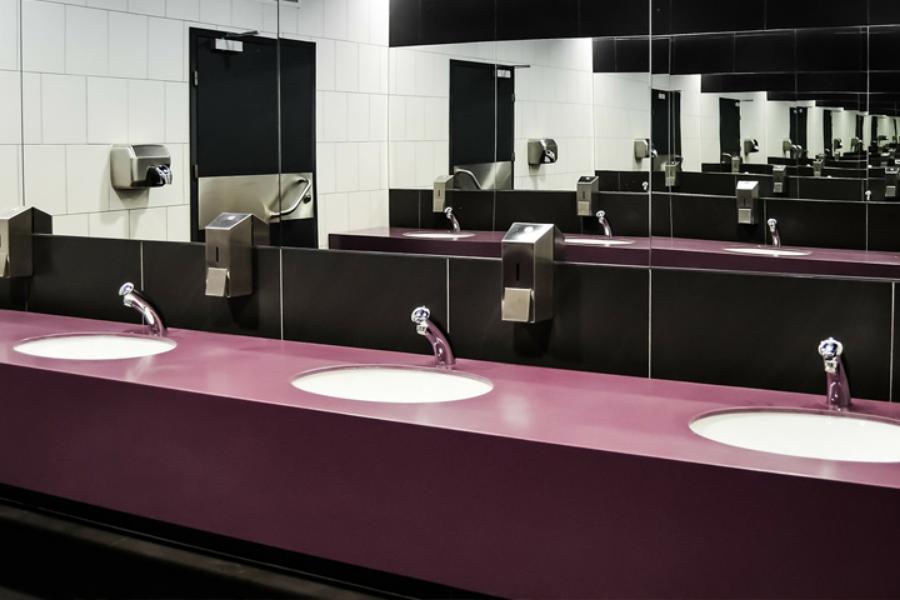 27. Not Waiting In Line Is Indeed Magical
If a cast member asks you if you want to "have a Magical Mickey Day", they are asking if you'd like to skip the entire line. I've been to Disney World probably ten times. This only happened the one time I took my daughter who uses a wheelchair. It truly WAS a magical day. Best Walt Disney World trip I ever had (besides my first, when I was eight).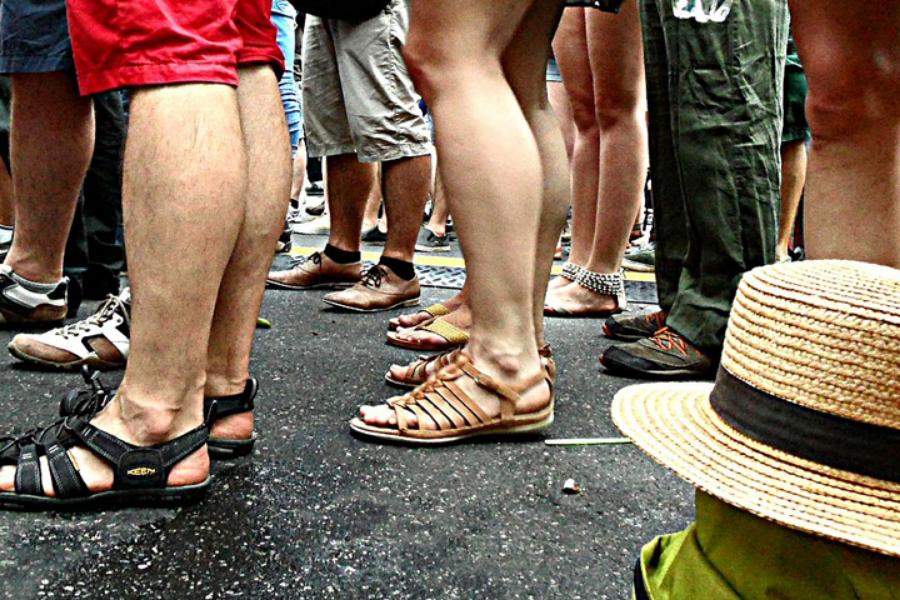 26. The Beatles Broke Up At Disney World
The Beatles officially broke up at Disney World. John Lennon signed the contract that legally dissolved the band while he was staying at the Polynesian Resort across from Cinderella's castle.
Also, Nixon's "I am not a crook" television address was filmed inside Disney's Contemporary Resort where he was staying as a guest.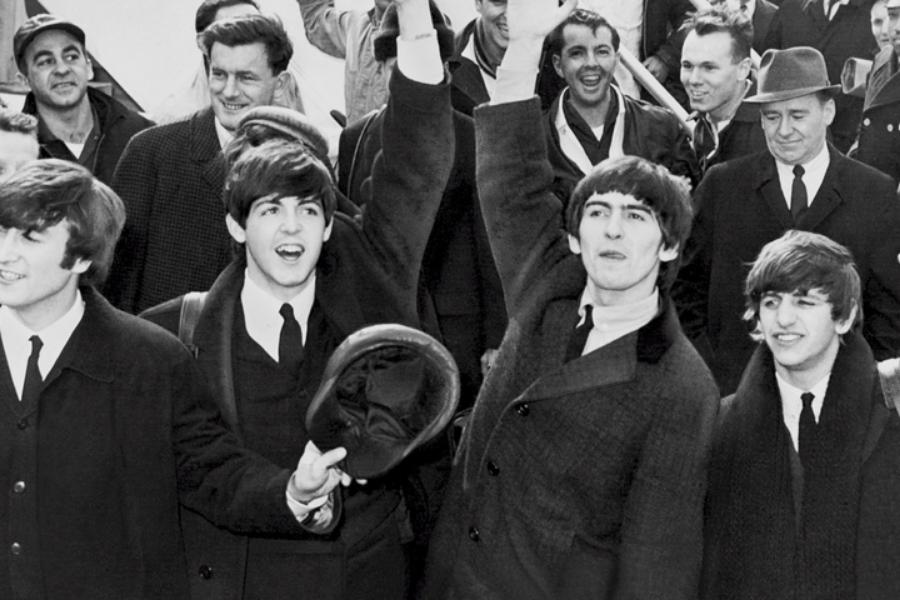 25. The Only Place There Isn't Music
Every "land" in the parks has its own unique soundtrack, and when you transition between lands the music is a cross between what you hear in both lands so that's it seamlessly transitions. Except between Tomorrowland and Fantasyland, as there is no natural way for those soundtracks to blend. So outside of the Tomorrowland Speedway is the only place in any Disney park where there is no music.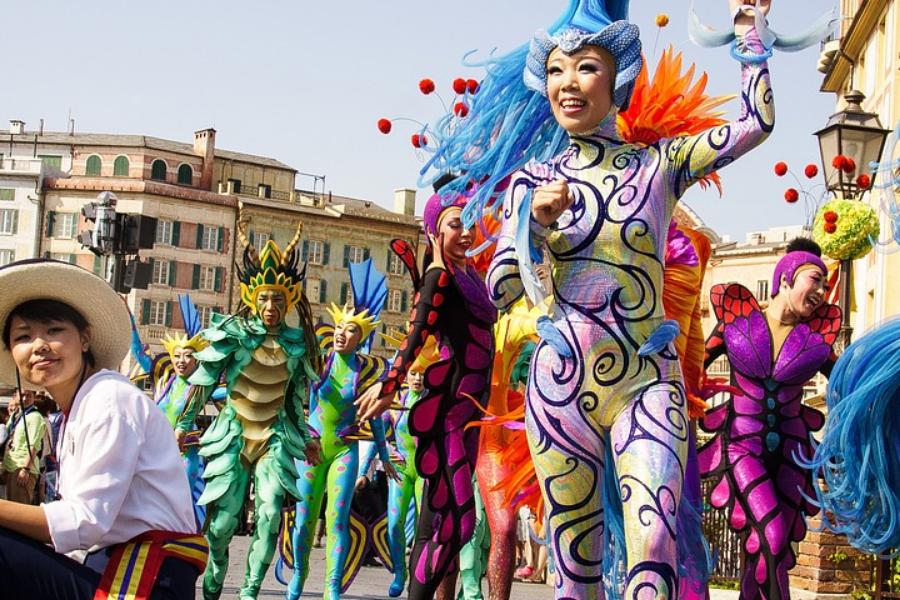 24. The Most Visited Theme Park In The World
Walt Disney World takes up more space than the city of San Francisco and is twice the size of Manhattan. Why is it so big? So businesses couldn't be close to the parks like they are at Disneyland.
The Magic Kingdom is the most visited theme park in the world.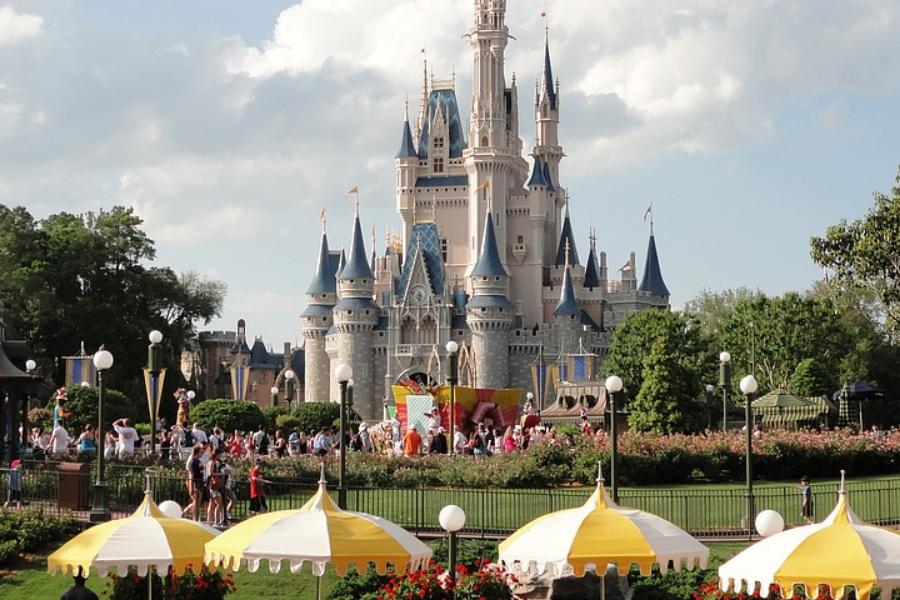 23. The Best-Kept Secret
Anyone reading this PLEASE visit the Moroccan pavilion. It's gorgeous, and the restaurant (I believe it's called Marrakech) is great as well with some amazing architecture and live performances. There's even a neat fountain room that feels secluded from the park with a few benches and again and gorgeous tile work. I say this because every time I visit the pavilion is one of the emptiest parts of the park. One trip we ate there twice and there were only a few other families dining.
Although the last few times I have been there have been more people, but not enough in my opinion. More people need to see it.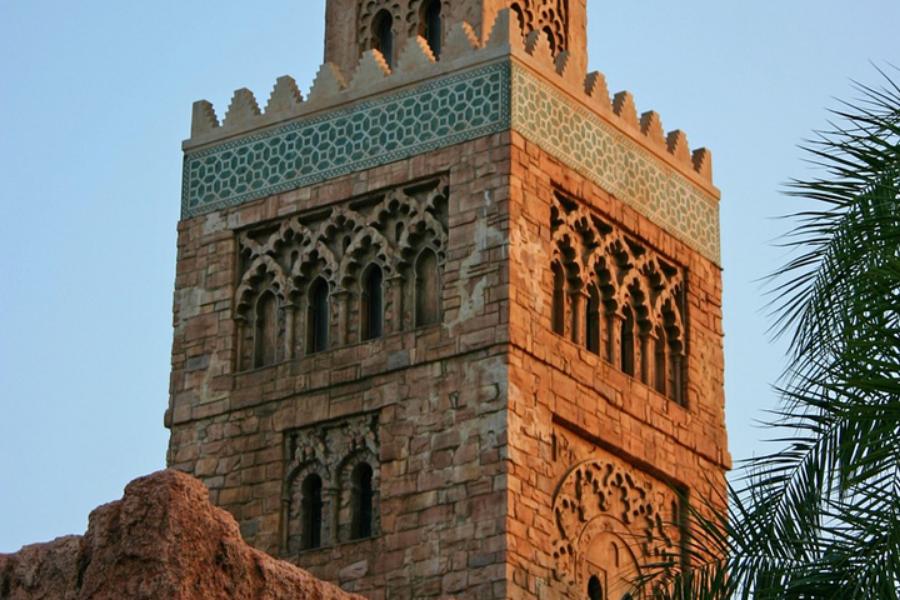 22. Cast Members Only
There's a cast-member-only recreation area called Mickey's Retreat. It has all sorts of recreational activities like basketball courts, baseball diamonds, etc. It also has water sports equipment like paddle boats! It's only for cast members and their immediate family though.
There are hidden cast-member-only stores inside the parks.
The underground tunnels actually smell and are incredibly hilly. It used to take me 20 minutes to walk from my location in the park to the employee shuttle via the underground tunnels.
A lot of things at Disney are designed to tell a story. Ever notice how you can't just drive to the Magic Kingdom and you have to take the monorail, a boat, or a bus and walk in? That's because the Imagineers want to transport you back in time to a town called Marceline where Walt grew up. Main Street is modeled after a typical small town Main Street, but with his hometown playing a role in a lot of details. From there, the Magic Kingdom is set up like a hub-spoke system to help manage traffic in the park. Most people naturally head towards the left and go clockwise. The spokes (the hub being the castle) lead to each land.
At Hollywood Studios, there are offices hidden in the parks as well. Imagineers work in these offices. They come out every day for the Dining with Imagineer guests.
Imagineers aren't just people who design rides, movies, games, or the like. Imagineers can also be librarians, historians, and even chefs!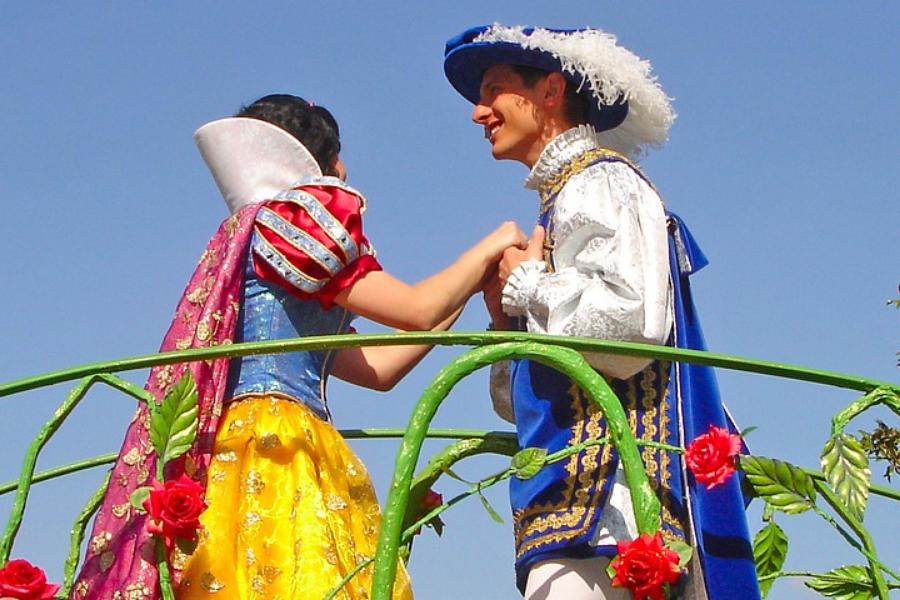 21. If Your Kid Breaks It, You Don't Have To Buy It
I had a friend who worked as a cashier at Disney and she told me a few fun facts:
No gum is sold in park shops.
Security personnel are often dressed normally to blend in, and they won't immediately apprehend shoplifters because they don't want to break the atmosphere. Instead, they follow shoplifters until they can confront them more discreetly.
If a child breaks a souvenir they've purchased, the staff has permission to give the child a free replacement.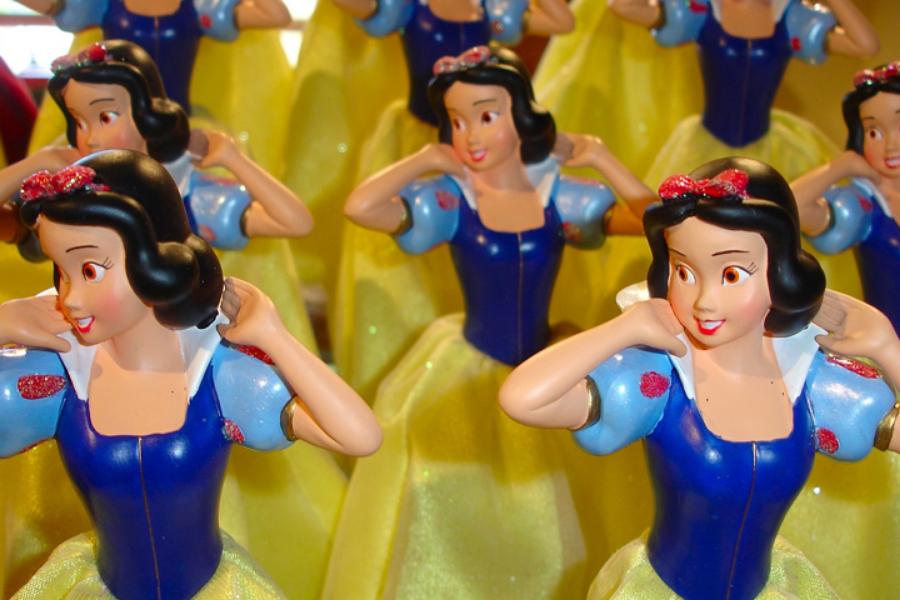 20. The Secret Parade Door
In high school, my marching band was part of a parade. They had us come around the back, and drive through this very dense forest area with a road. It led to a massive area with a building for changing and a few restrooms. The buildings were only at ground level so they didn't overtake the trees hiding them. When we were starting the parade, they led us out to a large gate that opened. When we looked back it was a false wall for the area. We saw it close because we were the last group in the parade. When we came back the next day to have fun and relax, I decided to go and look at the wall. There is no way you could tell it was a large door from that side.
The amount of effort put into all of the areas is phenomenal.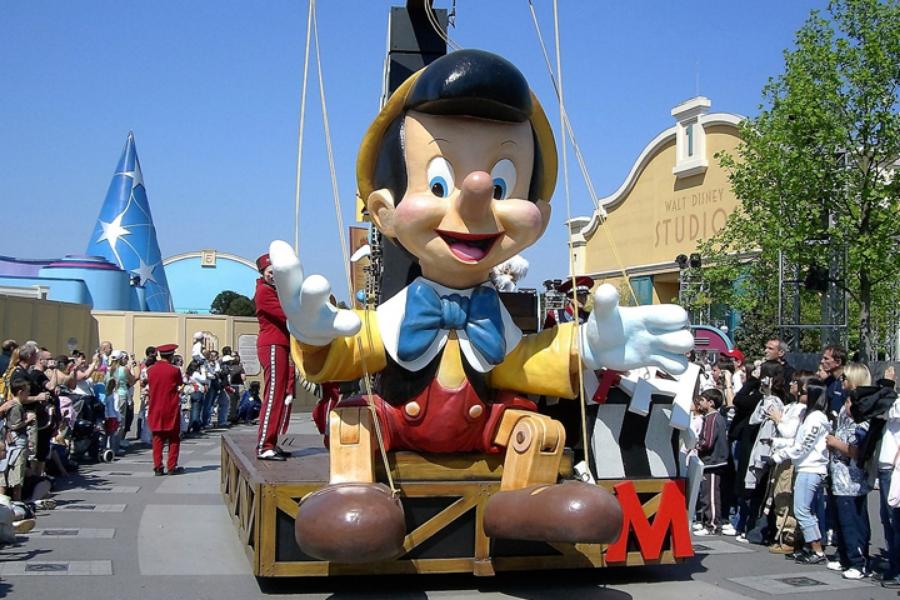 19. It Looks Way Bigger Than That
Despite looking monstrous from the train station end of Main Street, Cinderella Castle is only 183 feet tall (still pretty big). This is thanks to forced perspective, as the castle is on elevated platforming and the ground you walk on is not.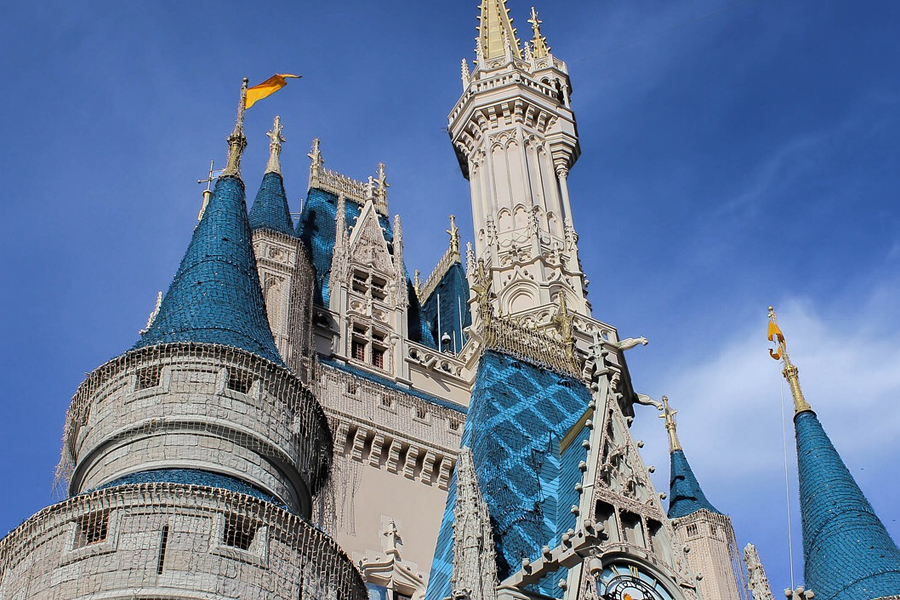 18. Tinker Bell Really Does Fly
Tinker Bell flying over the Magic Kingdom is one of the most iconic parts of the Wishes Nighttime Spectacular, but it doesn't happen with magic alone. Tink is given a hefty push from the window of Cinderella's Castle, but if she's not shoved hard enough, she won't have enough momentum and will need to hand-over-hand her way towards the end. Cast members who audition for this part are said to need major upper body strength—turns out, they really do have to fly!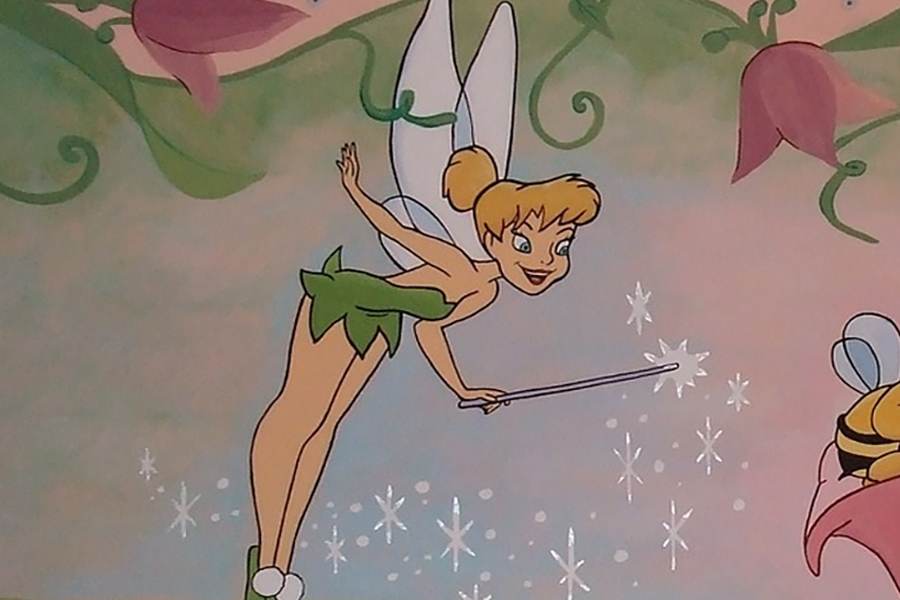 17. How To Score Big With Buzz Light Year
Here's how you max out your points on the Buzz Light Year shooting ride thing at the Magic Kingdom in Orlando: Once you pass the orange robot, turn around. There's a Target on the back of his fist. Shoot that 10 times. You're welcome.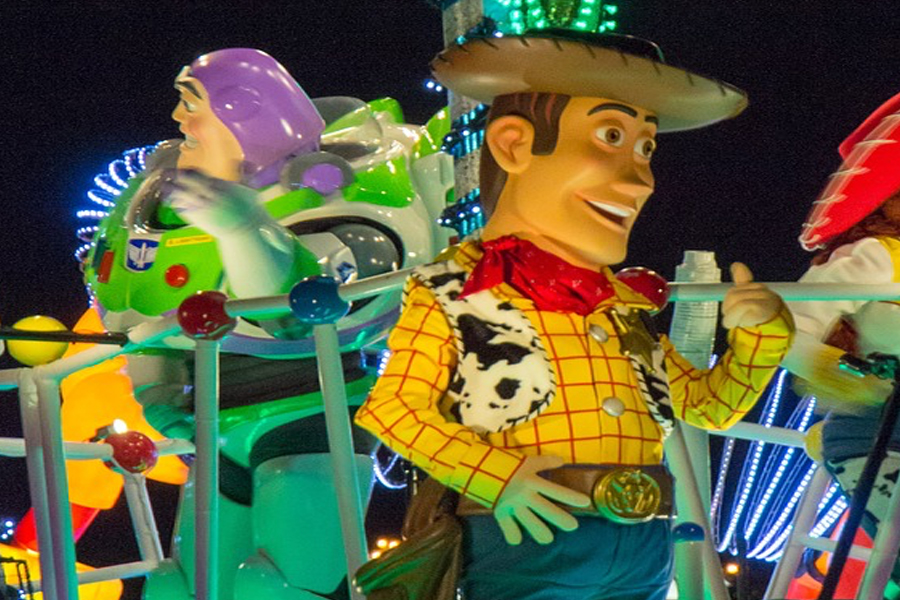 16. Where's Mickey?
Not really a secret, but finding the hidden Mickeys is always fun. Because they are just everywhere.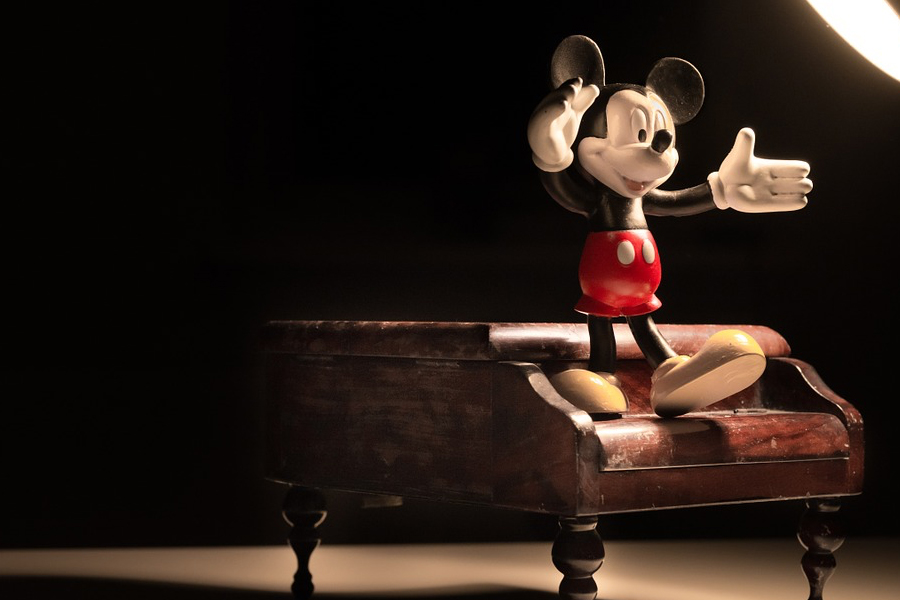 15. Disney Pulls Out All Of The Stops
I've been in the Cinderella castle hotel room. We didn't get a night as they don't have guests anymore outside of the very rare contest winner. It's a very cool room that features a sitting area with a TV behind a mirror on the wall, a single king-sized bed, and a very ornate bathroom with a really cool star scene on the ceiling.
My daughter was sick and Disney put together an amazing experience for us that included that visit. We were met by the fairy godmother because Cinderella was busy getting ready for the upcoming parade. While in the sitting room area we heard a troubled voice only to discover that Cinderella had forgotten her gloves and was desperate to find them in her room. My daughter found them in a chest next to the couch after she got over her amazement.
The fact that they told us Cinderella couldn't come to meet us just ramped up the magic of it all in the end. Disney does some truly unbelievable stuff for people.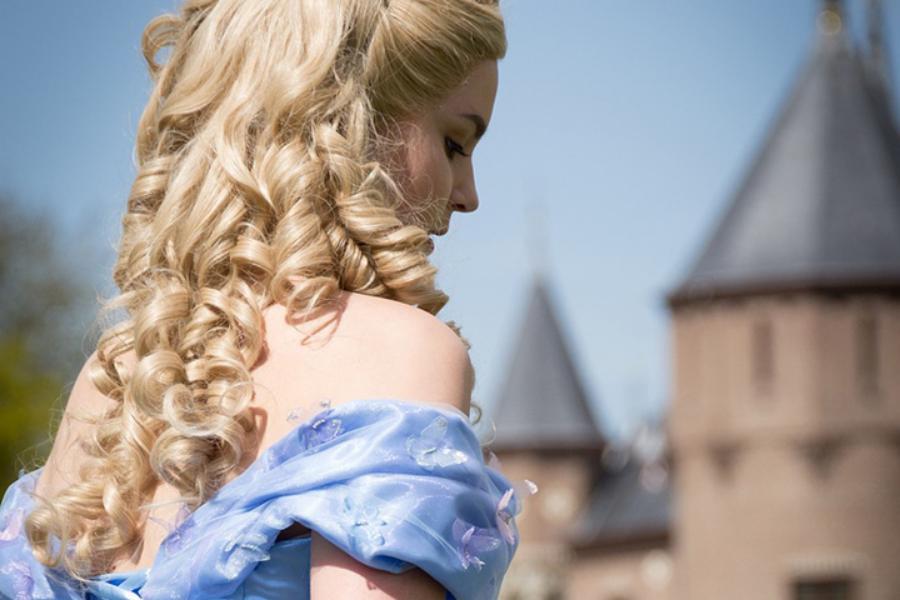 14. It's All An Illusion
The buildings on Main Street are carefully designed to look like they have three or four stories but that's a design trick. The first floor is normal scale; the second floor is something is slightly smaller in scale, and the third floor is an even smaller scale. For example, if you see a vase of flowers in a third or fourth story window on Main Street it is likely just on the floor, not a shelf.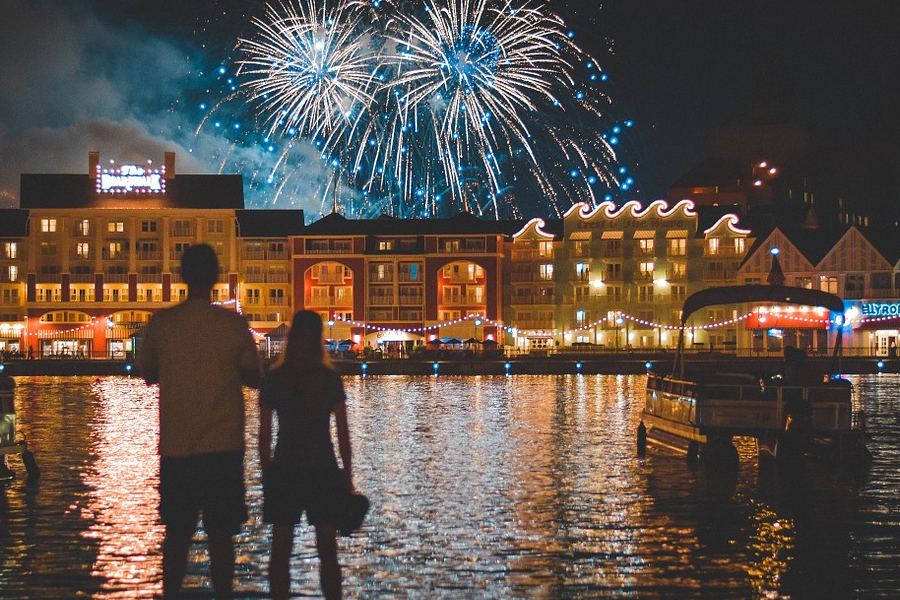 13. Not All Super Heroes Wear Capes
I was at Disney World with my mom and little brother (who's on the spectrum) a few years back. She leaves me with him on Main Street so she could go and find her wallet that she left somewhere halfway across the park. The second she leaves, he turns to me and starts talking about this ice cream parlor he saw, demanding an ice cream cone. I try to prompt him that we need to wait for her to get back (because I didn't keep track of his diet like she did). After he realizes I'm not budging on the decision, he goes into a full-blown meltdown. I take him aside and try to calm him down, frantic and praying mom will be back soon, as the last thing I want is us getting thrown out of the park since he was now drawing a lot of attention with his screaming. Then, seemingly out of nowhere, a cast member appears and asks why he's upset. I explain to her about his condition and what triggered him and she nonchalantly goes up to him and starts to calm him down like the most professional habilitation tech I've ever seen. Finally, he becomes manageable, yet still, she is there distracting him from all the lights and sounds stimulating him (the Electric Parade was going on). Mom gets back and the cast member explained what happened. My mom starts prompting my brother and doing therapy with him, until he's eventually calm again and playing games on her phone. She starts talking with the cast member and asks her where she learned to work with special needs children, to which she just hems and haws. After my little brother has calmed down enough, we thank the cast member again, and say our goodbyes. As we start walking, my mom turns to me and asks if I remember what her name was so she can recommend her to management. I turn around to find her, thinking I'll see her heading back to wherever she was stationed only to find a dead end. That's when I realized she didn't have any shop costume or anything indicative of her park duties. That's when I realized she didn't have a station and it clicked.
Not only did the park have your ordinary accommodations in place for guests like my brother, they apparently had trained therapists/hab techs to help deal with these situations. They could have simply thrown us out of the park because my little brother was being loud and disruptive. Instead, someone somewhere had seen the episode play out and called for someone to come handle it.
It may seem small to everyone else, but honestly, this is the most beautiful, memorable thing I have about Disney: that instead of ushering in security to escort us out to "preserve the magic", they sent a specially trained cast member to miraculously appear and help when things got out of hand. That's what I call magic.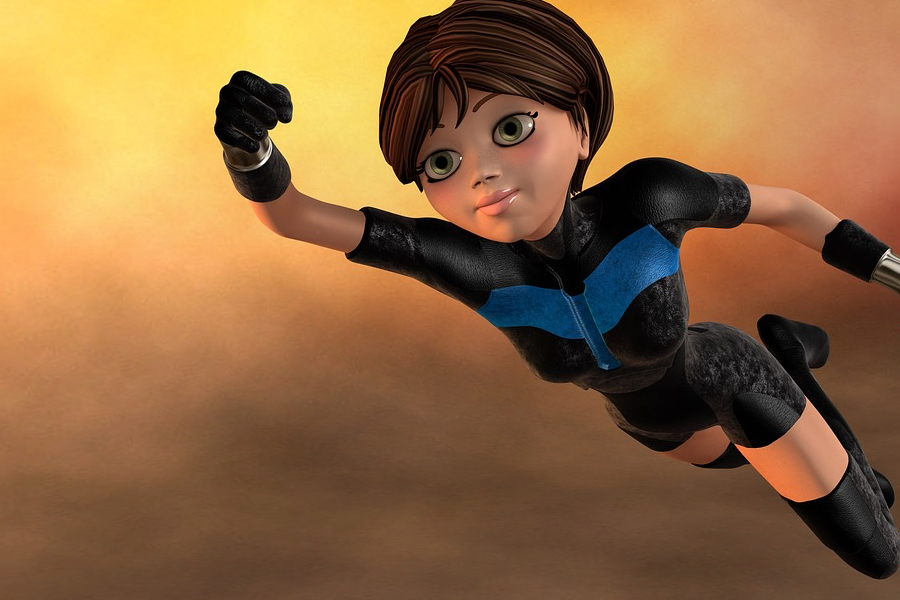 12. Rise And Shine For An Early Breakfast
I don't know if it still applies because I think they changed the morning rules but you can get breakfast reservations way before the parks open. They let you in and only the paths to the restaurants are open…but the photographers are out! It's a great way to see a quiet Magic Kingdom and get low crowd photos. It was awesome!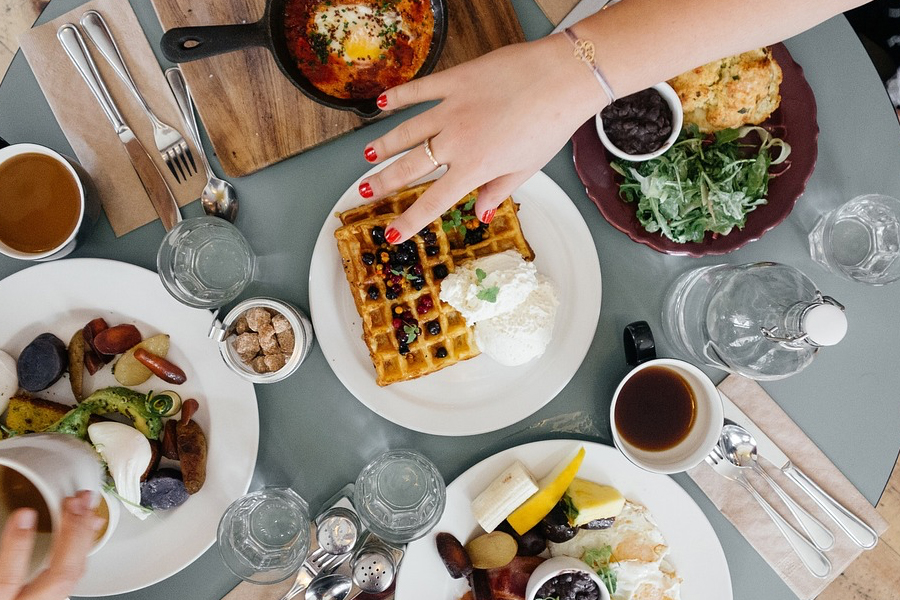 11. Have Your Cake And Extra Presents Too
We took my daughter to Disneyland for her birthday this year. We dined at Ariel's grotto and had ordered a cake. They were unable to find it after bringing out the wrong cake. She was visibly upset, but we assured her it would be okay.
To make her happy, they gave her any dessert she wanted, got the cake to us later in the day, and asked her favorite princess. The manager went to one of the nearby stores and got her a rather expensive collectible toy for that princess.
The rest of the day she had a smile on her face and kept telling anyone who would listen that "Disneyland got [her] a birthday present!"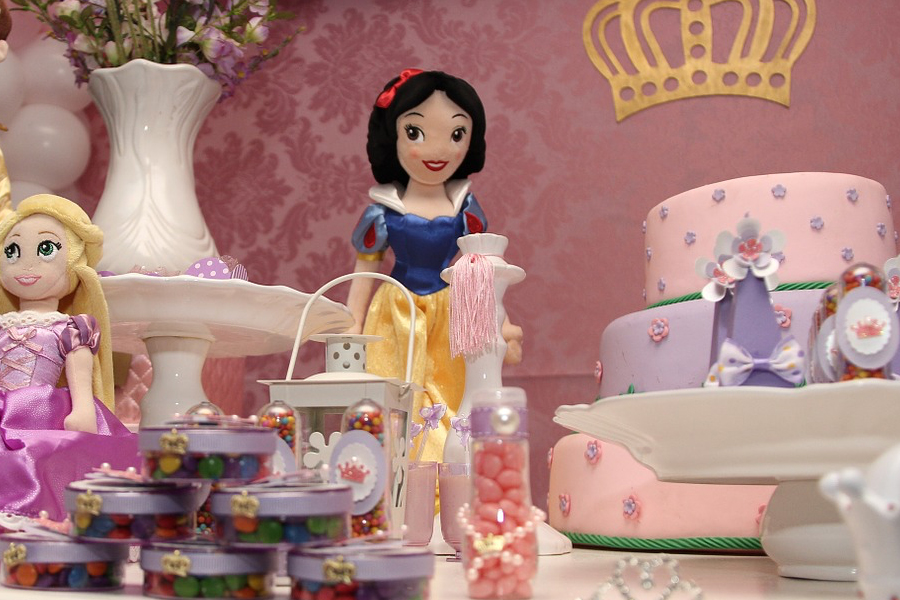 10. New Clothes, No Problem
If a kid is sick all over themselves they will give you clean clothes or at least they did to my nephew when he was ill a few times (he had a medical issue and it caused him to puke randomly). They just ushered him aside and asked what size he was and came back with some clothes for him.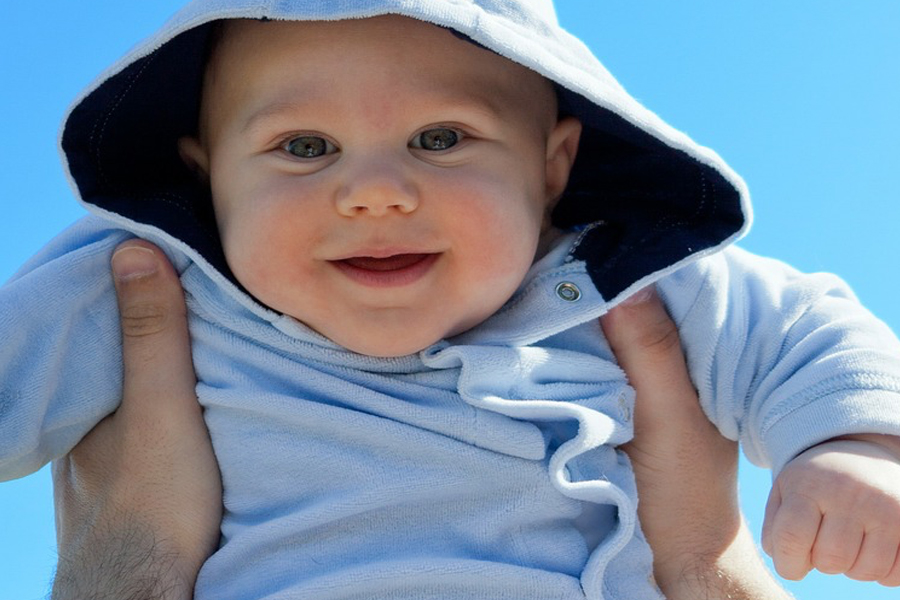 9. Disney Actually Enforces A No Frowns Policy
Disney takes their No Frowns policy seriously. Which means fewer children crying for everyone!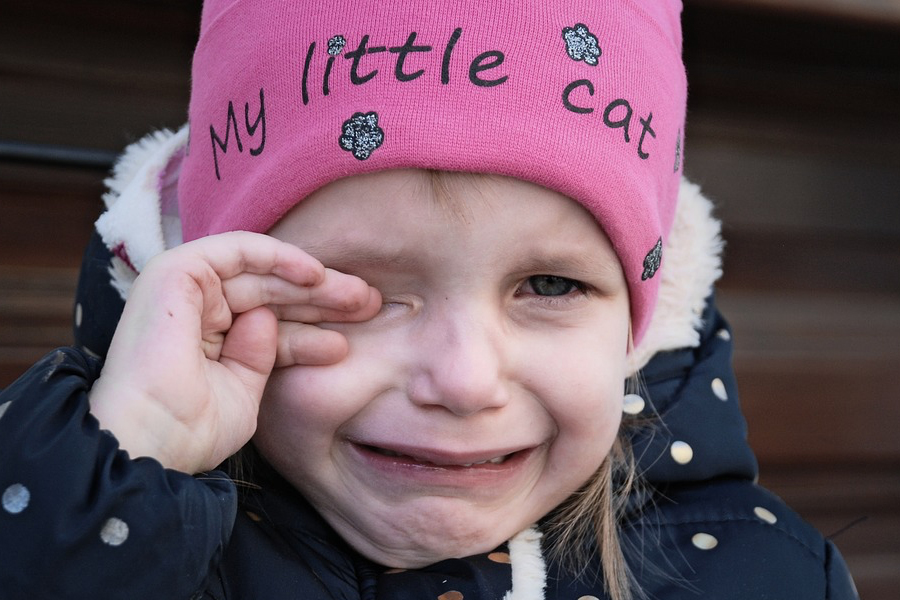 8. Shoes Required
My flip-flop broke in the park. I was on a high school trip and didn't want to spend money on a new pair so I was walking around barefoot (gross, I know). An employee saw me and gave me a voucher for a free pair of shoes; it was good at any store in the park.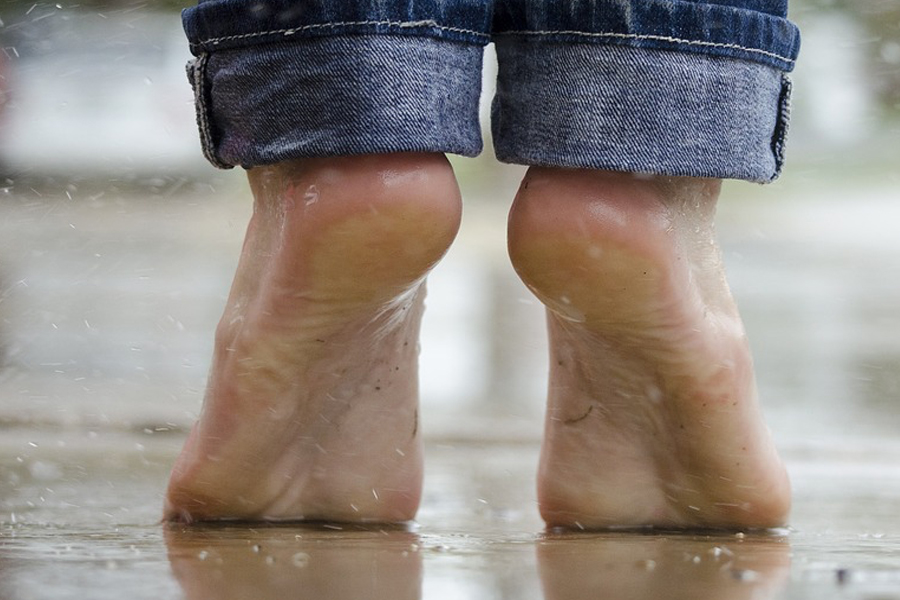 7. When Ursula Freaks You Out
When I was little, I got super scared at the Little Mermaid play (Ursula freaked me out). My parents brought me outside and within seconds Disney employees converged and we got led to another door, I got to go to a taping of Bear In the Big Blue House which at six, I found SO COOL. It's a great policy.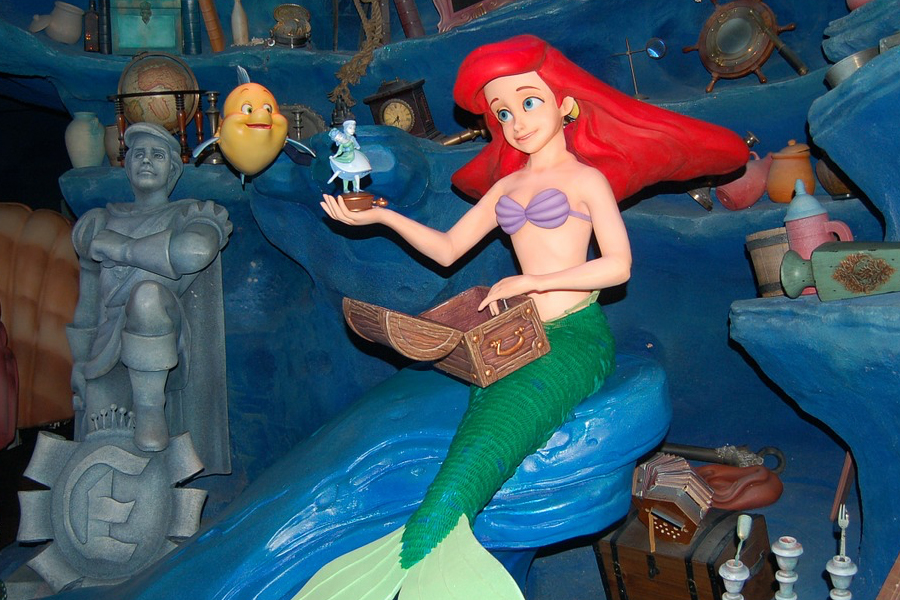 6. Just When You Thought Avatar Couldn't Get Cooler
All of the woven art, signs, ceilings, etc. in Pandora: The World of Avatar are made from an invasive species of vine that was polluting waterways in tropical parts of the world. Keeping with Animal Kingdoms theme of conservation, the vines were removed and dyed for the decorations, in the process cleaning the waterways and helping remove the invasive species.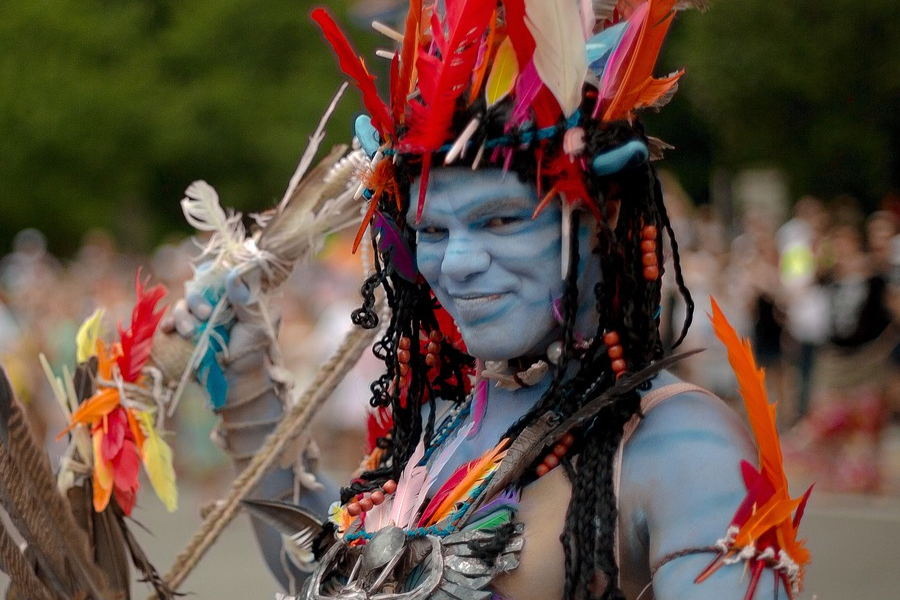 5. Say Hi To Your Cousin
My husband's cousin is an Imagineer and does the ambient music for the park. His face is one of the pictures in the Haunted Mansion of the husbands who passed away. We always say hi when we go by.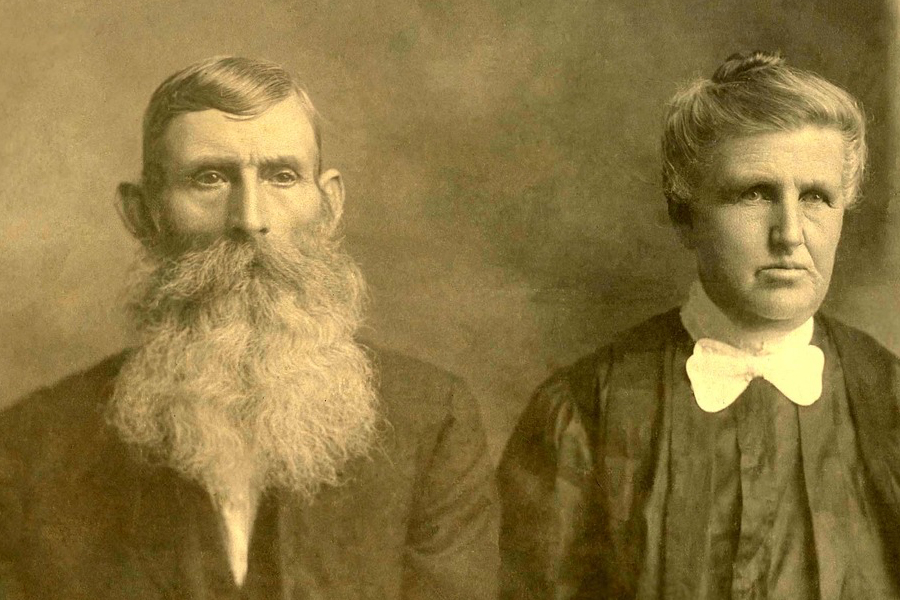 4. Don't Pay For Water
Ice water is always free. People always bring their own water bottles and fill them up at the fountains, but all you have to do is ask.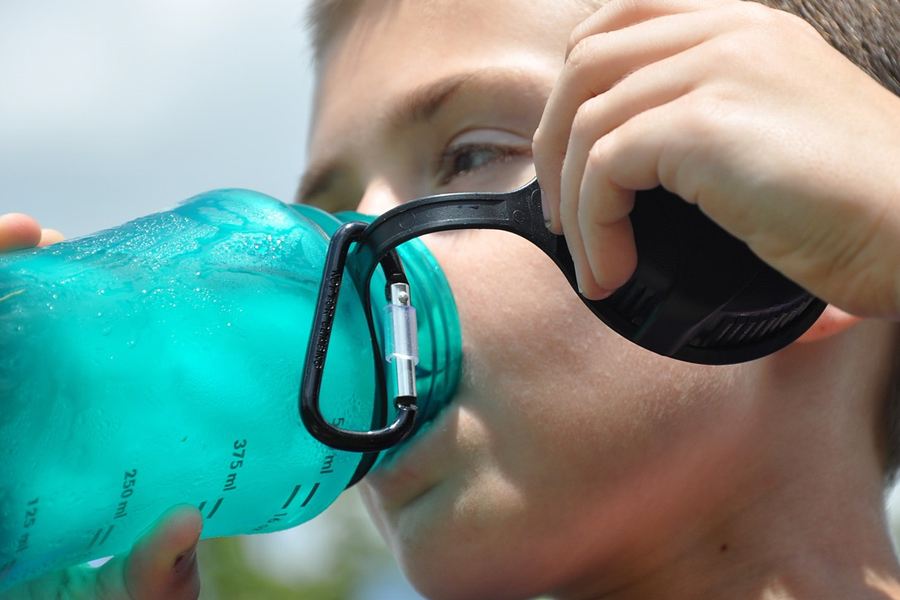 3. In Case Of An Animal Escape
Why do the restrooms at Animal Kingdom have doors on them when the other parks don't you ask?
Well if an animal escapes, guests will be instructed to go to the nearest restroom and close and lock the door once full.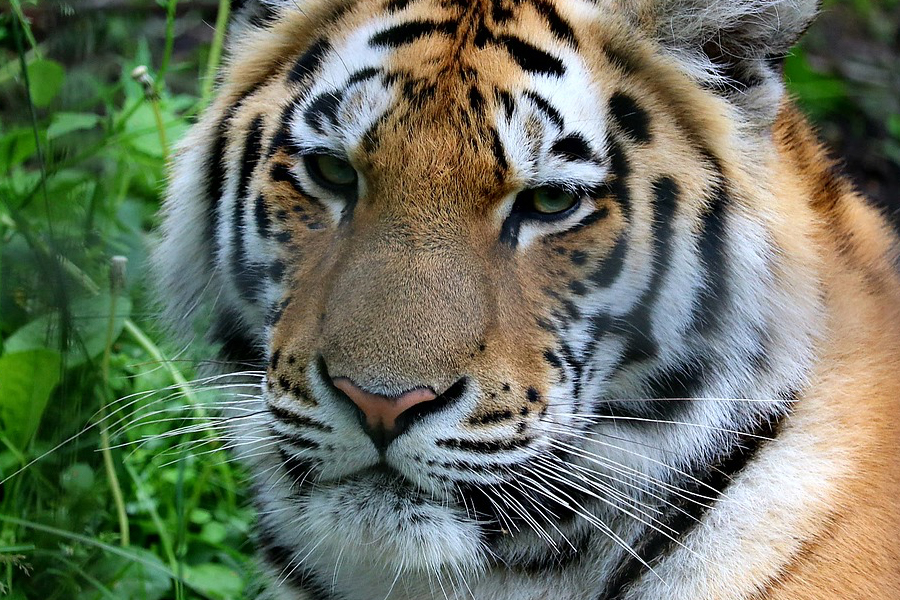 2. No Kid Loses A Balloon On Their Watch
If your kid drops their ice cream or loses their balloon, you can ask a cast member for a replacement.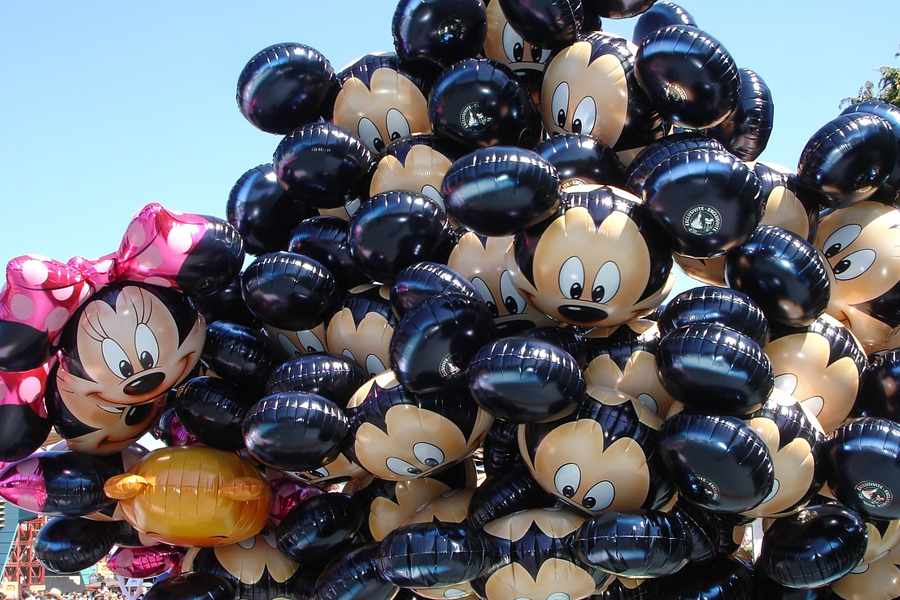 1. Free Pins For All
If you're a first-time visitor, as you enter the Magic Kingdom, head to the town hall. You can get a free special pin that identifies you as such. ALSO, if you've been quite a few times, they have free pins that designate you as an Honorary Citizen.