The World's Most Dangerous Airports
The World's Most Dangerous Airports
Leonardo Da Vinci said it best: "For once you have tasted flight you will walk the earth with your eyes turned skywards, for there you have been and there you will long to return."  With modern aviation moving millions of people all over the globe on a scale never before seen, it's clear Leonardo knew what he was talking about. But as we all know, the issue with flying isn't the flying itself, it's the landing. So, on your trips around the globe, maybe avoid these airports, if at all possible. These are the 25 most dangerous airports in the world. Buckle up.

Aviationcv
---
25. Princess Juliana International Airport, Saint Martin
The main airport for the Caribbean island of Saint Martin, Princess Juliana International Airport is famous for its main runway being literally feet from a public beach. On July 13th, 2017, this nearness lead to the death of a 57-year-old New Zealand woman who was holding on to the fence when a departing Boeing 737 blasted her with it's jet engine. The woman hit her head against the curb and died.

Wikimedia
24. Congonhas Airport, Brazil
Congonhas Airport is one of four commercial airports in São Paulo, Brazil. Named after the neighborhood it is located in, Congonhas Airport is infamous for being located in an extremely populated part of the city as well as for having regular problems with slippery runways. On July 17, 2007, Congonhas Airport became home to the deadliest aviation accident in Brazilian history when a plane carrying 187 passengers and crew overran the runway and crashed into a warehouse killing everyone on board and 12 people on the ground.

Wikimedia
23. Gibraltar International Airport, Gibraltar
The only civilian airport to serve Gibraltar, Gibraltar International Airport is uniquely dangerous due a major road that literally crosses through the main runway. While there has not yet been an instance of a car/plane collision at the airport, there was an incident where the police drove into the middle of the runway to prevent a plane from taking off, so theoretically, it is possible. 

Wikimedia
22. Gustaf III Airport, St. Barts
Located in the village of St. Jean on the Caribbean island of Saint Barthélemy, Gustaf III Airport is considered to be the third most dangerous airport in the world. Like Princess Juliana International Airport in Saint Martin, the airstrip ends right on the beach and planes taking off fly directly overhead of beach-goers. Due to the fact that the airstrip is also on a hill, landing is difficult because pilots must land at a steeper angle than usual.

Wikimedia
21. Paro Airport, Bhutan
Sandwiched between two Himalayan mountains, Paro Airport is the sole international airport of the Kingdom of Bhutan. With surrounding peaks as high as 5,500 meters, it is considered one of the world's most challenging airports to land at and only eight pilots are certified to land there. In addition to the stiff mountain winds, pilots have to dodge dozens of houses that are scattered across the mountainside, sometimes coming within a few feet of clipping the roof with their landing gear. Passengers frequently describe landing at Paro as "terrifying".

Wikimedia
20. Juancho E. Yrausquin Airport, Saba
With one of the shortest commercial runways in the world at only 400 meters long, Juancho E. Yrausquin Airport earns its spot on our list because both ends of the extremely short runway ends in  an immediate drop off on both sides. Pilots have to be on their "A" game before attempting a takeoff or landing here, as any miscalculation could be disastrous. The runway is so short, in fact, that jet aircrafts are banned from using the runway because of fear that they will over or under shoot the strip and hit the ocean.

Wikimedia
19. Madeira International Airport, Madeira
The main runway at Madeira International Airport used to be only 1,600 meters long. (Typical international runways are around 8,000 meters long.) After an accident in 1977 where a Boeing 727 ran off the end of the runway and exploded, killing 131 people, (the deadliest airline accident in Portugal at the time) the runway was lengthened. However, as the runway is on the side of a cliff, they just built a massive bridge to cover the gap. So now, planes land on a bridge over the ocean every time they land at Madeira International, and, on windy and rainy days, they are still at risk of going over the side of the bridge.

Wikimedia
18. Courchevel Airport, France
High in the French Alps, Courchevel Airport exists to serve the popular Courchevel ski resort. With it's elevation at over 6500 feet above sea-level, an absurdly complicated approach and an extremely short uphill runway of only 537 meters, Courchevel Airport has been ranked as the world's 7th most dangerous airport. This is partly because of the surrounding mountains which do not allow a go-around procedure for landings, meaning you get one shot at landing, or crash into a mountain. Additionally, the runway has no instrument approach procedure or lighting aids, so landing when there is fog and low clouds is almost impossible.

Wikimedia
17. Ice Runway, Antarctica
Servicing the McMurdo Station in Antarctica, the Ice Runway is literally made of ice. Because of this, the runway is only usable in the coldest months of the year. Constructed at the start of each season, the ice runway is only viable for a few months until it starts to sink into the ice. Once they sink more than 10 inches, the runway is determined to no longer be safe. In 1960, a plane crashed on the ice runway and, while the pilot and co-pilot were badly injured, there were no fatalities. The crashed aircraft was not recovered and was simply allowed to sink into the ocean.

Wikimedia
16. Svalbard Airport, Norway
Serving the Svalbard archipelago in Norway, Svalbard Airport was home to the worst plane accident in Norwegian history. On August 29th, 1996 a Russian aircraft collided with the top of a nearby mountain killing all 141 people aboard the plane. Additionally, as the airport is built on permafrost, if the land thaws, the airport will be rendered useless.

Wikimedia
15. Don Mueang International Airport, Thailand
Serving the city of Bangkok, Don Mueang International Airport is famous for it's 18-hole golf course between its two main runways. When planes come in to land, a red light warns golfers to avoid the runways. Additionally, Don Mueang International Airport was home to Thailand's worst ever plane crash on May 26, 1991. (After takeoff, the thrust reverser of the engine on a Boeing 767 deployed, causing the plane to break up and crash killing all 223 people on board.) 

Wikimedia
14. Toncontin International Airport, Honduras
With a 45 degree turn required to dodge the mountains surrounding Toncontin International Airport, planes such as Boeing 757s have to compensate for high winds and zig-zag over the rough terrain to land safely. Taking off is just as dramatic with a steep rate of climb required to clear the nearby peaks.

Wikimedia
13. Qamdo Bamda Airport, Tibet
One of the highest airports in the world, Qamdo Bamda Airport in Tibet sits at 14,219 ft above sea level. Due to the reduction in engine and lift performance that aircrafts are subject to at high altitudes, aircrafts have difficulty taking off and landing there. Additionally, due to the high altitude, weather and geologic problems in the area, the airport has to undergo extensive repairs every seven years or so.

Curiosity Aroused
12. Narsarsuaq Airport, Greenland
Requiring one of the most difficult approaches in the world, landing at Narsarsuaq Airport is no small feat. With severe turbulence and wind shear from the surrounding  fjords, an extremely short runway and extremely strong winds, it can put pilots and passengers into some dangerous situations. Just make sure when flying into Greenland this airport isn't on your ticket.

Wikimedia
11. Wellington International Airport, New Zealand
If you have ever wanted to ride a commercial plane off an aircraft carrier, Wellington International Airport is about the closest you can get. Pilots have to deal with a short runway, high winds and a death defying drop into the ocean at the end of the runway.

Flickr
10. Damascus International Airport, Syria
While the airport itself is actually one of the safest on this list, the danger here is that there's a bit of a war going on in Syria. Planes leaving and arriving at Damascus International have to potentially dodge surface-to-air missiles, as well as deal with Russian, Turkish and American fighter aircrafts which are constantly buzzing overhead.  

Wikimedia
9. Chicago O'Hare International Airport, United States
With over 75 major incidents between 2006-and 2010, Chicago O'Hare International Airport has recently completed a $6 billion plan to modernize the airport to make travel safer. However, it's history still earns it a spot on our list. 

Wikimedia
8. Cleveland Hopkins International Airport, United States
The biggest issue with Cleveland Hopkins International Airport is the people working there. From employees asleep on the job to people stealing from passengers while on the clock, Cleveland Hopkins International may not kill you, but you won't enjoy your stay. And with 45 incidents between 2006 and 2010, it ranks second most dangerous airport in the States.

Wikimedia
7. Kansai International Airport, Japan
Built on an artificial island in the middle of Osaka Bay, Kansai International Airport is one of the most heavily-used airports in Japan. Unfortunately, it's location in the middle of the bay means it is at high risk for earthquakes and tsunamis, all of which are fairly common in Japan. Additionally, with the rising sea levels, it's only a matter of time before the main runways are located underwater. 

Wikimedia
6. Old Mariscal Sucre International Airport, Ecuador
Luckily now defunct, Old Mariscal Sucre International Airport was surrounded by mountains, active volcanoes, and constantly shrouded in fog. After the surrounding area was deemed too dangerous, and the plethora of incidents that had occurred in the years throughout its operation, the airport ceased operating in 2013.

History In Orbit
5. Los Angeles International Airport, United States
From near-collisions to shootings and attempted bombings, LAX is as dramatic as the city it services. In recent news, LAX has had issues with drone pilots buzzing the planes as they come in to land.

Wikimedia
4. Kai Tak Airport, Hong Kong
Though it closed in 1998, Kai Tak Airport in Hong Kong was infamous for its surroundings. To the north of it's only runway were skyscrapers and mountains and the runway itself jutted out into Victoria harbour. 

Wikimedia
3. Gisborne Airport, New Zealand
One of the only airports in the world to have a railway passing right through it, Gisborne Airport isn't particularly dangerous, except when the train is rolling across the main runway.

Wikimedia
2. Marine Corps Air Station Funtenma, Japan
Called "the most dangerous air station in the world" by the Navy and Marine Corps, MCAS Futenma is consistently operation in all kinds of weather flying F/A-18 Hornets and V-22 Osprey over 16 schools, hospitals, and city offices in the immediate area, plus 3,000 people living in what should be the "clear zone" around the base.    

Wikimedia
1. Tenzing-Hillary Airport, Nepal
Rated as the most dangerous airport in the world for over 20 years, Tenzing–Hillary Airport is still a popular airport due to its adjacency to Mount Everest Base Camp. Rain is common over the airfield as well as high winds, cloud cover, and changing visibility. Additionally, due to its location, the airport is surrounded by mountains, and the end of the main runway has a 2,000 foot drop off. To top it all off, the airport has no radar system, forcing officials to rely on an outdated voice communications system to track movements in the air.

Wikimedia
---
KEEP ON READING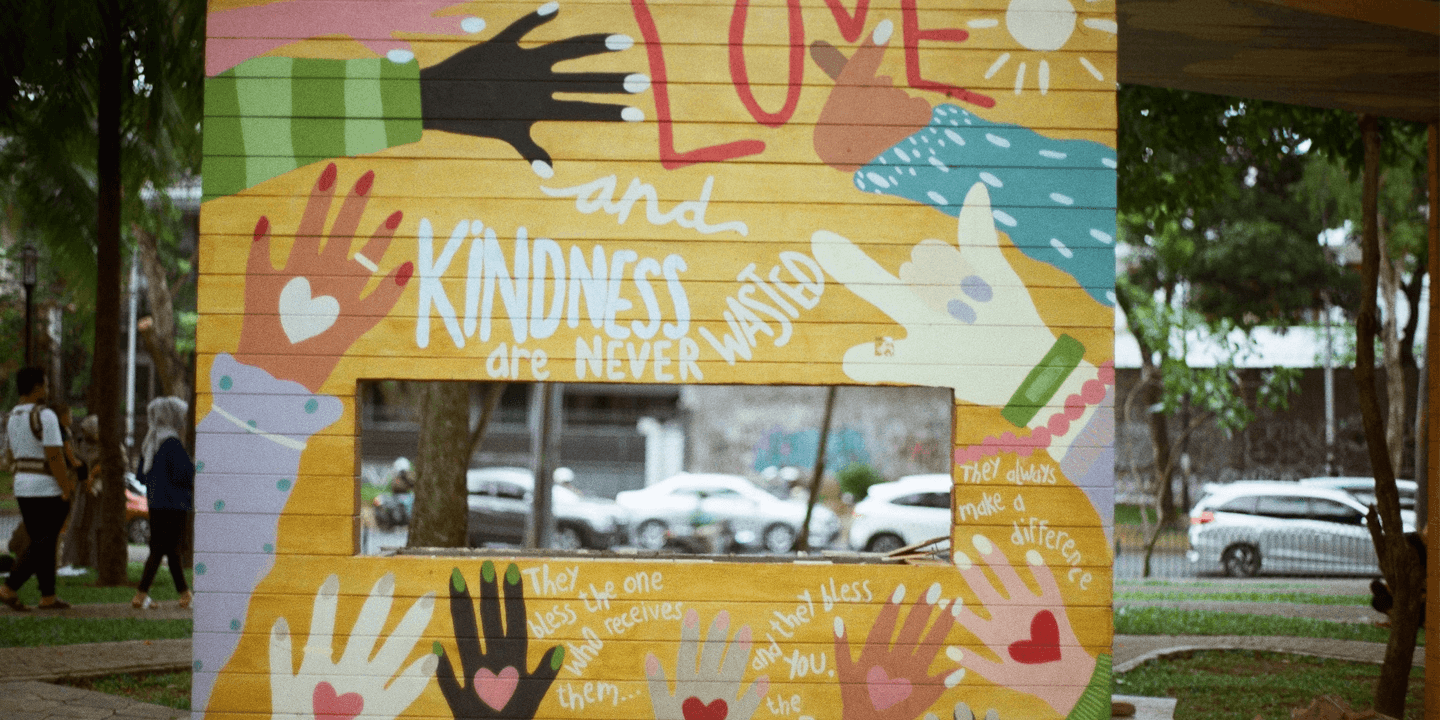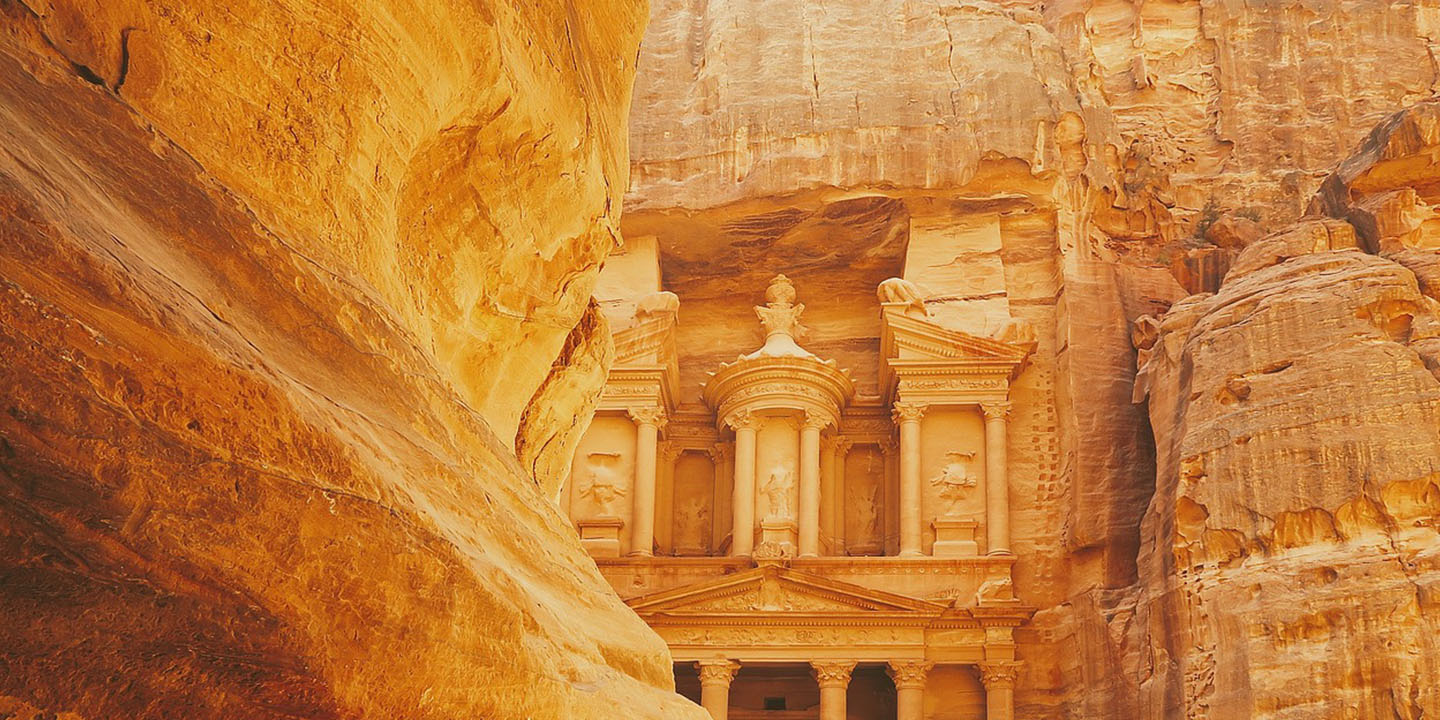 ---