Travel Enthusiasts Share The Best City They Ever Visited
Travel Enthusiasts Share The Best City They Ever Visited
With so many amazing places in the world to visit, how does a person choose where to go? Between gorgeous, sprawling beaches, breathtaking, bustling cities, crisp mountain air, and the charming architecture of many a small town, there is endless beauty in the world. If you're not going somewhere to visit someone you know, recommendations from travelers are often more helpful than any guide book. Here are some suggestions from real travelers straight from their  experiences traveling what they consider to be the best cities in the world.

Pixabay
---
35. Where Everyone Is So Happy To Be Alive
Amalfi in Italy. It's this tiny beachside town built on the side of these huge cliffs. It's got the best food, the best beach, and the most interesting people I've ever met. We just spent every evening in the town square. All the restaurants turn their tables and chairs to face the streets so everyone can sit and watch people go by while they eat. There was this beautiful brass band that played in the square seemingly just for the love of it. It's like everyone is just so happy to be alive.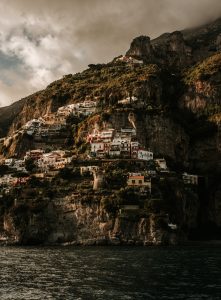 Photo by Ryan James Christopher on Unsplash
34. Hungary For That Goulash
Budapest was amazing. It had the perfect balance between architecture/art/history and a unique nightlife. "Ruin pubs" are definitely the coolest places I've ever gone out to. I also had some of the best food of my life there. I still fantasize about this goulash I was served out of an enormous vat by the most ancient woman I've ever seen. Also, Hungarians are definitely one of the nicest people I've met in my travels. It's probably the number one place I'd recommend for traveling.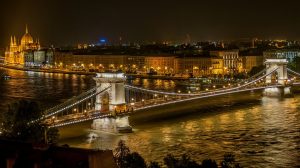 Pixabay
33. Holy Volcano!
Antigua, Guatemala
First time I ever saw a volcano outside of a TV/computer screen. The whole city is painted with color, and it's just all around a happy and easy-going place. There are so many little shops to visit, and I loved my stay at one of the hostels there.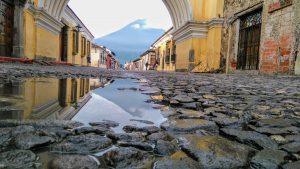 Pixabay
32. Down In Africa
Nairobi, Kenya. It is the only city in the world with a wildlife park inside the city.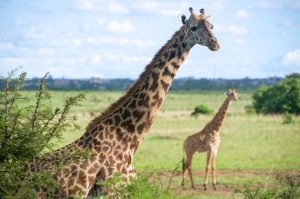 Pixabay
31. Dirt Cheap, Culture Rich
Riga, Latvia. I went not knowing what to expect, except that everyone I had met traveling was telling me it was amazing and it was. So many cool little cafés, a vodka museum run by one of the most hilariously off-beat guys I've ever met in my life, amazing food, and it's dirt cheap and gorgeous.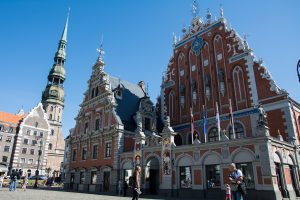 Pixabay
30. Better Than Tokyo
For me, it's Osaka, Japan. It has everything a big city would have, but without any of the downsides typically associated with a big city. All kinds of places to go and see, lots of things to do, great ways to get around, everything is really clean, and all the people are really nice. I'm hoping I get a chance to go back soon.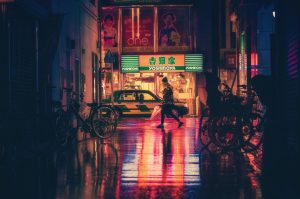 Pixabay
29. The City That Beats Them All
Barcelona, Spain. There are hills on one side of the city and the sea on the other. Barcelona is full of beautiful modern architecture and plenty of old stuff for sightseeing. It's a city of great importance for both art and politics. You can go hiking in the hills and swimming in the sea on the same day. Also, it's a great place to study or party with lots of friendly young people. I've been to Rome, Venice, Florence, Lisbon, Hamburg, New York, Athens, Dubrovnik, Istanbul, etc., but I think Barcelona beats them all.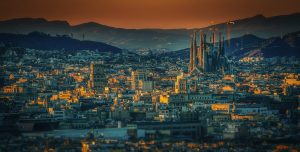 Pixabay
28. London Calling
London, England. I come from a small country with a tiny population, and London was the first big city I visited, and I just fell in love. The mix of old and new architecture, the underground (seriously I could talk about how much I love the underground for days), and despite people warning me Londonites are rude, I thought they were very polite and helpful.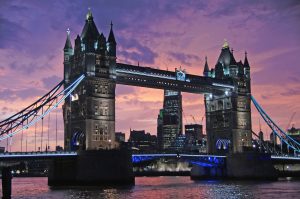 Pixabay
27. Another Place Like Home
Charleston, South Carolina. There's SO much history, stunning architecture, the kindest strangers I've ever known, and not to mention THE BEST food I've ever consumed. It's also a small enough city that it still can feel like home.
I'm a college student who's visited several times a year for longer than I can remember and I still find new fun experiences every time I'm there.
It's remarkably similar to Venice, almost an "American version" that doesn't live off tourism.

Pixabay
26. Don't Expect A Concrete Jungle
Mexico City, Mexico. It isn't overrun by tourists, it's inexpensive, you can find the best food in the world both on the high and low ends, it's filled to the brim with art/museums/culture/history (old world and new), incredible architecture, warm (if humid) weather, tons of foliage, the people are among the warmest in the world, and it's got a fresh and exciting nightlife that never shuts down/hipster bar and food scene.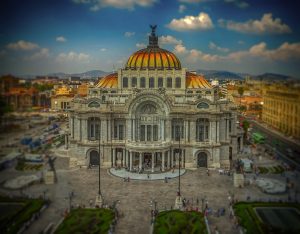 Pixabay
25. More Than Just Their Wacky Cafes
Amsterdam, Netherlands. By far the best city I've been to. Flat and small (so that you can walk everywhere).
Loads to see, something for everyone. Museums like Rijksmuseum and Van Gogh were both mind-blowing. Historical things like the Anne Frank House.
Random things to brighten up your day: I can remember sitting and having a photo taken in a giant clog.
Everyone speaks English, which was a bonus.
And Holland is so small, you can base yourself in Amsterdam and still travel quickly around the country to see other things.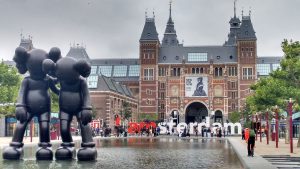 Pixabay
24. Go There For The Geology
I think Sparta, Greece, is the greatest city I've ever visited because of the geology. The whole city is in the bottom of a flat plain, completely surrounded 360° by mountains with tall peaks. No wonder it was so hard to invade back then.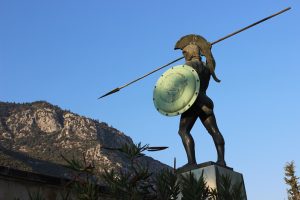 Pixabay
23. Mr. Rodger's Neighborhood In Real Life
Pittsburgh, Pennsylvania. Such an amazing place. The mattress factory. Mr. Rodger's hometown. There is great food in Lawrenceville; it is all just great. You can see a Pirates game while you're at it. So much to do. You can go explore the strip district. It's the only place I know where you can get a coal-fired pizza, a maple bacon mini-donut, and taste beer all within two minutes walking distance.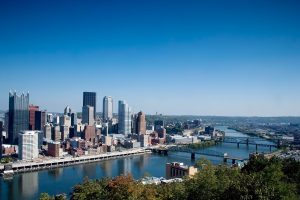 Pixabay
22. It Even Has Safe Slums
Jerusalem, Israel. Hands down. It's a beautiful city where every neighborhood is distinct. You can be randomly walking down a street and find some small museum showcasing a 2,000-year-old house that was excavated on that spot. The lower income areas are probably the only areas in the world that you can walk through late at night and not have to worry about a thing. And the Old City is just fantastic, the way all the architecture is hundreds, sometimes thousands, of years old yet everyone lives there with all the modern conveniences.


Pixabay
21. So Fresh And So Clean Clean
Oslo, Norway
It is the most beautiful city I have ever seen (I'm from Scotland, so have been to Edinburgh).
The opera house is probably the most stunning architecture I have ever seen (in my opinion), especially on a sunny day, which I believe is rare and we got lucky! The sun shines down on the water, and I just can't explain it, and the pictures honestly don't do it justice.
The city is also incredibly clean and I just can't recommend it enough, although it is quite expensive. If the weather is good, I would recommend renting bikes for a day, as it allows you to cycle around the whole city for a reasonable price.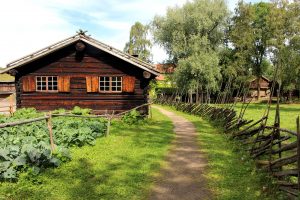 Pixabay
20. Second-Largest Walled City
Fès, Morocco (Medina only). It is the second-largest walled city in the world. It's just a straight-up unbelievable mix of sights and sounds and flavors. Learning your way around the city at all takes days and days because there are very few straight lines, and the roads are so narrow that you barely have any visual reference points. The Moroccan people were so friendly and welcoming, and I loved pretty much everything about the week I got to spend there.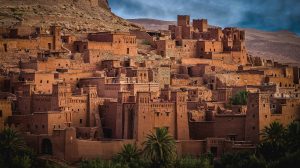 Pixabay
19. Friendly But Not Windy
Wellington, New Zealand.
We stayed at the top of the hill above downtown. It was a ten-minute walk to the city center and all the bars and restaurants. A ten-minute walk to the beach. A ten-minute walk to the forest where "Get off the road!" in Lord of the Rings was filmed.
Hilly like San Francisco except smaller, friendlier, not as windy. Super cool place, honestly. If I moved to New Zealand, I would want to live there.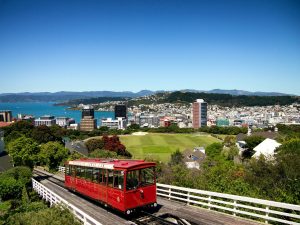 Pixabay
18. Head To The South (Of France)
I really enjoyed Aix-en-Provence in France. It's in the south of France, so the weather is great, and it's beautiful. The central part of the city is very old, mostly restaurants and shopping. They have a huge open air market a few days a week. The rest of the city is very modern, making things very convenient. Oh, and there is a university, so unlike many places in France, there was actually nightlife after 11 PM. I just really had a good time there and would love to go back.
17. Mi Casa Es Su Casa
San Cristobal de las Casas, Mexico! I don't know what it was. I was two months into my three months trip to Mexico, and that place, I still think about it. It's a city in altitude, and the jungles surround it. But the vibe, it was really the vibe. The theatres on the Zapatista with all their revolution and history, the respect for the first nation culture was also amazing. It had a tourist/bohemian feel to it all. It was a city that was so easy to pay little in some really nice hostels. You could get something really decent for a decent price. The restaurants on the avenues had such diversities, and the food was amazing. It had a European feel of the architecture helped make that place the place that I would love to live in. I got tattooed there in a small skateshop. I am still dreaming about it anytime anyone talks to me about Mexico. Don't get me wrong, I have been in plenty of amazing towns in Mexico. That one just stayed with me more.
16. Up Where The Air Is Clear
Cuzco, Peru. It's a beautiful little town. The air is super clear up there, so all the natural beauty surrounding the town is especially appealing. It is a great place to start a memorable hike up to Machu Picchu. And additionally, there's an Irish pub there (I remember it was on the second floor) that served the best cheesesteak sandwich I've ever had.
Ho Chi Minh City, Vietnam is just fantastic. No picture can capture the scene of hundreds of mopeds merging peacefully and chaotically in traffic. The food is divine. The people are ridiculously friendly. The history is just so fascinating. Sitting on Bui Vien street in District 1 and watching the world pass by is an absolute must. I would move there in a heartbeat. A fabulous city with a fabulous feel.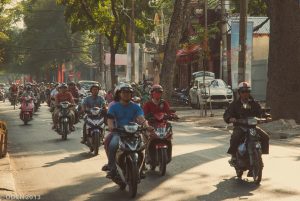 Pixabay
14. Adult Playground
New Orleans, Louisiana. I love that city. The French Quarter is basically an adult playground. The cuisine is unlike any other cuisine you can get around the country. If you're someone that loves music, you can go to any bar and hear high quality acts every night of the week. If you like partying and walking the streets, you can carry a beverage to your hearts' content on the street. Go grab a Coffee and walk Decatur. You'll have a blast.

13. Where Europe And Asia Collide
Istanbul, Turkey.
It is truly where the east meets the west, both literally and figuratively. The city is in both Asia and Europe, and you can see the western Europe influence and the Middle Eastern influence. There are some women at any given tram stop wearing a burka and others wearing a crop top. And no one cares!
Plus the history is deep, architecture is incredibly beautiful, and the food is AMAZING!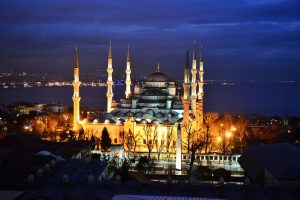 Pixabay
12. Oh The Colors You'll See
Guanajuato, Mexico. You could feel the history of this city walking through the thin alleyways. It's mountainous, with multicolored buildings on every inch of the city. Buildings were so close together you have to squeeze through when you walk by, but then you're welcomed by a perfectly square plaza with trees that are used as canopies for people sitting on the benches below. You can see the whole city from the top of one of the mountains. Tunnels that were once used as water drainage are now the roads. Everyone is hustling and bustling.

Pixabay
11. History Meets Practicality
I'm going to have to say Berlin, Germany.
Although it is a huge tourist hot spot, which means you could argue whether or not you are getting the "real" German experience, but the city just works for me. The U-Bahn (public transit) is great. I just love it, and the streets are mostly straight and the layout just makes sense. It has heaps of things to do and is just a wealth of knowledge history-wise from World War I right up to the fall of the wall.
The architecture is different from east to west, giving variation in the city, and sometimes you see bullet holes which haven't been repaired as a sort of tribute.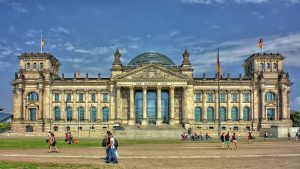 Pixabay
10. Walkable And Not That Sketchy
Krakow, Poland without question.
There is a lot of great historical site seeing, a ton of great food, and an amazing night life. Almost everything is walk-able, there is a lot of great shopping, and a good amount of the people there speak English. Their hostels are by far the least sketchy of the ones at which I've stayed in Europe.
Krakow also tours to the Auschwitz concentration camp only an hour away, which is in itself a life-changing experience.
9. A Perfect Square
Salta, Argentina. I don't know if it was just where we were in our trip through South America, but the square surrounded by orange trees, coffee and cake, and lush plains surrounding the city made it incredible. It was like the perfect combination of European and South American cultures.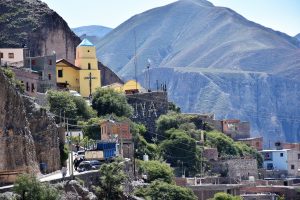 Pixabay
8. The Egyptian Village People
Once, when visiting a friend who was living in Cairo, Egypt, we took a train south to a town called Aswan. As we were making our way from the train to a hotel, we encountered a guy who my friend had met before and who offered to take us (me, my girlfriend, and my Cairo friend) out on camels in the desert. We took a boat across the Nile to a little Nubian village, rode camels around, and then hung out with a bunch of locals and tourists from all over the world at a place called Adam's Home. We hung out in that little village until late at night, met all kinds of interesting people and the owner of the place. My girlfriend translated all the guest book entries that were in French or Italian for him. We ate delicious food and just enjoyed this crazy place and these friendly people thousands of miles from our home. I'm American, and we're not the best at mingling with strangers in foreign lands, but I felt so at ease and comfortable in this place. I loved it. One of the coolest moments of one the coolest trips I've ever taken.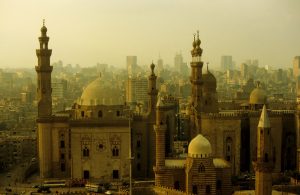 Flickr
7. An Island Of Enchantment
Victoria, British Columbia, Canada!
It was just the most beautiful little city from the ferry we took to get to the island. We stayed on the grounds at the University of Victoria for an indigenous language conference that they were holding, and it was just so enchanting! I remember there being rabbits everywhere and we all just thought it was so bizarre. When we got to trekking around the city, we all fell in love. There were cute little shops around every corner and some of the friendliest people on the planet. It was overall just a stellar experience and would very much like to go back to Victoria some day.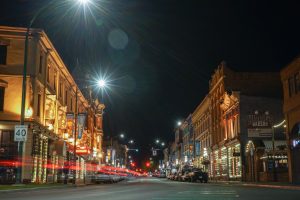 Flickr
6.  Gritty And Gorgeous
Hong Kong.
The six months I spent there were probably the happiest of my adult life. The only place in all of Asia I might have had better food was Taipei, and with plenty of Western restaurants so you can always get whatever fix you're craving. The public transportation is fantastic, so you can get almost anywhere easily and cheaply. The nightlife is some of the best in the world. The women are beautiful. The people have this New York-like kind of brusque attitude I love. The east meets west culture is fascinating.
But I think the best thing is that the city is just unbelievably gorgeous to me. The harbor, the peaks, the parks, the packed markets, the bright signs, even when Hong Kong looks bad it somehow just looks even better. It's got a lot of the charm of Tokyo or Venice with the grit of New York.

Pixabay
5. All The Smiles
Vienna, Austria
I have totally fallen in love with this city from my very first visit there.
Maybe I just kept going there at lucky times, but I had a feeling that everyone is so relaxed and welcoming, from immigration/passport control at Vienna airport to every random person in the street. Our very first visit there, we were on our way from the airport to the city. We bought train tickets in a vending machine right at the platform, and what I didn't realize was that when you buy tickets with an open date, you actually have to "validate" them before boarding a train. We didn't do it and there was a ticket check on our first train ride. A smiling guy looked at our tickets, looked at our bags still with airline tags and just asked in English: "First time in Vienna?" We nodded, and he just told us that it technically was some very high fine for not validating tickets, but he saw that we definitely were visitors who just arriving to Vienna, so he validated the tickets by himself and wished us a good trip, all with a smile and without any judgement.
This was pretty much an attitude we faced everywhere, in hotels, restaurants, transportation, even cops (we tried to find where to buy some bottled water and sandwiches at 10pm, which is a bad idea in Vienna). After that trip, we returned to Vienna two or three more times, and it has always been nothing but a real pleasure.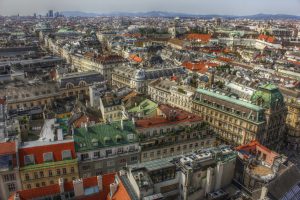 Flickr
4. Have A Good Time And Get Your Errands Done Too
Seoul was a blast. The train system was easy to understand, and station names were in English! The night markets had plenty of places to shop and eat. My girlfriend bought some prescription glasses that were made within the hour. We also went to Dongdaemun, not knowing it was when Seoul Fashion Week started. We stayed for ten days, and it was awesome. Can't wait to go back!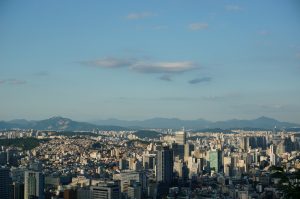 Flickr
3. A Tiny City
It's a small city called Leh in the Ladakh region of Kashmir (NW India). Though I've enjoyed almost every area of India I've been to so far, Ladakh is so unique and has a completely different feel. The culture is very similar to Tibetan culture (there are also a lot of Tibetan refugees there). The people are the friendliest I've ever met. Two instances come to mind. The first was when I hurt my leg while hiking. I was hobbling my way down a hilly street and a Ladakhi guy pulled up with his jeep and gestured for me to get in. He drove me all the way back to my hostel and refused any money. We could barely communicate because of the language barrier, but I'm still very appreciative that he went that much out of his way to help a stranger. The second instance is when I caught a cold and stayed in my hostel for a day. The owner of the hostel kept on bringing me Kashmiri Kahwa (which is the most delicious tea ever) and snacks throughout the day. People there really go out of their way to make you feel welcome. It's also an incredibly beautiful tiny city.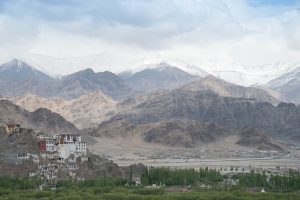 Flickr
2. Don't Forget The Beautiful People
Málaga, Spain. The southern Spanish port town is one of the oldest cities in the world, occupied at various points through its 2,800-year history by the Phoenicians, the Romans, and the Arabs, all of whom left behind their own distinctive architecture and design. Delicious food, nice weather, rich history, and beautiful people.

Flickr
1. A Place You Could Stay Forever
Chang Mai, Thailand. There was absolutely perfect weather when we visited in January, and some of the friendliest people I've encountered anywhere. The food is amazing, delicious, and so cheap. I'd never visited a city and thought, "I could just stay here forever," until I visited Chang Mai.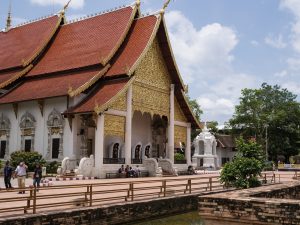 Flickr
---
KEEP ON READING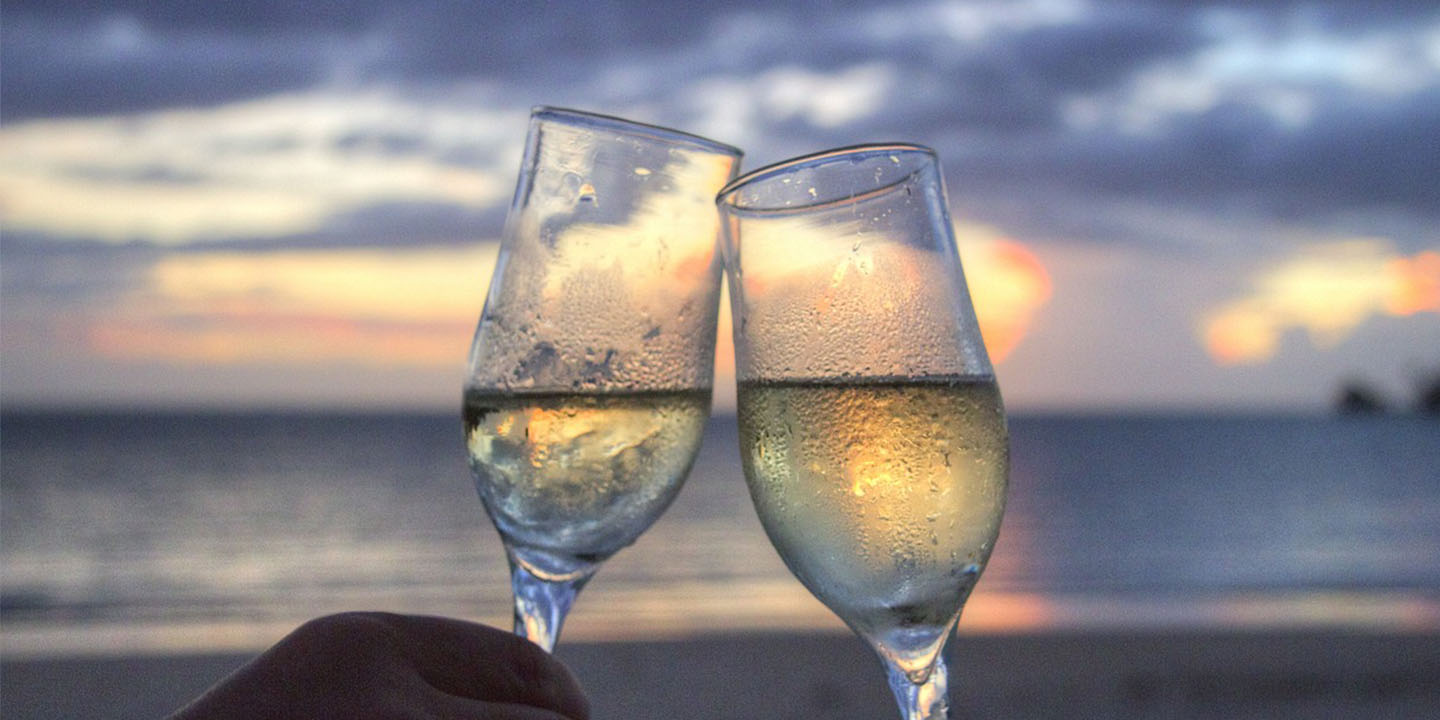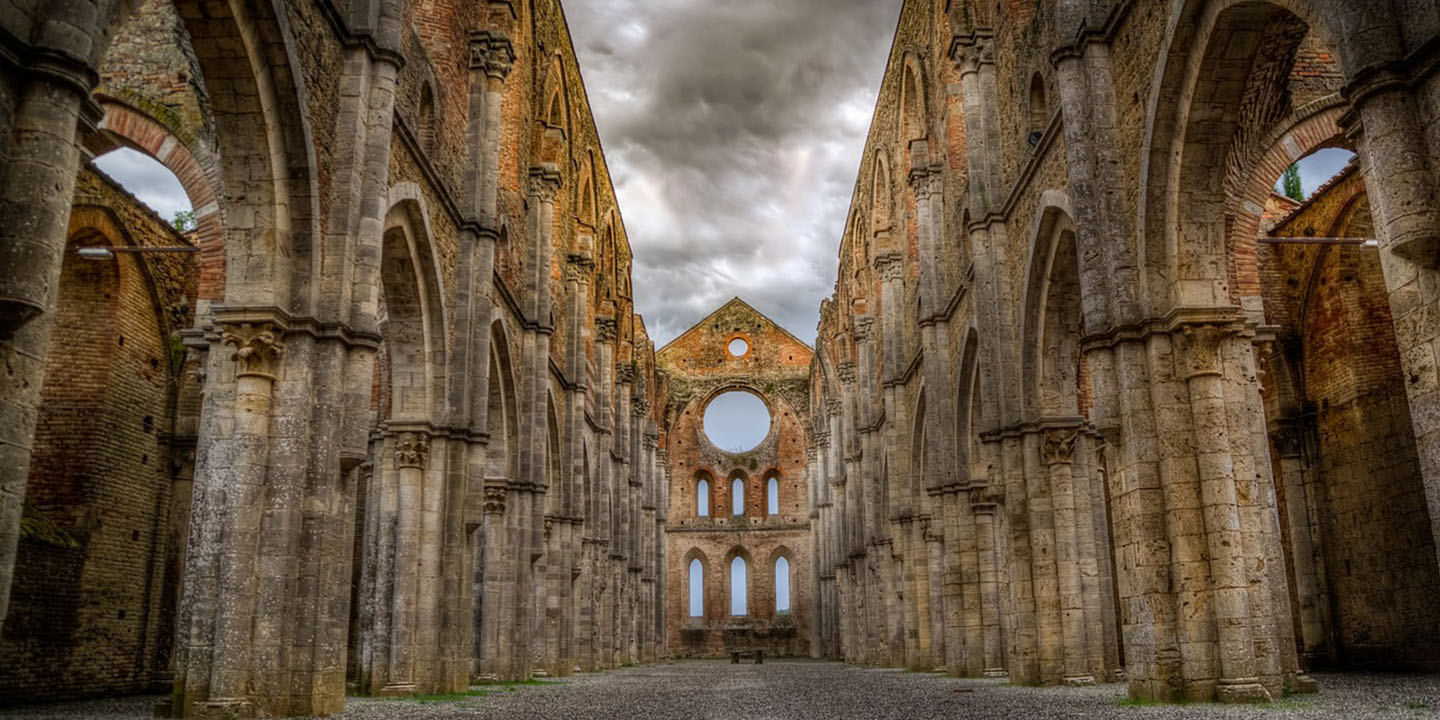 ---