Patients From Around The World Share Insulting Things Doctors Told Them
Doctors. Pros: they can tell you what's wrong with you and fix it as well. Cons: don't always have the best manners.
When you're dealing with matters of life, death, and personal wellness, it's generally a good idea to be respectful and discreet. Unfortunately, not all doctors have it in them to do that.
These patients recently took to the internet to share the most insulting experiences they had with medical professionals. Would you like a band-aid for that?
Photo by Piron Guillaume on Unsplash
---
35. "I diagnose this all the time"
Dr.: *Glances at my groin* You have an STI.
Me: But I've never even been with a woman!
Dr.: Oh, stop crying. I diagnose this all the time. It's pretty common.
Me: But aren't you going to at least do a test?
Dr.: Fine, but it's going to hurt and it's going to show you have an STI.
He does the test and it turns out it was an allergic reaction to a medication I was taking. Thanks for the vote of confidence doc.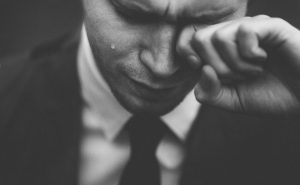 Image by
34. Can you also treat this burn
I had my pants down, and the doctor was checking to see if I had a hernia.
Doctor: Are you able to become erect?
Me: I am erect.
In case you're wondering why my doctor would ask that during a hernia exam... He was asking if I was able to get one since a hernia can affect your genitals, so he was just just checking.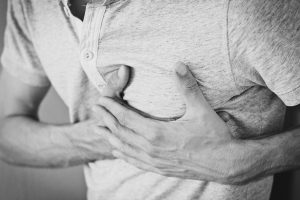 Image by
33. Take a deep breath
I had to take my son to the ER when he was 2 because he was having trouble breathing. The ER doc said he most likely had asthma, so she gave us an inhaler. Flash forward to three days later when we go to have his follow-up with his pediatrician.
Dr Jerk: So, he saw this ER doctor once in his life and you trusted her to make a lifelong determination that your son has asthma?
That's pretty ridiculous.
Six months later, after three more ER visits with my son being unable to breathe.
Dr. Jerk: Okay, so... It looks like I owe you an apology. It turns out your son quite likely does have asthma!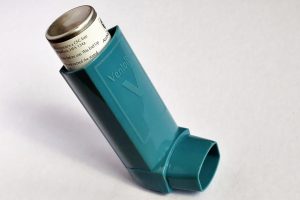 Image by
32. "Something totally normal: how gross"
Came in for something totally different and she commented on the stretch marks on my hips and around my breast. I was around 17 years old and had gotten them when I hit puberty because I developed so much in a short amount of time. I explained this to her and she had a whole dialog with herself about her originally thinking it would have been because I used to be fat, and after my explanation just lamenting about how sad it was for me that I would have to live my entire life "with a body like that".
I changed doctors the next day.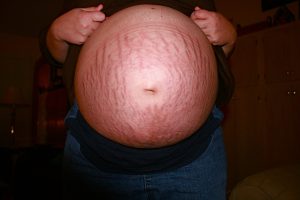 Image by
31. It drives me crazy when they don't take teens seriously
When I was 16 and dealing with partial deafness: "Sometimes being a teenage girl is hard, but it's hard to parent them too so there's no need to exaggerate things to make things harder for your parents. Knock it off, there's nothing wrong with you".
Two tumors, 9 surgeries, and a CSF leak later, yes doctor. There really was something wrong.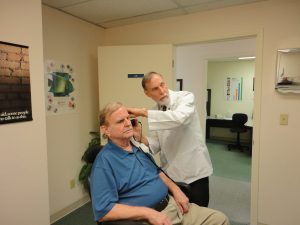 Image by
30. How could you possibly say that?
I was 3 months pregnant, start spotting. Spend about 10 hours at the hospital, ultrasounds, lots of diagnostic testing. Nothing they can do, so they just tell me to go home and wait to miscarry.
I'm a wreck. It's now late, dark, and rainy outside, but I don't have a way to get home because hubby is at work with our only car (was very young and poor).
Doc says the nurses have taxi vouchers they can give me to get home.
So I go to the nurse's station, ask for a taxi voucher. Nurse says, "We only give taxi vouchers to women who have living babies".
If you take anything away from this, please let it be the fact that young people sometimes need a little help navigating life. This nurse's one comment caused me years of being afraid to ask for things for fear of being not only turned down, but also humiliated.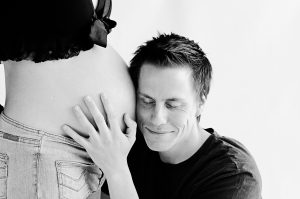 Image by
29. Best before date
I discovered that I was pregnant just weeks after my 40th birthday. To say I was shocked is an understatement!

As part of my care I had to attend an prenatal appointment with my doctor. Unfortunately, what he said to me left me in tears.
This so-called medical "professional" looked me straight in the eyes and told me that I was irresponsible for getting impregnated at my age. He added that my baby would definitely be born with intellectual disabilities. He very carefully explained to me that women are born with a set amount of eggs and these are similar to eggs on a supermarket shelf because they have a "best before" date. Getting pregnant at 40 meant that an out-of-date egg had somehow gotten fertilized and he told me that it was 100% certain that my unborn baby wouldn't be healthy and would have a disability.

The doctor then went on to advise that I terminate the pregnancy to save the embarrassment of having a baby with special needs. I was so upset I started to cry and he told me that it was my hormones making me emotionally unstable!
When I left the doctor's I went home and cried my eyes out, feeling as though I'd done something wrong. When my partner came home from work I told him what the doctor had said and he was angrier than I'd ever seen him before. I mentioned the option of ending the pregnancy and he just looked at me and said that we would love our child no matter what.

Seven months later, I gave birth to a healthy baby boy whom I loved instantly.
That stupid doctor was wrong.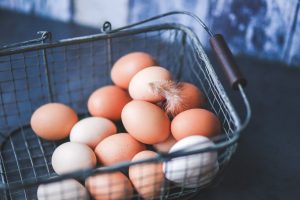 Photo by Kaboompics .com from Pexels
28. She should have lost her job
Before surgery on my knee, the nurse was telling me how her daughter and I went to the same high school.
She then peeked under my gown to look at my junk and let out a small laugh.
I was more shocked than offended but she didn't have to laugh... or look at my junk.
A few clarifications:
I didn't report her or say anything.
She was done shaving my knee, waited, then lifted the gown for a real quick peek.
It wasn't like she up skirted me and laughed, she sought out the peek.
George Costanza covered shrinkage at pools, but didn't mention a 62 degree hospital room in nothing but a gown, lying down, while nervous about surgery, and the effect that has. It is not a flattering effect.
It was hurtful because of her giggle and stayed with me because I knew in her neighborhood. I am insecure about how others think about me, so the fact she could have told her daughter is why it felt extra cruel and comes up in those lovely anxiety plays my brain likes to put on while I try to sleep. It would have been a bit different if she was some random nurse with no connection to me, a friends family, my old school, or her daughter being in my sister's grade
Most importantly I am REALLY surprised a how many other guys have had the same thing happen I've seen like 7 stories now just like mine.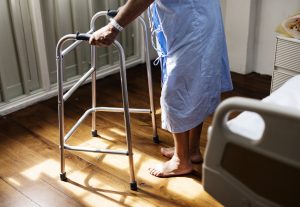 Image by
27. Never be afraid to seek a second opinion
The suggestion that I had confused a panic attack for a seizure.
To clarify, this was my first grand mal seizure. My father had them prior, and my mother witnessed both him having one and myself having mine. According to her, it was identical. I even hit all the textbook marks of having had an epileptic seizure, from the memory loss to the postictal fatigue.
The emergency room doctor didn't run any tests or examine my family history of epilepsy. He simply noticed the anxiety disorder in my medical history and assumed that I was just having a panic attack, and wrote it off as my only issue being that I'd hit my head.
Talking to my psychiatrist later about the incident, he confirmed based only on my account (corroborated with mom's details where I couldn't fill in) that I had definitely had a seizure, and he sent the orders for further testing himself. He also couldn't refrain from saying "What the [bleep] is wrong with this doctor"?
I'm glad that at least one of my doctors took me seriously.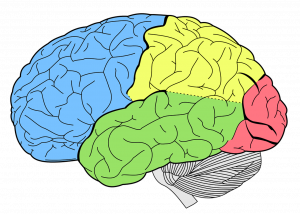 Image by
26. Obstruction of justice
My doctor didn't actually speak, his reaction was worth a thousand words though:
he literally rolled his eyes, threw his head back and sighed very loudly...
I had been having a semi-regular pain in my abdomen for years, a terrible cramping pain (I'm a man so it wasn't menstrual in nature) that would double me over in pain and would last for a day or two and then go away. I had seen a few different doctors about it and none of them could figure it out.
I was seeing a gastroenterologist about another problem and mentioned my pain to him. He did some tests, tried a few things, did an endoscopy and told me he couldn't find anything wrong.
The next time I got the cramping pains I went back to him and he performed his non-verbal routine mentioned above. It would have been less hurtful if he'd just told me I was a hypochondriac.
I gave up on figuring out the pain. Fast forward a few years and I'm having a bout of these cramps. Middle of the night I get up to go to the bathroom. I puke my guts out and proceed to pass out on the bathroom floor for a few seconds. I make it back to bed without waking my wife and somehow fall back asleep.
In the morning I get up and need to puke again. My wife goes with me out of concern and I pass out on the toilet. She calls 911 and I get whisked away to the hospital.
Didn't take too long for the doctors to determine I had a bowel obstruction. After 6 hours of surgery and a subsequent week stay in the hospital I'm back home and feeling better than I have in years.
Turns out that I had a 99% bowel obstruction caused by adhesions that had been slowly developing on my intestines since an appendectomy that I had in 1980. The surgeon told me that it was so bad in a few places that my intestines had been twisted on themselves.
He referred to it as a "rat's nest". The surgery was in March, 2017, and not only have the cramps not come back once, I haven't felt this great in decades!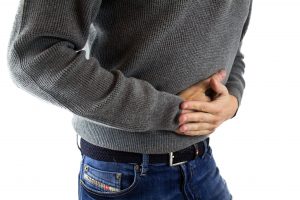 Image by
25. 10/10 respect for women
Indian female here. I can't go to most OBGYN here because they are so judgemental. The last visit I had was brutal I was shamed for being intimate with a boy before my marriage and then given an extremely painful ultrasound. When I yelled out in pain, she said, "But you are used to things inside you"! Shook me to my core. Can't summon enough courage to visit an OBGYN anymore now.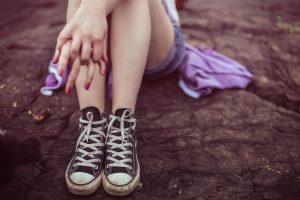 Image by
24. Where in the world is your compassion?!
Wasn't said to me, but someone I knew.
I work at a hospital, so does my mother. We had a forty-three year old woman who had a very rare form of cancer that spread incredibly fast to just about everywhere in her body. From diagnosis to death was about twelve weeks.
The medications and therapies and the general lack of mobility caused her to become swollen and obese. She was a terribly sweet lady. They took her down to radiology for a scan and the technician made a bunch of really mean comments about her weight because she was too large for our machines so they had to arrange for a transfer to another hospital for her scans and then have her transferred back.
The technician thought that because Miss Jeannie was dying and sick that she was deaf or didn't understand English any longer, and so while they were alone she made so many mean comments. Miss Jeannie waited until she was back in her room waiting for her transfer before she started crying. I'll never understand people who feel the need to make others feel less than or badly.
Image by
23. The old "suck it up"
Not sure if psychiatrists count, but:
"You need to stop talking to me about your past. I have other patients who had it worse than you, you know".
I'd only been seeing this woman for two months.
It had taken me years to work up the courage to seek help, though the fear that my problems weren't real problems or weren't important. We'd barely even touched on the trouble I came in wanting help for, because the doctor decided on week two that I had generalized anxiety disorder, and that was that.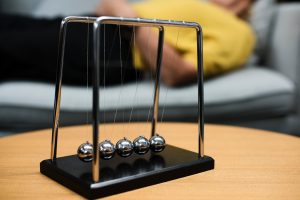 Photo by rawpixel.com from Pexels
22. Can they even do that?
Not psychologically hurtful necessarily, but the most terrifying thing I've ever been told...
"We're going to have to defibrillate you and we don't have time to sedate you".
They rolled the crash cart with paddles into my room and I said, "Get that thing the [bleep] away from me"! and almost cried.
My mom was in the room with me and was absolutely hysterical.
Thankfully a cardiologist was able to look at my EKG in the nick of time and determined my heart rhythm was stable enough for me to just be transferred to a room for further evaluation without defibrillation.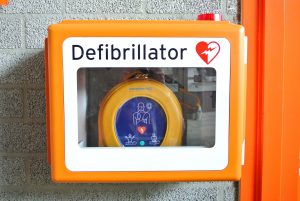 Image by
21. Always look on the bright side of assault
Saw my local doctor about my mental health, which took a turn for the worse after I was assaulted in the street. He then goes into a lecture about how I perceive things, to the point where I have to remind him that I was assaulted, for no reason other than because the other guy was bored and showing off to his friend.
The doctor then berated me because I'm "thinking of [the assault] in a negative way"...I didn't realize there was a positive to having a visible wound on my face.
To clarify, the doctor was a GP, not a psychologist, and had a student doctor in the room so god knows what impression that left on him. The wound healed and the scar is barely visible anymore anyway, so nothing left for chicks to dig.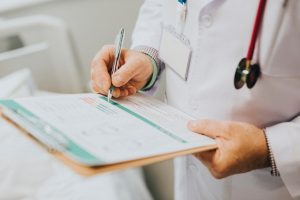 Photo by rawpixel.com from Pexels
20. Good for you, mom
Me, when I was nine, about to go under anesthesia for the first time ever for oral surgery, and being extremely scared.
Nurse:
You need to grow up. I've had kids half your age not be as much a scaredy-cat as you.
My mother was not, by any means, a helicopter parent...but the thrashing she gave that nurse, the other nurse who chuckled at it, and the doctor who came in was insane. And then she took me out of that office (the surgery was not a time-sensitive thing, just to fix a soon to be impacted adult tooth) and for ice cream. I had the surgery done at a different office with a staff that had far better bedside manners.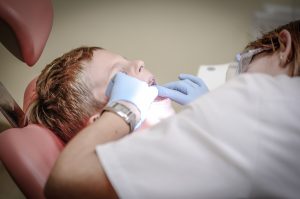 Image by
19. Good thing you didn't listen to him
To my wife, about 8 weeks pregnant at an oncologist office after OBGYN saw a polyp she wanted someone to look at:
Doctor: You need to have a hysterectomy immediately
Us: Shouldn't we wait till the biopsy results comeback?
Doctor: No. In my opinion if you want to live you need to have a hysterectomy immediately.
Turns out it was benign. Discoloration is normal for Pacific Islanders during pregnancy. This idiot doctor got the results from the biopsy next day; we were't told the results until the following week.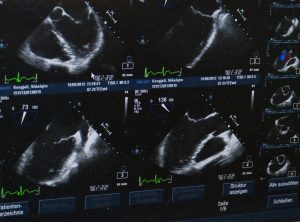 Image by
18. Screw your feelings -- what about hypothetical men?
"What are you going to do if your boyfriend would rather you had a bigger chest"? Said by a doctor to 15-year-old me. I was getting a consultation for a breast reduction, because sporting G-cup was a nightmare.
Still got it. No regrets.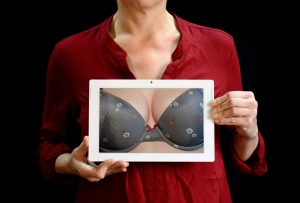 Pexels
17. Too poor to be happy
Finally worked up the courage to work on my mental health problems and asked my doctor for a recommendation to see a therapist. His only response was I'm too poor to get a therapist since my health insurance sucked. That was a bad day.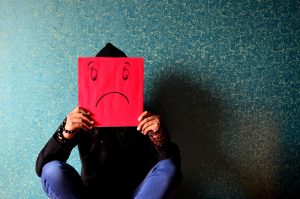 Pexels
16. You're too young to hurt
"I just don't know how you could be in so much pain being so young, I'm not going to be able to write you a prescription". My response was, "You're a moron; I came in because I was hurt at work, doing heavy construction". I never asked for a prescription in the first place, I had assumed I was vetting an x-ray to see if I had broken anything.
Pexels
15. Sometimes you just want the blunt truth
After years of fertility treatments, we finally got the wife knocked up. Just before the 12 week mark they found "something". The something was Anencephaly. Not knowing what it was, we kept asking doctors what this meant and got very doctor-y answers. "The prognosis isn't good" or "It presents significant challenges to the fetus" all of which made it sound bad, but somehow manageable.
As we continued through the revolving door of doctors, we eventually ended up with one who had that declarative Scandinavian accent, when we asked him What does this mean for the child he answered:
"This condition is incompatible with life. If it survives to birth, it will live only for days".
It was at once soul-crushing and a relief.
We finally knew how bad it was, but we knew what we had to do. The decision was no longer ours, and while it hurt the clarity was welcome.
Recalling this story many years later still makes me feel emotional.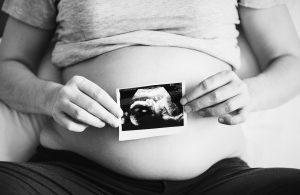 Photo by rawpixel.com from Pexels
14. A doctor's perspective on this
As a doctor I gotta tell you something that not many people are willing to admit.
About 10-15% of all health professionals I have met during my time in school are just awful human beings who don't belong in medicine. They lie, cheat, and just don't care about people.
On the flip side you have about 15% of some of the greatest doctors you ever met who follow up with you and care for you like you are their own family.
70% fall somewhere in the middle.
So the truth I'm getting at is that being a doctor is not just the pursuit of those who care for others but a representation of how our society is as a whole.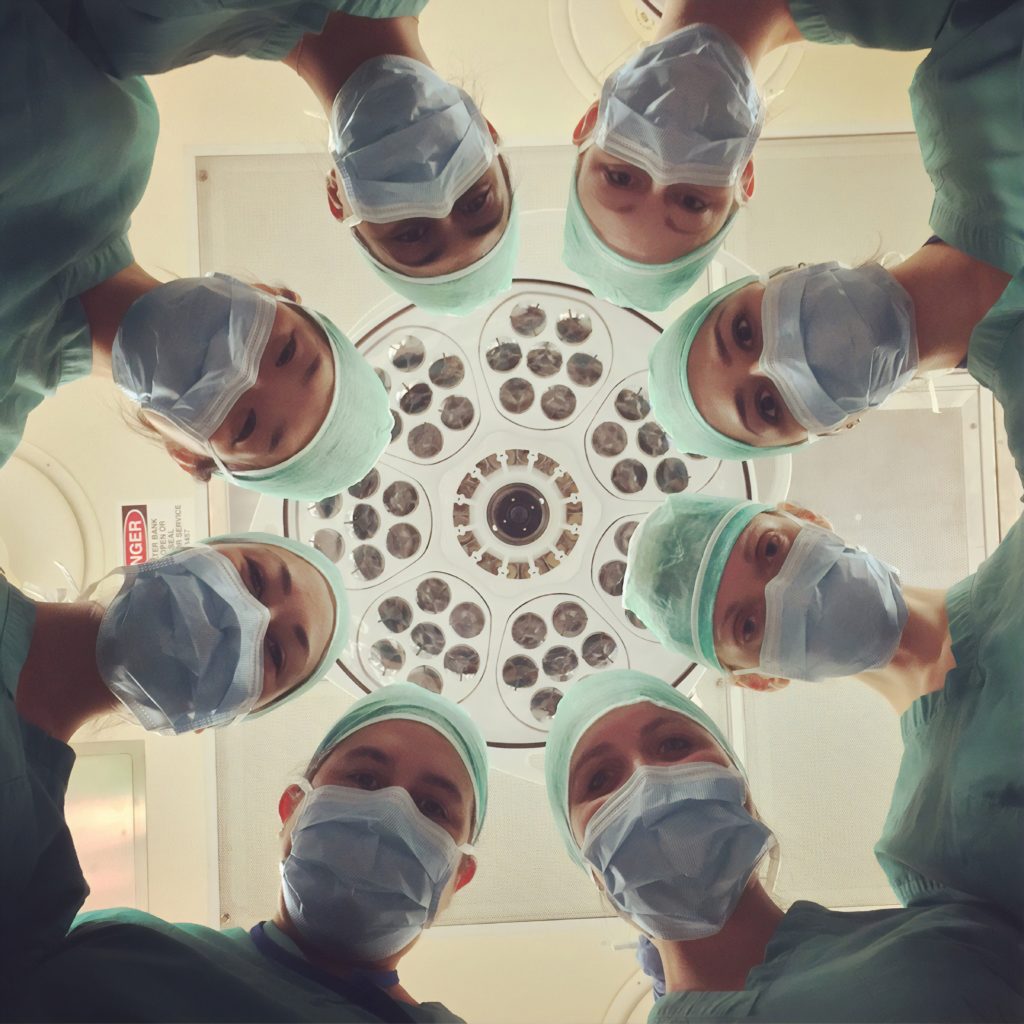 Photo by National Cancer Institute on Unsplash
13. Didn't know it was a beauty contest
When I was 21, I went to the doctor for a checkup. The doctor asks me to lift my shirt and I do. He immediately says "yuck" and makes a disgusted face. I was an idiot and was gaining weight too quickly, and due to this I had stretch marks. I've lost the weight and am normal weight now but I still can't shake that moment.
This was 8 years ago.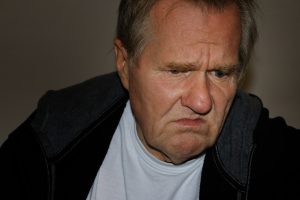 Image by
12. Thanks for that, bro...
I went to get a lump on my groin checked out, and had to remove my underpants. The doctor started a whole speech about "size isn't everything", which isn't what I went there for.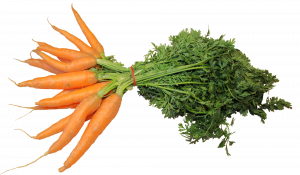 Image by
11. Time for a new doctor, methinks
"It's unethical for women who have never given birth to a child to get an IUD. You will change your mind about not wanting kids, you are too young".
Okay, well... First of all, it's absolutely none of your business whether or not I want to have children. And second of all, IUDs aren't permanent. How do you not know that? You're the doctor!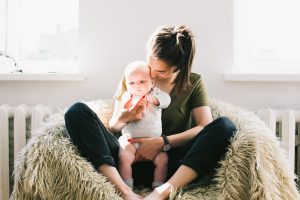 Photo by Daria Shevtsova from Pexels
10. Don't throw in the towel
"Your baby is not going to survive".
The hospital charged us $85 for that 2-minute conversation. We had that conversation 3 times for 3 different situations within a month or two. She's now 10 years old.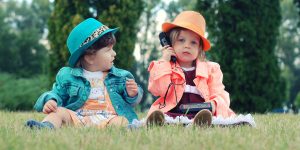 Pixabay
9. That would be painful at the best of times
Not hurtful per se, but pretty hilarious. I went to the doctor to find out why my balls were hurting. This particular doctor was a navy corpsman, so she was pretty impervious to course humor. She writes me the urologist referral, a painkiller prescription, and finishes by saying, "Try to stay off of it for a little while".
I just stared at her blankly for a moment, and then replied, "Okay, doc, I promise you I will not walk out of here on my balls". She realized what she had said, then we both died laughing for almost 2 minutes.
I was red-faced and crying when we left the room. I really hope she told everyone that story.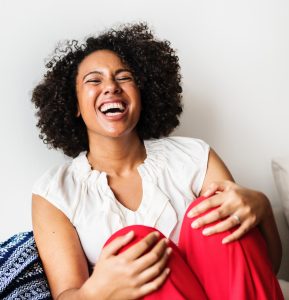 Photo by rawpixel.com from Pexels
8. Diagnosed over Skype
I did a video chat service to talk to a doctor for 15 minutes. I told her my symptoms and thoughts since we were low on time. I had been very sick for weeks, possible urinary tract infection and respiratory infection. Also gave my other ideas from my symptoms. She told me I had valley fever and told me all about it over chat and we got cut off at 15 minutes.
I got her final email which should have a prescription in it and was told she actually thought I had Somatic Symptom Disorder aka that I was making all of this up and was perfectly fine.
Her prescription was for a psychologist!! She told me in detail about my possible valley fever even though I said I hadn't been to the areas where she said it was prevalent.
I made an appointment with my normal doctor and had a few tests run. Had a respiratory infection and a freaking KIDNEY infection!! 10 or so days of meds and I was fine.
My gosh I was so angry at that quack.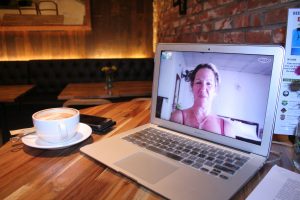 Image by
7. Cover girl
I started going to a dentist that had come highly recommended by a few different people. When I asked him about the possibility of straightening my front teeth, he said "Well, you'll never be on the cover of Vogue, but I think we can help you out".
I stopped going to him a few appointments later when he got mad at me for telling him that the filling he did months ago still really hurt.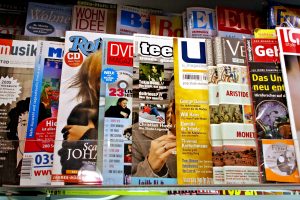 Image by
6. Way to jinx it
"You aren't going to die over the weekend or anything"!
I hadn't eaten or had anything to drink in 6 days or so, other than sucking on ice. Turns out I had burned a hole in my throat and had to be admitted to hospital the next week. The doctor who told me this said that I was in pain because of my diet and that I should go vegetarian...
So many of you are asking what medication it was. We think it was caused by a mild antibiotic prescribed for acne.
I didn't have a hole going all the way through by body or anything like that, but my esophagus had a hole in it that was black and necrotic. I was scoped at the hospital so I have a photo somewhere but I'm sure I've lost it at this point. I had to be put on morphine to be able to eat for the first time.
Docs wanted me on a feeding tube and I was on IV fluids for two days.
Oh and screw anyone who is saying I did this to myself. I was a teenager when this happened and not one person warned me. None of the doctors or pharmacists said a word about me needing to be cautious.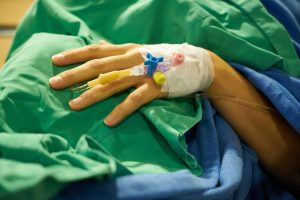 Image by
5. Non-doctors are peasants
I have a natural rosy hue to my cheeks, and when I was a teenager this began to concern me. I felt it was unattractive, and I wanted to know if there was anything I could do about it.
To that end, my mom set up a preliminary meeting with the only practicing dermatologist in the city where we were living.

First of all, we were in the waiting room for over an hour. When he finally showed up, he didn't spend more than 3 minutes with us. I told him my problem, and he immediately told me it was genetic and there was nothing to be done. Without even examining me or asking any questions.
"Isn't there something you can do"? I asked.
"Well, there's a laser procedure," he said, "but, frankly, I doubt you can afford it".
"How much would it cost"?
"Maybe $700".
You don't think we can come up with $700 to fix my face? Condescending jerk.
My mom sarcastically thanked him and dragged me out of there.
Between the delay, his obvious lack of interest in my well-being, and his presumptuous remarks, I didn't want that clown lasering my face anyway. I learned to live with my cherub cheeks.
But the bizarre part of the story is what happened to this guy years later. A number of female patients came forward accusing the good doctor of groping them, removing their clothes without asking, and rubbing himself against them. He lost his practice.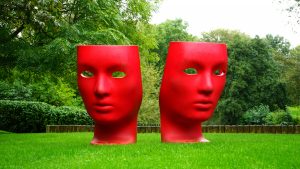 Photo by Mike Bird from Pexels
4. "I have a degree"!
My mom went in to have a pacemaker installed — a relatively minor procedure. They were going to keep her overnight.
The morning after the implantation, she was in severe pain; the woman who would never take even a Tylenol was saying the pain was a 10/10. The nurses called the cardiologist, but he would only order Tylenol 3 as he said she really shouldn't be in any pain.
I got on the phone with him to explain that she was suffering horribly, and my sister and I were very worried and needed him to give her something to help her. He said "You girls are just too hysterical. Why don't you go get something to eat"? I was FURIOUS. We were in our 40s … certainly not "girls" and not having some sort of fit of pique. The nurse on the floor finally got another doctor to approve more serious pain meds.
They think Mom's lung was nicked during the procedure.
We took her home, and over the next day or so she got so lethargic it was scary. I took her to the cardiologist (along with my dad) and we explained that she was really not doing well. The doctor listened to her heart and said, "It's working great, she's fine". I told him that no, she was not fine, and that this inability to bounce back was very concerning and not like her at all. This arrogant doctor said "do you see that degree hanging on the wall over there"? I got nose to nose with him and said, "I'm here to tell you that something is terribly wrong"! At that point, my father (a much nicer person than myself) shushed me, and we took her home.

That night, my mom went to bed fairly early. A little while later, she came out with her pillow and blanket and said she wanted to sleep on the couch in the family room where we were, because she was afraid she was going to die alone in the bedroom. I immediately put her in the car and raced her to the ER. They didn't want to treat her because they said she was under the care of a cardiologist. What they didn't know is I had already called Kaiser's head of medical affairs and fired the cardiologist. Once I used her name, they evaluated her.
They found out she was bleeding internally, dangerously dehydrated, and terribly anemic. She could have died!
I am SO over arrogant doctors. Never again. They either partner with me, or they are history.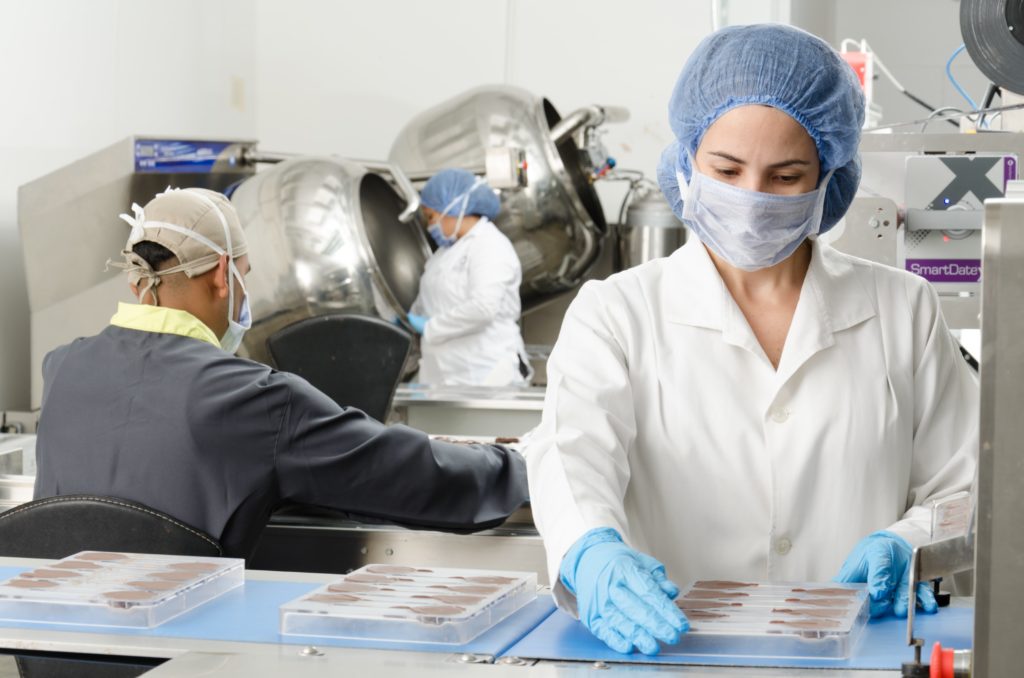 Photo by Walter Otto on Unsplash
3. Bedside no manners
I woke up in the hospital and heard a nurse running out saying "he's awake". The doctor comes into the room and tells me to move my toes. I ask them where I am and what's going on, he just gets more insistent that I move my toes. I asked again where I was and that was going on , he almost yells at me "move your toes". I said I am moving my toes, and immediately he says, "You will never walk again".
That's how I found out I was a paraplegic at 21 years old. I had been in a single car wreck and was thrown 70-80 feet from the car and my vertebrae were dislocated and laying next to another one.
I don't remember the car wreck but that exchange with the doctor. Is burned into my brain, and that was 31 years ago.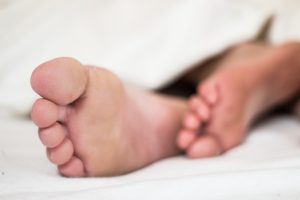 Image by
2. Just give up on him
My brother-in-law met with a near-fatal car accident and suffered major brain trauma. He was on a trekking trip in the remote Himalayas where his car slipped and fell into a ditch. After 8 hours of rescue efforts we had lifted him from the ditch and drove him in the middle of the night for almost 6 hours to reach the hospital. He was in a coma when we arrived at the hospital. The junior doctors called the senior doc who arrived at his leisure without understanding the emergency.

The senior doctor came, looked at the scans and other reports, chatted briefly with his interns and said… "He won't survive… so you better save your money and agony trying to revive him and take him home. He will pass away peacefully in another few hours…"
I got so agitated hearing that that I slapped the doctor across the face in front of all his staff and grabbed his collar and yelled at him to do his job; which is to save his life.
He was so stunned by this sudden reaction. Meanwhile, all the other docs and staff started working on my brother-in-law connecting the life-saving equipment back and treating him as if he is alive.

The doctor called for a full closure/strike of the ICU but by that time the head of the department had been called. The doctor got suspended and I had to give a written apology to the hospital for my behavior.
Today, after 4 years, my brother-in-law has recovered well and is living his life quite independently.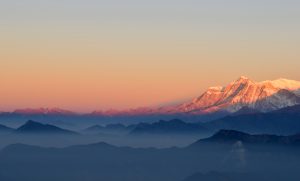 Photo by Prakash Aryal from Pexels
1. You're dying, and I'm late for lunch
Approximately 14 years ago, my wife felt a small lump on her chest. After a series of "it's probably nothing but…" from her doctor, she was eventually diagnosed with cancer.
We met with the doctor who would be doing the surgery (a lumpectomy), he explained the process, etc, and was confident it would go well.
She had the surgery on a Wednesday, removing a growth in her breast, as well as several lymph nodes under her arm.
While my wife lay sleeping in recovery, the doctor told me that things went well and a sense of relief washed over me.
We were supposed to have a meeting with him two days later on Friday after he had time to look at follow-up X-rays, test results, etc., but tragically, his son was killed in a car crash a few hours after the surgery and he had to immediately go out of state to take care of arrangements.

Fortunately, his office was able to reschedule our meeting with an associate doctor on the same day (Friday).
We were waiting in a room when the substitute doctor came in to discus the results. We were cautiously optimistic based on what had been previously discussed. The doctor looked over the charts, gave a few hmms and haws and finally said, "Well, this doesn't look good at all," in a matter-of-fact way.
Obviously we were devastated, and I sheepishly asked, "Will she need more surgery"? which was immediately answered with a blunt response. "It's not a question of whether or not she will need more surgery, but whether she will live or die".
It's hard to explain, but at that moment, time just kind of stood still and we sat there motionless and numb.
Ironically, just as he delivered that statement, a nurse knocked on the door, stuck her head in and said, "Doctor, I have your wife on the phone. She is calling about lunch". His response?
"OK, I'll take the call in my office". And with that, he left us both sitting there stunned, with our jaws still open.
After about five minutes he came back in the room WITHOUT APOLOGIZING and said, "The next meeting you will have will be with the oncologist next week. Sorry but I need to go". And he was gone. Gone to lunch. Gone to lunch with his wife I assume.
Fortunately, the following Monday (after the longest weekend of our lives), the oncologist calmed our fears, telling us he had read the file wrong and called him "a cowboy," whatever that meant. She did what a doctor was supposed to do and gave us a dose of optimism that we were so desperately searching for.

It took two more surgeries, chemotherapy, radiation and enough tears, pain and sickness to last a lifetime, but eventually she got a clean bill of health with all cancer removed from her body.
Pexels
0. Thin-skinned
I had acne in high school so I went to the local dematologist. He looked me up and down and said: "There's treatment, but you can't afford it". Then he left. That was it. I posted online about my bad experience. Another patient messaged me and said, "He said the same to me. Don't you realize what he's doing"?! It turns out that doctor was more than just rude, and we teamed up to bring him DOWN.
He was taking bribes from richer patients and treating them because he was the only dermatologist in the area. "Poor" people like me got ignored because we didn't have any money to give him.
He ended up losing his medical licence.
[Deleted]
---
KEEP ON READING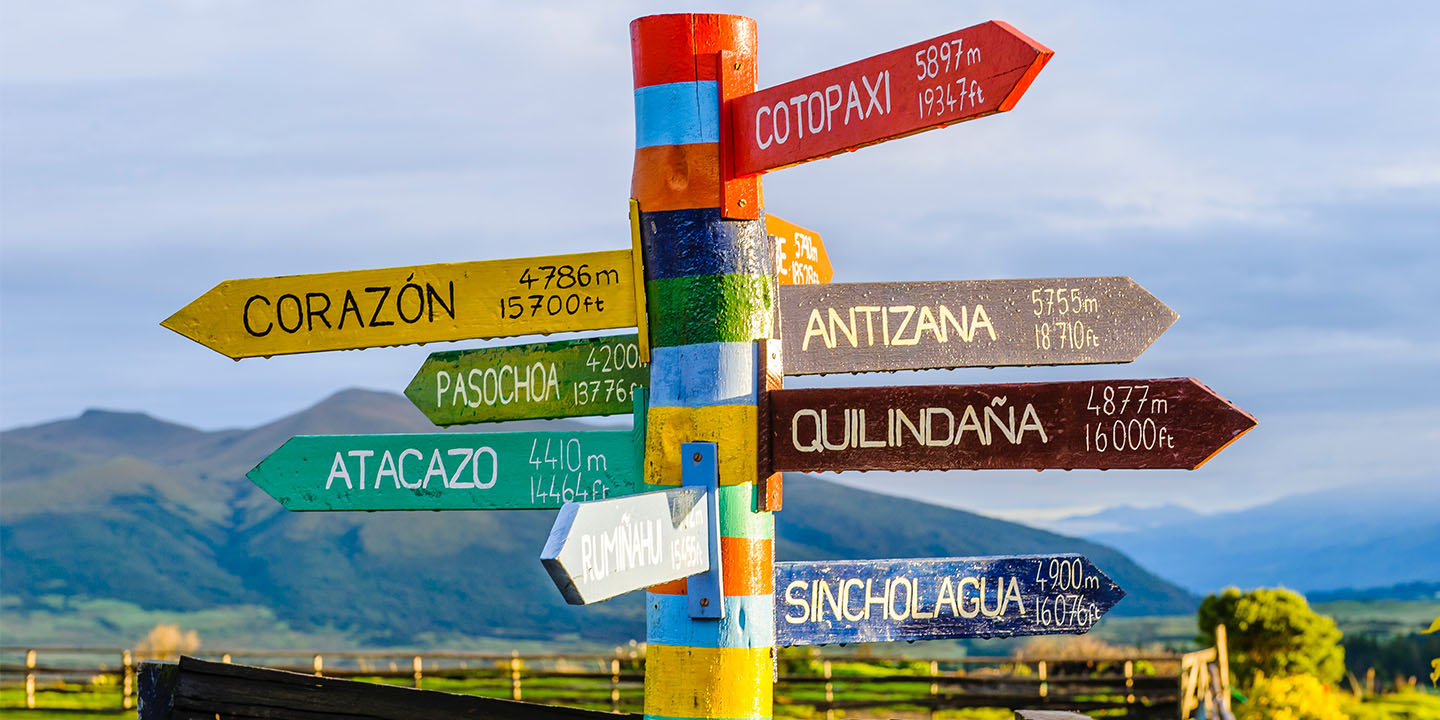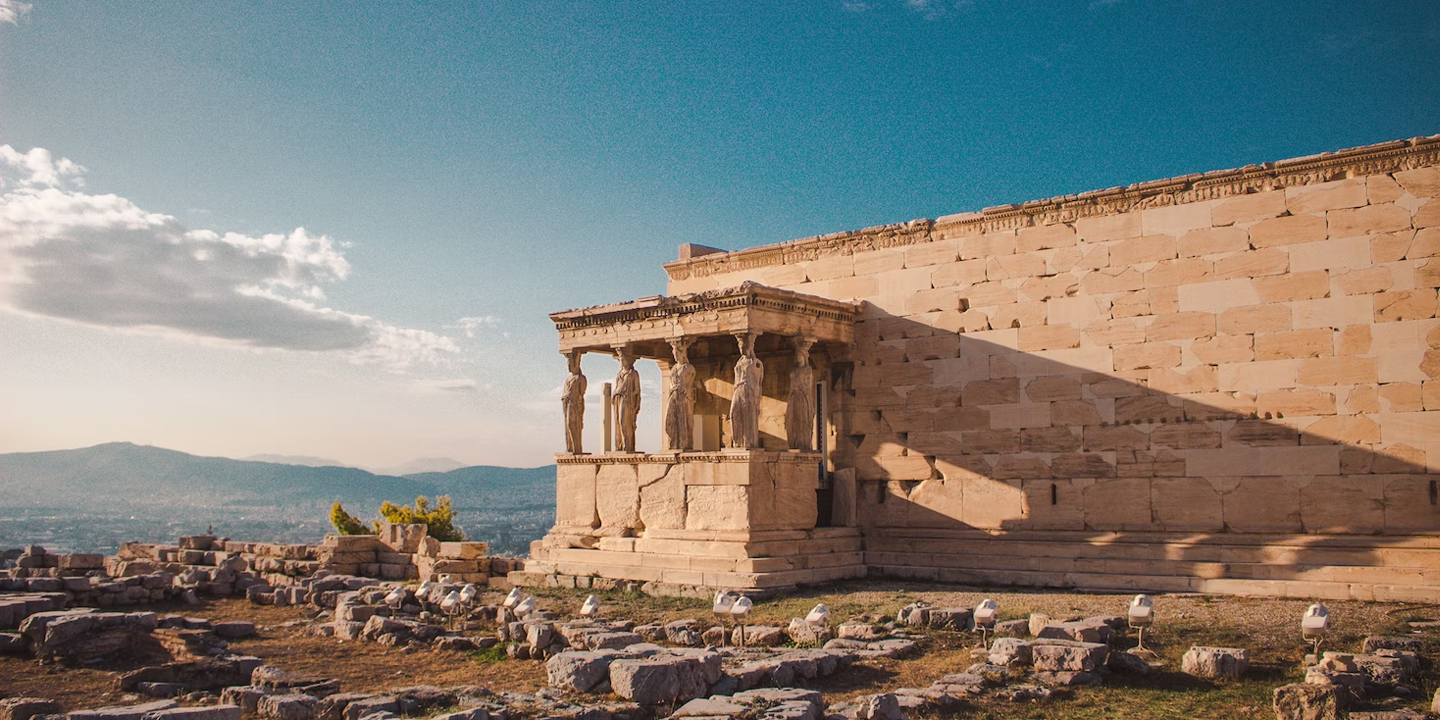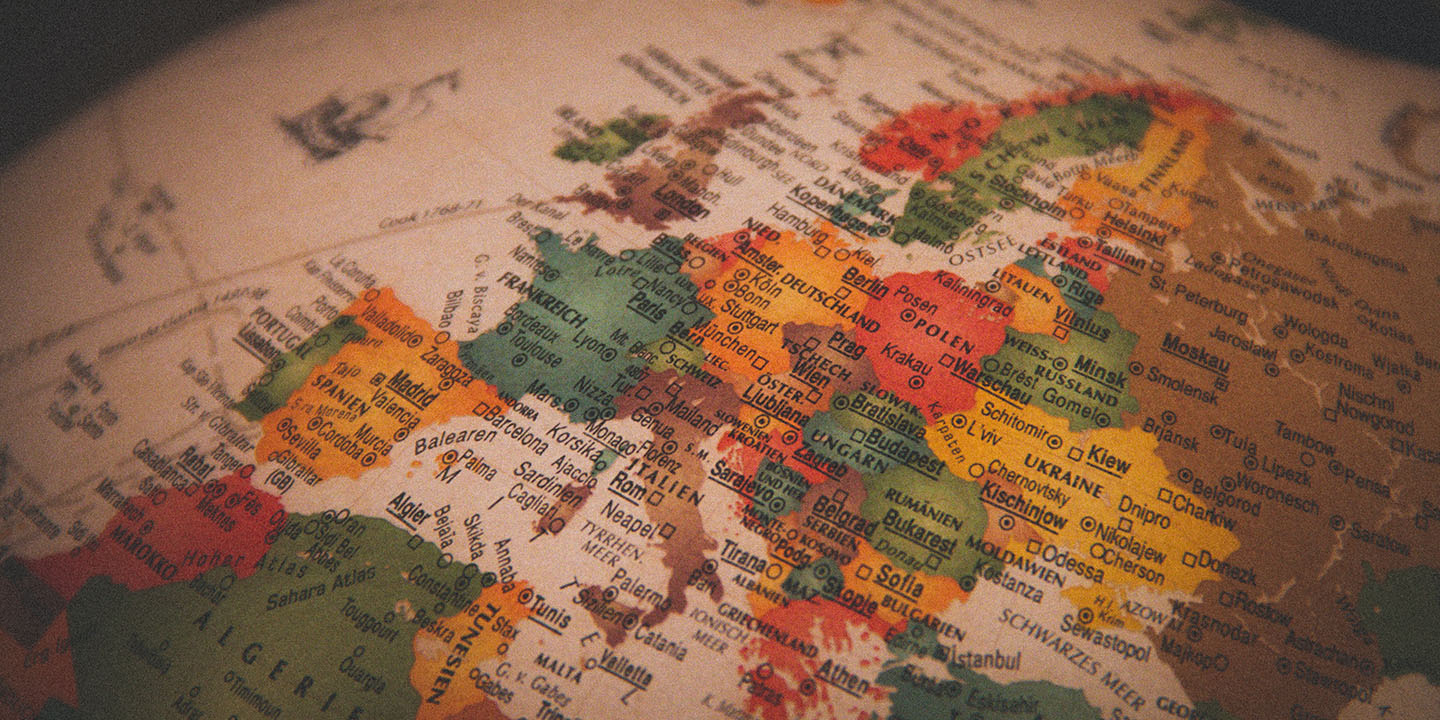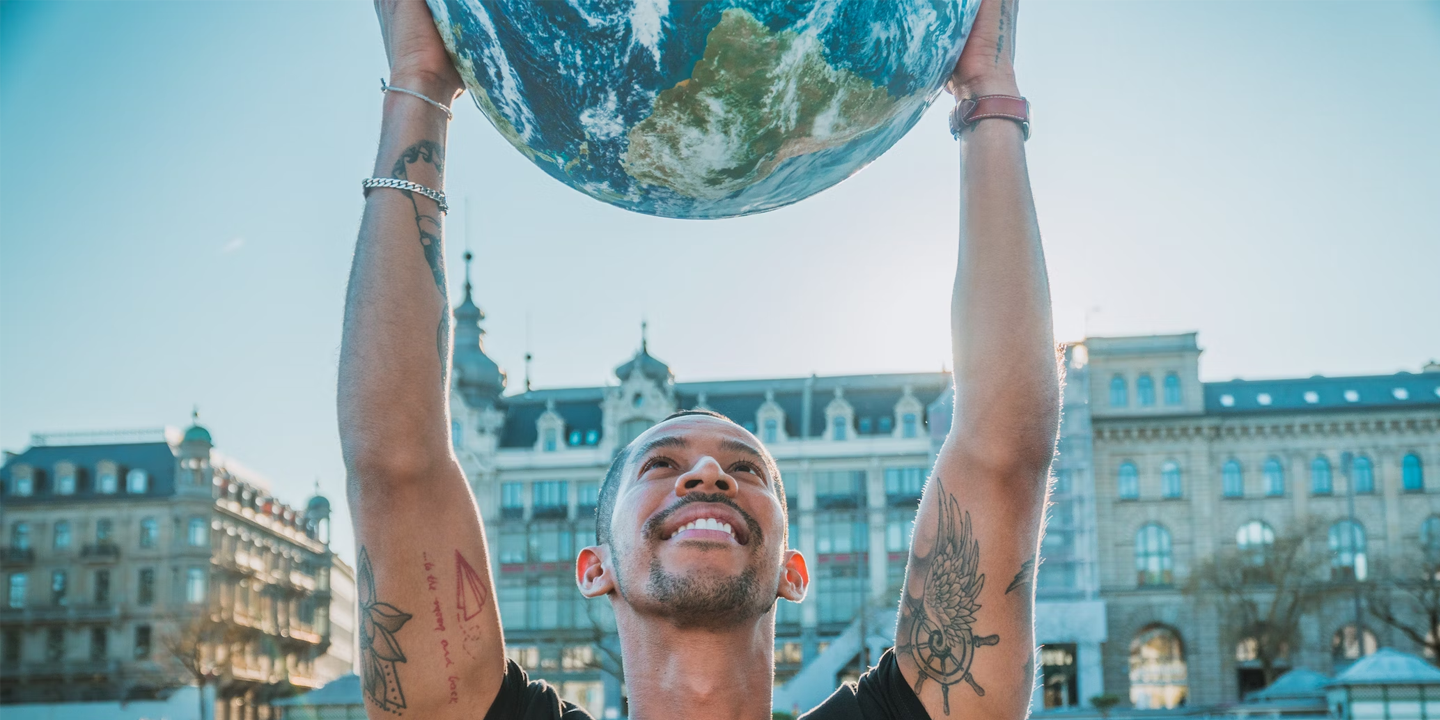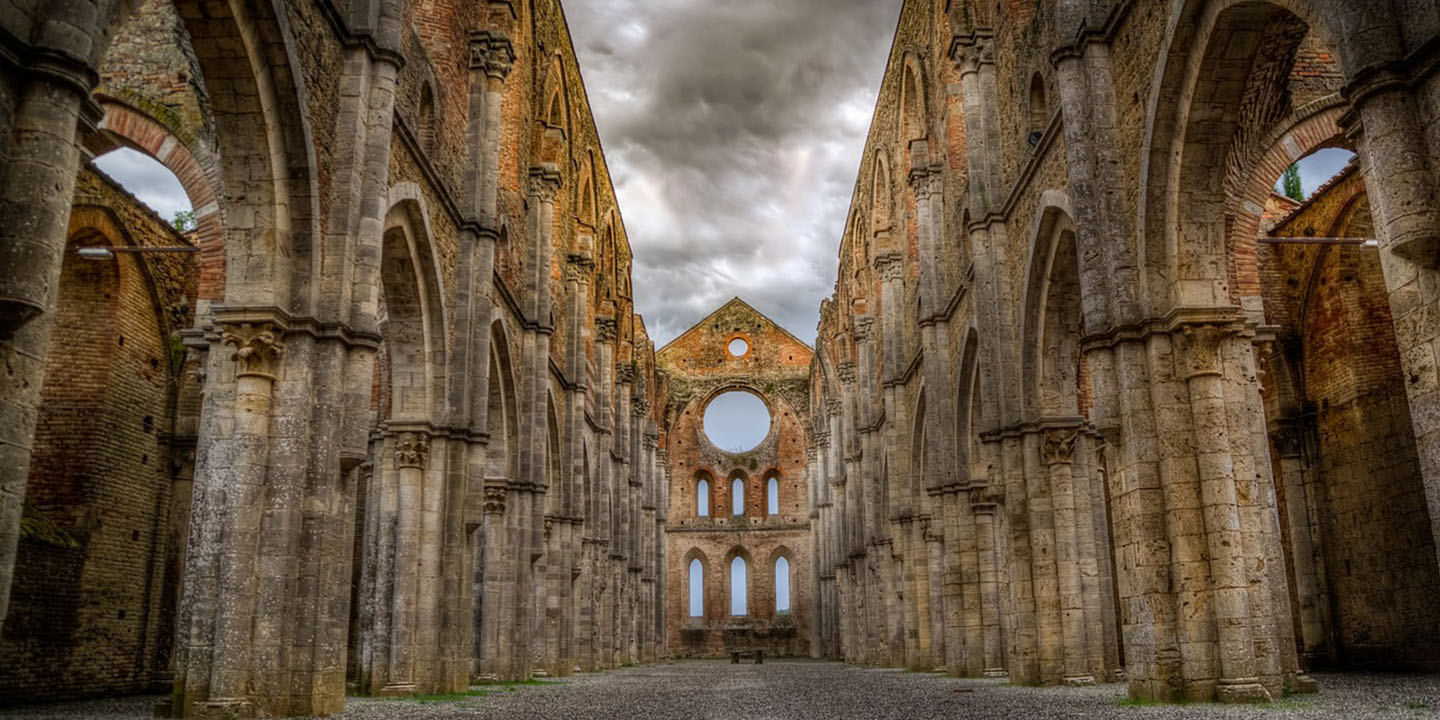 ---