Flying has never been easier. Modern technology has improved the industry enabling people to book flights without the need for a travel agent, something that was much more difficult to do years ago. Today you can go online, shop for the best fares, check into your flight, and perform the majority of your pre-flight tasks before stepping one foot into an airport.
The inconveniences of yesteryear are long gone, but unfortunately, that doesn't mean your trip is guaranteed to be a smooth one. Most airlines do the best they can to get you to your destination, but sometimes the weather, other passengers, or unforeseen circumstances can unexpectedly change your flight plan. We have compiled twenty-five stories from travelers around the world who share their most horrific airline experiences and let's just say these people probably won't be flying again anytime soon.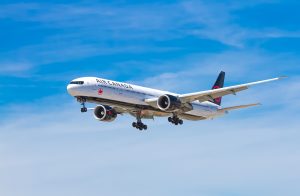 ---
45. Great Timing
I was riding a C-130 out of Baghdad for the short hop to Kuwait for mid-tour leave. We go all out for leather down the runway. Just before we lift off, two engines conk out and we skid to a halt.
"Gawd, glayd that didn't happen whilst we was in the a-yer," announces the North Carolina Air Guard crew chief.
Iraq sucked.
44. Gruesome Seat Swap
I was flying back to the states from Japan. The flight in itself was already a really long one. My family and I were seated at the very back of the plane — couldn't get any more back row than that as far as seats went.
Anyways, halfway through the 9-10 hour flight, a couple rows ahead of us, we just hear this poor woman frantically screaming in another language — I believe it was Mandarin or something along those lines. I think she was screaming a name or a cry for help. I believe it was her husband, since he was unconscious and wasn't responding.
The flight attendants came by, and they managed to find a doctor who was on the plane. They dragged his body toward the back of the plane and found he didn't even have a pulse. They were applying CPR to him literally right next to my sister who was sitting on the other side of the aisle from me. They kept trying but nothing worked. He passed from heart failure; according to the people with the gentleman, he had many health issues.
After they stopped, the flight attendants asked my family and I if we could move seats. They had move him somewhere until we landed. They planned on putting him in one of the bathrooms and sealing it off for the remainder of the flight, but their regulations didn't seem to allow that. So instead, we moved and took the seats of the family of the deceased. They ended up buckling him into my seat, and I ended up sitting where he had been.
So for the remainder of the flight, there I was, sitting in the seat of a man who had just passed away. While he was buckled into the seat I was previously in. It was a really strange feeling, not comforting at all. Because of our positioning, turning the plane around wouldn't have mattered. We were hours from anywhere we could get medical help. It's frightening to be in a situation where you know no aid is coming. I hope the family found some peace.
43. Getting The Belt
This was when I was 15. I was sitting in the middle seat, in between a tour group that must have contained a lot of first time flyers.
Cue to the flight attendants announcing to the passengers to fasten our seat belts. The two people on either side of me started freaking out because they couldn't find their seat belts. I tried telling them they were probably sitting on them, but they just panicked instead.
They were screaming and other people in the tour group started freaking out too. The flight attendants came, but had a hard time understanding them through the shouts.
I was also trying to explain to everyone what was happening. One of the people next to me finally calmed down enough and asked me for help to find the seatbelt. I had no choice but to reach under her, free the seatbelt, reach over, and fasten it for her. She yelled something to the rest of the tour group and I guess they figured it out since there were whoops and cheers. I had to help the other person next to me and reach under him too. They were both sweaty.
Then they decide to host a prayer session before the plane took off. The two people next to me were genuinely sweet and tried to make me feel included in the prayer group by holding my hand, but enforced prayer sessions just make me want to scream.
I mean, they were sweet people initially. They were worried why a young girl was all alone on such a long flight, and I had to explain that my family checked in really late, so we ended up separated. They were chatty and asked me a lot of questions about flying. I needed to sleep though, so it was painful.
Finally, I decided to just order a drink so I could pass out. (This was a more innocent time when most non-American airlines would not check for IDs.)
As soon as my Bailey's came, one of the people next to me shot me the most disgusted look and snapped, "You drink?"
I told them yes, and after that I was left alone.
42. Dark Flight Of The Soul
I had to fly back home from the other side of the country because my father went into cardiac arrest and he was not expected to make it. I had one phone call with my mother explaining the situation and that's all I heard from anyone before my flight. I was put on a plane home with the thought that my dad had passed at some point during the trip.
Being on a 8+ hour plane ride with the thought of never seeing your father ever again and every painful emotion racing through you while also being 30,000 feet in the sky with a bunch of strangers… that was one of the worst moments of my life. Hope I never experience anything like that ever again.
But I will add once I hit the ground, I was told that my father had woken up and was making progress against all odds. Glad to this day I still have him.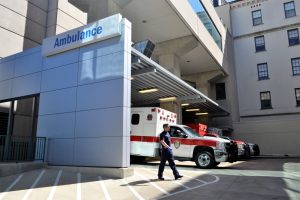 41. Hot Pot Of Coffee
40. From Precheck To Re-Check
At the airport: I have TSA Precheck, so I get to go through the fast line, leave electronics in bag, etc. I was on a business trip coming back from Detroit to Toronto. TSA flags my bag to go through the x-ray again. And again. And again. The third time a guy comes, picks up my bag, asks if there is anything sharp he may hurt himself on (no) before he pulls out my phone charger, kindle charger, and laptop charger. He puts the chargers back in the bag, sends the bag through.
Flagged again.
The guy told the woman at the machine to get up and leave after she couldn't even identify a phone charger on the machine without claiming it was dangerous.
On the actual flight: again, flying home to Toronto, this time from Tampa. Apparently there was a storm rolling in to the GTA and the pilots were trying to outrun it. Usually when a plane reaches the start of a runway, they line up, stop, ask for clearance, then take off. We did not stop. They opened the throttle before we had fully completed the turn, which was how I knew this was going to be serious.
We were screaming through the sky. Climbed steeper than I ever have, stayed at high throttle the whole way. We land 40 minutes early and practically skid into the jet bridge. We were the last flight allowed to land that day.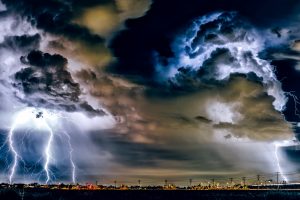 39. Pretty Scary
The woman sleeping next to me started to convulse, and she began to be sick all over my right arm and lap. All I could do was reach up and hit the call attendant button. After 30 seconds she woke up with no recollection of what happened, and it had never happened before.
They relocated the woman and I excused myself to clean up. I'm honestly just glad she was okay.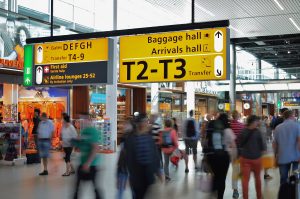 38. Red Dead Redemption
I was flying from from California to Minnesota. It was a perfectly normal flight at first — not too much turbulence, no unruly passengers, flight attendants all seemed professional. But things took a turn when all of a sudden the sky turned red.
We had apparently flown through the smoke of a forest fire and the pilot gave us no warning. We all thought the apocalypse had started…
37. Middle Man
36. She Was Thirsty
35. Just Like Groundhog Day
34. Back And Forth Across The Terminal
30. Thanks For The No Help…
United will never ever fly them again. Taking a direct flight out of Orlando to SFO with a 3 year old. Full flight, I have paid for a seat for my 3 year old, carry on his car seat and strap him in no problem. Goes down from there. Apparently the plane had come in the night before and had some mechanical problem that no one fixed. They off boarded us and re-board us 3 times. The last time we are told the flight won't be taking off and we will all received hotel vouchers for the night and will be put back on this plane the next morning. Well would anyone help me struggle back off the plane with the 3 year old, a car seat and diaper bag, now way. So I am last in line at the counter where the vouchers are being handed out and it is finally my turn, I laid my head on the counter and cried. Luckily for me I could fly into any of the 3 bay area airports; so of all 300 plus people on that flight I got a flight home on Delta. Well the Delta terminal is what seems like miles from the United terminal and I ask for assistance. Why would United give me any help, their answer was I had 3 hours to make it over to Delta that would be plenty of time. It took 23 hours to get to my destination. Lucky for me my son was a real trooper and was well behaved, no tears, no annoying anyone else.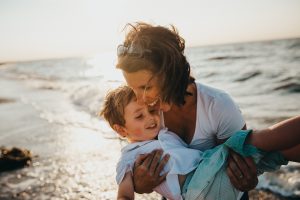 29. They Believed They Could Fly
24. A Flight For The Birds
23. Not Sitting Together
22. Sick And Tired
20. Nice Guy Finishes Last
16. Not Handled With Care