Is your next adventure already on the horizon? The destination, the itinerary, and the experiences are all so exciting, but the packing? Hmm, not so much. But don't worry one bit because we've got you covered! To help take the stress away from planning what to pack, we've carefully curated this list of top 25 travel essentials. These are absolute must-haves, ensuring that your travel game is fully elevated. Let's take a look, shall we?
---
1. A Solid Carry-On
First things first, before you even start packing, you need to invest in a great carry-on luggage. It should be high-quality, lightweight, but also spacious! Trust us, this investment may seem like an expensive one, but it'll definitely save you time, money, and unnecessary anxiety in the long run. Besides, it's a long-term investment where you'll be able to use it over and over again each time you travel.
Advertisement

Photo by Arnel Hasanovic on Unsplash
2. Packing Cubes
It's important to stay organized, and there's no better way to do so than with handy dandy travel packing cubes. These small fabric boxes not only make packing a breeze, but they also allow for more efficient use of your suitcase's space. Who knew you could fit in so many things?
Advertisement

Photo by Taylor Beach on Unsplash
3. Power Bank
Is there anything more terrifying than running out of battery when you're overseas and already relying heavily on your phone? Don't let that happen! Always keep a good power bank on you, ensuring that your devices stay charged and ready to go at all times.
Advertisement
Trust us, you're going to always want Google Maps handy when you're traveling abroad.

Photo by Markus Winkler on Unsplash
4. Travel Adapter
The variety of plug shapes worldwide is enough to give anyone a headache. A universal travel adapter is your simple and easy solution. It's like your passport to keeping your devices charged around the globe, regardless of the outlet shape.

Photo by Markus Winkler on Unsplash
5. Neck Pillow
Say goodbye to uncomfortable plane, train, or car rides.
Advertisement
A comfortable neck pillow can mean the difference between starting your adventure well-rested or with a bad crick in your neck. We choose the first option! Small, compact, and easily portable, you'll have no trouble fitting this in with your luggage.

Photo by Takahiro Yamagiwa via Wikimedia Commons
6. Noise-Canceling Headphones
Tune out the world with a pair of awesome noise-canceling headphones, perfect for creating some quiet time.
Advertisement
They'll be your best friend during long-haul flights or simply when you need some downtime from all the hustle and bustle of traveling.  If you're trying to get some much-needed sleep too, you'll be so thankful you brought this along.

Photo by C D-X on Unsplash
7. Reusable Water Bottle
Always remember to hydrate, hydrate, and hydrate!
Advertisement
Not only is a reusable water bottle eco-friendly, but it will also save you from those overpriced airport water bottles. And while you're on your travels, it never hurts to have some water on hand. You'll definitely find yourself thirsty as you go on long walks every day.
Advertisement

Photo by Bluewater Sweden on Unsplash
8. Travel Insurance
While this one's not a physical item, it's a must! The peace of mind knowing that you're covered for any unforeseen circumstances can make your journey much more enjoyable. You're on vacation after all, who wants unnecessary stress?

Photo by Francesca Tirico on Unsplash
9. Travel Apps
From language translators to maps, travel apps can make navigating a foreign land as simple as a stroll in your hometown park.
Advertisement
There's no need for physical maps or language books when most services are now digitalized. We know for certain that these apps will come in handy at some point during your trip.

Photo by Austin Distel on Unsplash
10. E-reader
Are you an avid reader? Ditch the heavy books and opt for a lightweight, convenient e-reader.
Advertisement
It's like carrying an entire personal library but without the weight. Perfect for passing the time, this is one purchase you definitely won't regret bringing along. You never know when delayed flights or other inconveniences may hit.

Photo by Perfecto Capucine on Unsplash
11. Multi-Purpose Shoes
Comfort is key, especially when you're traveling and likely to be on your feet all day. A good pair of lightweight, versatile shoes will serve you well whether you're dozing off at the beach or wandering around the city streets. If you've got a waterproof option at home, you might want to pack that too.
Advertisement

Photo by Joseph Barrientos on Unsplash
12. Travel Towel
You never know when a towel will come in handy! A lightweight, fast-drying travel towel will certainly come to your rescue when you least expect it. Helpful in a handful of situations, from impromptu beach trips to accommodations that don't provide towels, it never hurts to have one on hand.

Photo by Denny Müller on Unsplash
13. First-Aid Kit
Whether it's a pesky headache or an unexpected scrape, a travel-sized first-aid kit will be your best bet against minor medical inconveniences. You never know what may happen during your travels, and it's always better to be safe than sorry. Just get a small, compact one that will easily fit into your bag.
Advertisement

Photo by Kristine Wook on Unsplash
14. Travel Wallet
Keep your travel documents, money, and cards all in one secure place with a nice travel wallet. A good travel wallet is your defense against the chaos of losing passports or missing credit cards. Knowing everything's safe and together will likely decrease your stress too.

Photo by Jess Bailey on Unsplash
15. Camera
Always bring a camera that best fits your needs and will help you immortalize those fantastic experiences.
Advertisement
Whether you're a DSLR fan or a smartphone shutterbug, you can't forget to capture those breathtaking moments! You'll definitely want to take a bunch of photos so you can look back on these memories. 

Photo by NordWood Themes on Unsplash
16. Snacks
Now here's an underrated one - keep hunger pangs at bay with your favourite snacks always handy. We don't want to travel while hangry now do we?
Advertisement
From granola bars to nuts or dried fruit, they can be lifesavers during delayed flights or long bus journeys. Just toss them in your bag and you're all set. 

Photo by Nico Smit on Unsplash
17. Hygiene Kit
A compact hygiene kit with travel-sized essentials like a toothbrush, toothpaste, soap, and hand sanitizer will keep you fresh during your long journey.
Advertisement
Always useful when in need, keeping this on hand could prove to be one of the best decisions you've ever made.

Photo by Henrik Lagercrantz on Unsplash
18. Sleep Mask and Earplugs
When sleep calls, don't let the light or noise stand in your way. A good quality sleep mask and earplugs can help ensure that you get restful sleep anytime, anywhere.
Advertisement
It's key to having a great trip! You want to be as well-rested as possible before you leave your hotel room for a long day of exploration.

Photo by No Revisions on Unsplash
19. Portable Wi-Fi
Stay connected with a portable Wi-Fi device that's sure to come in handy. It'll help you avoid costly roaming charges and provide you with a reliable internet connection that can come in handy when navigating unfamiliar places.

Photo by Franck on Unsplash
20. Journal and Pen
Don't be afraid to document your thoughts, feelings, and experiences in a travel journey - it's a fun way to preserve these beautiful memories and reflect on your trip. One day, you'll be able to look back at your writing fondly. 

Photo by Jan Kahánek on Unsplash
21. Swiss Army Knife
From opening bottles to cutting ropes, we can't deny the versatility of a Swiss Army knife. You never know when it might come in handy.
Advertisement
Just remember to pack it in your checked luggage though! Don't want any trouble getting through security.

Photo by Patrick on Unsplash
22. Travel-Sized Laundry Soap
Hand-washing a few items can save you time, money, and suitcase space. With a small packet of laundry soap, it makes keeping your clothes clean an absolute breeze. You never know what messes you may come across while on your trip!
Advertisement

Photo by Dan LeFebvre on Unsplash
23. Rain Jacket of Umbrella
Don't let unexpected showers or poor weather dampen your adventure. A lightweight, compact rain jacket or umbrella can be a shining ray of hope on any rainy day. Just find one that is easily packable!

Photo by Steve Gale on Unsplash
24. Locks
Secure your luggage with some TSA-approved locks. If you're worried about your luggage, locks can act as an extra layer of security that keep potential thieves at bay. It can be an awfully stressful thing to worry about, so if it gives you any peace of mind at all, it's a good idea to bring one along.
Advertisement

Photo by Glenn Carstens-Peters on Unsplash
25. An Open Mind
Lastly, but most importantly, don't forget to bring an open mind with you on your trip. Be ready to embrace different cultures, foods, and experiences. After all, travel is all about discovery and personal growth, right?

Photo by Philipp Kämmerer on Unsplash
There you have it, the ultimate list of travel must-haves!
Advertisement
Perfect for any situation, just keep these items in mind when packing for your trip. We want you to have the best possible vacation so we did all the thinking for you! 
---
KEEP ON READING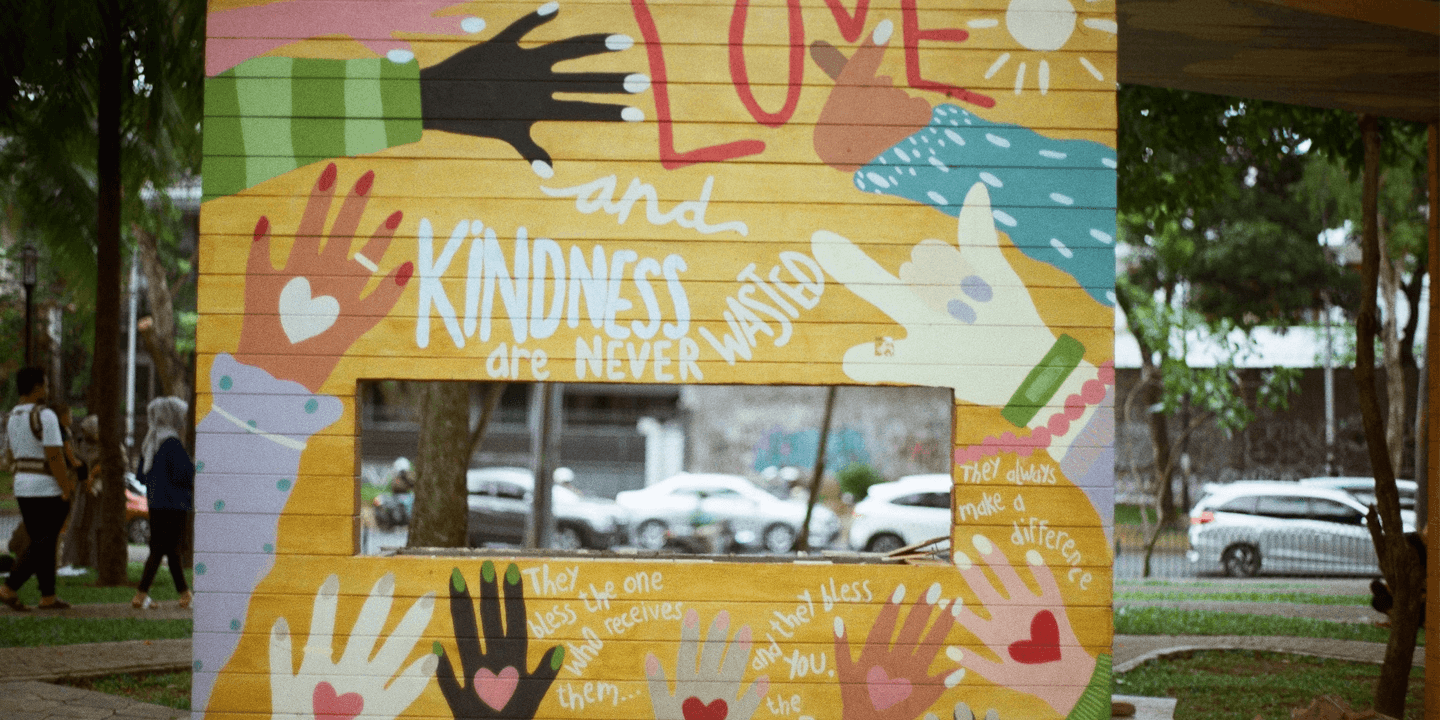 ---