Kyoto is the cultural heart of Japan. When people think of the old Japan, its pristine zen gardens, the colorful Torii gates, and Geishas shuffling along the streets; what they see is a picture of Kyoto. Far from the futuristic vibe of Tokyo's bright lights and lofty skyscrapers, Kyoto has managed to preserve the majority of its old world charm and is the second most popular place to visit in Japan. The city blends history and modernity, with traditional houses and shrines in certain districts and fantastic shopping centres in others. Although Kyoto makes for an ideal day trip from Tokyo, this ancient city is the ideal place to experience what Japan has to offer and truly deserves more time.

Photo by Florian Pagano on Unsplash
Quick Facts:
Language - Japanese
Currency - $1 USD - ¥109 YEN
Population - 1.459 Million
Transport - JR pass, buses and bikes

Photo by Sorasak on Unsplash
When to go
Kyoto is a great place to visit at any time of the year. In spring, the cherry blossoms burst into life and this is one of the best places to be captivated by them. In winter, nothing makes a better picture than the freshly frosted shrines and snow falling peacefully in the streets. In summer everything turns green, before exploding into the autumnal colour.

Photo by Fancycrave on Unsplash
Travel
The easiest way to reach Kyoto is by shinkansen (bullet train) from Tokyo or the rapid service from Osaka.
Kyoto Station itself is magnificent, and a moment should be taken to appreciate the architecture and enormous escalators before disembarking. Once you're in the city, renting a bicycle is a fun and adventurous way to get around the many sites. The locals are keen cyclists so pay attention to them for general bike etiquette and have a blast! If you don't feel like biking, the metro and bus services are super efficient.

Daniel Kelly on flickr
Sights

Photo by Ash Edmonds on Unsplash
Kyoto Tower
Kyoto Tower is the iconic red and white tower sitting on the roof of the building just outside of Kyoto station. Although the tower is a little gimmicky and there isn't much to do at the top, you can always look at your favorite spots from the observing deck. At night the tower is lit up, so it can be a useful point of reference if you are trying to get back to the station.

SanctyYumi on flickr
Shrines & Temples
In Kyoto you will see the traditional side of Japan,  and one of its main attractions is the plethora of grand temples and shrines. Kyoto is the home of 17 UNESCO World Heritage Sites, 1600 Buddhist temples, and over 400 Shinto shrines.

Photo by Jørgen Håland on Unsplash
Kiyumizudera "Pure Water Temple"
Kiyumizudera is a Buddhist temple in Eastern Kyoto that is also famous for its spectacular views of the city. Although, this site is noisy, crowded and totally commercial, it is still worth the visit.
Head in the direction of the "Tainai Meguri" to find a pitch black grotto that houses a rock with the power to grant any wish!  Walk up along the path from the temple until you reach a spot with a breathtaking view over Kyoto. This area is also full of little adorable jizo statues (little stone men usually wearing red bibs).
*Note - Kiyumizu-dera is currently being renovated so part of the complex is under construction until 2020.

Marwood13 on flickr
Daitoku-ji
Daitoku-ji is almost another world within Kyoto. The complex is a collection of Zen temples and impeccable Japanese gardens. Daitoku-ji refers to both: one of the main temples in the collection, as well as the entire complex. Koto-inis temple on the Western edge is known for its captivating bamboo lined garden filled with maple trees. This little escape is amazing in the autumn when the maple leaves turn into a deep red color.

annamilan63 on flick
Kinkaku-Ji
Kinkaku-Ji is the mesmerizing Golden Pavilion that amazes visitors at the Northern end of Kyoto. The upper stories of the elaborate temple are completely covered in gold leaf. It's little brother - Ginkakuji lies to the west. Kinkaku-ji is a haven for photographers ready to capture the beautiful surroundings. Every season brings a new dynamic scene to capture. As with most spots in Kyoto, it's better to arrive early and avoid the crowds. You'll be seduced by signs and vending machines to purchase green tea ice cream. Try some, it's actually pretty good.

Japón Entre Amigos on flickr
Ginkaku-Ji
The lesser known little brother of Kinkaku-Ji sits at the foot of the Higashiyama mountains. Although the ambition to cover its walls in silver was not realized, the name Ginkaku-Ji translates as 'Silver Pavilion.' With walkways leading into charming little gardens, this place is one of the hidden gems of the city. As a consequence, this is a quiet alternative to escape the hustle of the tourist spots and partake in a bit of quiet contemplation. Rid yourself of all the distractions in the world, after all, that is what the shrines we're built for. The serenity here is unbelievable. At the back of the complex, a little path leads up into a part of the mountain that offers a lovely view of the pavilion and Kyoto.

David Wilkinson on flickr
Heian Shrine
There are so many shrines around Kyoto that it's impossible to visit them all in one day. Pick your favourites and spend a few hours learning about their history and local traditions. Heian Shrine is particularly spacious and has a scenic area at the back with koi ponds and attractive zen gardens.

colormyshade on flickr
Yasaka Shrine
If you arrive on the shinkansen, the first thing you'll see is the towering Yasaka pagoda.
The Yasaka shrine is one of the most famous viewpoints in Kyoto. This is a great area to photograph the 5 storey pagoda between the traditional machiya houses. Head up to the shrine and you'll catch an epic view of downtown Kyoto.
Visit at sunset and you'll see the city burst into glowing colour as lanterns are lit for the night.

Michael Penkov on flickr
Fushimi Inari Taisha
A dedication to the fox god Inari, this shrine is known for the plethora of red Torri gates that follow up to the summit of Mount Inari. Every gate was a donation to the shrine, and each patron has their name inscribed in Kanji on the base of the Torri gate. This magical path is made up of over 5000 gates that lead up the mountain. This shrine is one of the most popular sights in Japan. The good news is that it's open 24 hours a day. Arrive early to enjoy a peaceful hike and catch the sunrise at the summit. Inari is also captivating when the gates are faintly illuminated and their red hue glows at the night. After dark, the shrine attracts a different crowd; as the sun disappears, dozens of cats appear from the shadows and slink into their home. These adorable fur beasts are very welcoming and don't mind a good scratch behind their ears.

Enzymatic Photography on flickr
Pro Tip:
Come early or late. The dense Torri tunnels at the bottom where most tourists take pictures are usually the most crowded, but not everyone has the stamina to complete the two-hour trek to the top.
How to pray at the shrines:
Pass through the vermillion Torri gate on the way to the shrine.
Purify your hands and mouth at the temizuya. Take the spoon-scoops and let the water flow over your hands and wrists, take a little water to cleanse your mouth.
At the altar to the shrine, bow twice, then clap your hands together twice, and bow again to say a prayer.
Many shrines offer fortunes (omikuji), draw a fortune for a small fee of  ¥100-200 and roll out the paper to predict yours. If you draw a good fortune, a special experience may be waiting for you in Japan. If you are not fortunate, you can return your fortune in good favor to the shrine by tying it to a tree or fence. You'll know where to do this once you see the mass of already knotted paper.
The Shinto religion is very accommodating, most people ask for clarity of the mind or simply a day of good weather. Some shrines have a vestibule to offer coins, or a rope pull to ring a bell.

Ayesha Zia on flickr
Kyoto Botanical Garden
Take a pleasant stroll through the leafy garden filled with cheery roses and large camphor trees. In the spring the cherry blossoms are magical in this garden, attracting visitors all throughout the season as the trees here last longer than other sites. Don't forget your picnic blanket!

yopparainokobito on flickr
Nijo-jo Castle
Nijo-jo is an imperial castle. In order to alert its residents from ninja invasions, the castle was built with squeaky floors on its main hall. Outside, the grounds are as fascinating as the inside since the castle is surrounded by a moat, varied plants and trees to wander around. 

Amol Panchabhai on flickr
Arashiyama
In this district of Kyoto, you'll find the number one viewed spot in Japan - the Arashiyama Bamboo Grove with it's mischievous macaques at Monkey Park. The changing of the seasons in March and December are so beautiful here, that festivals are held yearly to celebrate the glorious pink cherry blossoms in spring and the incredible autumn leaves. In December, the hills and valleys surrounding the river are illuminated to showcase the phenomenal beauty of the landscape. A great way to enjoy the scenery is to hire a rowboat and float around the Hozu-gawa river. A few minutes past the Togetsu-Kyo Bridge you'll find a small shack that rents rowboats.
Fee - ¥1,400 per hour

Ai Hirata on flickr
Arashiyama Bamboo Forest
The bamboo forest is just a little way up from the station in the Arashiyama district. If you have time, embark into an exploration of the lushest landscape and greenery in the heart of Kansai. There are a couple of entrances to the bamboo grove, but for a picturesque experience, it is recommended to first head through the grounds of Tenryuji Temple and exit out of the back towards the bamboo forest.
Pro Tip - Get there as early as possible to enjoy the grove without the crowds. Spending a night in the area will mean you can wake up just after sunrise and witness its beauty without many tourists. This is just one of those places where it's truly worth capturing the sunrise.
December is also a great time to be here. When the paths are illuminated for the Hanatouro festival, making the place look magical at night.

Kha Nguyen on flick
Kimono Forest
A lesser known spectacle of the Arashiyama district is the Kimono Forest. This isn't a real forest, but a collection of cylindrical pillars filled with elaborately crafted and stunning silk kimono fabrics. The pillars create a pathway that you can walk through, a museum of craftsmanship producing a nostalgic reminder of Kyoto's affluent past.

NATSU PLUS on flickr
Arashiyama/Iwatayama Monkey Park
Famed second only to the popular bamboo forest, Monkey Park is another tourist favourite. A herd of Japanese macaque monkeys reside here. The whole area is a mild and picturesque. Walk up the mountain, and observe the monkeys in their natural habitat. They're used to visitors and like to put on a bit of a show, but don't stare into the eyes of the monkeys because you might end up losing yours! There's also a fabulous view from the top of the mountain that you shouldn't miss.

basti_m28 on flickr Iwatayama Monkey Park, Kyoto
Gio-Ji Temple
Arashiyama has a number of temples and shrines, and Gio-Ji Temple is one of the most scenic. A thatch-roofed hall backs onto an enchanting moss-covered garden. The grounds are incredibly peaceful, and most tourists don't come here, so it's a great place to drop off and enjoy a few moments of calm.

Rick Budde on flickr
Otagi Nenbutsu-Ji
In the foothills of Arashiyama, Otagi Nenbutsu-Ji has a garden filled with tiny zen buddha statues gathered among the shrine complex, each covered in moss. More than 1200 statues make up the quirky temple garden, each with a uniquely sculptured face carved forever in laughter, or meditating serenely. The range of expressions is quite impressive. Who would expect to see a drunken Buddha laughing jovially or a merry fellow holding up a pet cat? Otagi Nenbutsu-Ji is hidden away at the north end of the mountain region of Arashiyama so it doesn't get a lot of foot traffic. It makes for a lovely off the beaten path experience if you're feeling a little overwhelmed by the manic panic that sometimes engulfs Kyoto.
* All of the shrines in Arashiyama have a small fee for the upkeep of the grounds.

Patrick Vierthaler on flickr
Gion
Gion hanamachi is one of the only remaining Geisha districts in the whole of Japan, along with Pontocho and Asakusa in Tokyo. Hanamachi means 'flower town", and is a collection of traditional houses known as okiya, where geisha and maiko, the apprentice geisha live and entertain guests. The secretive history of Geisha is rich, and they were once thriving communities, who for centuries passed down their traditions, respected lineage and incredibly beautiful collection of kimono.
Geisha essentially means Artist, and they are accomplished in a number of practices such as dance, tea ceremony, and the traditional Japanese shamisen; which is a sort of hand-plucked violin. Maiko apprentices and full Geisha can be easily distinguished by the colour of the collar under their kimono and painted white lines on the nape of the neck. A geisha can be recognised by a white collar, and two lines painted down her neck, whereas a maiko don a red colour and three lines. Miako also wear more elaborate hair ornaments and (kanzashi) and their kimono is more colourful and expressive.
The best time to spot a glance of one of these ethereal women is at dusk when they begin to travel to their evening engagements in a tea house or a private entertainment ceremony. Wander around the tight alleyways and traditional houses in the Gion and quarter and you're sure to spot one or two. It's always best to be polite and respectful, they are famed even in Japan and usually always attract a crowd of onlookers. So don't annoy them, they're not open to gathering around and taking selfies with you. However, you're in Kyoto, many tourists and regular people prefer to walk around wearing traditional kimono and yukata to really soak up the atmosphere. Some even dress up as a geisha for the day and will be happy to stand for a snapshot.

David Curry on flickr
Kimono rental
There are a good few kimono rental shops in Kyoto, but some aren't particularly good quality. Kyotemari, close to the Nishiki Market has a tremendous collection of well-crafted kimono for the reasonable price of ¥5,000. The owners are an absolute delight and will show you to fold your kimono the right way and help you tie your obi. If you're going for that extra special look, you can hire kanzashi hair ornaments for a little extra. There's nothing quite like the feeling of wandering through a calming shrine, with a silk kimono brushing softly against your knees in the most historical city in all if Japan. It's like stepping into another life where you were born a completely different person and somehow everything is peaceful and faultless.
¥5,000 per person for the day

Ryanos on flickr
Geisha Matsuri Festival and Seasonal Dances

Henk Binnendijk on flickr
Gion Matsuri
Possibly the most famous festival of all is the Gion Matsuri that bursts onto the scene in Kyoto every for the entire month of July. The people of Kyoto wear traditional garments and drag 23 elaborately decorated floats parade through the Shijo area of the city on the shoulders of Kyoto's strongest and most enthusiastic residents. Donned in traditional yukata (light cotton kimono) they run through the streets of Kyoto pulling the colourful and elaborately decorated floats to roaring crowds and delighted spectators. Little stalls pop up selling street food and souvenirs to honour the occasion. Japanese Festivals are the celebration of life. Everyone flocks to the streets to join crazy, loud and colourful events that are as much traditional as entertaining.

Malen on flickr
Miyako Odori
The Miyako Odori is one of the most highly celebrated geisha performances in Japan, and every spring people gather to see the stunning cherry blossoms and the ethereal Geisha showcase their talents. Inside the theatre, Geisha and Maiko perform elaborate dances, usually in an ode to the changing season and the divine beauty of nature. You can purchase a ticket that involves a special tea ceremony before the performance. Where an apprentice geisha in full kimono will serve you traditional macha and sakura wagashi, a little cherry blossom flavoured cake.
Tickets sell out fast and are best bought online as soon as you know you'll be attending. Book tickets HERE

Photo by wang xi on Unsplash
What to Eat

SHANGCHIEH on flickr
Nishiki Market
Known as 'Kyoto's kitchen', this undercover market filled with over 130 stalls is where the locals come to buy and sell their culinary delights. It's always crowdy here but that just makes it all the more fun. You'll spot Japanese mothers haggling for the freshest fish and plenty of tourists baffled by the offerings. Go with an empty stomach and try some of Kyoto's famous local delicacies. Just remember, if it looks like chocolate it's probably red bean paste, and if it looks like squid on a stick, it's probably just squid on a stick.

on flickr
Menbakaichidai Fire Ramen
A fun HOTspot that serves its ramen with a side of flames. It's a small spot and there will certainly be a waiting line in busy seasons that is worth the wait. The owners are extremely welcoming and the experience is fantastic, how often can you say you enjoyed a meal that was on fire?

jennaye lam on flickr
Katsukura - Tonkatsu
Tonkatsu is a breaded pork cutlet. There are a few places that offer this delicious dish with all you can eat shredded cabbage and yuzu sauce. If you want to grab a bite before exploring Kyoto, Katsukura is a restaurant conveniently located inside Kyoto.

Takashi Nakajima on flickr
Green Tea Ice Cream
Kyoto is like the Italy of Japan when it comes to gelato. There are a ton of places offering soft serve in many flavors. Shinpachi Chaya is located close to Arashiyama station that is definitely worth trying before your head towards the bamboo groves. If you're not a fan of green tea, try the award-winning pistachio!

a dash of zest on flickr
Gion Kinana
Gion Kinana's speciality flavour is kinako, which is sweet, ground soy flour used as a popular treat in Japan. The texture and flavours are a little different from traditional ice cream but it is definitely delicious and a true example of Kyoto style desert.

Wally Gobetz on flickr
Cherry Blossom Viewing
Kyoto is one of the top spots for cherry blossom viewing in the spring as the blossoms tend to stick a little longer than in Osaka. The traditional landscape also makes the perfect backdrop to enjoy the most charming season of the year. Most of the spots in Kyoto feel more pleasant under the cherry trees, which are highly attractive to the crowd.

Masaya Tanno on flickr
Philosophers Path
Philosophers path is a picturesque walkway that follows a canal with hundreds of cherry trees. In spring, these burst forth with delicate pink flowers, making it one of the prettiest walks in Japan. It takes about 30 minutes to traverse the pleasant track which includes temples that you will see along the way. 

ckersey1942 on flickr
Fushimi Jukkoku-bune Canal Cruise
Take the journey on a canal cruise at Fushimi Jukkoku-bune. There are two houseboats here – the Hideyoshi and the Ryoma. This is a breathtaking glide along the gentle canal where you will rejoice on the sights of the blooming cherry tress as their soft pink petals fall into the water.

JapanVisitor on flickr
Maruyama Park
This popular public park next to the Yasaka shrine is Kyoto's most popular cherry blossom viewing spot. It will definitely be crowded, but everyone will be full of joy. The large cherry tree at the centre is illuminated spectacularly after dark, and people gather to enjoy picnics and drinks under the trees. Sometimes it's not about escaping the crowds. As they say, if you can't beat them, join them.

Patrick Vierthaler on flickr
Arashiyama
The expanse of cherry trees that span the river and hills in Arashiyama is astounding and they're all lit up majestically in sakura season.

Annie Guilloret on flickr
Ninnaji Temple
If you missed out on the peak blooming season, Ninnaji Temple is the place to be. The temple has a variety of trees known as Omuro cherry that bloom a week later than the regular ones, and there are hundreds of them around the temple.

Iyhon Chiu on flickr
Out of the City

Carlos Palencia on flickr
Lake Biwa
If you want to go see the outskirts of Kyoto's, Lake Biwa north of Kyoto is one of the most beautiful lakes in Japan. The giant Torii floating in the centre of the lake is a majestic sight to behold during any season. In summer, a spectacular fireworks festival happens at a ten minutes walk from Otsu station on the South end of Lake Biwa. Enjoy walking around in Yukata, visit the many temporary stalls for a snack or a souvenir, and sit down to watch the skies erupt with these dazzling fireworks.
When - Around August 7/8
Time - 7:30 - 8:30

冠瑜 邱 on flickr
Kurama and Kibune
The Kurama and Kibune regions are known to be precious spots for Kyotoites to escape the city stresses and relax amongst the foothills of Kurama- Yama (Mountain.)

Trevor H on flickr
Kurama-Dera
A short journey out of the city will lead you into an area of valleys and mountainous terrain. Take a short hike through a trail of humble little mountain shrines and cosy groves of sugi trees. At the back of the temple, a track leads off towards the mountain summit of Kurama-Yama.

Photo by Eric Schroen on Unsplash
Kurama Onsen
There's nothing better in Japan than sitting in a steaming, rejuvenating hot spring. Nestled in the foothills is Kurama onsen, one of the few natural hot springs within easy reach of Kyoto. No trip to Japan is complete without an experience at an onsen. These famed hot springs are literally a way of life in Japan, and communal bathing in the natural hot spring water created from the deep recesses in the mountains is a regular practice and bonding ritual. A free shuttle bus runs between Kurama station and the onsen every 30 minutes. The winter is an enchanting time to visit this glorious region as the snow falls on the mountain. The indoor bath includes a sauna and relaxing areas.
Outdoor Baths - ¥1000
Indoor Bath - ¥2500
Purchase tickets from the vending machine outside of the building.
Onsen Etiquette
Tackle any bath house in Japan with a few simple rules:
Tattoos are usually not permitted, if you're unsure, please ask.
No swimsuits, or actual suits, just Birthday suits. All bathing in Japan is enjoyed in the nude. The Japanese are not self-conscious in the onsen and no one will bat an eyelid at your weird mole.
Always wash before bathing, use the showers and basins provided before entering the onsen baths. Most onsen offer shampoos and luxurious bath products .
Use the stools provided and don't stand up to wash. It's bad manners to splash other people with your shower water.
The large towel is for drying only and should be left in the changing room with your belongings and not taken into the baths. The small towel can be used as a modesty covering as you enter, or worn on the head like a peculiar hat. A lot of Japanese women like to tie them in cute little knots like hair buns.
Don't let hair fall into the water, wash it in the shower; the baths are for soaking.
And that's pretty much it!

Photo by Eric Schroen on Unsplash
Festivals

fulo0 on flickr
Arashiyama Momiji Festival
As autumn erupts into radiant colour around the hills of Arashiyama, The Japanese begin the celebrations for the Momiji festival. Boats parade along the river close to the Togetsu-kyo Bridge, where elaborately dressed characters perform and play traditional instruments from the water.
Tip- The festival usually happens on the 11th of November at 10:30 am but will be cancelled if there is a chance of rain.
Cost: Free! Just pick a good spot on the river bank, grab an ice cream and watch the show.

Romi Sigal on flickr
Kurama-no-hi-Matsuri
Kurama Fire festival. Kyoto's most theatrical event involves men in loincloths stomping around the streets holding huge flaming torches. The festival takes place every year on October 22nd  If you're in Kyoto at this time, this rousing celebration is something that shouldn't be missed.
Arrive early to get a good viewing spot, or persuade someone to let you sit on their shoulders.

MatsuriTracker on flickr
Gozan no Okuribi
Gozan no Okuribi is a Buddhist festival held every August 16 at Mt Daimon-ji and five other mountains surrounding Kyoto. The hills around the temples are set ablaze in the shape of giant kanji characters as a sign of cleansing and rebirth. This is a celebration of love and life where the Japanese organise reunions with families to ward off bad spirits and re-set. If you get to the highest point at Funaokayama Park, you will have access to a sublime panoramic view of most of the mountains. For a view of them all, book a table at one of the top floor restaurants or try to catch a view from the higher levels of the departments stores.
When - August 16
Time - 8pm
For more information on the festival and locations check HERE

kasuga sho on flickr
Where to Stay
Kyoto is a little pricier than other cities. If you're on a tight budget,  stay in Osaka and make the half-hour commute to Kyoto by train. There are hundreds of accommodation options to choose from, but Kyoto is a quintessential location to experience a traditional Japanese Ryokan. You'll never sleep better after doing it on the traditional futon and tatami mat. Many ryokan offer kaiseki (multi-course dining) and yukata (a light cotton kimono) to wear whilst on the premises. The courses are usually extremely filling,  and as they're made fresh by the owners, everything is seasonal and delicious. Spending one or two nights in a ryokan during your stay is definitely recommended, it's a wonderful experience and gives you a true picture of Japanese life.
Ryokan -

Photo by Masaaki Komori on Unsplash
Kyoto Yoshimizu
A delightful little ryokan inside Maruyama Park. Surrounded by maple trees makes this an incredible site in autumn. Staying inside a park is always special in Japan. You get to escape the bustle of the city and surround yourself with Japan's grand nature.

Photo by Andre Benz on Unsplash
Machiya -
Kyoto offers alternative housing options called machiya, which are basically traditional style townhouses. Enjoy all the perks of a ryokan with tatami mat floors and usually a relaxing zen garden at the back, whilst having the entire place to yourself. Most of Kyoto's rental machiya have been converted to accommodate Western guests, so if you prefer a bed to a futon and a regular toilet, that's the way to go.

Photo by Su San Lee on Unsplash
The Gion House -
Located conveniently in the Gion district, here it is easier to catch a glimpse of a geisha in the evening as you head back to your lodging.

Andrey Grushnikov on flickr
Aoi Kyoto stay -
This one is great for bigger groups as it's composed of a group of 6 machiya townhouses in downtown Kyoto. These machiya back onto the Takasebune canal, which is super nice in the spring and autumn season.
Four Seasons Kyoto is a more luxurious option. Here you would be staying at an exquisite 800-year-old Ikeniwa with private gardens and a tranquil little pond. A truly special option for an unforgettable stay in Kyoto.
If you have trouble finding any of these cool places please check out this map that we have marked to help you along your way. Happy travels.
This article is a contribution from one of our amazing travel writers Becky Coe on her experiences traveling Oslo. For more by Becky Coe check out her photos at https://becky-alice-coe.format.com/.

Max Fan on flickr
---
KEEP ON READING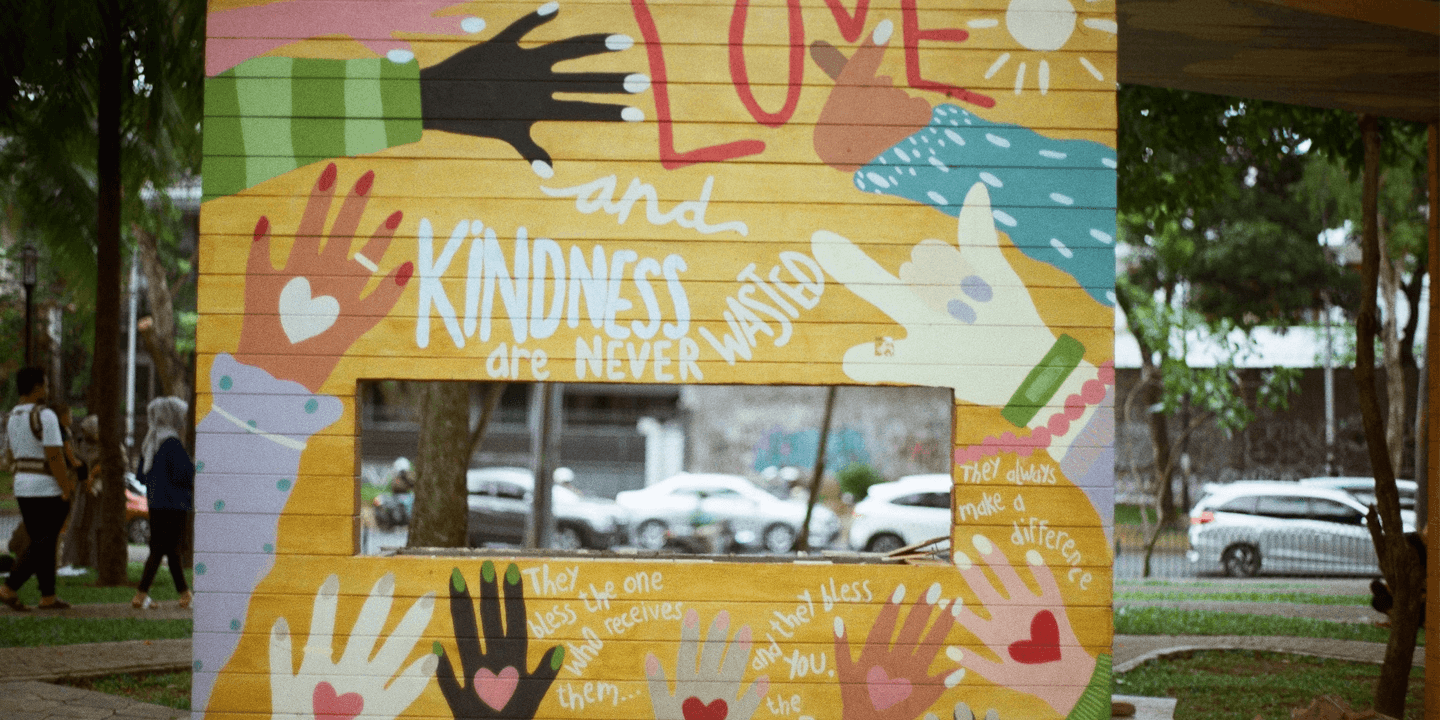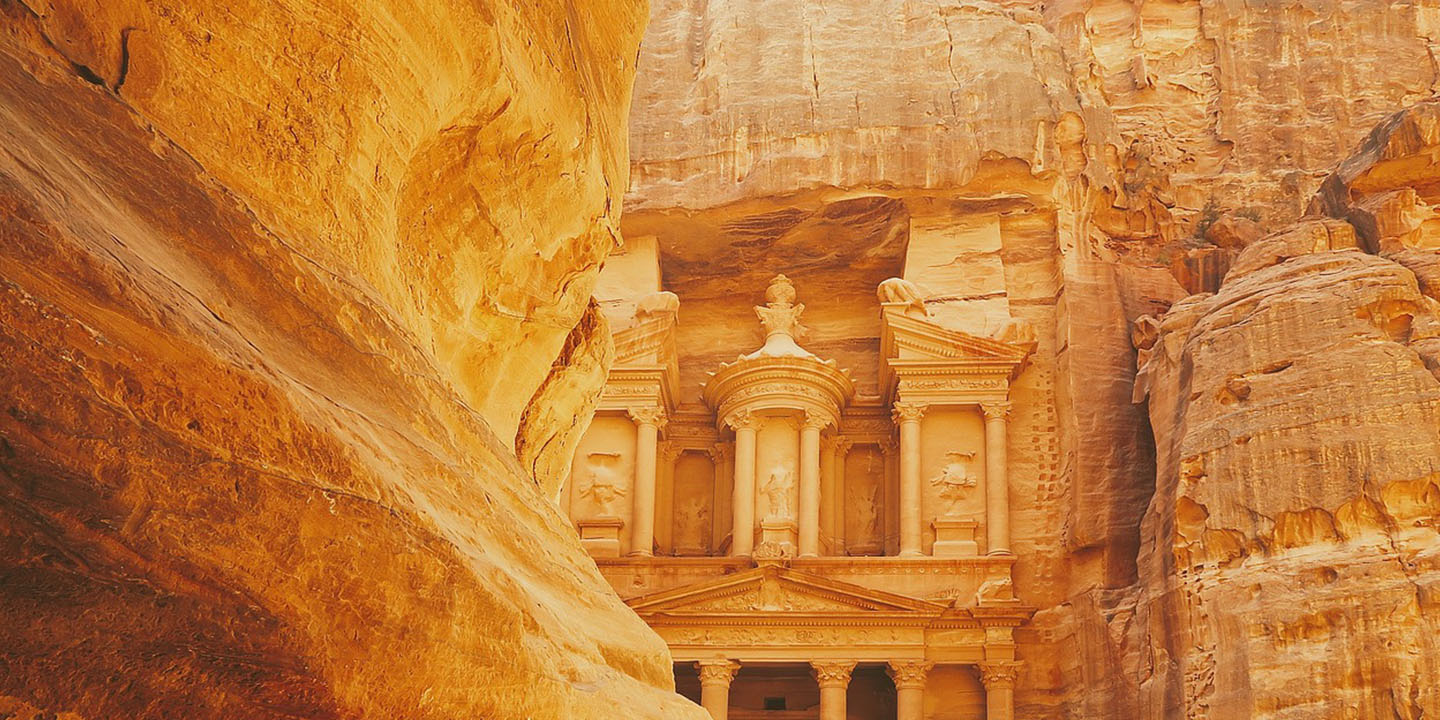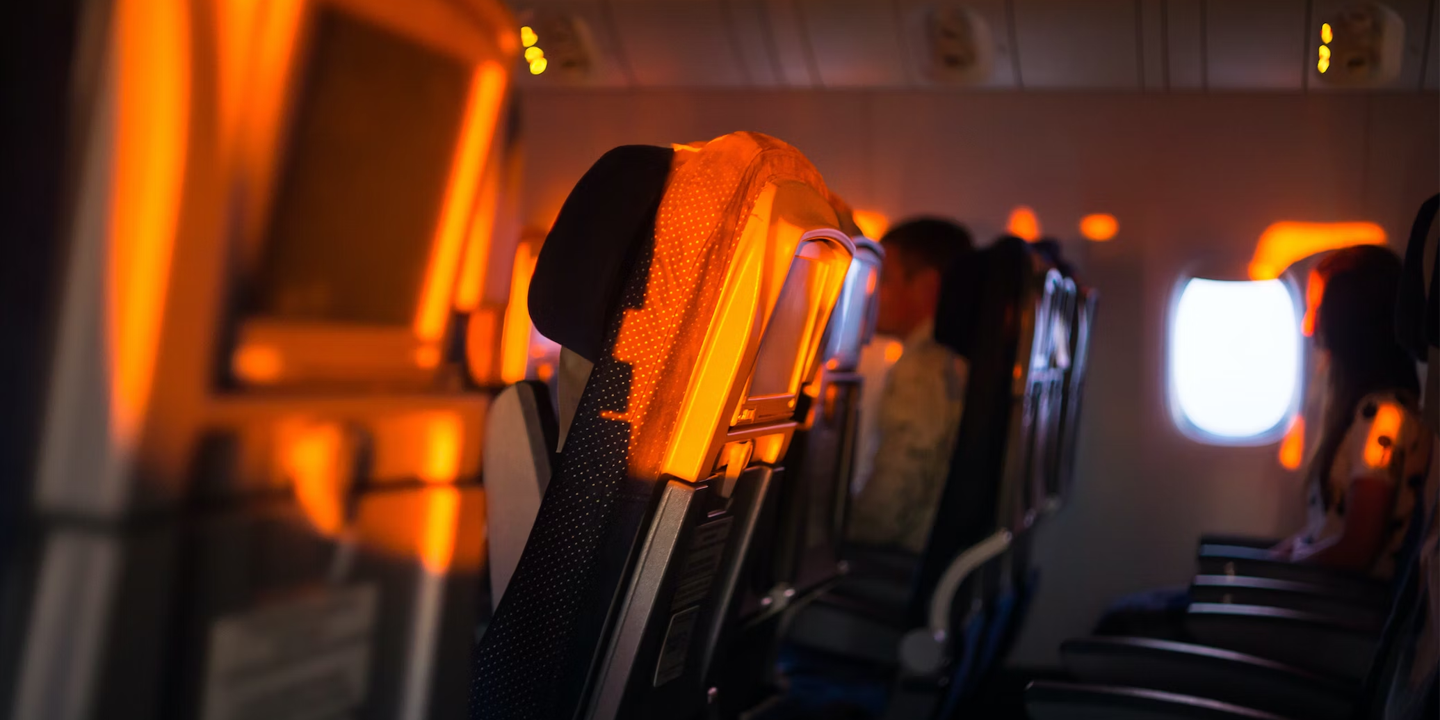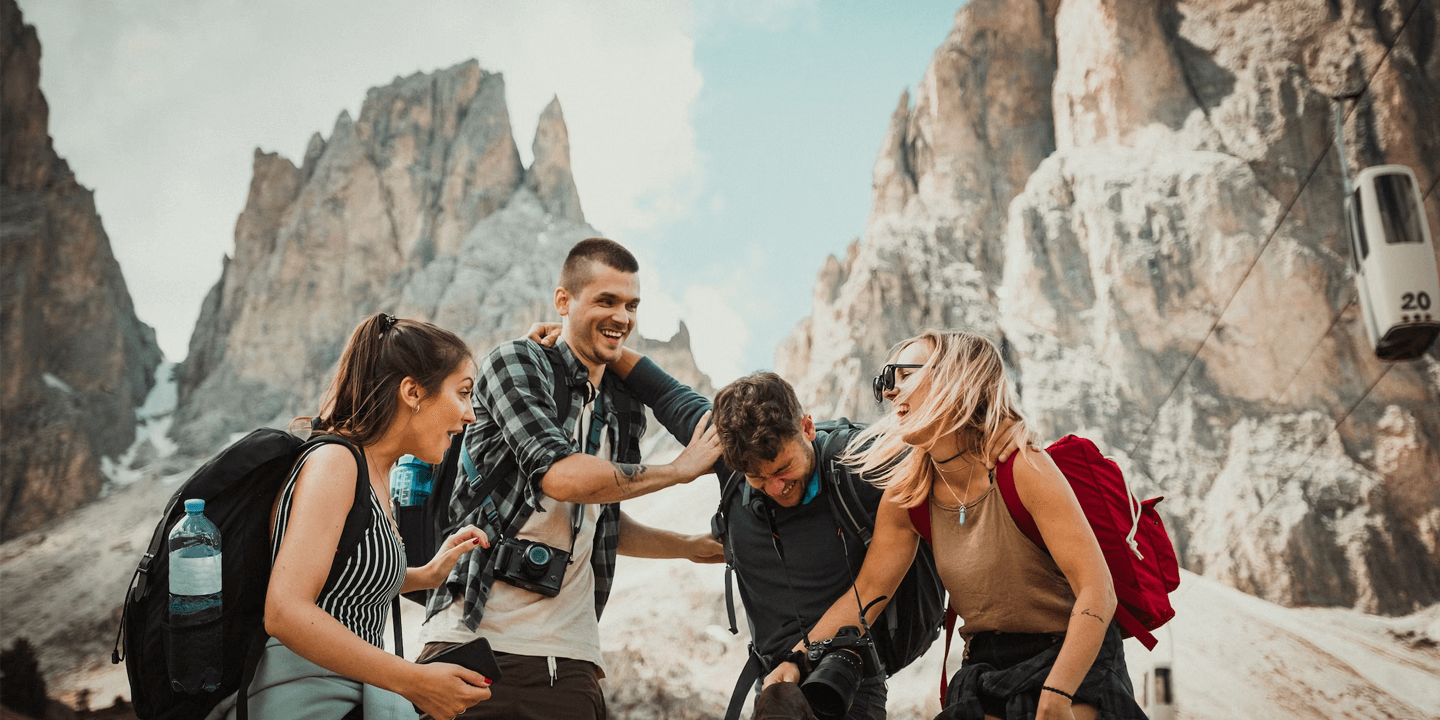 ---