The 37 Best Travel Accessories On Amazon
Travel is the best thing in the world, but it comes with a whole bunch of annoyances. Lost luggage, customs delays, long flights... it sometimes feels like it takes ten years to get where you're going. And that's after you've survived the stress of packing -- always too many options, never enough space.
Well, if you're looking for ways to make your next adventure more enjoyable, this list is full of solutions. From the best neck pillows, to handy chargers, to a portable footrest designed for use on planes, Amazon has the best travel accessories money can buy. We picked out a few of our favorites just for you.
With the holidays coming up, you're bound to find the perfect gift for that frequent flyer on your list -- and maybe some ideas to treat yourself as well!
Note: We may receive a commission on any purchases you make off this list.
---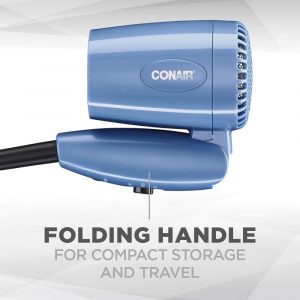 Amazon
This Conair folding hairdryer is perfectly compact and light (just over 1 pound), making it an ideal travel companion. Better still, it's powerful, with two heat and speed settings. If you've got lots of hair, you're gonna want to bring this baby with you next time you venture overseas.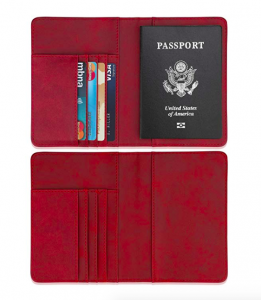 Amazon
This synthetic leather passport holder is slick and practical, with room for credit cards, ID, and (of course) the passport itself. It also features RFID protection to protect you from theft and comes in a variety of fun colors.
This basic soap kit will keep you clean as you travel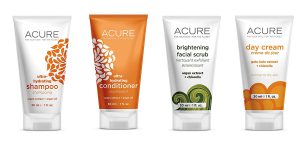 Amazon
Tired of using subpar hotel shampoos and conditioners?
(Assuming you can even get them). Well, get yourself the Acure Essentials Travel Size Kit, which includes shampoo, conditioner, face cleanser, and a day cream. They're perfectly sized for your suitcase and will keep you feeling fresh even on the go.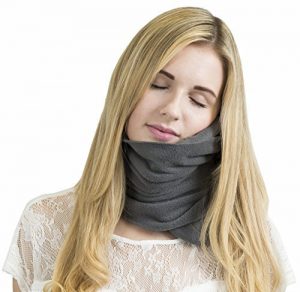 Amazon
An instant classic, the Trtl neck pillow is scientifically proven to keep your neck and head in a healthier position when you're sleeping in an upright position. For example, in an uncomfortable coach seat on a 15-hour flight. Oh yeah, you're gonna want to get one of these for your next intercontinental flight.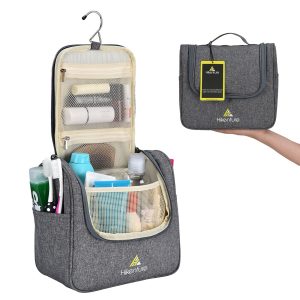 Amazon
The Hikenture toiletry bag is compact for your luggage, but it holds a surprisingly large amount of stuff.
It's also easy to open and hang in your hotel bathroom, relieving you of the need to rifle around in your suitcase looking for shampoo. Altogether, it might just be the best toiletry bag for travelers.
The best travel-friendly USB charger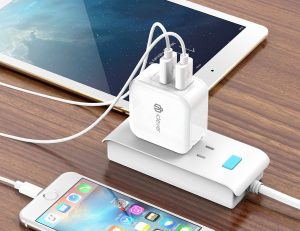 Amazon
Pretty straight-forward: you need to keep your devices charged. This is Amazon's best-seller in that department, likely because it's easy to pack and it offers two USB charging ports. Plus it's compatible with practically any smartphone or tablet.
These packing cubes make it easy to get everything you need in your suitcase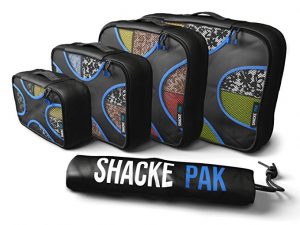 You'll be surprised how much you can fit in that bag with help from the Shacke Pak. Summer dress or fall sweater?
You can bring both and more besides -- if you optimize your packing.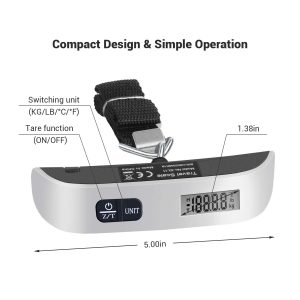 Amazon
I don't know about you, but I have recurring nightmares about my luggage being overweight at the airport. You can eliminate that fear with the Etekcity hanging luggage scale, which is easy to carry, easy to use, and easily worth the money.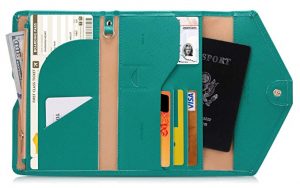 Amazon
This tri-fold travel wallet has room for your passport, your cards, your ID, your plane tickets, and even cash. Plus it's super compact and RFID protected so strangers can't use tech I don't understand to rob you.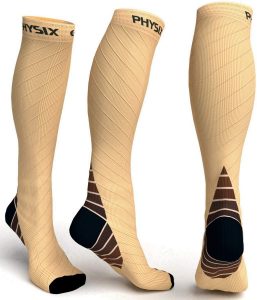 Amazon
If you find that your footsies swell up when you're flying, this is a worthwhile purchase. These compression socks will keep your ankles and toes from bloating up, and they're perfect for either women or men. Protect your two feet, even at 30,000 feet.
These luggage tag holders will protect your... well, guess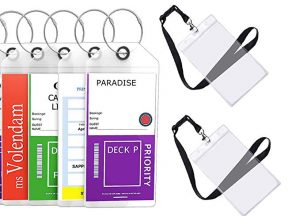 Amazon
If you're going on a cruise, you don't want your luggage tags to get torn off. Or damaged. Or wet. Enter the Highwind Cruise luggage tag holders, plastic-coated to make it less likely that some horrible accident will separate you from your belongings.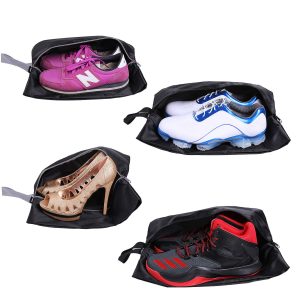 Amazon
Packing shoes is a nightmare -- for me, anyway.
These water-proof nylon bags make the whole process much easier. You can use them for travel, but they're also handy when you're at home and need an easy way to bring your runners to work so you can hit the gym on the way home.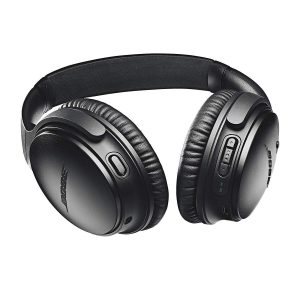 Amazon
The Bose QuietComfort 35 II noise-canceling headphones are not cheap. But if you fly a lot (or spend a lot of time in noisy environments), they're worth the investment. Shut out the world and lose yourself in your favorite album or audiobook as you soar over the endless ocean, oblivious.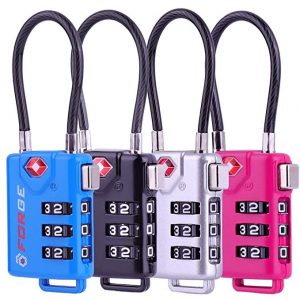 Amazon
Okay, I know that headline doesn't exactly inspire confidence -- much like the TSA.
But seriously. You want locks to protect your luggage, and you want those locks to be made of steel alloys with re-settable combinations. Don't roll the dice with your precious belongings.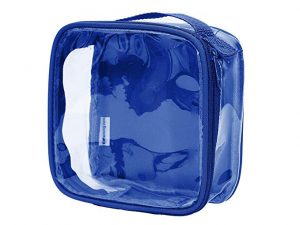 It's TSA compliant, so you can put your 3 ounces of liquids in here. It's transparent and easily accessible, to make your trip through airport security a breeze. Or, at least, breezier than it would otherwise be.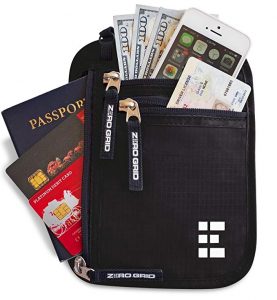 Amazon
Here's another nifty gizmo to help you store all your valuables in one secure location. In this case, on your torso, beneath your clothes. The Zero Grid Neck Wallet can be comfortably strapped across your body, and naturally features RFID protection.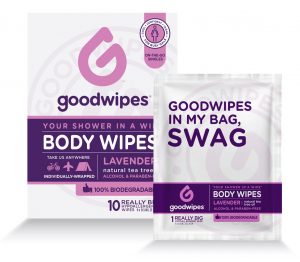 These wipes are perfect for keeping yourself mean and clean on the go -- whether on an airplane or in a tent. Not only are they biodegradable; they're also made with tea tree oil and lavender for a soothing scent.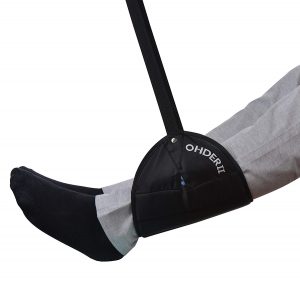 Amazon
Oh yeah, this bad boy is designed specifically for use on airplanes. Just clip it to your tray table and put your feet up. Don't you wish you'd had this on every flight you've ever taken?
The bag bungee makes it easier for you to transport your luggage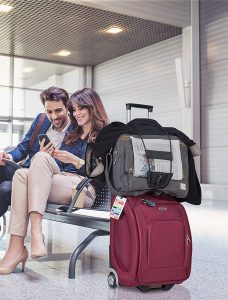 Amazon
The bag bungee will make your trek through the airport less hectic by allowing you to tie your carry-on to your rolling suitcase.
It's perfect for keeping all your luggage in one place and rolling yourself to the gate with ease.
These leak-proof silicone bottles make it easier to transport fluids

Amazon
There's nothing worse than opening your luggage only to find your shampoo has leaked out in the bag. Not only are these bottles TSA approved (yay), they're also leak-proof and easy to use.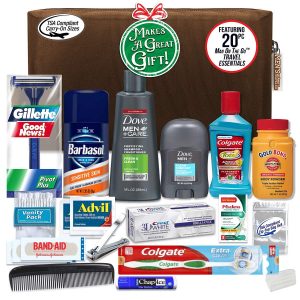 Amazon
This is the perfect gift for the male traveler in your life -- especially if, like me, he's forgetful. This kit includes everything he could possibly need to maintain himself while blazing that trail. And it's compact and affordable to boot!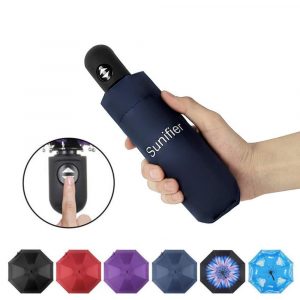 If you've ever visited somewhere rainy (like, oh, I dunno, the UK) without bringing an umbrella... you will understand the appeal here. This little guy is small enough to fit in your luggage and strong enough to keep you dry on those drizzly London mornings.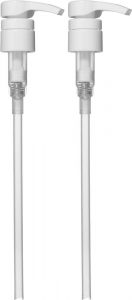 Amazon
If you're putting your shampoo/conditioner/body wash in random containers, get yourself a pair of pumps so you can properly dispense them when it's bath time. It's a simple and very cheap way to make your trip that much more convenient.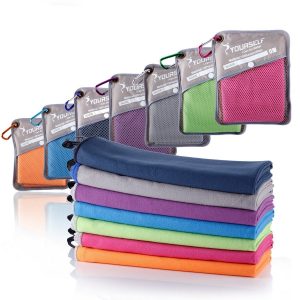 These fast-drying and comfy towels come in multiple sizes for your convenience.
They also come with pouches that are very easy to pack. Altogether, they're perfect for travel, camping, or for outdoor sports enthusiasts.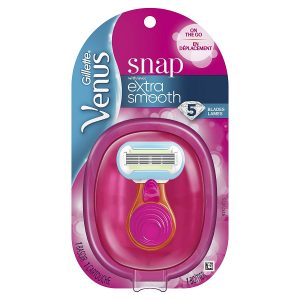 Amazon
Don't use awful disposable razors the next time you travel. Instead, pack the super compact but high-quality Venus Snap. Your body will definitely thank you.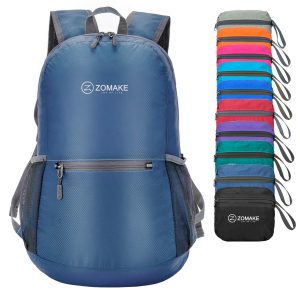 Amazon
The ZOMAKE lightweight backpack is durable and adaptable. It can hold more than 5 gallons of stuff, but when empty you can fold it down to the size of a small sandwich. That makes it perfect for stuffing in your luggage -- or using as your carry-on.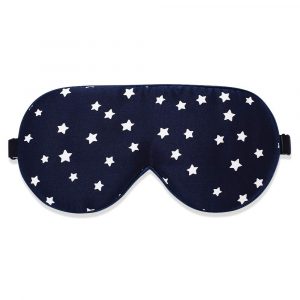 Amazon
If you're taking a long flight, don't do it without a sleep mask. And if you're going to buy a sleep mask, you should by the Alaska Bear Natural Silk. It's soft and (pun intended) easy on the eyes.
Some skincare facial spray to keep you hydrated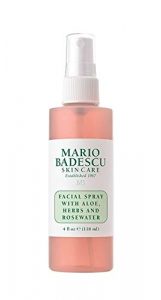 Amazon
I don't know about you, but my skin gets super dry when I fly. It probably has something to do with that unhealthy recycled air. Mario Badescu's skincare spritz is a good option to keep your dermis hydrated. It's made with fragrant herbs and rosewater to fend off that bleh airplane smell too.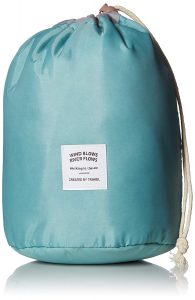 Amazon
Put your perfume, mouthwash, shampoo, whatever liquids you're bringing with you in this handy waterproof bag.
That way you'll never have to deal with these things spilling all over your clothes because some baggage handler was having a rough day.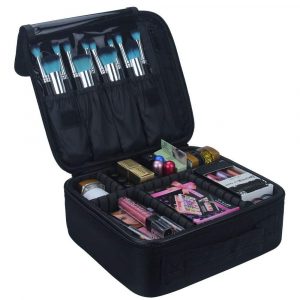 Amazon
Look fresh wherever you go with the Relavel Travel Makeup Train Case. It has adjustable dividers so you can use the space however you want, as well as special compartments for brushes. It's also compact, waterproof, shockproof, and spill-proof on the inside.
Amazon's best-selling duffel bag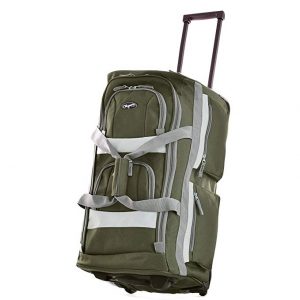 Amazon
Spacious and with tons of pockets (hence the name), the Olympia 8 Pocket Rolling Duffel Bag is a consistent favorite among travelers. The pockets lend versatility, the main compartment is capacious, and the zippers are 'self-repairing'.
You can't really go wrong here.
Fluorescent handle wraps make your luggage easy to spot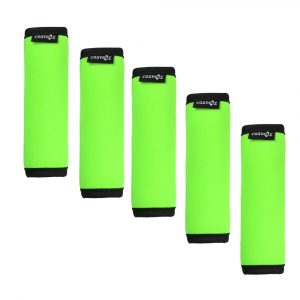 Amazon
A handle wrap for your suitcase might sound extraneous. But if you've ever been exhausted, struggling to find your case at baggage claim, you'll see the practicality. The bright colors will make it easier to identify your bags quickly so you can move on to the fun parts of traveling.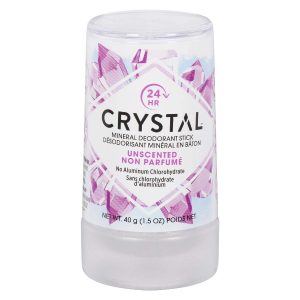 Amazon
This mineral salt, cruelty-free deodorant is small enough to hold in the palm of your hand. On a long, smelly flight, this is definitely something you'll want to bring with you. Heck, bring enough for everyone on the plane and the trip will be a lot more enjoyable.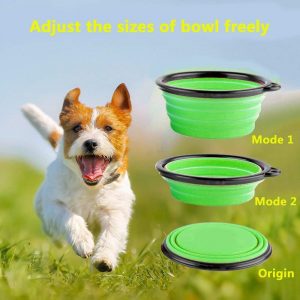 If you're traveling with a furry companion, bring a collapsible water bowl along with you. It's super easy to clean, and more importantly, super easy to fit in your luggage.
This tiny charger is perfect for airplanes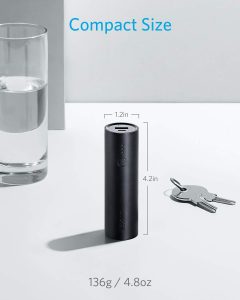 It's no larger than a tube of lipstick, making it the perfect accessory to slip in your carry-on. That way you can charge your phone mid-flight if you start to run out of juice.
With this checklist, you'll never forget anything important again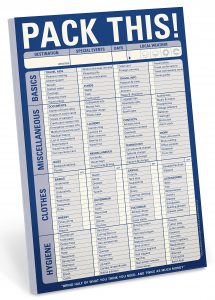 Amazon
If you're like me, you need this more than anything on the list. Ironically, it is a list, a list of all the essentials you absolutely need to pack for your next adventure.
Just tick the boxes and you can't go wrong.
Pants expanders, for when you get a little too into the cuisine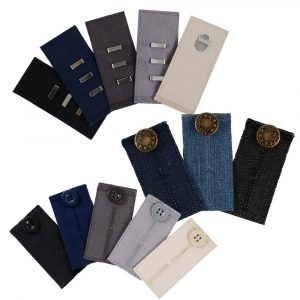 These incredible swatches come with fly buttons. The idea is you attach them to your pants to give you an extra inch when you need one -- i.e. after a big meal. It's a travel-friendly alternative to wearing track pants in public.
---
KEEP ON READING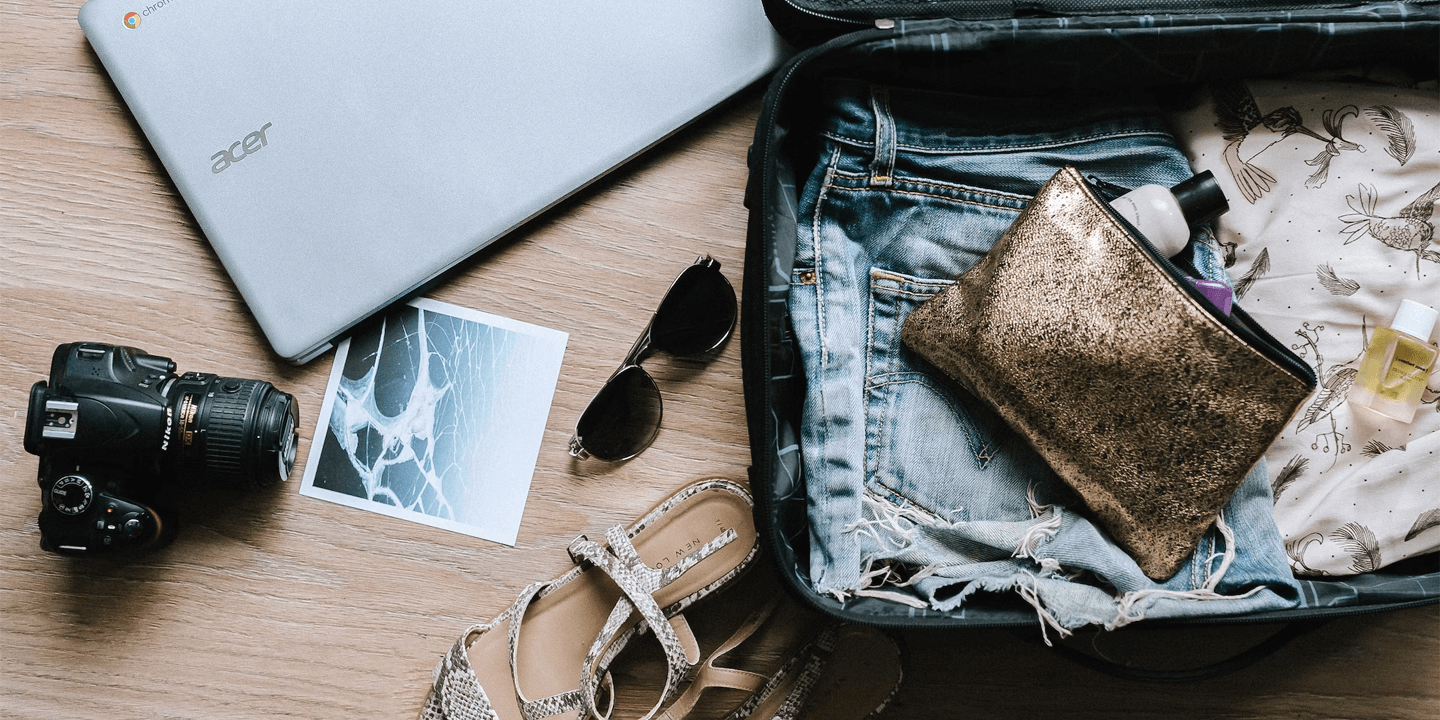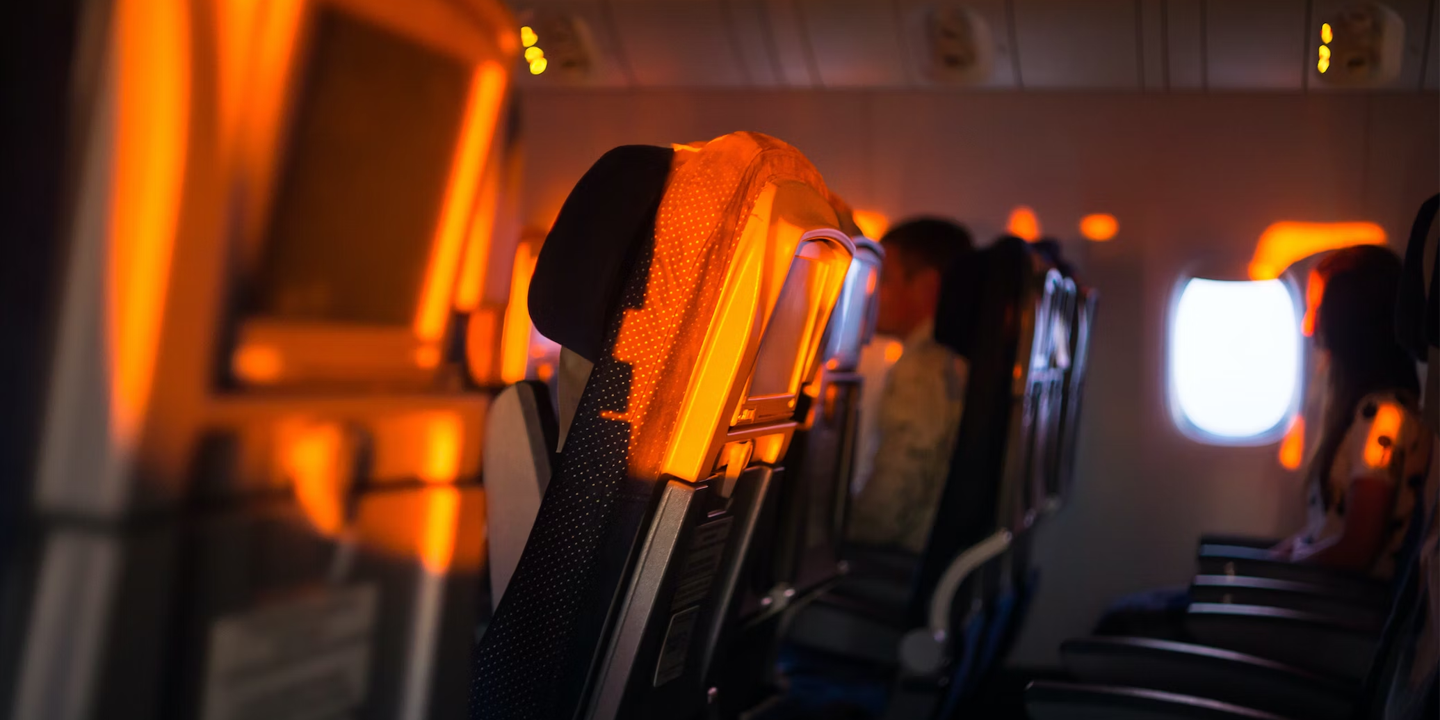 ---