Travelers Share Their Best Travel Romance Stories
There's something so magical about falling for someone on the road. Everything is heightened: the risks and the rewards.
On the one hand, you risk getting your heartbroken. Sometimes you fall in love with someone in paradise for a week or two, and it never goes beyond that.
On the other hand... if you hold back, you might miss meeting that special someone at that train station in Warsaw who was going to be the one.
Bittersweet or triumphant, fleeting or unforgettable, passionate or unconsummated -- these are the best travel romance stories as told by the travelers themselves.

Image by StockSnap from Pixabay
---
28. I would kill to have that much money to travel

Image by
27. The funky monkeys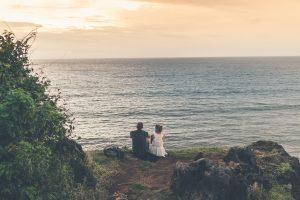 Artem Bali on Unsplash
26. "It seemed pointless not to try"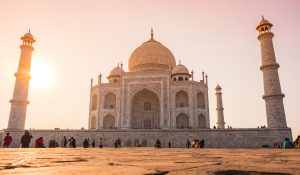 Image by
25. Even when it doesn't work, it works
To this day, it never ceases to amaze me how many things you can learn in a relationship, even more when cultural backgrounds are extremely different.

Image by
24. "The beauty of a moment is that it's fleeting."

Image by
23. Spicy salsa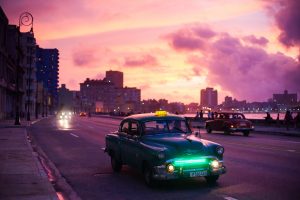 Image by Havana, Cuba.
22. One crazy night

Pexels/Niki Nagy
21. Under the warm Brazilian rain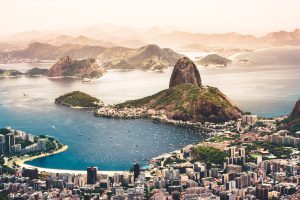 Photo by Agustín Diaz on Unsplash Rio de Janeiro, Brazil.
20. If you need to make it work, you will
The best decision I ever made was saying hi to the cute boy sitting by the pool! We've had our ups and downs. We did a total of 6 months long distance while he was finishing his world travels. But if you want it to work you'll make it work.
He took my old iPhone I had in Australia so we both could use iMessage and FaceTime or when he was able to connect to wifi we'd use Facebook messenger. Time zones were a tad tricky. When I was in Hawaii and he was in New Zealand, 11 hours apart, I would be waking up and he'd be headed to go out with friends or whatever.
We knew we had something special from the day we met and both wanted to make it work. We did it! I moved to Denmark in May, never thought twice about leaving all my friends and family behind. It was the best risk I've ever taken in life. Lived over here for 3 months while he was still gone, took the chance and it has all worked out!

Image by
19. "Man is it a good feeling to be that loved"

Unsplash
18. Claire without clarity

Image by
17. Mouths: for food and kissing

Image by
16. We have to leave to know we want to stay

Image by
15. Met at a wedding
I met my wife at a destination wedding in Rio (I'm from USA).
When I left, we exchanged contact info but didn't talk much initially. About 6 months later we really started talking more and more and realized we had a lot in common and enjoyed talking together. This was when I decided to go back and visit (I had already wanted to visit but now I wanted to go to see her).
Basically, I really wanted to visit Brazil again to learn more and explore. But it was really more about spending time with her.
We've been married for 3 years and it's great. We both love to travel. Morocco was our big trip last year but we also hit up Las Vegas and Nantucket for shorter trips. We're going back to Rio next week for Carnaval!

Image by
14. Matt from Australia

Image by
13. Everything is impossible until it happens

Image by
12. A bus ride that made all the difference

Image by
11. Live in the moment, love in the moment

Image by
10. "I feel stupid now for ever thinking that it couldn't work"
This happened to me. It changed my life!
I'm Australian and I went on a short 2 week holiday by myself right before I started my PhD. On the first day of my holiday, I signed up for a 3-day tour of a national park in Australia. I started talking to this cute Swiss guy on the tour and we basically spent the next 3 days talking, we had a great connection. We then spent 2 more days together after the tour before I flew to Singapore and he traveled south. After we said goodbye I immediately had a strong feeling of regret. Why didn't I just stay and travel with him?
Anyway, I went to Singapore/Malaysia and a few days after I got home to Melbourne, he arrived in Melbourne. He was supposed to stay for a week but he stayed for 5 until his VISA ran out and he had to leave Australia. We just fell so naturally into a relationship. We were already in love but we still both knew that it could only be a holiday romance. He suggested that we continue the relationship but I didn't think it was realistic so we said goodbye (which was completely heartbreaking).
He flew to New Zealand and we stayed in touch by phone and Skype. I decided to fly to New Zealand to visit him and say goodbye (again) before he flew back to Europe. That week led to us agreeing to continue the relationship long distance and I would visit him in Europe for Christmas. Christmas then led to us maintaining a long-distance relationship for another 2 years. It was really challenging but we were both busy with uni/work and we saw each other every 3 months which meant heaps of exciting traveling.
Just over a year ago he moved to Australia so we could finally be together. We're very happy and we're planning to spend our lives together!
The weird thing is that I feel stupid now for ever thinking that it couldn't work, but at the beginning, it just seemed so unrealistic and crazy to think it could be anything other than a holiday romance.
Here's the thing: unexpected things happen and we can never predict where our lives will go. Anyone that knows me knows how crazy it is that I let a backpacker stay with me for even just a fling. But the point is, I just went with my feelings at the time. Even though my mind told me it couldn't be anything serious, it felt right so I just did it and enjoyed it for whatever it was. I never could've imagined how my future would turn out.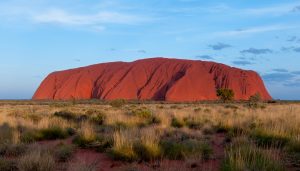 Image by
9. "No one wins without playing"
In April 2014, I had just finished my master's degree, broken up with my boyfriend, and I had no idea what the next step was. All I knew was that I needed to get away because I didn't want to live in Paris anymore.
So I bought a plane ticket. One of the flexible ones that allow you to take various flights all over the world.
I toured the US and Canada, met awesome people on the way, somehow met myself as well. However, this was the easy part of the trip. The second part of the trip was South America. Much scarier for me, but even more exciting. For a month and a half, I'd travel from Argentina to Peru, through Chile and Bolivia.
I flew from New Orleans to Buenos Aires on May 26th. I got to my hostel there, casually met a bunch of international travelers, and went on to explore the city by myself the next day.
When I got back, a group of people that I had met told me they were going out to eat nice Argentinian meat. I hesitated for a bit, I already had food and I was tired, but Buenos Aires is famous for its meat, maybe I shouldn't miss this opportunity… And then another guy showed up, and they invited him to join as well. We were introduced, he said he also already had dinner but was easily convinced to go to the restaurant as well.
So we went. I walked with the guy, and we started talking. After about 5 minutes, he asked me if I wanted to spend the next day with him exploring the city. I said yes; it was not uncommon for travelers to pair up for tourism. Then we sat together at the table. Neither of us being really hungry, we decided to share a big steak and a bottle of wine. The dinner was amazing, and we spoke and spoke and spoke for the whole time, sometimes forgetting that we were part of a group.
The next day, we meet up for breakfast and headed to a museum. We stop on the way to observe ants carrying food in a park. Talked about art, our friends, our family, love, religion, children, everything. I shared more than I usually do with most of my close friends.
On the way back to the hostel, he asks if he can take my hand. I approve, and something electric happens. Like the very first time in your life you ever take someone's hand. Unbelievable. I kiss him.
We spend the next night and day together until we have to say goodbye because I'm flying north and he's going back home to Vancouver. I cried and felt like I was really losing something, although I had only known him for 2 days. He promised we would see each other again, but I didn't believe him at the time. We exchanged emails/WhatsApp information, and finally parted ways.
My trip in South America went on until July. I couldn't stop thinking of him, told everybody about it, and we communicated almost every day. He wrote me a long email telling the story of our two days together, which was incredibly sweet.
However, when I got back to Paris, I went back to my usual very rational thinking and decided we had to stop talking because I was getting really attached to a stranger, and this was only going to hurt me more and more if we were not going to ever see each other again. 8000 km is not a negligible distance. As I was about to tell him about my decision, he asked:
"What would you say if I arrived in Paris tomorrow?"
Back to the thrilled and terrified feeling.
He arrived, initially for 10 days, which turned into a month and a half. He met my friends, my family, became a part of my life without me even noticing. This was extremely unusual for me but felt so natural that there was no reason to try and fight it.
At this point, we decided that we really had to find a way to be together, but we did not want a long-distance relationship. Montreal was a good compromise for many reasons, but I had to get a visa, find a job, make it work… I visited him in Vancouver two months after that, also met his friends and family. Two more months later, we both moved to Montreal, but in two different apartments, to avoid any unnecessary pressure on our relationship.
Long story short, we moved in together in July and everyone around us is amazed at the story of how we met. The trip and everything that happened after it totally changed my life, and I will never regret listening to my gut feeling and making all these bold decisions.
If you feel it, go for it. No one wins without playing. Life is all about taking chances. There is always a way.
We just got engaged shortly after the 5th anniversary of our Argentinian adventure!

Image by
8. "She'll never be anything more than that day"

Photo by Tolga Kilinc on Unsplash
7. Love and diplomacy

Image by
6. Mr. Hottie cop
I was in NYC for a long weekend. I ended up in some neighborhood bar and started talking to a bunch of locals. Two of the guys I was chatting with ended up being NYPD. As such, they know all the underground bars. So, I ended up basically going on a after hours bar crawl with Mr. Hottie cop and ended up making out with him for a few hours in his Jeep down the street from my hostel.
We were interrupted when a busload of tourists arriving at the hostel started cheering us on from the sidewalk. I definitely did the walk of shame back into the hostel through that crowd who were all waiting to check in.

Image by
5. A long trip, but a happy ending
I was 4 months into a year-long round the world trip and had just arrived in Johannesburg, South Africa. For the first couple of days I was sorting out paperwork for an Indian Visa, when I met a girl from Switzerland. We had a good chat at the backpacker bar and later ended up doing a Jo'burg/Soweto tour together.
We get back and she discovers the 2 month overland tour she scheduled through southern Africa was canceled. I had planned to go on a safari in Kruger and asked if she wanted to go along. We had a good time and decided to do the Garden Route together while my paperwork was being processed. We got as far as Stormsriver when I got the e-mail saying my Visa was denied, so the two of us really didn't have a destination at this point. We traveled together as friends for about 4 weeks total and finally hooked up in Cape Town.
Thinsg were going well and we were officially a couple. Both of us had put our jobs on hold and had money saved up, so we just kept going. We hitchhiked through Namibia, camped in the Okavango Delta in Botswana, waded across the Zambezi River to the Angel's Armchair at the Victoria Falls in Zambia, and swam in Lake Malawi.
My brother was living in Japan at the time and while in Malawi I found out I only had a short window to visit him. I asked if she wanted to take that jump and she said yes. Spent most of our time around Tokyo and after a few weeks there we did South East Asia starting in Bangkok.
We took off East to Angkor Wat in Cambodia, took a boat down the Mekong River from Phnom Penh into Vietnam, traveled from the delta to Ho Chi Minh City, traveled along the coast to Hanoi, Halong Bay, and Sa Pa, took a weird bus route to Lao, and another weird bus experience into northern Thailand. We made our way south and finally parted ways in Malaysia after 7 months of traveling together.
It doesn't end there....
Before we went back to work, I went to Switzerland for a couple of weeks and she came to the US so that we could meet friends and family. This was 2 years ago. Since, we've been able to manage a long distance relationship and haven't allowed more than 3 months to pass without seeing each other.
We are getting married in 12 days.

Image by
4. Locked in the bathroom
When I traveled to Krakow, pretty much all heck broke loose the minute I crossed the border. That in and of itself is a story, but the pertinent part of this story is that my friend left so I changed rooms in my hostel one day. It was mid-day so the hostel (university dorm) was empty at the time.
I went to the bathroom and when I tried to leave I discovered that the knob was broken. I was in there for hours pounding on the door and yelling before someone finally heard me. I ended up being rescued by 3 english guys who kept me company while we waited for the maintenance guy to come and get me out.
By the time i was finally out there were about 15 people hanging in the hall having drinks and enjoying the unexpected entertainment. I ended up spending the next few days with these guys but really clicked with one. We had a blast drinking, dancing at underground clubs, and staying out until dawn. The one guy and I ended up hooking up the last night they were in town and the whole weekend was a blast.

Photo by Ostap Senyuk on Unsplash
3. The way travel affects relationships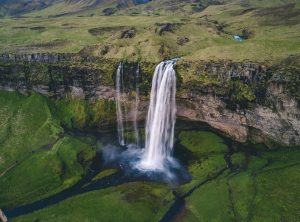 Photo by Lucas Davies on Unsplash Seljalandsfoss waterfall, Iceland.
2. Ships passing in the night
I was shopping in Florence with some friends and I stepped outside because the shop was like 9000 degrees inside. A few minutes later, this super hot guy on a motorcycle drove by and we made eye contact and there were sparks but he kept going.
My friends came out a few minutes later and we decided to go have a drink because the restaurant we wanted to go to was closed. We found a bar close-by and went in and found a table. A few minutes later a round of shots (that we hadn't ordered) were delivered.
Turns out the hot guy on the motorcycle was the bartender and he sent them over. He came over and we chatted for a few minutes in broken Italian/English but then he got busy so he had to leave. On the way to the restaurant we walked past his bike so I decided on a whim to leave him a note with my email.
He emailed me 2 days later, but by that time I was back in Switzerland and though we exchanged a few emails, in the pre-Google translate days, the language barrier was an issue, and I didn't get back to Florence until a few years later.

Photo by Mark Tegethoff on Unsplash
1. I know you'll end up together again
Things got delayed and I had to stay an extra night in Sucre, Bolivia. When she walked in and I saw her eyes my heart skipped a beat. I pushed the backpack off the bed next to mine so she could stay there and promised myself I would take her dancing that night. She left to see something with friends and I didn't see her the rest of the day.
I had an early morning for work the next morning but stayed up and pretended it wasn't just to see her again. We talked all night but all I remember from that night was her eyes. They were hypnotic. We exchanged contact info before I left and said we would stay in touch, the kind of empty promise you make all the time when meeting so many new people.
We did keep in touch though. At first once a week (I didn't have internet during the week), but then more and more. I wasn't sure why she still talked to me because she was comically out of my league, but when I got online I usually had a new message from her. We traded pictures, told stories, and talked about the Copa America near her apartment in Chile coming up in April.
It was January, and I was in Turkey, and would soon be in Lebanon, Jordan, and Israel. The plan was to work away through the Middle East and then up through Eastern Europe. I always thought about changing my plans to see her, but it would have been expensive and would have taken me away from a once-in-a-lifetime trip.
I moved to Chile in March and the eyes that greeted me at the airport were every bit as perfect as I remembered them. I followed through on my old promise to myself and took her salsa dancing that night. I stayed in Santiago and worked at restaurants and hostels for six months to be with her and we spent every free minute together, plus side trips to Temuco, Pucon, Montevideo & Punta Del Este & Colonia del Sacramento, Valparaiso, and Uyuni. They were the best seven months of my life and the first thing I think of when I think of traveling.
Eventually things didn't work out. We both wanted them to but realized it wouldn't last forever and decided to rip the bandaid off and break up now instead of waiting to bond more before ending it.
It's been 18 months but every three or four months we spend weeks planning on getting back together. There's always a hangup. It's usually me sabotaging it by saying that she needs to come to the U.S. this time so we'll be even or me saying that we are headed different directions in life or some other nonsense. So we stop talking for a while and get on with life.
Sometimes in that split second between when my my alarm clicks and starts buzzing, I see her eyes the night we met, and life is perfect.

Image by
---
KEEP ON READING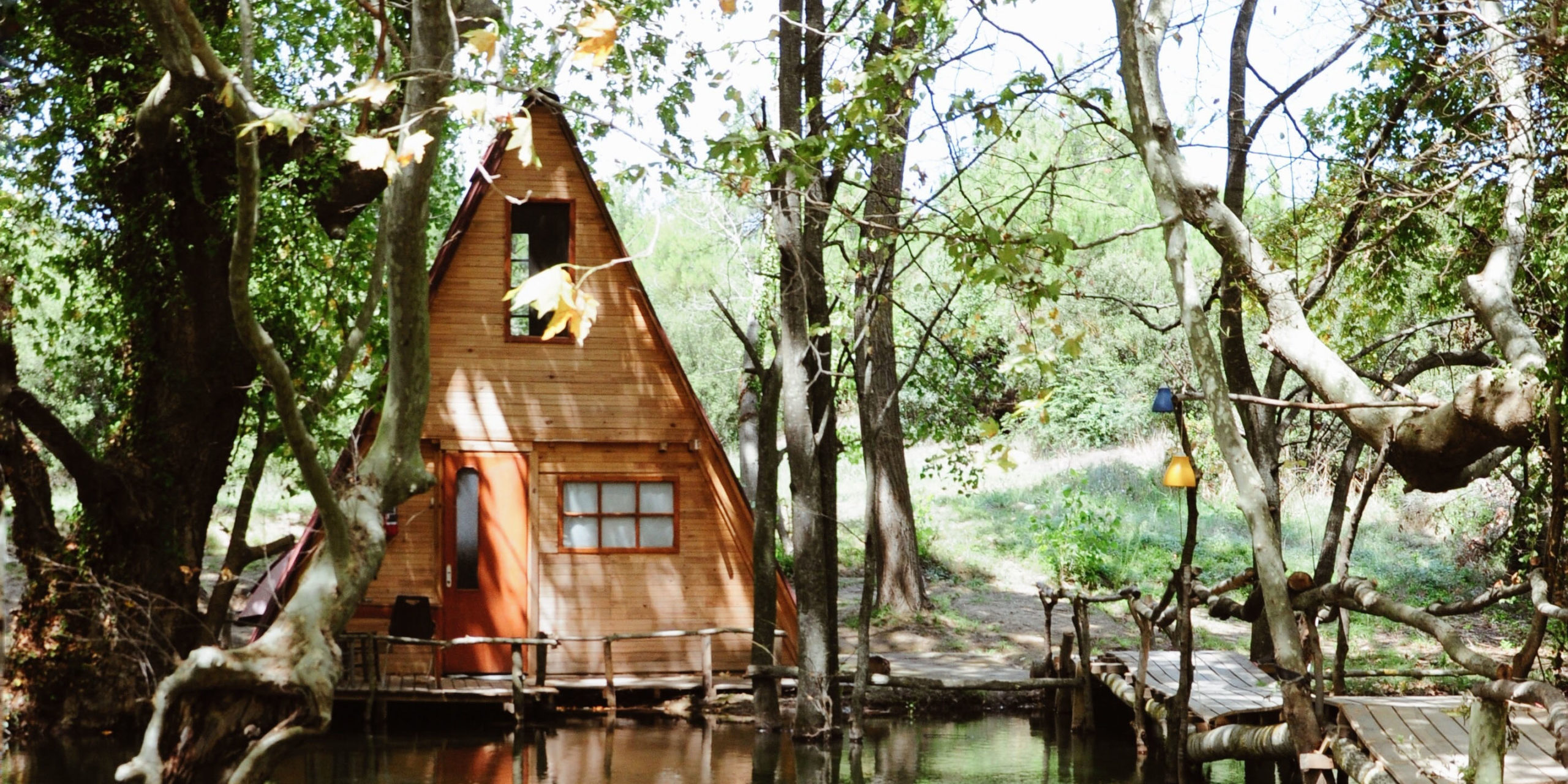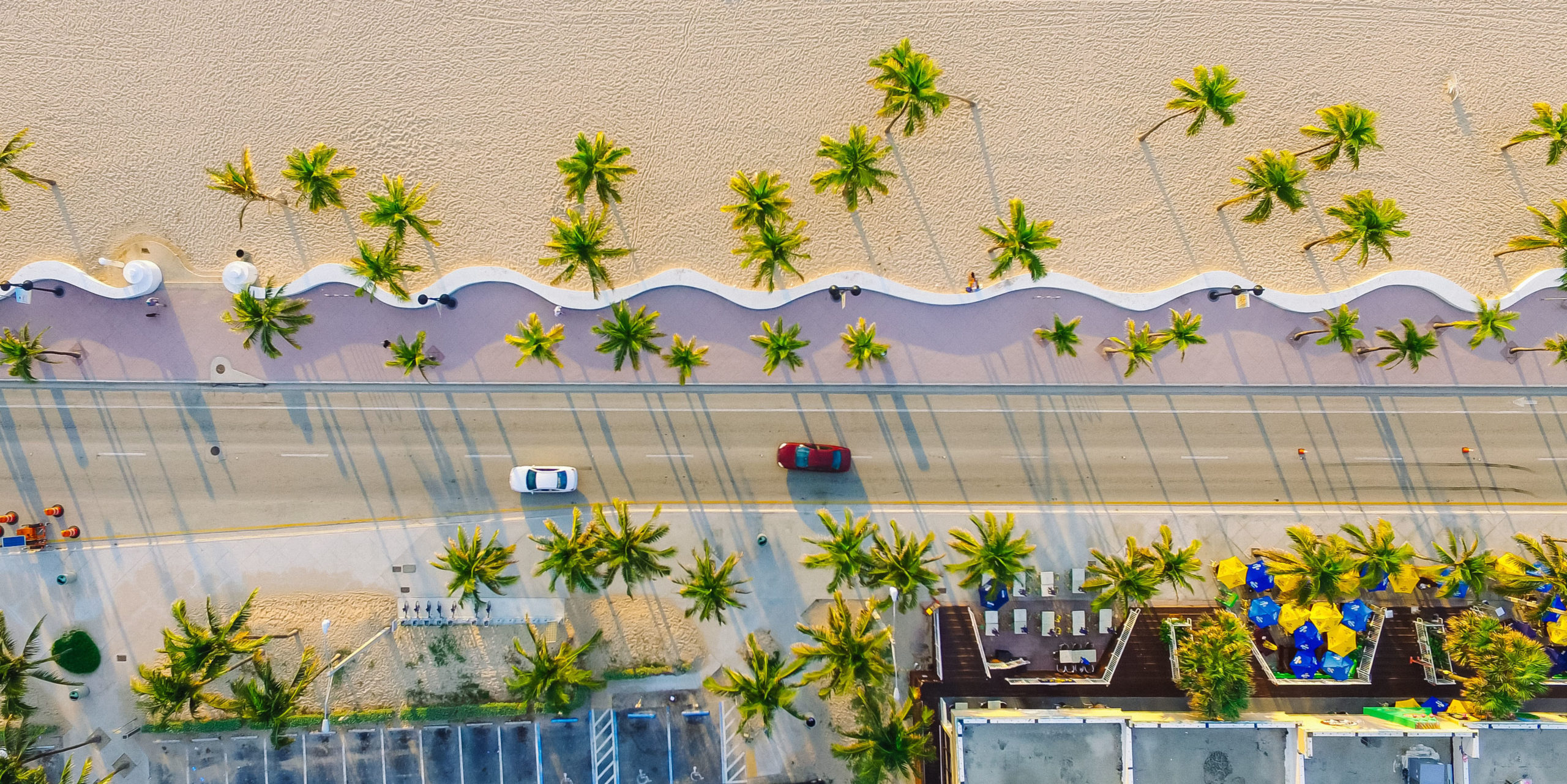 ---