Amazing McDonald's Meals You Can't Find in the USA
One of the greatest things about travelling is getting to sample the local cuisine and ingredients of exotic countries across the globe. There comes a time, however, when you just crave a little taste of home. Maybe you're a fussy eater or maybe you've been on the road so long that you just want familiarity in a meal. Either way, there's usually a good old McDonald's restaurant close by to take care of your needs. After All, the mega-chain has locations in over 100 countries across the world.
And you don't even have to sacrifice trying new things by dining at an overseas McDonald's as there are a whole host of meals that aren't available in the USA. Let's dig in.

Things I Digg
---
30. Sausage N' Egg Twisty Pasta - Hong Kong
I can't say that pasta often makes it onto my breakfast plate, but it does in Hong Kong. Ham N' Egg Twisty Pasta is one of four pasta dishes on the breakfast menu at McDonald's Hong Kong.

Worldwide2
29. Chicken McDo with McSpaghetti - Philippines
In keeping with the pasta theme, the Chicken McDo with McSpaghetti is a rather odd offering at McDonald's Philippines. It includes a piece of fried chicken served with McSpaghetti (doesn't quite roll off the tongue does it?), ground beef and a signature sauce.

Flickr
28. Veg. Pizza McPuff - India
This offering from the snack and wraps menu at McDonald's India, is essentially a vegetarian pizza pocket. Oh, don't forget the famous 'Mc' prefix too.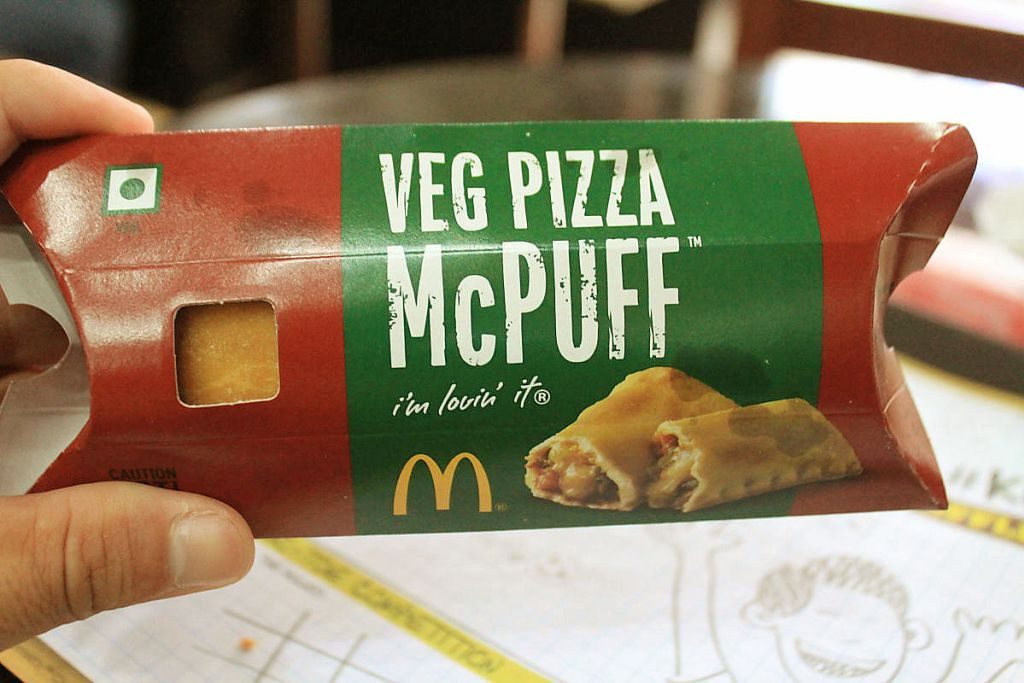 The Splendid Lifestyle
27. McAloo Tikki - India
Another interesting offering from India, the McAloo Tikki is a potato, peas and Indian spices patty coated with breadcrumbs and served with mayo, onions and tomato.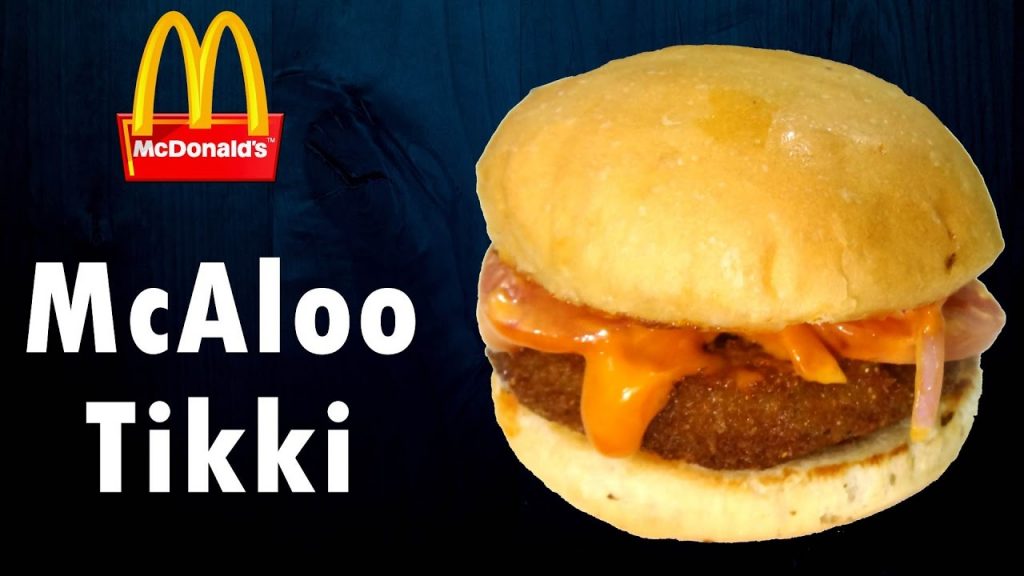 Youtube
26. Greek Mac - Greece
Everyone has heard of the Big Mac, right? It's an absolute legend in the world of fast food. Well, Greece has taken the McDonald's staple and given it a Mediterranean twist. The patties in the Greek Mac are cooked with spices, topped with fresh yogurt sauce and served in a pita bun.

Tripzilla
25. Kaketemiyo Cheese Bolognese - Japan
I think it's safe to say that McDonald's fries are held in high regard by the majority of fast food frequenters. If they weren't already good enough, how does topping them with minced meat, bolognese sauce and cheese sound? Yep, pretty amazing. And that's exactly what McDonald's Japan is offering for a limited time!

McDonald
24. Top Fries - Spain
McDonald's Spain is getting in on the nacho-style french fries too! Their Top Fries are a basket of traditional McDonald's fries covered in cheese sauce and bacon bits. How is this not a thing in the USA!?

Sethlui
23. Poutine - Canada
Canada might just be over the border, but the McDonald's menu is a little bit different further north. The most notable inclusion is one of Canada's most famous dishes, the poutine. For those that don't know, poutine is fries covered in cheese curds and gravy. It tastes great, but don't expect to do anything strenuous after eating one.

Huffington Post
22. McMolletes - Mexico
A breakfast offering from McDonald's Mexico now. An order of McMolletes consists of three mini bread slices topped with beans and cheese, served with a Mexican sauce.

Nijnail
21. McPinto - Costa Rica
You won't find rice at a McDonald's in the States. You will in Costa Rica though, and on the breakfast menu no less. The McPinto is a meal of rice and beans served with scrambled eggs and warm tortillas.

Hambrientos
20. Chopped Salad With Lettuce and Corn Stalks - Israel
Let's face it, McDonald's are not renowned for salads in the USA. That's not the case in Israel though. Their menu has 15 salads to choose from (there are only 5 available at USA chains at the time of writing), including this one: a fresh vegetable salad topped with crispy corn cakes and a dressing of the customer's choosing.

Wikicommons
19. Georgie Pie - New Zealand
I felt compelled to check whether this was a hoax… It's not. You can find a Georgie Pie, a steak mince and cheese pie, on the menu of a Macca's in New Zealand.

All Thats Interesting
18. McToast Chocolate - Germany
Breakfast doesn't always have to be savoury in Germany. McDonald's Germany offers patrons the chance to kick the day off in a sweet way with wheat pancakes containing a melted milk chocolate centre (wipes drool from keyboard).

The Daily Meal
17. Bulgogi Burger - Korea
I've eaten in a few Korean McDonald's, and they're pretty brilliant to be honest. Not only is the menu diverse and vastly different from the west, the burgers are wrapped and served in foil too, which I think is a nice touch. There are literally dozens of items that you can't get in the USA on the menu in Korea, but the Bulgogi Burger is perhaps the most iconic. Bulgogi or 'fire meat', is a marinated meat patty covered with delicious bulgogi sauce.

The Investor
16. Shrimp Roll - Russia
You won't find any shrimp on the menu of an American McDonald's, but it's pretty prominent in Russia. You can order a side of fried tiger shrimps as well as the breaded shrimp roll.

Business Insider
15. Maestro Generous Jack - Various European Countries
McDonald's introduced a 'Maestro' collection in selected countries in Europe, including Belgium and The Netherlands. The first burger to make its debut was the Generous Jack; Two burger patties, crispy bacon, a healthy dollop of Maredsous Caractère, salad and a squeeze of lemon mayonnaise. I'm kinda annoyed that this was never on the menu any of the numerous times I've previously been to Belgium.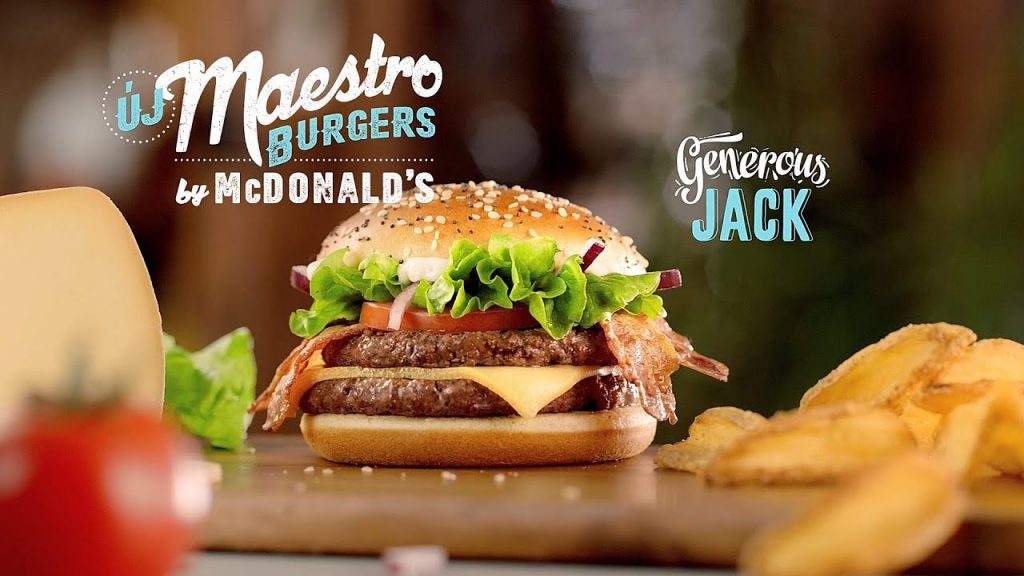 McDonald
14. Macarons - Belgium
What better to accompany a McCafé coffee than macarons? It almost sounds too elegant for a McDonald's menu, but in Belgium, you can choose from vanilla, chocolate, pistachio, raspberry, salted caramel and speculoos (a generic name for spicy cookies in Belgium) flavoured macarons. Which would you go for?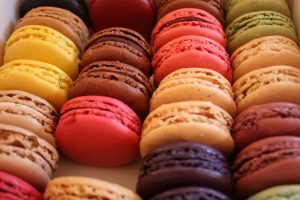 Wikimedia
13. Ginger Burger - Japan
We're back in Japan with the ginger burger. It's a pork patty doused in soy sauce and topped with ginger paste sauce. I really should have eaten before writing this…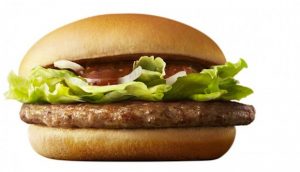 Soranews24
12. Fanta Melon - Japan
We've had plenty of food on the menu so far, so let's mix it up with a beverage. There are actually a bunch of weird and wonderful drinks on the McDonald's Japan menu that aren't available in the USA, but I decided to include Fanta Melon on this list. It just sounds so good!

91LMJ/Instagram via Teen Vogue
11. Jalapeño Chicken Double Burger - South Africa
Those of you who like your spicy food will want to check out this offering from McDonald's South Africa. This burger consists of two chicken patties with lettuce, onion and tomato, all smothered in Jalapeño sauce.

Huffington Post
10. Raspberry and Cream Cheese Pie - Russia
This dessert from the McDonald's Russia menu sounds (and looks) amazing; A crispy batter case stuffed with raspberry sauce and cream cheese. You'd probably have to hit the gym hard afterwards though.

Serious Eats
9. Kaprao Chicken Set - Thailand
Any rice dish may seem unusual for a McDonald's menu, but they are very popular in Asian chains of the fast food restaurant. Kaprao Chicken, marinated chicken with steamed rice and green leaves, is just one of many examples from McDonald's Thailand. Oh, and they deliver too!

Sora News 24
8. Samurai Pork Burger - Thailand
The Samurai Pork Burger sounds a lot more exciting than it actually is, unfortunately. It's essentially a marinated pork burger with lettuce and a mayo-style sauce. Kudos to the marketing team though.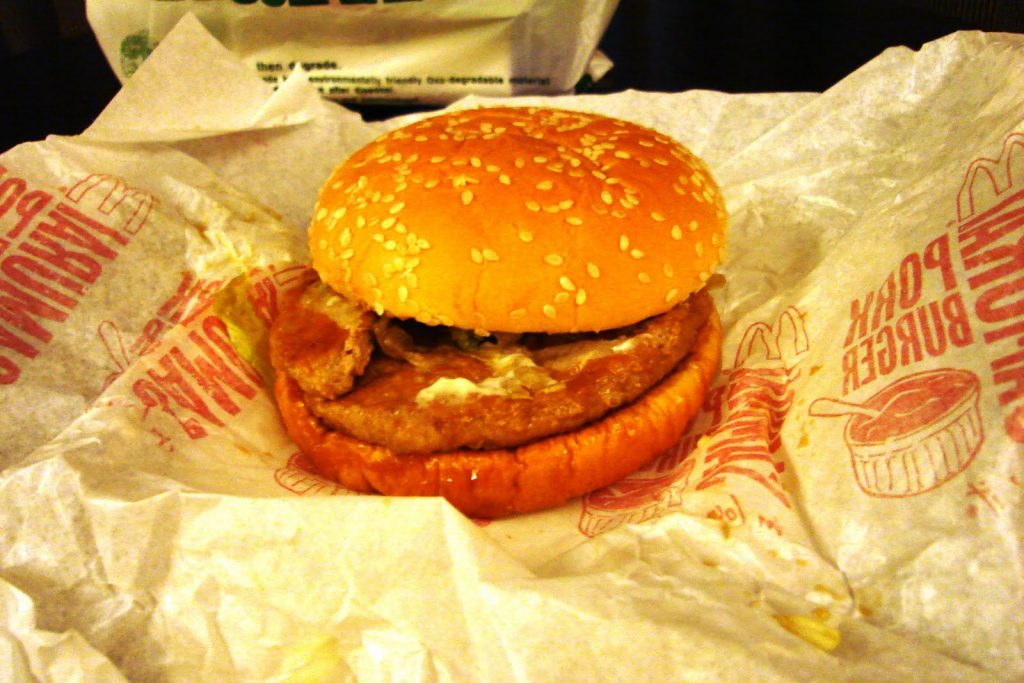 Utopia Staging
7. Fish 'n' Chips - Indonesia
It sounds incredibly English, but McDonald's stab at the national dish is actually available on the Indonesian menu! It even comes with tartar sauce. As a born and bred Englishman, I feel as though I have to try this at some point.

Dabao Today Facebook
6. Shrimp Flea - Japan
The name doesn't sound too appealing, but I figure that something may have been lost in translation. The Shrimp Flea is a battered shrimp patty served with lettuce and is available at McDonald's Japan.

Sora News 24
5. Chili Cheese Tops - Sweden
Gooey, spicy cheese centres encased in fried dough. Simple, yet absolutely mouthwatering. Good job McDonald's Sweden.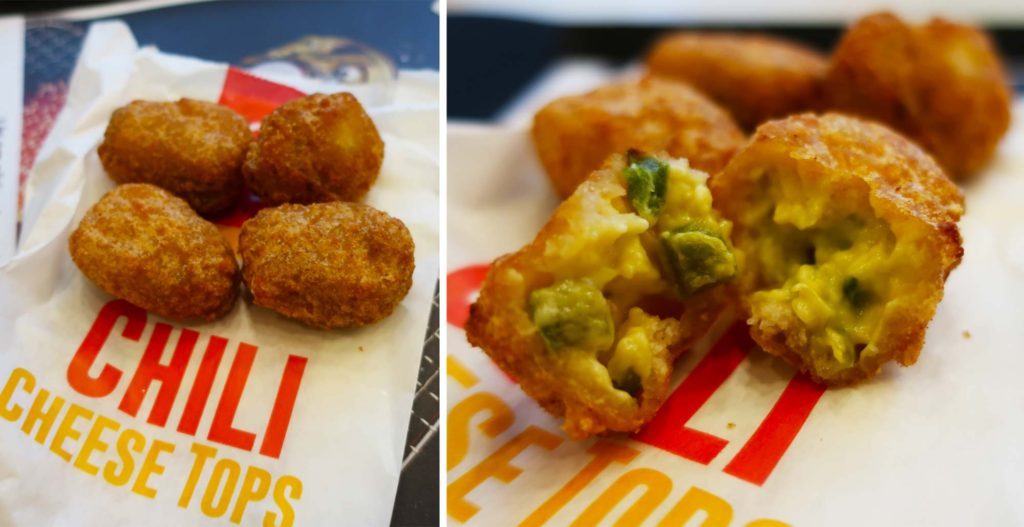 Up In The Nusair
4. The Little Hot Dog - France
Seriously now, how on earth does McDonald's not serve a hot dog in the USA? It doesn't get much more American than a hotdog! Well, American McDonald's loss is France's gain. The French can order a Strasbourg hot dog topped with fried onions, ketchup and mustard.

Mcdonald
3. Parmesan Snack - Italy
I like cheese as much as the next guy, but I wouldn't scoff down a block of Parmesan in public! (Maybe in the privacy of my own home on the weekend, sitting in my underwear.) For those of you who would, you can in McDonald's Italy.

Mcdonald
2. Parmesan and Spinach Bites - Italy
Now a more reasonable cheese offering from Italy. Parmesan and spinach fried inside a crispy breading. Yes please.

Mcdonald
1. Chicken Porridge - McDonald's Indonesia
Personally, I prefer my morning porridge with fruit, but you can get your breakfast grains topped with chicken and an egg in Indonesia.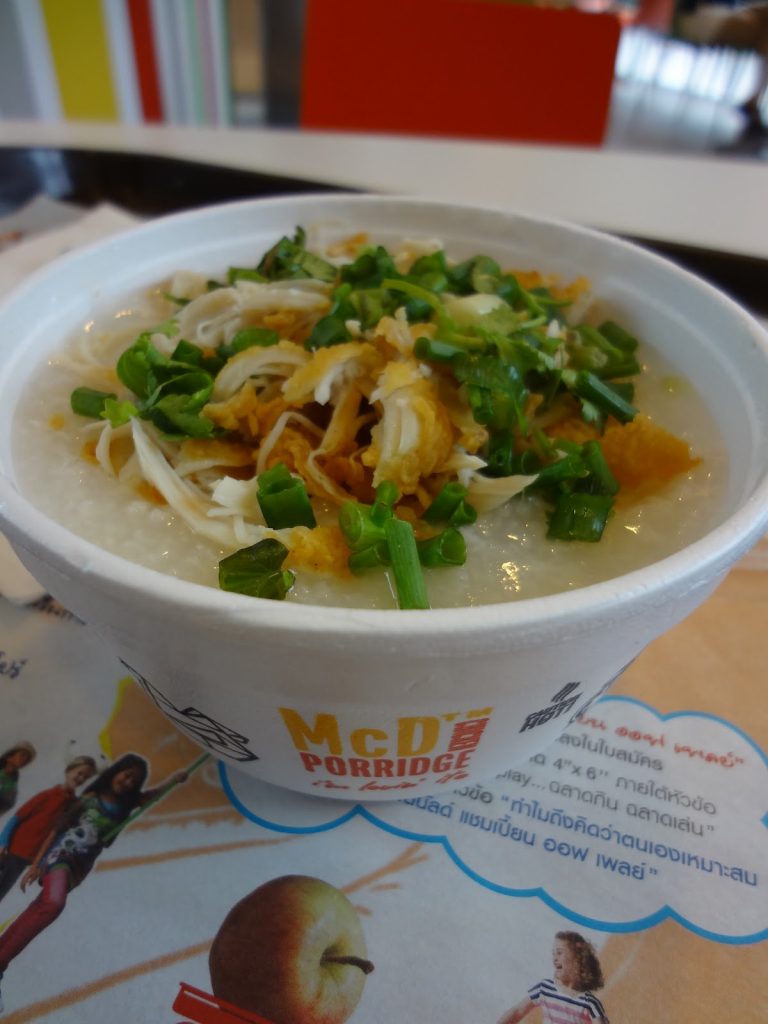 Travelling Mcds
---
KEEP ON READING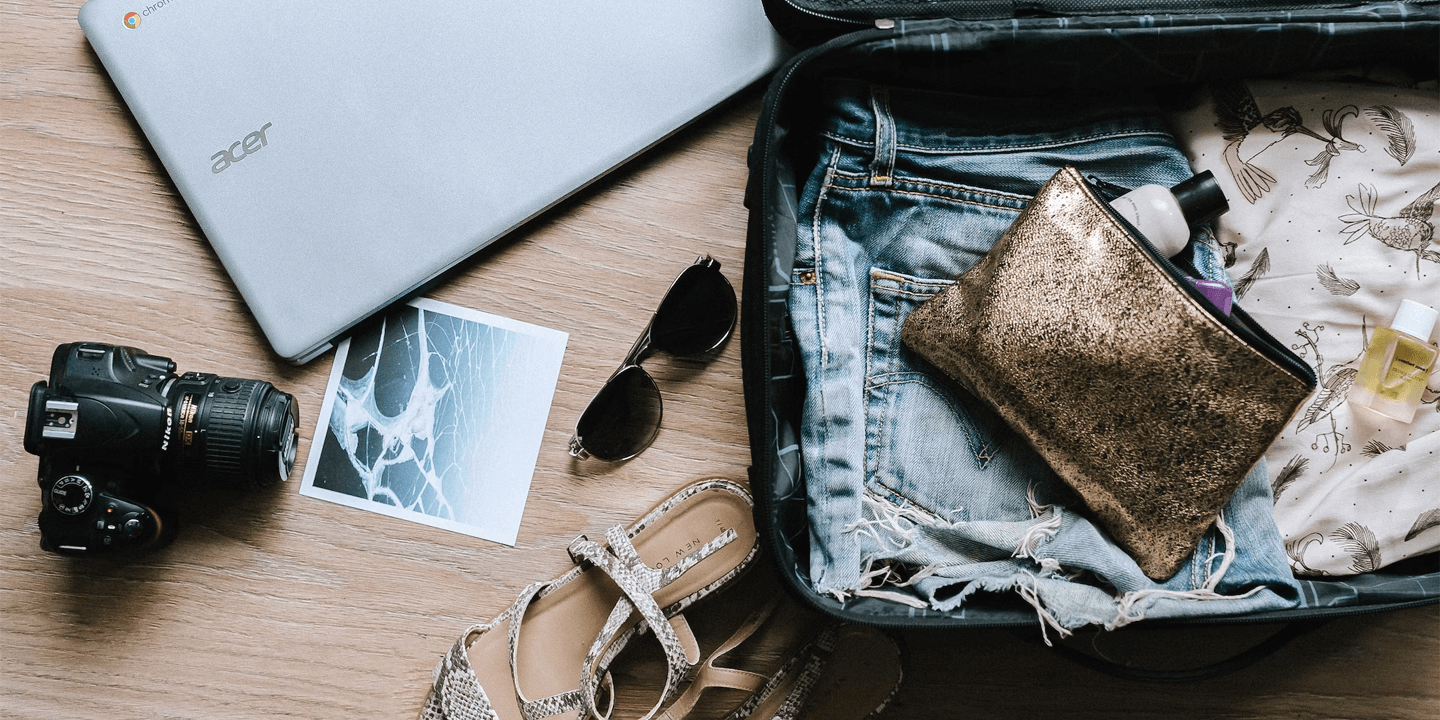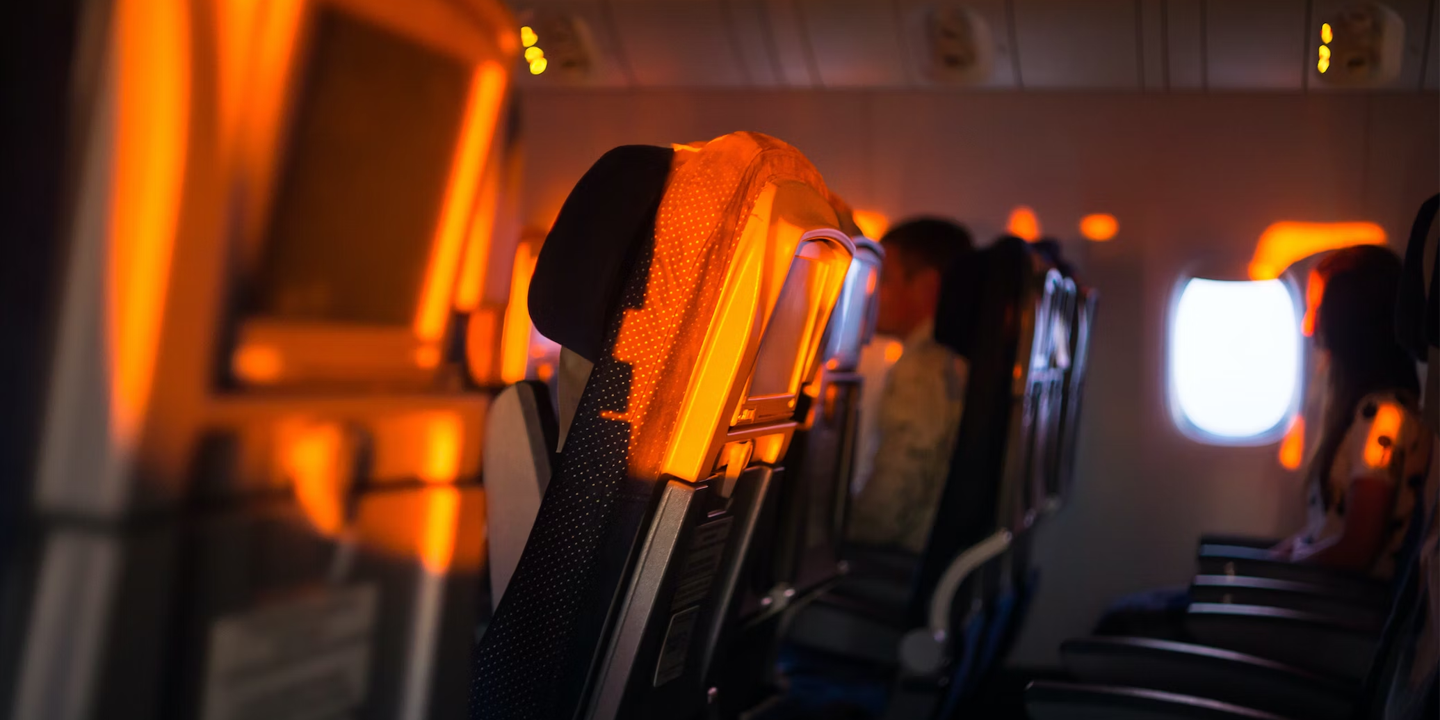 ---