The Perfect Places for a Destination Wedding: Your Guide to Marital Bliss
The Perfect Places for a Destination Wedding: Your Guide to Marital Bliss
So you've found your perfect match and decided on a destination wedding but are still unsure about the perfect location? Fear not, because we've got you covered! We've compiled a list of 15 jaw-dropping, heart-stopping, swoon-inducing wedding locations that are bound to make your special day absolutely unforgettable. Let's dive right in, shall we?
1. Amalfi Coast, Italy
Imagine exchanging your vows against the backdrop of colorful, cliffside homes, azure seas, and some of the world's most fantastic Italian cuisine. The Amalfi Coast is the epitome of romance, with its magical coastal vibes and quaint streets. With its dramatic coastal cliffs, verdant terraces, and shimmering seas, provides an enchantingly picturesque setting that can turn any wedding into a fairytale event.
Its charming towns and villages, such as Positano, Amalfi, and Ravello, offer historic churches, stunning villas, and terraced gardens, ideal for both intimate ceremonies and lavish celebrations. Picture it, folks - Limoncello toasts and pasta for days!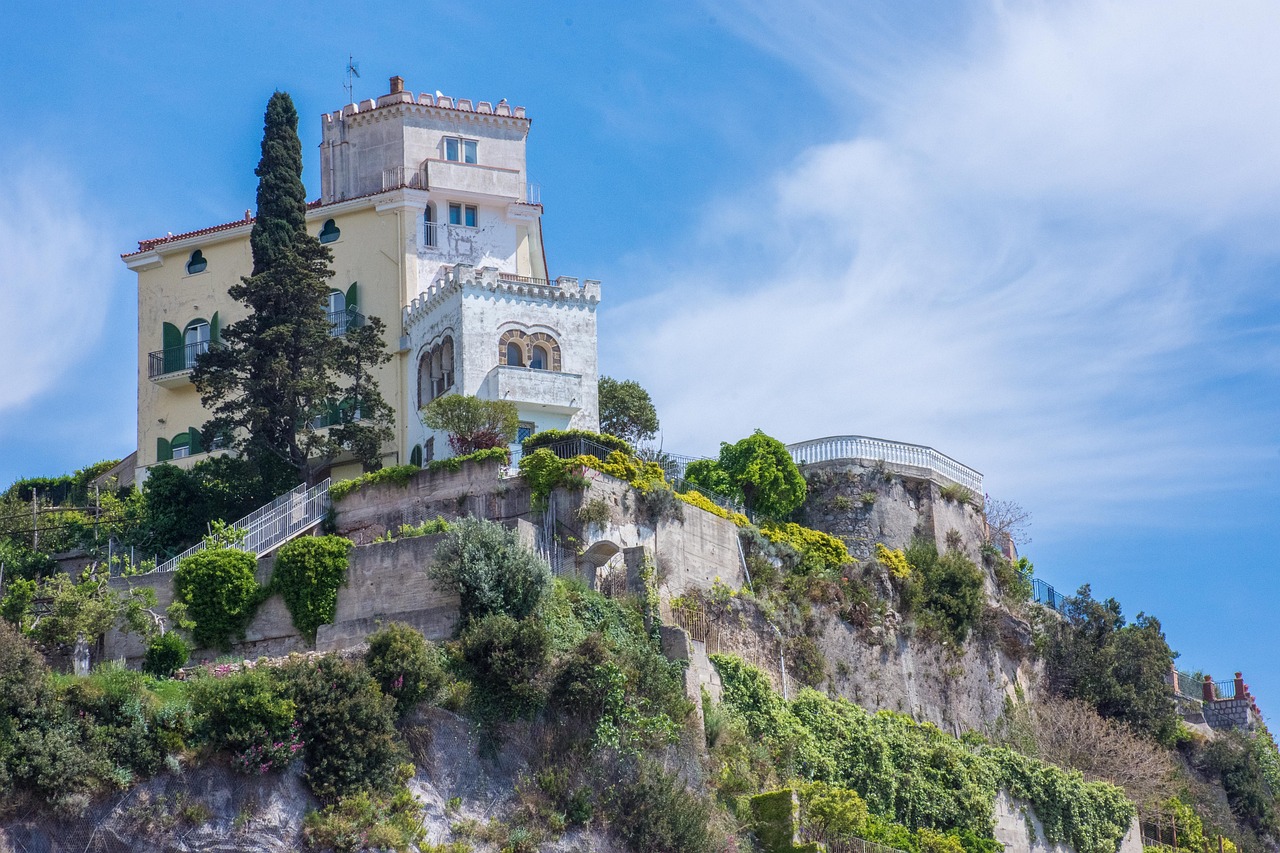 Image by Anemone123 from Pixabay
2. Santorini, Greece
With its white-washed houses, blue-domed churches, and dramatic sea views, Santorini offers a picture-perfect wedding venue.
Santorini's iconic white-washed buildings and stunning caldera views make for breathtakingly unique and romantic backdrop for wedding ceremonies and photoshoots.The island boasts a range of luxurious venues, from cliff-top chapels to elegant resorts, catering to various wedding styles and sizes. Santorini's sunsets, renowned as some of the world's most beautiful, promise an unforgettable ambiance for evening vows and celebrations.
A sunset ceremony overlooking the Aegean Sea, followed by a Greek-style celebration is bound to have your guests saying "Opa"!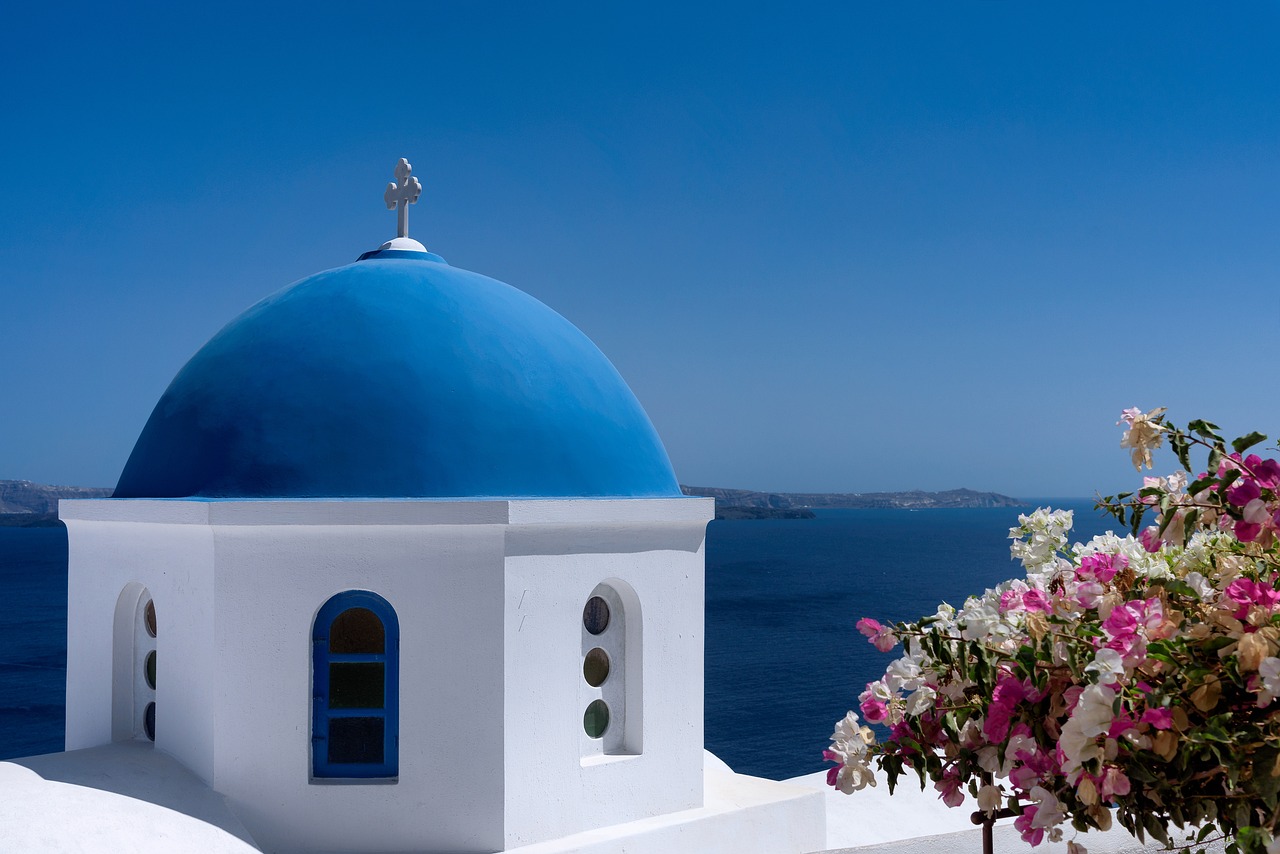 Image by MustangJoe from Pixabay
3. Maui, Hawaii
Ah, Maui! This tropical paradise offers stunning beach venues, enchanting underwater wedding ceremonies for adventurous couples, and vibrant, multi-coloured sunsets. Maui, with its pristine beaches, lush tropical landscapes, and majestic waterfalls, offers couples a diverse and stunning natural backdrop for their nuptials.
The island is home to world-class resorts and venues that specialize in creating bespoke wedding experiences, blending Hawaiian traditions with modern amenities. Maui's warm Aloha spirit, coupled with its array of activities from snorkelling to hiking, ensures both the wedding party and guests have an unforgettable and joyous celebration intertwined with adventure.
Plus, who can resist a wedding reception complete with a luau?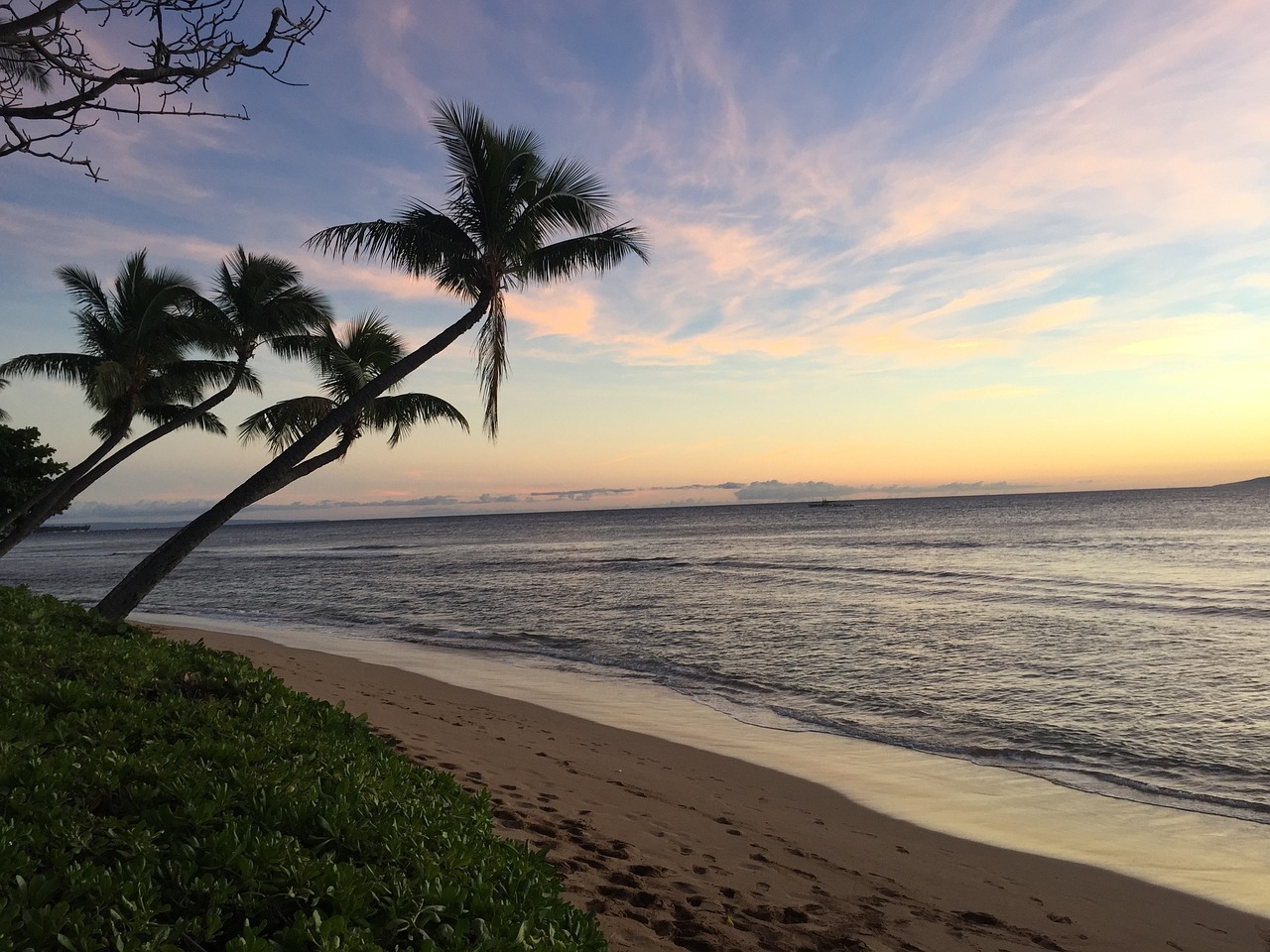 Image by mcyumyum from Pixabay
4. Lake Como, Italy
Nestled among the Italian Alps, Lake Como offers a unique blend of natural beauty and sophisticated elegance. With stunning villifrances and spectacular gardens, this charming locale would make any wedding an affair to remember.
Lake Como presents a harmonious blend of majestic mountains, deep blue waters, and elegant villas, setting a sophisticated and romantic stage for wedding ceremonies. Its historical venues, ranging from opulent lakeside estates to charming gardens, exude a timeless charm that adds grandeur and intimacy to wedding celebrations.
With world-class Italian cuisine, serene boat rides, and the backdrop of picturesque towns like Bellagio and Varenna, Lake Como promises a wedding experience that is both luxurious and enchanting.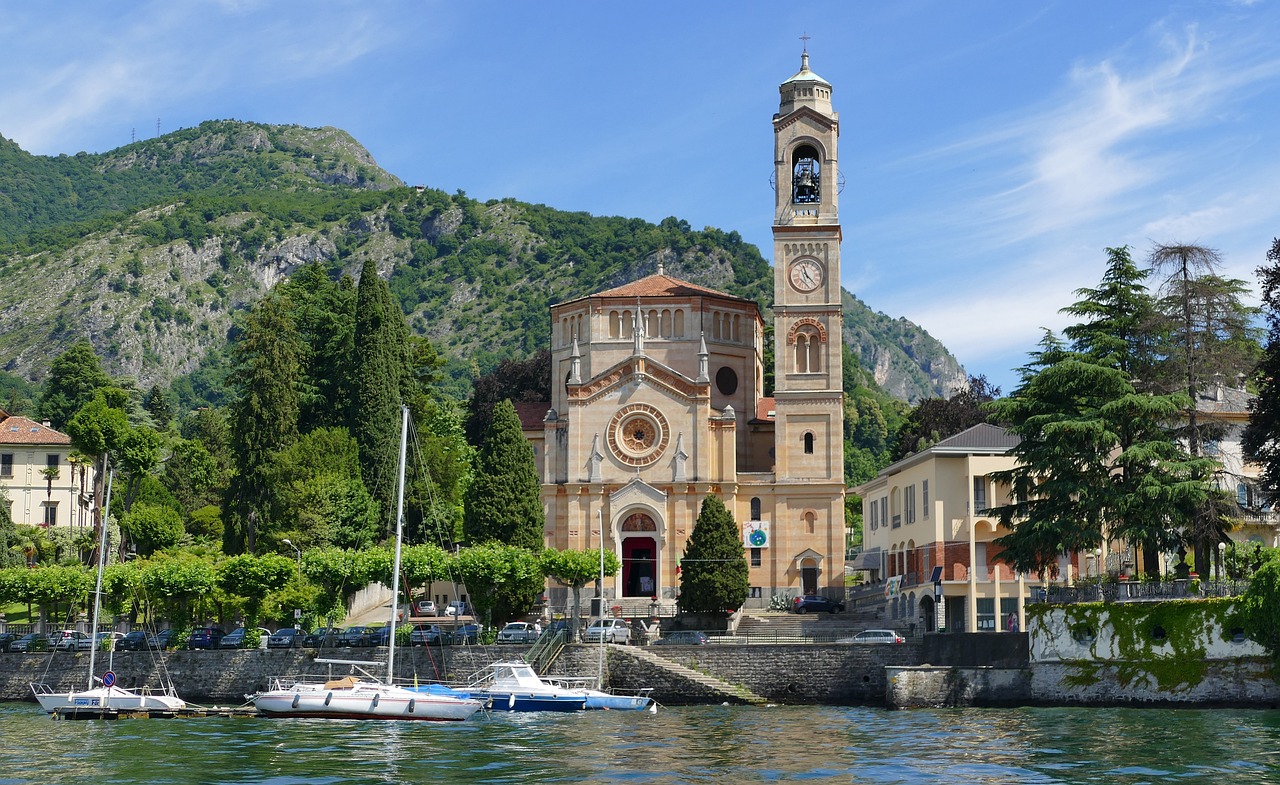 Image by Angelika from Pixabay
5. Paris, France
The "City of Love" - need we say more? With the Eiffel Tower as a backdrop and the Seine flowing nearby, there's nothing more romantic than a wedding in Paris.
Paris provides a romantic ambiance with its historic bridges and charming cobbled streets, offering unparalleled backdrops for wedding ceremonies and photographs. Parisian venues range from opulent historic châteaux and hotels to intimate gardens and terraces, catering to both grand celebrations and private elopements. The city's world-renowned cuisine, wine, and patisserie, combined with the allure of French elegance, ensure a wedding experience that is both gastronomically delightful and culturally rich.
Treat your guests to macarons and Champagne as they help you celebrate your love.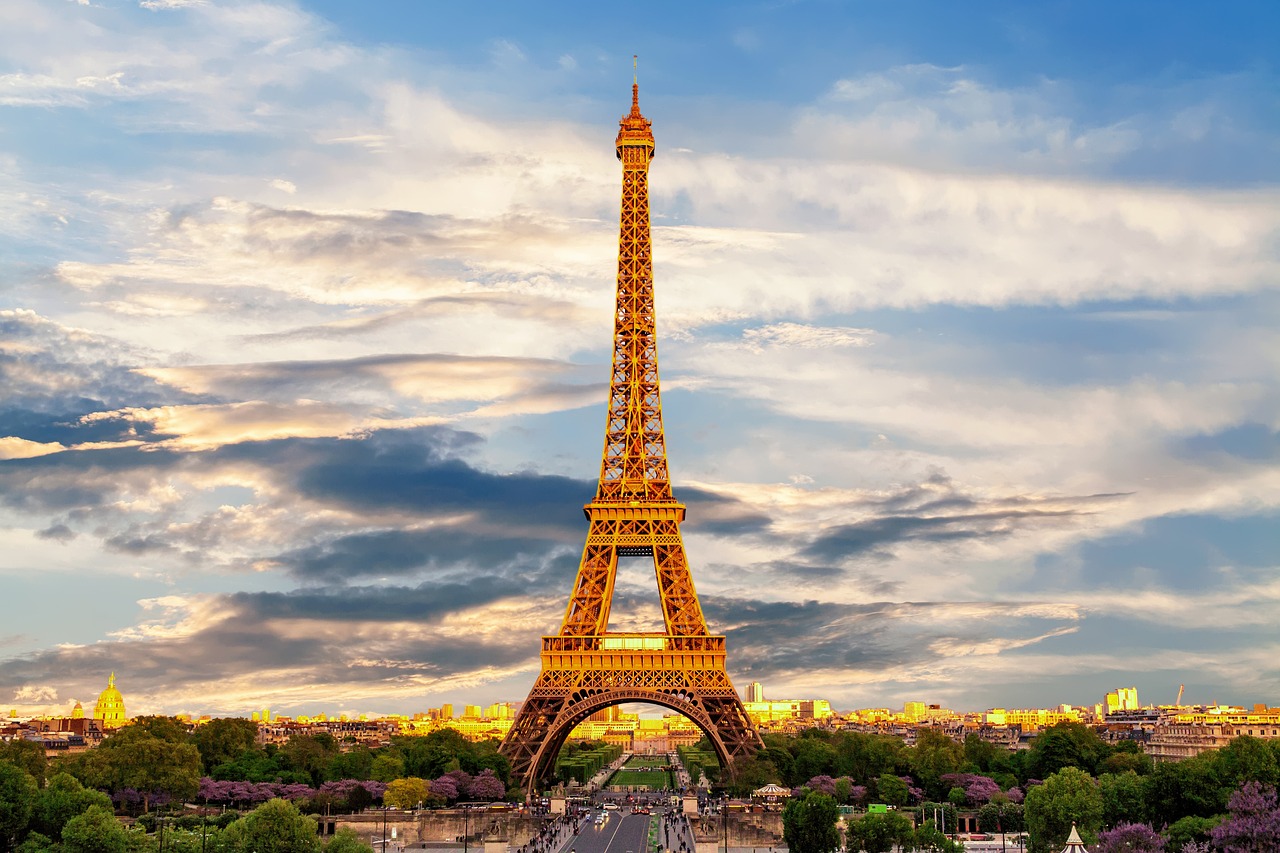 Image by Pete Linforth from Pixabay
6. Banff, Canada
If mountain vistas and tranquil lakes are your things, then Banff is your place. It's perfect for nature-loving couples who dream of a winter wonderland wedding or a summer lakeside ceremony.
Set within the heart of the Canadian Rockies, Banff offers a majestic landscape of snow-capped peaks, turquoise glacial lakes, and expansive pine forests, creating a breathtaking natural backdrop for weddings. The region boasts a variety of venues, from luxurious mountain lodges to serene lakeside spots, ensuring a unique mountainous charm for ceremonies and receptions.
With its diverse array of outdoor activities and wildlife encounters, Banff not only provides a stunning wedding locale but also an adventurous and memorable experience for couples and their guests.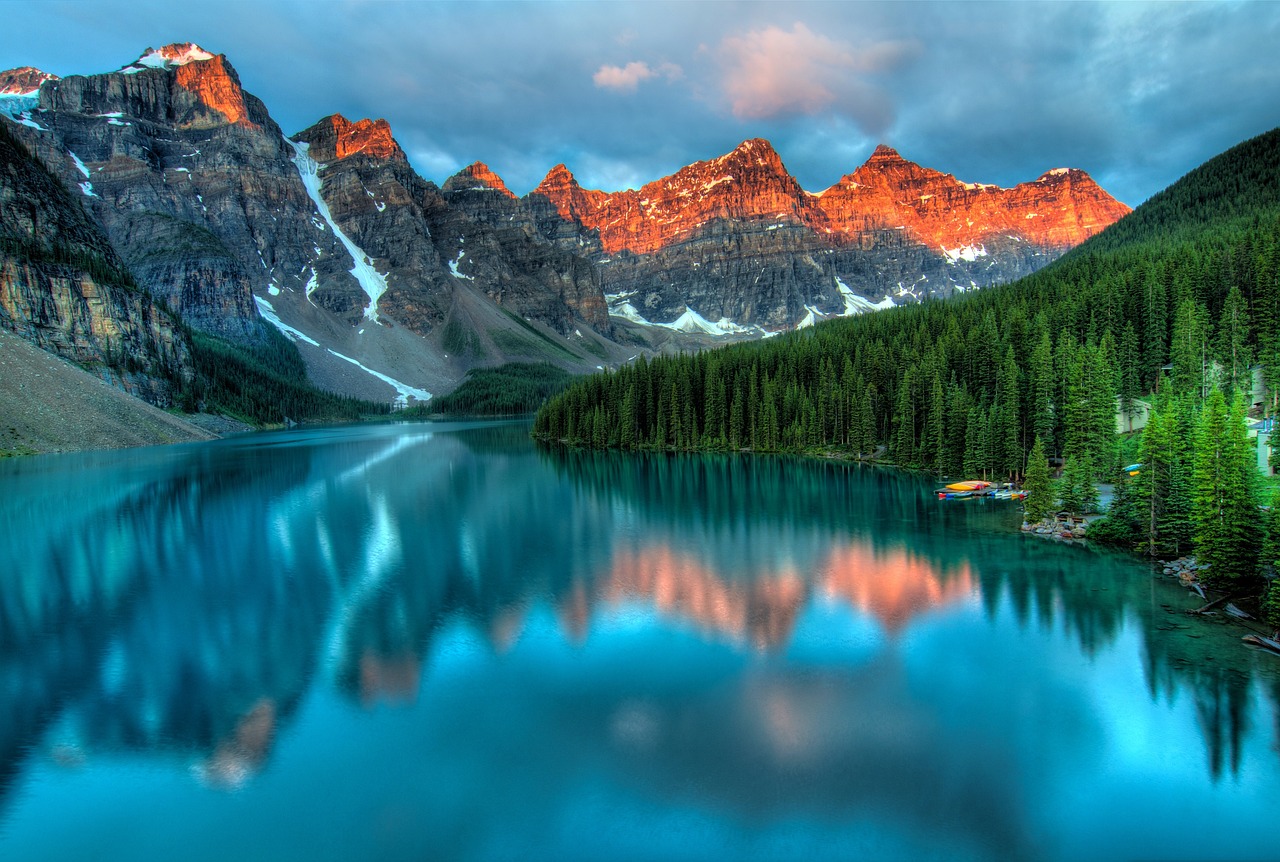 Image by James Wheeler from Pixabay
7. Provence, France
Scented lavender fields, rustic vineyards, and charming stone villages - Provence is the essence of French countryside romance.
It paints a dreamy and rustic landscape that exudes romance, making it ideal for intimate weddings. The region is renowned for its charming châteaux, historic farmhouses, and quaint villages, offering a range of picturesque venues infused with authentic Provençal character. Celebrations in Provence are elevated by its world-famous cuisine, local wines, and the melodic sound of cicadas, promising a sensory-rich and authentically French wedding experience.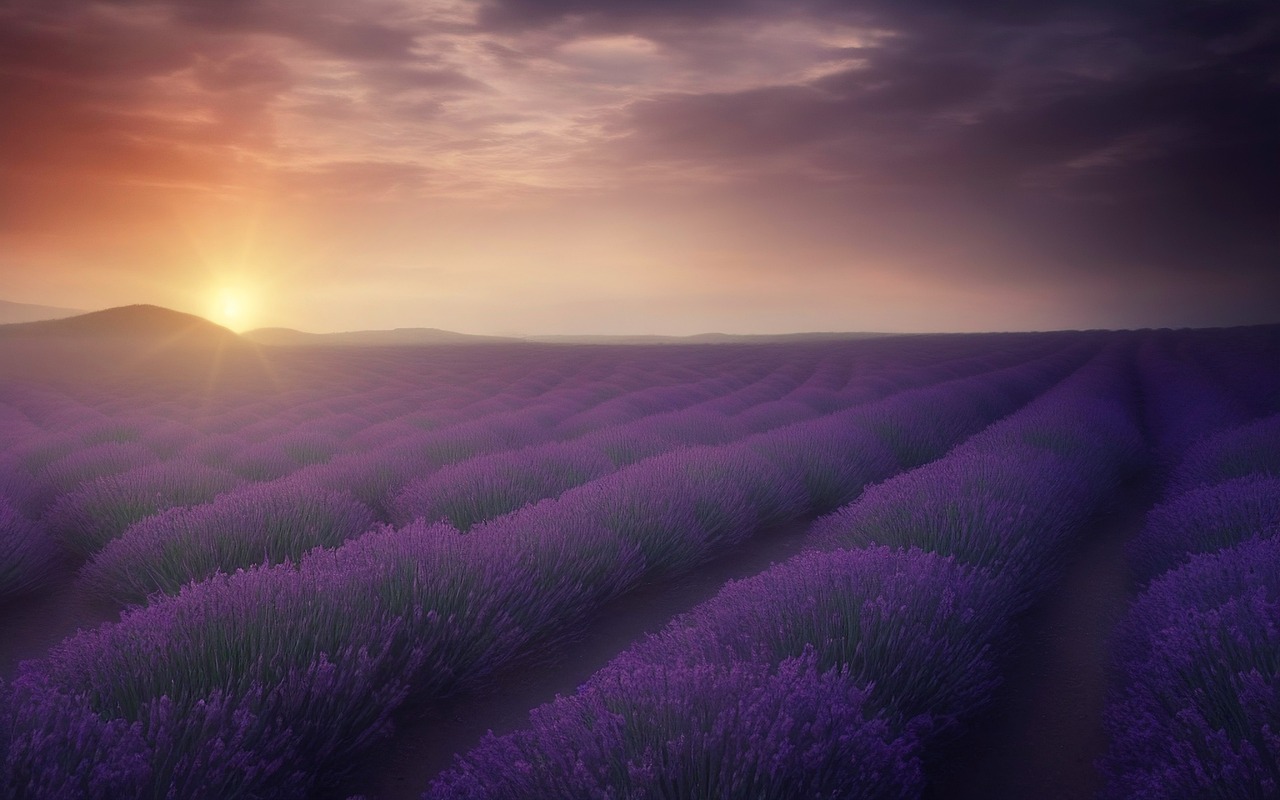 Image by Joe from Pixabay
8. Queenstown, New Zealand
With its panoramic views of the Southern Alps and Lake Wakatipu, Queenstown is a dream come true for lovers of rugged landscapes and adventure. How about a wedding atop a mountain, accessible only by helicopter? Now, that's a wedding to remember!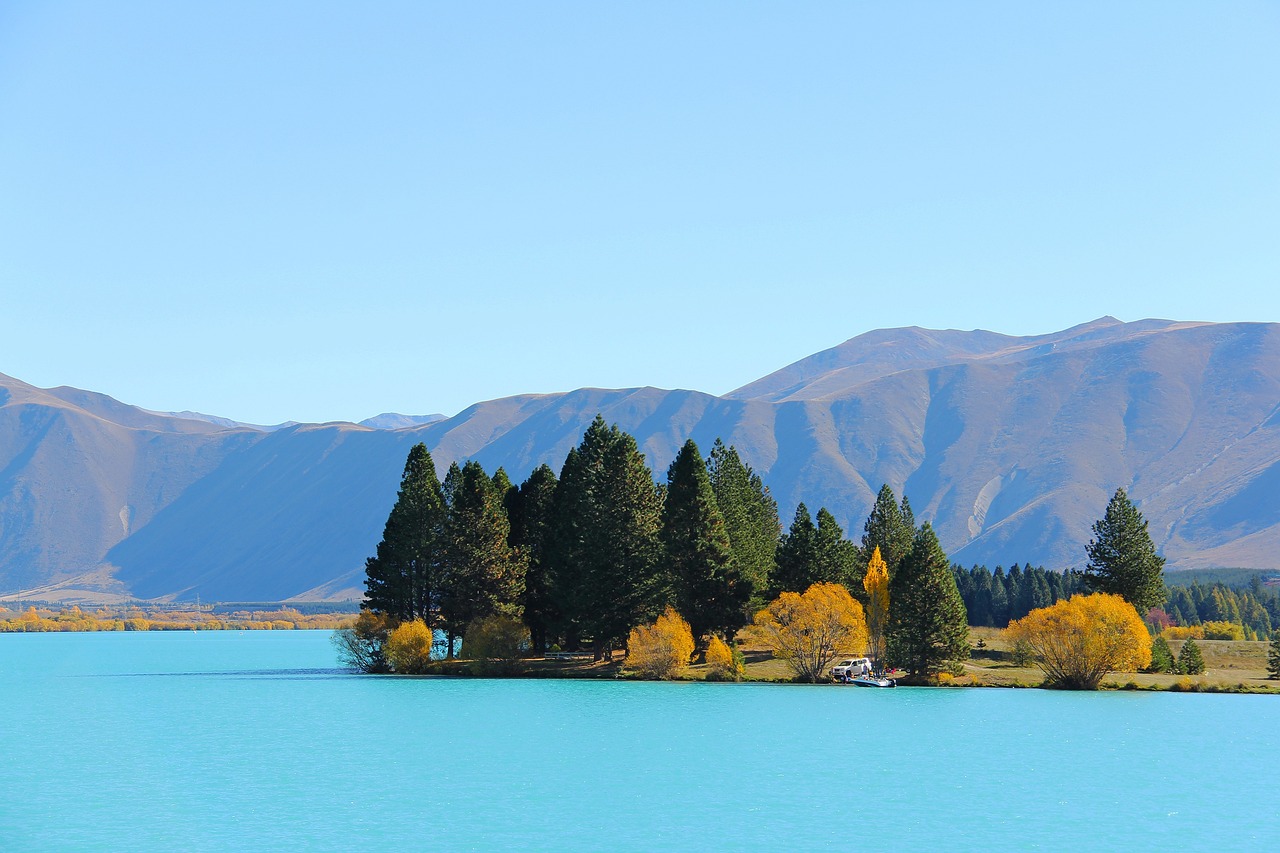 Image by Sharon Ang from Pixabay
9. Bali, Indonesia
A ceremony in a forest chapel, a beachfront resort, or even atop a cliff - Bali is versatile.
Its enchanting landscapes, unique culture, and luxurious accommodations make it an increasingly popular choice for destination weddings. Bali boasts a diverse landscape of pristine beaches, lush tropical forests, and iconic rice terraces, offering couples a range of idyllic settings for their wedding ceremonies and festivities. The island's unique blend of Balinese culture, spiritual ambiance, and luxurious resorts provides a distinct and unforgettable backdrop for both traditional and contemporary nuptials.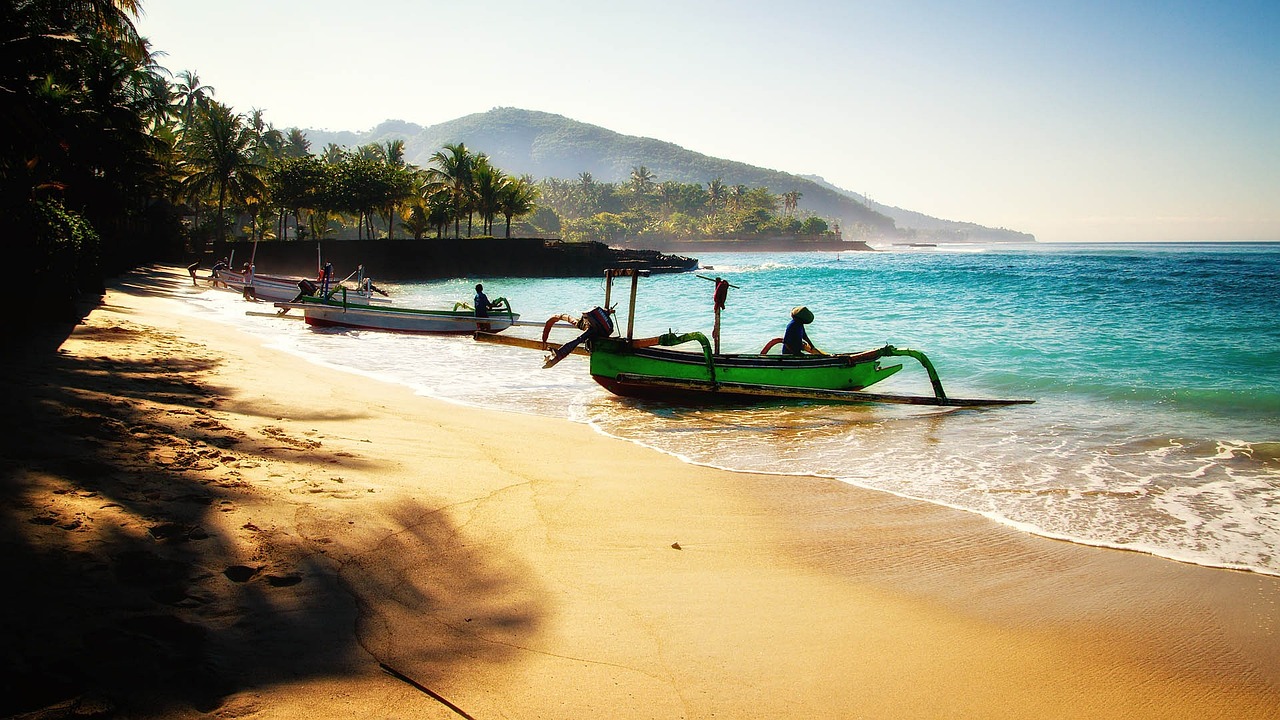 Image by Martin Fuhrmann from Pixabay
10. Seychelles
Imagine your wedding on a secluded, pristine beach, surrounded by azure waters and palm trees. Seychelles offers an unparalleled tropical paradise with its white-sand beaches, crystal-clear turquoise waters, and lush granite backdrops, making it a dreamy location for beachside nuptials. The archipelago's secluded islands and luxury resorts provide an intimate and exclusive setting, ensuring privacy and personalized experiences for wedding celebrations.
With its rich marine life, vibrant Creole culture, and world-class amenities, Seychelles promises a wedding that blends natural beauty with luxurious comfort and cultural charm. Seychelles' breathtaking islands offer unrivalled natural beauty, making it a paradise for any couple seeking a beach wedding.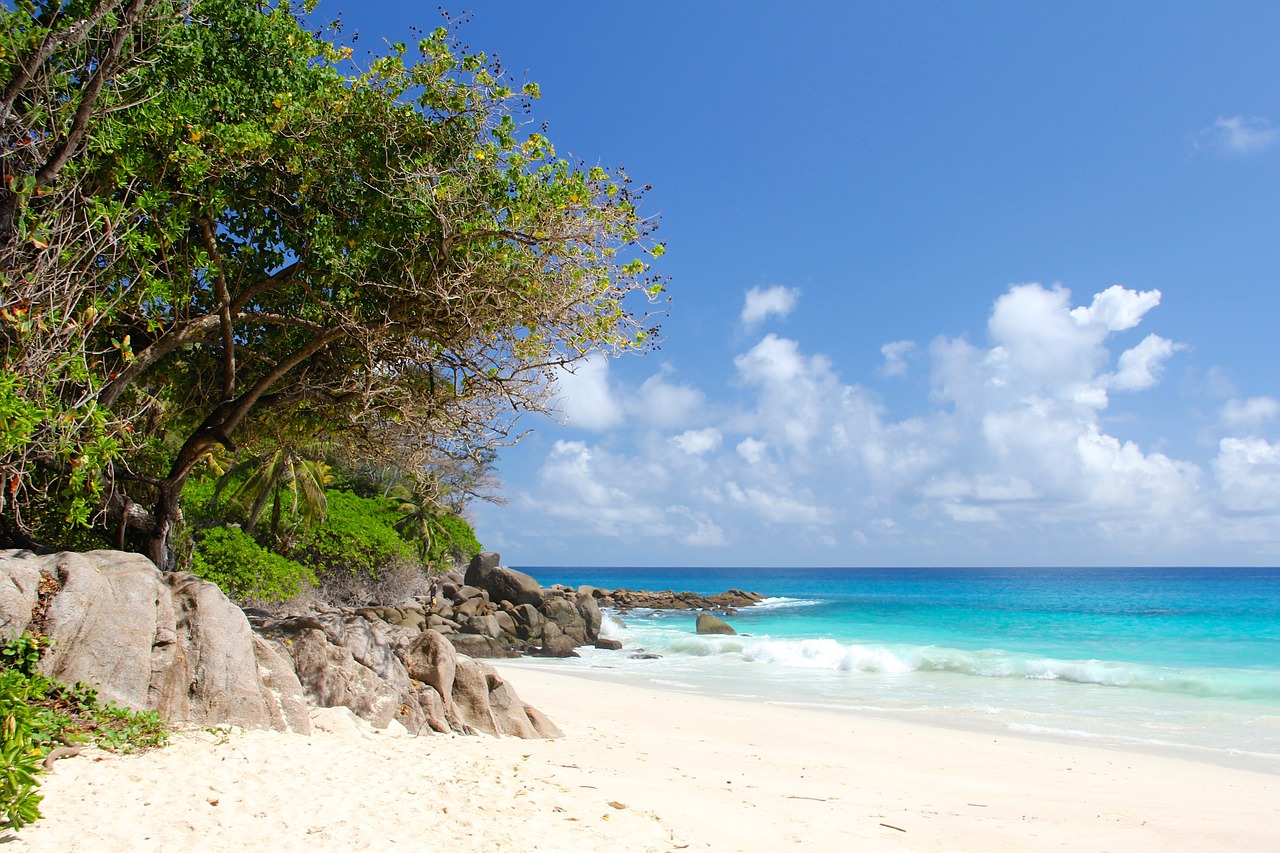 Image by Peggy und Marco Lachmann-Anke from Pixabay
11. Las Vegas, USA
For those seeking a fun, unconventional wedding, Vegas is your playground.
Las Vegas offers unmatched convenience and flexibility with its numerous chapels and quick services, accommodating everything from spontaneous elopements to elaborately themed ceremonies. With its vast array of entertainment options, from world-class shows to vibrant nightlife, Vegas ensures that wedding celebrations extend beyond the ceremony, offering fun and entertainment for all guests.
The city's diverse range of venues, including luxury hotels, unique desert landscapes, and iconic landmarks like the Bellagio fountains, provides couples with a plethora of choices to tailor their wedding experience. From themed weddings to Elvis officiants, the wedding options in Sin City are as varied as they are unforgettable.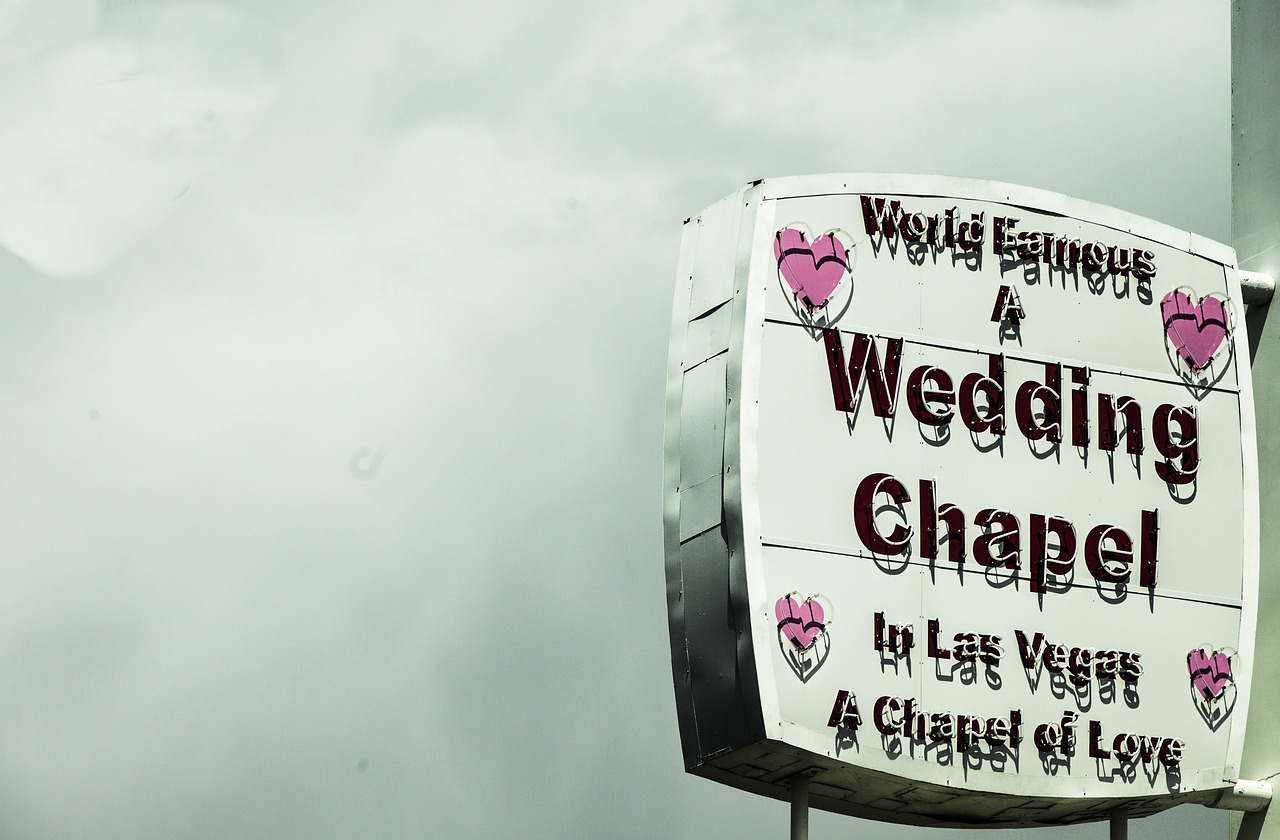 Image by Jay George from Pixabay
12. Iceland
Talk about uniqueness! A wedding ceremony next to a waterfall, a volcano, or under the Northern Lights? Iceland's otherworldly landscapes, from geothermal lagoons and black sand beaches to cascading waterfalls and dramatic volcanoes, offer couples a unique and awe-inspiring backdrop for their nuptials.
The natural phenomena of the Northern Lights and the Midnight Sun provide opportunities for truly magical wedding moments that few other destinations can rival. With its rich Norse heritage, Iceland also offers a blend of traditional ceremonies and modern amenities, ensuring a wedding experience that is both mystical and comfortably luxurious.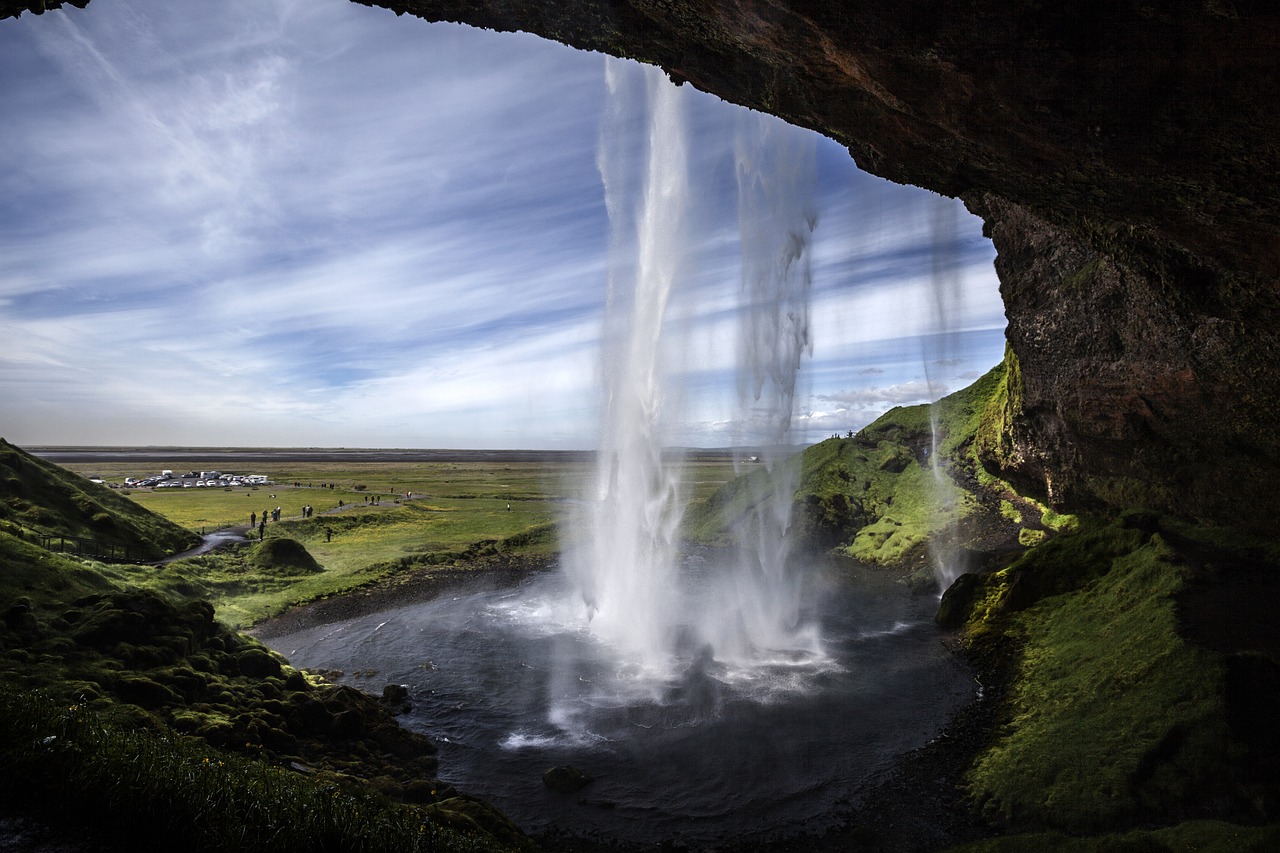 Image by adriankirby from Pixabay
13. Bora Bora, French Polynesia
Overwater bungalows, turquoise lagoons, and majestic peaks - Bora Bora is the epitome of a tropical paradise. Bora Bora, often dubbed the "Pearl of the Pacific," boasts an idyllic and romantic setting for couples to exchange vows. The island's luxury resorts offer tailored wedding packages that seamlessly blend Polynesian traditions with modern elegance, ensuring an intimate and memorable celebration.
Surrounded by its rich marine life and breathtaking views of Mount Otemanu, Bora Bora promises a wedding experience that is both deeply tranquil and exotically beautiful. It's perfect for couples dreaming of a luxurious, beachfront wedding followed by a romantic honeymoon.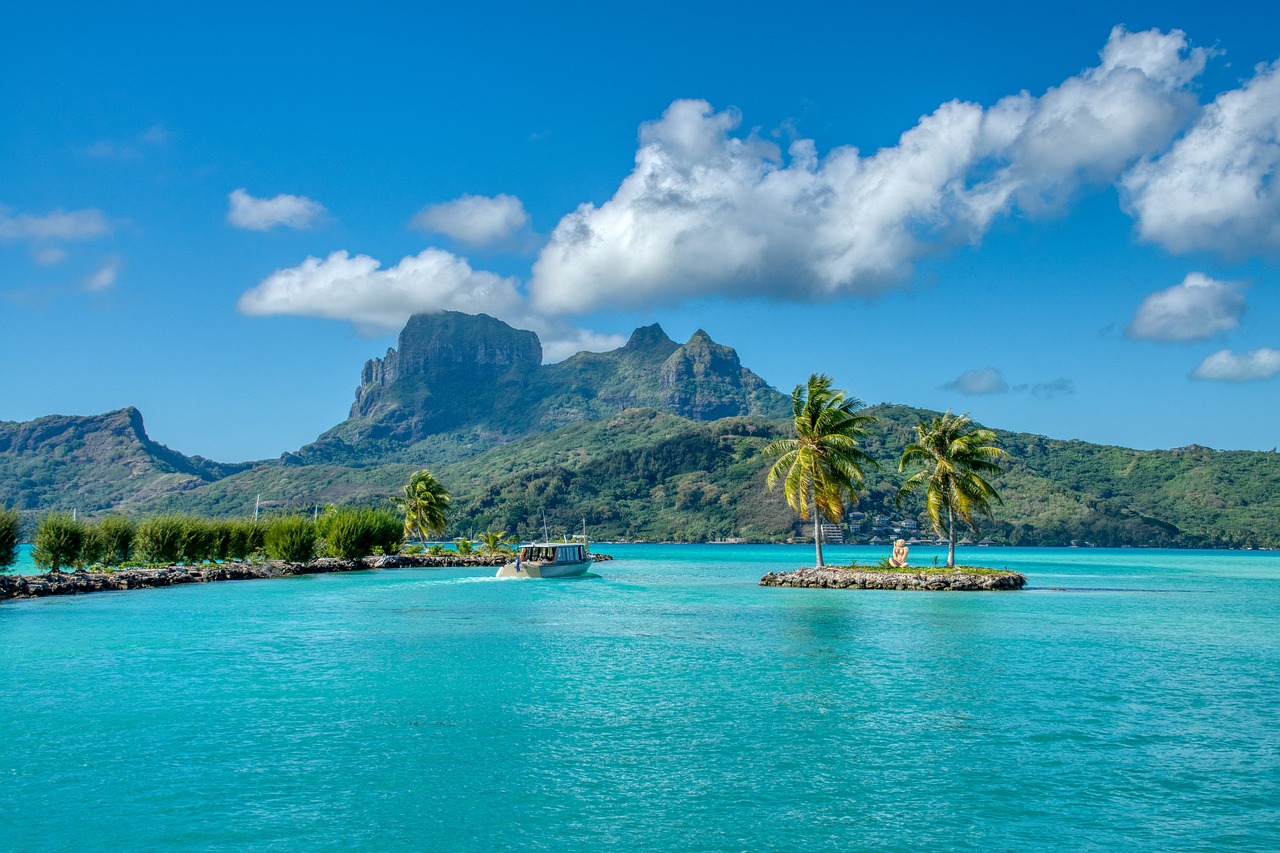 Image by Thierry BEUVE from Pixabay
14. Vienna, Austria
If it's classical elegance you're after, Vienna's palaces and gardens offer a fairy-tale wedding venue.
Vienna, with its imperial palaces, historic churches, and elegant gardens, offers a backdrop of timeless grandeur and European charm, perfect for couples seeking a fairy-tale wedding.The city's rich musical heritage, renowned for classical composers like Mozart and Beethoven, allows for exquisite musical accompaniments, elevating the romantic ambiance of the ceremonies.
Vienna's culinary scene, characterized by classic Austrian delicacies, elegant coffeehouses, and world-class wines, ensures a gastronomic delight for wedding feasts and receptions. Imagine a horse-drawn carriage ride through the city's cobbled streets after your ceremony - talk about royal treatment!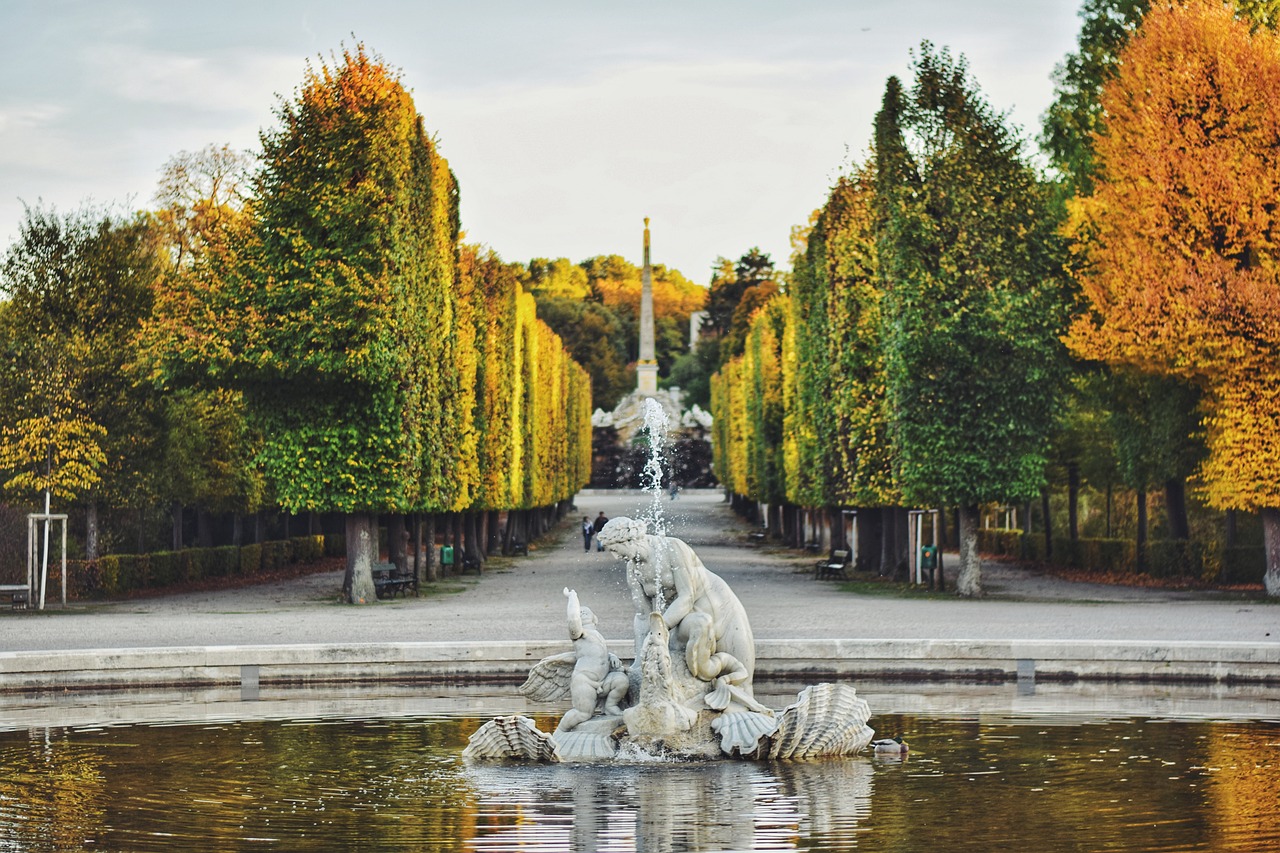 Image by Marcel Rusu from Pixabay
15. Cappadocia, Turkey
Fancy a sunrise ceremony in a hot air balloon, floating over otherworldly landscapes?
Cappadocia offers this and more. Cappadocia, famed for its surreal landscapes of fairy chimneys, ancient caves, and stunning rock formations, provides an enchanting backdrop that turns wedding ceremonies into dreamlike events. The region offers unique venues like historical cave hotels and terraces overlooking the mesmerizing hot air balloon-filled skies, ensuring a wedding experience unlike any other.
With its rich history, Anatolian traditions, and the opportunity for unforgettable photos atop a hot air balloon at sunrise, Cappadocia promises a magical and culturally immersive wedding celebration. The region's unique rock formations and underground cities add an element of mystery and magic to your wedding.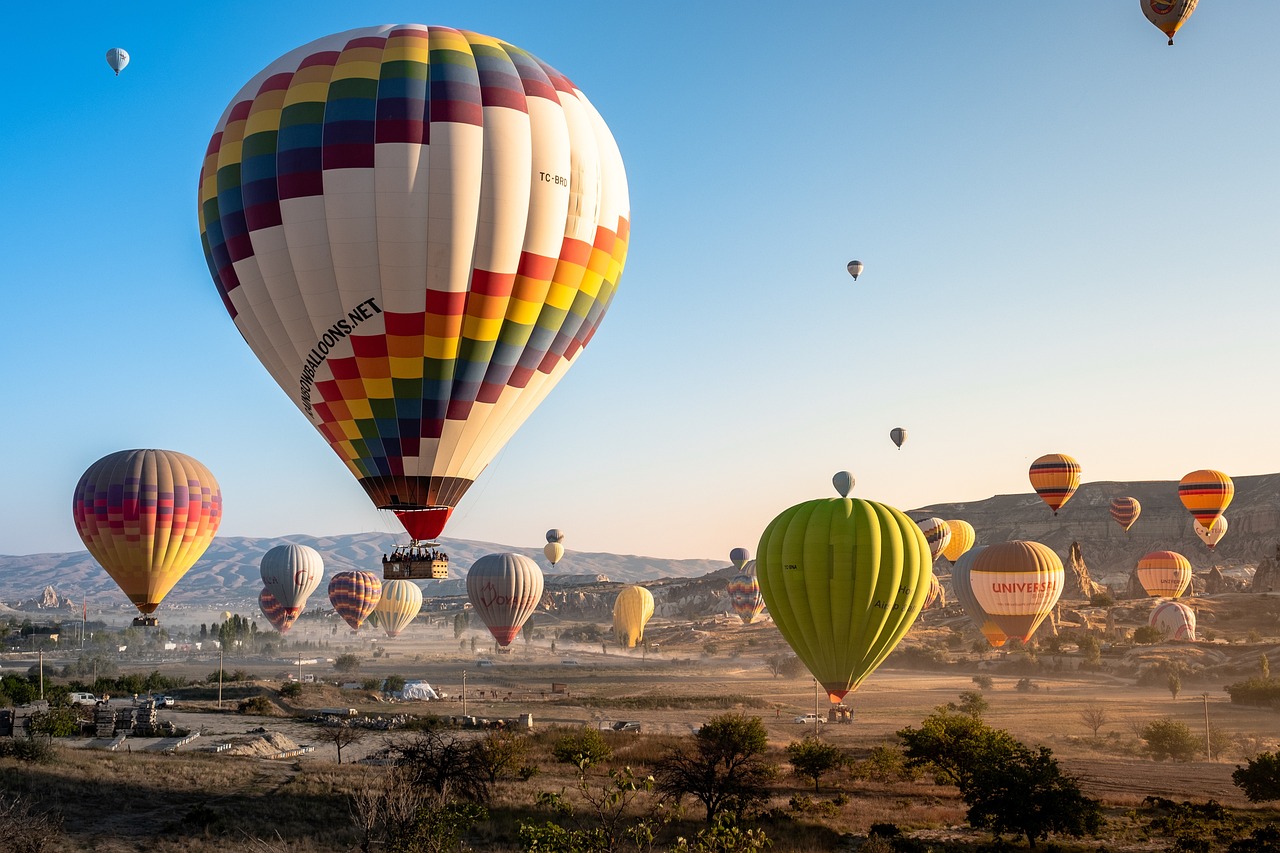 Image by Timur Kozmenko from Pixabay
There you have it, folks - 15 perfect places for a destination wedding! Remember, wherever you choose to tie the knot, the most important thing is the love you share.
Happy wedding planning!
---
KEEP ON READING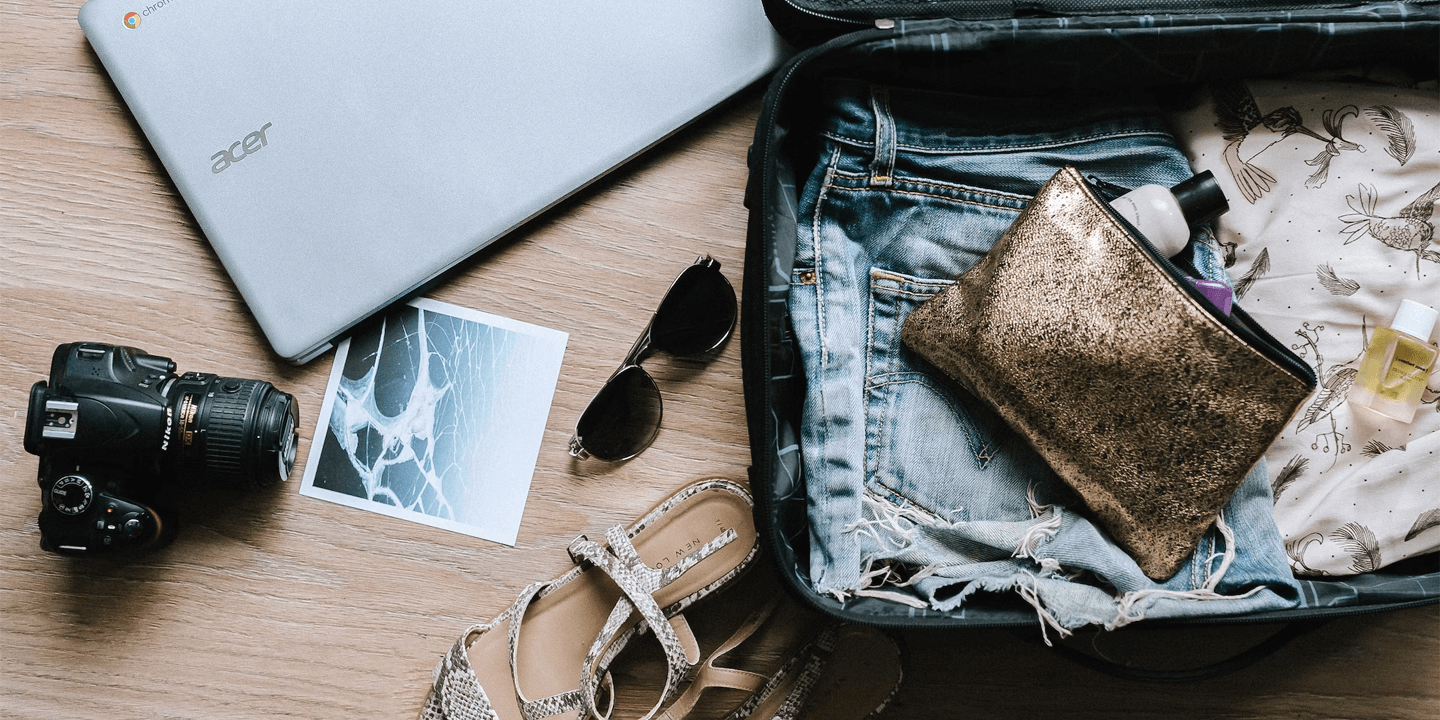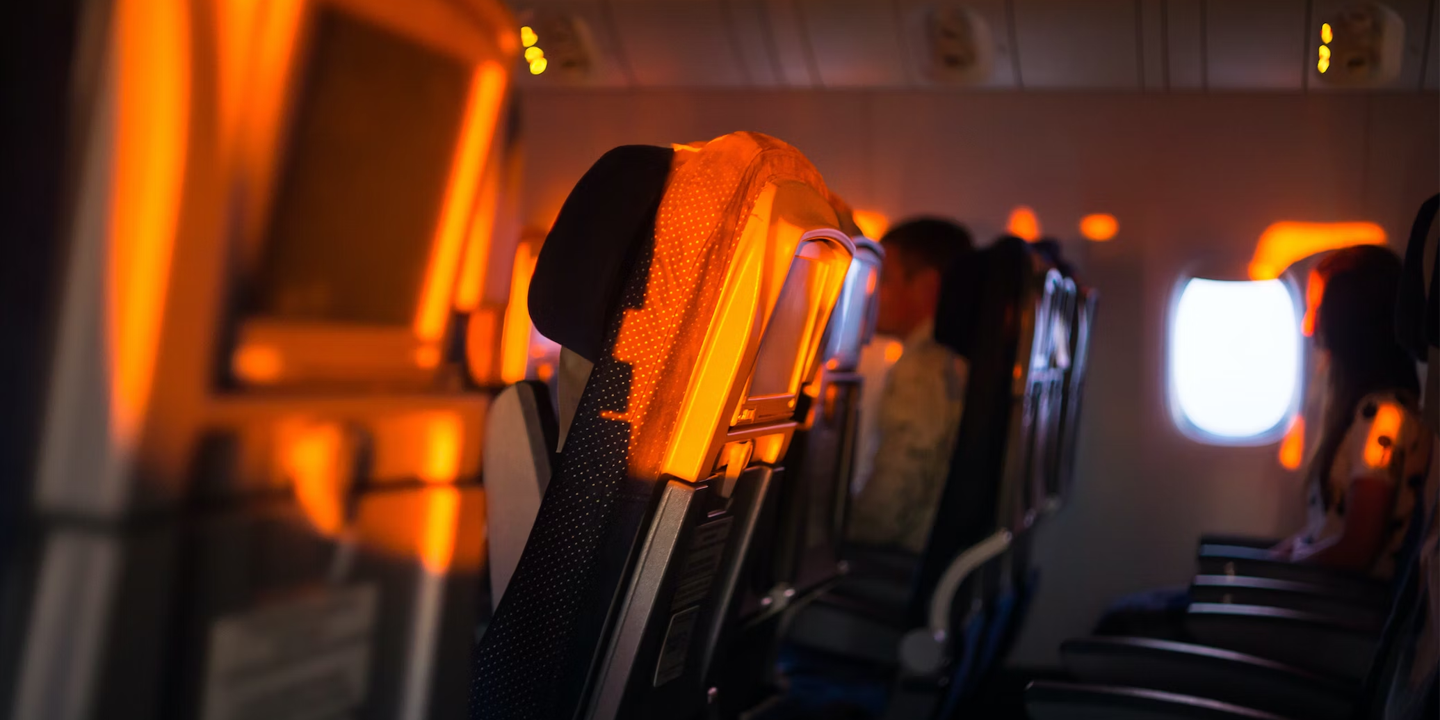 ---