The Most Popular Countries For Tourists
The Most Popular Countries For Tourists
If you want to create the perfect bucket list, a great place to start is looking at the most popular countries for tourists. Overseas travel used to be a treat for the elite. These days, however, hundreds of millions of people go abroad every year. Where are they going? Let's take a look at the top 40 destinations in the world. Some of them may just surprise you!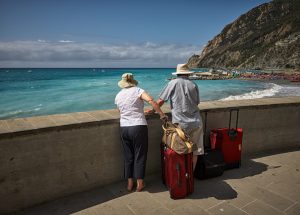 Photo by Vidar Nordli-Mathisen on Unsplash
---
40. Australia
Visitors: 8.815 million
We begin in the land down under. Tourists flock to Australia to explore the outback, the Great Barrier Reef, and picturesque coastal cities. Sure, every animal is trying to kill you. And sure, it's a long flight. But 8 million people visit every year, enough to make Australia one of the most popular countries in the world for tourists.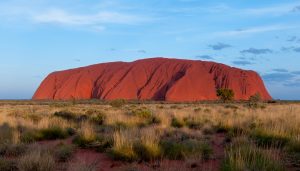 Image by Uluru, one of Australia's most recognizable landmarks
39. Bulgaria
Visitors:  8.883 million
Bulgaria may be the first real surprise on this list. Many Americans have never heard of this Balkan nation, and fewer still have visited. However, Bulgaria is clearly starting to be discovered by travelers.
It offers its guests great beaches, winter sports, and eclectic architecture that highlights its varied past.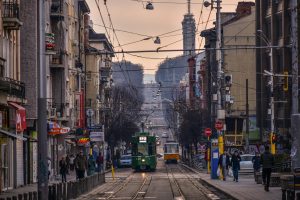 Image by Sofia, the capital of Bulgaria
38. Switzerland
Visitors: 9.889 million
It's not that surprising that Switzerland is one of the most popular countries for tourists. Nestled in the Alps, it boasts unparalleled views of green valleys. Other selling points include winter sports, and a friendly multi-lingual population. The only reason more people don't visit is that Switzerland is famously the most expensive country on the planet.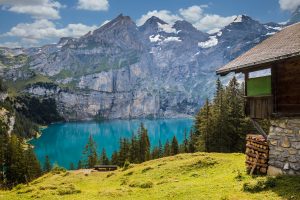 Image by TeeFarm from Pixabay Just one of Switzerland's many priceless views
37. Czech Republic
Visitors: 10.16 million
The Czech Republic is in the heart of Europe. Small wonder then that its culture has so many influences all blended together.
The result is a country of hills and history. Castles, monasteries, and historic villages dot the landscape. Throw in world-class beer and a capital (Prague) as beautiful as any on earth, and you've got one of the most popular countries for tourists.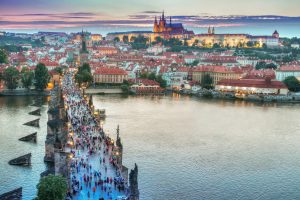 Image by Prague, capital of the Czech Republic
36. South Africa
Visitors: 10.285 million
South Africa has had a troubled past. While there continue to be issues, the country has come a long way in the last 30 years. South Africa is the richest country in Africa, and one of the world's leading exporters of gold. For tourists, safaris are a major attraction. It would likely be an even more popular destination were petty crime not such a worry in large cities like Cape Town.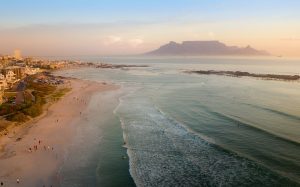 Image by View of Cape Town, South Africa
35. Ireland
Visitors: 10.338 million
Ireland is beguiling -- a land of rolling hills, ancient castles, and whiskey. The people are welcoming, the county is small enough that you can really explore, and the beer flows like water. Small wonder Ireland is one of the most popular countries for tourists.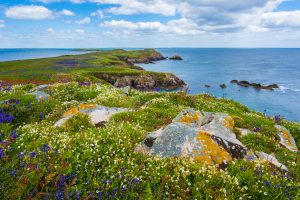 Photo by Wynand van Poortvliet on Unsplash The beauty of Ireland
34. Romania
Visitors: 10.926 million
Romania is a land of contrasts. It offers both modern cities and Medieval villages; mountains and fortresses; Dracula and wineries. For years, Romania has been projected as 'the next big thing' in travel. It looks like some of that promise is finally starting to come to fruition.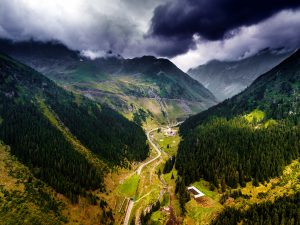 Photo by CALIN STAN on Unsplash The Carpathian Mountains of Romania
33. Belarus
Visitors: 11.06 million
It may surprise you to learn that 'Europe's last dictatorship' is one of the most popular countries for tourists.  Indeed, this is hard to account for. Just a few years ago, Belarus was one of the least-visited places in Europe, with fewer than 100,000 visitors. Clearly, tourism has skyrocketed. One explanation is visitors from Russia, a nation with whom Belarus enjoys a close relationship.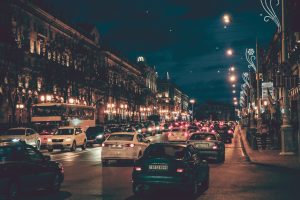 Image by Minsk, Belarus
32. Morocco
Visitors: 11.349 million
Morocco charms visitors with its brilliant coast, bright cities, and delicious food. Once a repressive country, the government has relaxed its grip somewhat in recent years.
The result has been a bump in tourism. Among the must-see cities of Morocco are Casablanca and the blue-walled town of Chefchaouen.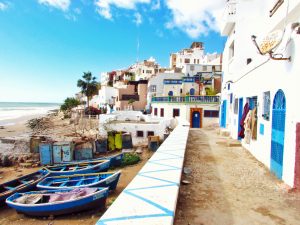 Photo by Louis Hansel @shotsoflouis on Unsplash Taghazout, Morocco
31. Bahrain
Visitors: 11.37 million
Bahrain is where the Middle East goes to party. It's an island nation in the Persian Gulf. Bahrain is famous for having more liberal attitudes than many of its neighbors. It has therefore become a popular retreat for Saudi Arabian travelers looking for fun. (The tenets of Islamic law aren't as strictly enforced here).
This is a big part of why Bahrain is one of the most popular countries for tourists.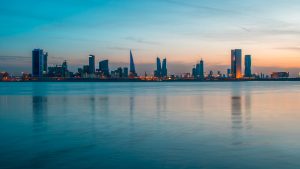 Photo by Charles-Adrien Fournier on Unsplash Muharraq, Manama, Bahrain
30. Denmark
Visitors: 11.743 million
Few countries enjoy a better image than Denmark. Once a land of viking warriors, today it is a caring and affluent modern state.
Visitors come to enjoy the colorful houses, the LEGO, and to discuss the works of Hans Christian Andersen. (We're kind of joking. But seriously: LEGO comes from Denmark. You have to play with it when you visit).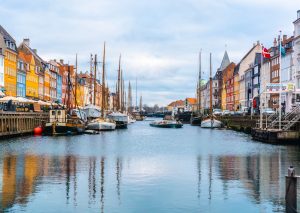 Photo by Ava Coploff on Unsplash Copenhagen, the capital of Denmark
29. Vietnam
Visitors: 12.922 million
Famous for its temples, its food, and its bays (see below), Vietnam isn't a secret anymore. On one hand, it's good that so many people have discovered the country. But on the other, some long for the days before Vietnam was one of the most popular countries for tourists.
Vietnam is still a must-visit destination, but you won't be the only one exploring it!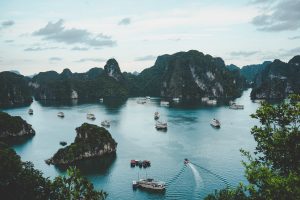 Photo by Ammie Ngo on Unsplash Hạ Long, Vietnam
28. South Korea
Visitors: 13.336 million
South Korea is a cultural center of the Pacific. Its influence spreads far and wide through its movies, fashion, and K-pop. Against this modern backdrop, you'll also find ancient temples and other testaments to a nation that has existed for 5,000 years.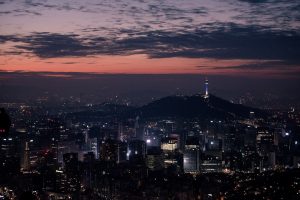 Photo by Yohan Cho on Unsplash Seoul, capital of South Korea
27. Singapore
Visitors: 13.903 million
Singapore is an island city state at the tip of Southeast Asia. The whole country is no larger than any major city. However, it's full of surprises and influences. The city is a hub of shipping, trade, and finance. The food is a mix of East Asian and Indian flavors.
In other worlds, Singapore is a melting pot. As a chic destination, it's every bit as intriguing as London or Paris.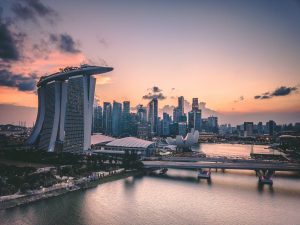 Photo by Swapnil Bapat on Unsplash Marina Bay Sands, Singapore
26. Indonesia
Visitors: 14.04 million
Indonesia is so huge it could hardly escape being one of the most popular countries for tourists. Although it includes thousands of islands, much of the tourism is focused on just one: Bali. Famous for its temples and its excitable monkey population, Bali would make this list all on its own if it were independent.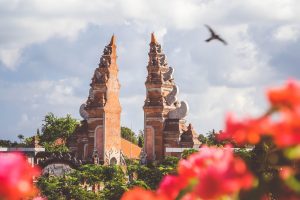 Photo by Jeremy Bishop on Unsplash The island of Bali, Indonesia
25. Ukraine
Visitors: 14.23 million
Ukraine is a fascinating country. Because of its rich farmland, it was long fought over by outsiders.
That unfortunate trend that continues to this day. Tourism, alas, is likely to decline here as a result of the ongoing hostilities between Kyiv and Moscow.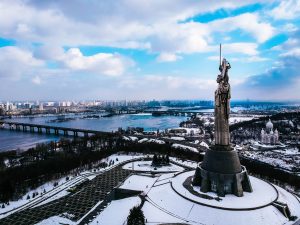 Photo by Denys Rodionenko on Unsplash Kyiv, capital of Ukraine
24. Portugal
Visitors: 15.432 million
Portugal has been discovered. It's honestly astounding this Iberian nation isn't even more overrun by travelers. But we suspect it will be in coming years. Portugal boasts incredible Atlantic ports, the Azores Islands, and some of the best cuisine in Europe. Once a sleepy tourist backwater, you'll now have to get in line to explore one of Europe's most popular countries for tourists.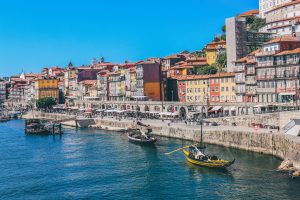 Photo by Nick Karvounis on Unsplash Porto, one of Portugal's most beautiful cities
23. India
Visitors:
 15.543 million
India is a land of great adventure and great contrasts. Religious contrasts, wealth disparity, architectural distinctiveness. You'll find them all here. While India may not be a destination for the faint of heart, its allure is timeless.
Photo by JK on Unsplash Riding the rails in Goa, India
22. Croatia
Visitors: 15.593 million
Croatia is probably the best country in Europe to go boating. Its most famous landmarks are port cities and islands along the Adriatic coast. You'll see ruins here -- from Roman Palace to the Medieval walls of Dubrovnik to vestiges of the Cold War. Add the agreeable Mediterranean climate, and the result is an irresistible destination.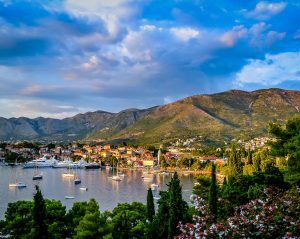 Photo by Conor Rees on Unsplash The port of Cavtat, Croatia
21. Saudi Arabia
Visitors: 16.109 million
Until recently, virtually all of Saudi Arabia's guests were Muslim. The faithful flock here every year to participate in the hajj -- a religious pilgrimage to the city of Mecca.
However, the kingdom has recently opened itself up to mass tourism for the first time. Look for Saudi Arabia to attract more travelers in coming years. However, it's definitely not going to be everyone's cup of tea.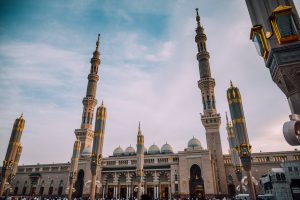 Photo by Yasmine Arfaoui on Unsplash Nabawi Mosque, Madina, Saudi Arabia
20. Macau
Visitors: 17.255 million
Macau is part of China, but it's a semi-autonomous region. Therefore, it gets its own ranking as one of the most popular countries for tourists.
Surprisingly, it was a colony of Portugal until 1999. As you may know, Macau's major draw is gambling. In fact, it's the biggest casino city on earth, surpassing even Las Vegas.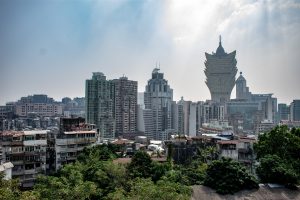 Image by Macao is technically part of China, but it's semi-autonomous
19. Netherlands
Visitors: 17.924 million
The attraction of the Netherlands isn't hard to understand. Vast fields of tulips. Dikes. Windmills. Canals. And a ton old world charm. Amsterdam isn't just a party city; it's a city of art, architecture, and culture. All this appeal is compounded by the lovely (and hilariously blunt) Dutch people.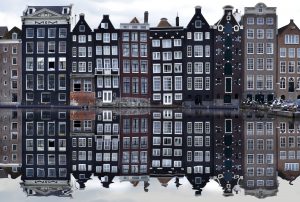 Image by Oh, Amsterdam!
18. Poland
Visitors: 18.258 million
Poland has so many great cities -- Warsaw, Cracow, Gdańsk. Again, a benefit of visiting Poland is the opportunity to explore such a diversity of history, from the middle ages to the Cold War.
However, it must be said that Poland is a risky destination for LGBT travelers. In recent years, the government has tried to establish dozens of 'gay free zones'. Sadly, it seems evident some tourists are more welcome here than others.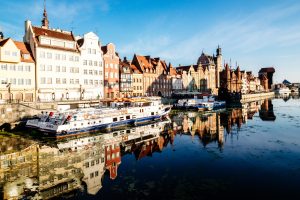 Photo by Andrea Anastasakis on Unsplash Gdańsk, Poland
17. Canada
Visitors: 20.798 million
Canada is a vast nation. In the east, charming and historic maritime provinces. In the center, Quebec offers the most distinctly European vibe in North America, while Toronto offers a little bit of everything. Farther to the west, you'll find the prairies, the Rocky Mountains, and the mighty Pacific.
Whatever you're looking for, you can find it in Canada.
The only downside? It's far from cheap.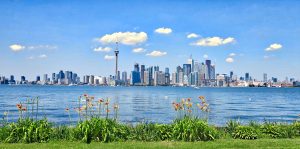 Photo by Nextvoyage from Pexels A skyline view of Toronto
16. Russia
Visitors: 24.39 million
Russia is the only country in the world that's even bigger than Canada! You can ride the Trans-Siberian Railway from the Pacific all the way to the European quarter of the country. The biggest draws, however, remain Moscow and St. Petersburg, both of which are dripping with romance and history.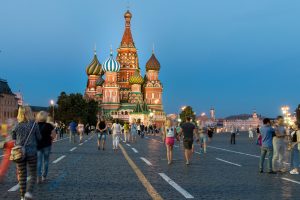 Image by Michael Siebert from Pixabay The heart of Moscow
15. Malaysia
Visitors: 25.948 million
Malaysia is one of the wealthier countries in Southeast Asia. You may be surprised to learn it's one of the most popular countries for tourists. However, it offers an intriguing mix of the modern world and older traditions.
The city of Kuala Lumpur is thoroughly modern, but it's also possible to find lonelier roads in Malaysia. Best of all, it's considerably cheaper than some other countries in the region.
Image by Kuala Lumpur, Malaysia
14. Greece
Visitors: 27.194 million
Greece occupies a unique place in the imaginations of most travelers. It boasts the ruins of a great civilization, terrific food, and gorgeous beaches. Its string of Mediterranean islands, for example, offer something for everyone. Want to lounge on a beach? You got it. Want to explore ancient ruins? No problem. Want to mingle with locals and sip ouzo? Check.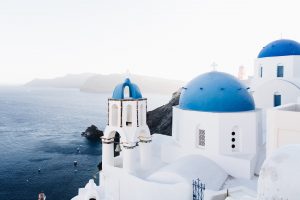 Photo by Jonathan Gallegos on Unsplash Santorini, Greece, at sunset
13. Hong Kong
Visitors:
 27.884 million
Like Macau, Hong Kong is technically part of China. However, as former British colony, Hong Kong is quasi-autonomous. Its international flair and diversity have made it a favorite getaway for the affluent -- both from China and farther afield.
But in recent months, protests have made it difficult to recommend Hong Kong as a destination. Hopefully matters will be resolved peacefully, and the city can return to welcoming the world in.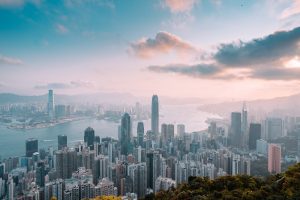 Photo by bady qb on Unsplash A view of Hong Kong at dawn
12. Japan
Visitors: 28.691 million
Japan is another land of great contrasts. There's hardly a more modern city than Tokyo. But you will also find quiet mountain temples in Japan, and sublime wilderness.
Best of all, the Japanese people are friendly and eager to help visitors. The country is run with a level of efficiency and cleanliness that will astound most travelers.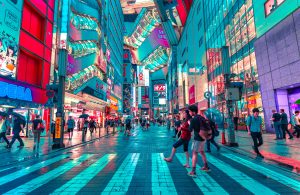 Photo by Jezael Melgoza on Unsplash Tokyo, Japan
11. Austria
Visitors: 29.46 million
Like Switzerland, Austria is a landlocked Alpine nation. It is popular with winter sports enthusiasts. However, the country may be even more beautiful in summer. You can hike mountain passes, visit Habsburg Palaces, and boat on the Alpine lakes that dot the landscape.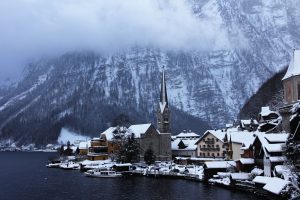 Photo by Daniela Castro on Unsplash Hallstatt, Austria
10. Thailand
Visitors: 35.592
Thailand has become rather too popular with travelers. It's almost become a cliche at this point. The beaches are dazzling, the islands are laid back, the parties go all night.
The Thai people are some of the kindest you'll ever meet. So if you visit, be sure to treat them with respect. Sadly, not all of the millions of tourists do so.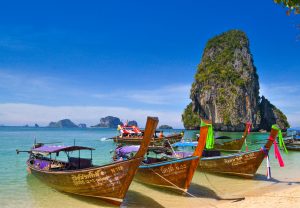 Photo by Sumit Chinchane on Unsplash Phra Nang Beach, Krabi, Thailand
9. Germany
Visitors: 37.452 million
Germany has so much to offer travelers. Castles. Beer festivals. Mountains. Art galleries. All these conspire to make Germany one of the most popular European countries for tourists. There's probably no better country in the world for backpacking. Just make sure you follow the rules and show up on time. The Germans are very precise and prompt in their courtesy.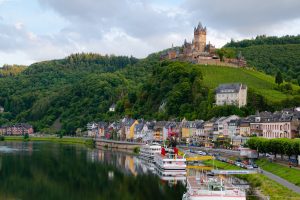 Photo by Kai Pilger on Unsplash Cochem, Germany
8. Turkey
Visitors:
 37.601 million
From the caverns of Cappadocia to the historical sites of Istanbul, Turkey sits at the crossroads of Europe and the Middle East. Romans, Byzantines, Ottomans -- all these have left their mark on Turkey. Indeed, the country is so attractive that even recent fears of political instability and terror can hardly keep the tourists away.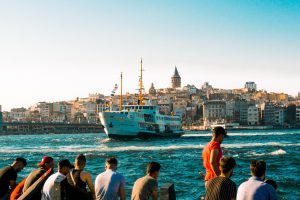 Photo by Meriç Dağlı on Unsplash Eminönü İskele, Turkey
7. The United Kingdom
Visitors: 37.651 million
The UK is an enduringly popular destination for American travelers. Firstly, the people speak English (duh). Secondly, American culture owes a lot to the UK -- revolution aside.
London is one of the most popular cities in the world.
But there's also much to see in Scotland, Wales, and Northern Ireland.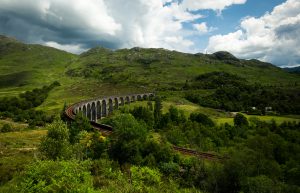 Photo by Thomas Tucker on Unsplash Glenfinnan Viaduct, Glenfinnan, United Kingdom
6. Mexico
Visitors: 39.291 million
Mexico has been a popular getaway for as long as tourism has been a thing. From movie stars in the 50s to everyday vacationers in the 21st century, Mexico is a go-to. Beaches, resorts, Mayan ruins... Whatever you're into, you'll find it here. Best of all, you'll find it at a reasonable price, and delivered by friendly, open-minded locals.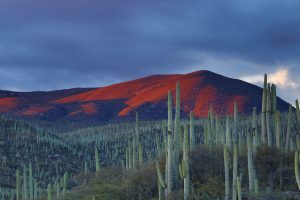 Photo by Andrés Sanz on Unsplash Zapotitlan Salinas Botanical Garden, Mexico
5. Italy
Visitors: 58.253 million
Who's surprised that Italy makes the top 5 most popular countries for tourists?
We could literally spend all day talking about how awesome Italy is.
The art galleries of Florence. The canals of Venice. Rome's ruins and the Vatican enclave. The only problem is there's so much to see you'll have to come back!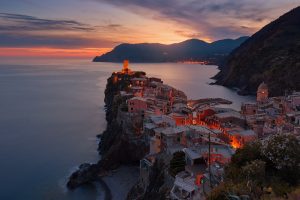 Photo by Anders Jildén on Unsplash Vernazza, Italy at sunset
4. China
Visitors: 60.74 million
China has already technically made the list twice -- but let's give it one more dose of love. Tourists flock to China to explore Beijing, and perhaps the most famous landmark in the world: the Great Wall.
Coronavirus will no doubt set China's tourism numbers back for a bit. However, when the panic passes, the tourists will be back. China is just too big to fail as destinations go.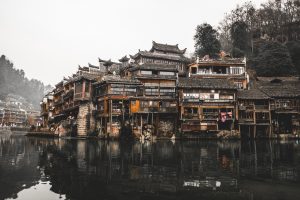 Photo by Theodor Lundqvist on Unsplash Fenghuang, Xiangxi, China
3. The United States
Visitors: 76.941 million
What can we say about the good old USA? New York City. Florida. California. The Grand Canyon. Yellowstone. And the food! Every region, every state has its specialty. But again: the only problem is you'll have to come back. America is just too huge and too wonderful to explore in a week.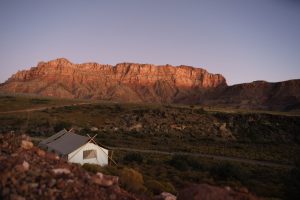 Photo by Martha Bergmann on Unsplash Under Canvas Zion, Virgin, United States
2. Spain
Visitors: 81.786 million
Spain has long been a darling of travelers. The food is sublime. Its regions are distinct and literally every one warrants exploring. Its cities are beautiful, a mix of the modern and the historical. Barcelona.
Madrid. Toledo. The influence of the Moors remains, and the castles of the Christian knights still dot the landscape.
Who could say no to an adventure like this?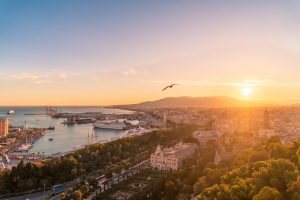 Photo by Willian Justen de Vasconcellos on Unsplash The sunset from Gibralfaro Castle, Málaga, Spain
1. France
Visitors: 86.861 million
Finally, the most popular country for tourists: France.
Paris all on its own would probably rank on this list if it were independent. The Louvre, the Eiffel Tower, the timeless charm of the avenues.
But there are also the beaches of Normandy, and the French Riviera in the south. The result is a country you'll want to discover and rediscover over and over again.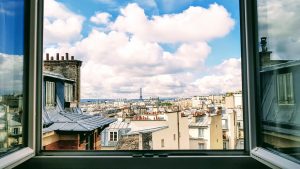 Photo by Isaiah Bekkers on Unsplash View of Paris from an apartment in Rue la Fayette
---
KEEP ON READING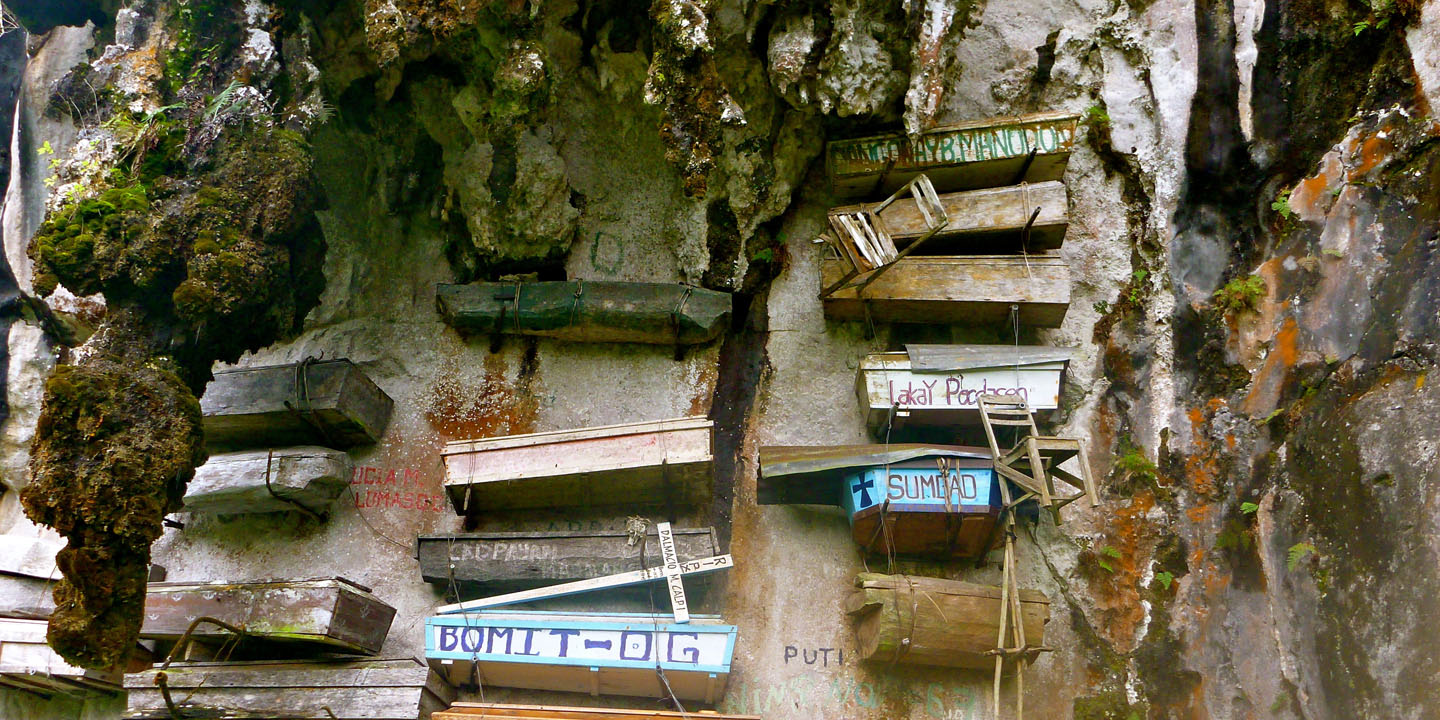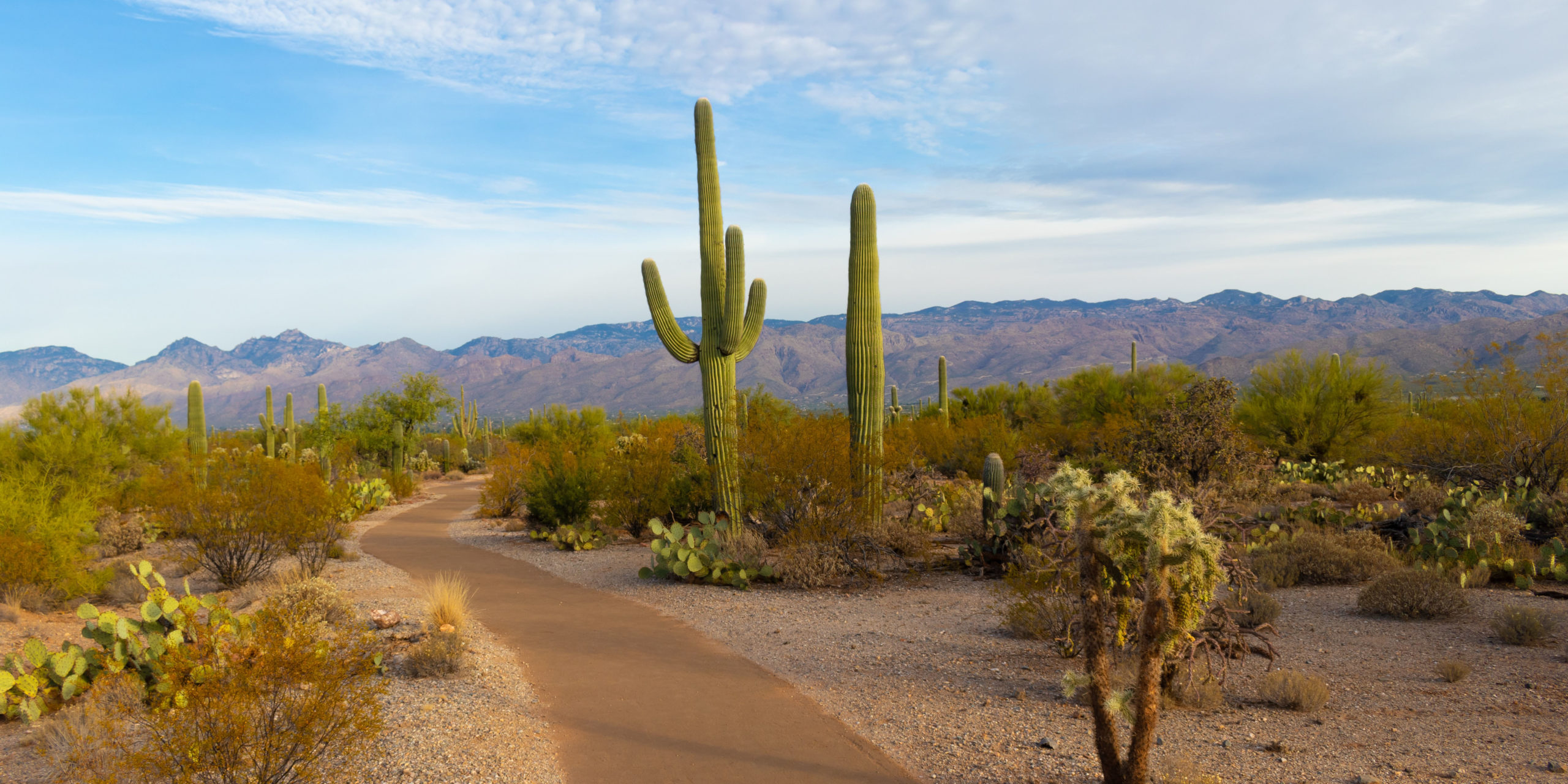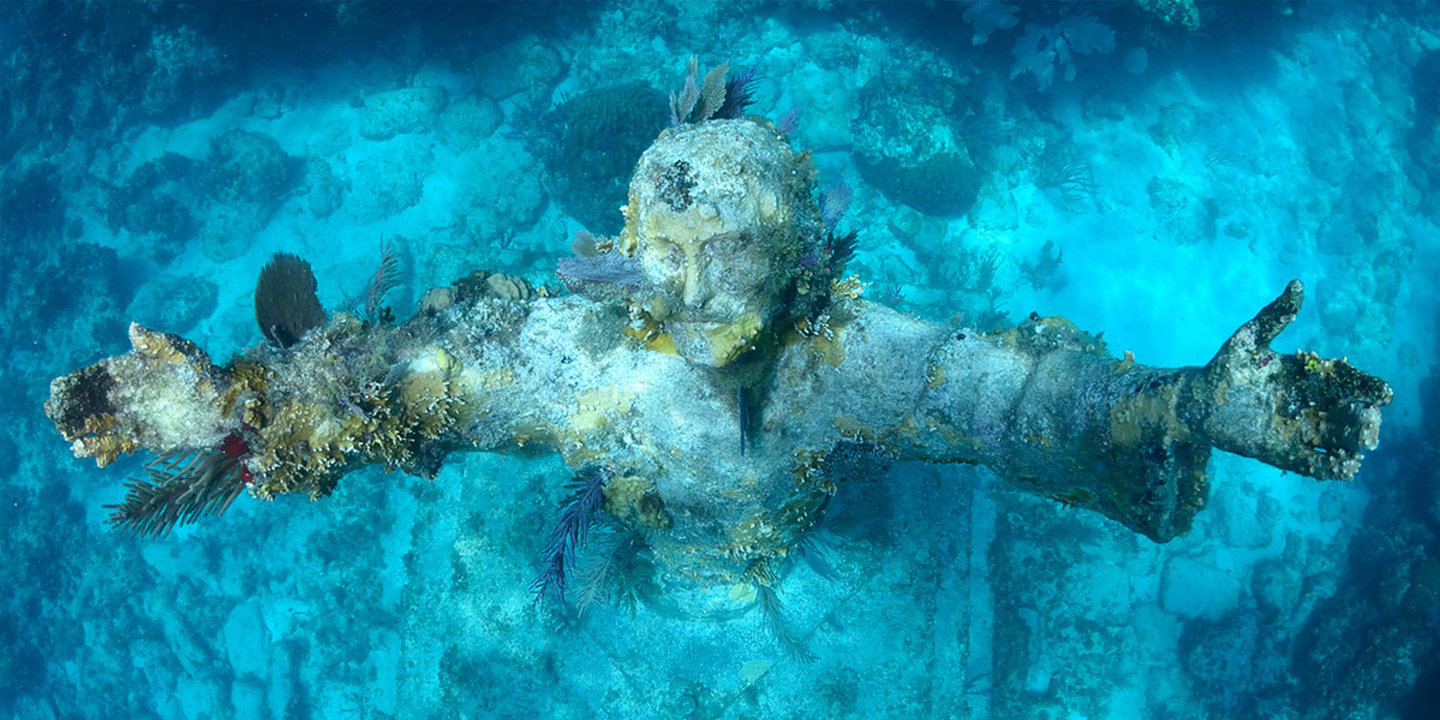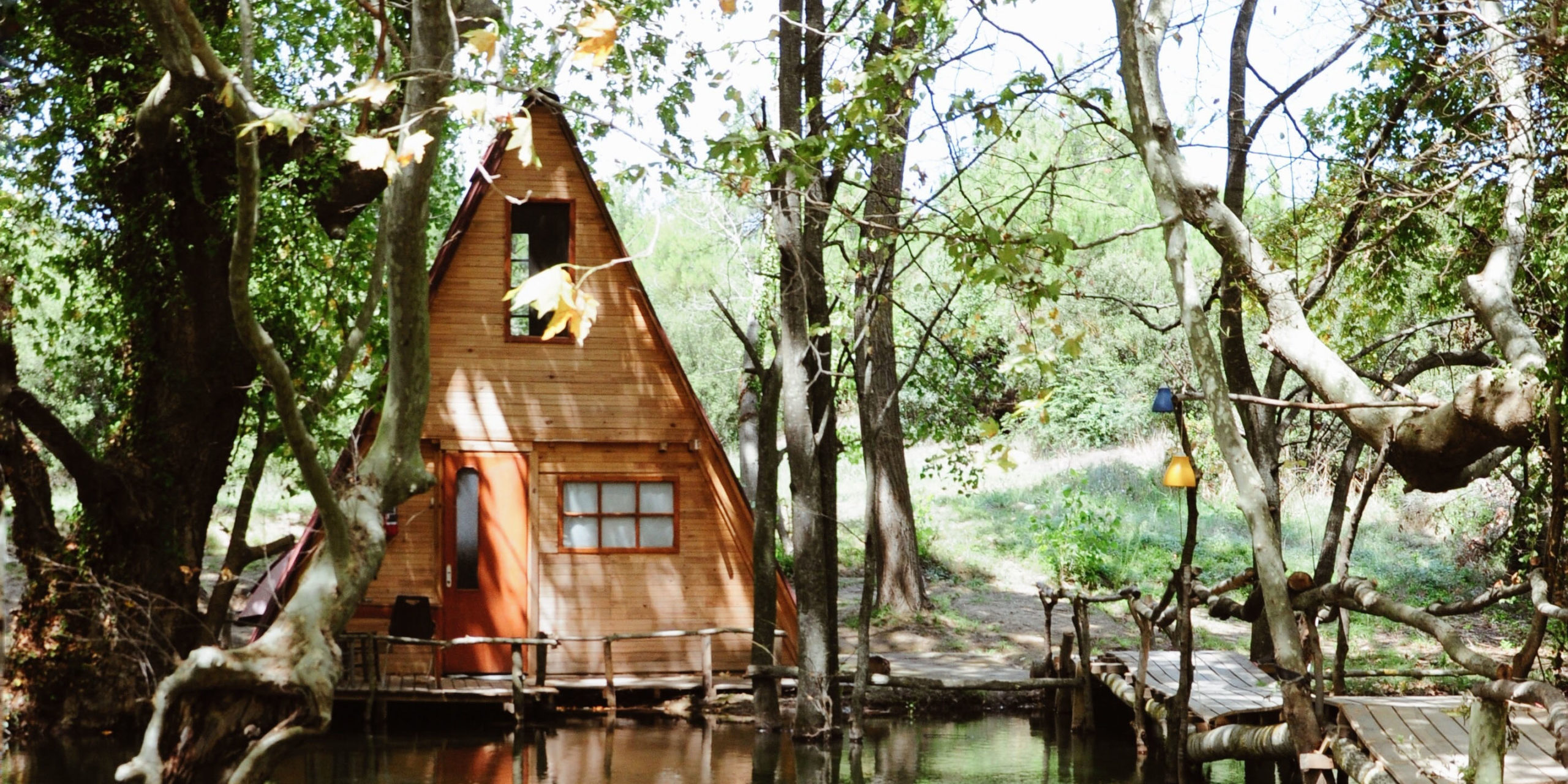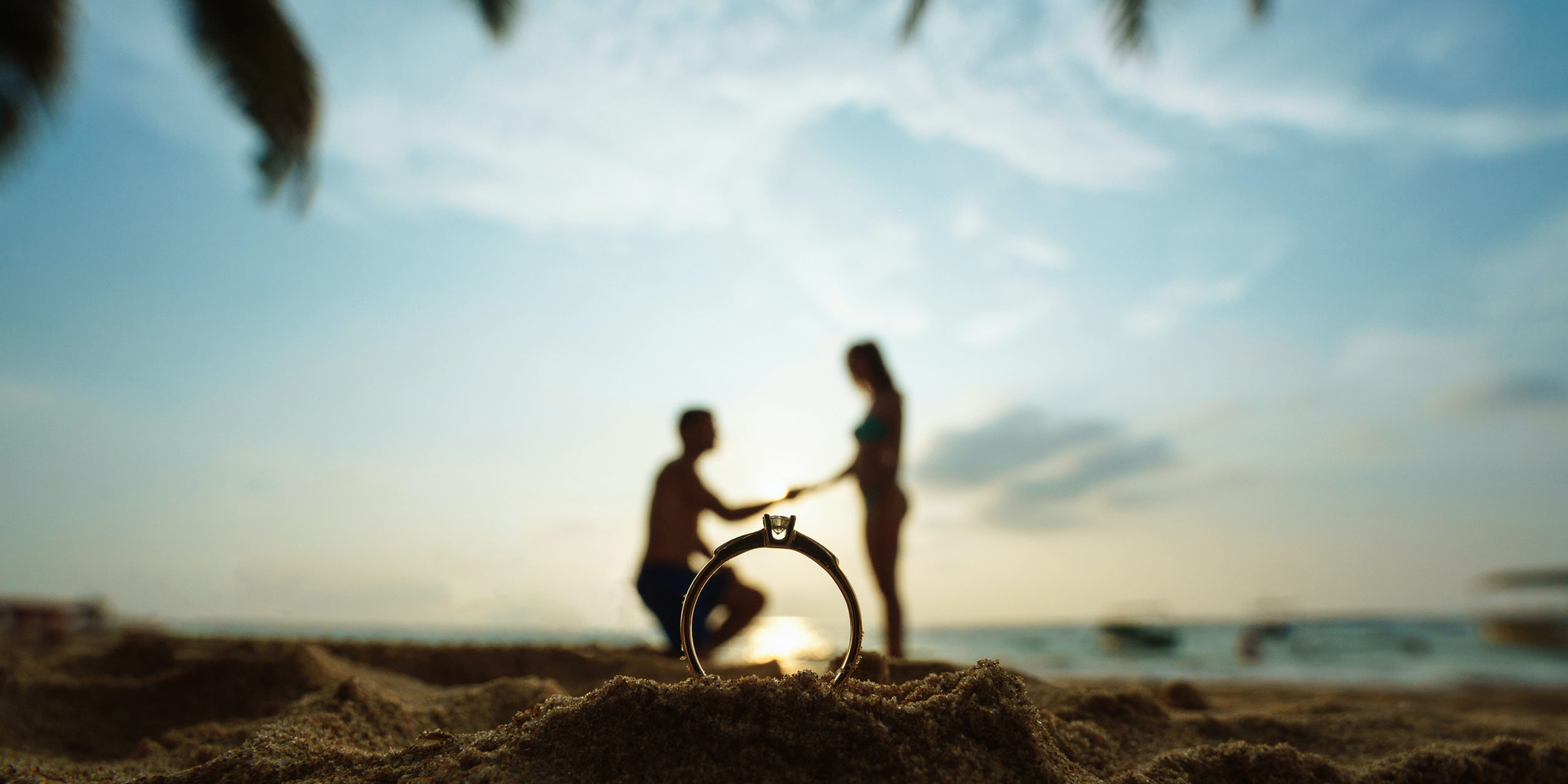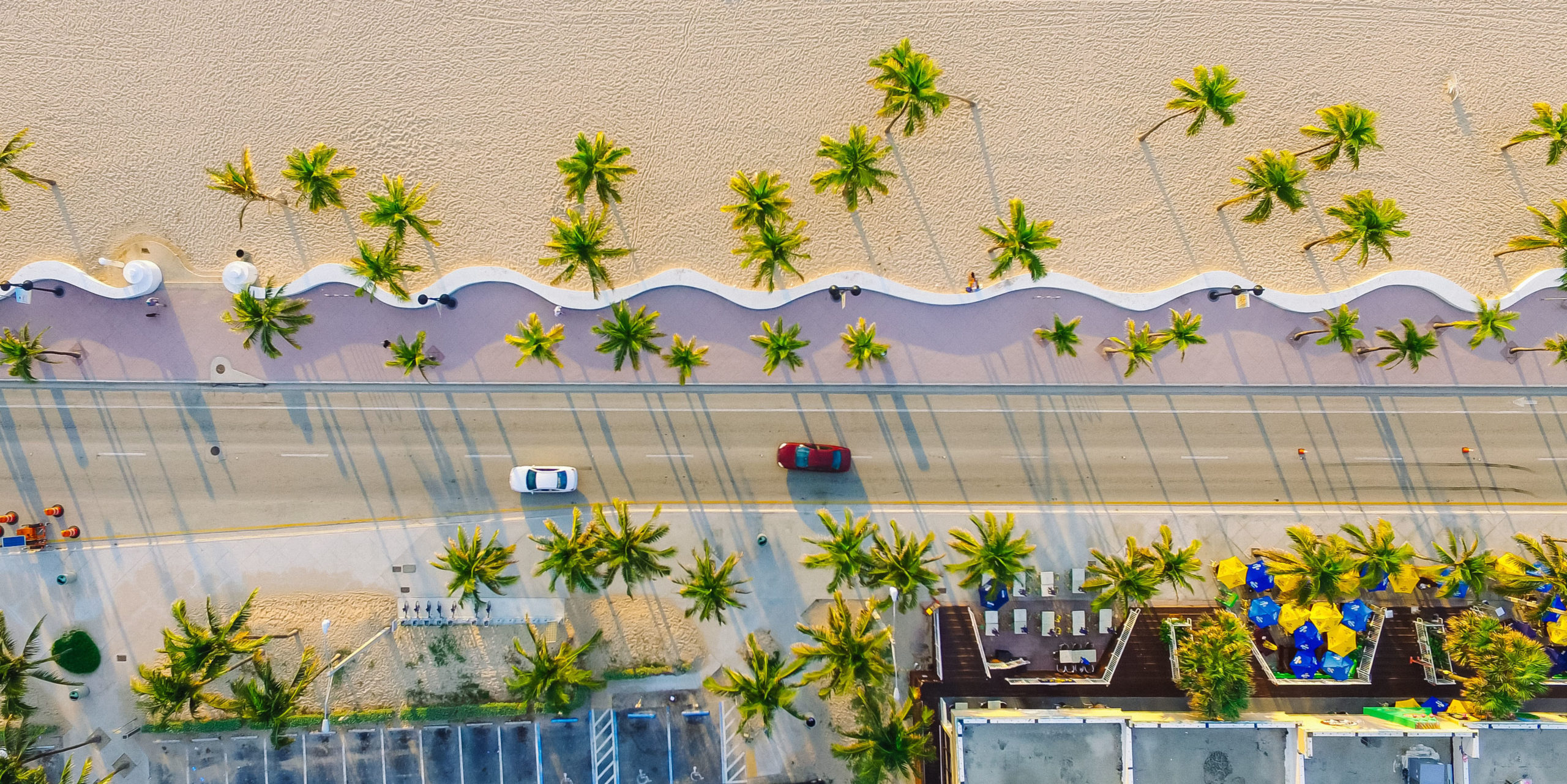 ---