Most travelers crave a getaway off the beaten path, or being the first to discover a new and exciting destination. But in some cases, it's worth joining the crowd–especially when it comes to the most visited tourist attractions in the world. These are the bucket list superstars that every traveler has to see. How many have you visited so far?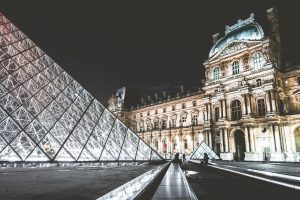 ---
50. Sistine Chapel
Visitors every year: 5 million
The Vatican Museums contain several famous works of art, but the one that turns the most heads is Michelangelo's ceiling mural. The image of God reaching out to Adam has inspired many a meme, and is one of the most enduring masterpieces of any artist ever.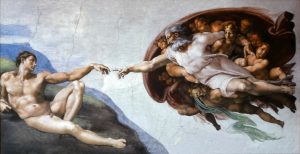 49. British Museum, London
Visitors every year: 5.8 million
The British Museum has one of the most impressive collections in the entire world. It's basically a history buff's dream. You've no doubt heard of some of the most famous artifacts in its hallowed halls, like the Rosetta Stone, Egyptian cat mummies, and one of the Easter Island statues.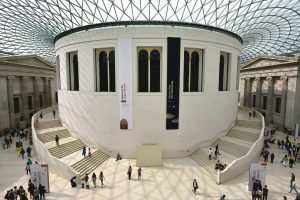 48. Everland, South Korea
Visitors every year: 5.85 million
Welcome to Everland, South Korea's version of Disneyland, but without the cutesy mouse. Everland is the world's 19th most visited theme park, with a zoo, water park, and tons of rides. But its biggest claim to fame is its amazing rollercoasters. The T Express is not only South Korea's fastest, but it also holds the record for being the world's steepest wooden rollercoaster.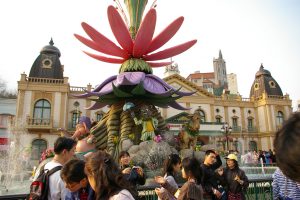 47. Nagashima Spa Land, Japan
Visitors every year: 5.9 million
Don't let the name fool you–this recent addition to the most visited tourist attractions in the world isn't a spa at all. It's actually an amusement park, with thrill rides, games for kids, and a mega waterpark.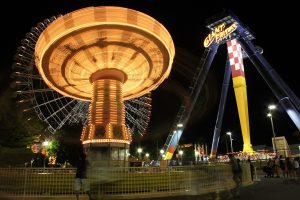 46. Colosseum, Rome
Visitors every year: 6 million
It's impossible not to be in awe of this large amphitheatre in the middle of Rome. Built during the Roman Empire, in 80 AD, it's where citizens could gather for a bit of fun–and violent–entertainment, like gladiator fights and wild animal hunts.
45. Grand Canyon National Park, Arizona
Visitors every year: 6 million
The Grand Canyon is not only one of the most visited tourist attractions in the world, it's also one of the most famous natural landmarks. Even people who haven't visited the US know what the Grand Canyon is, and the sight of it never disappoints.
44. Lotte World, Seoul
Visitors every year: 6 million
Asia is famous for its knockoffs (no shade here—the grey market is a major part of the economy and those counterfeit Louis Vuitton purses are virtually the same as the real thing), and Lotte World is no exception. It's basically like going to DisneyWorld, except no one will acknowledge its DisneyWorld.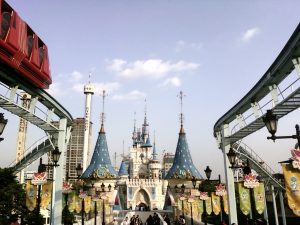 43. Lake Mead, Nevada

Visitors every year: 6.6 million

Site of the Hoover Dam, Lake Mead is huge, turquoise, and man-made. It's only a short drive from Las Vegas and a nice break from the casino—though no less dangerous. There are frequent casualties at this major tourist attraction that happen from pure carelessness. Or maybe that's just what the Vegas mob wants us to think.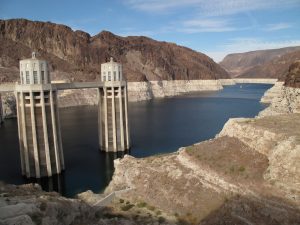 42. Eiffel Tower, Paris
Visitors every year: 7 million
Iconic, romantic—you really can't go wrong with the Eiffel Tower. Centered in a beautiful park, you can climb the iron stairs to the highest publicly accessible space in the world for a great view of Paris. And if you've got the dough and make a reservation early enough, you can even have dinner there.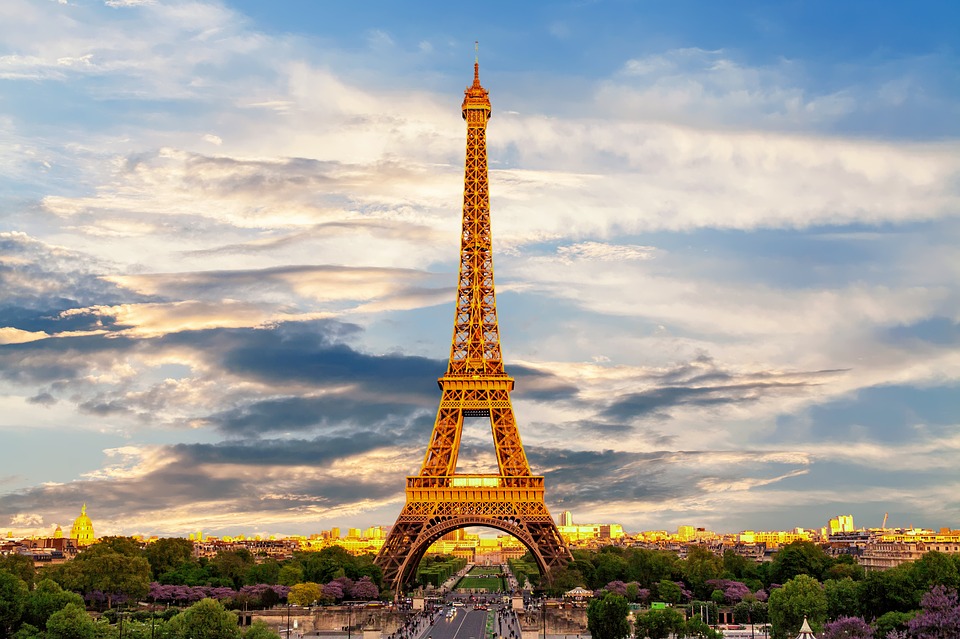 41. Disneyland, Hong Kong
Visitors every year: 7 million
Hong Kong's version of the happiest place on Earth is a downsized version of what you'll find in Florida or Tokyo, but it's no less fun. Despite its diminutive size, it still pulls in a lot of tourists who are happy to experience the joys of Disney for a day.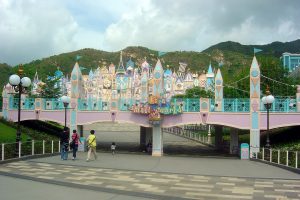 40. Victoria Peak, Hong Kong
Visitors every year: 7 million
The landscape of Hong Kong is as unique as the city built upon it. Victoria Peak is a towering hill that overlooks the entire city, making it an attractive bit of real estate for wealthy traders in the past. Now, it's just as attractive to tourists who are drawn to the view. The Peak is reached using the outrageously steep funicular railway, the Peak Tram, which is so much fun to ride it's considered a tourist attraction in its own right.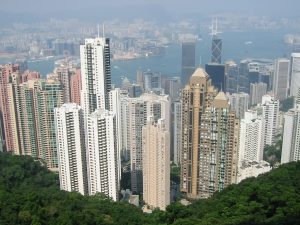 39. National Museum of Natural History, Washington DC
Visitors every year: 7.1 million
This branch of the Smithsonian is the world's most popular natural history museum, and best of all—it's free! What does that mean? All the dinosaur bones, stuffed mammoths, and neanderthals tableaus you could ask for, all under one roof.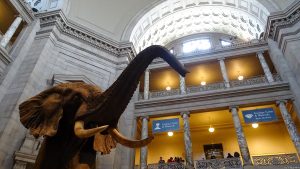 38. Metropolitan Museum of Art, New York
Visitors every year: 7.3 million
Otherwise known as "The Met," this museum holds one of the largest art collections in the world. Over two million works of art represent five thousand years of human creativity. Now that's pretty inspiring.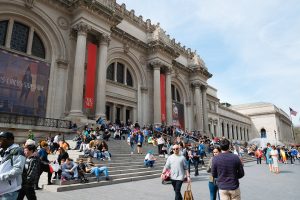 37. Ocean Park, Hong Kong
Visitors every year: 7.7 million
The 7th most popular theme park in the world is a wonderland of sea parks, rides, and death-defying rollercoasters. It's unique among theme parks for being marine-themed, which makes sense given its location. One of the attractions includes a journey into the deep to meet sharks and other scary underwater predators.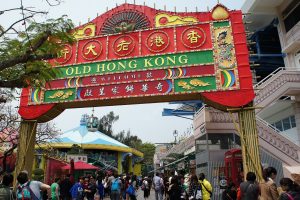 36. Lincoln Memorial, Washington DC
Visitors per year: 7.9 million
A huge park, Doric temple, and 12-foot statue in his likeness? This Lincoln guy must have done something pretty swell to get such a sweet monument. Opposite of Abe's chill visage is the Washington Monument, that obelisk that has stood over so many marches and protests.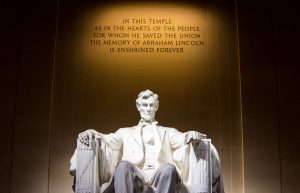 35. Universal Studios, Japan
Visitors every year: 8 million
This theme park in Osaka has eight different themed sections: Hollywood, New York, San Francisco, Jurassic Park, Waterworld, Amity Village, Universal Wonderland and The Wizarding World of Harry Potter. Like the other Universal Studios parks around the world, it has a ton of amusement rides, based on popular movies such as Spiderman, Back to the Future, Terminator 2, and Jurassic Park,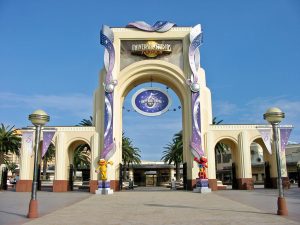 34. Taj Mahal
Visitors every year: 8 million
One of the most famous tourist attractions in the world is also a little, can we say it—morbid? It's not actually a palace, as many people think, but a mausoleum. It was commissioned in 1632 by the emperor as a fancy abode to house the tomb of his favorite wife. His own tomb was eventually interred there as well, making the Taj the prettiest ode to eternal love you'll ever see.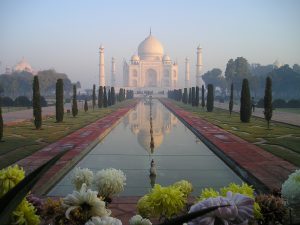 33. Sydney Opera House
Visitors every year: 8 million
Who knew people liked opera that much? Kidding. It's impressive architecture, which was designed to look like a ship's sails, are so iconic that they've come to represent Sydney to the rest of the world. With 40 shows per week in lots of genres besides operas, the epic performance hall is keeping legions of tourists entertained year-round.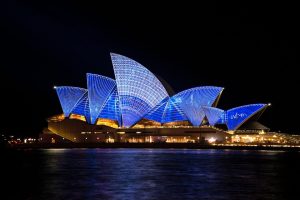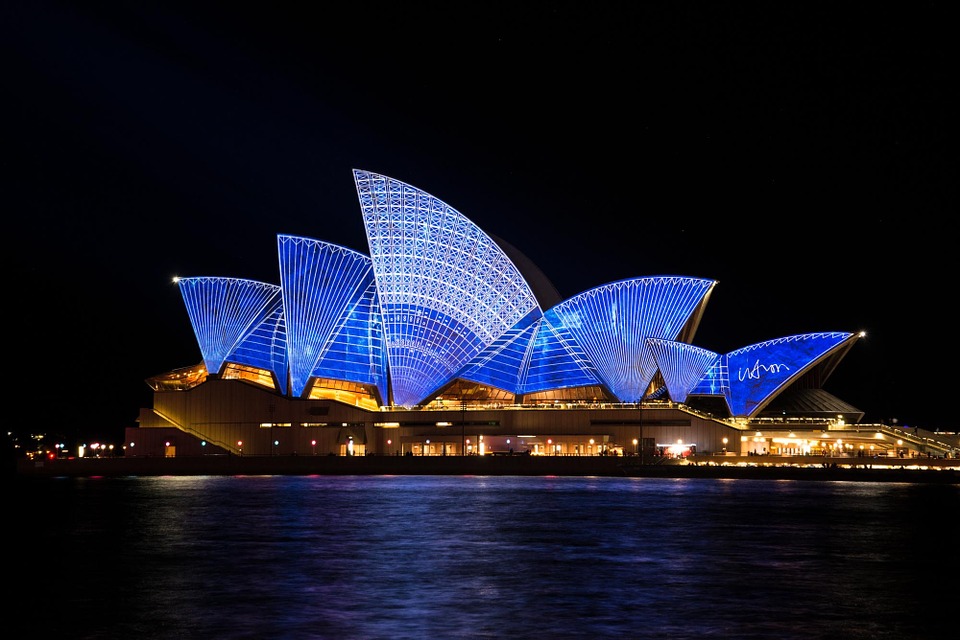 32. Universal Studios, Florida
Visitors every year: 8.3 million
Following the Disney model, Universal Studios offers fans a way to experience the movies they love to watch. There are a ton of fave rides here, but lately the spotlight is on The Wizarding World of Harry Potter™, and if we have to explain what that is, it's time to move out of your cave.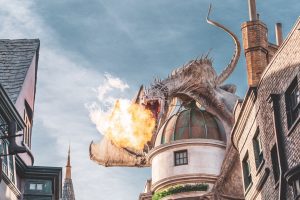 31. National Air and Space Museum, Washington DC
Visitors every year: 9 million
The entire history of flight under one roof. A branch of the Smithsonian, the museum is free, which probably accounts for some of its popularity. One of the coolest exhibits is the Space Race Gallery, where you can walk amongst full-size rockets that span from the beginning of space exploration to today.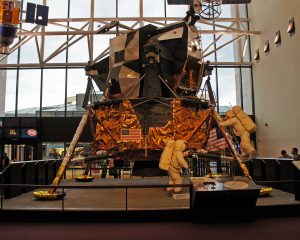 30. Versailles, France
Visitors every year: 9.1 million
France's most famous palace was only used by its royalty for just over one hundred years before the French Revolution of 1789 effectively turned it into a museum. Now, it's a tribute to regal excess–especially Louis XIV's Hall of Mirrors, and the splendid gardens that Marie Antoinette helped design.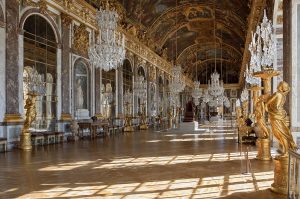 29. Universal Studios, California
Visitors every year: 9.2 million
The launch of The Wizarding World of Harry Potter has made Universal Studios more attractive than ever to tourists who loved the books. But there's plenty of other rides and attractions based on you favorite pop culture here, like Krustyland, Jurassic World, and a wild ride based on the Fast and the Furious.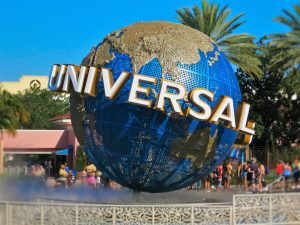 28. Navy Pier, Chicago
Visitors every year: 9.3 million
This pier on the shore of Lake Michigan is 3,300 feet long. It has an amusement park, carnival rides, shops, and food. But the star of the show is the Centennial Wheel,  the magnificent Ferris wheel that gives you a soaring view of Chicago.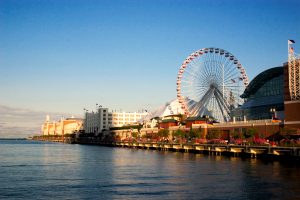 27. South Street Seaport, New York
Visitors every year: 9.8 million
This historic heart of Lower Manhattan draws millions of visitors every year who frequent its shops, restaurants, and museums. It's a must-see for any travelers headed to the Big Apple, which is one of the most visited tourist attractions in the world.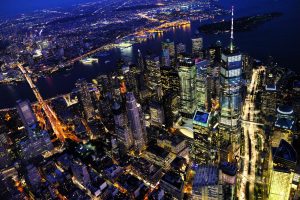 26. The Louvre, Paris
Visitors per year: 9.6 million
The world's largest art museum is stunning both inside and out. It's housed in the Tuileries Palace—nice digs if you can get it—but its iconic glass pyramid has become a symbol for famous Paris landmarks. Inside you can see all the most famous paintings and sculptures in the world, including the Mona Lisa and the Venus de Milo. As long as you don't mind the four-hour lines to get in.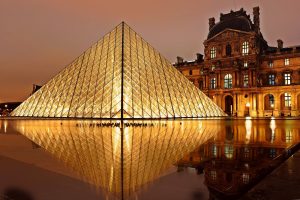 25. Hollywood Sign, Hollywood
Visitors every year: 10 million
More than 45 million people visit Los Angeles every year, but less than a quarter of them make it up to the sign. As you can imagine, its location in the hills makes reaching the sign a pretty steep challenge. But once you hike up to Griffith Park, you not only have a chance to see the sign, but a great view of LA as well.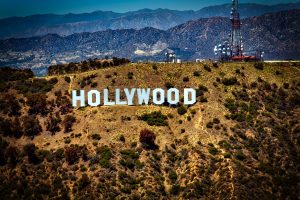 24. Great Wall of China, China
Visitors every year: 10 million
It's always been one of the most popular tourist attractions in the world, but after all these years, is the Great Wall of China still that great? The answer is a resounding yes. At 13,000 miles long and over 500 years old, it's pretty impressive, and arguably one of the most impressive feats of creation man has ever accomplished.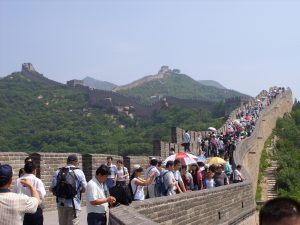 23. The Zócalo, Mexico City
Visitors every year: 10 million
The main square in Mexico City features a cathedral that took almost 300 years to build. Since then, the square has been the site of multiple revolutions, protests, festivals, and celebrations. It was also the site of a sensational art performance piece in 2007, when photographer Spencer Tunick gathered 17,000 naked people for one unforgettable photo op.
22. Pike's Place Market, Seattle
Visitors every year: 10 million
Food from every country you can think of, all in one open-air and indoor market. Take a selfie at the first-ever Starbucks if you must (the coffee at that one is as bad as all the rest) and then eat your way around the world! Piroshki is a forever-favorite, serving up delightful Ukrainian pastries stuffed with potato, cheese, meat, and the sublime. The fish market is the highlight, however, with handlers tossing fish in a gravity-defying display.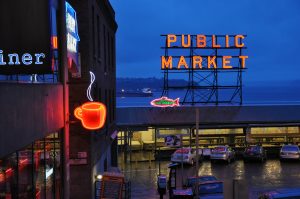 21. Golden Gate Park, San Francisco
Visitors every year: 10 million
The Park located right in San Francisco is like a garden, museum, and theme park all rolled into one. It's a lot like New York's Central Park picked up and moved to the West Coast, and in the process acquired a carousel and a herd of bison. Highlights include the Japanese Tea Garden, the Academy of Sciences and, of course, the herd of bison.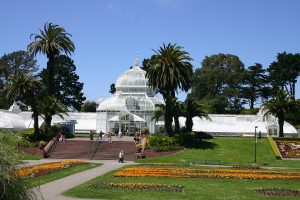 20. Tsim Sha Tsui Waterfront, Hong Kong
Visitors every year: 10.1 million
Shops, restaurants, and a taste of historic Hong Kong—the TST Waterfront is a major tourist hub for obvious reasons. With a great view of Victoria Harbor, this promenade is a must-visit for anyone going to this magical city.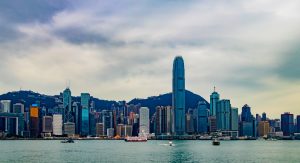 19. Sacre Couer Basilica, Paris
Visitors every year: 11.5 million
Montmartre's pride and joy is your quintessential Paris tourist attraction. Great big beautiful church on top of a hill with a million souvenir hawkers and pickpockets mauling you on the way up. But once you get to the top, not only is the church itself incredible, but you have the whole of the City of Love laid out like a rug at your feet.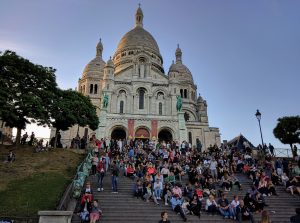 18. Disneyland Park, France
Visitors every year: 12 million
The French outlet of Disney's beloved amusement parks, but don't worry–you don't have to call him Monsieur Mickey. Though some of the characters from your favorite animated movies are, indeed, French, Mickey Mouse is still Mickey wherever you are in the world.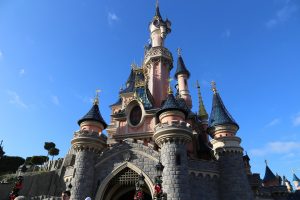 17. Great Smoky Mountains National Park, Tennessee
Visitors every year: 12.5 million
Outdoor adventurers and Instagram influencers finally have something they can agree on—this national park is the bombest. Scenic views of mist-covered mountains, wildflower fields that bloom year-round, and plenty of challenging hikes make this one of the most picturesque—and most visited—tourist attractions in the world.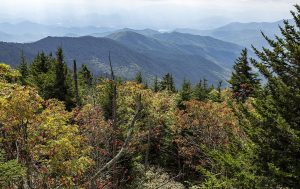 16. Notre Dame Cathedral, Paris
Visitors every year: 13.6 million
"I'm still standing, better than I ever was!"—it's an Elton Joh song and Notre Dame's new motto after almost burning down last year. Just kidding, but it's true that tourists around the world breathed a collective sigh of relief when several anonymous millionaires banded together to get the place fixed up.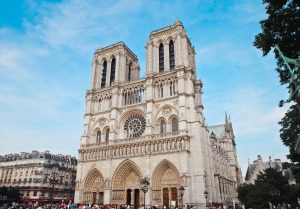 15. Pyramids of Giza, Egypt
Visitors every year: 14 million
"So what?"—said no one ever about this tourist attraction that also happens to be one of the seven manmade wonders on Earth. It's a pretty spectacular sight, and the hoards of tourists don't make it any less so, unlike some of the places on this list (we wouldn't mind a go at DisneyWorld without the line, you know?) The Sphinx and the four pyramids that make up the ancient site in Giza are worth the pilgrimage. Make it easy on yourself—rent a camel.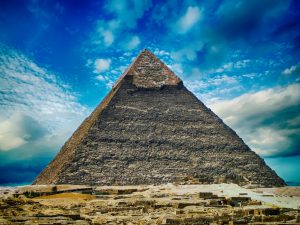 14. Grand Bazaar, Istanbul
Visitors every year: 15 million
The largest and possibly oldest covered market in the world, the Grand Bazaar spans over 60 city blocks and houses 4,000 shops. It's like having all the arts, crafts, and foods of the world concentrated in one place, making it a great way for tourists to spend a day, a month, or even a year.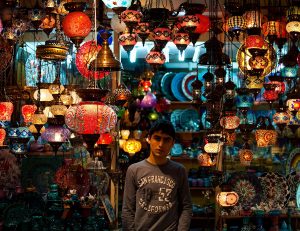 13. Pier 39, San Francisco
Visitors every year: 15.2 million
A trip to Pier 39 is how the Gold Rush crew would have chosen to unwind. A carnival of food, rides, shops and great views on the San Francisco Bay, it was built with a good time in mind. And tourists aren't the only visitors—when you're there you'll probably get a glimpse of the Bay's cutest residents, sea lions.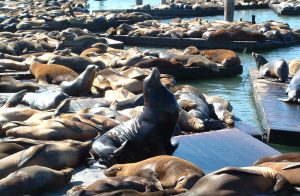 12. Forbidden City, Beijing
Visitors every year: 15.3 million
Built in 1368, this palace complex was the headquarters for both the Ming and Qing dynasties, making it the most important political site in China for over 600 years. In the past, only emperors and government officials would have been allowed to enter here. Now, anybody can visit and gaze in awe at the magnificent gold and red buildings meant to epitomize the wealth and power of the nation.
11. Bourbon Street, New Orleans
Visitors every year: 17.7 million
This eclectic strip of the French Quarter draws 10 million tourists for the week of Mardi Gras alone. The rest of the year, people love it for its jazz, booze, and great eats – New Orleans also happens to be one of the best cities for food lovers in the US.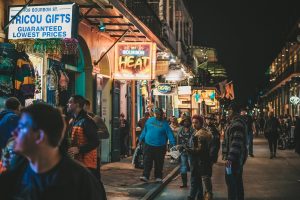 10. Faneuil Hall Marketplace, Boston
Visitors every year: 18 million
Historically, Faneuil hall played an important roll in America's independence from Britain as the site of famous speeches by separatists like Samuel Adams. These days, it's a great place to get a cup of baked beans and a slice of Boston cream pie. It's a giant hall full of shops and great food—think Pike's Place Market, New England-style.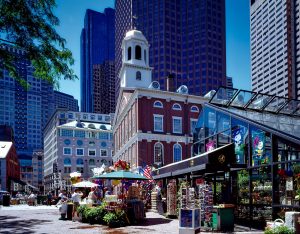 9. Disneyland, California
Visitors every year: 18.6 million
By now it should be obvious that Disney dominates when it comes to the most visited tourist attractions in the world. And it's no wonder why. Walt Disney's vision of an amusement park that inspired childlike wonder even in adults is brilliant and will continue to draw kids of all ages to its doors for years to come.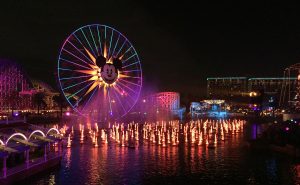 8. Grand Central Terminal, New York
Visitors every year: 21.6 million
Travelers have been passing through this majestic station for over one hundred years. The famous ceiling, which depicts a celestial scene, is one of the main draws. Drop into the oyster bar, order a martini, and you'll soon feel like one of the Big Apple's movers and shakers.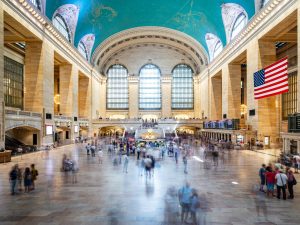 7. Niagara Falls, New York

Visitors every year: 22.5 million

One of the seven natural wonders of the world pulls a ton of visitors. The incredible waterfall is 167 feet tall and that roar it makes is the 85,000 cubic feet of water pouring over it per second. Over a million people board the Maid of the Mist each year, which allows you to get a closer look at the falls, and fully soaked in the process.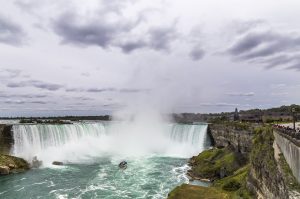 6. Tokyo Disneyland, Japan
Visitors every year: 30 million
Disney theme park aficionados frequently rate the Tokyo park as their all-time favorite, which explains why it's the one that attracts the most visitors, outside of the US. It's the most visited tourist attraction in Japan by far.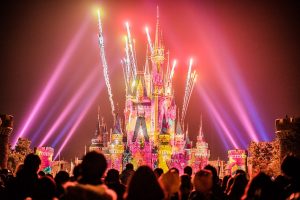 5. Union Station, Washington DC
Visitors every year: 32.8 million
Union Station is a beautiful, historically restored train station. As a hub of transportation, it also acts as the gateway to the nation's capital, which is a big draw for tourists both domestic and international. A great example of Beaux-Arts design, which is a nice break from the Brutalist movement that marks the rest of the architecture in Washington.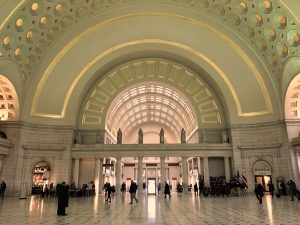 4. Central Park, New York
Visitors every year: 37.5 million
Central Park is more than just a park. It has a zoo, a skating rink, and a lake—all in the center of one of the densest urban areas in the world. The landscaped grounds are gorgeous just to take a romantic stroll in. Make sure to grab a selfie at the Bethesda Fountain before you settle in for some great people- and dog-watching.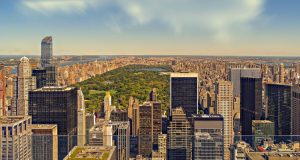 3. Times Square, New York
Visitors every year: 39.2 million
Start spreading the news—Well, clearly Times Square isn't news to anybody, since it gets so many visitors already. Standing in the middle of the iconic square, surrounded by theater marquees and neon lights, you really do feel like you're at the center of it all. And it's even easier to visit than ever since the city banned traffic from the area.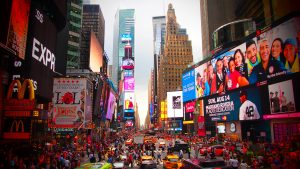 2. Las Vegas Strip, Nevada
Visitors: 39.7 million
Sin City, City of Lights, Viva Las Vegas, What happens in Vegas stays in Vegas… Nevada's gaming oasis has inspired a ton of nicknames, catchphrases, songs, and movies. And that's because tourists are on their best behavior here! Not really. With its endless excesses and forgiving constabulary, the Strip is a mecca to travelers hungry to let out their inner beast. It might not be your cup of tea, but everyone should go at least once.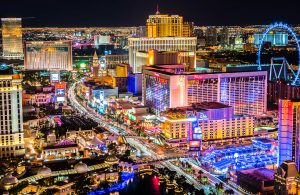 1. DisneyWorld, Florida
Visitors every year: 52 million
The mega, multi-attraction theme park that is DisneyWorld is clearly tourist heaven. It pulls in millions of visitors and billions of dollars every year, far outstripping every other popular tourist attraction in the world. Encompassing the Magic Kingdom, Epcot, Hollywood Studios, and Disney's Animal Kingdom, Walt Disney's creation is the happiest place on Earth for kids of every age.