Europeans Share The Best Non-Tourist Destinations To Visit In Europe
Paris, Budapest, London—these are destinations across Europe whose reputations of beauty preceded them. They are places everyone has heard of and dreams of visiting. However, there are numerous lesser-known places with their own unique magic that shouldn't be missed. A few seasoned travelers have shared the best non-touristy destinations in Europe. From fairytale lookalike parks to an exquisite opera house, Europe has an endless variety of things to do and see. If you're curious about which European places have the best canals, dramatic cliffs, nightlife, or Gothic architecture, then read on. Many 1800's literary geniuses found their inspiration among these locations, and it's easy to see why.

Pixabay
---
35. Don't Pass Up The Most Famous Meal In Italy
Bologna has the largest historic center in Italy, but very few people visit it compared to Venice, Rome or Florence. It's also the food capital of Italy. It has lots of students, it's a really fun town, and it's very beautiful.

Unsplash
34. Fairy Tales Come To Life
Ljubljana is a great city with a really great vibe. There are lots of nice restaurants and coffee shops, a beautiful old town, and a castle overlooking it all. If there's an exhibition in the gallery space of the castle, I highly recommend it—it's an underground Soviet-era bunker and a really unique exhibition space.

Unsplash
33. Refreshed While Enjoying The Best Of Many Worlds
For real, one of the best countries I've ever visited was Bosnia.
You can be swimming in massive, beautiful waterfalls and less than an hour later be wandering a 500-year-old village, and then make it to Mostar for dinner overlooking the bridge. I've shown so many people pictures of Bosnia and they genuinely don't believe it because it's so beautiful and they just think of a war-torn country when they see it. Without a doubt the best country in Europe that's undiscovered by tourists.

Unsplash
32. Relaxing Among Majestic Ocean Cliffs
Northern Spain. There are lots of cool, remote mountain towns on the border of France and Spain.
It's in a good location if traveling by car. If not, it's impossible. See southern France, then hit the mountains, then on to Barcelona or Madrid.
Also, you should really consider the logistics of whatever trip you are planning.
If you are in eastern France it makes sense to stick with say Switzerland, Italy, France, Belgium, or the Netherlands. Doing both can be hard.

Unsplash
31. Admiring A Unique Historical Art Gem
I went to Wrocław (Poland) last week. I wasn't expecting much but it's absolutely amazing. Such a beautiful city and lots to do!
You have to visit the Panorama Racławicka. I'm really not an "arty person" and was just going because it's what you're supposed to do. At first, it just seems like a painting, but once you're there, you realize just how amazing it really is. Can't recommend it highly enough!

30. Discovering Hidden Treasures On A Tropical Island
Overall, Portugal is my favorite country ever and Lisbon my favorite city.
Though certainly no stranger to tourism, it manages to pull it off in such a nonchalant way that it doesn't feel overrun at all, the city is visibly alive.
I feel it's a fairly known destination among European tourists that remains relatively little known to many non-Europeans. Perhaps the reason I like it so much is that it's similar to where I live, Budapest, which also gets this said about it a lot. Perhaps it was the beverages they have.
But to mention a rather non-touristy alternative in the country that gets unfairly overlooked despite being easy to access from the Northeast: the Azores archipelago. Green like you wouldn't believe; each of the nine islands has something distinct to offer to the visitor, provided you have a preference for outdoor activities.
Whale and dolphin watching, canyoning, hiking, bathing in geothermal springs and just enjoying the mind-blowingly great fish, beef and dairy products they have there! It's absolutely great and I'm a total sucker for the Azorean Tourist Board (although my payments seem to be held up somewhere).
It's quite the seasonal destination; best to go between June and early September.

Unsplash
29. Respite Among Soft Deep Green Grass
I studied in Durham, England and it always seemed to be the perfect example of an English town. Plus, the Cathedral is amazing and still free admission. The area isn't overrun with tourist shops and they keep the city facade looking nice.

Pixabay
28. Quiet And Beautiful Portugal Is Not A Common Place To Visit
I've been through a bunch of Europe; Portugal is by far my favorite. I was there for a competition, so I didn't get a ton of time to tour, but it's absolutely gorgeous! We flew into Porto and stayed in Braga, with some day trips to nearby cities.
It also has the historical bonus of not getting bombed to hell in the 20th century, so there's a bunch of very old castles and churches in really wonderful condition.

Unsplash
27. Holiday In Picturesque Untouched Forests With Nightlife
The whole country of Estonia.
Good beaches during the summer. Great old towns and lots of history! (Episcopal castles everywhere)!
It's 45% forests, so there's lots of hiking in the relatively untouched scenery.
It is also 20% wetlands and high bogs with awesome hiking tracks and mostly wooden walkways!
There is a very decent party scene in the capital, in university town Tartu and resort towns during summer.
Estonia is awesome, and you can manage all while speaking English.

Unsplash
26. Feelings Of Romance In A Real Life Fairy Tale
Bruges is amazing! Basically, all the city is Unesco and there are a lot of things to see and a lot of legends to discover. I visited it this year but I want to go back sooner or later. Ah, it's called the "Venice of the North" and also the "City of Love". If you wanna go there with your girlfriend or boyfriend, it's totally worth it!

Unsplash
25. Plentiful Gardens Help This City Show Off
Andalusia in southern Spain is amazing:
Sevilla, Granada, Córdoba, and Cádiz are just lovely to visit. Quite cheap, lovely weather, great food and a lot of history. Cádiz claims to be the oldest city in western Europe with 3,000 years of history. Then you have the prettiest little towns in between those.
Also if you like beaches, surfing, and that stuff, it's one the best places to go in Europe.

Pixabay
24. Fall In Love With This Inexpensive Friendly Location
Poland is fantastic: tons of history, museums, parks, castles, palaces, old towns; great food and the countryside is beautiful. Trains make it super easy and cheap to go around the country and in the bigger cities (Warsaw, Krakow, etc) the busses and trams make it easy and cheap to get around in the city.
Usually, if you see tourists they are Europeans. There isn't a lot of tourism everything is still really cheap, including housing. I rented a fully furnished apartment my first trip (2 weeks, and if I remember correctly it was about $600 total). It was cheap, clean, nice, had a washer and dryer, and almost right in downtown Warsaw. I had a comfortable place to crash and a place to cook all the yummy fresh fruits, veggies, and meats I picked up in the market.

Pixabay
23. Soaring Hills, Historic City, And Home Of Pesto
Genova (Genoa) Italy is really lovely. The Staglieno Cemetery is an unexpected extraordinary place and I've never seen tourists there.
There are not really many tourists in Genoa, but many beautiful old churches and a gorgeous beach.

Unsplash
22. This Relaxing Country Will Remind You Of An Uber-Clean Movie Set Or A Dollhouse
I spent a week and a half in Luxembourg. You wouldn't think there'd be that much to see in Luxembourg but there really is. It's a gorgeous country where everything just works as it should. You can buy a bus ticket for the entire country. Spend your time wandering around gorgeous Luxembourg City, Vianden, Esch-sur-Sûre, and Clervaux. Also, if you're a World War Two, buff you'll love the Ardennes; this was the site of the Battle of the Bulge. Plus, you have great places within a few hours drive/train ride like Trier, Germany, Bastogne, Belgium, and Maastricht, the Netherlands.

Unsplash
21. Enjoy The Canal Vibe By Canoe
I had a great time in Utrecht in the fall.
It's a beautiful brick city where the bikes have the run of the place. It's a college town, but it wasn't overbearing. There's a great bell tower with old bells where you could actually see Amsterdam in the distance. The cool water canal was originally built as part of the city's defense.

Unsplash
20. Hit The Festival And Chill
Germany/Austria. Go visit the mountains and smaller lakes and towns. You're not bound to find many tourists there; mostly locals. Plus, the locations are beautiful and the air is really clean in those parts of Europe. Same goes for the Nordic countries and the colder coasts.
Generally avoid warm countries (Spain, Greece, the various tourist islands like Mallorca and Rhodos especially, but even there you can find quiet places, as long as you're not looking for a beach vacation) and stick to the countryside. I would especially encourage visiting western Europe in late summer/early fall when there are a lot of country fairs, festivals, etc. Also, this is the time when the weather is relatively stable. You can forget spring and early summer... you can never be sure if it's like sunny and 25°C or raining cats and dogs and 5°C.
Avoid the many castles and great lakes though, unless you really want to see them.
If you want to eat well, be sure to visit a local restaurant that's not in amidst a vast tourist area. You can also book relaxation vacations (be sure to look for a hotel for adults only, unless you don't mind kids) and check out the various "deal" websites for the respective country since you can often get a discount of 50% or more (without travel expenses of course). Obviously, you will find tourists anywhere and everywhere, but if you avoid the largest tourist centers and big cities you should be fine.

Unsplash
19. Visit Great Bars And See Britain's Best Cycling Trails
Wales.
Wales isn't terribly big, it has like two cities (three if you count the former capital Ludlow, England) but is incredibly weird in a way only a small nation of head injury people can be.
They speak a kind of English, but English nonetheless. It's not as busy or popular as Scotland or South England but offers both usually fairly close together.
The South is beaches, a few small cities, the capital (Cardiff) which if you're a Wholock is pretty much the place to go.
So the question is, against all the other options why Wales when as I said Scotland offers the remoteness and South offer beaches and countryside?
Cheap. It's so cheap. Next to London, everything is cheap, but Wales is cheaper still.
It's a whole lot more condensed you can go from beach to capital to valleys and hills in less than an hour.
The weather's better than Scotland.

Unsplash
18. Must See Gothic Architecture
Most people think of Prague as the tourist spot in the Czech Republic but Kutna Hora and Cesky Krumlov are great places to visit. Sure, there are going to be some tourists there because they're the best tourist spots in Czechia besides Prague but they're a lot less crowded and have better spots in my opinion (that can all be hit in one day).
Kutna Hora was a mining town a long time ago (silver mine) so it was really wealthy at one point but all the mines have dried out by now. Now, there are just beautiful buildings, some mines to explore and what not.
Cesky Krumlov was another town in Southern Bohemia that has a castle that can be toured. I was lucky to be there last year during a World War Two liberation celebration so it was really cool to be there as an American (the American Army was the army that liberated Cesky Krumlov).
I'd suggest staying in Prague for four or five days and take two of those days to visit Kutna Hora and Cesky Krumlov for one day each.

Unsplash
17. Road Trip! Only Be Aware Of Aggressive Drivers And Romani Villages
I was in Europe over Fall and somehow ended up road-tripping through the Romanian countryside, and it was so cool! Being in Europe you usually take trains, so driving was cool and allowed us to stop whenever/wherever we wanted.
By far one of the coolest spots was the Transfăgărășan Highway which was a super beautiful drive with amazing views. At the very least, I recommend a road trip if you have time!

Pixabay
16. See A Busy Harbor With Incredible Vistas
The town of Howth ("Hoat") just north of Dublin is amazing. Visit Ireland's eye, an island that legend has it the Irish hero Cú Chulainn threw into the sea. It also has the transport museum, a castle, and amazing fish. Good restaurants as it's the busiest fishing port on the east coast. It has the harbor, a history stretching back to the Vikings, the radio museum in the Martello tower, and of course, the cliff walk which has the best views of Dublin City and Dublin Bay.
On a clear day, you can see all the way to Wales and to Northern Ireland. It does get very busy on sunny weekend days though, so best visited when everyone is at work.

Unsplash
15. This City Feels Like It's A Winter Wonderland
Tromsø, Norway. It's one of the most beautiful places I have ever been, with great people. My dream is to retire from real work in America, go there, and run a taco truck. Plus, you can catch a bus out of there to many other equally gorgeous places. Earths beauty incarnate.

Pixabay
14. Come To Hamburg If You're Looking For The Best Nightlife
If you're in Hamburg, go partying on the Reeperbahn on Saturday night. Stay up until dawn, then go down to the Fischmarkt for awesome sandwiches, live music, and more beverages.
Then sleep the rest of Sunday.

Unsplash
13. Boredom Isn't Possible Here
Meran, Italy—it's in the Italian Dolomites and frequented by Germans (so kinda touristy, but few Americans), and it's a gorgeous town nestled in a valley surrounded by mountains and vineyards. The language breakdown is about 50% German/50% Italian, and it was part of Austria until after World War Two.
There is an amazing thermal bath with water from the river that runs through the center of town, and it's a classic "Bad"-type, or spa, German town with a focus on relaxation and health. There's a music hall, a cool old manor home, and gardens, free bike rentals, etc.
Just up the hill by hike or gondola is Schloss Tirol, a pretty sweet castle overlooking Meran. And, that's where all the vineyards are. There is delicious locally made beverages and German/Austrian comfort food in Dorf Tirol.
Plus, you have easy access to TONS of great hiking up in the Dolomites. Walk three hours, stop at a mountain hut for a beer, repeat until dark, then grab a bed in a mountain hut and wake up to fresh milk, butter and bread with cowbells gently ringing outside your window.
Meran is small, however, so if you get bored with mountains and biking and hiking and drinks and thermal baths, you can easily hop the train to Bozen and go see Ötzi the Ice Man!
I've been to Meran twice and would go back again in a heartbeat.
It's one of my top three favorite places in the whole world.

Pixabay
12. Explore Limitless Amazing Beaches
People don't really know this but the UK has some incredible beaches. All over the country really but there's one that's less than two hours outside of London that's the best-kept secret in the south.
Most of my British friends and all of my foreign ones have never heard of Camber Sands. I grew up in the county where it is and even there it's not well known. Consequently, while it can get busy around car parks, even at the height of summer you can find a decent quiet patch for you and friends.

Unsplash
11. The Beauty Of A Walkable City
I'd love to throw out a little commercial for other parts of Denmark. Århus was named the culture capital of Europe. It's one of the university cities in Denmark with a lot of charm and life.
Copenhagen along with the rest of Denmark is very small-scale. In Copenhagen, you will get the most of your day by biking. Bikes can be rented or you can jump on our tour city bikes. Danish cities are rather small so even without a bike, you can see most if not all of the city by foot within a day or two.
The most populated areas of Denmark are beach areas which many tourists come to stay at, yet there's plenty of space.
The Danish summer at best goes between 25-30C and with some nice beaches and ocean water temp around 20C. There are lovely beaches an hour outside of Copenhagen if the one just outside isn't sufficient.
Last but not least, there really are some great islands. Depending on the size you almost feel alone in the word. Quite comparable to having a house deep in a forest of Sweden but with water around you instead of trees.

Pixabay
10. Vacation Spot For Locals Have Fairy-tale Like Attractions
It's pretty tourist-y, but it's not as bad as Amsterdam, as mostly Dutch people go here instead of foreigners: De Efteling in the Netherlands. It's a park full of attractions and fairytales.
It's huge, so you can easily spend the entire day there. There's even the Efteling Hotel where you can stay for a few days.

Pixabay
9. The Location Of The Great Northern War
Poltava, Ukraine. I'm biased though; I grew up there. It's got some cool sights, and the Battle of Poltava is something interesting that happened there and they have a museum and stuff for it, as well as a yearly reenactment thing they do.

Pixabay
8. You Must See Paestum For The Ruins And Wild Roses
Paestum in Italy. It is a city of ruins similar to Pompeii near the Amalfi coast. While not as well-preserved as Pompeii, there is still a lot to explore. There is also an amphitheater and several temples that are still extant, including one of the earliest known examples of the classical column.
It is also older than Pompeii since the city started as a Greek colony and many of those structures are still visible.
When I went there, there was only one tour group that only saw the small part near the entrance. The rest of the city was completely empty and you are free to explore almost the entire site. I still remember how quiet it was. I saw Paestum the day before Pompeii and I was honestly disappointed once I got to Pompeii because it was so touristy.
It is still one of my favorite places in Italy.

Pixabay
7. Sheep Mow The Grass On These Green Islands
The Faroe Islands are probably my favorite destination in all of Europe, and there's not a tourist to be seen.
I hope it stays that way for a long time. Such a great place to visit.

Unsplash
6. Only Try This If You're Not Scared Of Heights
Faulensee, Switzerland. A few hours from Geneva, but it's beautiful and you can go parasailing/parachuting from the Alps. The Top of Europe is also located in that area. Very small and quaint towns.

Unsplash
5. Feel The Authenticity Of The Country
I don't really know how touristy it's considered, but when I went there a couple years back, I didn't notice any other tourists in Bordeaux, France. Not sure why, though.
That city is easily the most beautiful one I have ever seen, and is a great place to just "experience". I don't know a lot about the history of that place, and frankly, I don't really care.
The architecture was absolutely gorgeous, the people were the friendliest I've seen, and the weather was always amazing. I've always said that it's one of my top two places to live later on in life.

Pixabay
4. Seek Inspiration Where Literary Icons Did Long Ago
As a Northerner, I still hold that one of the nicest places to visit in the U.K. is the Lake District. There are beautiful mountains/hills, amazing countryside, and some lovely stereotypical villages. Don't expect much in the way of built-up areas, but if you're into hiking/boating/chilling by a lake, then the lakes are for you. A good 90% of the poetry coming out of England in the 1800s came from people living in the Lakes with some notably famous examples.

Pixabay
3. The Locals Are Used To The Foreign Military Bases
If you're a Vonnegut fan, get to Dresden, Germany.
For starters, they don't get a lot of American tourists, even for the Vonnegut thing. It's East Germany so there's a WHOLE different vibe than Frankfurt or even Berlin. It's a beautiful old city with a great history and buildings... even if most of it was destroyed. The statue of Martin Luther in the center platz was decapitated until reunification. The city was SLOWLY rebuilt until it hit hyperdrive post-1991. Some of the buildings were rebuilt with as much of the original rubble as remained some 45 years later. IBM even helped laser scan some buildings to help figure out how much of the original could be salvaged.
OH! And you can see the actual Slaughter-House Five. It's part of the Messe Dresden and their Sports Academy now, the original room that sheltered Vonnegut and the POWs is now a coat room (I think he'd have found that funny). There's an installation by an Irish artist that pays tribute to the book. Great experience and one of the few "unique" things I did in Germany. Hell, not even many Dresden residents know about Vonnegut and Germans I run into in America are often surprised that I bothered with Dresden.
I'd do it again, great experience. Opened my eyes to the complexity that Germany has.
For Americans, we often think as European countries like we do our own states. But we also know the differences within our own states. Somehow, that doesn't translate over. My time in Germany was special and I adored every moment of it, even the frustrating bits.
Also, really surprising to me was how nonchalant Germans are about American military bases being there. I only mention this because I was born in Wiesbaden and when I told Germans that, they starting speaking in German. When I mentioned the base, they were like, "Oh, yeah. Those are still there. Huh. Want another drink"? If the Germans would adopt me for a year or two, I'd gladly accept.

Pixabay
2. The Home Of The Unvanquished Beckons To All
Porto, Portugal. It's like taking a time machine to 1920, everything is still in time. Bonus: the ocean. Also, I love watching the world stop at two p.m.—the siesta. From offices and stores, you see people going in their car to take a nap. Cheap as cheap can be. In a market, I saw a plastic bucket filled with chicken, ready to fry, and a half smoked pork. It is also a Unesco world heritage if I remember correctly.

Pixabay
1. Unleash Your Inner Flower Child
Samothraki is an island you won't see on many tourist brochures. It's in the north of Greece and has a reputation for attracting free spirits and has thus become a little unique hotspot in Europe (I'm sure there are others).
Apart from fun gatherings of people playing music all night in the square, you will see the most amazing nature!
I can't stress the nature part enough, waterfalls will make swimming pools below, and you can climb the waterfalls to find never-ending unique waterfalls with their own natural swimming pools all the way up the mountain. Of course, lacking in clothes is the norm here too.
And if you're into wild camping in the woods, you will find many others who gather together in the woods starting their own little communities whom police don't usually manage to kick out.
Plus, the summer regulars there probably don't want me posting this as it still has very few tourists compared to other Greek islands.

Pixabay
---
KEEP ON READING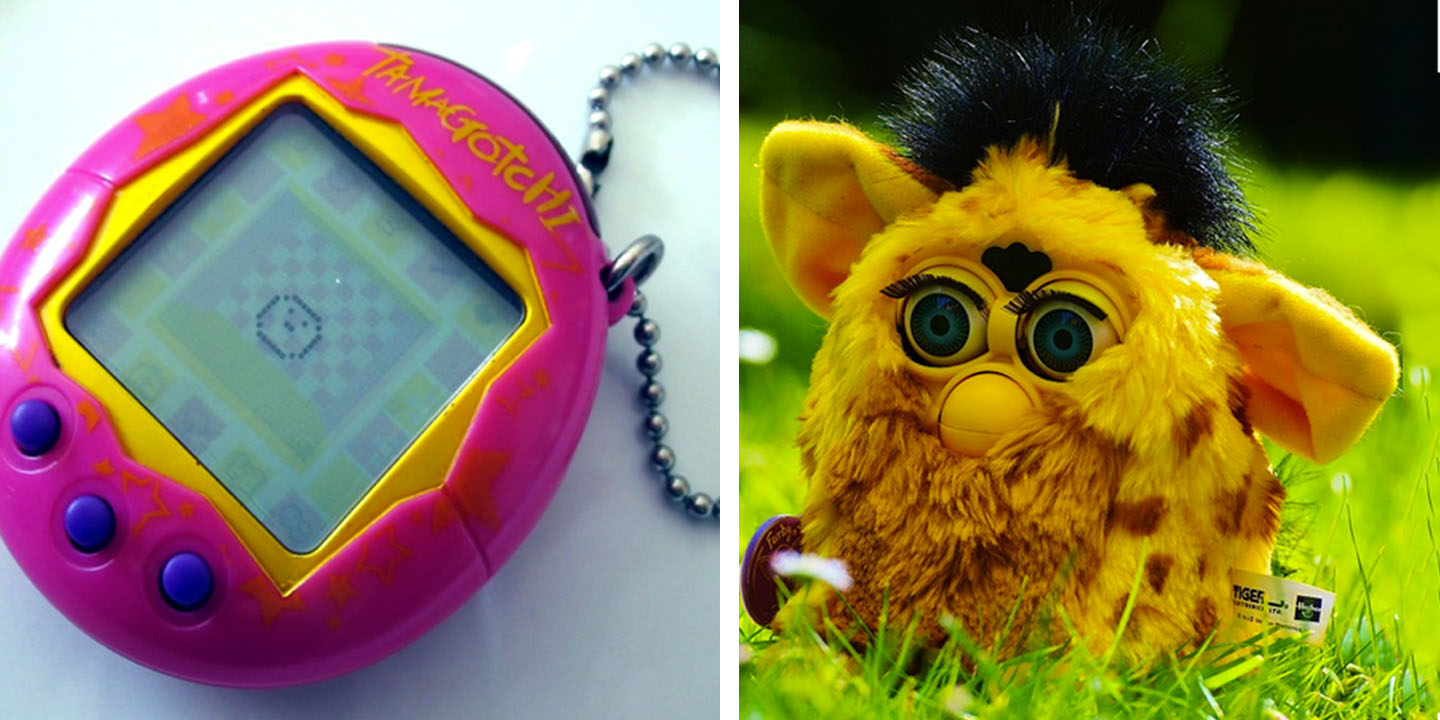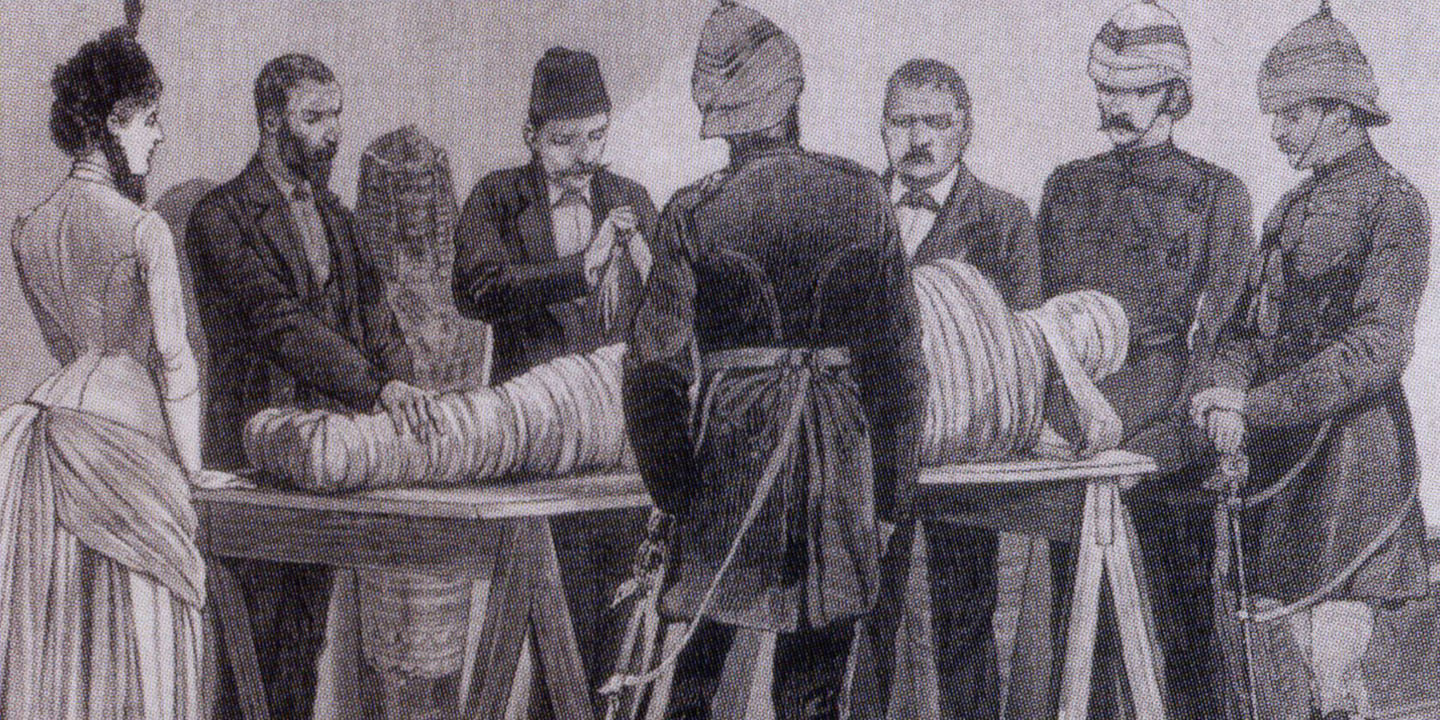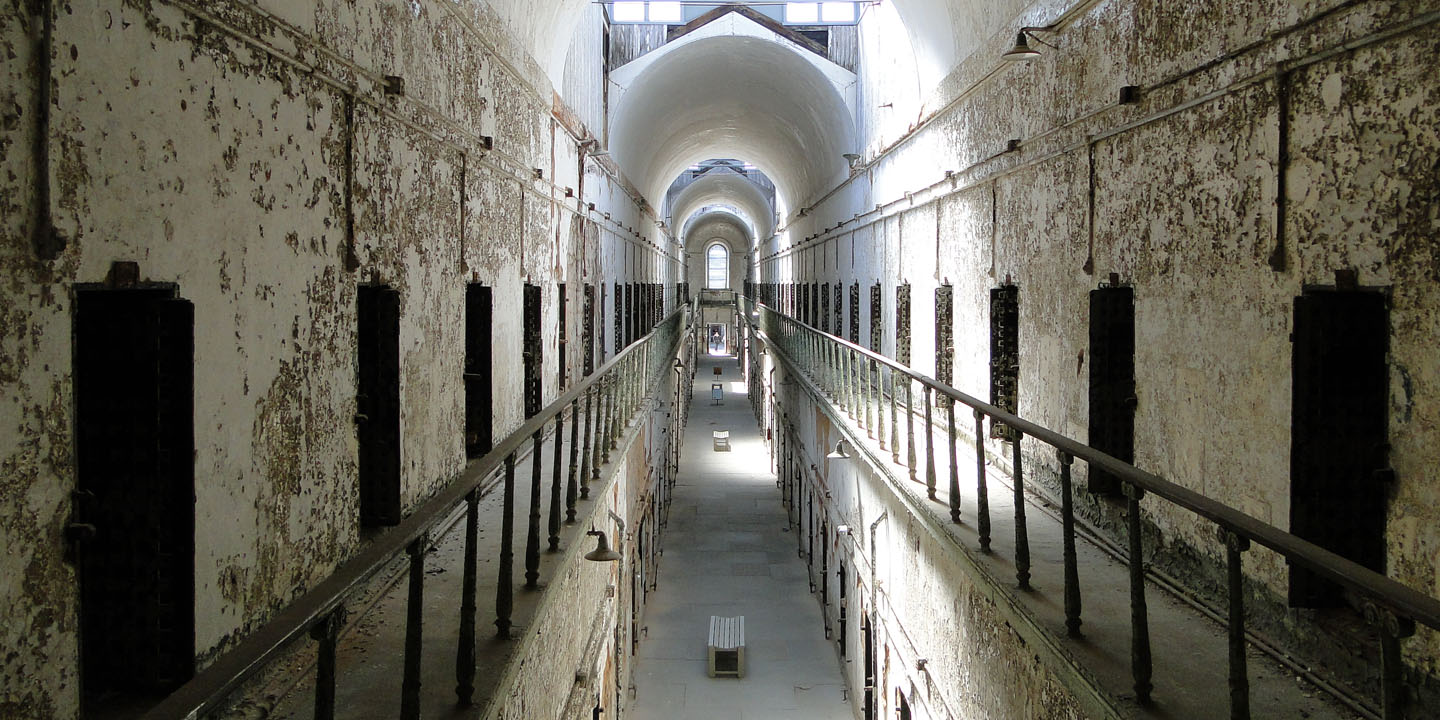 ---