People From Around The World Share Their "I Survived" Moments
Human beings are resilient creatures. Even when we experience serious and significant trauma, often times we are lucky enough to come out safely on the other side. And while this isn't always the case, when you do have a near-death experience happen to you, it's not something you take for granted. It's something that stays with you for the rest of your life. Whether it was a freak accident that is still hard to rationalize or explain, a health problem you managed to overcome, or something else that scared you to the core, there are certain moments people can look back on and know they are fortunate to have defeated.

Pexels
---
45. Head Strong
I survived being hit in the back of the head with a brick once.

Free Images
44. Dangerous Dessert
When I was a kid, I coughed up some snot. Then I spat it out and realized it was blood around the size of a cookie. I was fine.

Pexels
43. Working Through Withdrawals
Day four of withdrawal when I got out of bed, showered and walked to work. When I got there I was still nervous that I wouldn't know how to act without having a drink, but by the end of the day, walking home I knew I had beat it.

Pexels
42. Peppered With Regret
Pepper spray training.
It was awful. Like I had eczema and my skin was going absolutely crazy.
It lasted so much longer than I expected. Then, of course, it re-activated in my eyes for a couple more days. Ugh...

Pexels
41. Almost Dying Of Hunger
I got hit by a truck when I was going to get some late night snacks a few years ago had a concussion, but was really lucky.

Unsplash
40. Escalated Quickly
I was a 55kg male substance addict and an old man had a stroke on the escalator, so I went up behind him to help him off, only to realize he was much heavier than me. Heavier to the extent I had to be on one leg because my other leg was used to support him.
I lowered him down without either of us getting injured.
[deleted]

Pexels
39. Baby Scarface
I was attacked by a dog when I was 11 months old. I needed over 200 stitches and have some pretty rad scars on my face and head.

Pexels
38. Seconds To Safety
My car critically failed while going over a speedbump in my apartment complex. Wheel literally got disconnected from the transmission; it might as well have fallen off. My car just dipped sharply to the right and was basically dragging itself along the pavement as I pulled over.
I had been driving ~70 miles an hour on a rain-slicked interstate highway literally minutes before. If my car had quit a couple minutes earlier, I easily could have spun out of control/flipped at full speed, potentially hurting myself and others.

Unsplash
37. The Jump Off
When I was 18 I jumped off a car going let's say 35 mph and faceplanted on solid concrete. After sliding on my face for around 10 meters I regained consciousness and laughed my butt off.
Definitely was concussed but was like, "Wow, I can't believe I just survived from that".

Free Images
36. A Shallow Mistake
Playing around the pool my friends and I were playing Marco Polo. I was out of the water trying to get away from being tagged by my friend. "Fish outa water"! he screams, I dove head first with my arms by my sides into the shallow four-and-a-half-foot-deep end of my pool.
I awoke later that night in the hospital not able to move anything: legs, arms, lungs (on a ventilator at that time), scared with no answers.
Twenty-four years later I still don't know what I was thinking doing that. I'm now in a wheelchair with most of my mobility intact. I'm depressed at times about the incident but I can say "I survived!"

Unsplash
35. Bad Brake-Up
During our divorce, my ex-wife cut the brake cables on my bicycle. I figured it out before I went out into traffic. Didn't get hurt.

Unsplash
34. Dying For Breakfast
I got to work before anyone else was there. I started eating a corn muffin and a huge chunk got caught in my throat.
I couldn't breathe and was choking. I finally dislodged it by ramming my body against a chest-height counter over and over again until it popped out.

Unsplash
33. Dangerously Inebriated
Not glamorous or heroic at all, but I got completely messed up on wine one night and woke up lying on my back covered in throw up. It terrifies me to think I could have asphyxiated in my sleep.

Pexels
32. Missing Mick
Had a weapon pulled out on me by a group of 4-5 guys while walking to a friend's place after being out the night before. I didn't realize I could run so fast let alone with a terrible hangover!
I'm not sure if they genuinely thought I was someone else that they had a grudge against but they were calling me Mick and apparently they thought I was him. They really did seem like they wanted to do some damage as well. Sometimes I think about if Mick is a real person and if these guys actually did ever get around to stabbing him.

Pexels
31. Embolisms In Economy
Got a Deep Vein Thrombosis after a lot of flying in economy because I'm 6 ft 7 and couldn't move my legs very well to keep the circulation going, and it also turns out I have a clotting disorder.
Went to the hospital where they asked me if I had been short of breath. I said yes, they hooked me up to a CT scanner and found I had survived bilateral pulmonary embolisms.
If those clots have been a little bigger I wouldn't be here.

Unsplash
30. A Perfect Landing
When I was 17 my mother was driving us to a nearby town for a lunch. On the backcountry road, we hit an oil patch or something that made the road slippery. The car swung like a horizontal pendulum (lucky there was nothing else coming) for a stretch, we hit the side of the road, and the back end of the car rose up and over.
I remember when the windscreen cracked because it cracked in slow motion. I instinctively pressed my hands against the roof. The car landed, the roof crumpled in quite a bit, the engine cut off - Katy Perry singing through the radio did not. My mum and I were 'trapped' because the doors were below the bank by the road and we couldn't open them. Eventually, a car stopped (after we counted about 10 cars driving past) and the occupants pried the door open. Getting out, standing up and brushing myself down, I looked at where the car had landed. One car length forward, we would have sunk into the bog.
Any further left or right, we would have landed on the boulders. The car had flipped into the perfect spot. Crazy moment.
Anyway, we eventually got home then ate locally for lunch. Fish and chips.

Pixabay
29. Just Out Of Harm's Way
I was almost hurt by an inebriated driver when I was in middle school. I was spending the night at my friend's house with my younger brother when sometime around midnight we heard some people fighting down the street. Being dumb teenagers, we went to investigate just as one of the inebriated guys that were fighting peeled off in his car towards us. My friend and brother jumped into some bushes as I ran towards someone's front lawn.
Just as I turned around, I saw the car less than 10 feet way coming straight at me. I just froze. The car slammed hard into a tree that just happened to be slightly in front of me, saving my life. I was only hit with some debris and walked away... shaking but alive.

Pexels
28. Cliff Hanger
The girl I was dating tried throwing me off a balcony and I was clinging onto the railing. Her dad had to stop her and pull me up.

Pixabay
27. Going With The Flow
I got "sucked under" or whatever in a little Tennessee river at a common swimming spot, and couldn't find my way up and kept rolling. I eventually went limp and popped up a little way down the river and got to the bank and walked back and no one was the wiser.

Unsplash
26. Cutting Corners
I flipped my car overtaking a corner too fast, narrowly avoiding hitting a street light which would probably have ended me, all the while having professional-grade fireworks in the trunk. Somehow I walked away from that without even a scratch.

Pixabay
25. Rolling With The Punches
I survived having 5 guys beating me. All hits were on my head/face, none on my body. Injuries so severe cops ruled it as an attempt of murder. Broke everything from the nose down. Can't say I survived the PTSD though. I still tense up when surrounded by people and prepare for a surprise fight.
An inebriated bus driver also rear-ended me while I was on a motorcycle.
The injuries weren't that bad but he could have easily run me over when I was sliding across the asphalt on my back.

Unsplash
24. Dodging The Delivery Truck
Riding my motorcycle on a rural road. Coming up on a semi-blind stop sign (T intersection, I was going straight with no stop). Even though I was watching the intersection (there's a lot of trees in the way so I was watching closely) a stupid delivery truck blows through the stop sign, turning to his right.
With a mix of emergency braking and dodging into the oncoming lane, I narrowly managed to avoid T-boning the truck at 80 KM/H.
Stop signs exist for a reason, people!

Pexels
23. The Glass Ceiling
Waiting in line at the movies around 10 years old with two little cousins (9 and 3) and my auntie. The building had a huge glass dome above the foyer. Heard a huge BANG and instantly everything went into super slow motion. I was running away before I even had time to think. As I ran I could feel lots of small things hit me in the back. Eventually came back to my senses and turned around, there was a large glass slab around 10 inches by 10 inches and around 5 inches thick, exactly where I was standing, that had fallen from the dome around 40-60 feet above us.
Nobody injured and got a free ticket to the movie and popcorn and stuff. Pretty cool to experience so much adrenaline that I could move so fast while everything appeared to be in slow motion.

Unsplash
22. A Fortunate Fracture
Had a car crash at 120mph and walked away with a fractured collarbone, pretty lucky I'd say. When the police came and spoke to me they said they saw the car and were expecting to be cutting bodies out of the car. I was a passenger and the driver had a few bruises but that was it.
They also calculated that my friend was less than an inch from injuring his head on a pole sticking out of the back of the truck we hit.

Unsplash
21. Saved By The Bell
Homework was due, and the teacher was coming around to check, student by student, table group by table group, and I hadn't done the homework. By some miracle when she got around to my table, she forgot to check mine. I survived.

Unsplash
20. Burglar In The Bathroom
15 years ago a guy robbed a bank next door to the school I was working in and then ran into our building. We were in lockdown for 3 hours while they were trying to find the guy. Kids were freaked out and we were all huddling under the desks in the dark.
They caught the guy. He was hiding in a faculty restroom.

Unsplash
19. Pillaged By Pirates
Working as a merchant navy officer.
Our vessel was about 60 nautical miles away from Somalia; our way was through the Sea of Aden and into the Mediterranean from the Suez Canal. It was my shift at the time, 1600 to 2000 hours. It was a calm afternoon.
As we approached the Sea of Aden we were ambushed by two large boats from starboard (the right side of the ship). Around 20 Somali pirates (10 and 10 on each boat) attacked us. Some of them had machine weapons and fired immediately at the bridge. We had armed mercenaries on board, so we were protected, but nevertheless, in danger.
A stray bullet flew straight into the bridge (even to this day, I can't even understand how that happened) and got me on my lower left leg. A burning sensation rushed through my body, I lost a lot of blood. Our armed security drove the pirates away with no casualties, and I got immediate health care from the captain and the 2nd officer.
I survived, and now I have a good story to tell.

Unsplash
18. More Like Red Flags
Went to Six Flags. Woke up in the ER.
My dumb butt got so out of it that I had to be resuscitated on the spot.
Apparently, I fell and stopped breathing. I don't remember what happened but my friend told me the paramedics were doing chest compressions and considering the AED. I woke up confused and disoriented in the hospital, with an oxygen mask and probably 3 IVs in my arm.
The nurse in the ER told me my blood content was 0.36 of drink on admission.

Pexels
17. Making A Splash
I was 7 and was at a swimming pool. Didn't know how to swim. So I just walked around in the pool. There was this one girl who swam pretty well. So we were playing, she was chasing me, and I was running in the pool, which my dad explicitly told me not to.
So I slipped while running in the water and almost drowned. I still remember what it was like to almost have fainted. Luckily my dad pulled me out at just the right time. I coughed out water that day. I survived that.

Unsplash
16. Cruising Out Of Control
I was driving home late one night and fell asleep while on cruise control at 70 mph. The car went straight around a bend, hopped a curb, and went into the grass and trees alongside the highway. I crashed into a light post and spun out a few feet from sliding onto the highway or into a tree. Could have been the actual end of me but since the car slid, the back of my car hit the lamppost rather than hitting it head on so I survived.
No injuries either.

Unsplash
15. Rerouting To Safety
I live in a pretty dangerous area and I was walking home from my friend's house. Right as I was turning at a corner I saw a group of 3 guys yelling at another group of 4 guys. I'm really glad that I turned away and took another road, because the next day people were saying that a violent fight happened there.

Pexels
14. No More Chasing Waterfalls
When I got sucked into a waterfall and almost drowned, to heck waterfalls.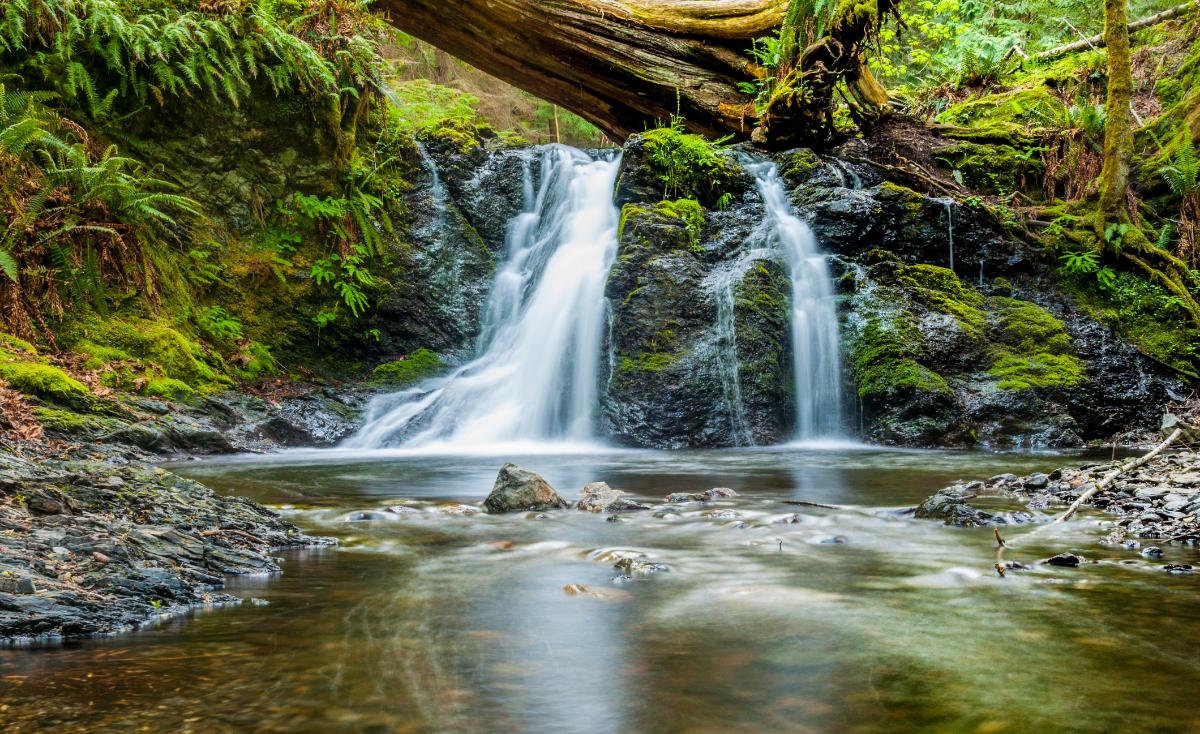 13. Cab, Crash, And Cash
As a teenager, I was riding my family's 50cc scooter without a license or proper knowledge about traffic rules.
I rode into a fast lane during rush hour and was hit by a taxi and got injured badly on my elbows & knees.
The taxi driver was angry at me for scratching his car while I was bleeding and in pain.
Traffic cops came by and didn't ask for my info. The cop asked me to pay the driver with whatever cash I had on me and then go home.
I survived from being killed by the car the potential expensive penalty from the license-less situation.

Unsplash
12. Table Dancer
---
KEEP ON READING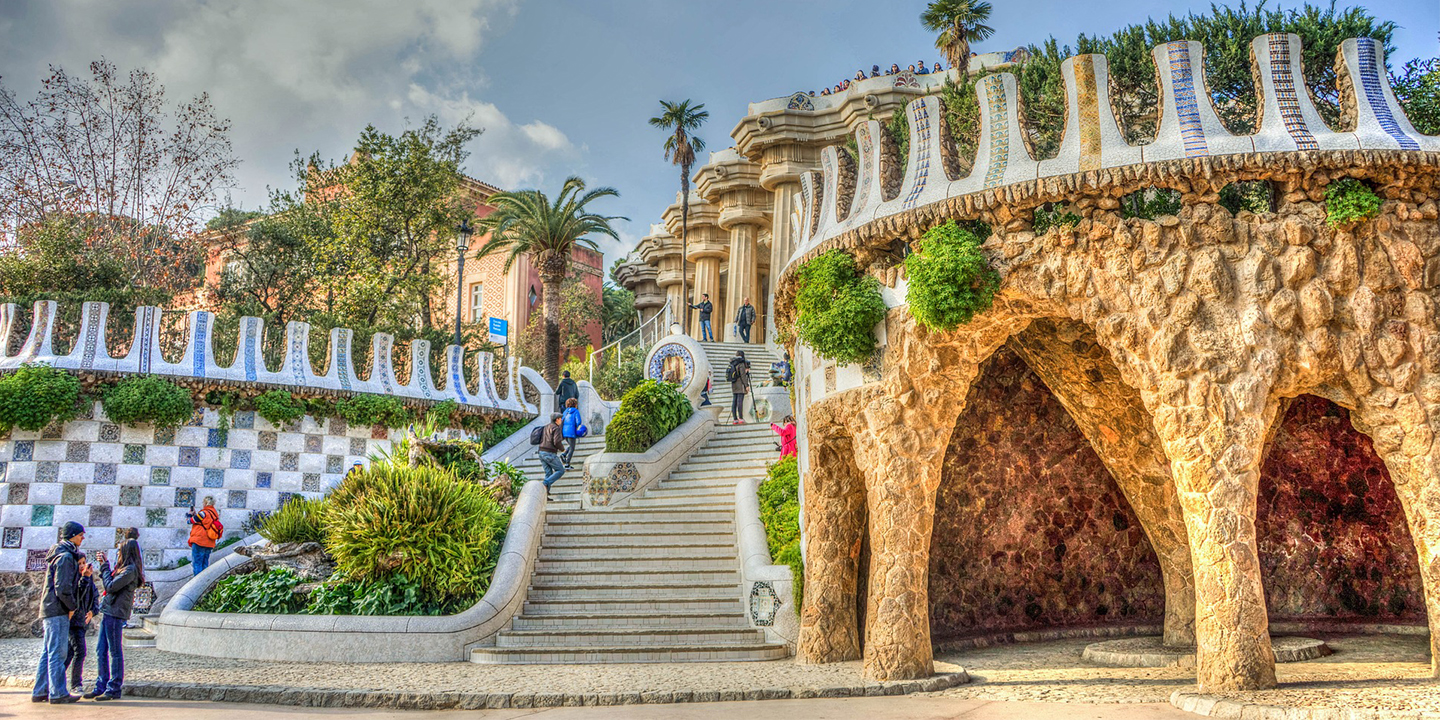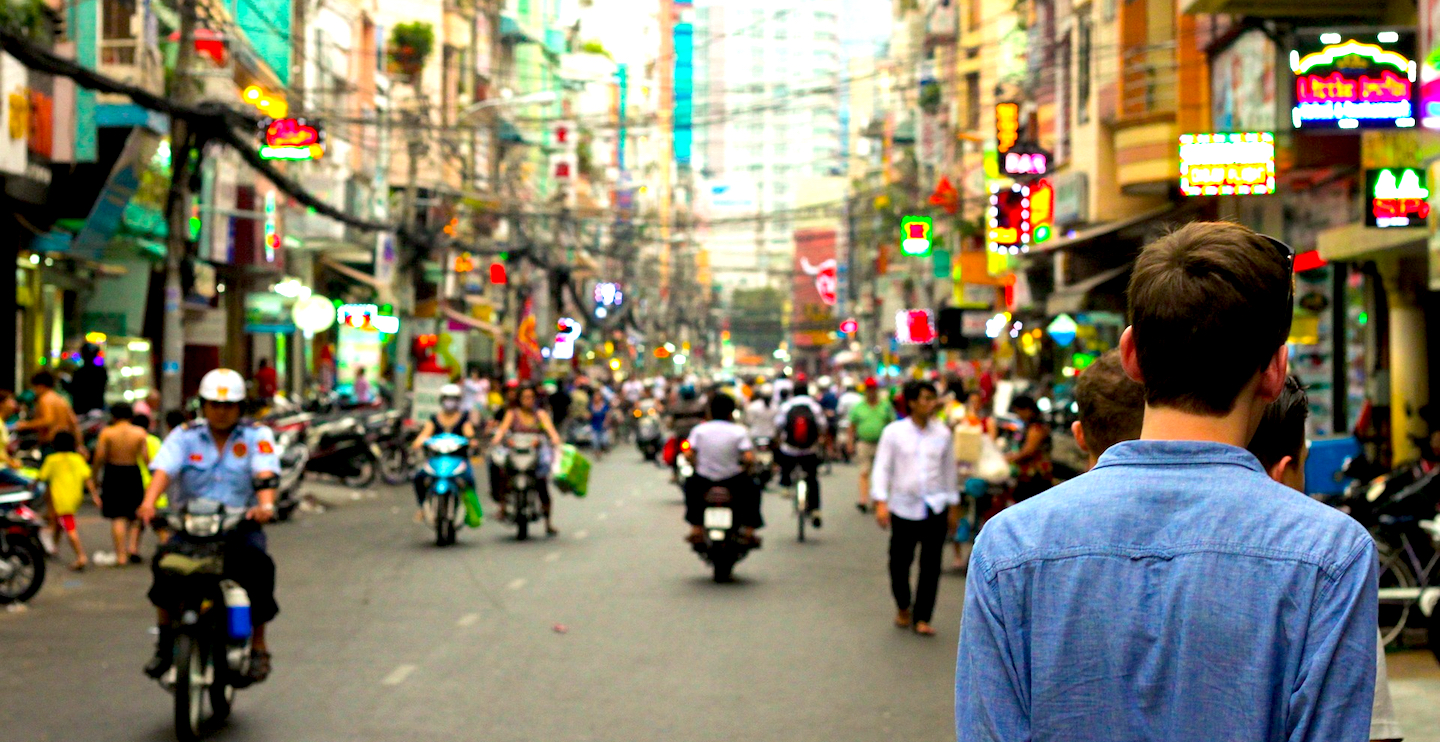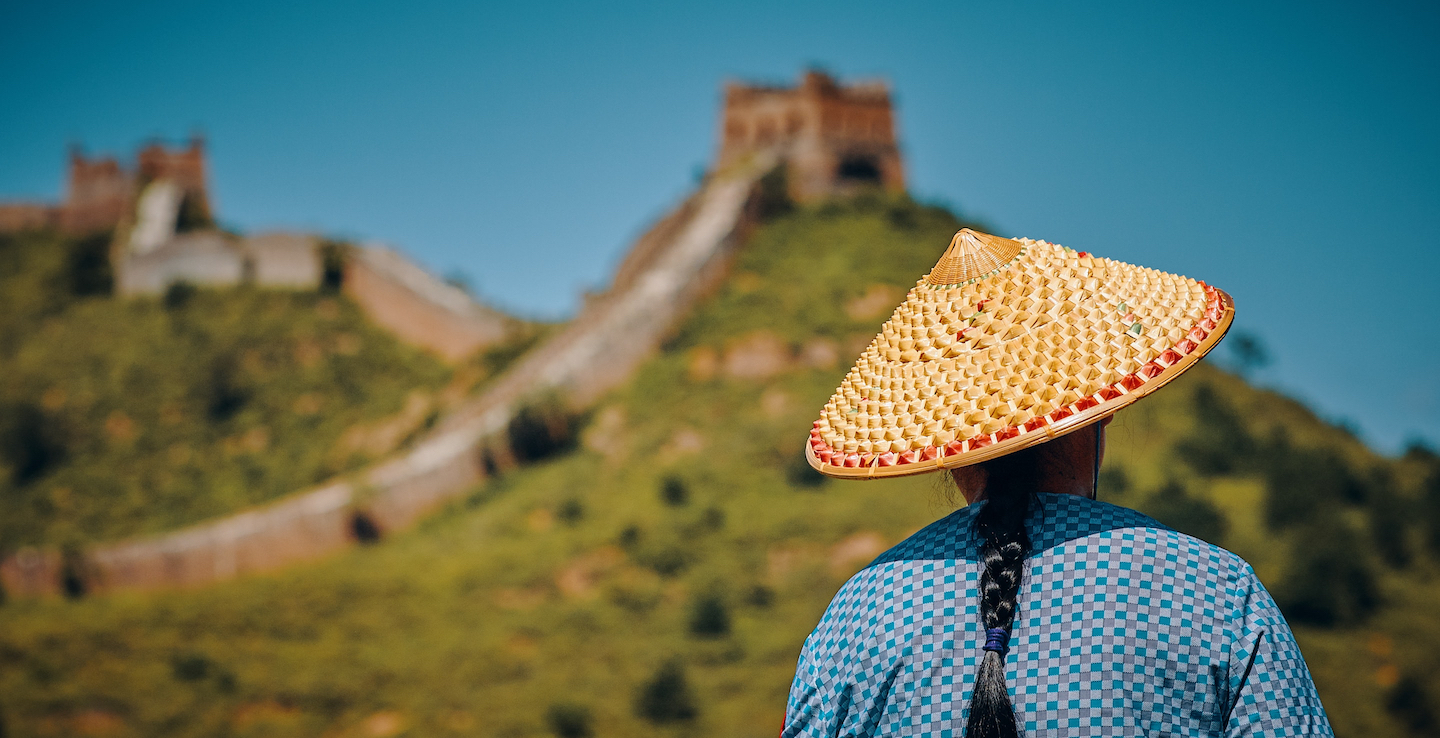 ---