The Best Christmas Gifts On Amazon For Every Person On Your List
Christmas is barreling down on us, have you bought all your gifts yet?! Don't panic, there's still time. We rounded up the best Christmas gifts on Amazon for everyone on your list. These awesome Christmas presents are fun, affordable, and totally unique. Best of all, you can order them now and have them show up at your doorstep before Santa's due.
These original Christmas gift ideas will guarantee a memorable and stress-free holiday. Happy shopping!
Note: We may receive a commission on any purchases you make off this list.
---
40. For your friend with the most zen

Amazon.com
If you've got a friend who loves yoga, essential oils, and swears by crystals, this salt lamp is the perfect Christmas gift. Said to promote inner peace, healing, and Fengshui, the Levoit Himalayan Pink Salt Lamp is charged with good vibes. It's the lava lamp of the new age.
39. For the artist in your life

Amazon.com
The People of Walmart.com Adult Coloring Book: Rolling Back Dignity is fun, funny, and definitely the last thing your loved ones will expect to see under the Christmas tree. Coloring books for adults reached peak trendiness in the 2010s, so it makes sense to cap the last Christmas of the decade with this totally timely gift.
38. For someone who has to sit at a desk all day

Amazon.com
This is a great Christmas present for people stuck in an office or kids who are restless at school. The Gaiam Balance Cushion is more convenient than bringing a Bosu ball everywhere you go and provides the same benefits to your lower back, balance, and stability.
Imagine if all you had to do for maximum core strength was sit all day? This won't give you a six-pack, but it's a step in the right direction.
37. For the savvy cook

Amazon.com
This is one of those cool kitchen gadgets that you don't think you need until you try it.
More compact and easier to clean than those large metal colanders, the Kitchen Gizmo Snap N Strain Strainer allows you to strain pasta, beans, and more right in the pot you cooked them in. The crazy color just makes it all the more fun, and it's one of the best Christmas gifts on Amazon for the at-home chef.
36. For the wild at heart

Amazon.com
Although it's advertised for kids, we think anybody could get a kick out of these chalk hair combs. The set comes with six super bright colors, but the dye is temporary - you can wash it out with one shampoo. Great for kids, punks, and anyone who likes to experiment with hair color.
35. For those who want to hydrate in style

Amazon.com
If you've ever gone to a fancy spa, you've probably seen those pitchers of fancy fruit waters laced with lemon, cucumber, or mint. The Hydracy Fruit Infuser Water Bottle is like giving the gift of a spa that you can carry around with you.
Simply drop some fruit into the centerpiece and you've got tasty hydration all day long.
34. For the friend who worries too much

Amazon.com
Perhaps the best present you can give anyone is the gift of wellbeing. Declutter Your Mind: How to Stop Worrying, Relieve Anxiety, and Eliminate Negative Thinking is an easy-to-read manual on how to de-stress your busy brain.
We can't think of a better book to have lying around at holiday time.
33. For the shower singer

Amazon.com
Super cute and waterproof, the Splash Tunes Portable Shower Speaker connects to your phone via Bluetooth so you can listen to your music while you bathe. But that's not all it's good for:
take it on a boat, by the pool, in the kitchen, or anywhere else that water is an issue.
31. For the outdoor adventurer

Amazon.com
There's nothing campers and hikers love better than new gear. For Christmas, we suggest getting those outdoorsy types something they probably don't have, but definitely want.
The MalloMe Portable Double Tree Hammock is inexpensive but can carry up to 1000lbs and is easy to hang wherever two trees are found. No more sleeping on the ground!
30. For the new parent

Amazon.com
This hilarious book is one of the best Christmas gifts on Amazon for anyone who's just had a kid.
Beautifully illustrated and just as fun to read for adults as it is for kids, Go the F..k to Sleep is exactly what Santa ordered for the sleep-deprived family in your life.
29. For anyone with a basement

Amazon.com
This rechargeable flashlight headlamp is surprisingly useful in so many situations.
Keep one in your car for when you get a flat on a dark road at night. Keep one in the basement for when you need to find something in a box and the light just won't reach. It's also great for camping and outdoor activities in general.
28. For that friend who's the life of the party

Amazon.com
Love karaoke but don't want to invest in the whole setup? The LET'S GO! Wireless Portable Handheld Bluetooth Karaoke Microphone is the best gift for the party animal you know. The speakers are right on the handle and you can use it with any online karaoke program.
27. For the aspiring globetrotter

Amazon.com
This is the best Christmas present on Amazon for that friend who's always on the go. The Bucket List: 1000 Adventures Big & Small is full of ideas to feed your wanderlust, from polar bear spotting in the Arctic to glassblowing in Norway.
26. For the insomniac

Amazon.com
Weighted blankets are all the rage, perfect for those who have trouble sleeping - they're even supposed to prevent nightmares.
The Beauty Kate Weighted Blanket is made of organic cotton with glass beads and comes in a variety of sizes. Snuggle under one and feel your anxiety get soothed away.
25. For the family that plays together

Amazon.com
Know someone who's way into board games? Codenames is fun, easy to learn, and great for a party because it requires 4-6 players.
This is the perfect Christmas gift for fans of Cards for Humanity and Exploding Kittens. Easily one of the best Christmas gifts on Amazon for all the game-lovers out there.
24. For the friend that's cold as ice

Amazon.com
Cold hands is the worst problem to have in the winter! Give your friends a hand with that - with this cute portable hand warmer.
Both sides heat up and the batteries last forever. This handy little device is a true lifesaver for people who love outdoor winter sports, those winter hikes through the forest, or even just getting cozy at home.
23. For the dad who has it all

Amazon.com
Your dad needs a hobby. Help him out by getting him the National Geographic Hobby Rock Tumbler Kit. This electric rock tumbler comes with a bunch of gemstones to polish, but you can put any old rock in here.
Bonus: the soothing sound of grinding is the perfect lullaby for dad's mid-afternoon nap.
22. For the dad who even has a rock tumbler

Amazon.com
All dads love gadgets, and this one is not only cool, but it's also stylish! The Mokoqi Magnetic Levitation Floating Globe looks like magic. Give it a spin, and dad will be entertained for hours.
Best of all, it looks nice enough that your mom won't hide it in the closet as soon as the holidays are over.
21. For the Instagram photographer

Amazon.com
Do your favorite Instagram influencer a favor and help them take their photos up a notch. The Mini Photo Studio Lightbox is cheap and the closest you can get to having a full photography studio on your kitchen table. Plus, it's so easy to use that even an influencer can do it.
20. For the freshman

Amazon.com
This jazzy mini cinema marquee is just what that dorm room needs. My Cinema Lightbox includes 100 letters so the new college student in your life can express themselves to the world. Fun tip - before you give it to them, take out all the E's to make it super challenging.
19. For the 90s nostalgia fan

Amazon.com
Do us, and yourselves, a favor - don't get anyone a puppy for Christmas. Or a kitten, bunny, or hamster. Post-holidays, shelters see an influx of unwanted pets, which is just sad. Instead, get the animal lover in your life a Tamagotchi! These addictive toys from the 90s are fun, lovable, and easy to take care of.
18. For the handyman

Amazon.com
Anyone who's assembled furniture or hung a painting has faced the struggle of what to do with those pesky screws. Now you can work hands-free and stop losing bits of hardware in your pockets or under the couch. This adjustable magnetic wristband keeps everything you need at the tips of your fingers - literally.
17. For the cute chef in your life

Amazon.com
Cute kitchen gadgets make great gifts, and Amazon has a ton of them. Our recommendation? This adorable Mini Waffle Maker. Simply plug it in, pour in the batter, and voilà! In less then ten minutes, you'll have hot, delicious waffles. We know what we're having for breakfast on Boxing Day.
16. For Netflix and chill

Amazon.com
Get this for the movie lover in your life and they will be forever grateful. The Ecolution Original Microwave Micro-Pop Popcorn Maker is so brilliant, you'll wonder how you ever watched movies at home without one. Just throw in some popcorn kernels and zap it in the microwave, and you have perfect popcorn every time.
15. For your next sophisticated gathering

Amazon.com
A great game for parties where only adults are invited, the That's What She Said game calls itself a naughty twist on Cards For Humanity. This is one of the best Christmas gifts on Amazon because it's the kind that keeps on giving.
Break it out for bachelorette parties, reunions, 21st birthdays, etc. - the possibilities for entertainment are endless.
14. For the aspiring artist

Amazon.com
The Art 101 142-Piece Wood Art Set is like 142 Christmas presents in one. Pastels, paints, and drawing pencils of all colors housed in a beautiful wooden box - any new artist would be over the moon to get this as a gift.
Advertisement
13. For absolutely anyone

Amazon.com
We spent hours searching, and it's official - this is the best-stuffed sloth on Amazon. Plushy, huggable, and very realistic, the Wild Republic Cuddlekin Three Toed Sloth is the perfect Christmas present to give to someone who's awesome. Because sloths are awesome. 'Nuff said.
Advertisement
12. For people with stressful jobs

Amazon.com
This toy claims to improve creativity and concentration, and it's true: studies have shown that fidgeting with your hands actually improves right-brain-left-brain communication. This is a stylish toy that would look right at home on the desk of the restless CEO in your life.
The tiny magnets are perfect for building all kinds of structures.
11. For the comic lover

Amazon.com
This is such a great idea and one of the best Christmas gifts on Amazon for kids of any age. The Blank Comic Book had over 100 pages of template sheets for aspiring superheroes to ink their adventures on.
It's in black and white on premium paper. All you need is a set of drawing pencils and your imagination.
10. For the resident bookworm

Amazon.com
No house is complete without a clever, snarky sign. If you know someone who loves to read more than anything else, then the Primitives by Kathy Box Sign is the best Christmas gift for them. Stylish and effective.
Advertisement
9. For mom

Amazon.com
The Original Headache Hat, a wearable ice pack for migraine-sufferers, is just what the doctor - and Santa - ordered for the holidays. This convenient feel-good contraption has thousands of positive reviews on Amazon, and it's the perfect Christmas gift for mom, who has had it up to here already.
8. For the frequent flyer

Amazon.com
Not just for planes, the Twist Memory Foam Travel Pillow is great for long car rides bus rides, and catching some zzz's anywhere outside of the bedroom. It conforms to any shape and has a removable case for easy cleaning. Definitely one of the best Christmas gifts on Amazon for anyone in your life who likes to travel.
7. For the class clown

Amazon.com
Ok, they're silly - downright immature, even. But you've got to admit that these tiny hands by Bigmouth Toys Inc are funny. What do you use them for? What can't you use them for! Sneak up behind relatives at Christmas dinner and give them the shock of their lives.
6. For the DIY musician

Amazon.com
The Pick-a-Palooza DIY Guitar Pick Punch Mega Gift Pack is just plain cool. It comes with a bunch of colorful and patterned plastic sheets to punch guitar pics out of it, but what we like about it is that you can also punch them out of expired credit cards and used gift cards!
Advertisement
Fun, useful, and good for the environment. 
5. For those that like it hot

Amazon.com
We all have that one friend or family member who slathers everything with hot sauce. Even Beyoncé is rumored to keep a bottle of Tabasco sauce in her purse. You can one-up her by handing out this cool Sriracha gift pack, which comes with refillable keychains in two sizes.
Spicy!
4. For that friend who prefers Halloween over Christmas

Amazon.com
This is exactly what it looks like: a 5lb box of Twizzlers Strawberry Licorice. I mean why not, right? Now it can be Halloween all year. Plus once the Twizzlers are gone, the box is actually perfect for keeping all kinds of stuff in.
3. For the serious coffee lover

Amazon.com
This is one of the best Christmas gifts on Amazon for that person in your life who is definitely NOT a morning person. They need their coffee, and they need it bad. The Don't Speak Novelty Coffee Mug lets everyone around them know exactly when it's ok to talk to them without getting their heads chewed off.
2. For your BFF

Amazon.com
You might think giving your friend a jar full of mushy quotes is cheesy. We prefer to call it heartwarming. Make your friend feel good by telling them how you feel about them, without having to actually think up anything on your own.
There's an entire year's worth of gushy nonsense in here to make their day.
1. And if you have to get someone socks, get them these

Amazon.com
It is the holidays, after all. They're gonna need that wine.
---
KEEP ON READING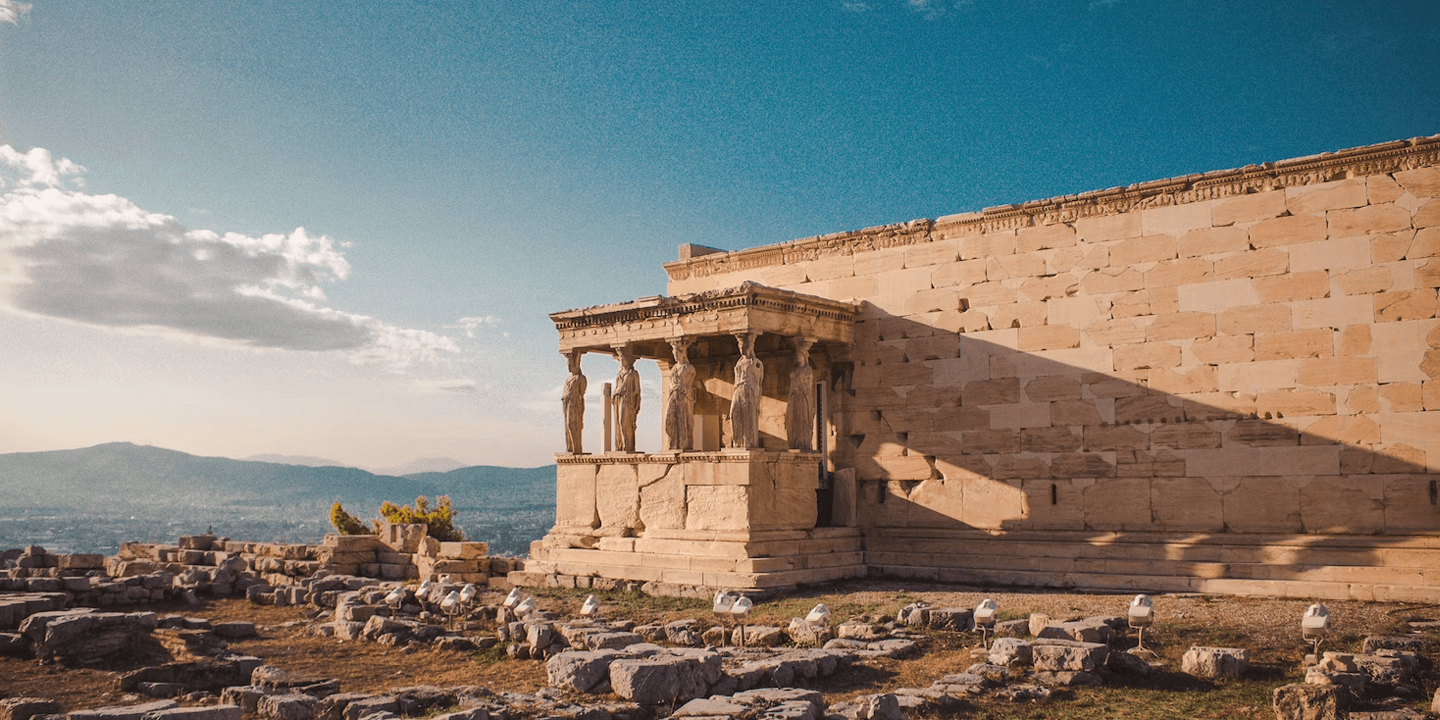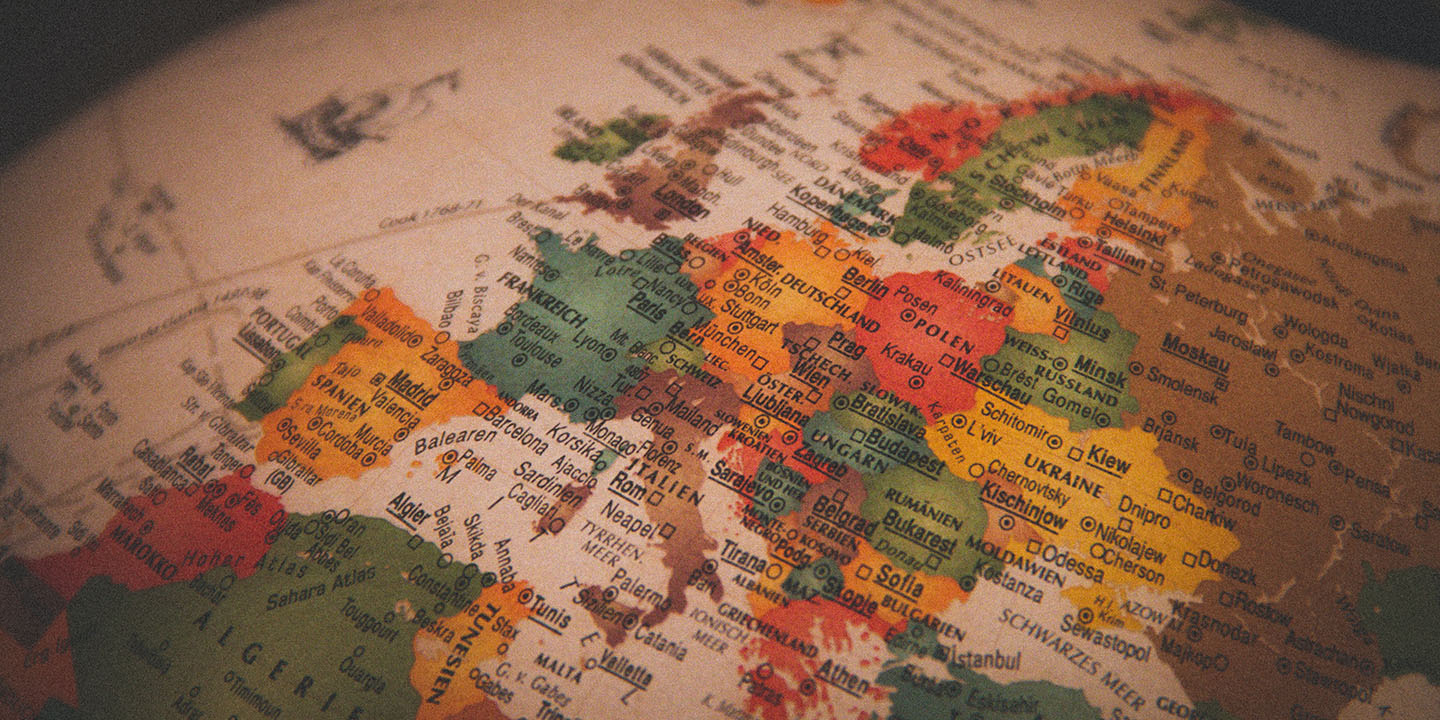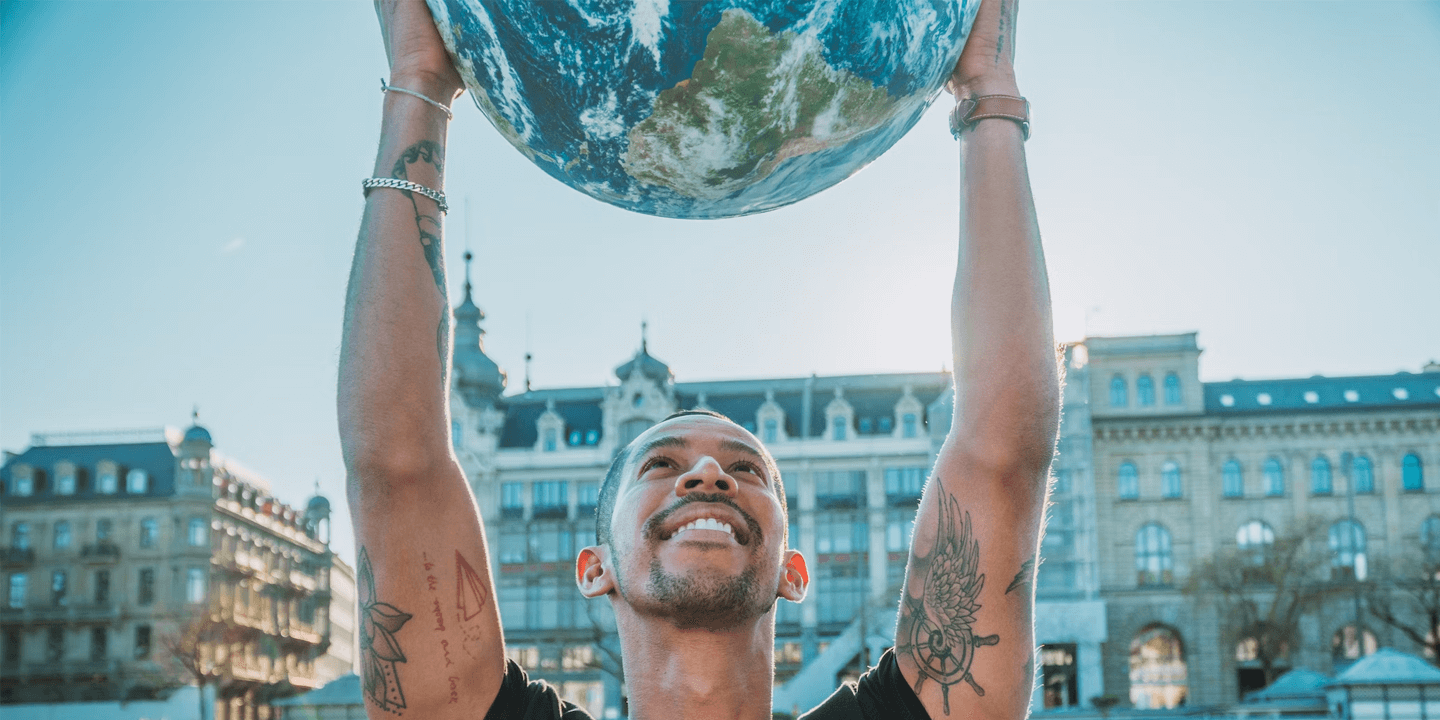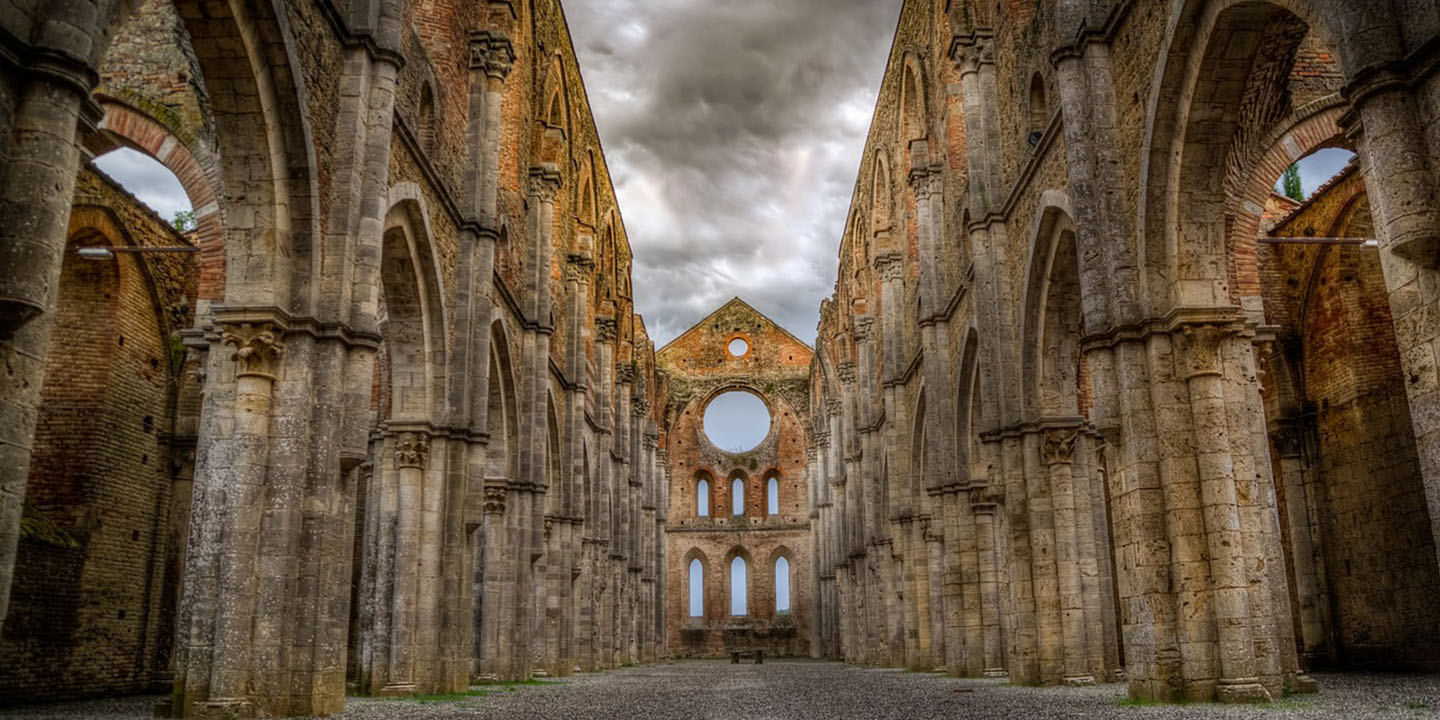 ---