New York City: A Traveler's Guide To The Big Apple's Five Boroughs
It's not hard to see why New York is one of the most beloved cities in the entire world. From its towering skyscrapers, abundance of incredible foods to try and some of the most famous sights in the world; it's an absolute dream destination for anyone. New York City comprises of 5 boroughs: Manhattan, Brooklyn, Queens, The Bronx and Staten Island. Millions of tourists flock to the Empire State every single year to grab a bite of The Big Apple. It's home to so many world-famous celebrities, from Alicia Keys to Justin Timberlake, and is one of the most bustling and densely populated metropolitans in the world. With so much to see and do in the city, it can be difficult to narrow it down to just a few must-sees and must-dos. Thankfully, we've compiled a list of the best sights, foods and places to visit to help you out!

Photo by Stig Ottesen on Unsplash
Quick Facts
State: New York
Language: English
Currency: USD 
Population: 8.6 million
Size: 783.8 km²

Photo by Colton Duke on Unsplash
Manhattan
Arguably the most famous, and most loved borough in New York City, Manhattan is where most people dream of visiting when they think of New York. Home to some of the most iconic sights in the world, including The Empire State Building, Central Park and Times Square, Manhattan is essentially the hub of the city.

Photo by Andre Benz on Unsplash
How To Get There
Wherever you fly into New York from, you'll probably be landing at either JFK airport, LaGuardia airport or Newark airport. From any of these airports, you can grab a cab (which will set you back around $50 from JFK to Manhattan) or jump on the subway which is significantly cheaper.
Depending on your budget and where you're staying, the options are plentiful to get from the airport to mainland Manhattan.

Photo by Nik Shuliahin on Unsplash
What To See
It's hard to summarize just how much there is to see and do in Manhattan. You could spend weeks on end in the city and still not scratch the surface of everything it has to offer. If you're looking for a quintessential trip to Manhattan however, here are some of the best things to see.

Photo by Andre Benz on Unsplash
Empire State Building
The Empire State Building is probably one of the most synonymous structures when you think of New York. It's been around since 1930 and was the tallest building in the world for a while when it was first constructed.
The views from the 102nd floor are truly phenomenal and the elevator ride to the top will certainly be worth it. Prices start at $38 per person to visit the 86th and 102nd floor but it's well worth it for the 360 degree views you get to see over the whole of Manhattan!

Photo by Martin Sanchez on Unsplash
Rockefeller Center
The Rockefeller Center plays a huge part in the media industry in New York, with it being home to NBC Studios. You can also enjoy views of the city from the Top of the Rock; a three-tiered observation deck at the top of the Rockefeller Center.
You'll get unparalleled views of the Manhattan skyline, as well as picturesque views of Central Park. Visit at sunset for the most magical photograph opportunities.

Flickr
Central Park
Central Park is a relaxing, tranquil haven amidst the eclectic bustling hub of the city. In the park you'll find plenty of lovely picnic spots, famous film locations, street performers and even an ice skating rink in the winter months. Spanning almost 3.5km, it's a paradise compared to the concrete jungle surrounding it!

Photo by freddie marriage on Unsplash
5th Avenue
Home to a plethora of designer brands and labels, 5th Avenue is one of the most famous shopping streets in the world.
You'll find the flagship store of Tiffany & Co as well as well The Plaza Hotel and multiple entrances to Central Park. It's considered to be one of the most elegant and expensive streets in the world and you can be sure to spend a dollar or two in one of the many incredible stores.

Photo by Claudio Schwarz on Unsplash
Statue of Liberty
The Statue of Liberty actually resides on its own namesake island in New York Harbor. It's a statue that's synonymous with the city of New York, as well as being a symbol of freedom for the whole of America.
It was gifted by France in 1875 and has become one of the most famous landmarks in the city. You can catch the free Staten Island ferry that will take you on a cruise all around the island, or you can actually get the ferry that will take you all the way up to the Statue where you can enjoy views of the harbor as well as Manhattan and Brooklyn.

Photo by BICAD MEDIA on Unsplash
Times Square
Times Square is a major tourist destination in New York City and is visited by millions of people every single year.
Head down to Broadway and watch one of the world-famous theatre productions and then head back into the main hub to gaze up at the spectacular billboards. It's one of the busiest places in the entire city and there's never really a quiet time to visit; only head there if you don't mind the crowds!

Photo by Cris Tagupa on Unsplash
9/11 Memorial
While the 9/11 Memorial site can be incredibly moving and triggering, it's also a place that you should visit while in Manhattan in order to pay your respects. There's a museum that you can pay a visit to, in order to learn more about what happened on that fateful day, as well as two enormous fountains surrounded by the victims' names where the Twin Towers once stood. It's an incredibly harrowing and touching experience but it's also a nice place to pay your respects.

Photo by Christopher Czermak on Unsplash
High Line
The High Line is one of the more unusual attractions in New York City. It was once a railroad that's now been transformed into a public park. Throughout the year you can expect to find performers, artists and musicians putting on a show for tourists and locals who make the 1.45 mile long hike above the city.

Flickr
Grand Central Terminal
Grand Central Station is one of the most visited attractions in the whole world with over 21 million visitors each year! It's the main transport hub in New York, connecting nearby states and is home to 44 platforms that span across 48 acres.
Even if you're not catching a train from Grand Central, it's still an absolute must-see place while in New York.

Photo by Rob Bye on Unsplash
Where/What To Eat
New York City is one of the most culturally diverse places in the entire world, especially when it comes to food. You'll find everything from Chinese food to decadent desserts, world-class burgers and much more. Here are some of our recommendations for the best things to eat while in Manhattan.

Photo by Chris Cooper on Unsplash
Pretzels
Soft pretzels are a beloved delicacy in New York City. There are so many varieties of flavours and toppings to choose from that you'll truly be spoiled for choice!
Pay a visit to The Ginger Man or Auntie Anne's for some of the best in the city.

Flickr
Pizza Slice
No visit to New York City is complete without a slice of New York Cheesecake. Smothered in cheese and topped with toppings of your choice, indulging in a slice of pizza is an absolute must while in New York.
Visit Joe's Pizza or Joe and Pat's for a slice of heaven while in Manhattan!

Wikimedia
Cronut
An unusual combination of a croissant and a donut come together to make this delicious New York dessert. Try out the Dominique Ansel Bakery to discover where this phenomenon really started and try one out for yourself!

Wikimedia
Shake Shack
There are a number of Shake Shack restaurants in New York but one of the best to visit resides in Manhattan.
With decadent burgers right in the center of the city there really is nothing like it!

Clevescene
New York Cheesecake
No visit to New York is complete without at least one slice of New York Cheesecake. This decadent dessert's namesake can be enjoyed at the Cheesecake Factory itself where you can browse a plethora of rich and indulgent cakes and desserts.

Wikimedia
Brooklyn
While Brooklyn may be viewed as Manhattan's hipster younger sister, it's still one of the most popular and well-loved boroughs in New York.
In Brooklyn you'll find some incredible eateries as well as some truly quirky and wonderful places to explore.

Photo by Patrick Tomasso on Unsplash
How To Get There
Brooklyn is very easily accessible by subway, taxi or even a long leisurely walk.
The subway is incredible easy in New York City and there's an abundance of stops all the way from Manhattan and Queens to anywhere in Brooklyn. A weekly pass would probably be the best option when getting the subway in New York as unlike London, you're not prohibited to which 'zones' you can visit.

Photo by Fabien Bazanegue on Unsplash
What To See

Photo by Florian Wehde on Unsplash
Brooklyn Bridge
Brooklyn Bridge is the incredibly iconic suspension bridge that connects the boroughs of Manhattan and Brooklyn.
It's a designated National Historic Landmark that's been around for over 135 years and it's an absolute must-see while in Brooklyn.
Whether you're walking, cycling or taking a taxi ride over the bridge, you're sure to experience some of the most spectacular views in all of New York City.

Photo by Meriç Dağlı on Unsplash
DUMBO
Dumbo is one of the most popular and thriving neighbourhoods in Brooklyn. It's incredibly trendy and is known as one of the best places to snap an iconic picture of the Brooklyn Bridge.
The cobblestone streets house some of the best restaurants and hip cafes in the area. While in Brooklyn, you should definitely spend some time in and around Dumbo!

Photo by Adam Gong on Unsplash
Brooklyn Bridge Park
The 85-acre park offers plenty of photo opportunities, beautiful scenery and an incredibly idyllic place to enjoy a good book and a picnic.
You'll get stunning views of the bridge, as well as the Manhattan skyline!

Wikimedia
Prospect Park
Spanning over 526-acres, Prospect Park is the biggest public park in Brooklyn.
Over 8 million visitors a year pay descent on Prospect Park to enjoy the zoo and the Brooklyn Botanical Gardens. It's a truly beautiful place to spend time in while in Brooklyn.

Wikimedia
Coney Island
While Coney Island is actually an island by its own merit, it is actually classed as a residential Brooklyn neighbourhood.
It's an incredible place for both children and adults; you'll get to experience a plethora of rides, amusements and attractions as well as a beach and a pier for you to enjoy.

Wikimedia
Where/What To Eat
Brooklyn is home to some of the best eateries in the whole of New York.

Pixabay
Buttermilk Channel
Their signature fried chicken is some of the best you'll ever try, but make sure to save room for a hefty slice of pecan pie which is equally as delicious! Check out their site for a reservation here. 

NYC Go
Peter Luger Steak House
This steak house resides near the Williamsburg Bridge and is well-known for its indulgent steak menu.
The burgers at the Peter Luger Steak House are also highly recommended and loved by both tourists and locals alike.

Peter Luger
Motorino
For some of the very best pizza in the whole of Brooklyn, make sure to pay a visit to Motorino.
The demand for the owner's pizzas was so phenomenal that he actually opened another restaurant in Manhattan too. It's definitely worth a visit for some truly delicious New York pizza.

Serious Eats
The Bronx
The Bronx is the most northern borough of New York City and while it may not be quite as popular as Manhattan or Brooklyn, it does still have its own unique charm. There's plenty to see and do in The Bronx, so even if you're spending most of your trip to New York based in Manhattan, you should still aim to head up to The Bronx for the day.

Photo by Renan Kamikoga on Unsplash
How To Get There
There are a number of ways to get to the Bronx from central Manhattan; whether you get the train, subway, taxi, bus or car, your journey isn't likely to take you more than an hour.
The subway or bus is probably going to be the cheapest option, costing around $5-$7. While it may take you a little longer to get to the Bronx than to say Brooklyn, for example, it's still well worth making the journey up there.

Pixabay
What To See
There are a number of incredible attractions to visit and enjoy while in the Bronx, most of which can probably be done in one day if you squeeze everything in! Here are the top recommendations of things to do in the Bronx.

Wikimedia
Yankee Stadium
Probably the most synonymous attraction with the Bronx is the Yankee Stadium. Home to the New York Yankees baseball team, the stadium is an absolute must-see while in New York. It's easy to get to and is definitely worth a visit to watch an exciting ball game.
The $2.3 billion stadium is the most expensive stadium ever built and is used for a number of major league baseball games, soccer games and numerous concerts!

Photo by Chanan Greenblatt on Unsplash
Bronx Zoo
The Bronx Zoo spans over 265 acres and is home to more than 4,000 species. It's considered to be the largest metropolitan zoo in the USA, and one of the biggest in the world so it's well worth a visit to see all the incredible habitats and species!

Wikimedia
New York Botanical Garden
While exploring a vast garden might not be something that's up everyone's alley, it still is a wondrous sight to behold. The New York Botanical Garden is a National Historic Landmark in the Bronx and over one million living plants reside in its surroundings. It's home to some truly stunning plants, flowers and trees and has one of the largest plant research programs in the world.
A trip here will see you enjoying the beautiful wildlife and ecosystems, as well as learning something along the way.

Wikimedia
Wave Hill Public Gardens
The Wave Hill Gardens are a spectacular expanse of beautiful flowers, gardens and greenhouses.
It's situated on slopes that overlook the Hudson River with stunning views over to the New Jersey Palisades. It's definitely worth a visit to Wave Hill Public Gardens just for these views alone.

Flickr
Where/What To Eat
As well as some truly iconic New York landmarks, the Bronx also offers plenty of eateries, diners and fancy restaurants. Here are just some of the best places to eat in the Bronx.

Photo by The Roaming Platypus on Unsplash
Zero Otto Nove
089 is a truly beloved pizzeria in The Bronx. All ingredients are incredibly fresh, exotic and eclectic. From the standard margherita pizza to the slightly more eccentric butternut squash and truffle offering, each and every pizza is homemade and exceptionally delicious.

NYC Go
City Island Lobster House
Located on the tiny island of City Island, this lobster house offers waterfront seating with stunning views of the rippling water while tucking into some of the freshest and best seafood in the neighbourhood. There's a plethora of dishes to choose from so make sure you go with a few friends to try and sample some of the very best seafood New York has to offer!

Flickr
Morrone Pastry Shop & Cafe
For a mid-afternoon pick me up and a certain sugar rush, pay a visit to Morrone Pastry Shop and Cafe. Here you'll find a hearty selection of decadent desserts including: biscotti, tiramisu, cannoli and plenty of cookies and ice cream varieties.

Wikimedia
Queens
The New York borough of Queens resides on Long Island, just across the East River from Manhattan. It's also the largest in terms of area of the five boroughs but it's still not quite as popular as Manhattan. Nevertheless, there are still plenty of incredibly fun things to enjoy in Queens here are just some of the best!

Photo by Luca Bravo on Unsplash
How To Get There
Queens is easily accessible by subway or taxi and takes around 20-30 minutes (depending on traffic) from the Penn Station area. You could always take the bus which will probably take the cost of transport down even further but will also likely take slightly longer so it depends how desperate you are to get there!

Wikimedia
What To See
The eclectic borough of Queens offers a number of great attractions and places to visit, from the Unisphere to the home stadium of the New York Mets baseball team.

Flickr
Flushing Meadows Corona Park
The largest park in Queens houses the iconic Unisphere statue, a symbol of "peace through understanding" that was built for the 1964 fair that took place in Corona Park.
The Unisphere stands proudly at 140ft tall and 120 ft wide, making it the largest model globe in the world!

Flickr
Flushing Meadows also hosts the annual U.S. Open tennis tournament so try and pay a visit during this incredible celebration, and watch a match of some of the best tennis players in the world!

HQMC
Citi Field
Citi Field is the home stadium of the New York Mets and it's absolutely essential while in Queens to try and watch a baseball game. When one of the players hits a home run, you'll also get to see the beloved Home Run Apple rise in center field as part of their epic celebration!

Wikimedia
Jamaica Bay
Spend some time in this 18,000 acre wetland estuary that's home to a plethora of islands and waterways intended for wildlife preservation. The entire area of Jamaica Bay is almost the same size as the whole of Manhattan so it's hard to comprehend just how many incredible things live within it!

Wikimedia
Where/What To Eat
While Queens may be often be considered to be the 'forgotten borough of New York', it's still absolutely teeming with an exciting mix of restaurants, bars and cafes and is well-loved by both tourists and locals for its vast selection of cuisines.

Flickr
Queens Comfort
There really is no better place for brunch than Queen Comfort. Here you'll find everything you can possible think of served in 'Benedict' style, from breakfast lasagne Benedict to Benedict with creole shrimp. You'll be hard-pressed to choose just one dish!

Flickr
Queens Night Market
If you're a fan of sampling various foods from all over the world then this place is for you! From mochi waffles to squid skewers and an abundance of sushi options, Queens Night Market offers a huge range of different cuisines for you to enjoy.

Flickr
Butcher Bar
Considered to serve some of the best brisket in the whole of New York, Butcher Bar is definitely a place you'll want to add to your list of places to eat while in Queens. The variety of barbecue meats and stacks of brisket are truly delectable and you're sure to leave the establishment feeling full but wanting to go back for more of the tender meat!

Butcher Bar
Staten Island
Staten Island resides south of Manhattan and is the southernmost borough of New York City. It's a perfect place to visit for a day trip while in New York as you can fit pretty much everything into a one day itinerary.

Wikimedia
How To Get There
Staten Island connects to Lower Manhattan via the Staten Island Ferry which also incidentally takes you around the Statue of Liberty so it's great for sightseeing many iconic landmarks in New York.

Photo by Simon Fairhurst on Unsplash
What To See
It's a beautiful place that's rich in culture and home to a number of museums and historical sites.

Wikimedia
Staten Island Ferry
The borough of Staten Island is actually accessible by car but it's way more fun to take the Staten Island Ferry in order to get there. It's completely free, runs 24 hours a day and offers some of the most gorgeous views of the Manhattan skyline and Brooklyn, as well as the world-renowned Statue of Liberty.

Pixabay
Fort Wadsworth
This former military base is now a 226-acre public park and offers beautiful views of the harbour and Verrazano Bridge. You'll get to explore the catacomb-like tunnels and take in the spectacular views from the overlook tower.

Flickr
Snug Harbor Cultural Center & Botanical Garden
Snug Harbor was once used as a refuge center for retired sailors but is now used as a base for many museums, historical buildings and stunning landscape gardens. One of the gardens even contains waterfalls and a magical koi pond that offers guests total and utter serenity while enjoying a relaxing walk around.

Flickr
Where/What To Eat
While you may not want to take the ferry to Staten Island just for food, while you're there, you may as well tuck into some of the delicacies that it has to offer.

NPS.Gov
Bayou Restaurant
For ultimate comfort food, you need to pay a visit to Bayou restaurant. Serving a delicious three-course Sunday brunch menu for just $25, it's a place that'll give you an incredible culinary experience.

Bayou NYC
Pizzeria Giove
For some of the best pizza on the whole of Staten Island, you need to pay a visit to Pizzeria Giove. The variety of pizzas served here know no bounds and the whole restaurant offers a lovely, welcoming atmosphere with a beautiful ambiance.

Pizzeria Giovesi
Beso
Beso serves some of the best seafood tapas that you can eat in New York! Choose from a range of impeccable seafood platters and small dishes, and make sure to order their homemade sangria for an indulgent afternoon treat!

Pinterest
New York City is such a vast place consisting some of the most amazing sights, landmarks and places to eat in the world. When planning a trip to New York, make sure you try and visit every borough; you won't regret it!

Photo by Barron Roth on Unsplash
 There we have it, a perfect trip to New York City, and if you happen to hang with the locals surely they will show some of the secrets even we don't know about. Good luck and happy travels!
This article is a contribution from one of our amazing travel writers Chloe Dickenson on her experiences traveling New York City. For more by Chloe check out her articles at www.imjustagirl16.co.uk.
---
KEEP ON READING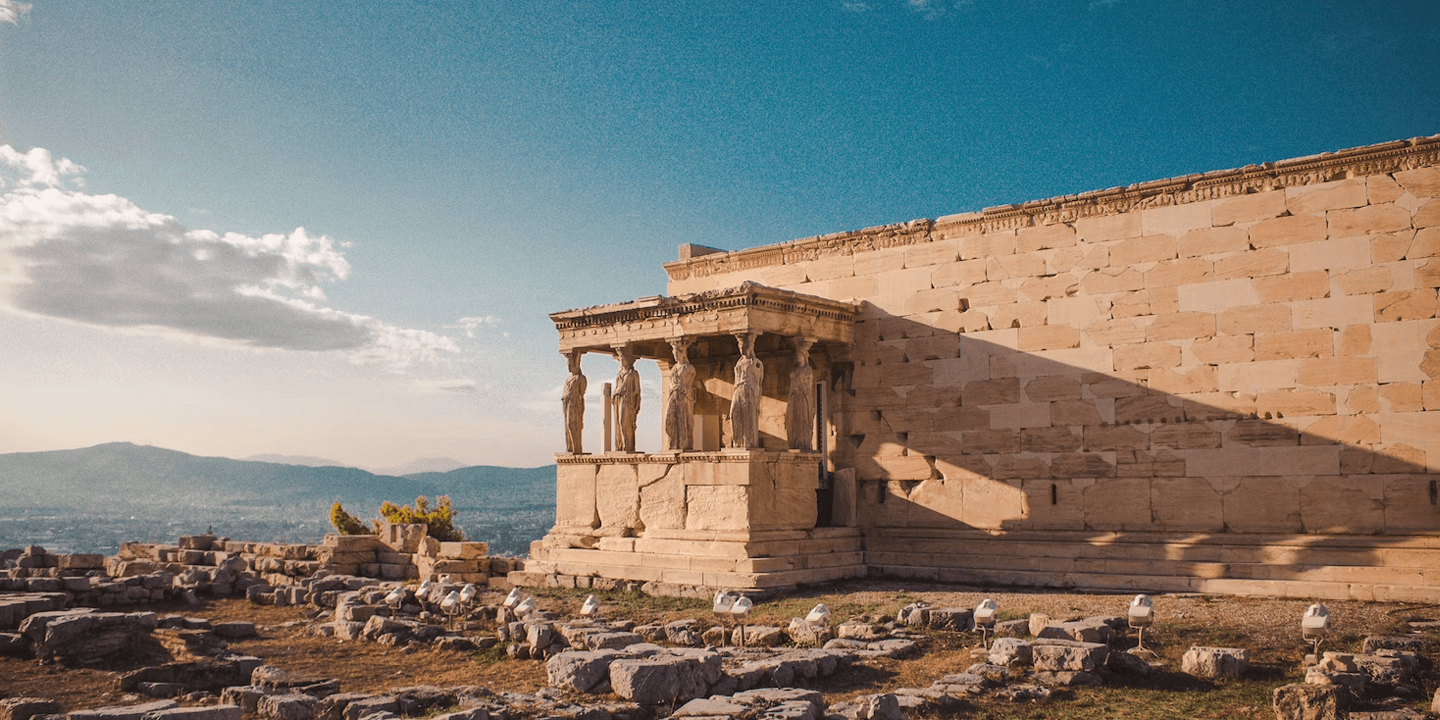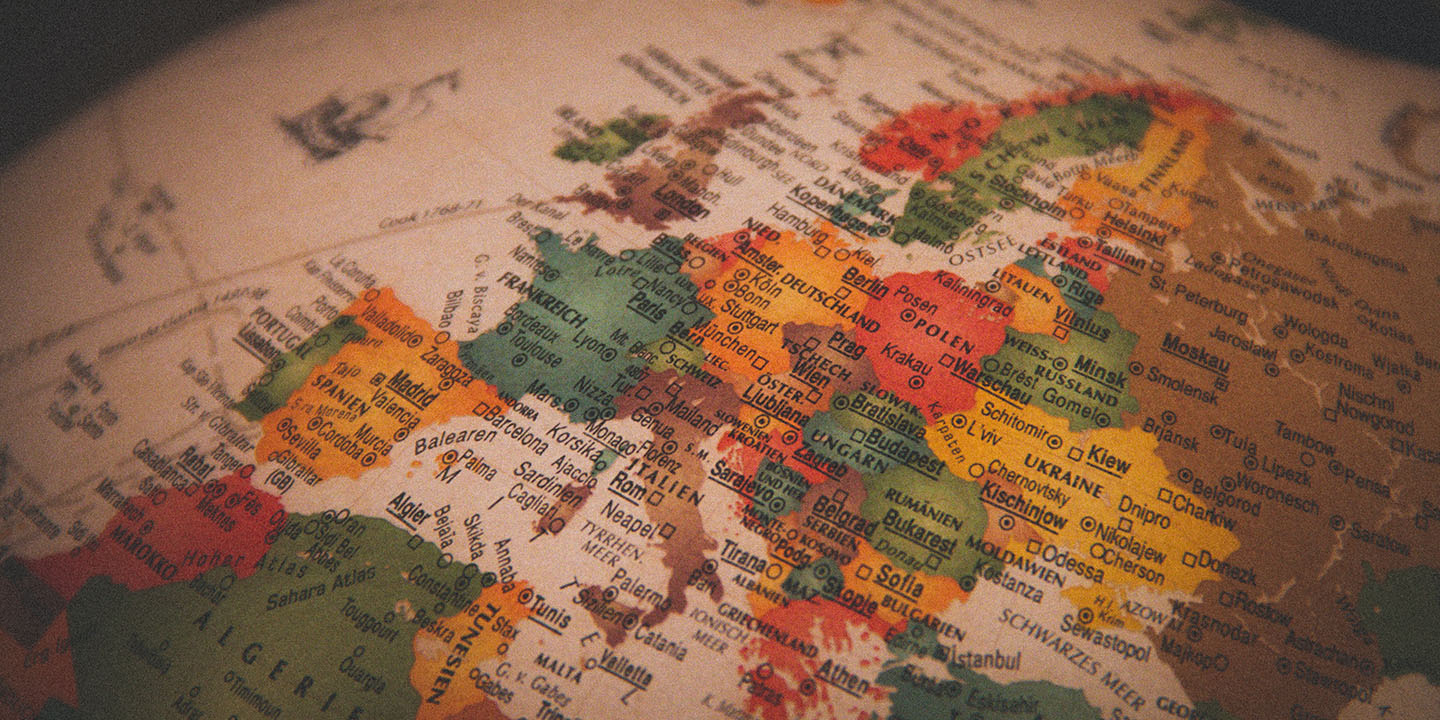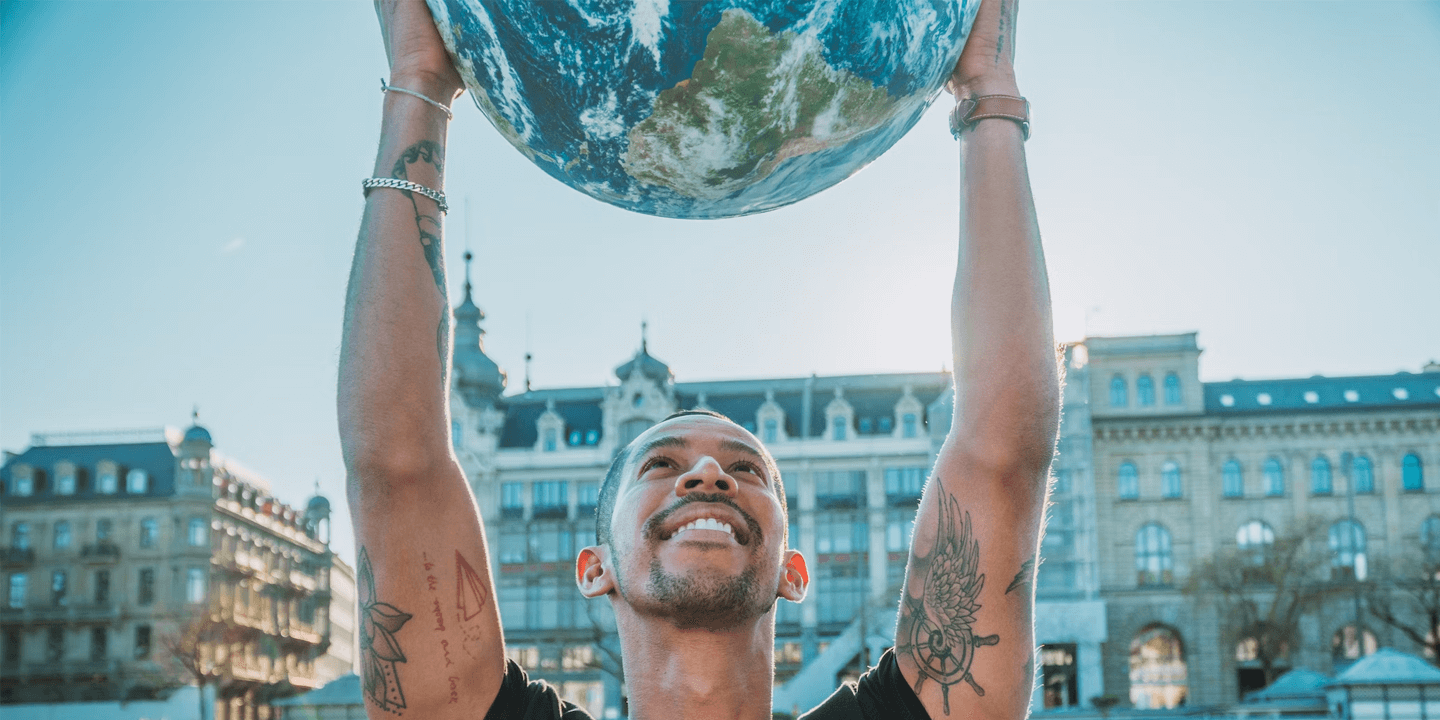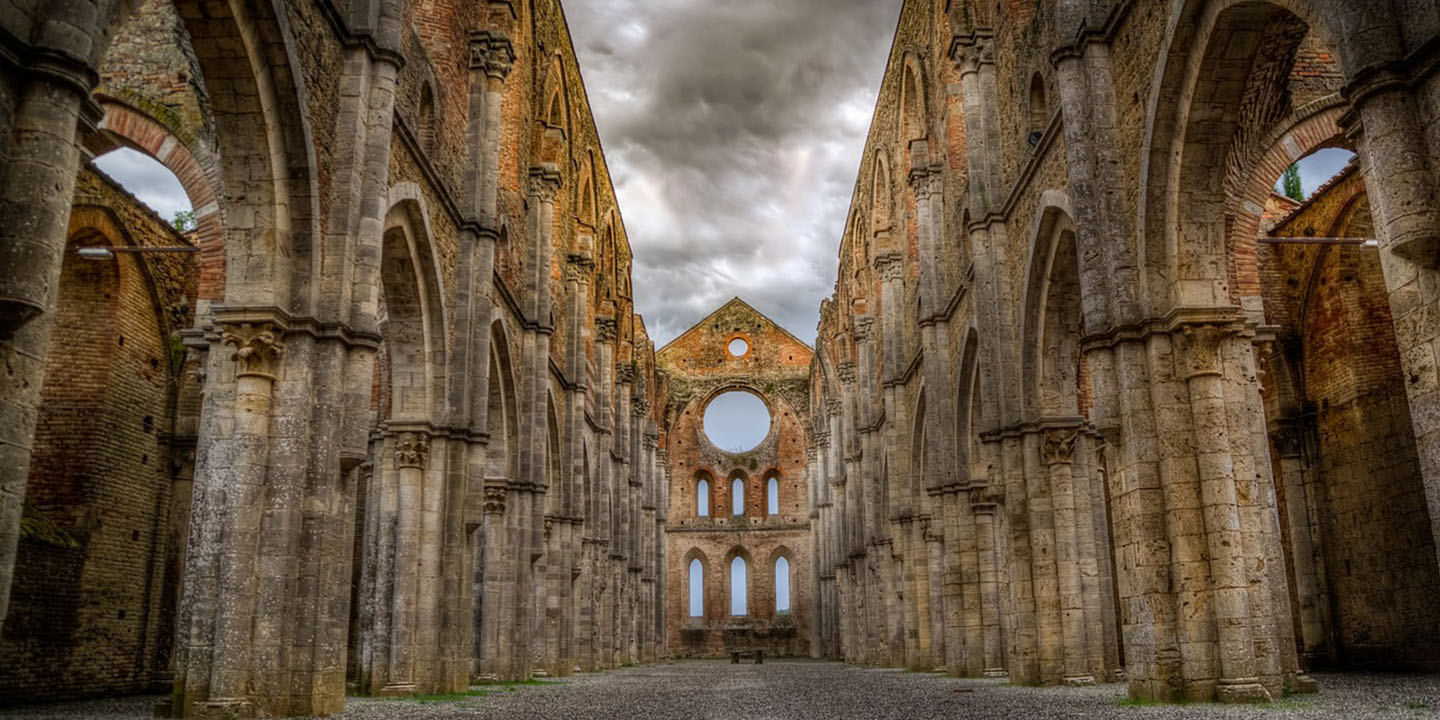 ---