Stay On Top Of The World With The Eco-Friendly Travel Trend
Recently, 16-year-old Swedish climate activist Greta Thunberg traveled from England to Manhattan in a solar-powered sailing vessel. The two-week trip across the Atlantic was harrowing, to say the least; the sixty-foot boat was built for speed, not comfort, and the crew, including Greta, ate freeze-dried food to survive.
She did it because she wanted to attend a global warming conference in the States without her trip harming the climate. Her point? It's time to start thinking about how everything we do affects the environment - and that includes how we travel. 
Up until now, your carbon footprint was probably the last thing on your mind when you were browsing guidebooks to Ireland at the bookstore or scouring the net for the cheapest airfare to Japan. However, there's no denying that it's time to start making greener choices if you want to keep the planet around long enough to visit all the countries on your bucket list.   
Our look at eco-friendly travel covers how you can make your globetrotting more sustainable, and gives you some ideas for Earth-friendly trips that you can start planning now.

Photo by Element5 Digital on Unsplash
Clean travel = clean conscience
If you decide to travel more consciously, you won't be alone. Going green at home and abroad is becoming more popular by the day, and there are big ways and small ones you can incorporate the philosophy into your travel itinerary.
Stay away from this climate culprit
First off, there are some obvious red flags to avoid. Some vacations are worse than others; cruise ships, for example, are one of the biggest bad guys when it comes to polluting in the leisure travel industry. The fleet of the Carnival Cruise line emits ten times more sulphur oxide than all the cars in Europe. That's ten times more than 260 million cars - and that's just one company.
Do the Earth and yourself a favor and skip the all-inclusive water skyscrapers for something a little more conscientious. You don't need all that shrimp cocktail, anyway.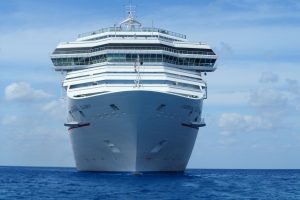 Image by Ed Judkins from Pixabay
Check your baggage
Planes are another carbon gangster: a trip from LA to Chicago emits 1000 pounds of CO2 per passenger. However, travelers will find it's hard to do away with air travel altogether if they want to get off the mainland.
The good news is that there are ways that both individuals and airlines can make flying a better option. Before you battle your way through customs, buy a carbon offset credit. These act like cash booster shots to companies that help the environment, and by 2021 major airlines will be required to pay them as well.
Still, if you can forgo the long-haul flights and plan a trip closer to home by train or by bus, the ozone will thank you.

Photo by Frank Vex on Unsplash
It's just not cool
To be eco-conscious while you're on your trip, common sense rules the day: don't litter, don't litter, and for heaven's sake, don't litter on Mount Everest. The World Wildlife Federation has a list of tips worth reviewing before you grab your suitcase. Something as simple as using a refillable water bottle instead of buying plastic ones can have a big impact, especially in countries that are dealing with a serious plastic waste issue, like Malaysia.

Photo by Brian Yurasits on Unsplash
OK, you're green. Now go!
Now that you've decided to embrace green tourism, here are some eco-friendly travel ideas.
Pedal perfect
When it comes to traveling, biking is a triple-threat: it's cheap, it's healthy, and it puts out zero carbon emissions.
This South India Bicycle Adventure takes place in January, when the temperature on the coast is in the balmy 70s. Plus, tour guide Dave Trattles is an all-access pass to things you would never see traveling by yourself, like tea plantations in the mountains, game reserves, and fantastic temple sites.
If you happen to be Stateside, the East Coast Greenway trail, which runs from Maine to the Keys in Florida, is gorgeous and perfect riding for late summer or fall. With a little research, you can find a bike tour in any country in the world.

Photo by Paul Green on Unsplash
Take Europe by rail
It's an oldie but a goodie; drop your pin anywhere in Europe and cozy up to the Eurail. With a Global Pass you can see 31 countries on your own schedule, hopping on and off as your wanderlust dictates. Taking the train is not only incredibly efficient, it's also the best way to get a feel for the landscape between the major cities that make up the tourist's usual holiday route. 

Photo by JK on Unsplash
Those boots were made for walking
Imagine the bragging rights that come with walking across an entire country. Take to the Scottish highlands by foot or trek Turkey with nothing but some hiking boots and a backpack. Many of the routes you'll find online are vetted by tourists who did the canvassing well ahead of you and found the best (and least dangerous) ways to traverse the forests, deserts, and canyons of a host of incredible destinations. Best of all: unless you opt for one of the guided tours, it's a sure way to travel on the cheap.

Photo by Kristina Wagner on Unsplash
Go global with the #trashtag hashtag
We've all seen the photos by now of smiling enviro-enthusiasts who took cleaning up the Earth into their own latex-gloved hands, filling up trash bags to return beaches, parks, and whole towns to pristine condition.
This viral trend has shown up in Thailand, Ukraine, Moldavia, pretty much anywhere you can find in an atlas. Make new friends by checking in with people on once you get to your chosen destination - you might even get picked up while you pick up! You're not only reducing your carbon footprint, you're also actively helping make the world a better place - and you'll have the meme-worthy photos to prove it.

Photo by Dustan Woodhouse on Unsplash
Traveling is one of the most enriching things you can do in life, and this article is in no way meant to discourage you from exploring the world. The key to eco-tourism is being more mindful about the choices you make around traveling, from the planning stages right through to your triumphant return home. (But if you're feeling a little extra, you should check out the Global Carbon Atlas. It'll show you which countries have the most harmful CO2 impact in the world, so you can avoid them. Sorry, China!)
So the next time you're planning an epic vacay, pause for a second and ask yourself: What would Greta do?
---
KEEP ON READING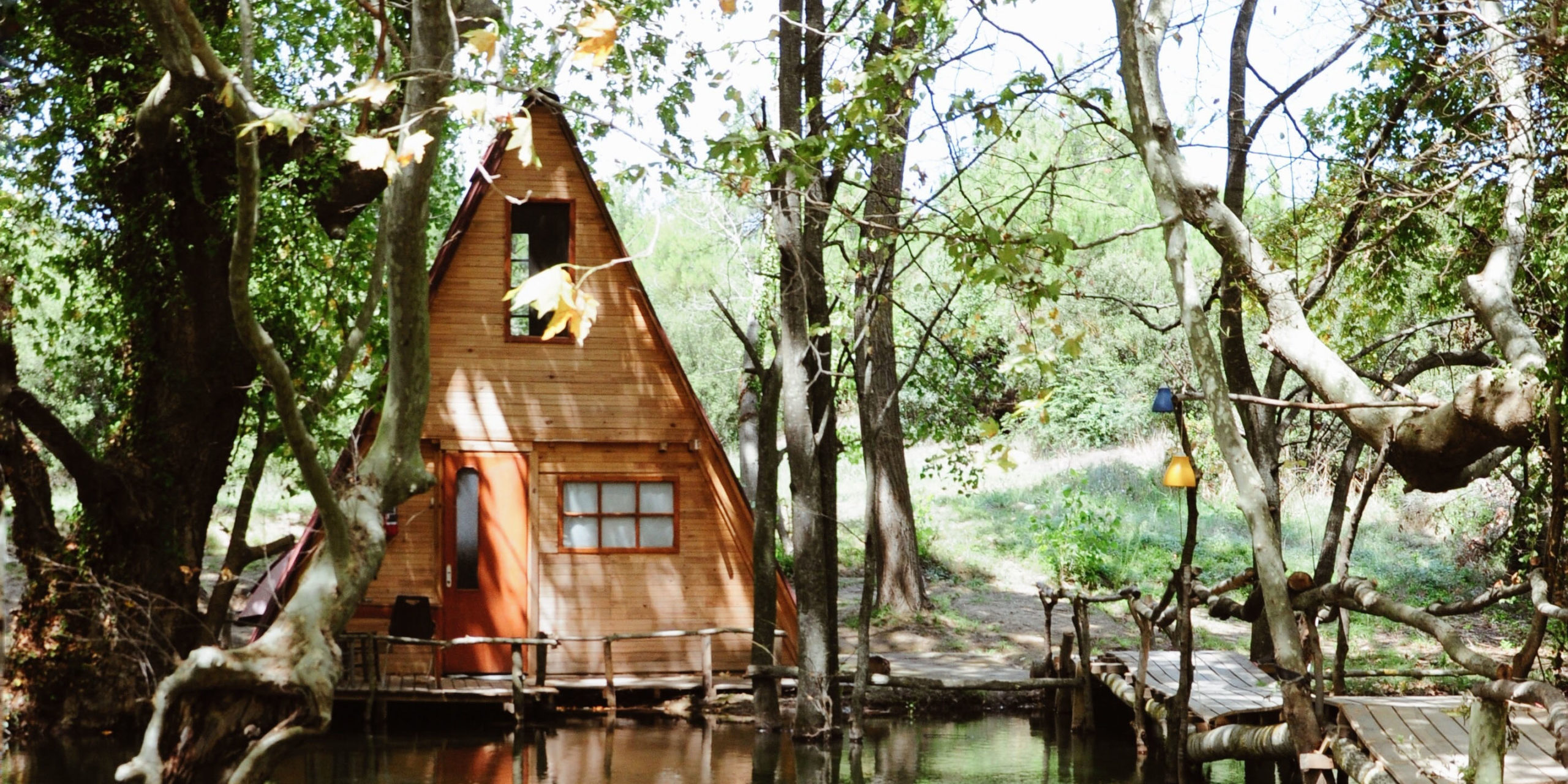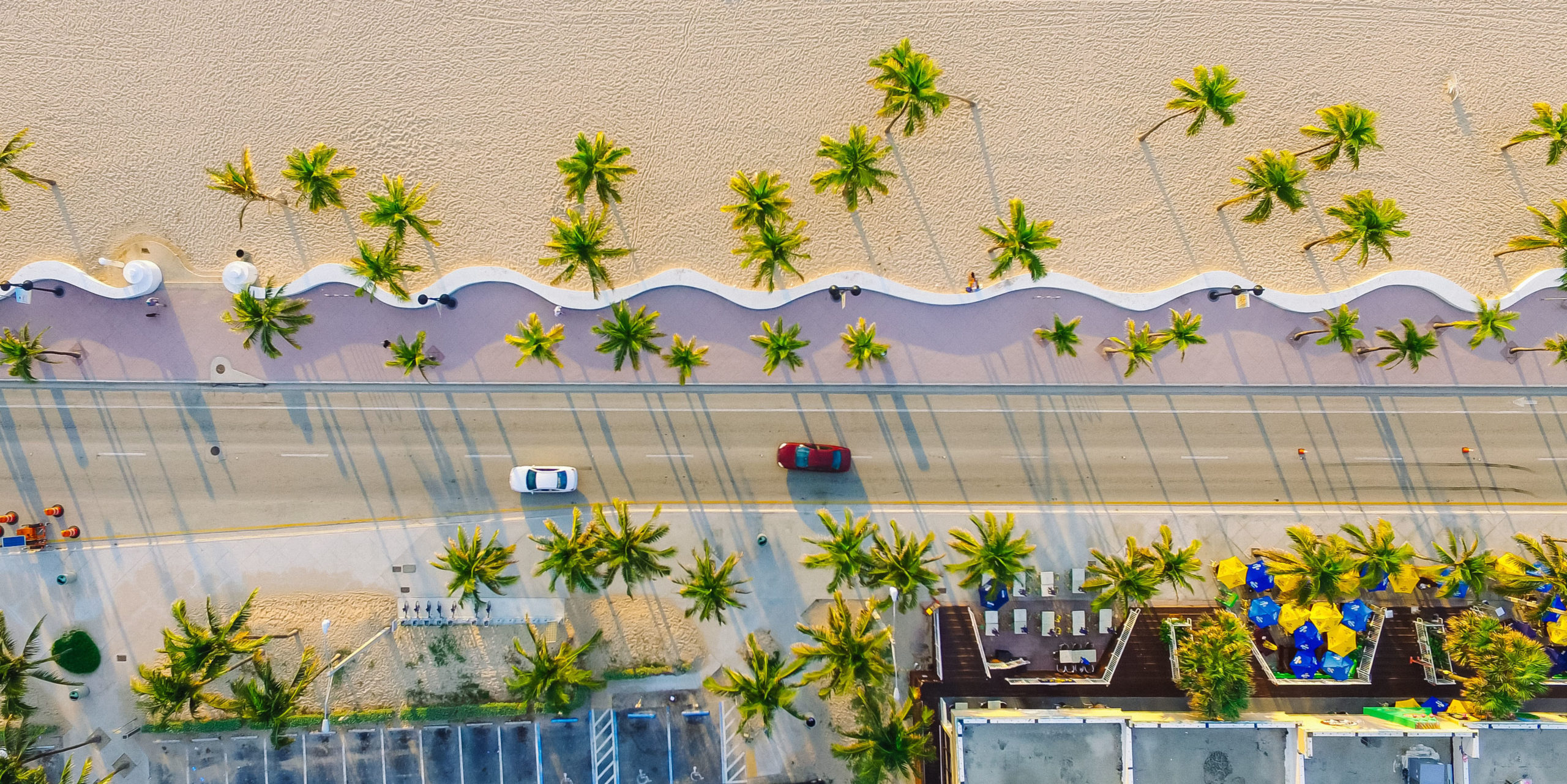 ---