The Best Things To Do In Valencia, Spain
Located on the southeast coast of Spain just across the Mediterranean sea from Ibiza, Valencia is an up-and-coming destination for travelers. The port city is the largest in Spain after Madrid and Barcelona, with a population of over a million people. For tourists, Valencia offers a bit of everything that Spain is known for; an energetic urban atmosphere, hot sunny beaches, and lush Mediterranean culture.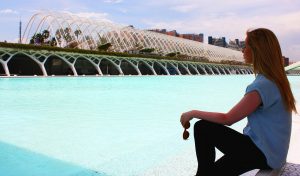 Image by Mathieu Militis from Pixabay
Founded by Romans and fuelled by trade, Valencia is a fascinating mix of old and new. The cityscape is notable for the cool modern buildings that have sprung up over the last decade or so, such as those in The City of Arts and Sciences. It's also worth mentioning that this is where Spain's most famous dish originated. Paella is more than a cuisine here, it's an art form, and you can get it at any number of restaurants.
One of the best things to do in Valencia for tourists is simply to wander around - most everything is within walking distance. The historic town center is a maze of old winding streets and medieval buildings, while further out you'll find modern museums and relaxing beaches. These are the things you won't want to miss on your Valencia trip.
Valencia: Fast Facts
Size: 51.99 sq miles
Pop: 1.5 mil
Language: Spanish and Valencian, a Catalan dialect

Wikimedia
The Best Things To See & Do in Valencia
12. Experience Las Fallas
If you want to experience Valencia at the height of excitement, then plan to arrive in early March during its annual festival. This five-day affair is weird, wonderful, and incredibly loud. Each year, Las Fallas burns through tonnes of gun powder thanks to a daily fireworks display culminating in people throwing fireworks at each other. Sound dangerous? It is. The main attraction of this rare event is the sculpture display. Locals spend thousands - sometimes up to $100 EU building these incredible displays that are truly a wonder to behold.
However, that doesn't stop them from burning them to the ground on the last day. Don't try to make sense of it - you need to go and get caught up in the excitement to understand what this crazy festival is about.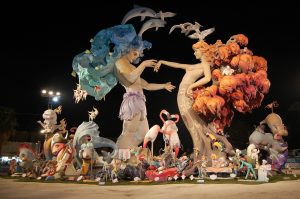 Image by David Mark from Pixabay
11. Explore The City of Arts and Sciences
By far the best place to see the modern side of Valencia is at this cluster of futuristic buildings that could pass for a space station. A veritable city, as the name suggests, there's something to pique every traveler's interest here. The Prince Philip Science museum is an enjoyable way to learn new things for both adults and kids.
L'Oceanogràfic is an aquarium-slash-amusement park where you can visit with tropical fish and dolphins. Head back in the evening to the theater, El Palau de Les Arts Reina Sofía, and take in an opera.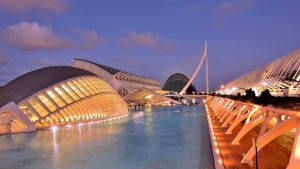 Image by javier alamo from Pixabay
10. Take in the Valencia Cathedral
For a church, the Valencia Cathedral is unexpected, to say the least. It looks like a mix of a Medieval fortress and a Gothic church, which, in effect, it is. The building underwent several renovations between the 13th and 16th centuries, making it the unique site it is today. As interesting as the building is, it's what's inside that makes it one of the best things to see in Valencia. Art commissioned by the church includes pieces by famous Spanish and Italian painters and date back to the Renaissance.
 The cathedral also houses a gemstone chalice dating back to before the 4th century BCE. Some say it's actually the holy grail, but until Indiana Jones weighs in, that continues to be up for debate.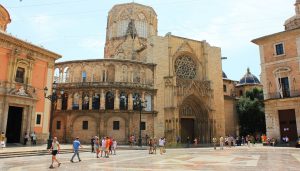 Image by Mathieu Militis from Pixabay
9. Learn something at The Silk Exchange
If you only do one historical thing while you're in Valencia, make it a tour in this Gothic building. Not only will you get a sense of the importance the silk trade played for this port city, the building itself is also a perfect example of the Spanish architectural style from this period. Painted ceramic tiles decorate the floor and the ceilings are buffeted by fluted stonework columns.
The immense wooden doors are reinforced to keep out pirates and older than anyone alive today. Best of all are the silk historical costumes, decadent apparel that only the very wealthy could afford.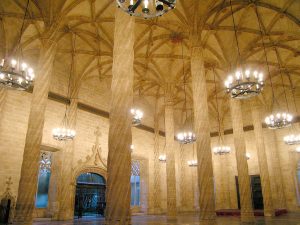 Wikimedia
8. Feast at the Central Market
In a grand Art Deco building in the center of Valencia is the Central Market. A wonderland for the senses, there are dozens of stalls selling foods and other goods both local and sourced from around the world. It's a great place to sample fruits and vegetables, pack a picnic, or stock up on souvenirs. There are also a number of restaurants and bars to have a meal or catch some live jazz after you've filled up on paella and xorchata, the sweet local beverage.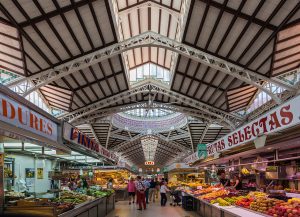 Wikimedia
7. Eat all the paella
Since Valencia is where paella was invented, this the best place to fall in love with the national dish. The rest of the world is familiar with the seafood version, saffron-scented rice topped with mussels, prawns, and clams. In Valencia, however, there are too many varieties of paella to list here. One of the local favorites comes with rabbit and snails, but these days vegetarian options are plentiful as well. Go on a paella tour so you can try as many different varieties as possible; or take a class and learn how to make your own.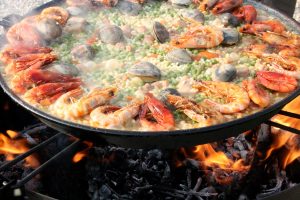 Image by EstudioWebDoce from Pixabay
6. Hit the beach
Valencia has several beaches along the coast nearby.
Malvarossa Beach is within walking distance of the city and everything you could hope for in a Mediterranean beach. Similar to beaches on the South coast of France, This picture-perfect strip of sand is lined with restaurants and cantinas so refreshment is never too far away. It's a favorite sunning spot for both locals and tourists. Valencia has a mild winter, but you'll probably have the best experience here if your trip falls between March and September, when the temperature is in the balmy 70s.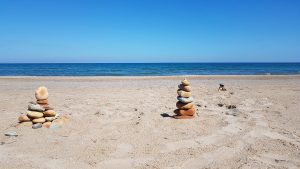 Image by dpnuevo from Pixabay
5. Hang out in El Carmen
Sort of like New York's Greenwich and London's Kensington, El Carmen is Valencia's groovy core. An artsy neighborhood (called barrio in Spanish) studded with small cafés and other hidden gems, roaming El Carmen is the best thing to do in Valencia if you want to feel like a local. You could spend a whole day studying the wall murals and trying to pick out all of the historic and political themes painted into them.
Hang around after the sun goes down to get a taste for the happening nightlife Spain is known for.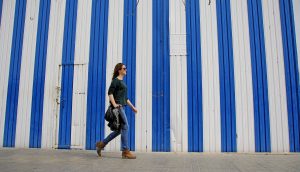 Image by Daniel Nebreda from Pixabay
4. Visit a museum
Valencia is proud of its culture and history and wants to share it. For that reason, most of the museums in the city are free, and those that aren't are still very cheap. If you're an art fan, stop by the Fine Arts Museum. History more your thing? The Valencia History Museum is free on Sunday. And if you're a fan of the controversial, a visit to the Bullfighting Museum - and yes, they still put on bullfights at the stadium next door - makes a great topic of conversation when people ask what you did in Valencia.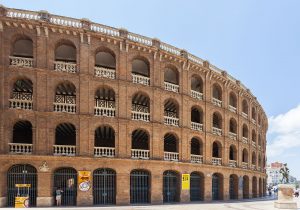 Wikimedia
3. Go on a bike tour
Valencia has one feature that makes biking around one of the best things to do there - it's flat. Hop on a bike rental or join a tour and you can go from Old Town to the beach, and see some of the less-visited areas of the city.
Outside of the city proper, it's an easy jaunt to Albufera Natural Park. There, you can cool off by the lake and take in the view of the mountains in the distance.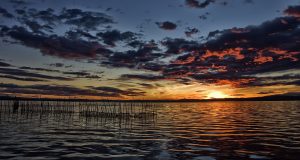 Wikimedia
2. Climb around Gulliver Park
Spain is famous for its quirky modern art, which can be seen everywhere you go in the country. The outdoor sculpture at Gulliver Park is a perfect example. Based on the Jonathan Swift novel about a man who inadvertently travels to a land where he's enormous and the natives are Lilliputian - read; tiny. Part of the sprawling Jardín del Turia adjacent to The City of Arts and Sciences, this is your chance to feel tiny too, by crawling over the larger-than-life sculpture of an enormous Gulliver.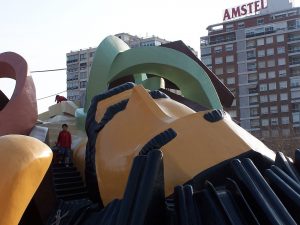 Wikimedia
1. Get messy at La Tomatina
Valencia has a well-earned reputation for having the craziest festivals.
Every year in August, the residents of the small Valencian town of Bunol drape plastic tarps over their windows in preparation for the madness to come. Thousands of tourists flood in to participate in the city-wide tomato fight meant to celebrate the bountiful harvest that time of year. It's ridiculous, messy, and a whole lot of fun, but these days you have to plan ahead. A few years ago, the city started selling tickets to limit the crowds to just a thousand lucky tomato-throwing visitors.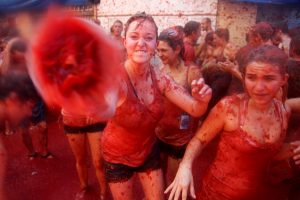 Wikimedia
---
KEEP ON READING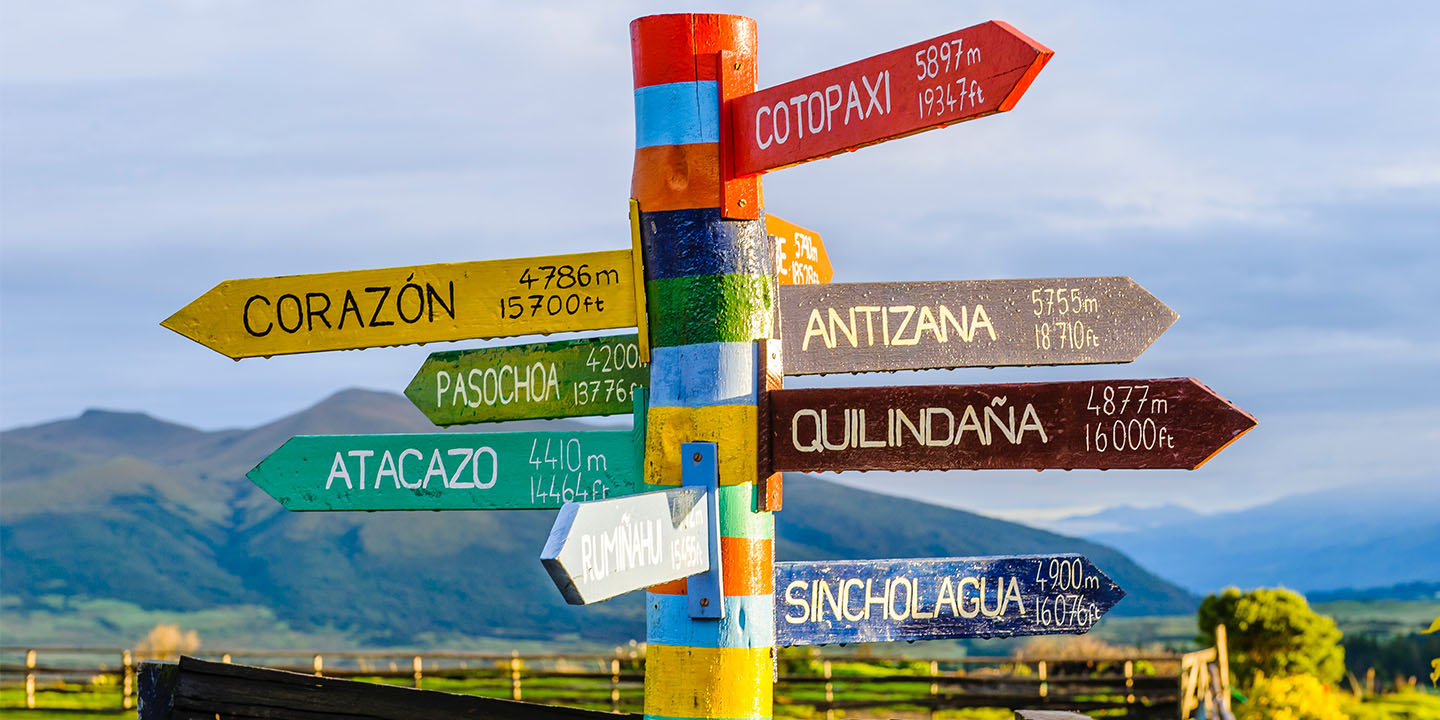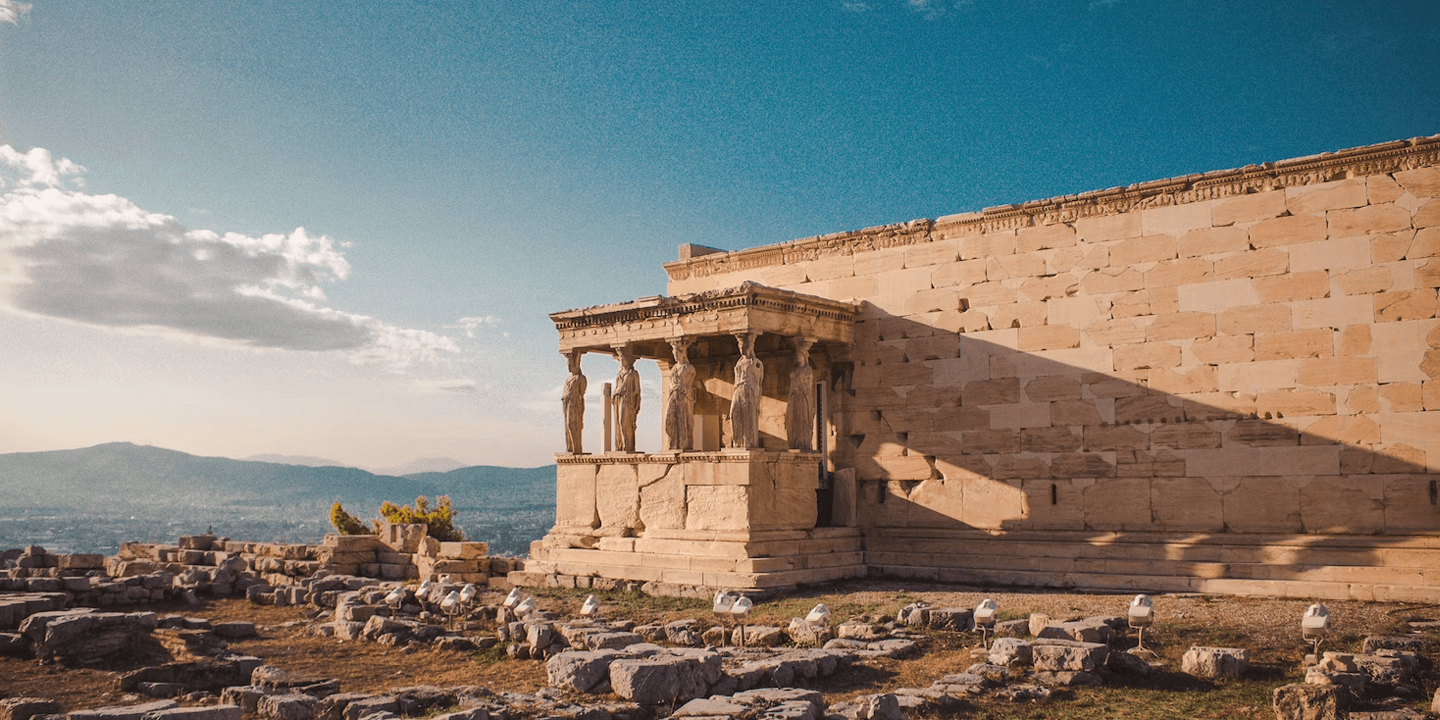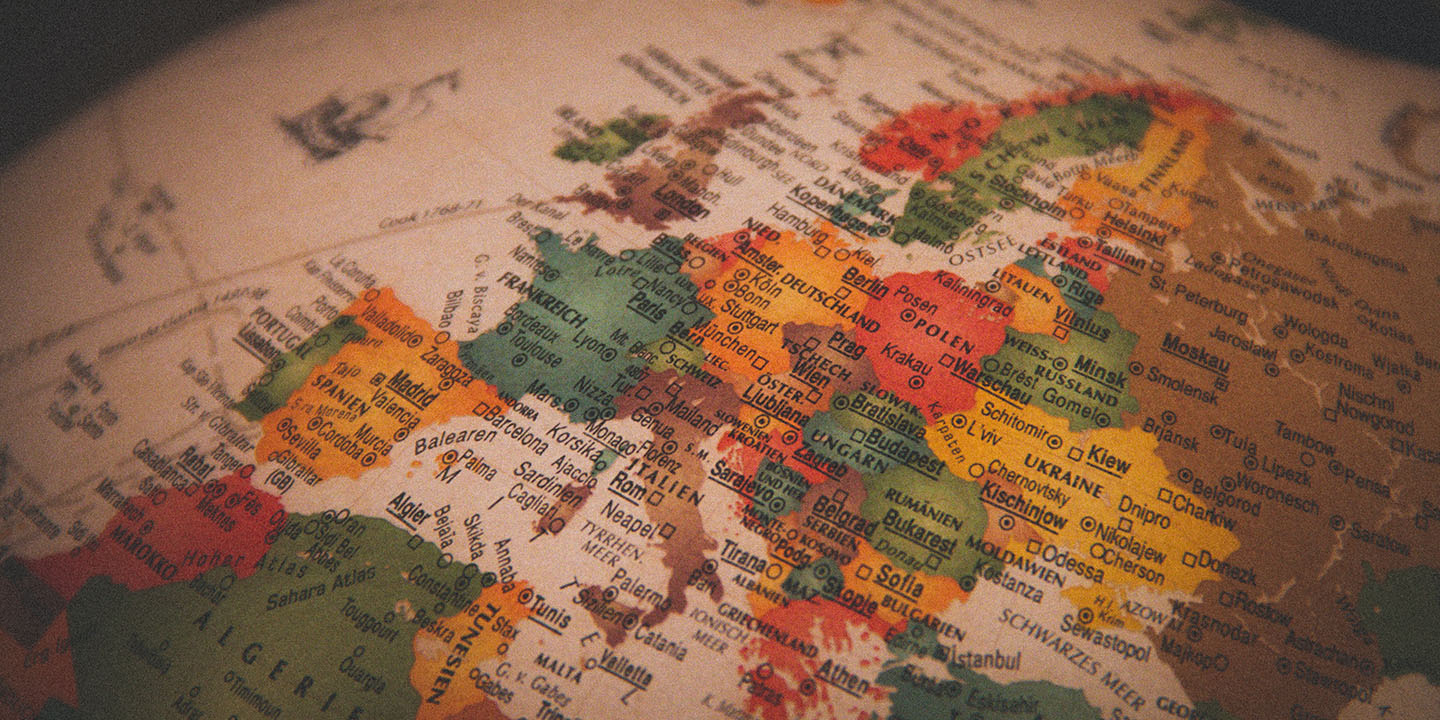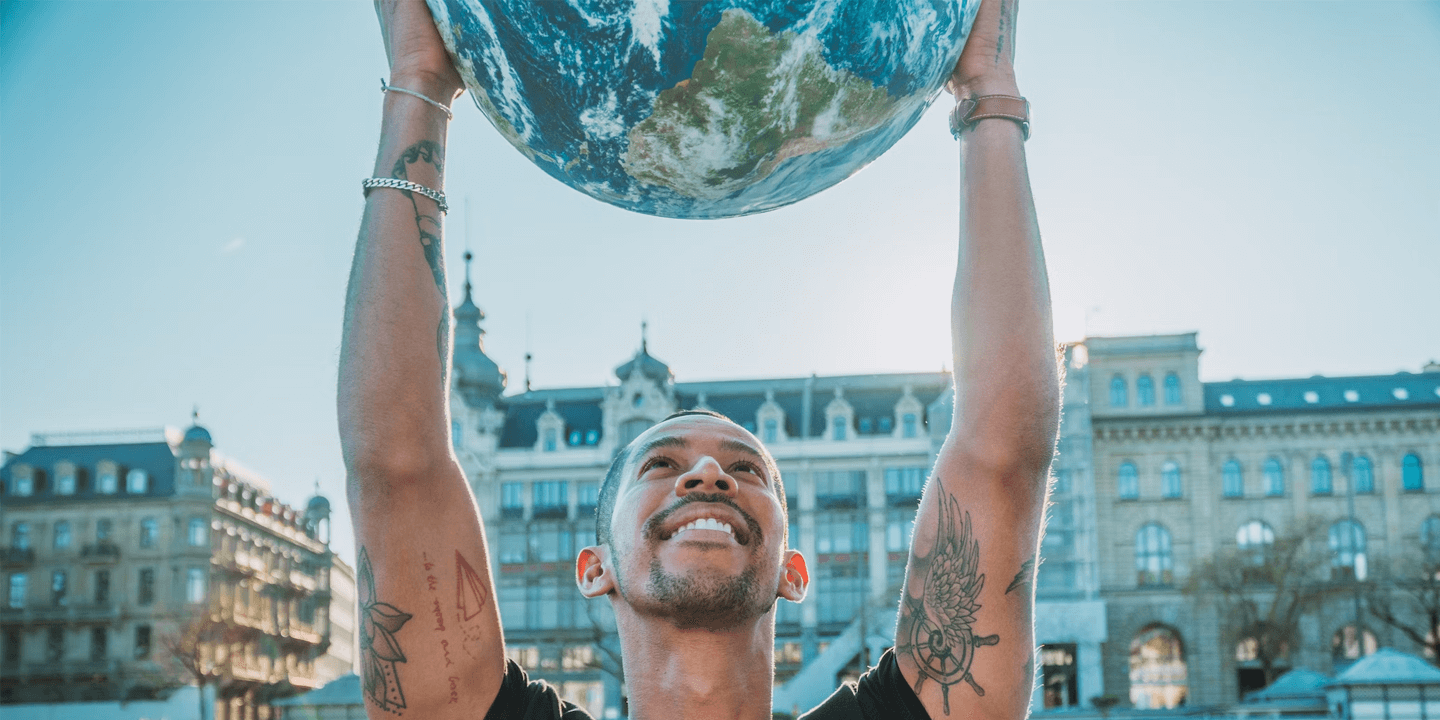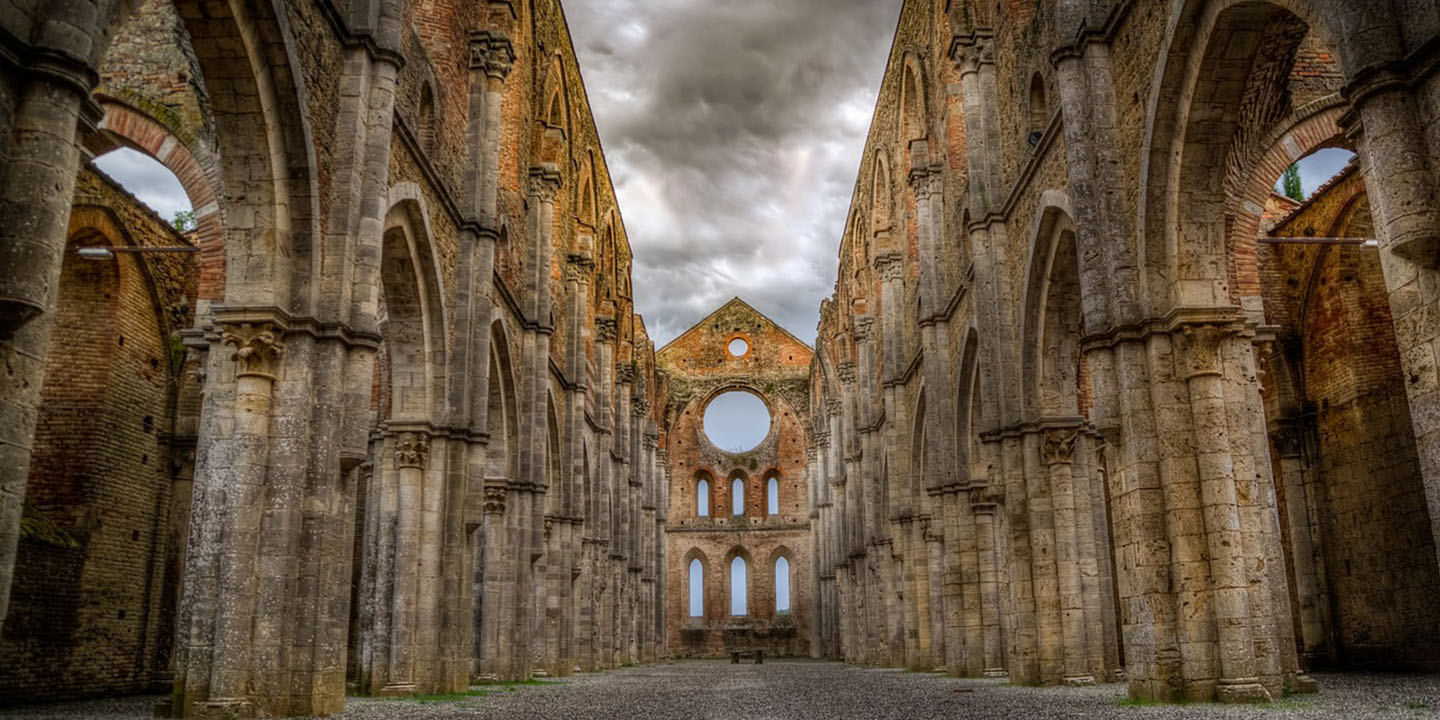 ---