Looking for ideas for your next budget adventure? We've compiled the cheapest countries to travel to around the world right now. Some of these are perennial favorites, like India and Thailand. There are some new additions to the cheap travel roster as well, like Ukraine and Argentina. For sure, there will be a few surprises and countries that may have escaped your notice, until now.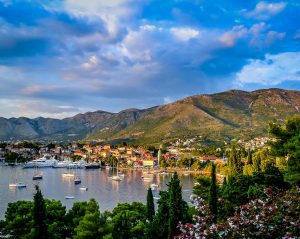 ---
30. Montenegro
Considered the poor cousin to Italy or Croatia, Montenegro is the budget traveler's dream. The coastline leaves nothing wanting for tourists who crave the French Riviera. Lush, mountainous, and dotted with seaside towns that have lots of cheap stay options, this small country is continually overlooked by travelers but it really shouldn't be. Our suggestion: stay in Kotor, a World UNESCO Heritage Site with incredible views and a curious fondness for cats.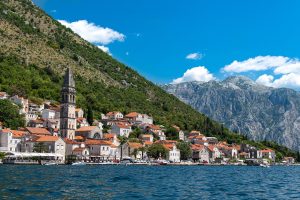 29. Pakistan
This one might be a bit of a surprise. In the past, Pakistan has been a place that tourists avoid since it's often portrayed as unsafe. However, the country is perfectly welcoming to tourists – just steer clear of the Afghanistan borders if you're worried about your security. Otherwise, Pakistan is a great adventure for travelers. It has unbelievable landscapes, great food, and the people are inviting to the max; it's not uncommon to meet someone one minute and be enjoying dinner with their entire family the next.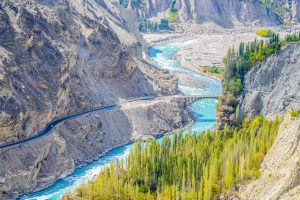 28. Vietnam
In recent years, Vietnam has been gaining in popularity as a destination. As a result, prices for accommodation and food have been creeping up in the major cities. Still, it's possible to travel here on less than $50 a day, even in Ho Chi Minh, Hanoi, and Hoi An. The tropical climate and amazing landscape offer all kinds of recreation, from hiking, island-hopping, and diving. And no traveler returns without raving about the food, which is cheap, delicious, and easily acquired at numerous food stalls.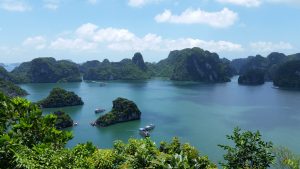 27. Guatemala
Central America remains one of the cheapest destinations for travelers, and it looks like that will continue. Guatemala's verdant and rich countryside is dotted with Incan historical sites and beautiful cities. Antigua is the largest, and travelers can easily find cheap food and hostels here, but even good hotels are still far less than $100 a night. Best of all, there's lots of adventure to be had on the cheap, like hiking up the side of a live volcano, visiting working coffee farms, and visiting lake Atitlan.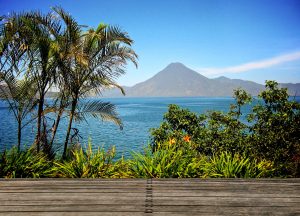 26. India
The fact that India is one of the cheapest countries to travel to in the world is well-known, but views on this South Asian country remain somewhat narrow. The truth is, India is a vast country and it's possible to have wildly different travel experiences, depending on where you go. The bustling cities like Kolkata and Bangalore are exciting and perfect for anyone who appreciated the occasional sensory overload. Inland, the countryside is forested and serene, and if you head South, the coastline is a subtropical paradise and especially lovely in January.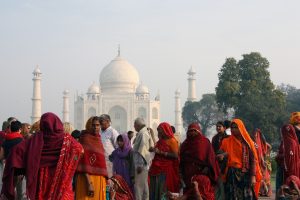 25. Mozambique
The airfare might set you back, but once you get to this coastal African country, you'll only be spending about $25 a day. With some of the most gorgeous beaches in the world, Mozambique's seaside cities, like Tofo, are perfect for adventurers. There are opportunities to swim with dolphins, dive with whale sharks, and chill on pristine white sand. Food and accommodation are cheap and easy to find.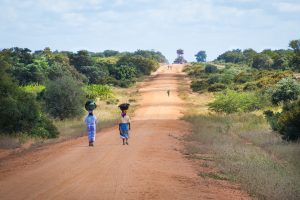 24. Ukraine
Because of its recent political turmoil, Ukraine's currency has taken a hit. As a result, the country is prime visiting for tourists who want to experience a European country on the cheap. Don't worry; it's perfectly safe to travel to at the moment, and cities like Kyiv and Odesa have a rich history and culture that should be experienced by more people. Plus, where else on this list can you eat dumplings all day?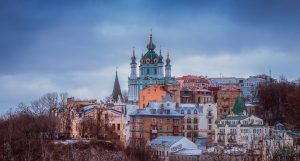 23. Morocco
Many travelers are surprised to discover that Morocco is one of the cheapest countries to travel to. Our main advice if you're on a budget is to skip Marrakech and head to cities like Fez or Tangiers, instead. They're less Westernized and therefore cheaper. You can see a lot of the country by hopping on trains, which have inexpensive ticket prices. Best of all, this is a superb destination for feasting affordably. The main dish is tagine, a stew served in heaping portions spiced with saffron. Yum!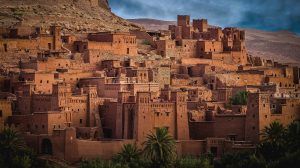 22. Armenia
For such a small country, Armenia is incredibly diverse and a pleasure for history buffs – Yerevan, its capital, was founded in 782 BC. There are lots of castles and monasteries to explore, and off-road adventuring in the mountains is a popular activity. As yet, Armenia is under the radar as far as tourism is concerned, so it almost feels like you have the whole place to yourself. Most importantly, accommodation in both hostels and hotels is super affordable, as is the food.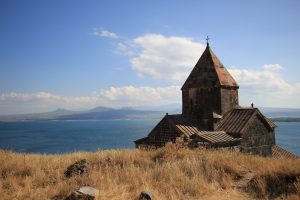 21. Thailand
A surge of tourism means that Thailand isn't as cheap as it once was, but it's still a bargain compared to many Western countries. You can still stay on a low budget if you avoid high season (June and July) and head to the North part of the country. However, the beaches and food are so amazing down south that you might want to splurge a little in this case. If you really need to penny-pinch, you could stay out of Phuket and still experience the best of this Asian paradise.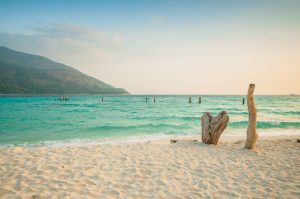 20. Turkey
Turkey has been making efforts of late to encourage tourists to visit. If you go now, before it inevitably becomes more popular, you'll still be able to tour this amazing place inexpensively. The bridge between East and West, Turkey is a little bit of everything. It has a fascinating history, rich culture, and landscape that covers sandy deserts and beaches on a turquoise sea. While most tourists flock to Istanbul, try the less-visited but just as beautiful Bursa, Cappadocia, or Ephesus for a great adventure on a budget.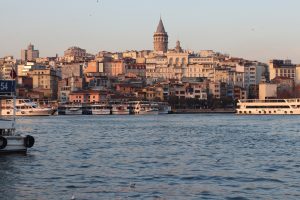 19. Argentina
While normally Argentina is one of the more expensive destinations in South America, right now there's an opportunity to see it on a budget. Because of its unstable economy, recent inflation has made the cost of traveling in Argentina relatively affordable. It might take a little hunting, but even hotel rooms can be found at a scaled-down price. If you've always wanted to experience the vibrant culture and bustling Buenos Aires, now is the time to do it.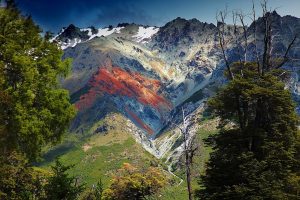 18. Cambodia
This warm, welcoming country is one of the cheapest countries to travel to in Asia, but it's overlooked by most travelers. In the cheapest locations, accommodations will run you about $2 per night. Even the more expensive places, like the island Koh Rong, rents bungalows for around $15 a night. If you're looking for luxury on a budget, Cambodia is the destination for you.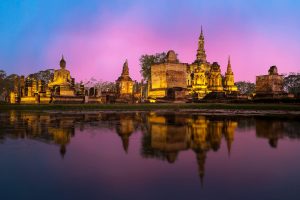 17. Indonesia
Few places on this list match the natural beauty of Indonesia; luckily, it's still one of the cheapest countries in the world for travelers. Bali gets most of the tourists, and accordingly, has more expensive resorts, food, and transportation. However, there are other islands where tourists can still get a lot of value for their money, like Java and Flores, home to the Komodo National Park.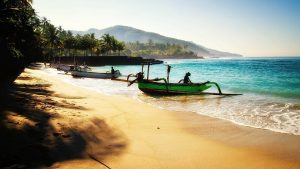 16. Bulgaria
Bulgaria and Romania consistently vie for the title of the cheapest country in Europe. We chose Bulgaria because it's got more to do and seems to be the backpacker favorite over its northern neighbor. Resorts have sprung up along the Black Sea coast, offering a beach vacation opportunity for those on a budget. The capital city of Sophia has all the amenities and nightlife of other European cities, but you can do it on a fraction of what you'd spend in Rome or Paris.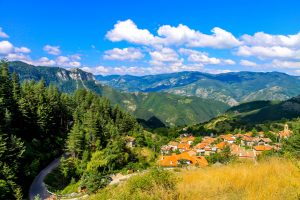 15. Nicaragua
A landscape of extremes makes Nicaragua unforgettable, and that's why it's an up-and-coming travel destination as well as a cheap one. Still, it continues o be one of the cheapest countries to travel to, even by Central Americans standards. Just North of Costa Rica, you can expect the same tropical experience at more favorable prices across the board. Tours, food, and accommodation are all a little cheaper here than anywhere else nearby.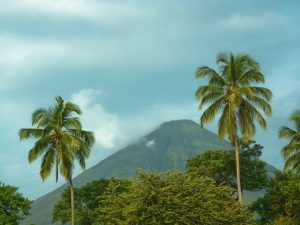 14. Belarus
Expats love Belarus because it's one of the cheapest countries in Europe right now – even Minsk, it's capital city, is super cheap. Places to stay, especially Airbnb's, can be found at a serious bargain, and you'll eat cheaply here as well. What makes Belarus different from the other destinations on this list? Well, everything. A mix of Balkan, European, and Russian culture infuses the country with eclectic art, architecture, and history. Definitely a unique, affordable stop for the traveler looking for something a little different.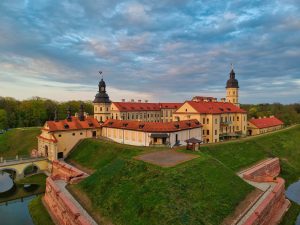 13. Nepal
This glorious country is steeped in Buddhist culture and affords plenty of opportunities for outdoor adventuring. You don't have to climb Mount Everest to have an exciting Himalayan trek – and in fact, you probably shouldn't, given how overrun the world's most famous mountain is these days. Its cities are as beautiful as the surrounding landscape, and even Kathmandu, which has more temples than you can see in a lifetime, has dirt-cheap options for food, hotels, and everything else you need to have a great trip.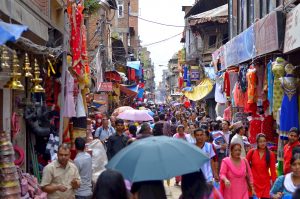 12. Bolivia
If you enjoy the high life – literally – than look no further than Bolivia. Its major city, La Paz, sits at an elevation of over 3,000 feet! The landscape is stunning; think painted mountains, crystal lakes, salt flats, and thick jungle. It's one of the cheapest countries to travel to in South America, and there's a lot to see and do. Learn to dance salsa, hang with jaguars in the jungle, or trek to Laguna Colorada to see the rare flamingoes that live there.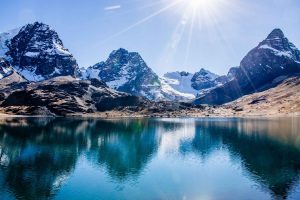 11. China
This may come as a surprise to some, but you can still travel on a budget in China. Less-visited areas like Inner Mongolia offer the greatest value, but it's possible to visit Shanghai and Beijing on the cheap too, with a little pre-planning. Our tip: instead of sticking to popular tourist attractions like the Great Wall and the Terracotta Army, wander the streets and just take in the vastly different culture. Oh yeah, and eat. One of the best things about China is that the best food is always the cheapest, and there's no shortage of it wherever you go.
10. Albania
Just across the sea from Italy lies Albania, a country with just as much Mediterranean charm at a fraction of the price. Considered part of the Balkans, Albania actually has a lot in common with Greece, its neighbor to the South. It's hot, dry, and has beautiful beaches and plenty of Roman ruins to explore. Its cities are old and picturesque, great for walking and finding a café to while away the afternoon over a small glass of wine. It's also one of the safest places to visit; due to its long history of religious tolerance, Albania has avoided a lot of the turmoils similar countries have faced.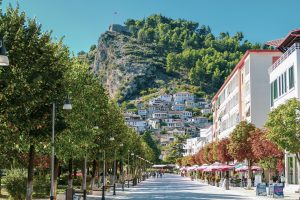 9. Cuba
This once-cheap destination has become cheap again following a tourism boom in the early 2010s. The country is divided into luxury beach resorts and worn-in cities like Havana, which are busting with vibrant Latin culture, food, and history. It's quite amazing that a place so close to the States – just over 100 miles away – can be so different. In part, that uniqueness is due to the long-time embargo that was recently lifted, allowing US travelers to experience this nearby Caribbean gem.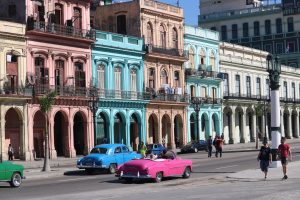 8. Macedonia
Macedonia might just be the cheapest Eastern European country you can travel to right now. It has a complicated past; it was once a kingdom in Greece, and was part of Yugoslavia until the breakup in 1991. Nowadays, Macedonia has a Balkan flair that's different from other Eastern European countries. It's bigger cities, like Skopje and Bitola are full of shops and nightlife, but not many tourists and the surrounding countryside is gorgeous: think rolling hills, wildflowers, and placid lakes. This is the perfect off-the-beaten-track destination.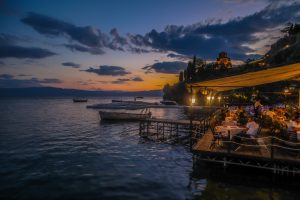 7. Lithuania
Lithuania's capital of Vilnius is the cheapest city for a vacation in Europe, but it won't seem that way once you're there. Vilnius has an old-European feel that you won't get at most of these other locations, with charming cobblestone streets and colorful buildings. Outside of the city, the rest of the country is beautiful and worth exploring, too. Sandwiched between Poland and Latvia, Lithuania straddles Eastern and Western Europe. Plus, you may not know this, but it has beautiful white sand beaches, perfect for a summer holiday on the Baltic sea.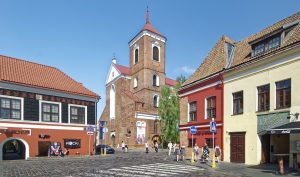 6. Columbia
When it comes to cheap travel in South America, Columbia is, hands-down, the backpacker favorite. It's not uncommon for people to extend their stays here when they realize how affordable it is. Whether hiking through the rainforest to visit the lost city or sunning on the beach, Columbia is an adventure. Its capital city, Bogota, is packed with great food, a lively culture, and fun atmosphere. Best of all the hostels are incredibly cheap.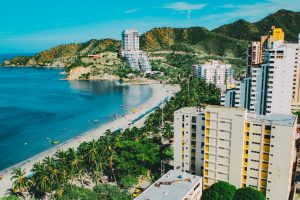 5. Georgia
If we had to choose three words to describe Georgia, they would be: cheap, eccentric, and delicious. The food here is amazing thanks to the avid farming culture. Think fresh veg, meats, and really good wine. In every town there are throwbacks to the Soviet Era and before, leading to lots of crumbling buildings that are still in use. Plus, it's one of the easiest countries in the world to into; travelers can get a one-year visa upon arrival, no sweat.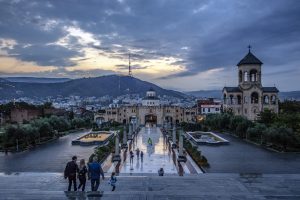 4. Mexico
The peso has taken a plunge recently, therefore bringing Mexico back on the map of cheapest countries to travel to right now. As with any popular tourist destination, it pays to venture into the less-visited parts of the country, like Zacatecas or Manzanillo. Wherever you choose to go, though, you're in for the best tacos in the word for something like 2 or 3 dollars. Coupled with the hot climate and juicy beaches, there aren't many cons to this perennial budget-travel favorite.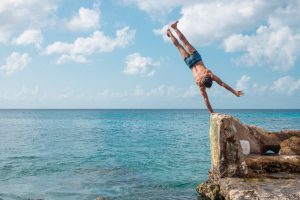 3. Laos
Due to some complaints that Thailand is becoming over-touristed, Laos has started to enter the globetrotter radar. It's got the same lush jungle countryside, which makes it prime visiting for outdoor adventurers who like scaling waterfalls and zip-lining through the jungle. You can hop from village to village knowing that the hospitality will always be warm and welcoming. If going off the beaten track is where your bliss lies, then Laos is the cheap destination for you.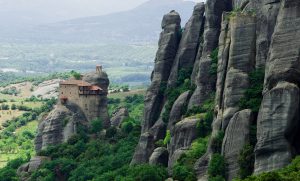 2. Serbia
If you're after that European feel, then Serbia is one of the cheapest ways to get it. One of the most beautiful countries in the Balkans, you can travel here on even a super-tight budget. Belgrade, the capital city full of history and culture, has hostels for as little as $10 per night. Plus, you can eat well without emptying your wallet, and the fare is what Eastern Europe is famous for, like dumplings, stews, and great beer. The country's mountain-rich landscape is ideal for hikers in the summer and skiers in the winter.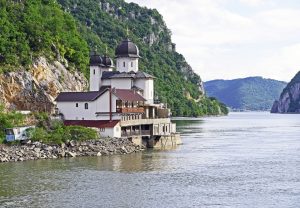 1. Greece
If you're looking for a lot of bang for your buck, then Greece is the cheap destination for you. Head to Athens for the staggering historical sites, energetic atmosphere, and crazy nightlife. To stay inside your budget, you might have to book a room the size of a closet, but you're not going to be spending much time in the room when there are sites like the Parthenon to see. If you crave that beach life, much of Greece is coastline. Find a little town and park yourself on the sand for that sweet ocean breeze.