Why You Shouldn't Be Afraid To Travel Solo
This article is an editorial contribution from one of our amazing writers Garry Astle on his experiences traveling solo and why you shouldn't wait to do it yourself.
The excitement that had been building within me in the months leading up to my open-ended trip to Southeast Asia started to turn into anxiety and trepidation as my departure date grew ever closer. The fact that I was going alone started to play on my mind, and even more so on my mother's. She was convinced that I was going to be brutally beaten and/or mugged within minutes of stepping off the plane in Thailand. This was slightly pessimistic in my opinion. My worries revolved more around not being able to meet anyone or just not enjoying my travels. Sat solemnly in the departure lounge after a tearful farewell, I wondered if I'd made a huge mistake. But a week or so into my maiden trip, I knew that my misgivings about solo travel were unwarranted.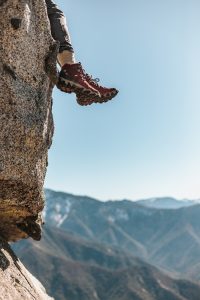 Photo by Tyler Nix on Unsplash
---
Friends Around Every Corner
The beauty of traveling is that you're almost forced to socialize with other people. Unless you're splashing out on fancy hotels every night and ordering room service, you'll meet new people nearly every day. At hostels, on buses or even in bars in the middle of nowhere (I met a guy who lived two streets away from me back home in a bar in the middle of rural Laos somehow).
Advertisement
Obviously, you won't get on with everyone you meet, but the odds are that you will meet people you enjoy spending time with and they will enhance your travelling experience tenfold. I can honestly say that I've made a whole host of lifelong friends through my solo travels that I probably wouldn't have met had I been travelling with someone else from the offset, and the memories I've made with them will always have a special place in my heart.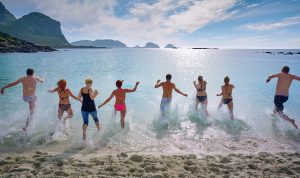 Vidar Nordli-Mathisen on Unsplash
To choose just one example to demonstrate my point is difficult given that there are so many, but I'll go back to that first trip in Southeast Asia. I'd just arrived in the Vietnamese city of Da Lat alone. The hostel I checked into had a long, wooden dining table at its heart where every guest was invited to share a family style dinner each evening.
Advertisement
I'm talking the full family experience of passing the mashed potatoes down, taking it in turn to crack jokes and chipping in as a group to wash the dishes. It was here, on my first night, that I met a group of Dutch people and an English couple.
Advertisement
We discovered that we were all heading the same way through Vietnam and decided to stick together. We ended up having the time of our lives traveling together for close to a month. And the amazing thing is that this type of thing isn't even an uncommon experience whilst travelling.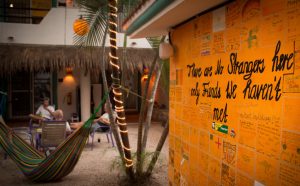 Momondo - The Yak Hostel
There's A Lot Of Good Out There
In a world that is becoming increasingly hostile and filled with hate, it's easy to forget that there is a lot of kindness and good too. You just won't see it on the news. Take Oni for example.
Advertisement
Oni is a sweet old Laotian lady who owns a hotel on Don Khong island in the southern tip of the country. I spent several days at Oni's hotel shortly after falling off a scooter (it wasn't my fault honestly). Oni mollycoddled me as if I were her own son.
Advertisement
She cleaned and dressed the scrape on my arm every morning and made me her secret recipe pancakes to "make me strong again". She even asked me why I hadn't brought a girl or a friend to dinner since I always turned up at the dining table alone. I guess what I'm trying to say is that not everyone is out to get you.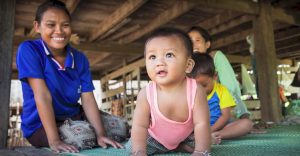 Unicef
Solo travel also presents a bit of a win-win situation.
Advertisement
From time to time, everybody needs a little time in their own company. Need a break from the socializing? You can. Head off and see that temple/architecture/vineyard/whatever it is you want to see alone and get back to the social scene when it suits you.
Advertisement
Don't get me wrong, travelling with others is an absolute blast, but spending so much time with another person or group of people can sometimes get stressful. It's refreshing to be alone for a little while.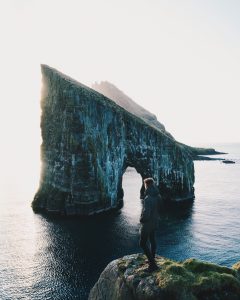 Joshua Cowan on Unsplash
A Word On Safety
As for the safety aspect of travelling alone, I guess it depends where you're travelling, what you'll be doing and when. I've personally never felt threatened anywhere that I have travelled. Be it Southeast Asia, Europe, North America or otherwise.
Advertisement
But I did feel anxious about it before I left for my first trip and totally understand that it puts people off. There are things you can do to help you be, or at least feel, safer though. Research the places that you're going, find places to avoid, let people know where you will be and when, carry money in a concealed compartment and have your wits about you at all time to name just a few.
Unfortunately, bad things happen and in certain cases no amount of preparation can stop that.
Advertisement
But bad things happen at home too. The way I see it is that the world is a huge, amazing place, teeming with unreal things to experience and great people to meet and I'm not willing to let being afraid of what could happen dictate the way I live life, within reason of course.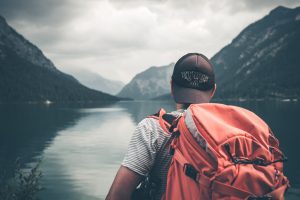 Philipp Kämmerer on Unsplash
It's only natural for parents, friends and loved ones to worry about you, especially if you're alone, but this is 2018. You can find Wi-Fi almost anywhere now and apps like Skype and Whatsapp make video calling home (to prove that you're still alive in my case) so, so easy.
I didn't embark on my first solo trip to find myself or to connect with like-minded souls on a spiritual level, or any other cliché for that matter. I went travelling because I had just graduated from university and I didn't know what I wanted to do with the rest of my life. The irony is that that first trip opened my eyes to the world.
Advertisement
It made me hungry to see as much as I can and go to places and do things that were previously beyond my comfort zone. Travelling has changed my perspective and opened opportunities for me and I'm so thankful that I decided to bite the bullet and jump into the unknown. Cliché I know.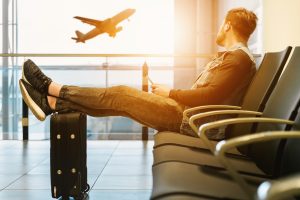 JESHOOTS.COM on Unsplash
---
KEEP ON READING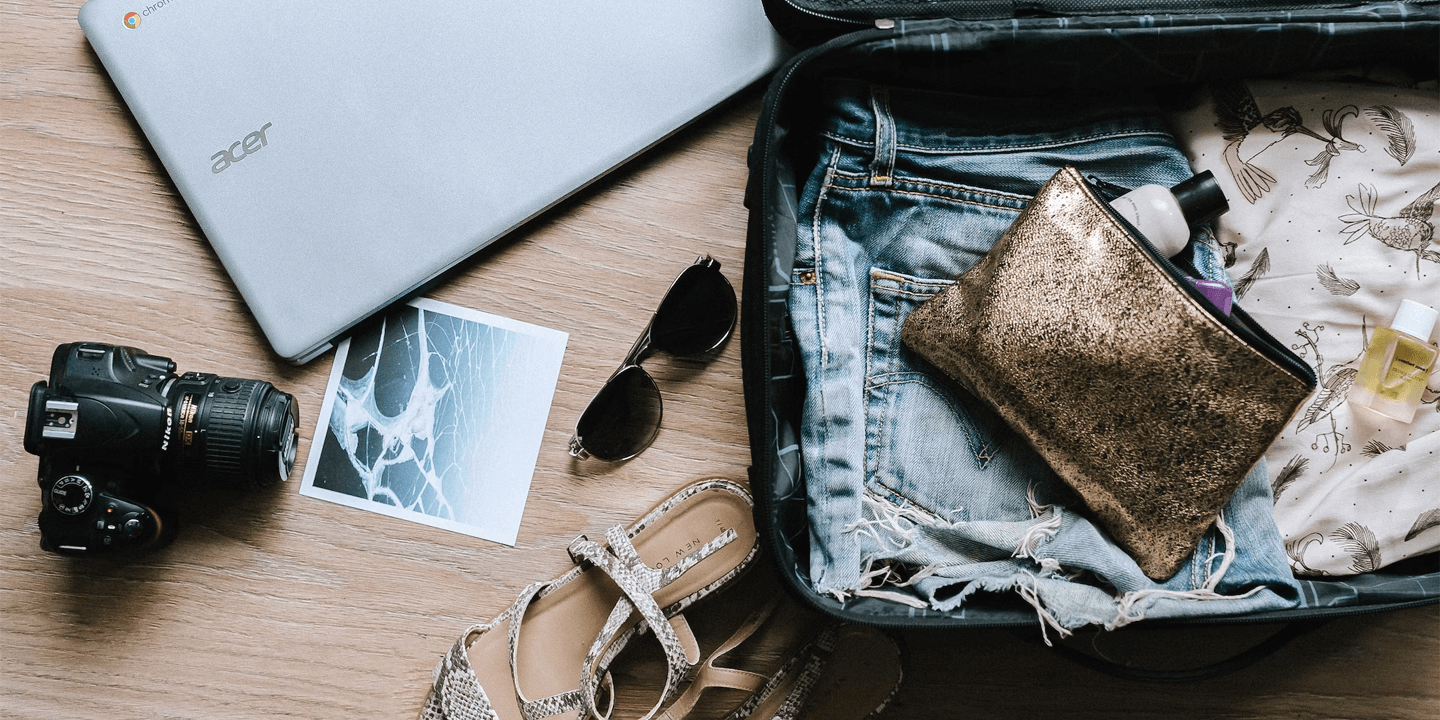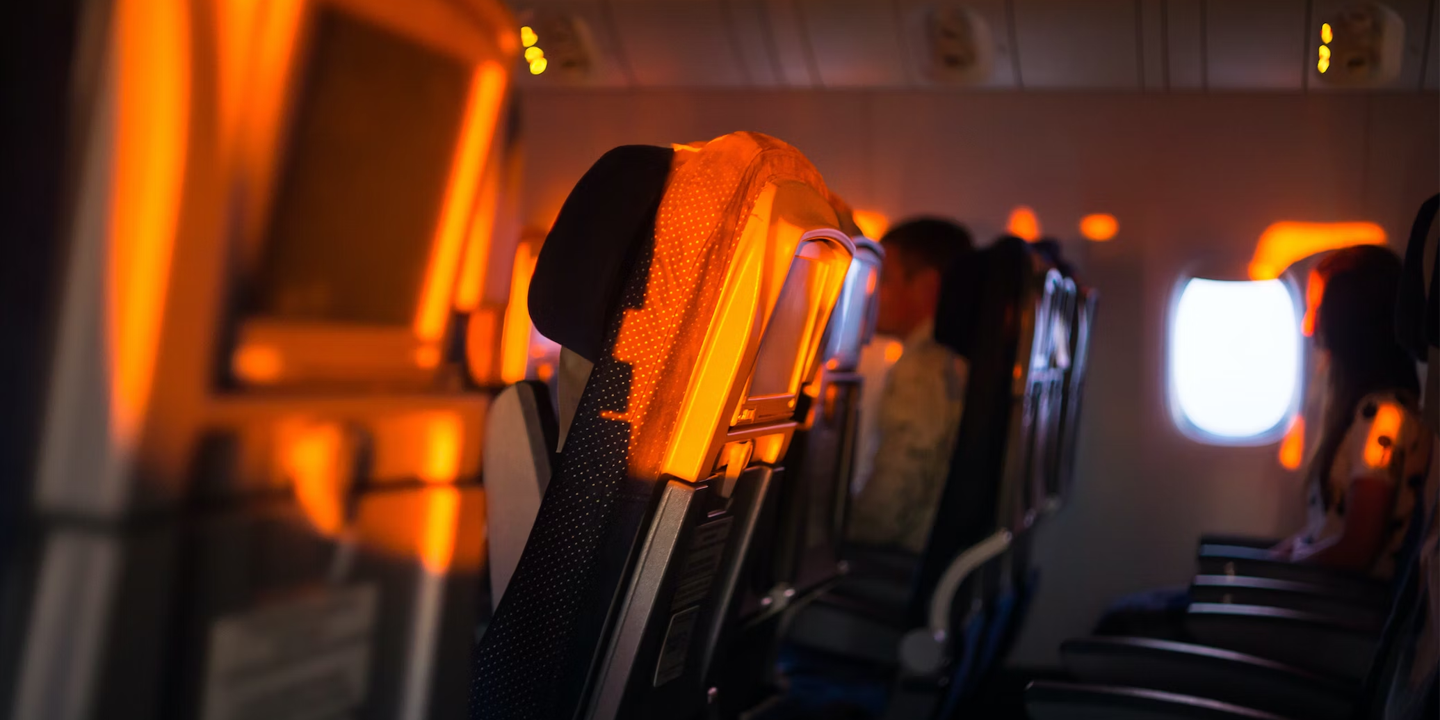 ---