The Richest Countries In The World, Ranked
The Richest Countries In The World, Ranked
The world has more billionaires in it right now than it has ever had in history -- in fact, if you counted billionaires as their own nation, that nation would be the seventh richest country in the world. However, we kept our list of the richest countries in the world to ones you can find on a map.
Many of these top-ranked destinations were a surprise to us, as were their sources of wealth, but what's most interesting to us here at RoughMaps is what riches those countries have to offer as tourist destinations. Turns out, a lot. We hope this list inspires some new entries to your travel bucket list.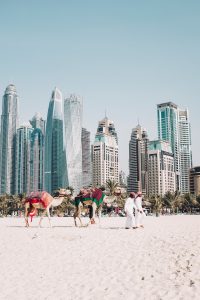 Photo by Fredrik Öhlander on Unsplash
---
40. Slovakia
GDP Per Capita: 21,278
Slovakia produces more cars per capita than any other country, and a higher percentage of people here own property than anywhere in Europe. Its high mountain peaks make it a popular destination for skiers, and closer to sea level there are castles and caves to explore, beautiful forests, and a proud tradition of folk culture and heritage like nothing else in the world.

Image by Walkerssk from Pixabay
39. Saudi Arabia
GDP Per Capita: 22,368
The country with the world's second-largest oil reserves continues to prosper, although lately it's taking steps to diversify its interests. One of the ways it hopes to do that is by encouraging tourism for the first time in its history. Saudi Arabia has an endlessly fascinating history, and the best way to learn about it is to visit its incredible deserts and urban oases. Visit the holy site of Mecca (if you're Muslim), or take a vacation on the Red Coast for the stunning beaches and Middle Eastern food.

Image by GLady from Pixabay
38. Estonia
GDP Per Capita: 24,043
Oil shale mining doesn't sound very glamorous, but it has done wonders for Estonia's economy. Recovering from the Soviet Era, the country committed fully to development, and now it enjoys a high standard of living, low unemployment rate, and thriving market economy. Estonia, especially the capital city of Tallinn, is one of the best places to experience Medieval Baltic sites, an eclectic culture, and trek through some of the most beautiful old-growth forests in the world.

Image by Makalu from Pixabay
37. Portugal
GDP Per Capita: 24,312
Portugal is a huge producer of commodities like paper, metal, cork, rubber, and ceramics. Perhaps that's why the culture there reveres craftsmanship so highly; visit Lisbon and you'll be overwhelmed by the quality of the art, footwear, jewelry and other products you come across.
Beyond scooping up an amazing souvenir, though, travelers to Portugal are treated to its gorgeous climate (it gets more sunny days than any other European country), mountainous landscape, unparalleled beaches, and great food.

Image by Bernardo Ferreria from Pixabay
36. Czech Republic
GDP Per Capita: 25,468
The Czech Republic dominates the automobile industry in Europe, manufacturing hundreds of varieties of cars and exporting more than even Germany. Czechoslovakians also drink the most beer per capita of any nation—are the two related? We can't tell you, but we can endorse a trip there, not just to sample the suds but to experience the old-world European cities, Bohemian culture, and to explore the cool castles and zesty nightlife of cities like Prague and Brno.

Image by Felix Mittermeier from Pixabay
35. Bahrain
GDP Per Capita: 26,083
After discovering oil on the islands in the mid-twentieth-century, Bahrain's national wealth went through the roof. Now, the country's industry favors banking and financial services for its own wealth and that of neighboring, similarly oil-rich countries. Since Bahrain consists of 33 different islands arranged in an archipelago, there's no end of vacation opportunities, as long as you like sun, sand, amazing hotels, delicious food, and the laid-back lifestyle that the local billionaires enjoy year-round.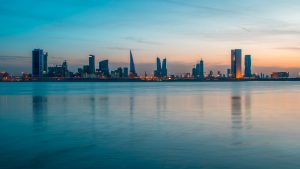 Photo by Charles-Adrien Fournier on Unsplash
34. Taiwan
GDP Per Capita: 26,309
At one time, you couldn't buy anything that didn't have a "Made in Taiwan" sticker affixed to it. Nowadays, communications and information technology power this affluent, independent country.
Perhaps because of its commercial prowess, Taiwan's natural beauty often goes unmentioned. The country has an exceptionally diverse landscape, from sunny beaches to snow-capped mountains, with lush forests in between. Although once you've experienced how good the food in the cities is, you may never want to venture beyond the nearest street stall.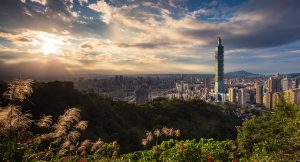 Image by Pexels from Pixabay
33. Slovenia
GDP Per Capita: 28,247
Metallurgy, textiles, and paper processing keep the lights on in Slovenia, which has developed fast and done it well, providing free healthcare and education even up to the university level for its people. A small country nestled in the Alps, its mountain villages, lakes, and old castles are beautiful to see. It's the perfect place to get away from the modern world, since, despite its recent development, Slovenia still has an old-world feel evident in its slow-paced lifestyle. 

Image by David Mark from Pixabay
32. Kuwait
GDP Per Capita: 28,394
Like some of the other countries on this list, the wealth rating of Kuwait isn't so simple; it holds 10% of the world's oil reserves, but nearly all of its money is in a few hands, most of them with interests outside of the country. As in, native Kuwaitis, whose country has been the site of so much conflict, don't see many benefits from being one of the richest countries in the world.
If you do choose to go there, and the government does not encourage or advertise for tourism, one of the most interesting sites is the Kuwait House Of National Works Museum, where you can see artifacts of the Gulf War, including remnants of destroyed sculptures of Saddam Hussein.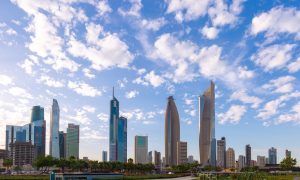 Photo by Ahmad Mohammed on Unsplash
31. Cyprus
GDP Per Capita: 29,224
This island nation off the coast of Greece is one of the Mediterranean's most prosperous regions thanks to the agriculture and oil refinery industries. Cypriots consequently enjoy a very high standard of living, and for tourists, it's one of the best places remaining to get a taste of that Mediterranean lifestyle. Exceptional food, wine, and beautiful villas on the turquoise sea distinguish Cyprus as being a great place to travel to, any time of year.

Image by Dimitris Vetsikas from Pixabay
30. Brunei
GDP Per Capita: 30,297
One of the world's smallest countries, with a population of less than half a million, Brunei is also one of the richest thanks to its hold on the oil and gas industry. In Southeast Asia, Brunei is deceptively affordable for travelers, with food and accommodation comparable to what one would find in less affluent countries like Vietnam. While you're there, you'll see signs of abundant wealth everywhere, from the country's amazing social services to sites like the Sultan's Palace and the Omar Ali Saifuddien Mosque with its gold-plated dome.

Pixabay
29. Malta
GDP Per Capita: 32,130
For such a small country, Malta does big business in the financial services sector. It's impossible not to see wealth when you visit this archipelago south of Sicily. The coastline is dotted with villas and privately owned yachts. It's a favorite stop for celebrities and a popular place for rich Europeans to retire, and as such there's not much to hate about its Roman-founded cities and Mediterranean way of life.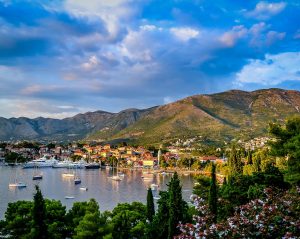 Image by Free-Photos from Pixabay
28. Puerto Rico
GDP Per Capita: 32,705
Although Puerto Rico is a U.S. territory, it merits its own spot on this list.
Electronics and pharmaceuticals manufacturing are booming in Puerto Rico, but most people might relate more to the fact that it's one of the biggest producers of rum in the world. Tourists will certainly get their fill of the sweet liquor while absorbing the colorful culture and rich history. Glorious beaches and grand hotels, along with a hot climate, make this an easy choice for tourists looking for fun in the sun.

Image by grapesky from Pixabay
27. Spain
GDP Per Capita: 33,151
At one time, Spain was the most powerful kingdom in Europe, with more wealth than England and France combined thanks to its interests in South American goldmines. The country's no slouch today, either. Agriculture and energy are two of its main industries going, and visiting any of its major cities, like Barcelona or Madrid, will give you an idea of how the country is reinvesting the money into incredible architecture, like the City of Arts and Sciences in Valencia.

Image by papagnoc from Pixabay
26. South Korea
GDP Per Capita: 33,495
Most of the world's computers are powered by semiconductors manufactured in South Korea, and the country exports tons of other consumer electronics and automobiles as well. Plus, we have to give K-Pop a nod here -- the Korean music phenomenon is probably the country's most well-known product. Visit Seoul to experience how vibrant Korean culture is; the incredible city is almost like a glimpse into our technological future.

Image by David Mark from Pixabay
25. Italy
GDP Per Capita: 36,061
Machinery and tourism make up a big part of Italy's GDP, as well as many of the recognizable exports that the country is known for around the world, like food, fashion, and footwear. Italy is arguably where banking began -- the wealthy Medici family from Florence accumulated a vast amount of wealth investing and loaning their money during the Renaissance. To this day, seeing the fruits of their wealth, like the works of Botticelli, Leonardo da Vinci, and Michelangelo, is one of the reasons people still visit Italy.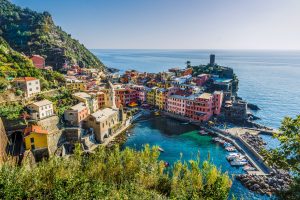 Image by
24. United Arab Emirates
GDP Per Capita: 38,961
The export of natural resources, predominantly oil, has made the UAE one of the richest countries in the world, and nowhere is that more evident than in the capital city of Abu Dhabi. Stunning architecture, over-the-top restaurants and shopping, and luxury hotels resting on sparkling beaches. Abu Dhabi is the perfect place to feel like Arabian royalty, even if it's just for the duration of your stay.

Image by Neil Dodhia from Pixabay
23. Japan
GDP Per Capita: 41,834
Consumer electronics dominate the market here, and that's most apparent when you visit Tokyo. The city seems to live off tech, and it's a vibrant, non-stop place where entertainment is just as serious as business. Despite the fast-moving pace of modern life, Japanese culture is still threaded with ancient rituals and philosophies. You can get a sense of the origins of this profound culture by visiting Kyoto.

Image by Jesse Ramnanansingh from Pixabay
22. New Zealand
GDP Per Capita: 42,711
New Zealand does a brisk agricultural business -- the country has more sheep than people -- and mining for natural resources as well. Visiting Auckland, it's easy to see the fast-growing wealth in this city that has sprung so many skyscrapers in such a short time. You can sample the high life here by participating in the extreme sports the locals love, like hiking mountains and surfing off the country's beautiful coast.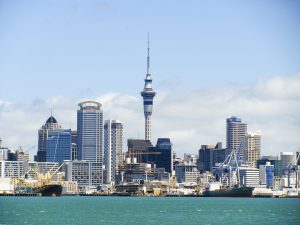 Image by nadine_simoner from Pixabay
21. Israel
GDP Per Capita: 43,216
The country's top export is diamonds, shipping out approximately $10 billion worth of the precious stones each year. The area has a history spanning thousands of years, and because it's played host to so many different cultures the food scene is beyond par. Beaches, luxury hotels and resorts -- Israel's got it all. You can also visit the ruins of the palace of one of the richest men in history, King Herod.

Image by Walkerssk from Pixabay
20. United Kingdom
GDP Per Capita: 45,491
Great Britain is a huge exporter of the sources the world uses for energy: natural gas, coal, and atomic power. Tourists who visit are visiting the one-time hub of the industrial revolution, and industry is still a driving force behind the average Londoner's lifestyle. You can get a survey of England's wealth by visiting Buckingham Palace, shopping at Selfridge's, or visiting any one of the towns on the southern coast where the British like to vacation, such as Bristol.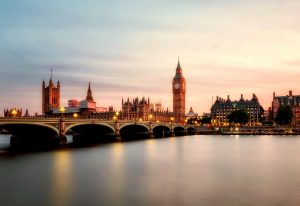 Image by David Mark from Pixabay
19. France
GDP Per Capita: 45,586
France is in the business of big; they're one of the largest manufacturers of satellites and of aerospace and defence equipment. They also do a brisk tourist business, with Paris breaking records recently by welcoming over 40 million visitors per year. But the country has a lot more to offer outside of the City of Love: Provence, the French Riviera, and towns along the German border are rich in cultural history, cheese, wine, and more cheese. Followed by more wine.

Image by JEROME CLARYSSE from Pixabay
18. Canada
GDP Per Capita: 48,604
Canada's main exports include aerospace equipment, food, and clothing, most of it headed straight for the US. It's the largest country in North America and as diverse in landscape as it is in culture. Fancy a walk through the Pacific Rainforest followed by a little casual whale watching? Head to the West coast. Dig theatre, art, and shopping in one of the fastest-growing cities in the world? Toronto's got you. You can also practice your French in Montreal or eat nothing but lobster for a week on the East Coast.

Image by Keith Johnston from Pixabay
17. Belgium
GDP Per Capita: 49,095
Metallurgy, steel, glass, and paper; Belgium's main industries sound like a trip to the hardware store. The country is also famous for its picturesque towns like Bruges and Antwerp, its beer, and its diversity of culture, which borrows from all of Europe. Audiophiles might also be interested in the fact that Belgium hosts more music festivals than any other country in the world.

Image by Joaquin Aranoa from Pixabay
16. Hong Kong
GDP Per Capita: 50,216
Thanks to its financial sector, Hong Kong is one of the richest countries in the world even though it's not a country in the traditional sense but rather an independent administrative district of China. Whatever its definition, Hong Kong is beloved of tourists for its mashup of Chinese and colonial British history, its incredibly skyscraper-dense skyline, amazing food scene, and, of course, Disneyland.

Image by
15. Germany
GDP Per Capita: 51,642
Fine German engineering is responsible for many of the cars on the road around the world, and the country is also an economic powerhouse in other ways. The country is diverse, with bucolic countryside, mountains, lakes, and busy cities where tourists can enjoy the great pastries, beer, and sausages, among other culinary delicacies. 

Image by Wolfgang Heubeck from Pixabay
14. Finland
GDP Per Capita: 52,320
Tech and timber keep the Finns in parkas and saunas, and hint at why the country is such a beautiful place to visit. Immense boreal forests offer endless opportunities for hiking, whereas the cities are ultra modern, burgeoning hubs of digital start-ups. Fans of winter sports can take advantage of the long winters, and tourists have an eclectic culture to immerse themselves in year-round in one of the safest countries in the world.

Image by Artem Vasev from Pixabay
13. Austria
GDP Per Capita: 54,606
Food and luxury goods, as well as car manufacturing, sustain Austria's economy. The country is also rich in beautiful countryside and quaint mountain towns, but the jewel in its crown is Vienna. The city's multifaceted and multicultural history means there's something to see on every corner. Baroque buildings compete with those of Art Nouveau design, there's not just one museum but an entire Museum Quarter, and the city's nightlife is unrivaled in terms of variety.  

Image by Rolanas Valionis from Pixabay
12. Netherlands
GDP Per Capita: 56,415
One of the biggest industries and exports of the Netherlands is food. Tomatoes, cucumbers, and apples are big sellers, and so are bulbs from the country's best-known flower: tulips. Tourists flock here for the delightful scenery, healthy lifestyle, cheerful people, and gorgeous cities, like The Hague. It's most-visited attraction, though, is Amsterdam, which people flock to from all over the world to sample a bit of the bohemian lifestyle.

Image by Mabel Amber, still incognito... from Pixabay
11. Sweden
GDP Per Capita: 57,945
The steel and car manufacturing industries are going strong in Sweden. It's paradise for nature-lovers, with a countryside that varies from mountains ranges to wildflower-studded fields. In the summer months, experience the wonder of the Midnight Sun; in the winter, head North and take in the Northern Lights at night. Stockholm, the capital, is a bustling city with lots to eat, drink, and listen to -- one of the lesser known facts about Stockholm is that it has an incredibly diverse live music scene. 

Image by David Mark from Pixabay
10. Australia
GDP Per Capita: 58,824
Tourism and natural resources make Australia's economy one of the strongest in the world. The country is rich with minerals and precious stones like opals, and it's as exciting aboveground as it is below. Vast desert wilderness is juxtaposed with gorgeous coastline perfect for surfing. Sydney and Melbourne are both popular with tourists, who come for the art scene, the music, the architecture, and going on walkabouts in the outback.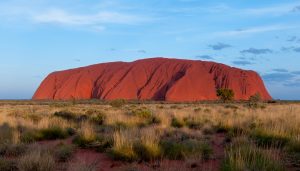 Image by
9. Singapore
GDP Per Capita: 57, 495
Tech and manufacturing, as well as finance, have driven Singapore up the charts of the wealthiest countries in the world at a rocket pace in the past few decades. That wealth has made the island nation-state, no larger than the average US city, a wonderland for tourists. Natural attractions like its conserved tropical rainforest to man-made ones, like the Gardens by the Bay, are outshone only by Singapore's food scene, which grabs from all the best that Asian, Indian, and Western cuisines have to offer.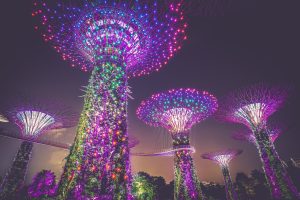 Pixabay
8. Denmark
GDP Per Capita: 57,360
Trade and tourism keep this happy country chugging along. The Danes enjoy a high standard of living because of it, and it's a beautiful country to visit. Lush fields and colorful cities lined with canals and bike paths make for a peaceful retreat. If art galleries are your thing, Denmark has lots of them; they also have a vibrant food and fashion culture that feels traditional and hyper-modern at the same time. It's also still ruled by a monarchy, one of the last 26 in the world.

Image by kordula vahle from Pixabay
7. United States
GDP Per Capita: 59,792
The main source of America's wealth comes from the manufacturing sector, which is a clue to the dichotomous nature of who that wealth belongs to. The US is home to over a quarter of the world's billionaires, who are afforded their lifestyle by a large population of blue-collar workers who make minimum wage. But they don't put that on the tourism pamphlets; people visit the U.S. for its amusement parks, its cities that never sleep like New York and LA, and the promise of maybe bumping into a celebrity while standing in line at a Starbucks.

Pexels
6. Qatar
GDP Per Capita: 60,694
Oil has made Qatar a rich and fast-growing economy. This wealth has afforded the country some of the most ambitious architecture around; it's worth going to the capital city of Doha just to ogle the skyscrapers alone. Set on a peninsula, the country has miles of coastline, gorgeous beaches on the Persian Gulf where the desert climate is perfectly offset by crystalline water. It's also a great place to sample the mouth-watering melting pot of cuisines that mix multiple Middle Eastern heritages.

Image by Konevi from Pixabay
5. Iceland
GDP Per Capita: 73,529
Tourism, fishing, and hydro-electric power fuel Iceland's economy, and it's no wonder given that it's an island surrounded by water and gurgling with hot springs that has become one of the most popular tourist destinations in the world in the last decade. In fact, there are so many tourists and expats in Reykievik that some people complain they can go a whole day without speaking to a local.
That shouldn't deter you from visiting though; outside the capital city, there are incredible waterfalls, glacier beaches, and at night, the aurora borealis to be seen.

Image by
4. Ireland
GDP Per Capita: 70,220
With nearly 80% of its land given over to farming, it follows that Ireland's biggest industry is agriculture. Its biggest export is pharmaceuticals and not, as many people assume, Guinness. There are plenty of reasons to visit the Emerald Isle: exquisite natural beauty that's surprisingly diverse; history that includes ancient Celtic and Viking ruins; lively Dublin; and the Irish, who are known to be friendly and welcoming to visitors.

Image by Marion Streiff from Pixabay
3. Switzerland
GDP Per Capita: 80,069
Clocks and chocolate might be what it's famous for, but finance and pharmaceuticals are what really power Switzerland. This high altitude country also boasts some of the most beautiful vistas around; rolling green hills, snow-capped mountains, and pure blue lakes are just a few of its natural attractions. Popular with skiers (hot chocolate in the chalet, anyone?), Switzerland is also a great summer destination if you want to kick back and enjoy the finer things in life, like cheese fondue.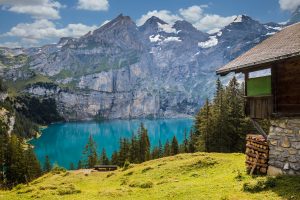 Image by TeeFarm from Pixabay
2. Norway
GDP Per Capita: 74,571
Oil, mining, and fishing are what's keeping Norway's economy afloat, but that isn't what draws most tourists here. The staggering natural beauty of the land, with its rugged fjords and majestic forests are only outshone by the sight of the aurora borealis at night. Full of mountains, it's also a hotspot for avid skiers and hikers. Its northern reaches provide an access point for amateur explorers interested in Arctic wildlife, like polar bears. Munch on salted cod while you trek through ancient Viking villages in the happiest country on Earth.

Image by Manolo Franco from Pixabay
1. Luxembourg
GDP Per Capita: 107,053
It makes sense that Luxembourg is at the top of this list when you consider its largest industry is banking; more money flows into this country than any other country in Europe. It's also one of the smallest on the continent in terms of land and population. If you visit, you'll be seduced by the rich old-world feel of the buildings, the lush hills studded with castles, and the food, which borrows from the best of German and French cuisines. Luxembourg City is like a trip to the medieval past, with its fortified walls and palace; stop by the National Museum of History and Art to get a sense of the rich culture concentrated here.

Image by Felix Wolf from Pixabay
---
KEEP ON READING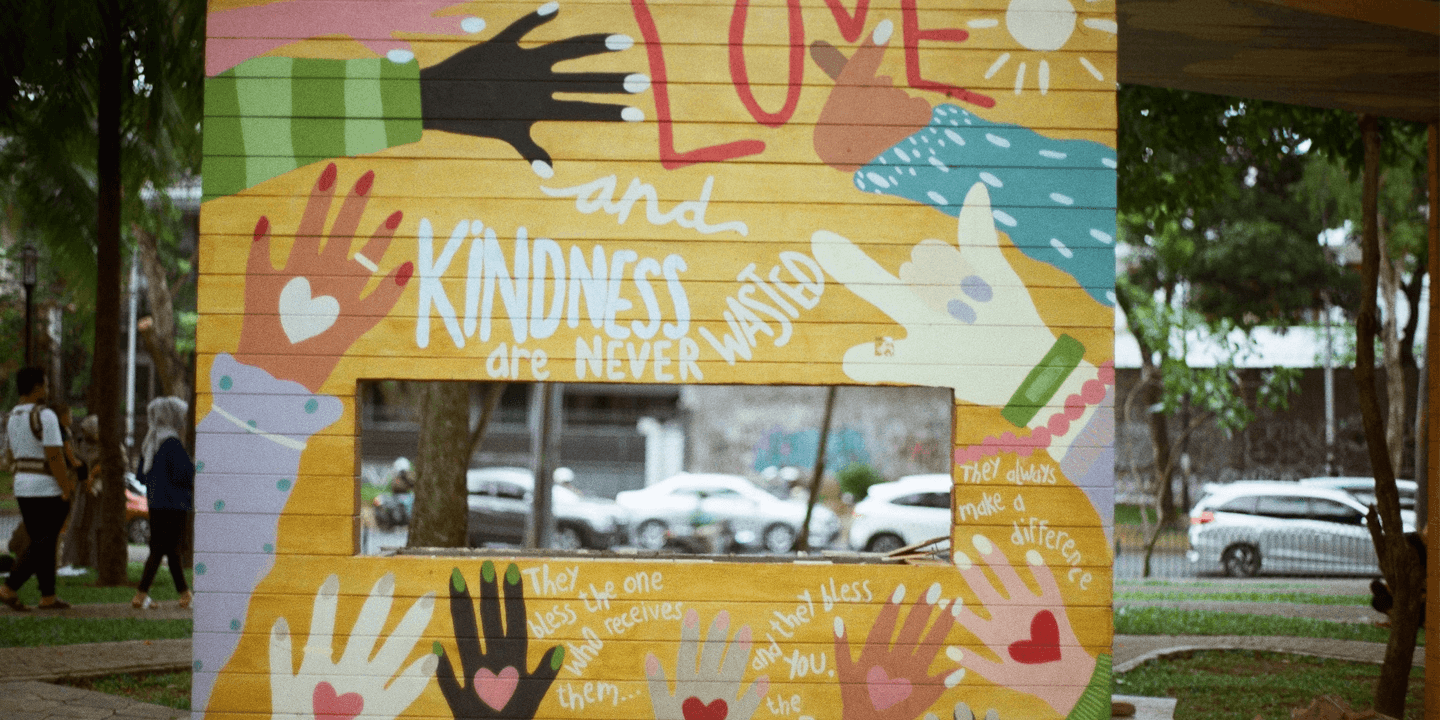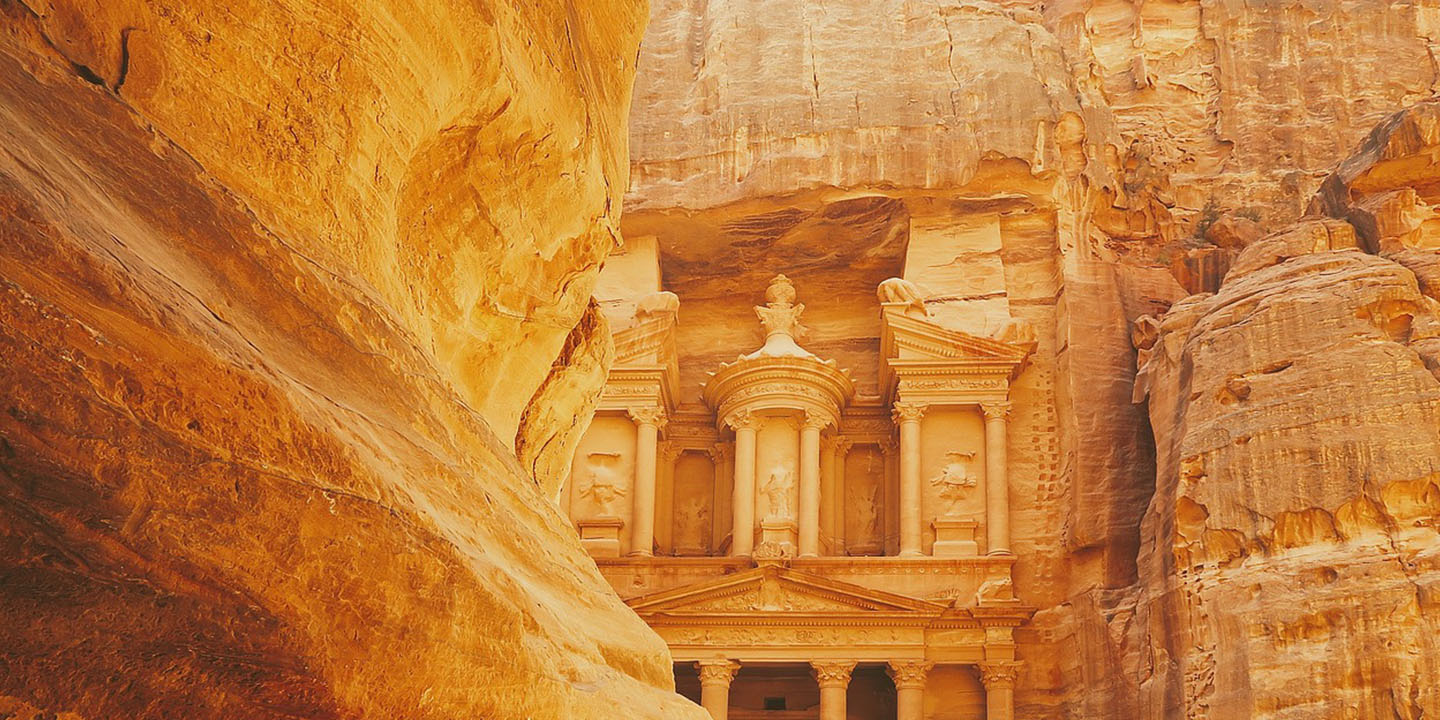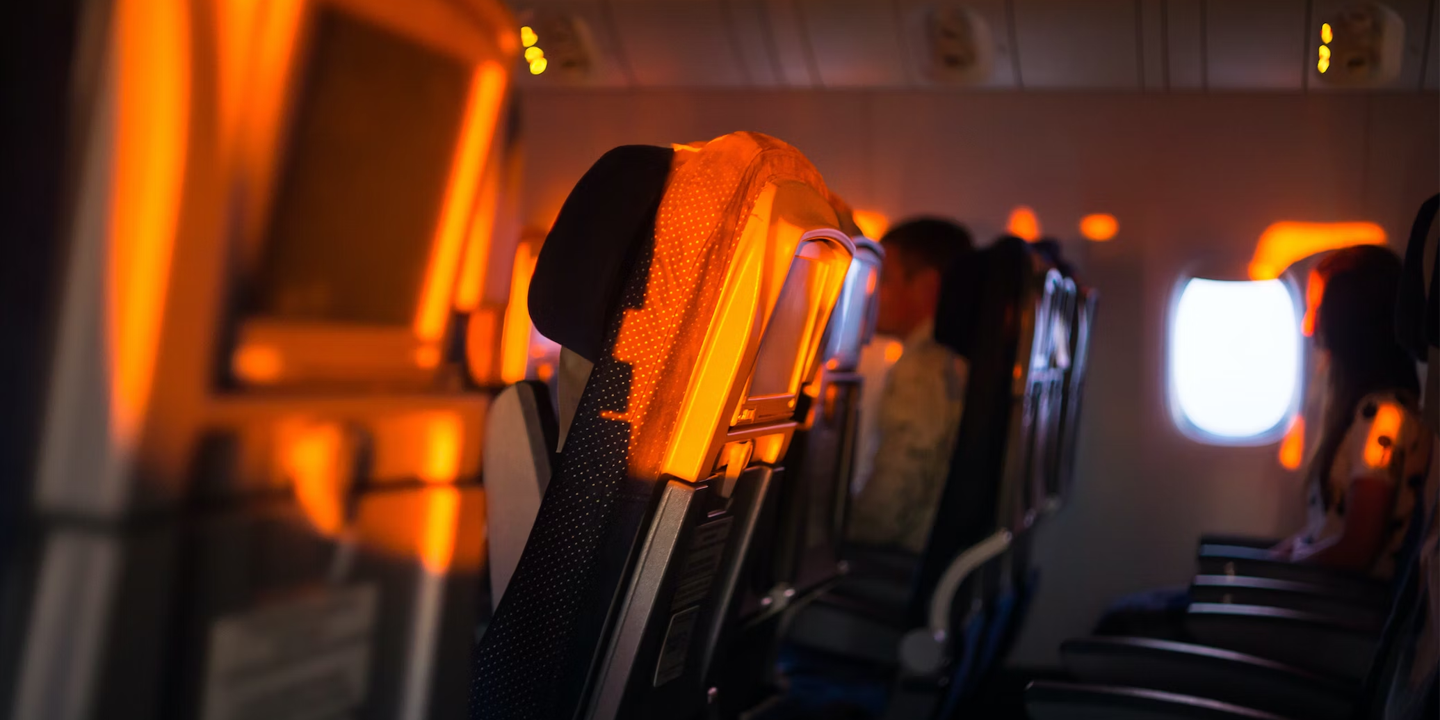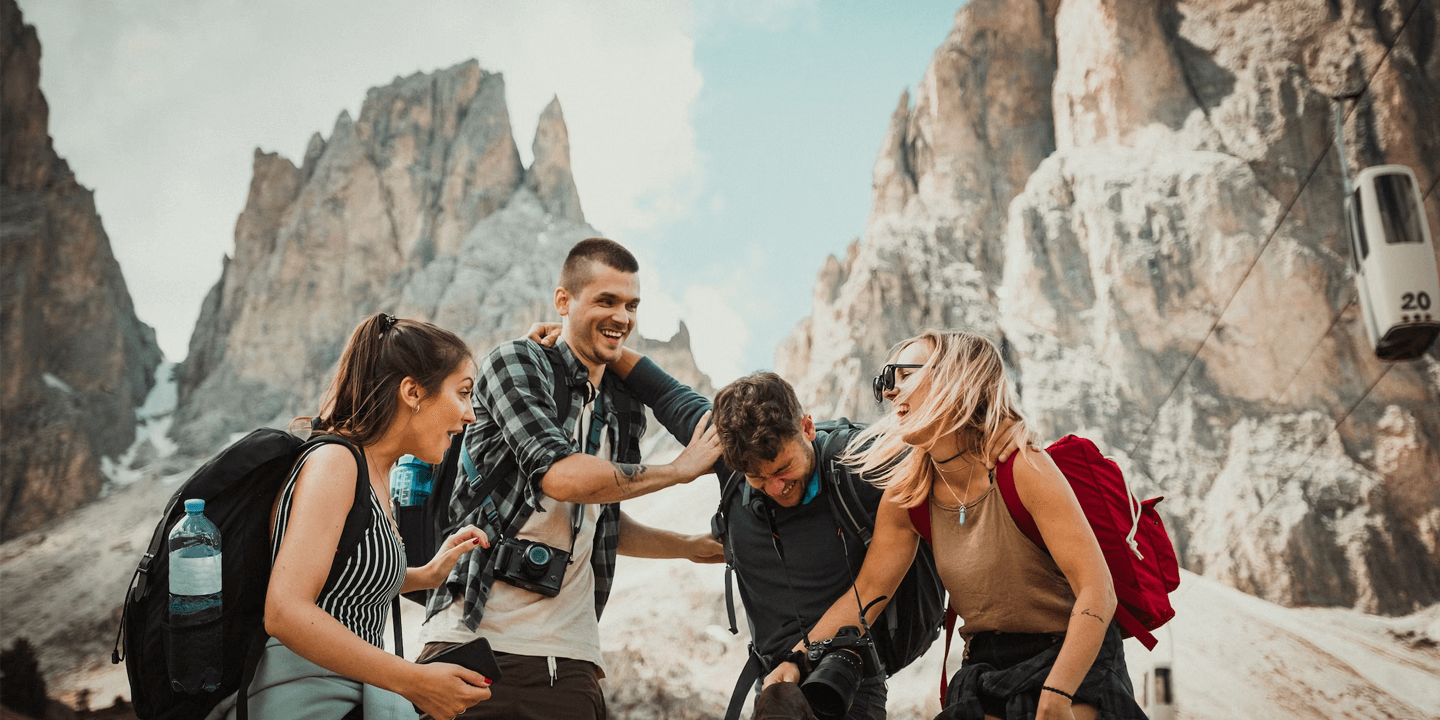 ---