People From Around The World Share Their Worst Restaurant Experiences
"Remember when you first went out to eat with your parents? It was such a treat to go, and they serve you this different food that you never saw before, and they put it in front of you and it was such a delicious and exciting adventure? And now I just feel like a big sweaty hog waitin' for them to fill up the trough."
-- Elaine Benes
Not every fine dining experience is, it turns out, quite so fine. Just ask these folks, who recently went online to share the worst restaurant experiences they've ever had.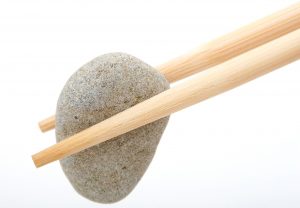 Image by
---
45. Rare Indeed
I went to Chili's for lunch after a doctor's appointment with my husband.
The place is empty. We are finally seated after a ten minute wait (it was this or nothing, and I was starving). Waiter arrives, takes our drink order (unsweet tea and Dr. Pepper) and appetizer (chips and skillet queso).
He never comes back. More customers arrive, maybe four tables, and he goes and sits with what we assume are friends of his. We flag down another waiter, who practically throws our drinks at us. He takes our entree order (bbq chicken and a burger). Throws those at us.
I realize we have no silverware. After trying to flag four people, my husband gets our silverware himself. I cut the chicken and am surprised it didn't cluck and jump off my plate, it was so raw.
Original waiter comes over and I show him the still-pulsing bird. He rolls his eyes and says, "Its rare. You want me to microwave it for you?" I explain I want it cooked through, not heated, and poultry isn't served rare. He snatches the plate and leaves.
I never got my food back.
Meanwhile, my husband is waiting on me (he's too polite) to eat. I finally tell him to go ahead, at which point he opens the bun and finds a fake fingernail.
We attempt to get someone's attention so we can pay and leave, but 15 minutes later we just got up and left. I've never gone back.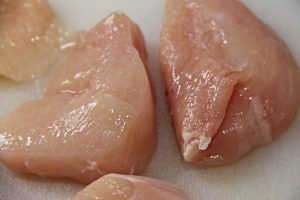 Image by
44. Sub Par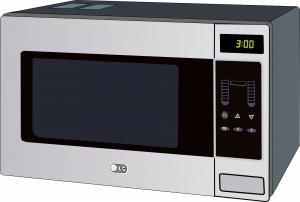 Image by
43. Something Fishy
I went to Emeril's restaurant in Vegas when he was really popular. I just turned 21 and my big brother offered to take me. To be honest, I wasn't a big fan but I relented since he wanted to go and he was trying to do a nice thing.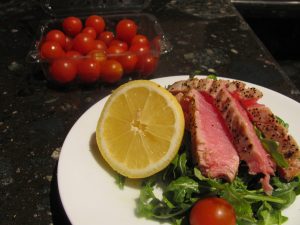 Image by
42. That's Some Excuse
Gladys Knight's Chicken and Waffles in Atlanta. When we arrived at the restaurant, the sign said "please wait to be seated." So we did. For over 20 minutes, during which the servers, who we could, see simply ignored us, and other guests who were waiting. Finally we walked to the back of the restaurant and asked what was going on.
Turns out, they were "out of flour." Later, we found out they were up to some shady stuff.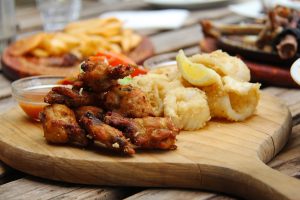 Image by
41. Tough Way To Make Money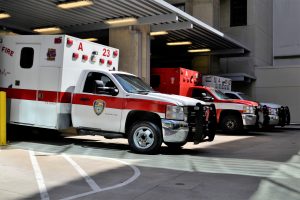 Image by
40. Happy Birthday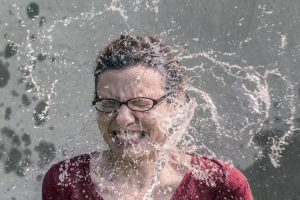 Image by
39. All You Can Keep Down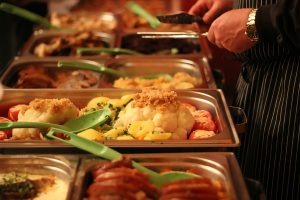 Image by
38. Classy Glassy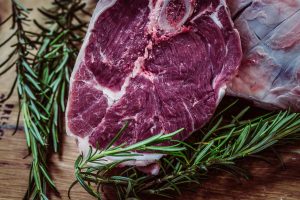 Image by
37. Sketch Is Sketchy
The restaurant Sketch in London.
Last fall my wife and I went on a European vacation. I'm a big cooking and food guy and will splurge on a really fancy meal about once a year. I've been to several Michelin starred restaurants and have never walked away disappointed. When you expect to spend $500+ on a meal for two you should never be disappointed.
We went for afternoon tea. First of all, we had to wait in a small hallway for a table. This, by itself, is pretty unacceptable. We showed up precisely at our reservation time. After about 15 minutes we were told it would still be a little longer, and were asked to wait at a table in a other dining room. The tables were tightly packed and I had to essentially shove my butt in a few diners' faces to take my seat. I guess that's part of the haute cuisine experience? We waited about 30 minutes before were were summoned. During that time we were not offered a glass of water, let alone a cocktail or something.
After we arrived at our table we waited about another 30 minutes for a server. The room was pretty tightly packed, and pretty much everyone there was just taking selfies. Service remained slow the entire time. For afternoon tea you get a platter of finger sandwiches and a platter of desserts. Everyone gets the same thing, it's not like they even had to take orders. The whole ordeal lasted about 3 hours.
When I received the check I was very eager to get out of there. I decided to time how long it would take by the time we received the check until we left. 45 minutes. 45 minutes for them to take my payment. After we had already been sitting around, obviously bored and having been made to wait the entire time. I actually left a little hungry since the time between lunch and when I left was so long.
No apologies, no nothing. Just a $500 tab and a "c'ya later!" Completely unacceptable. The decor is great, I guess that's enough to get two Michelin stars?
The food was okay. I mean, it was finger sandwiches. I guess they were the best finger sandwiches I've had? The desserts weren't anything to write home about. They were great, but I've had a lot better.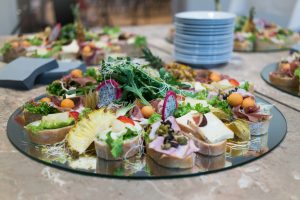 Image by
36. Fake News
35. You Stand Accused

Image by
34. Never Eat Alone
33. Soap And Water
Went to an asian "fusion" restaurant with my family where they offered yummy delectable dishes as beef teriyaki with freaking mozzarella sticks and other culinary disasters such as tonkatsu with french fries. They really "fusioned" that place up.
After we finish eating, I headed to the bathroom. One of the chefs was in there already peeing, wearing his apron and hat. While I'm peeing, he zips up and walks straight out. No stop at the sink. No nothing. Are you kidding me?
My mom sees that I'm upset and I tell her. She waves the manager over and I tell him that I saw a chef pee and not wash his hands. Then he just stares at me, grinning with his goofy teeth, not saying anything. It was weird. We got up and left. We never went back.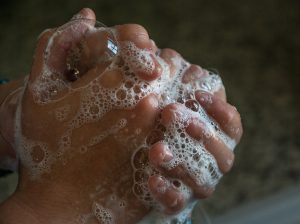 Image by
32. So Brazen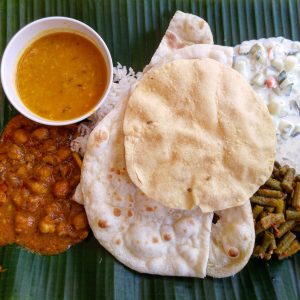 Image by
31. Margaritaville
30. Hot For The Sauce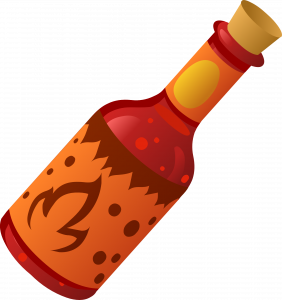 Image by
29. Thumbs Up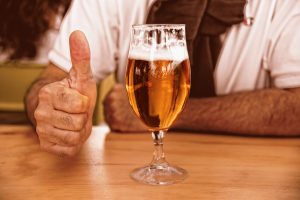 Image by
28. How Can You Learn If I Don't Scream At You?
I went to a French restaurant where the waitress was abusive and mean towards the hostess girl and made me and my party feel like we were a burden on them. Here's my full yelp review:
We came in a group, and the older waitress made us uncomfortable from the beginning. We first entered with our group and the place was empty, maybe one other party of two dining in the front patio area. The tall skinny girl that was helping out bring the waters and the drinks, she sees us first, we ask to be seated and she had to "ask the waitress if that was okay."
"Do you have a reservation?" the older waitress asked briskly when the we first entered. We said "no..." but didn't think much of it given the place was EMPTY. The waitress, then gave a sigh of disgust like we insulted her. After a minute of heated self-deliberation, she decided to move tables together for us. She did not look happy about having our business and we immediately felt we were imposing.
It was then that this lady turned into a nightmare. She immediately made me and the rest of our party uncomfortable by CONSTANTLY reprimanding, practically yelling, and being downright mean and disrespectful to the girl who was helping out.
Example one: the party next to us flagged down the tall skinny girl and said they were ready to order. The girl then proceeded to the waitress who got completely and irrationally mad! In front of everyone! Waitress: "DON'T YOU THINK I KNOW THAT? DON'T YOU THINK THAT'S ON MY MIND?!"
Example two: Tall girl: "This man right here asked for a soda so I am going to get it for him." Waitress: "AGAIN! DON'T YOU THINK I WONT SEE IT ON THE TABLE?! THERE'S NO POINT IN YOU WASTING MY TIME, AND YOUR TIME. STOP BEING SO FOOLISH. HOW CAN I TRAIN YOU IF YOU ARE BEING SO FOOLISH?"
Example three: There was a table that sat down, and the waitress approached and took their order. The waitress then proceeded to tell the young girl: "I JUST TOOK THEIR DRINK ORDER AND THEY DO NOT HAVE BREAD OR WATER YET. I DON'T KNOW WHAT YOU'RE DOING BUT THIS IS UNACCEPTABLE"
This poor girl had to just take her crap. Honestly, if I had to put up with what this waitress boss lady was saying -- I'd quit. It didn't just stop there. It seemed that every single little thing the tall younger girl did, she would get yelled at by the waitress. Her demeanor was mean, she was downright nasty to this girl that was helping out, and I didn't feel like she treated us with the utmost respect either. We were afraid to ask for straws, because she said they were running out.
God forbid I get this poor girl in trouble because I ask for a straw.
All in all, WOW. I've never seen anything like this first hand. It was the kind of workplace abuse you only see in the movies. The food was excellent, you can tell the restaurant has a dedicated authentic French owner and chef(s). But seriously, I will never ever patronize a business that allows their employees to be treated that way. It was absolutely ridiculous.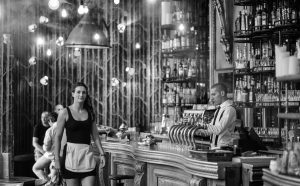 Image by
27. A Bad Attitude Will Cost You Every Time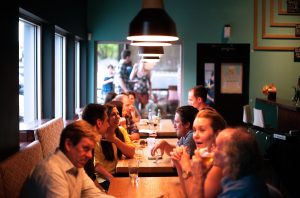 Image by
26. It's Safer To Flirt With Everyone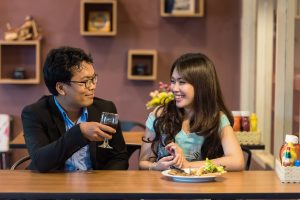 Image by
25. Every Bite Is A Roll Of The Dice
24. Going Nuts
23. Leave The Reviews Up!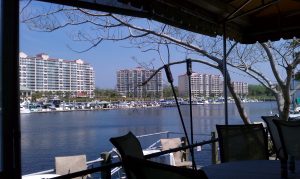 Image by
22. That Manager Got Fired For Sure
I was in Vegas for a convention. It was my first time spearheading a convention for a big client and I was understandably nervous. And frankly, I was going a bit overboard.
I wore my best suit, got a great hair cut, and caught a flight out.
First thing when I land, I grab a cab and call up to make a lunch reservation at a restaurant attached to the hotel/convention center conglomerate thing because I knew I'd need a spot for a lunch meeting.
First half of the show goes really well. Clients are happy, my boss is happy, I'm still nervous but I'm pretty happy. We break away for that meeting, and I lead everyone off to the lunch spot.
We get there and the place is only maybe at half-capacity. Not terribly surprising, since I'd assume many people eat at the Casino buffet... and this is pretty well confirmed by the fact that everyone eating in the place is dressed in business attire.
I give the name of the reservation and we get seated.
My first warning should have been that there's no silverware.
Okay, maybe they just bussed the table. We ponder this for a full minute before a guy rushes by and blurts out that he's our waiter and will be right with us. Doesn't stop, doesn't give us menus, goes running over to a table entirely full of business bros.
Ten minutes go by. Still nothing. Fifteen.
Our waiter runs by and I try and stop him. He does a spin-maneuver like a wide receiver with the ball to avoid me. I'm honestly floored and the clients start to make noises.
On his way back I'm turned around in my seat giving my best "I will not be ignored" look and he says "one more minute!" He says it angrily, like I'm the jerk here.
Five minutes later, someone comes out of the kitchen in whites to drop off our silverware (missing two settings) and two menus. For a group of six. And no napkins. I don't blame him, he clearly got roped into this, but seriously?
So we look things over and we've now been waiting for more than 25 minutes. We have no water, we have no order in, we don't have enough menus. I'm getting angrier and angrier (plus I haven't eaten all day, so my brain is screaming bloody murder for sugar and protein). Our clients are obviously getting fed up, and I'm afraid I'm making the company look bad.
So we get up. I help the ladies with their things, and for the first time we get noticed. The kid breaks from the group he's been schmoozing and literally runs over to us to block our egress. He plasters on a grin and says "can I help you?"
I simply said "no." and directed my clients out. The sever waves and signals... at first I thought he was gesturing us out.
Then I see a guy who must be the manager of the place waiting by the hostess' desk. The manager blocks me, but he's only one guy. I turn politely as I can to my clients and tell them to go on ahead... I'll settle up here. I'll be chivalrous.
The manager is red in the face, and obviously trying to hold himself back from yelling at someone. He asks through gritted teeth "was there something wrong with the service?"
As flatly, and evenly as I can, I say "there was no service. So we're going to another restaurant. Excuse me."
I turn and head for the door and he shouts "Good, get the [bleep] out of my restaurant you little [bleep]."
Now, I may be young at this point (which is likely why the employees of this restaurant thought they could get away with this). But I'm wearing a tailored suit and leading six very, very well dressed clients around. And my clients may be all women (which I think was also why they ignored us). But they're clients with accents and clothing that's expensive even by Vegas standards. We are obviously here for a convention...  one happening in his building... and we're obviously here to spend money.
So I stop, and turn to look at this guy fuming at me. I smile, pull out my cellphone, and call our booking agent back at the office.
"Hi, Alice? Yeah. I need a favor: can you pull us, the client, everyone out of the hotel? Yup, everyone. I'm really sorry to do this to you, but I need it now. Yup, all 300 blocks. This is Vegas, I'm sure there are vacancies elsewhere and they'll be happy to take us."
The manager's face drops and goes white as a sheet. He starts stammering and sputtering. I thank my agent and close my phone with a satisfying snap.
I then walk out, while he's following me down the hallway, shouting for me to come back. This has all been a terrible misunderstanding and we can work this out. He'll even pay for the first round of drinks if we all come back and sit down.
The clients get to watch me walk back, like I'm the hero not looking at the explosion behind him... and I go from being the guy who couldn't get bread delivered to the table, to the guy who brought a manager groveling after him.
We paid extra to have the second hotel staff come in and pick up all our bags in person from the first. I tipped them well for the spectacle.
It was worth every dollar.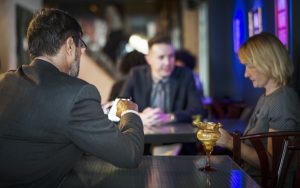 Image by
21. You Got Three Quarters Of Your Meal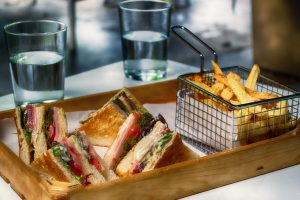 Image by
---
KEEP ON READING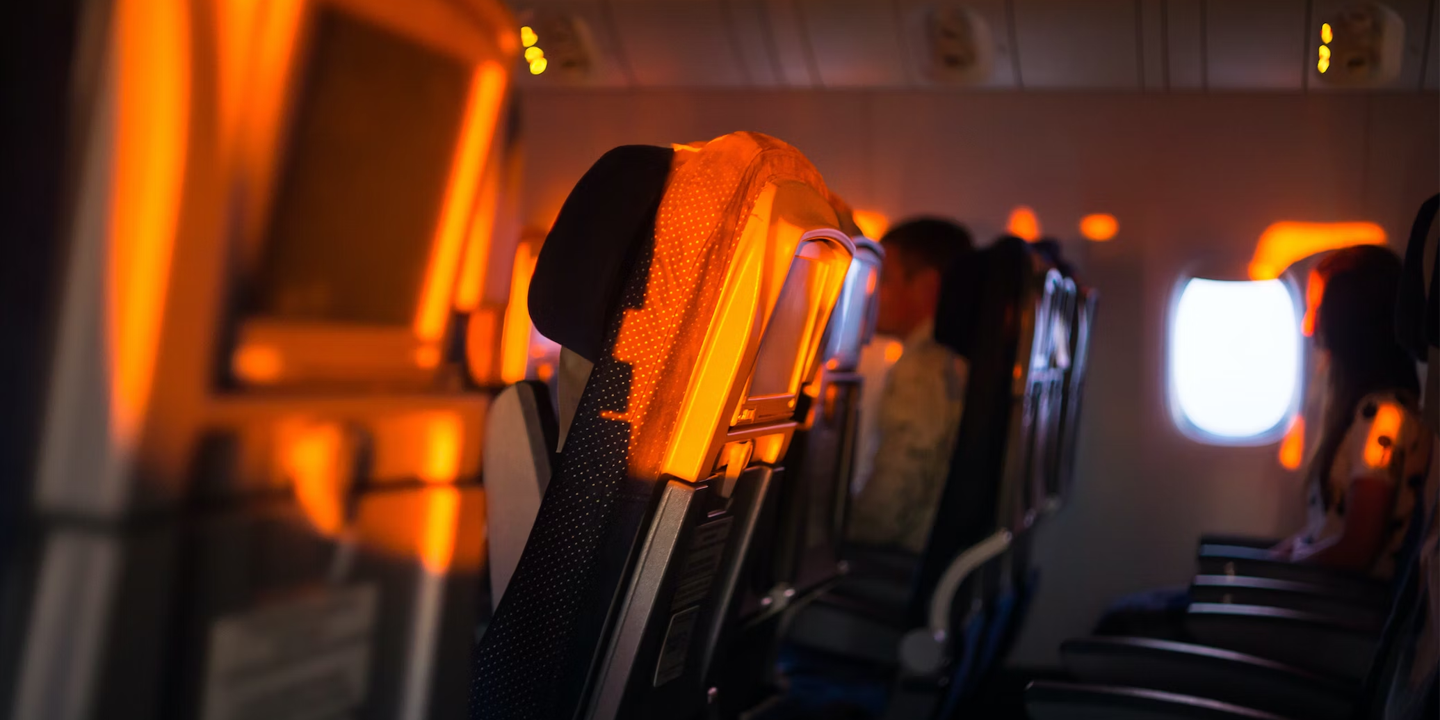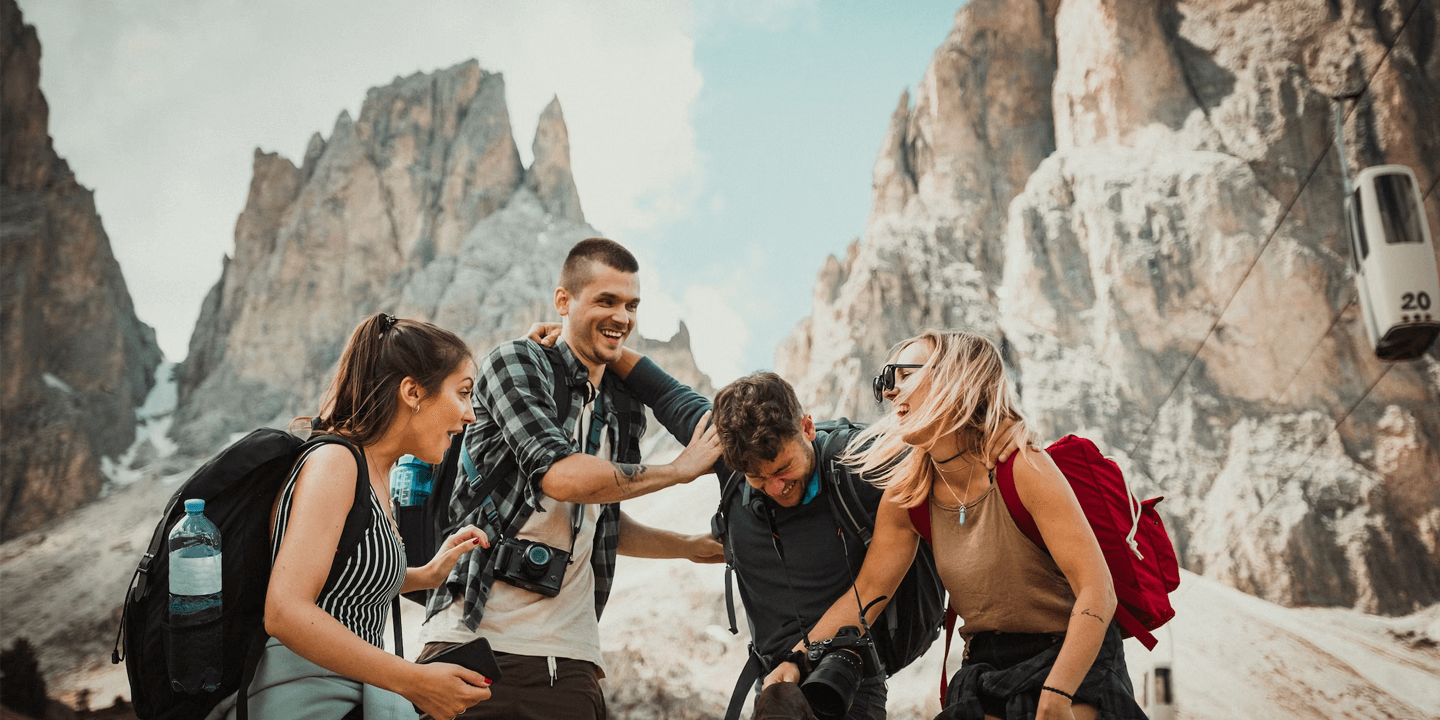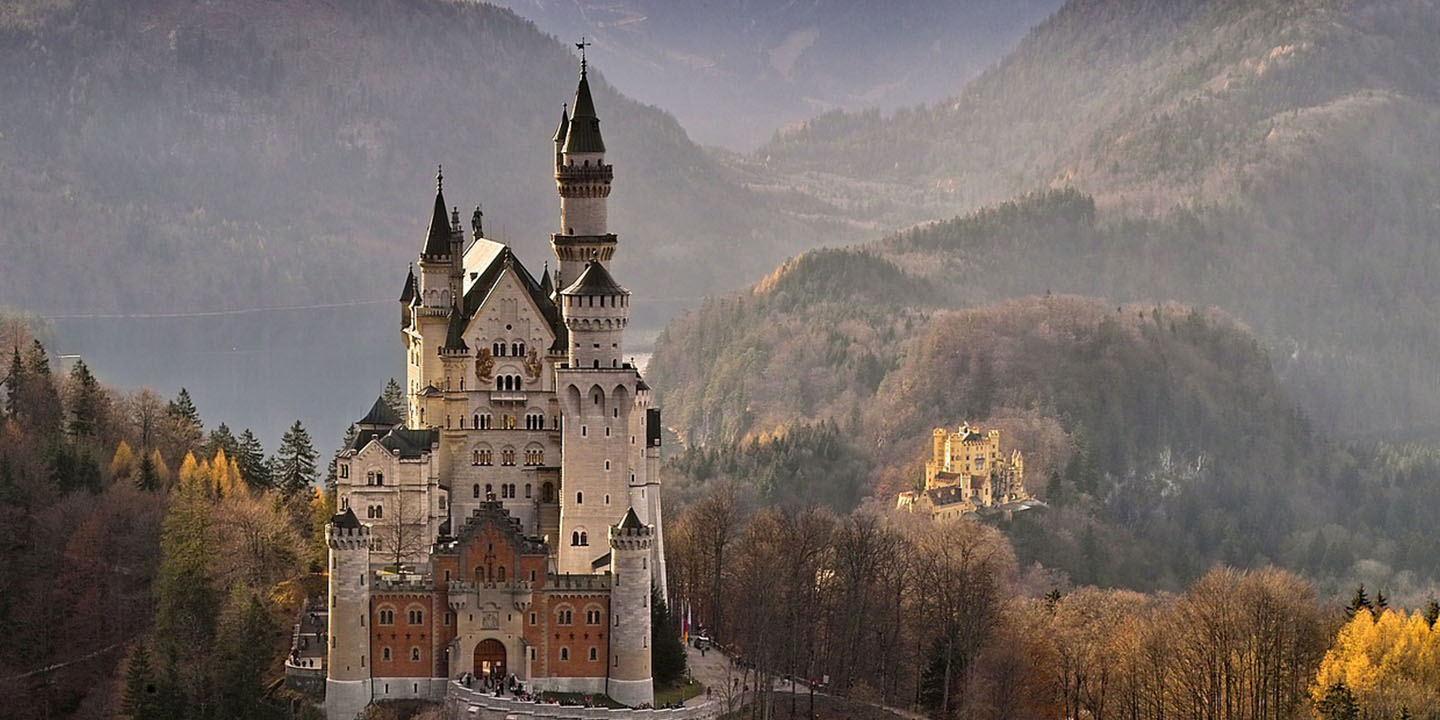 ---