Excuse me, do you know who I AM?
Okay, to be fair, they're definitely not all like that. In fact, most of these celebrity encounters are quite sweet — or just human. Celebrities are, after all, just people at the end of the day.
On the other hand, some of them make you wonder if famous people aren't being raised in a bar somewhere.
These are the best stories about travelers who encountered celebrities along the way. Watch your step: you're on the red carpet now!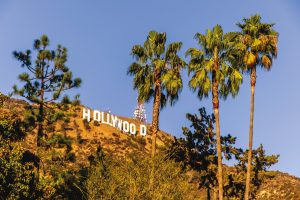 ---
41. Before The Nightmare Before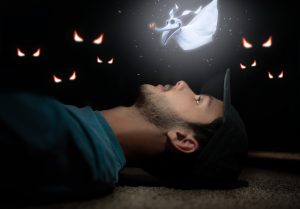 40. Dave Chappelle flies coach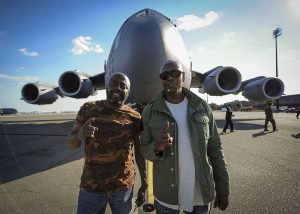 39. That's baller

38. Are you sure you weren't in Maine?

37. Please clap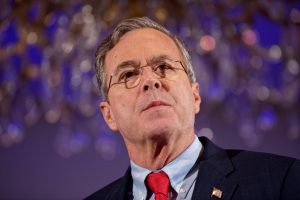 36. I would be scared to meet Sam too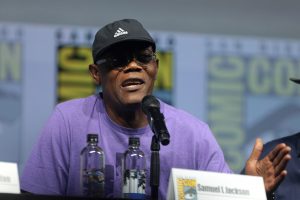 35. An autograph for an autograph
34. Conan the barbarian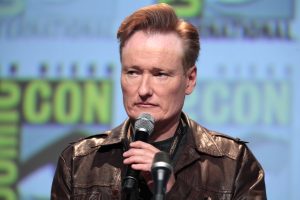 33. The bodyguard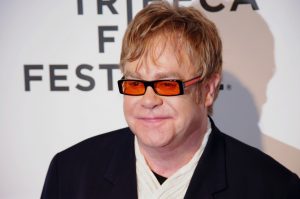 32. Did I mention I'm on TV?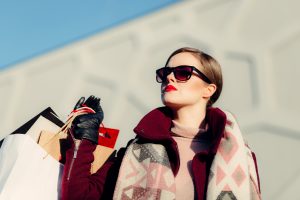 31. A drink with Justin
I never got a good look at Jessica Biel. She was wearing sunglasses as well but she didn't say anything at all during our conversation and since I didn't even realize I was talking to Justin Timberlake, I wasn't about to gawk at this random beautiful woman while talking to her husband.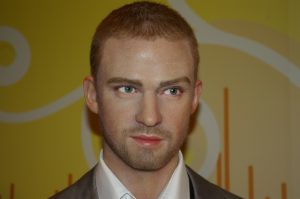 30. Trolling Elon Musk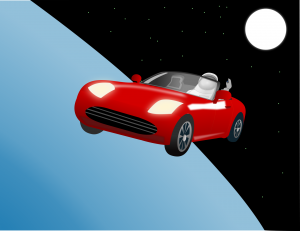 29. It never gets old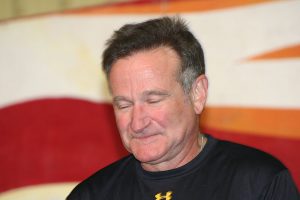 28. Did he talk to the snakes?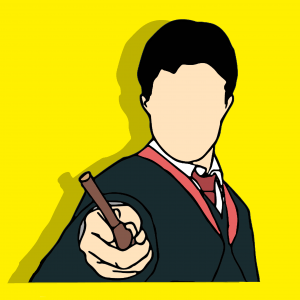 27. You literally forgot about Dre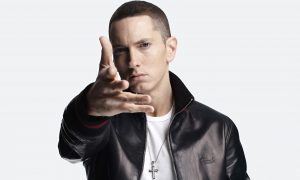 26. You got bitten by the Wolf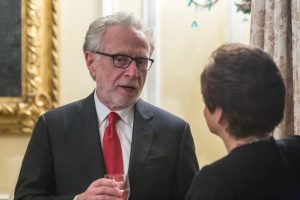 25. R.I.P. Stan Lee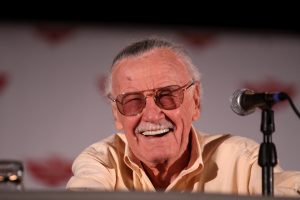 24. A walk with Sigourney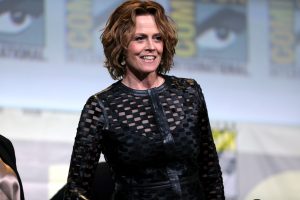 23. Scaring the crap out of Ethan Hawke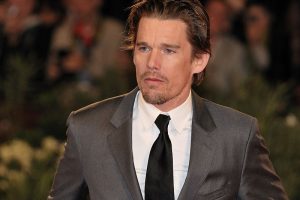 22. Back in Black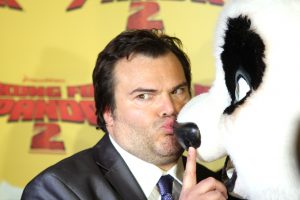 21. Did he say "wow"?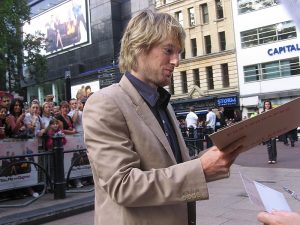 20. You just yelled at James Bond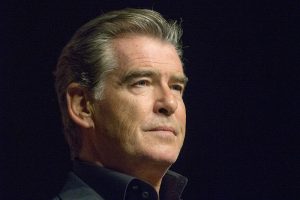 19. Getting into a fight with a star of Harry Potter
I was flying back from South Africa with my college students on the London to Minneapolis leg. I was surprised to be bumped up to first class because they oversold coach. (Lucky me!)
Since the seat next to me was unoccupied, I asked the stewardess if it was okay if my students could come up, one at a time, and sit next to me for 10 – 15 minutes each while I talked quietly with them about what they learned on the trip. She said it would be no problem. After about an hour an elderly lady in the middle section of first class (who had apparently been drinking a little too much) began making loud comments about allowing the riffraff up in first class.
We were speaking quietly so as not to bother anyone, even people across the aisle could not hear us much less someone in the back of the middle section 5 rows back. But this old gal just didn't like the idea of sharing first class with any commoners. She continued to get louder the more she drank.
The stewardess went over to her and explained what we were doing and she began to argue with her. The stewardess finally had to threaten her that she would be arrested if she did not quiet down. At that point I told the student to go back and that we'd finish our conversation the next day. The stewardess apologized and thanked me.
I wondered who this cranky old lady was and went over to her to talk and explain what I was doing and apologized if I had offended her. She'd have none of it and began to curse at me too – so I went back to my seat and ignored her the rest of the trip. She looked vaguely familiar but I didn't know who she was.
That weekend I went to see the movie Harry Potter and lo and behold, there was my friend from the flight! I saw her on the screen – "Professor Minerva McGonagall" – Maggie Smith!
I said to my wife, "That's her!" She said, "Who?" and I explained the whole thing to her. We had quite a laugh. So I guess even the rich and famous have off days. Dear old Maggie. I felt a little sorry for her but at least she was flying first class with unlimited beverages.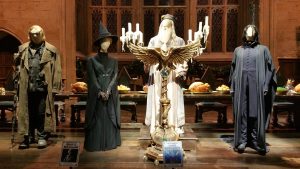 18. Going in the same direction
A couple of summers ago we were on a  Los Angeles-London-Paris British Airways flight. My teenage daughters kept elbowing me during the flight, insisting that the guy in front of us was Niall Horan, the "sensitive" singer in One Direction. I told them it couldn't be; if he really travelled commercial, he'd be up in First Class, not in Business. But I pulled aside a flight attendant and asked her if it was indeed the young singer. "No, not at all!" she told me.
But my girls were convinced the flight attendant was not being truthful in an effort to protect the boy's privacy and prevent a mob scene in a confined area. (If you know One Direction fans, you know what I am talking about.)
So they quietly asked the kid if he was Niall. He said he was, and chatted very sweetly to my girls for a bit. He was returning from The Teen Choice Awards. back to his base which was London. He was kind enough to do a selfie with my kids, which was the hit of the internet for about 3 seconds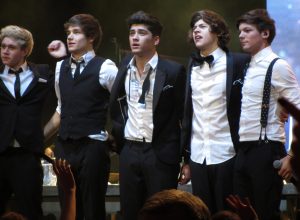 17. Celebs are dads too
On a flight back from Utah to LA a few months ago there was a young family on the plane a few seats behind me. It was a small regional jet so only about 40 seats.
Sundance Film Festival was just wrapping up so most of the flight was full of industry people. We were all exhausted and everyone was pretty quiet except for the little baby that was clearly unhappy with the cabin pressure which was almost certainly painful to the ears of any little one. The baby cried for half the flight and finally his father in desperation picked him up and started pacing back and forth down the aisles whispering "shhhh" and holding the baby close. I was impressed that the father was taking the initiative to calm the baby and let his wife get some rest.
When we landed I was waiting for my bag on the tarmac and the family walked out behind me. As they walked past I smiled and he immediately apologized for the baby crying during the flight. I said it was a what babies do and wished them well. I heard him apologize to everyone he passed on our flight. I didn't even recognize who it was until a guy at baggage reminded me who he was.
Joseph Gordon-Levitt. What a great Dad!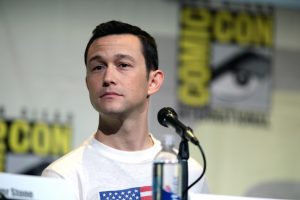 16. You shall not sit!
Here's my sitting-next-to-a-celebrity story.
I have a rule about subway seats. When one guy takes up three seats because he can't keep his legs together, it's your duty to push back. If he's obese, that's one thing — he probably feels like a misfit, and it's not as though he can drop 100 pounds on the spot. But when he's small, skinny or just normal, that's different. One man, one seat. That's the rule. And I'm the enforcer.
A few years ago I put this belief to the test when sitting next to an elderly man at the opening of a play in New York City. The theater was filling up, and his left leg was splayed all over the last seat in the row. I asked if the seat was taken, sat down, pushed my leg up against his and kept it there in a quietly insistent way.
There was a silent struggle for a minute or two until he withdrew to his own territory. He intruded a couple of times during the first act, but I stood my ground. After the intermission my wife and I moved to better seats when the folks in front of us left.
After the play I mentioned this epic struggle to my wife. And she said, "Did you notice that you were sitting next to Ian McKellen? I looked up and there he was, coming out of the theater. Gandalf. Magneto. Number Two in "The Prisoner" remake.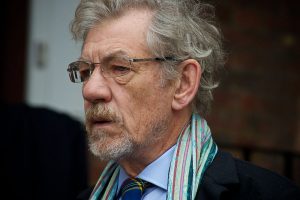 15. Hit me baby one more time
This isn't my story, but my sister's encounter with Britney Spears.
Many years ago my sister was flying First Class Business from Vancouver, Canada to Las Vegas.
Ms. Spears had performed the night before in Vancouver and was on her way to Vegas for the Grammy Awards. This was at the peak of Britney's fame.
My sister ended up seated next to Britney and Britney's best friend. My sister is a discreet and professional woman, but did acknowledge to Ms. Spears that she recognized her.
My sister chatted briefly about normal mundane stuff and asked her for an autograph (which she got) for our niece.
My sister's report about Britney Spears – in brief.
BS could likely travel by private jet, but didn't. She could have bought up the seat next to her for privacy, but didn't.
BS was travelling with a young lady the same age that was clearly a childhood best friend by the conversation.
BS and her gal pal had completely normal, fun, light conversation to be expected between any happy young friends travelling together. Completely down to earth and positive.
BS was social and kind and humble and in my sister's words, "adorable."
Final opinion: My sister found her to be the opposite of a diva. In fact she found her to be a (positive) character straight out of a Disney movie. Sweet and nice and seemingly innocent.
A positive impression of a super star at her peak fame and wealth – on her way to a televised awards show where she was the star performer and likely major recipient.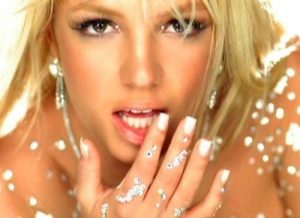 14. Float like a butterfly, sting like a bee
Sometime in the mid-1980s I was on a plane trip and was checking in at Dulles Airport in Washington D.C. I noticed Muhammad Ali standing at a counter, talking with associates. He was quickly surrounded by fans seeking autographs. He signed every single piece of paper that was handed to him by the fans, which I thought was very generous, even though he didn't engage with the autograph seekers but simply kept talking to his associates.
At the time, one of my brothers was very young and was a huge fan of Ali. I began to get the idea that I might also ask for an autograph for my brother, since I could see that Ali was so generous about signing them.
But when I finally decided I was going to ask for the autograph, I discovered that Ali was gone. I reprimanded myself silently for missing the opportunity to get this gift for my brother.
I went toward my departure gate, and as I passed the various waiting lounges, I suddenly saw Ali seated in one of them, a very large one which was empty except for him and a couple of associates. He was seated alone in one corner, facing downward at the floor, with his associates wandering around in another part of the lounge.
I finally gathered up my courage, pulled out a piece of paper and pen, and walked over to him. He didn't look up.
I said, "Sir … could you please give me an autograph?" He still didn't look up. There was a huge pause.
I had no idea what would happen. Among other possibilities, I was literally terrified that he might even punch me right in the nose (something that might not have gone so well, considering that it was Muhammad Ali).
Suddenly, still not looking up, he shot his hands out, palms up. I quickly placed the pen and paper in his hands, murmuring "Thank you, sir, thank you."
He quickly signed the paper, and shot his hands out again (still not looking up) to give them back to me.
I mumbled "Thank you, thank you" again and hurried out of there as fast as my legs could carry me.
Ali was clearly irritated that somebody had come up to him when he obviously wanted to be alone. And he was right to be irritated — I had basically invaded his privacy. But he did it. He gave me the autograph, in spite of this. And that autograph is prized to this day by my brother.
I can only express the highest respect for this man.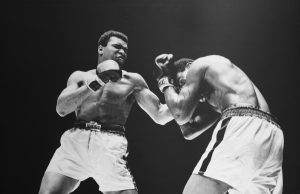 13. Are you really Aragorn?
One time, but I was sure starstruck to all get-out. I was sitting in First Class (the tickets were a surprise gift from my brother in law at the time) when Viggo Mortensen walked in and sat in the seat in the next aisle! I about wet myself. Here was the living incarnation of Aragorn from Lord of the Rings (of which I'm a huge fan)!
I nervously asked him if he really was Viggo, and he showed me an ID, after which I about fainted. I somehow managed to stammer out "Can I please have your autograph?" without coming off as a desperate fan. He was really sweet and signed a photograph and gave it to me. He even signed my movie-cover copy of Return of the King, which had his face on the front. It was a great experience. My daughters were less nervous and my eldest actually asked "Are you really Aragorn? He was so cute!"
Viggo laughed and said that yes, he had played Aragorn, but he wasn't REALLY the ranger, and let my girl take a selfie with him. It was a really great experience, and I REALLY hope more first class tickets come my way. I hope to run into Aragorn again!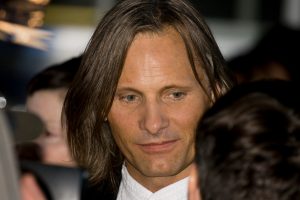 12. The hedgehog in Iceland
We were eating breakfast at the Radisson Saga in Reykjavik Iceland when my girlfriend said a big limo just pulled up. I said it was probably Bjork but she said "no, it's some stocky guy in sweatpants". I turned around and saw it was adult film star Ron Jeremy.
As I was getting more food at the buffet he came up and asked me how the food was. I asked what he was doing in Iceland. He said he was here for the premiere of his biopic.
We talked for a while and bonded when he asked what I did and he said his dad was also an engineer (like me).
We ran into each other again again in the hotel and hung out and talked. He gave us passes to his show and we went the next day.
After the show he was signing autographs and went to thank him for the tickets. There was a big crowd and just before we approached him he turned away. When he turned around he loudly said to his entourage, " It's Curt and Nancy! I knew they'd show up!"
We talked for a bit and as we were leaving, he said, "Come to my room later if you want!" Then he leaned over and whispered in my ear "it's room 314". I shook his hand and walked away.
A few steps away I turned around to see how big the crowd was and everyone was looking at us, presumably trying to figure out which adult films we had been in.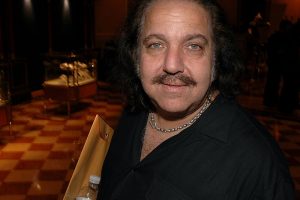 11. 'You did a good job with your son'
My dad served in the Canadian Army for 27 years. He taught me a lot… to respect people, respect their privacy and space. He also believed, and taught me, that 'name dropping' was a demonstration of weakness and insecurity of one's own worth.
Many years ago, I was in an airline lounge waiting for a flight and a group came in, and I noticed that the hostess was fawning all over the lead gentleman. I looked again and immediately recognized the great Tennessee Ernie Ford… one of my dad's favorite singers….
After they had been sitting for a while at the far end of the room I went and asked the hostess to send Mr. Ford a drink with my compliments, and I returned to my chair and continued reading boring financial reports.
Finally the group was preparing to leave… Mr. Ford stopped at my seat, stuck his hand out and said 'Thanks for the drink, and for respecting my space.' I shook hands, told him that my Dad was a big fan, I was raised on "16 tons".
As they were leaving, one of the entourage stopped and asked my dad's name and address… I figured what the heck, he'll get an autographed photo out of the blue and it will be a nice surprise.
About 3 months later, I'm at home visiting and Dad pulls out this huge box… it contained every one of Mr. Ford's albums, each signed, and a note that simply said 'You did a good job with your son.'
When I asked dad what he thought when he opened the box, he said, 'Nice man, good voice, has class.' And the box went back into his den – it was never mentioned again.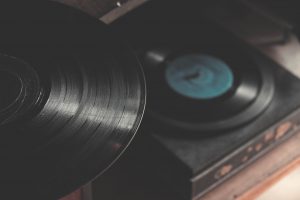 10. Do you believe in Magic?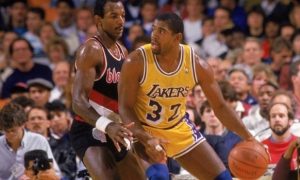 9. Let the memes commence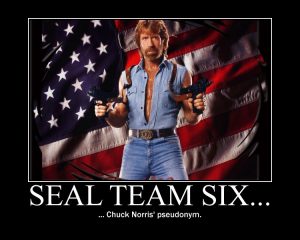 8. Dexter gets framed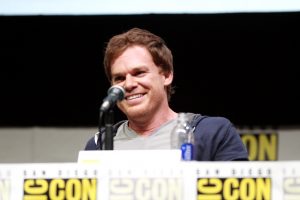 7. BJ and the Bear
Flying home on a red-eye from LAX to Boston in the early 80's. Got into my first class seat and soon I notice the flight attendants fawning over the fellow sitting next to me who was tired and trying to sleep.
Later, as we were in mid flight he woke up and said "heading home?" I said "Yep. You?" He said "No, I live in LA and I'm going to an automobile show in Boston". I said "Oh. You're into cars?" He said "Not really, I'm appearing there." I said "this is where I get embarrassed and try to figure out who you are." He laughed and said "I'm Greg Evigan and I 'm on a TV show called BJ and the Bear." I said "You're kidding. I've never seen the show but my 14-year-old daughter is always talking about it. It's her favorite show."
We chat for the remainder of the flight and it turns out he's an interesting, down to earth guy. As we approach Boston I say, "My daughter will be waiting for me at the gate when we arrive. Would you mind saying hi to her." He said "I would love to."
We land and, surprise, no daughter. I look around and say, "I'm terribly sorry. I know you have to run. Can you autograph a napkin for her?" "Sure, no problem", he says. He then hustles off with a small crowd of people around him. About 2 minutes later my daughter comes huffing and puffing up to the gate.
She says "we went to the wrong gate."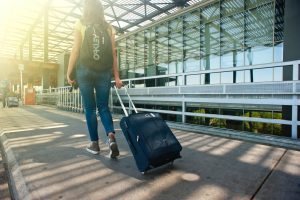 6. Never scream at a man with a radio show
I was in an airplane waiting to take off from Las Vegas to Seattle, and struck up a conversation with my seatmate who had the aisle seat. It turned out that he was "Fitz in the Morning", the morning show DJ for the main Seattle country station.
Fitz was predictably funny and personable. We had a great conversation going as we waited out some delays. When the flight attendants began their safety presentation, we lowered our voices to avoid interruption.
Apparently that wasn't good enough for one flight attendant. She came over and started angrily chastising him for not paying attention. He politely but firmly said that he was sorry if she felt disrespected, but he didn't find it unreasonable to continue quiet conversation. As frequent flyers, we were familiar with the briefing and had noted the locations of the emergency exits.
This too was not good enough for her, and she started yelling at us about disrespect, punctuated with occasional profanity. He mostly just let her yell, occasionally making comments like "Is this really how you treat your customers?" I just sat there, relishing the irony. She had an audience of one, he has an audience of 100,000.
Finally, with one last expletive, she left. Fitz turned to me, smiling, and said, "I am going to destroy US Airways on the radio tomorrow."
And he did, and it was savage.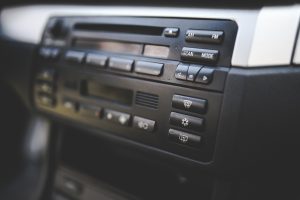 5. No pleasure Cruise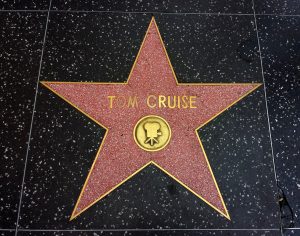 4. You can't beet Rainn Wilson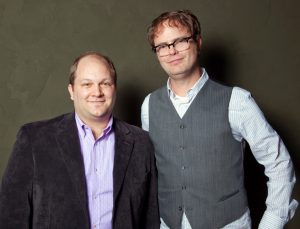 3. Heather Locklear needs directions
I had a very brief albeit memorable encounter with a celebrity:
It was in 1986 while I was in Honolulu. I was standing on the sidewalk along Waikiki beach just looking out towards the water. Out of the corner of my eye I notice someone coming towards me. It was a young woman, blonde, and she looked like just another tourist. She seemed a little lost as she kept looking up and down Kalakaua Ave. as if she was searching for something or someone. As she got closer to me I thought that she looked familiar but I couldn't place her face. She then slowed and stopped next to me to ask me a question. That's when I recognized her.
Yep, it was Heather Locklear of Dynasty fame. I was completely speechless. Now I'm not one to get starstruck whenever I see famous people. But this was Heather Locklear!!! I always thought she was good looking on TV but seeing her in person – she was absolutely gorgeous! Especially when wearing a tank top and a pair of short shorts. Even if she wasn't a television personality she was just beautiful.
She stopped to ask me a question – she asked if I knew where a certain hotel was. Well, after picking my jaw up off the ground and wiping the drool from my face… and more than a few seconds of awkward silence, I stumbled out some words that she probably/hopefully understood to be directions to the hotel. I'm sure my hand gestures and finger pointing towards some object in the distance helped a little as well. She thanked me and headed off in the direction I pointed.
Once she walked off, I stood there just staring at her thinking to myself "What an idiot she must think I am!" I could have walked her to her hotel! But noooooooo, I mumbled and pointed and sent her off on her way.
It was five minutes of my life I will never forget.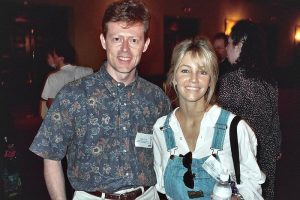 2. In the danger zone with Dangerfield
I used to travel internationally for a living. I frequently flew NY to LA or Atl. to LA to catch flights to ASEA. On one flight from NY to LA, I used points to upgrade from Business to First class. I was seriously jet lagged and had 20+ hours of flights ahead of me. I needed to get some rest. I usually requested bulkhead seats as there was more room and it was closer to the bathrooms.
After stowing my carry on in the overhead, I started to get into my seat when I stared into the most scowling face I had ever encountered. He looked at me and just said, "Do not be asking me for autographs or try talking to me during the entire flight. I just want to be left alone" I said, "no problem Mr. Dangerfield. I need to get some rest as well as I have 20+ hours of flights ahead of me".
We took off and I immediately reclined my seat and started taking a nap. Within a few minutes I was abruptly awakened by a man yelling and growling at the flight attendant. He was not happy with the drink he had just been served and wanted to let her know of his displeasure. I said, "thanks for the wake up call, RODNEY"! He just turned and looked out the window mumbling to himself.
The flight attendant asked if I wanted anything so I ordered a drink. I also told her I would not be eating and asked if I was sleeping just to let me sleep.
A similar thing occurred about 45 minutes into our flight. He was not happy with his meal and he was tearing into the flight attendant again. As I sat up from my slumber, I gave him a glare that could have cut diamonds and just proceeded to put my head back down and drift off into slumber again.
The third time was the charm. He got angry about the selection of movies and asked if there were any others available. The flight attendant apologized and said that was all they had. He let out a string of expletives that the entire first class and business class travelers could easily hear. The flight attendant was near to tears. I looked at him and said, "you are the rudest person I have ever sat next to on a flight. They are doing their job to the best of their ability. Now, why don't you just sit back and STFU". He actually looked a little scared, like I might hit him or something.
I got up to use the bathroom and one of the flight attendants grabbed my arm and thanked me for coming to her defence. They wanted to but could not or they might lose their jobs. I chuckled and just told her he must be a very unhappy person if he treats everyone like that. Then I had a great idea.
I asked her if she would like to play a practical joke on him that would not get her into any trouble of any kind. She looked at me a little warily but was curious enough to listen, then she was in on it up to her neck.
After returning to my seat, she waited about 5 minutes and approached me with a pen and paper in hand. Rodney immediately put up both of his hands, waving them back and forth and said no autographs. She said, "Oh, I don't want yours, I want Mr.________. I smiled and said sure. Made a nice cordial comment and signed my name. About five minutes later, another flight attendant came up and I did the same thing. And another, and another and another. Finally a couple of the passengers asked me for my autograph even though they had no idea who I was.
Finally Dangerfield the jerk asked me who I was. I told him my name but it did not seem to register. I said, I had done Hollywood stunt work for about 10 years and had actually won several awards. He asked what films and I started naming every Robert Redford movie in the history of cinema. (Yes, I did have a striking resemblance to Redford). I also mentioned I had actually stood in for him on takes where he was ill and no face shot was involved. Lastly, I told him I had just been on the tonight show with Carson the day after he was there.
Well, suddenly, we were kindred souls. Both in the business and began tossing names of importance out like we were at a neighborhood picnic. I asked him why he was so rude to the flight attendant. He explained how everyone always wanted his autograph and it was a pain. Nobody respected his privacy. I laughed and said "You really do not get any respect do you". He actually smiled and said I guess not.
He actually lightened up on the flight attendants and mustered a small apology for his rude behavior earlier feigning that he was just tired.
I got another drink and went back to an undisturbed sleep until just prior to landing.
As we got to the gate and came to a complete stop, I stood up to get my carry on and offered to get his. He told me which one and I pulled it down and handed it to him. He said something to the effect of nice chatting with you and I said, "likewise". As the door opened, I said, "Oh by the way, Rodney, I was never a stuntman nor have I been in any movie in my life". He knew he had been duped but he chuckled about it, pushed his hand at me and walked away.
The flight attendants were giggling and patting me on my arms and back. One gave me a bottle of wine for my onward journey and said they would remember that little stunt for their next unruly celebrity. The captain even shook my hand and offered his thanks.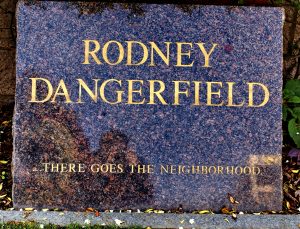 1. How to get free tickets
This was the best ride of my life in coach, 1986, when Continental Airlines served real drinks on the flights. I'm not going to tell you who the celebrity is, but it's a good story anyway.
Conversation went like this:
Me : You're famous, right?
Him: Yep I'm XYZ from rock star group.
Me: Please move from my window seat.
Him: HUH?
Me: My ticket says window. What's yours say?
Him: Hmmm hawwww uummm… not window.
Me: Please move now.
Him: You don't care for my music??
Me: I'm your biggest fan, but I paid for window I get window.
Him: I fly coach all the time and get the window.
Me: I don't care unless you've got something to trade.
Him: Four tickets to tonight's concert and backstage passes.
Me: Let me see.
Him: (Takes them out shows them to me and whispers): I was hoping to get an airline girl.
Me: You are crap out of luck or getting lucky without a window seat… so we got a deal?
Him: Yep.
Me: Done.
The artist handed me four tickets.
A little bit after this point is where my luck and fortune kicked right in: I order drinks while in the air and the airline steward was real nice and left the bottle. Sharing my drinks with the artist, a lovely stewardess recognized him and asked for an autograph. I capitalized on the situation and said, How would you and your lovely girlfriend like to join us at the concert backstage? Flashed my ticket and made her believe I was important person. Ever see eyes open larger than a half dollar? She quickly jotted down her hotel and name and I did the same.
The artist, ever so vigilant, said I should be every man's wingman and we laughed all the way to landing… after that it was a great night and first time ever I was in an artist's dressing room, drinking, smoking, and laughing.
Artists are the nicest people I've encountered.