The Ultimate Guide To Visiting Paris
The Ultimate Guide To Visiting Paris
Often referred to as the city of love, Paris is renowned for being one of the most romantic places in the whole world. From its charming streets to its eclectic nightlife and scrumptious cuisines, Paris is one of the most widely visited cities in the world.
It's estimated that more than 5 million people visit the city each and every year; that's more than double the amount of people who actually live there! The tourist industry in Paris is always booming, and with so many world-famous sights, it's not hard to see why.
From the beloved Louvre art gallery and museum to the gothic Notre-Dame Cathedral and (of course) the iconic Eiffel Tower, Paris is a cultural hub for some of the best things to see, do and eat in Europe.
Your time in Paris is sure to be filled with visits to its many art galleries, admiring all the impressive architecture, as well as tucking into the most exquisite offerings of breads, cheeses and decadent desserts.
Here's your ultimate guide to visiting Paris.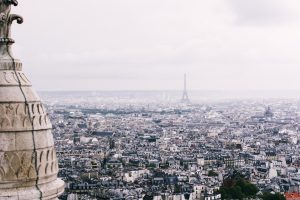 Unsplash
Basic details
Country: France
Language: French
Currency: Euro
Population: 2.2 million
Size: 105.4 km²
How to get there
Paris is incredibly accessible by almost every means of transport; whether you catch a flight there, opt for the Eurostar across the Channel Tunnel from England, drive, cycle, or catch the train from somewhere else in Europe, you certainly won't struggle to get into town.
Flights from all over Europe, and many countries throughout the rest of the world, land and take off from Charles de Gaulle Airport every single day. You can find incredibly affordable flights for weekend breaks, or for longer stays in the French capital.
For a more scenic (and often cheaper) alternative means of transport, many people choose to drive or get the train to Paris. The Eurostar trains depart from London St Pancras to Paris Gare du Nord up to 19 times a day, so you're really spoiled for choice as it regards your coming and going.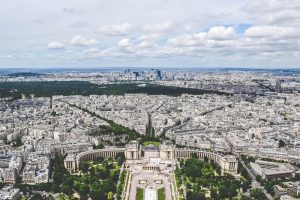 Unsplash
What to see and do
As Paris is one of the cultural capitals of Europe, it's safe to say that there are an abundance of things to see and do during your stay. From many ancient churches and cathedrals, to dozens of art galleries and museums, Paris is a Mecca of history, art and culture!
Whether you're there for one action-packed day, or you're spending a long weekend in the capital, you're sure to have many things to tick off your Parisian bucket list!
Eiffel Tower
Of course, the list of things to see and do in Paris had to begin with the iconic structure of the Eiffel Tower. At an impressive 324 metres high, it's the tallest building in Paris and once held the title of the world's tallest building for 41 years, (until it was bumped from the top spot by the Chrysler Building in New York).
While it may be the world's most visited paid-for monument (a staggering 6.91 million people are thought to make the ascent every year) and an incredibly busy place to be, the Eiffel Tower is not something that should be missed on a visit to Paris.
Once you reach the top, you'll be greeted with stunning, panoramic views of the whole of Paris; visit at sunset for an even better glimpse of the city of love transforming from day to night!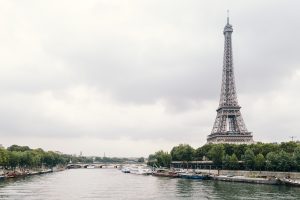 Unsplash
Notre-Dame Cathedral
This medieval Catholic cathedral is centuries old; dating all the way back to 1163. The structure is often considered to be one of the most impressive pieces of Gothic architecture in the entire world; and for very good reason.
Whether you visit the cathedral at night or day, and even if you don't actually go inside, you're still sure to be blown away by its grand silhouette.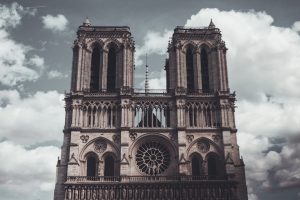 Unsplash
Champs-Élysées
The Champs-Élysées is one of the most famous streets in the whole of Europe, spanning an impressive 1.2 miles from end to end.
It creates a perfectly straight runway from the Louvre, intersecting with the Arc de Triomphe, the Place de la Concord and the Tuilerie Gardens, then continuing all the way to the "finish line" at the Arche de la Défence.
Teeming with a plethora of shops, bars, restaurants and cafes, the Champs-Élysées is undoubtedly the most iconic avenue in the world.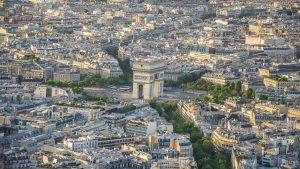 Pixabay
Arc de Triomphe
The Arc de Triomphe resides on the Western end of the Champs-Élysées and stands at the point where 12 avenues intersect, all tapering off into the center of Paris.
Admire the statue from the ground, or clamber all the way to the top for unparalleled views of the city below.
The Arc de Triomphe makes for an impressive Instagram photo opportunity; but you'd be hard pressed to capture a picture of it without masses of cars and people in your shot!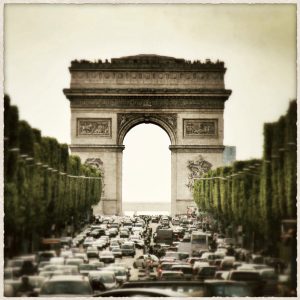 Pixabay
Louvre Museum
Easily one of the most famous and iconic museums in the world, the Louvre is visited by more than 8 million people annually.
It's also the world's largest gallery and is home to some of the most famous artwork by the world's greatest masters -- including the beloved Mona Lisa by Leonardo da Vinci, many of Michelangelo's finest works as well as thousands of other paintings, sculptures, and statues.
Queues to get into the Louvre can take hours, so it's best to book your tickets beforehand, especially if you're pressed for time while in Paris.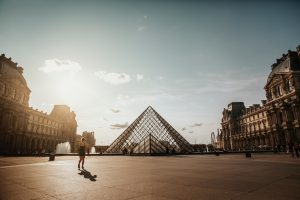 Unsplash
Sacré-Cœur
Also known as the Basilica of the Sacred Heart of Paris, the Sacré-Cœur is a truly spectacular Roman Catholic church, dedicated to the heart of Jesus.
Even if you're not particularly religious, you'll still definitely want to carve out time in your schedule to visit the Sacré-Cœur as it truly is one of the most beautiful sights you'll see in Paris.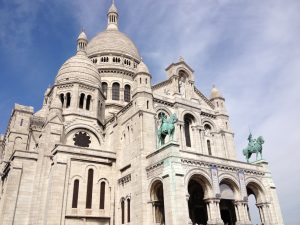 Pixabay
Panthéon
Standing in the city's Latin Quarter, the Panthéon really is a spectacular building.
It was originally a church when first completed in 1790 but it now serves as a final resting place for distinguished French citizens. The interior of the Panthéon is just as impressive as its exterior, with domed roofs, intricately carved ornaments and decor as well as stunning marble flooring.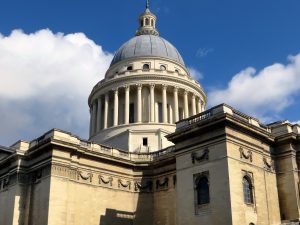 Pixabay
River Seine
The River Seine might not be the longest or most spectacular river in the world, but the 777-kilometre long tributary provides a wonderful ambience to the city of Paris. There's truly nothing more relaxing or romantic than strolling along the river bank on a summer's evening; it's a memory that you're sure never to forget!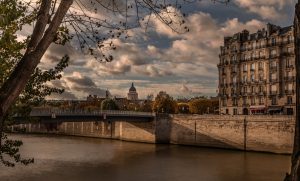 Pixabay
Moulin Rouge
The Moulin Rouge is a world-famous cabaret show that was founded in 1889. It has since become a pop culture phenomenon and has made its way onto many people's bucket lists.
Today the Moulin Rouge offers musical dance entertainment and a number of shows to choose from, both for locals and visitors from around the world.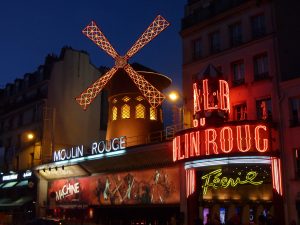 Pixabay
Disneyland Paris
Many people don't realize that Disneyland Paris isn't located in the centre of Paris. It's actually a 40-minute tram ride or a 50-minute car ride from the centre of the city.
However, if you do have a spare day while in Paris then it's a good idea to try and squeeze in a visit to the iconic Disneyland. Whether you go as a family, or just want to see it on your own, it's a place that welcomes everyone from tiny babies all the way to senior citizens. It's truly the most magical place in Paris (if not in the whole of Europe).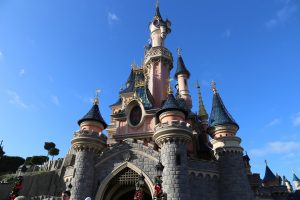 Pixabay
Where/what to eat
France as a whole is renowned for its excellent culinary offerings and is often considered to be one of the food capitals of the world. From decadent desserts and pastries to hearty soups and stews, French food certainly has made a name for itself in the wider world.
While you're sure to find an incredible variety of cuisine no matter where you visit in France, it's safe to say that some of the best can be found in Paris.
Steak Frites
Potentially one of the most famous meals to enjoy while in Paris is the simple, but effective, steak frites.
A subtly constructed dish consisting of two main ingredients; steak and fries, this entrée will have your taste buds tingling and is readily available at almost any restaurant in Paris.
It may be a simple mean to sample, but it's one that Parisians have been passionate about for many years now, so it's safe to say that it won't disappoint!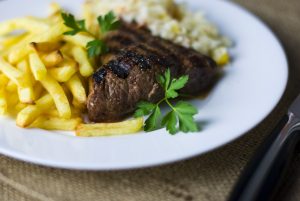 Pixabay
Croissants
While considered to be of Austrian origin, the famous breakfast food is now a staple in every Parisian diet, whether you're a local or a visitor.
Croissants are buttery and flaky and are best eaten warm, served with a hearty helping of butter, jams or chocolate spreads. They're an integral part of any continental breakfast buffet option, regardless of where you are in Europe, but only the very best can be found in Paris.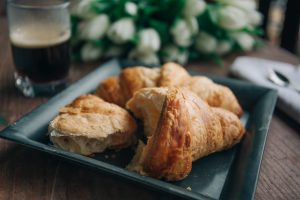 Unsplash
Macarons
This particular dessert is arguably one of the most famous French specialties enjoyed by millions all over the world.
Made from sweet meringue (sugar, egg whites, icing sugar, food colouring, and almond powder), the French macaron is a sweet treat that cannot simply be eaten on its own. If you go to purchase one in Paris, you certainly won't come away with just a single macaron; you'll leave any patisserie with a boxful!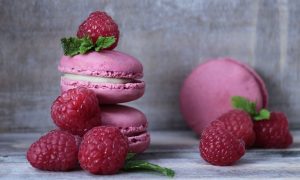 Pixabay
Croque monsieur
While it may appear to some as a simple ham and cheese sandwich, the croque monsieur (baked or fried ham and melted cheese sandwich) is actually a lunchtime delicacy found in many French cafes and bars.
You'll be able to find a croque monsieur pretty much anywhere in the world, but nobody does it better than a quintessentially Parisian cafe in the heart of France.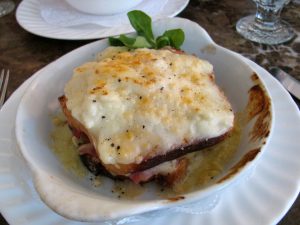 Amber Gowens Hirschberg/Flickr
Crepes
Made from the most simple combination of flour, eggs, and milk, the French crepe can be topped with an abundance of sweet and savory toppings. The most favourable include sugar, melted chocolate, ham and cheese.
Whether you're a sweet or savory type of person, you can rest assured that the chefs in Paris will whip up only the very best when it comes to crepes.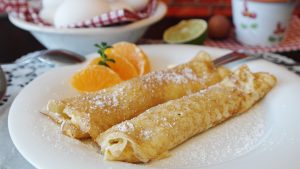 Pixabay
Chocolate éclair
While there are numerous types of éclair that you can indulge in while in Paris, none really compare to the classic chocolateéclair.
A decadent dessert consisting of choux pastry, stuffed with cream and topped with rich chocolate icing, the chocolate éclair is a staple in every Parisian's diet.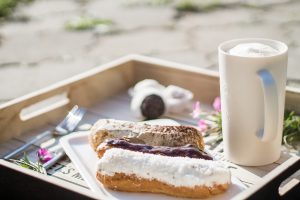 Unsplash
Profiterole
Another incredibly rich dessert, similar in consistency to a chocolate Éclair, these pastry balls are typically filled with sweet whipped cream, custard, or ice cream. Oftentimes, they're piled up high in one serving, complete with a smattering of chocolate sauce drizzled over top.
Profiteroles are a common dessert option when in Paris, but they also make for an excellent afternoon snack while tucking into a hot beverage at any cafe in the city.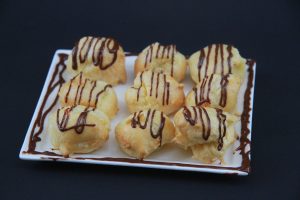 Pixabay
Baguettes
This traditional French bread can be found in many supermarkets and restaurants all around the world. But if you're looking for a baguette that will truly give you a taste of its French origins, then there's no better place in the world to try one.
The crisp and crusty exterior, soft and warm inside and of course, the distinctive length, make the French baguette perfect to enjoy on its own, as a sandwich, or as an accompaniment to your main meal in a restaurant.
Of course, there are dozens of other incredibly delectable French dishes to indulge in while in Paris, but these are just some of the very best!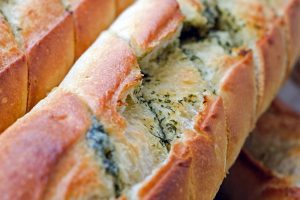 Pixabay
Travel tips
When travelling to Paris, and once you're there, there are a few tips you should keep in mind to keep your experience as safe and as enjoyable as possible.
Book tickets to museums and galleries in advance
With Paris being one of the most popular cities in Europe, it's safe to say that many attractions, museums, and galleries are at the top of everyone's must-see list.
When it comes to visiting the likes of the Eiffel Tower and the Louvre, tickets can be sold out days in advance. So unless you want to stand outside and queue in the rain for hours on end, it's a good idea to purchase your tickets as soon as possible.
If you're travelling to Paris during peak seasons of the year, then you may also want to consider investing in skip-the-line tickets so you don't have to wait in long queues to see an attraction.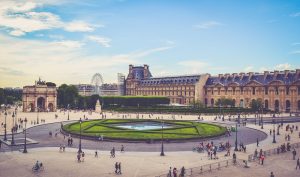 Unsplash
Don't be afraid to travel solo here
Paris is often referred to the city of love and is known to be one of the most romantic places in the world. But that shouldn't deter you from visiting if you're single or travelling with a group of friends.
There are so many non-romantic activities to enjoy in Paris. Even if you do want to explore the more typical romance spots (such as the Eiffel Tower), you shouldn't be afraid to head there alone.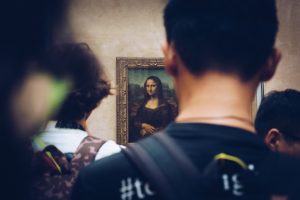 Unsplash
Use the Metro
The Metro system in Paris is incredibly fast, affordable and easy to use and is one of the best ways to get around Paris.
While you may wish to explore most of Paris by foot, there are some attractions that are miles away from each other, so your best option is to hop on the metro to get to your desired destination much quicker.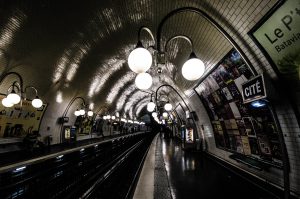 Pixabay
Beware of pickpockets
While Paris isn't an unsafe city by any means, it's still important to be aware of pickpockets and keep your belongings safe at all times, particularly on the metro at peak hours, when it can get cramped and busy.
Keep your bag, purse and phone on you at all times and make sure your bag is tucked into your body if you're going through crowds or navigating public transport.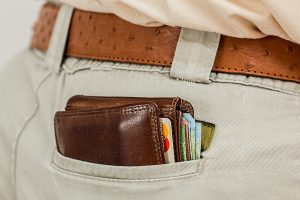 Pixabay
Wear sensible and comfortable shoes
This travel tip probably appeals to pretty much every major city in the world but it's often one that can be discarded, especially in a city like Paris where fashion pretty much always trumps practicality.
Wearing sensible and comfortable shoes while in Paris is an absolute must. While you'll surely want to look as fashionable as possible, you'll also want to explore as much as you can and that will involve a lot of walking.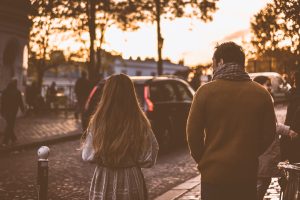 Unsplash
Conclusion
Paris is a city that's loved by millions all over the world, and for good reason: it's home to some of the most beautiful architectural sights in the world.
Not only that, but Paris also has an abundance of stunning galleries, churches, and attractions for both locals and tourists to enjoy. Paris is also home to some of the very best French restaurants, where you can indulge in the likes of fresh, warm baguettes, decadent desserts such as profiteroles and macarons, as well as quintessentially French food such as steak frites.
---
KEEP ON READING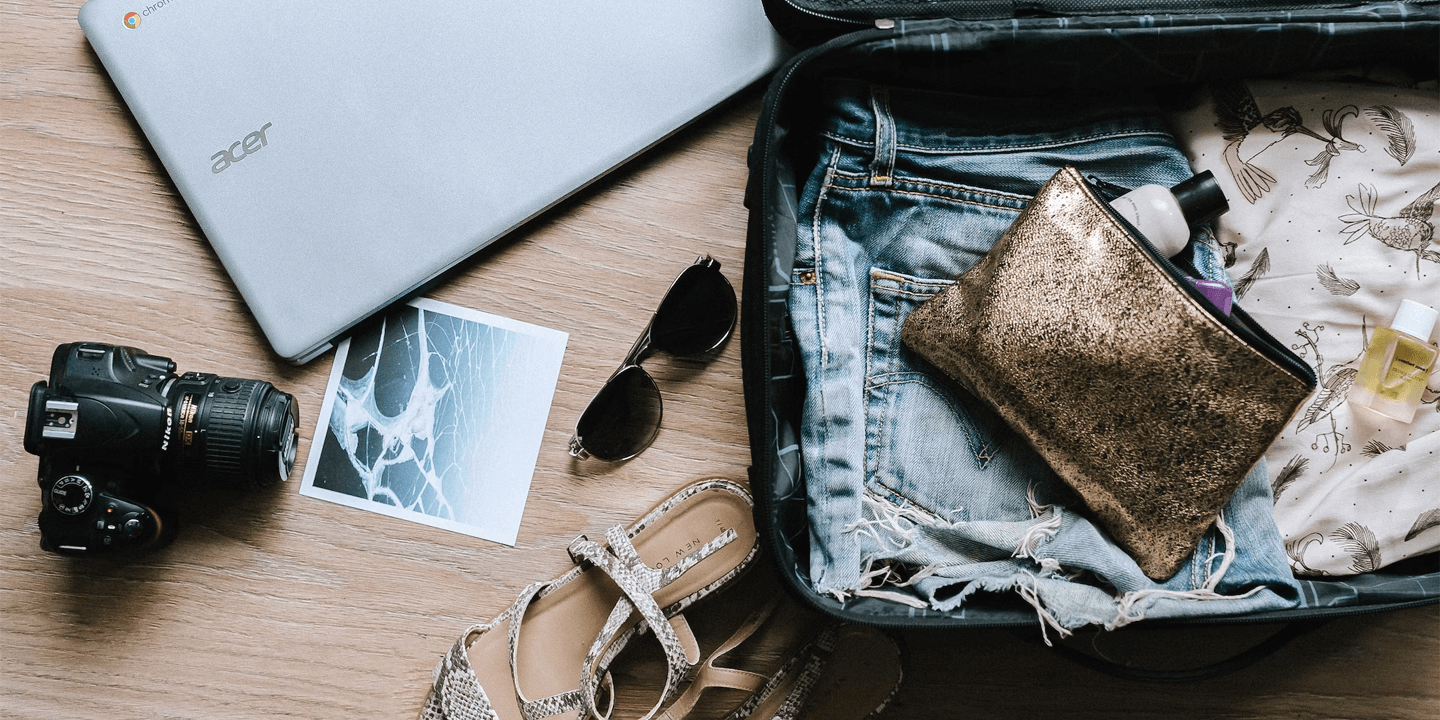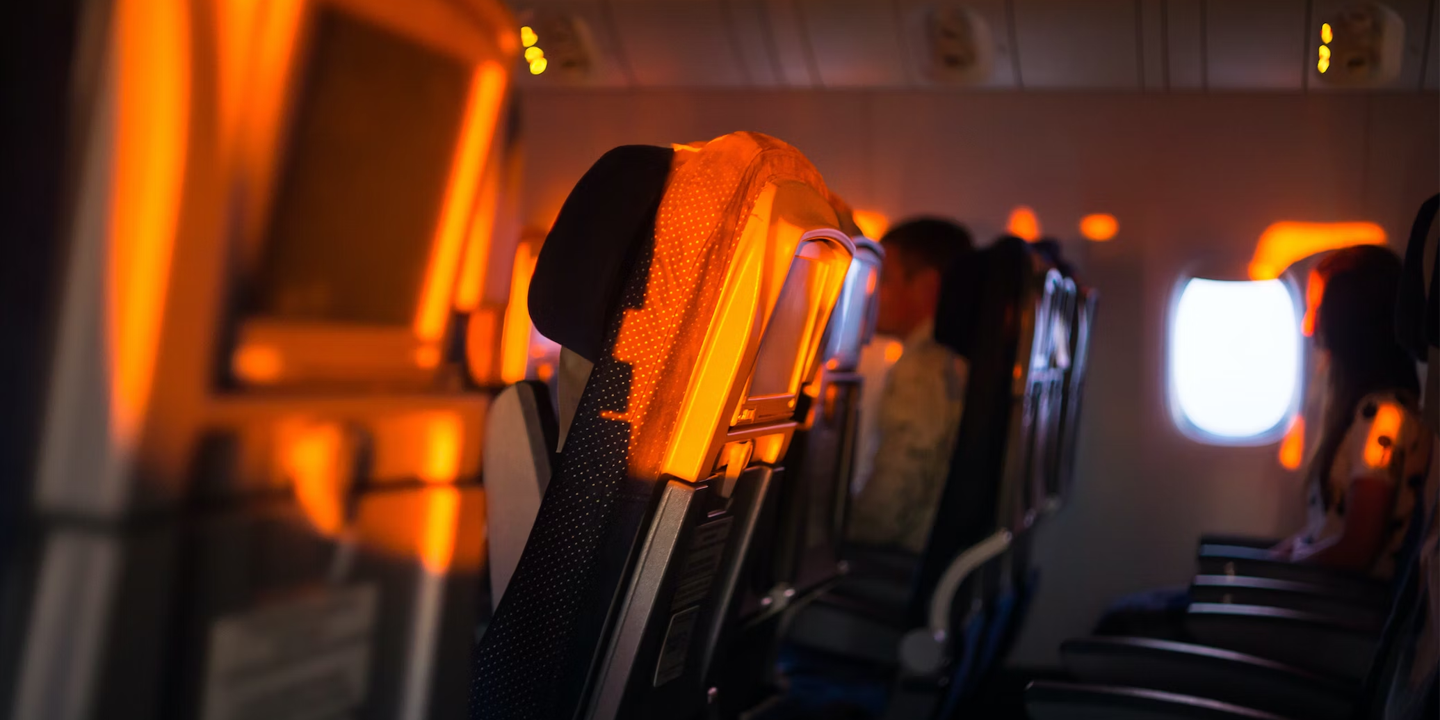 ---