The World's Most Powerful International Companies
The modern world is an illusion. It seems like we have more choices than ever before when it comes to where we spend our hard earned money, right? But the reality is, the people at the top have made sure there's really only ten or so companies in any given industry. Don't believe me? Well let's take a quick look at the most companies businesses that own the modern world.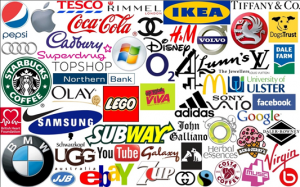 Truth N Fact
---
30. Nestle
There's a very good chance you have Nestle products in your home right now.  From Haagen-Dazs to DiGiorno Pizza, Wonka candies, L'Oreal and Maybelline cosmetics, plus 74 different brands of water, Nestle's reach is impossible to avoid. Nestle's annual revenue is a staggering  $240 billion! But while that's an impressive amount, it doesn't even put them in the top 10 Largest companies in the world. (You can find out more about those in a little while.)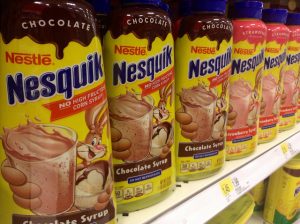 Flickr
29. PepsiCo
Ah, the company that gave the world an alternative to Coca-Cola… But PepsiCo gave us more than just Pepsi. They've blessed the soft drinks aisle with Gatorade, Mountain Dew, and 7UP amongst others. And what's more, there are some PepsiCo products that may surprise you. Brands like Aunt Jemima syrup, Quaker Oats, and even Lay's potato chips, Cheetos, and Ruffles, are all PepsiCo products. If it's a snack, Pepsi probably has something to do with it. To top that off they recently recorded over $66 billion in revenue in one year. Side note, PepsiCo also own Captain Crunch, which prior to writing this article I was certain was owned by Kellogg's. The More you Know!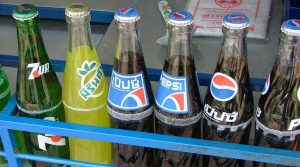 Wiki Commons
28. General Mills
General Mills is a huge name in breakfast cereal with a respectable annual revenue of $15.6 billion in 2017. The company also owns brands like Green Giant, Betty Crocker, Yoplait yogurt, and even Totino's. You could literally go an entire day eating nothing but General Mills food! Cocoa Puffs for breakfast, pizza rolls for lunch, and Hamburger Helper for dinner with a side of Green Giant green beans. Then for good measure just throw in some Betty Crocker dessert and complete the realization that General Mills owns your life.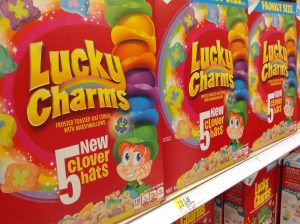 Flickr
27. Coca-Cola
Coca-Cola is one of the largest soft drink brands in the world, but you already knew that, right?  
Unlike the previous entries on this list,  Coca-Cola tends to stick with what they're good at. Coca-Cola also owns Sprite, Mellow Yellow, Fanta, Powerade, and Vitamin Water to name just a few. And while you'll be hard-pressed to find someone who admits to liking Pepsi more than Coca-Cola, fact remains Coca-Cola does roughly $25 billion in profit a year...Almost $10 billion less than Pepsi. So either PepsiCo's umbrella products are outselling Coca-Cola's, or someone's lying about preferring Coke.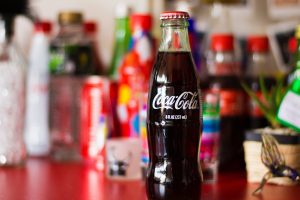 Pexels
26. Unilever
Unilever is a brand that most people will probably be familiar with thanks to Lipton iced tea. That being said, they also own brands like Ben & Jerry's, Klondike, popsicle, Wishbone, and Skippy peanut butter. Unlike Nestle, Pepsi, Coca-Cola, and Kellogg's, Unilever operates on the down low, so it's not a surprise that they're less well-known than some of their competitors. That doesn't mean they're any less successful though In fact, Unilever posts annual profits of over $10 billion!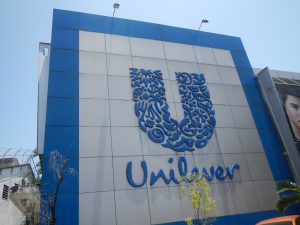 Wiki Commons
25. Mars
Mars is probably best known for their candies such as Mars Bars, M&Ms, Snickers, Milky Way, Twix, Three Musketeers, and pretty much everything else that tempts you at the checkout line. But did you know Mars also owns brands like Uncle Ben's, the entire Wrigley Corporation (which owns pretty much every single brand of chewing gum out there plus), Skittles, Starburst, and Altoids. Basically, if you ever had a Grandmother that carried around treats for you in her massive purse, thank Mars.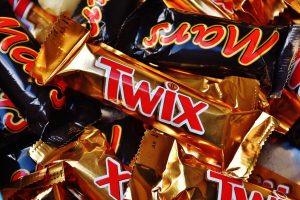 Pixabay
24. Danone
Danone is best known for their yogurt brands, including Dannon Yogurt, Oikos Greek yogurt, and Activia. But Dannon also owns Evian water, Land o Lakes butter, Silk Almond Milk, and more. Danone is actually the world's largest supplier of yogurt and yogurt related goods, and does upwards of 24 billion euros in annual revenue.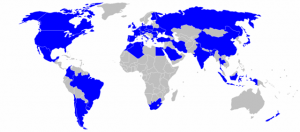 Wiki Commons
23. Mondelez International
Don't be surprised if you're unfamiliar with Mondelez International. But with $26 billion in profits in 2016 alone, I guarantee you're familiar with their brands. I'm talking Cadbury, Oreo, Ritz, Nabisco, Velveeta, Toblerone, Chips Ahoy, Tang… sound familiar?., Mondelez International actually operated under 'Kraft Foods' until they rebranded n 2012.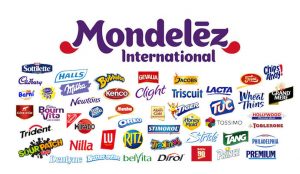 Chicago Labor
22. Associated British Foods
Associated British Foods is the world's second largest producer of sugar and baker's yeast. Associated British Foods also owns Ovaltine, Jordans, Karo corn syrup, Patak's, and Twinings. And the fashion bargain hunters among you will be interested to learn Associated British Foods also operates the Primark retail division in 11 different countries.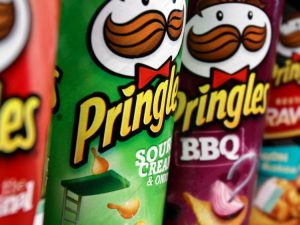 Business Insider
21. JBS S.A.
JBS S.A is the largest meat processing company in the world. They also own brands like Pilgrim's Pride, Swift Premium, Black Angus, and Aspen Ridge beef. With over 150 industrial plants worldwide JBS S.A. is the largest producer of beef, chicken, pork, and meat by-products with an annual revenue of over $50 billion dollars.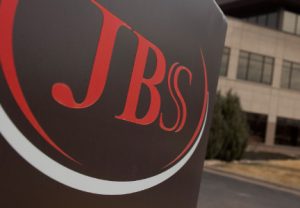 Food Business News
20. Anheuser-Busch
Onto the world's largest brewing company now, and that honor goes to Anheuser-Busch. Never heard of it? Well what about brands like Budweiser, Stella Artois, Beck's, Michelob, Bacardi, Busch beer, and Landshark lager?,And that's not even getting started on a range of non-alcoholic drinks. Anheuser-Busch  controls over 200 beer brands in total, which are sold in 130 countries around the world. And for a slightly left-field fact,, Anheuser-Busch used to own and operate the Sea World theme parks... just seems like a weird direction for a brewery company to go.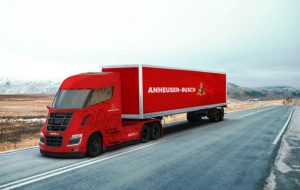 Anheuser Busch
19. Comcast
Ok, we're moving away from the food and drink companies now. And we're taking a look at the media giant Comcast. They're probably best known for their Xfinity brand, but Comcast also owns MSNBC, NBC Universal, AT&T, and E entertainment. These brands combined pull in $62.5 billion in revenue every year! And that makes Comcast among the most successful media companies in the world.
If that weren't already enough, Comcast is the largest home internet service provider in the United States, and is the nation's third largest home telephone service provider.
But despite their enormous revenue, Comcast is frequently criticized for poor customer satisfaction, which Ogden ranks among the lowest in the cable industry.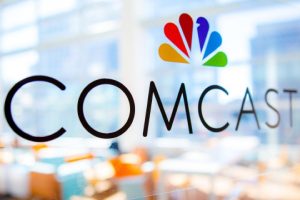 Philly Mag
18. Time Warner
When Time Inc. and Warner Communications merged in 1990, Time Warner became the world's largest media conglomerate. Fast forward to the modern day, and it's currently the world's third largest entertainment company. Time Warner owns television giant HBO, media companies like Turner Broadcasting System, the CW, Warner Brothers Pictures, and even DC Comics and more.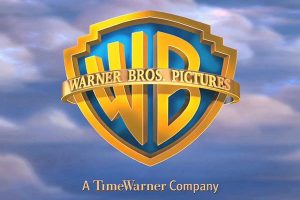 The Street
17. The Walt Disney Company
Considering The Walt Disney Company owns Pixar, Marvel, Lucasfilm, and of course its own film division (not to mention the current acquisition news with Fox), there's a good chance it will produce most of the films on your "must watch" list this year.  Add in Touchstone Pictures, ABC Television, ESPN, 50% of A & E Networks, Walt Disney and Hollywood Records, The Disney theme parks and more, and the reality becomes apparent… Walt Disney Company owns most of pop culture. With their recent acquisition of 21st Century Fox, Disney will only continue down this path until they're the only media company in existence. I for one welcome our mousey overlords.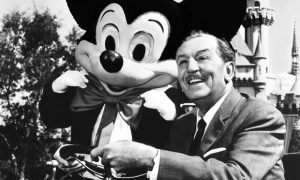 Laughing Place
16. Viacom
If Disney is the squeaky-clean family-friendly corporation, Viacom exists to be the opposite side of the spectrum. Owning brands like Nickelodeon, VH1, BET, MTV, Paramount Pictures, and Comedy Central, Viacom brings in $15 billion of revenue a year.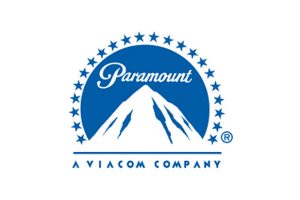 The Wrap
15. Johnson & Johnson
With revenues exceeding 76 billion dollars, Johnson & Johnson is a juggernaut when it comes to international business. Johnson & Johnson owns 275 different companies in over 60 countries, including brands like Tylenol, Band-Aid, Neutrogena, and more.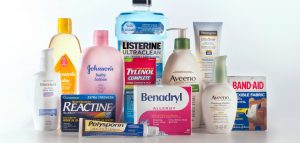 JNJ Canada
14. Ford Motor Company
Ford Motor Company is one of the most profitable automobile and commercial vehicle manufacturers in the world. Ford boasts a revenue exceeding $156 billion! It comes from selling cars under the Ford, Lincoln, Troller, and FPV brands. Additionally, Ford owns 8% of Aston Martin, 49% of Jiangling, and has joint ventures in China, Taiwan, Thailand, Turkey, and Russia.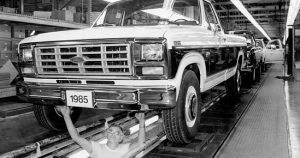 Corporate Ford
13. Procter & Gamble
Procter & Gamble is one of the world's largest producers of cleaning, personal care, hygiene, baby, and oral care products. With brands like Bounty paper towels, Crest toothpaste, Febreeze, Gillette razors, Pampers diapers, and Tide laundry detergent all exceeding net sales of $1 billion annually, Procter & Gamble consistently find themselves with annual revenue exceeding $65 billion, and a spot on the Fortune 500 list.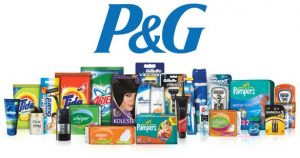 Everything-PR
12. Citigroup
Citigroup is the fourth largest bank in the United States, and extends its operations to the rest of the Americas, Asia, Africa, Europe, the Middle East, and Australia. And how's this for eye-watering? Citigroup controls combined assets of over $1.8 trillion. With revenue of over 71 billion dollars, Citigroup is the fourth largest bank in the United States with over 200 million customers.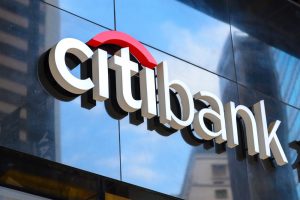 Pymnts
11. ExxonMobil
ExxonMobil is the largest of the "Big Oil" companies. ExxonMobil is based in Irving, Texas, and is the United States biggest and most powerful oil company. It's the largest direct descendant of Rockefeller's Standard Oil Company and the 10th largest company in the world by revenue.  ExxonMobil produces 3.921 million barrels of oil every single day!, With revenue of over $237 billion, Exxon is a powerhouse in the oil and gas industry.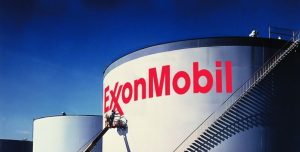 Connect Nigeria
10. Verizon Communications
Verizon communications is a descendant of the Bell System. Originally known as Bell Atlantic, Verizon Wireless is the largest wireless communication service provider in the United States with 147 million customers and revenue exceeding $126 billion. Verizon is also the second largest telecommunications company after AT&T.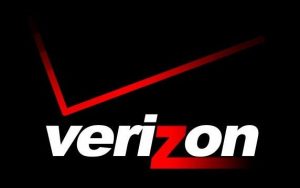 Tech Stock Insider
9. Microsoft
Microsoft was founded in 1975 by Paul Allen and Bill Gates, and has grown to become one of the most powerful and profitable companies in the world. Microsoft is best known for the Microsoft Windows operating system, The Microsoft Office line of products, Internet Explorer, the Xbox video game console, and the Microsoft Surface laptop computers. Additionally, Microsoft owns LinkedIn, Skype, and the Bing search engine (yes, that's still a thing). Microsoft  owns stakes in Barnes and Noble and Facebook too. Second only to Apple in revenue, Microsoft is predicted to be worth $1 trillion USD by 2020.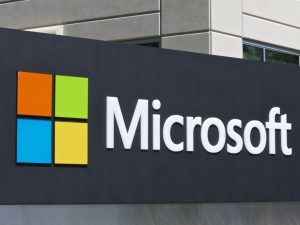 Windows Central
8. Wells Fargo
Wells Fargo is a US multinational bank and financial holding company. With an estimated $1.5 trillion in assets and a market value of $281.65 billion, Wells Fargo was named Forbes most powerful brand in the world in 2014. Wells Fargo is known for its significant lobbying presence in the United States Congress, essentially proving the statement that money is power.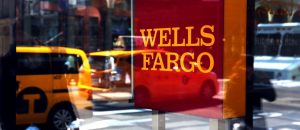 Digiday
7. Berkshire Hathaway
Berkshire Hathaway is an American multinational conglomerate holding company which owns GEICO, Dairy Queen, BNSF Railway, NRG, Fruit of the Loom, Helzberg Diamonds, Pampered Chef, as well as significant percentages in the Kraft Heinz company, American Express, Coca-Cola, Wells Fargo, and Apple. (Some of which you may recognize from earlier in the list.) Additionally, Berkshire Hathaway is the largest shareholder in United Airlines and Delta Airlines and top three shareholder in Southwest and American Airlines. Best known for its leadership by American investor Warren Buffett, Berkshire Hathaway is the third largest public company in the world and 9th largest conglomerate by revenue, which exceeds $242 billion.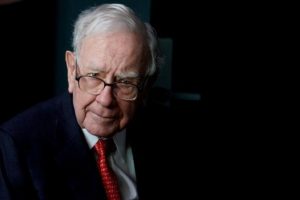 Live Mint
6. Volkswagen
Volkswagen is the world's largest automaker in terms of sales (as of 2016.) With annual revenue of over $269 billion USD in 2017, Volkswagen has manufacturing plants in Germany, Mexico, the United States, Slovakia, China, India, Indonesia, Russia, Malaysia, Brazil, Argentina, Portugal, Spain, Poland, the Czech Republic, Bosnia and Herzegovina, Kenya, and South Africa. Additionally, Volkswagen owns Audi, Bentley, Bugatti, Lamborghini, Porsche, Ducati, and oversees SEAT in Spain and Škoda Auto in the Czech Republic. Volkswagen has also promised to become the world's largest electric car manufacturer, which I'm sure will make all of the hippies that drove Volkswagen Vans around quite happy.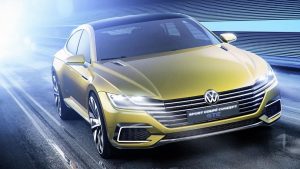 PC Mag
5. General Electric
General Electric has roots in Thomas Edison's "Edison electric light company" and is the only  company of the original 12 companies listed on the Dow Jones Industrial Average to still remain listed on that index. Over it's 121 year history, General Electric has managed to gets its fingers in LOTS of pies… it now operates in the aviation, healthcare, power, digital, transportation, oil and gas, lighting, and venture capital industries. General Electric is  ranked as the 13th largest firm in the United States by gross revenue (in excess of $122 billion) and the 4th largest company in the world. GE also holds assets valued at $378 billion. With multiple subsidiaries employing almost 300,000 people, GE is one of the most powerful companies in the world.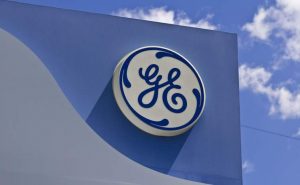 Proactive Investors
4. Walmart
Everyone knows Walmart, right? But you might not know that Walmart operates under 71 different names in 27 countries and employs 2.2 million people globally. It's also the world's largest company in terms of sales, with revenue exceeding $500 billion dollars. And get this…  $20 billion of that is profit! Walmart is the largest publicly traded family-owned business in the world.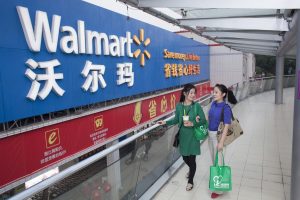 Corporate Walmart
3. Toyota Motor Corporation
Japanese automobile manufacturing company Toyota is so large it has a city named after it! Based in Toyota, (formerly Koromo) in Japan's Aichi Prefecture, Toyota is the fifth largest company in the world in terms of revenue. Toyota produces more than 10 million vehicles every year and in 2012 produced its 200 millionth vehicle. Toyota is also the market leader in sales of hybrid electric vehicles with its Prius line selling over 6 million units worldwide as of January 2017. Toyota also owns and operates the brands Lexus, Scion, Daihatsu and Hino Motors, and has stakes in Fuji Industries (Subaru's parent company) and Isuzu. Toyota sees revenue of 27.6 trillion yen annually and has over 48 trillion yen in total assets.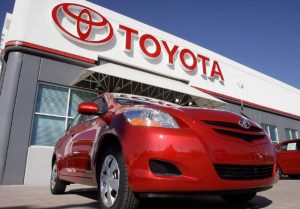 Business Day Online
2. Industrial and Commercial Bank of China
If money is power the Industrial and Commercial Bank of China (ICBC)is the most powerful company in the world, bar none. With $3.616 trillion in assets, and over $43 billion in pure profit, ICBC wipes the floor with literally every other entry on this list. Considered the largest bank and public company in the world, it ranks number 1 in The Banker's Top 1000 World Banks ranking, and first on the Forbes Global 2000 list of the world's biggest public companies.
ICBC is headquartered in Beijing and has a foothold in every continent except Africa and Antarctica and employees over 425,000 staff. ICBC has 2.5 million corporate customers and 150 million individual customers. ICBC a young company, founded in 1984. Keep in mind some of the companies on this list have been around for 200 or more years. ICBC hasn't even made it to it's midlife crisis yet. If that doesn't scare you, I don't know what will.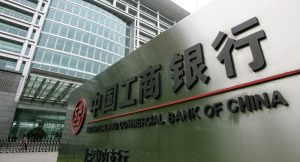 Sputnik News
1. Kellogg's
Kellogg's is the other big name in breakfast cereal. Kellogg's produce family favorites like  Frosted Flakes, Fruit Loops, and Rice Krispies. But they don't call it at a day at breakfast! Kellogg's also own Keebler, Pop-Tarts, Eggo, Cheez-It, and Pringles. They're grrrrrrreat! (At ensuring all your hard earned cash goes into their pockets for breakfast cereal and cookies.)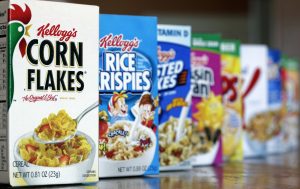 WSJ
---
KEEP ON READING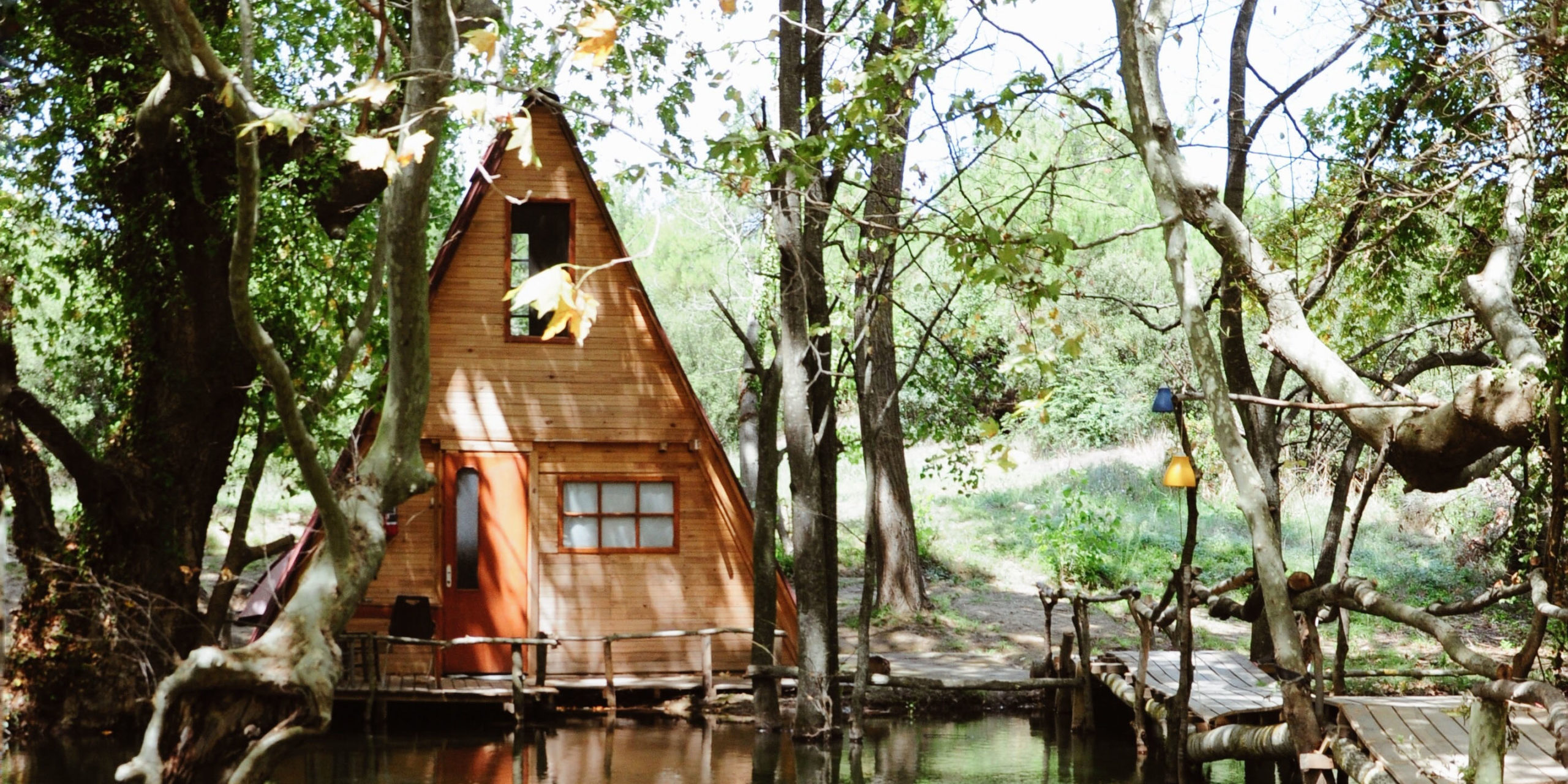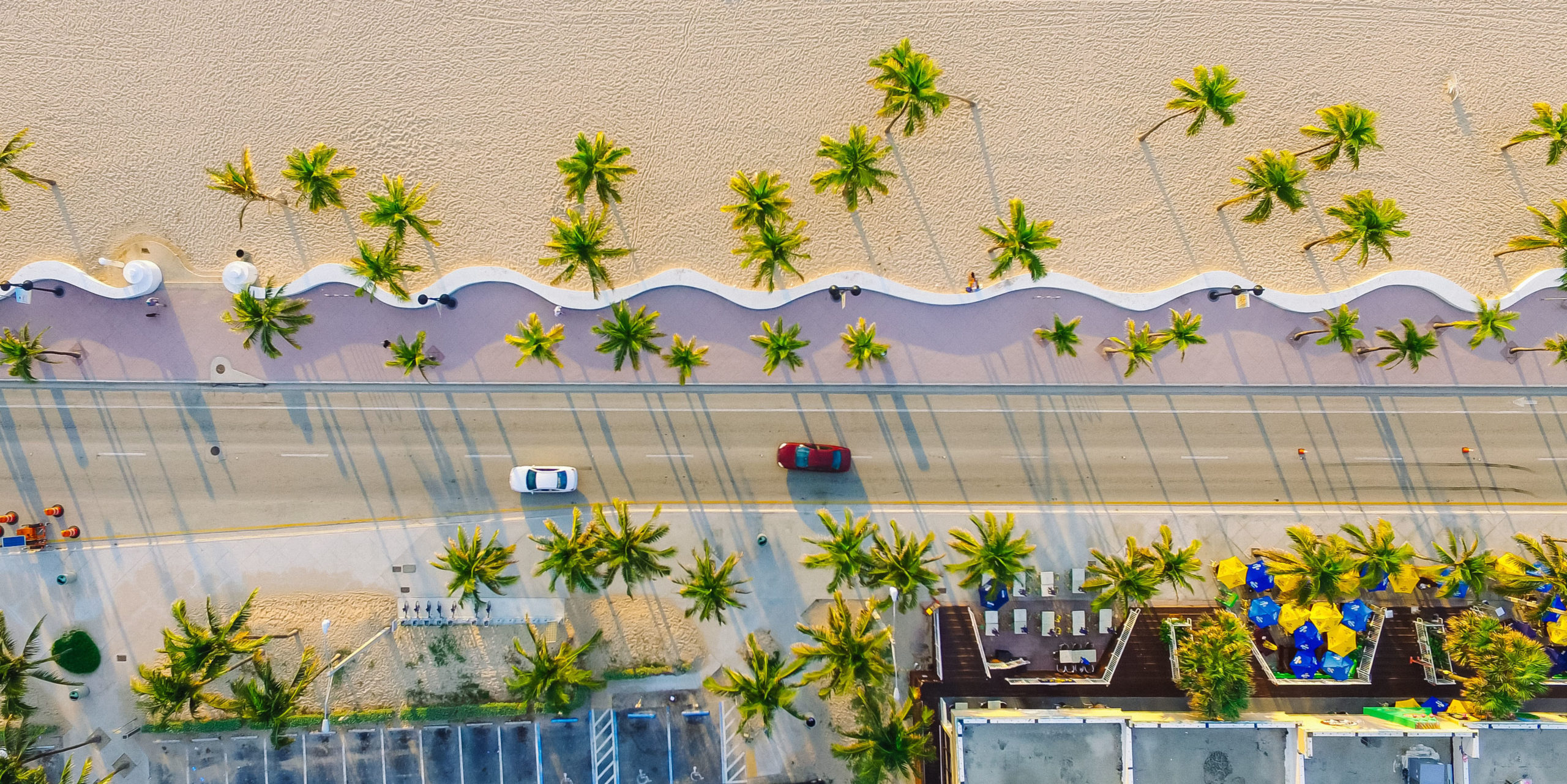 ---