The Most Photographed Places In The World
Thanks to smart phones, taking a picture is more convenient than ever--and it shows. 1.8 billion images are uploaded to the internet every single day. A lot of these, of course, are from people like you and me eager to share the beautiful places we've seen on our travels. Of course, some places are more photogenic than others: these are the 50 most photographed places in the world.

Photo by Matt Hardy from Pexels
---
50. Yosemite National Park, Utah
This national park with its soaring cliffs and lush forests is a magnet for both professionals and amateurs photogs. But it's the park's many waterfalls that usually steal the spotlight, especially Horsetail Falls, which lights up a brilliant orange when the sun hits it just right.

Pixabay
49. Piazza San Marco, Venice
As far as visitors to Venice are concerned, all roads lead to Piazza San Marco, or Saint Mark's square, as it's known in English. The city's architecture stars are all here: St. Mark's Basilica, the Doge's Palace, and the Bridge of Sighs. Plus about a zillion pigeons. Bonus points if you happen to catch a shot of the square when it's flooded, and the city sets up makeshift plywood bridges.

Image by StockSnap from Pixabay
48. Las Vegas Strip
The City of Sin gets 39 million visitors every year, so it's no surprise that it's one of the most photographed places in the world. Last year alone the strip was tagged on over four million Instagram posts. Caesar's Palace and its iconic fountain are especially popular for snap-happy tourists.

Image by Michelle Maria from Pixabay
47. Stonehenge, Wiltshire
The ancient site, constructed about five thousand years ago, is muse to historians around the world. It's a UNESCO World Heritage site that tons of people come to see every year, and its mysterious rock formations make for a great photograph.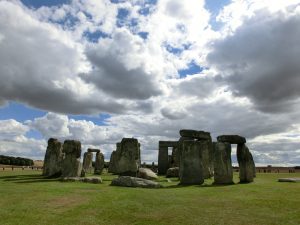 Image by
46. Niagara Falls, Buffalo
One of the seven natural wonders of the world pulls a ton of visitors. The incredible waterfall is 167 feet tall and that roar it makes is the 85,000 cubic feet of water pouring over it per second. Over a million people board the Maid of the Mist each year, which allows you to get a closer look at the falls, and fully soaked in the process.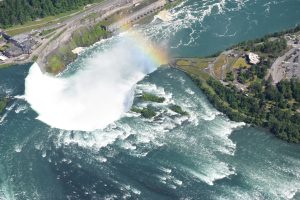 Pixabay
45. Tower Bridge, London
This impressive suspension bridge is one of London's most recognizable landmarks, not to be confused with London Bridge of nursery rhyme fame, which is about half a mile away. Unlike some of the other most photographed places in the world, Tower Bridge has a conveniently located observation deck on the banks of the River Thames for intrepid photographers looking for the perfect shot.

Image by E. Dichtl from Pixabay
44. Cinderella's Castle, Orlando
The heart of DisneyWorld in Florida is Cinderella's Castle, replicated faithfully from the animated movie. The romantic building with its blue spires is truly an icon, and all of the Magic Kingdom's 17 million visitors per year are grabbing shots of this fairytale come to life.

Pixabay
 

43. Pyramids of Giza, Cairo

"So what?"—said no one ever about this tourist attraction that also happens to be one of the seven wonders of the ancient world. It's a pretty spectacular sight, though Sphinx and the four pyramids that make up the ancient site in Giza are a bit of a walk—or ride, if you hire a camel. Make it easy on yourself—rent a camel.

Image by
42. The Grand Canyon, Arizona
Last year alone, the Grand Canyon was tagged on Instagram over two million times. The incredible vistas and deeply carved cliffs are a favorite for visitors and photographers, though most would say that their immense size is difficult to capture on film. This is one site where you really have to see it to believe it.

Image by
 

41. Golden Gate Bridge, San Francisco

The famous art deco suspension bridge connects San Francisco to North Bay and is 4,200 ft long. Since the bridge is often obscured by that famous San Francisco fog, it can be tricky to get a clear shot of this landmark and its memorable red hue.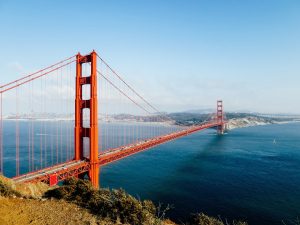 Pixabay
40. Gardens by the Bay, Singapore
If you only have a few hours to spend in Singapore, Gardens by the Bay is the one stop you absolutely have to make. A national landmark, it's difficult to describe in words the wonder of this fantastical ode to tropical plantlife. The towering vertical gardens are lit up at night and can be seen from all over the city. The Skyway that winds between them gives you a stunning view of both the park and the Singapore skyline--two great photo opportunities in one!

Pixabay
39. The Basilica of Sacré-Cœur, Paris, France
The Montmartre area of Paris has a lot of snap-happy locations, including its quaint narrow streets and the Moulin Rouge. But the most photographed by far is the church on top of the mountain for which Montmartre is named. It's a bit of a climb, and brace yourself million souvenir hawkers and pickpockets mauling you on the way up. But once you get to the top, not only is the church itself incredible, but you can get a pic the City of Love laid out like a rug at your feet.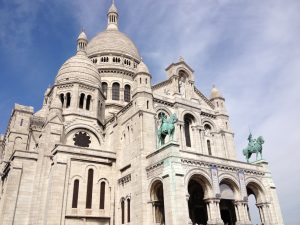 Pixabay
38. Park Güell, Barcelona, Spain
This sprawling park with its distinctive mosaics in on Carmel Hill, offering an amazing view of Barcelona and Catalonia beyond. Designed by Antonia Gaudi, the famous Spanish architect, the park has some of his signature whimsical touches, like the organic walls and statues decorated with colorful ceramic tiles.

Pixabay
37. Table Mountain, Cape Town
This flat-topped mountain is a geological curiosity. The central landmark in Table Mountain National Park soars to over 3,500 feet and makes for a great hike, but if a picture is what you're after, the best views can be had from one of Cape Town's suburbs, Blouberg.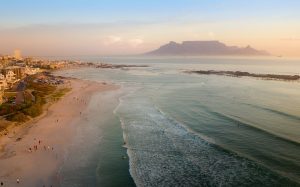 Image by
36. Sydney Opera House, Sydney
The most famous building in Australia, bar none. It's impressive architecture, which was designed to look like a ship's sails, are so iconic that they've come to represent not just Sydney, but the rest of the country as well. The epic performance hall isn't just a pretty face; it's also keeping legions of tourists entertained year-round with 40 shows per week in a variety of genres. Good news for those of us who think opera leaves something to be desired.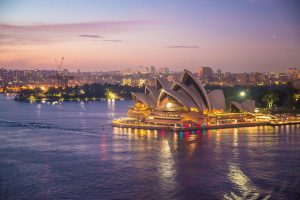 Pixabay
35. Duomo di Milano, Milan
The cathedral of Santa Maria Nascente—the Duomo di Milano—is the most magnificent example of Gothic architecture you'll ever see. Hauntingly beautiful, it was designed to look lighter than air, as if it could float into the heavens. It took more than six centuries to complete—but it only takes a split second to snap a picture.

Pixabay
34. Great Wall of China, Huairou
Of course it's impossible to take a picture of the Wall as a whole--it would never fit in the frame. At 13,000 miles long, there are plenty of opportunities to take a great photo at one of the most popular tourist attractions in the world. In this case, it's not just the Wall that's worth the (digital) film, but the incredible landscape of China spread out around it.

Photo by Johannes Plenio from Pexels
33. Trevi Fountain, Rome
This decorative Rococo fountain bedecked with marble statues is just one of so many famous landmarks in Rome. The Trevi captures a ton of Italian history in one place; it's built on an ancient Roman aqueduct, it sits in front of a Medieval Palace, was built in 1732, and was then immortalized in the famous Fellini picture, La Dolce Vita. Don't let that iconic scene fool you though; you're not allowed to swim in it.

Image by
32. Berlin Wall, Berlin
Previously a guarded divide between East Germany and West Germany, the wall stood as both a physical barrier and an ideological one. Torn down in 1989, this symbol of the Cold War—or what's left of it—is now covered in art and memorial plaques.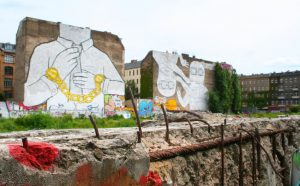 Wikimedia
31. CN Tower, Toronto
The CN Tower was built for the sole purpose of creating a memorable skyline for Toronto, and in this, it has succeeded. Housing a rotating restaurant, a heart-stopping SkyWalk, and a glass floor observatory, it's as fun to visit as it is to take pictures of. Plus, it's a favorite for tourists on a budget, since you can go to the top for free—as long as you're willing to forgo the elevator and take the 1,776 stairs.

Image by
30. Arc de Triomphe, Paris
This famous historical landmark and national treasure is a joy for tourists—unless you're driving, since it sits at the top of what visiting motorists have politely nicknamed the "devil's roundabout." But once you find your way there via any of the 12 roads that lead to it, you'll be standing on the same turf as Napoleon. Not too shabby.

Pexels
29. Ha Long Bay, Quảng Ninh Province
Otherworldy, mystical rainforest spread thickly over towering limestone islets? Ha Long Bay is any nature photographer's dream. Grab a camera and hop on a kayak or junk boat tour for amazing views of some of the most incredible landscapes in the world. You can also visit the islands themselves, for hiking, camping, and scuba diving.

Image by
28. Duomo, Florence
The magnificent ochre dome on top of the Santa Maria del Fiore is one of the most recognizable and enduring accomplishments of the Renaissance. Inside, you can see beautiful murals and even climb to the very top of the dome for a great view of Florence. However, it's a lot harder to get a picture of the Duomo itself from that angle. 

Pexels
27. Tokyo Tower, Tokyo
This communications tower in Japan's most populous city sticks out like a sore thumb—but Tokyo wouldn't have it any other way. The red and white structure was fashioned after the Eiffel Tower, and like its French cousin, puts on a spectacular light show every night. Just remember to turn off your flash.

Pexels
26. Buckingham Palace, London
The amount of tourism the British royal residence draws to the UK annually is one of the major arguments for keeping the monarchy going. Despite questions over its practical usefulness, detractors can't deny the money brought in by tourists hoping to catch a glimpse of the Queen. Or, at the very least, snag a photo of where she lives. 

Image by skeeze from Pixabay
25. Mount Fuji, Honshu
Even though it hasn't erupted since 1707, all eyes are on Mount Fuji. That's probably because of its perfect conical shape and snow-capped peak. The volcano has been a symbol of Japan for centuries, and people everywhere are eager to climb it, paint it, and photograph it.

Image by
24. Burj al Arab, Dubai
This incredible establishment is one of the most exclusive hotels in the world. You've seen this innovative building meant to look like the sail of a ship, but that's nothing compared to what's inside. Every inch of this place is grandiose, over-the-top, and geared toward making you feel like royalty.

Image by
23. Taj Mahal, Agra
One of the most photographed places in the world is also a little, can we say it—morbid? It's not actually a palace, as many people think, but a mausoleum. It was commissioned in 1632 by the emperor as a fancy abode to house the tomb of his favorite wife. His own tomb was eventually interred there as well, making the Taj the prettiest ode to eternal love you'll ever see.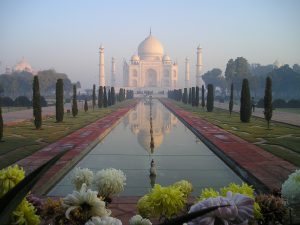 Image by
22. Christ the Redeemer, Rio de Janeiro
This immense Art Deco statue is 98 feet tall and towers 2,310 feet above Rio de Janeiro—in most photos, the statue dwarfs the city spread out below it thanks to its perch on top of Corcovado Mountain. It holds the honor of being named one of the New 7 Wonders of the World, and attracts nearly two million visitors each year eager to strike a pose with giant Jesus.

Pixabay
 

21. Dam Square, Amsterdam

Formerly a dam built on the Amstel River in 1270, over time Dam Square has become the main hub of Amsterdam. The primary attractions are the Royal Palace and the National Monument memorializing those lost in WWII. The square also hosts frequent fairs and has seen a few violent protests in its day, too.

Photo by Life of Wu from Pexels
20. Red Square, Moscow
Head to Red Square for the day and you'll be able to tick several Russian cultural landmarks off your to-do list. The historically loaded square contains the Kremlin, St. Basil's Cathedral with its famously colorful spires, and Lenin's tomb. Fun fact: it wasn't named for the Kremlin's scarlet color, but is actually called Red Square because of an accident in translation—the Russian word for beautiful, krasniy, can also mean red.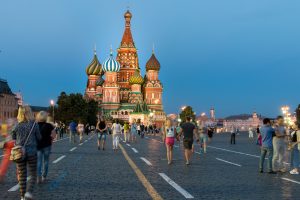 Image by
19. Space Needle, Seattle
With the Space Needle photoshopped out, most people probably wouldn't even recognize photos of Seattle. The distinctive tower is the city's most recognizable landmark, though it isn't the most visited—that honor goes to Pike's Place Market. Must be the piroshki!

Image by
18. Central Park, New York
Tucked into the center of Manhattan, Central Park is huge and has more than its share of Instagram highlights. Photographer faves include the zoo, Belvedere Castle, and the quintessential horse-drawn carriages, but the most photographed place in the Park is Bethesda Fountain, which has also featured prominently in a ton of movies.

Pixabay
17. Borobudur, Magelang
This 9th-century Buddhist temple is impressive from every angle, and in remarkable shape for having built over a millennia ago. Its lush surroundings on the island of Java offer a great backdrop for one of the most photographed locations in the world—but you might need to use panorama mode to capture all of its nine platforms.

Image by Jonathan Smit from Pixabay
16. The Alhambra, Granada
Before the spread and conquest of the Christian empire, Spain was reigned over by Muslim rulers of the Nasrid dynasty, for whom the Alhambra palace was built. Since then it's welcomed some very illustrious residents and guests, including Ferdinand and Isabella, Christopher Columbus, and Napoleon.

Image by Pablo Valerio from Pixabay
15. Machu Picchu, Cuzco
This ancient site is on the bucket lists of most travelers, and with good reason. The incredible UNESCO World Heritage Site demonstrates the power of the Incan Empire at its height, and is imbued with the romanticism of its discovery. Despite its hard-to-reach location, over a million people make the challenging hike to see it every year. 

Wikicommons
14. National Mall, Washington
This majestic landmark is a history lesson, a symbol of patriotic pride, and a major tourist attraction all in one. The National Mall is a landscaped park that includes the state capitol building, the Washington Monument, and Abe Lincoln's statue. Made famous in movies like Forrest Gump, it's also one of the most visited tourist attractions in the world.

Image by Art Bromage from Pixabay
13. Cloud Gate, Chicago
Most people don't know the name of this giant silver bean in Millennium Park, but they definitely recognize it. Designed by a British artist, Sir Anish Kapoor, for the city of Chicago in 2004, the public sculpture makes for a great photo op because of its reflective surface and surreal perfection.

Photo by Bhargava Marripati from Pexels
12. Statue of Liberty, New York
Most descriptions of the Lady of Liberty include the word "colossal," and that's exactly what this neoclassical sculpture is—huge. So huge, she was originally supposed to function as a lighthouse, a purpose which was abandoned when engineers were unable to get her torch to generate sufficient light. Nonetheless, tourists come from all over the world to take a selfie with her.

Pixabay
11. Colosseum, Rome
It's impossible not to be in awe of this large amphitheater in the middle of Rome. Built during the Roman Empire, in 80 AD, it's where citizens could gather for a bit of fun–and violent–entertainment, like gladiator fights and wild animal hunts. While you can no longer tour the inside of the building (due to concerns of over-tourism damaging the foundations), the outside will always make a great shot.

Image by Alexander Naumann from Pixabay
10. Sagrada Familia, Barcelona
This is Spanish architect Antonio Gaudi's unique take on what a church could look like. Despite breaking ground over one hundred years ago, in 1882, the building is still unfinished, but that hasn't stopped millions of tourists from flocking to Barcelona to take a pic. 

Photo by Tetyana Kovyrina from Pexels
9. Times Square, New York
Start spreading the news—well, clearly Times Square isn't news to anybody, since it gets so many visitors already. Standing in the middle of the iconic square, surrounded by theater marquees and neon lights, you really do feel like you're at the center of it all. And for once you won't get welled at for standing in the middle of the street to get the perfect shot, because the city banned cars from the square due to its popularity.

Image by
8. St. Peter's Basilica, Rome
It's appropriate that the main building of the Vatican is named after one of the founders of the Catholic church, Saint Peter. The famous facade is the most well-known feat of Renaissance architecture, a joint effort designed by the artist Michelangelo and Bernini, among others.

Photo by Kai Pilger from Pexels
7. Notre Dame Cathedral, Paris
With its somber facade, intricate spires, and dozens of grim gargoyles, Notre Dame has always been a magnet for camera lenses anywhere in its vicinity. Photographers around the world were horrified when it almost burned down last year, but thankfully it's been mostly repaired by now. On the bright side, won't the before and after photos make for a fun game of Spot The Difference?

Photo by Adrienn from Pexels
6. Burj Khalifa, Dubai
Since its construction in 2009, the Burj Khalifa still holds the title of the tallest building in the world, topping out at 2719 feet. It's a stunning structure, and while you have to buy tickets to see inside or visit the observation deck, it doesn't cost a cent to take a picture of it.

Image by Hans-Jürgen Schmidt from Pixabay
5. Trafalgar Square, London
Trafalgar Square has been a public landmark since the 13th century and has been through multiple iterations—it was formerly Charing Cross, and the King's Mews before that. Every road that leads from it brings you to another significant locale, like Buckingham Palace, The Strand, and Whitehall, making it more or less the center of London. 

Image by jyst3260 from Pixabay
4. Empire State Building, New York
Is there a more famous building in the entire world? Probably not. The Empire State Building immediately calls to mind New York and everything great about it. Even if you haven't been there, you might still feel like you have, given how often the landmark shows up in film, tv, and photos.

Pixabay
3. The Louvre, Paris
The world's largest art museum is stunning both inside and out. It's housed in the Tuileries Palace—nice digs if you can get it—but its iconic glass pyramid has become a symbol for famous Paris landmarks. Inside you can see all the most famous paintings and sculptures in the world, including the Mona Lisa, which is the most photographed painting in the world.

Image by Leonhard Niederwimmer from Pixabay
2. Big Ben, London
The most famous clock in the world by far, this tower on the Houses of Parliament at the Palace of Westminster is a London icon. It's possible to book a tour and see the inside of course, but most of the tourists stopping by are looking to grab a shot of the illustrious exterior.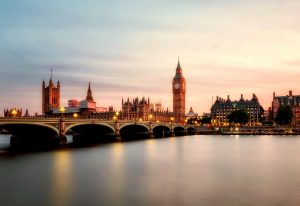 Image by David Mark from Pixabay
1. Eiffel Tower, Paris
Is it any surprise that it's number one on the list of the most photographed places in the world? Iconic, romantic—you really can't go wrong with the Eiffel Tower. Centered in a beautiful park, you can climb the iron stairs to the highest publicly accessible space in the world for a great view of Paris. And if you're really a fan, it's a pretty nice place to get your wedding photos taken.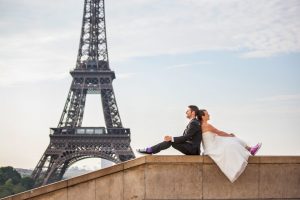 Metropolitan Photographer
---
KEEP ON READING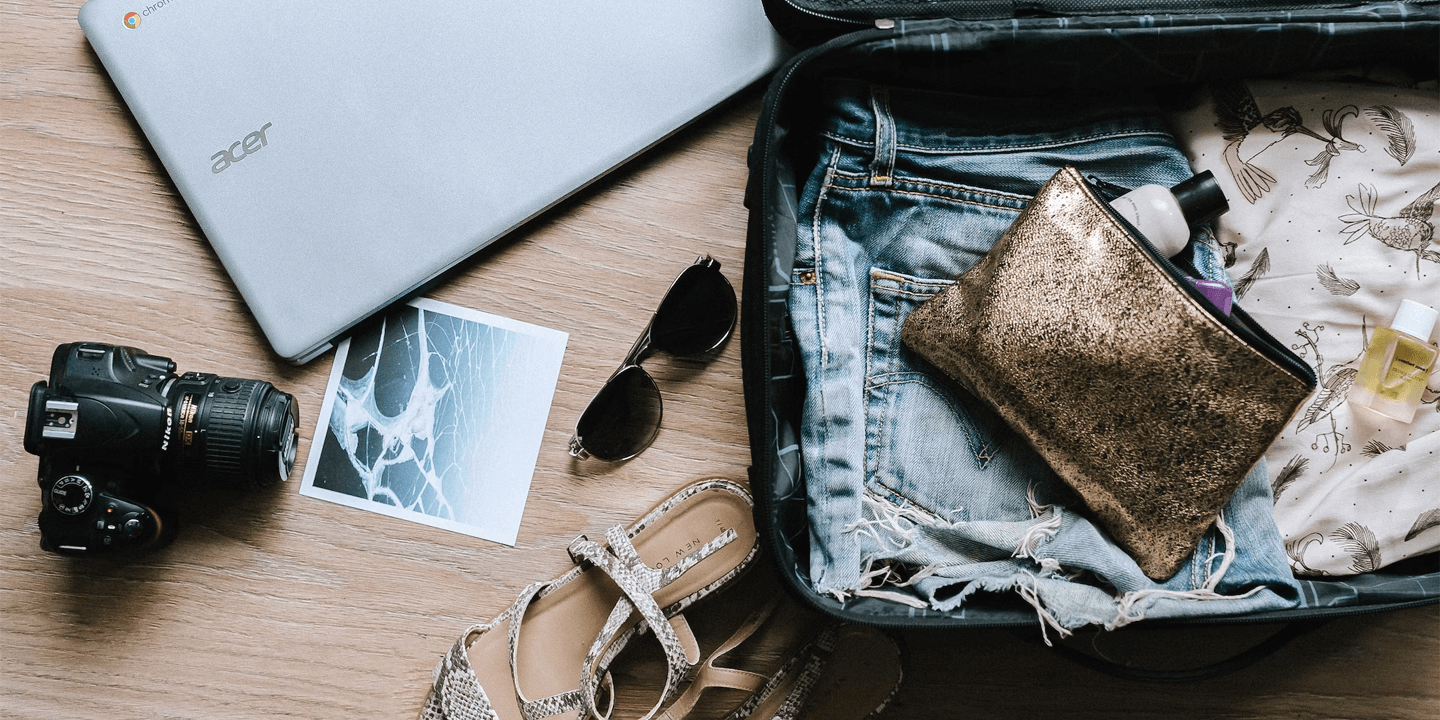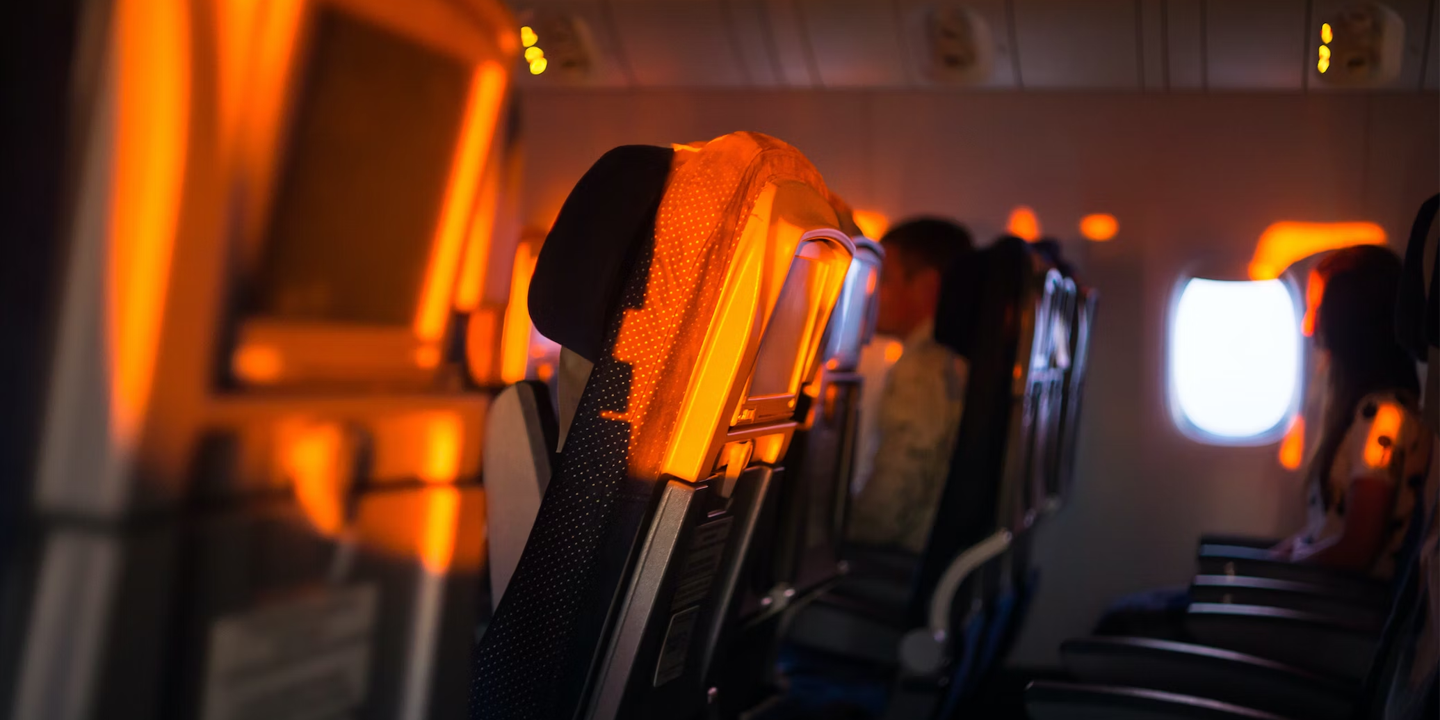 ---