5 Best Women's Travel Shoes
The wrong shoes can ruin a vacation, but the right pair can totally make it. Finding that perfect pair of shoes that will look great, take you from the cobblestones to the hills, and won't weigh down your suitcase, is essential to every traveler. These are our top picks for the best women's travel shoes for travel based on comfort, looks, price, and how easy they are to pack.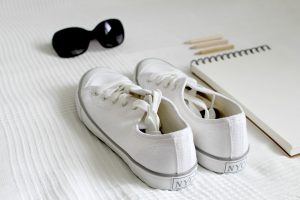 Pexels
---
Best for: traveling light
Allbirds shoes are comfortable, compact, and affordable. Best of all they're made with sustainable materials, so you can rest assured that your style isn't hurting the planet. The company commits to having the lowest carbon footprint possible, without sacrificing quality. They come in a variety of styles: running shoes, slip-ons, flats, walking sneakers, and weatherproof. All their shoes are made of a breathable weave that will keep your footsies fresh all day, and come in fashion-forward colors.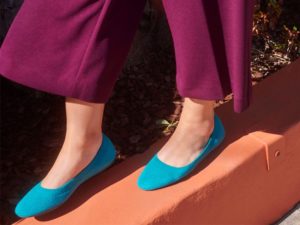 Allbirds
Best for: looking fab
If you don't want to sacrifice looks for comfort, don't worry—you can have both! Clark's brand shoes come up again and again in our travel apparel research, and that's because they're a top-notch brand that's been making sleek runners, sandals, and heels forever. With a cushioned sole and using high-end materials from top to toe, Clark's shoes look very upscale but remain affordable. Perfect if you want to hike up a mountain and head to a Michelin-starred restaurant, all in the same day.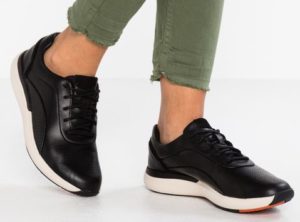 Clark
Best for: roughing it
If you're about to hike the Appalachian, or just want a shoe that will stand up to anything, then Invincible is your new fave brand. In the past, anyone looking for hardy footwear has had to forgo looks in favor of a clunky, heavy, hiking boot. Not anymore. Invincible shoes have the sleek look of a sneaker, but they're enforced with a Kevlar nail-proof sole and a hidden steel toe! Just visit the website to see a video of it being smashed with a sledgehammer—with someone's foot in it. We promise these shoes will take you around the world and back, and that's why they're one of the all-around best travel shoes for women.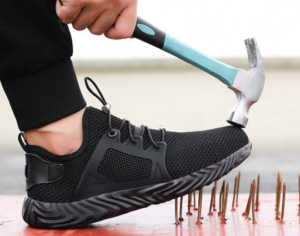 Invincible Shoe
Best for: becoming a nomad
Hand-crafted in Turkey with buttery leather in fabulous colors, these slippers are made for globetrotting beatniks and bohemian spirits. Perfect for strolling markets looking for authentic Kilim rugs, or pairing with a cute dress to meet a stranger on a beach. It's hard to believe that a shoe that looks this good can be so comfortable, but they are. Check out the owner's photos of the pair he wore for a trip around the world. Plus, they have a cool factor of 100, spotted on the feet of New York magazine editors and celebs who've tuned in to these chic treads.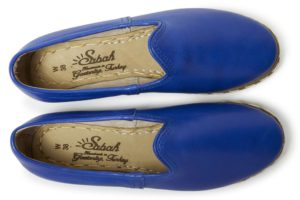 Sabah
Best for: the nostalgic sort
Teva's have been around forever. Your dad wore them, your algebra teacher wore them, and if you grew up in the 90s you probably had a mini pair of your own. Guess what? They're cool again! And you can still find these classic sandals with their signature velcro straps in multiple colors and styles. We're fans of the classic black and the vintage multi-color set pictured. Tevas are awesome for walking, but they also double as great shower shoes and swim shoes because they're waterproof. Pair them with jeans, a bikini, or a ballgown, and you're pretty much good to go.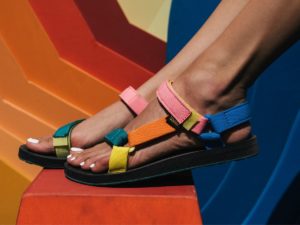 Teva Shoes
---
KEEP ON READING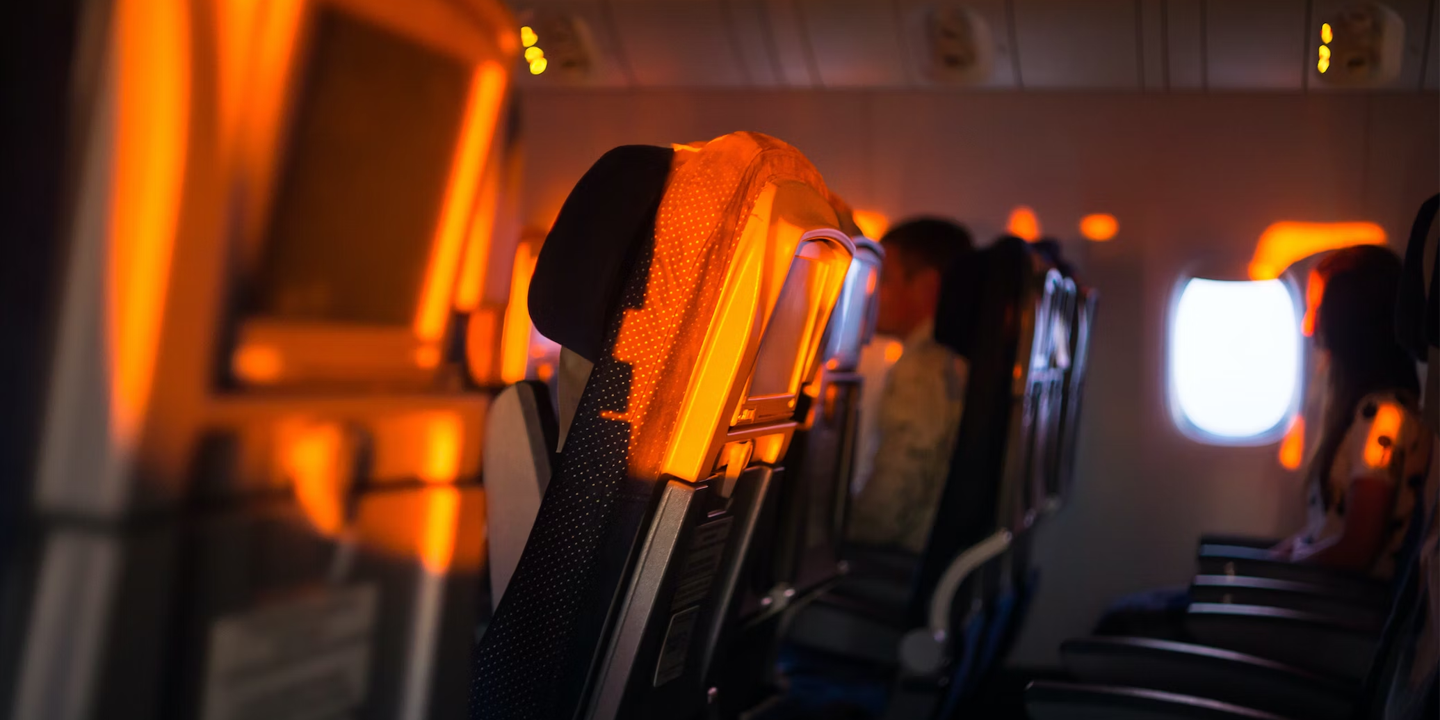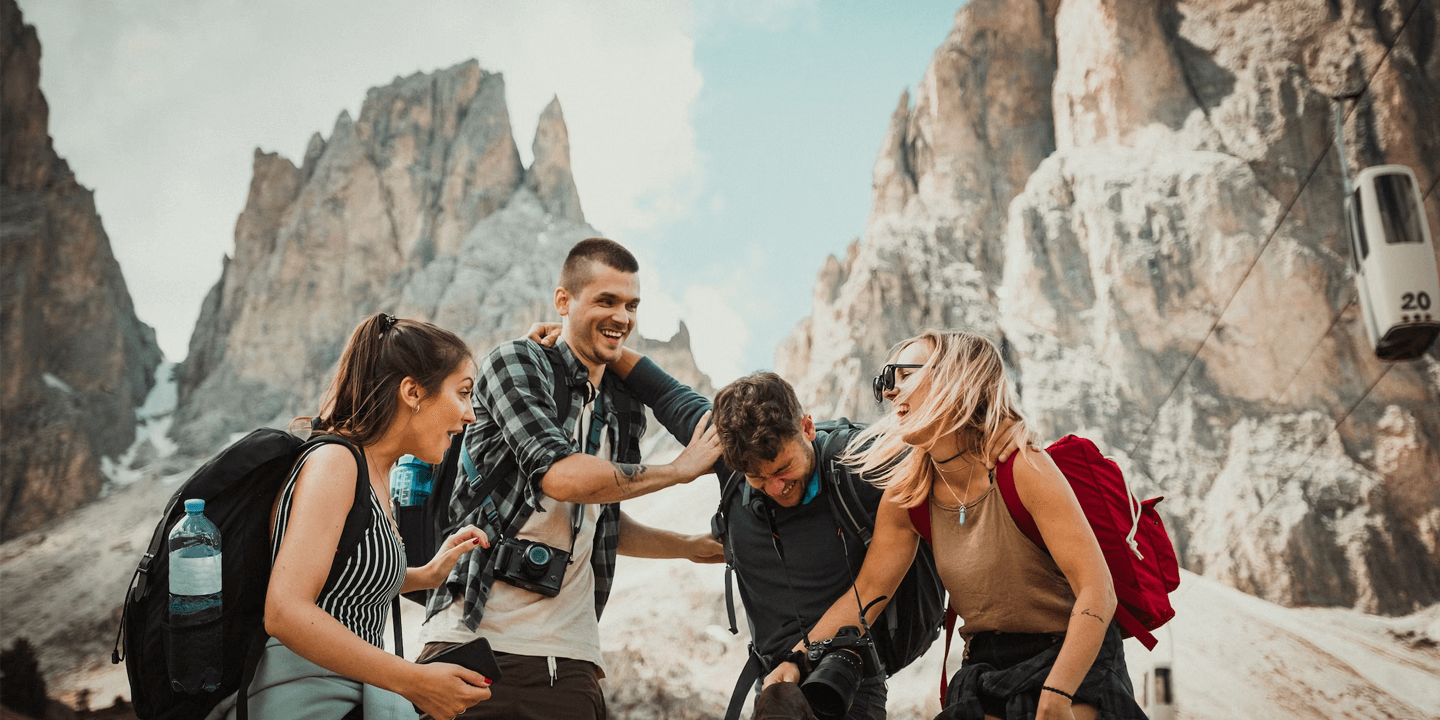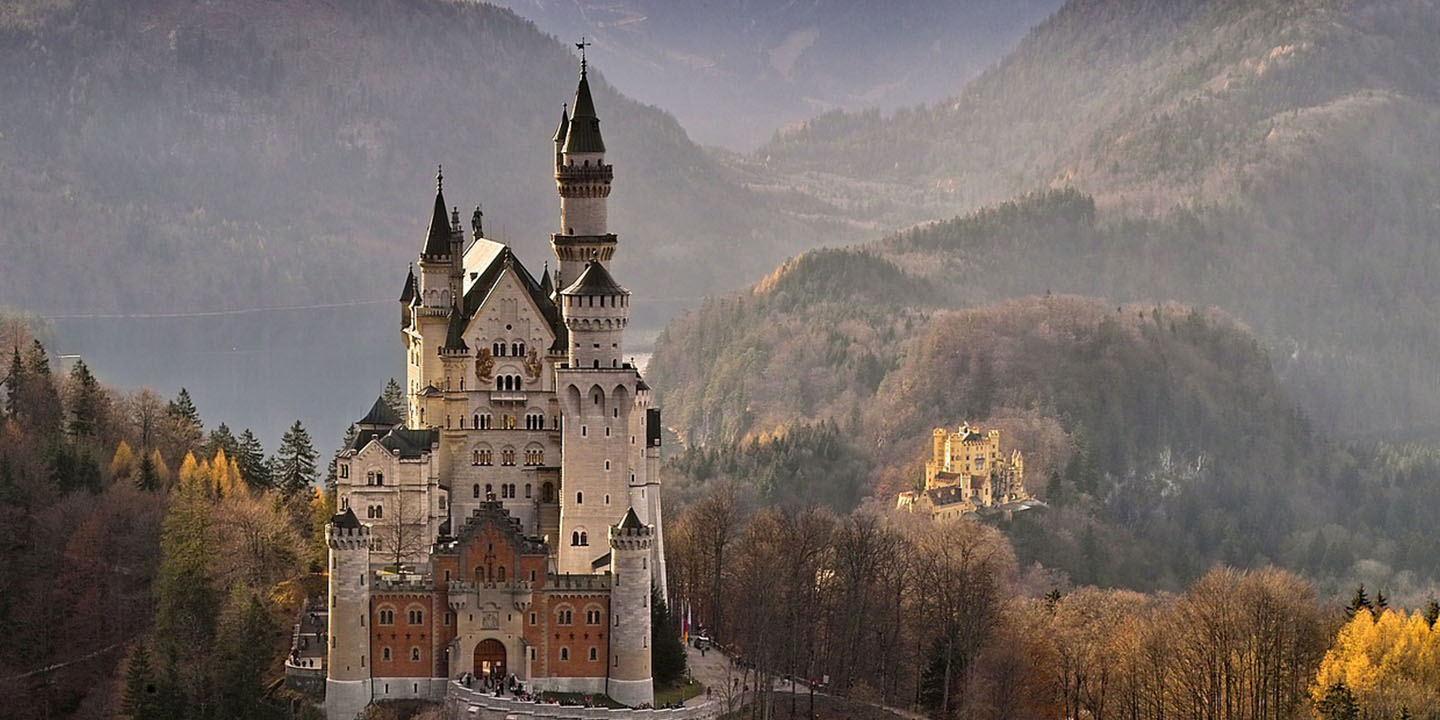 ---