When you love to travel, a passport is indispensable. Each year, the Henley Passport Index surveys passports and the access they provide to more than 200 countries worldwide. The findings show which travel documents have the most freedoms when it comes to exploring the world. Wondering which countries have the most powerful passports in the world in 2020? Read on to find out.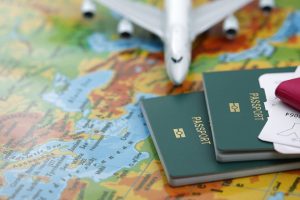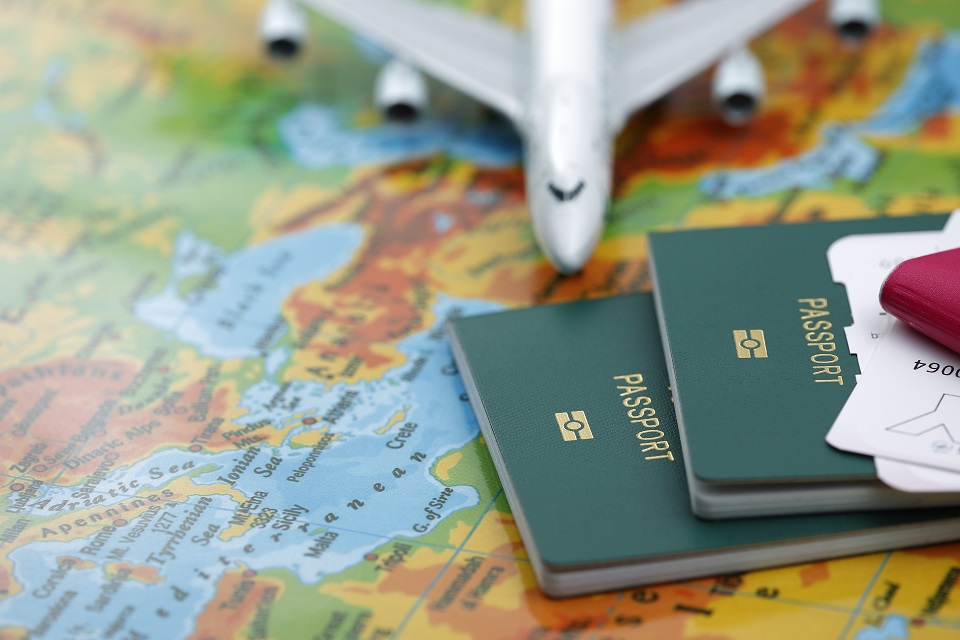 ---
40. Romania
Romanian citizens can visit 172 countries with ease, with notable exclusions being the US, Russia, and China. Romanian citizens have a good global reputation which accounts for some of their freedoms. It doesn't hurt either that the country is part of the EU, meaning Romanians can live and work in any of those participating countries.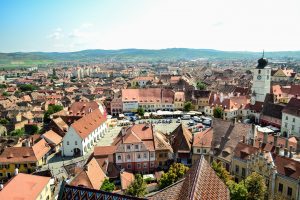 39. Cyprus
The Cyprian passport has been in the news a lot lately. Because of its travel freedoms, lots of people want it, and some people are willing to pay a premium for it. In the past, Cyprus has "sold" its travel document to any investor who puts 2.5 million or more into the country, earning it the nickname of the "Golden Passport."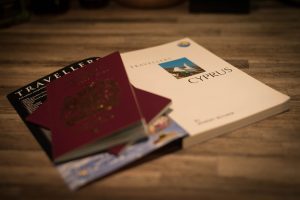 38. Chile
Out of all the countries in Latin America, Chileans have the passport with the most freedoms. They have visa-free access to 174 countries around the world. The country is turning into a tourism powerhouse in its own right, with tourists flocking to its incredible national parks and vistas.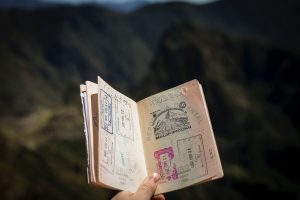 37. Monaco
Passports from this wealthy country are called Monegasque passports. They're highly coveted for their status, freedom of mobility, and because holding one means you also have Monaco citizenship. However, they're equally hard to get, and only 9,000 lucky people have one.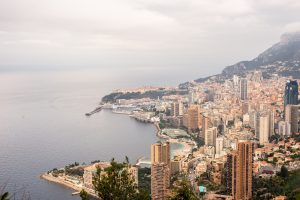 36. Poland
Poland is steadying moving up the list, and that's thanks in part to the US's Visa Waiver Program. Previously, holders of Polish passports had to apply to enter the US, but now they're free to visit and stay up to 90 days without filling out any paperwork.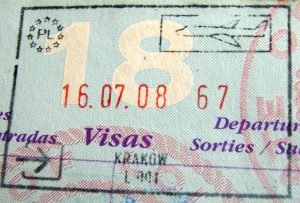 35. Malaysia
One of the top four Asian countries with powerful passports, Malaysia has access to 180 countries either without a visa, with a visa upon arrival. Somewhat more impressive is how fast citizens can get their passports, however; usually in an hour. Who knew bureaucracy could be so efficient?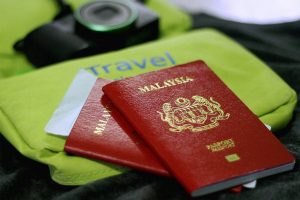 34. Lichtenstein
This tiny place in the Alps is technically a German-speaking micro-state ruled by a semi-constitutional monarchy headed by the Prince of Lichtenstein. Mostly castles and banks, it has a reputation as a billionaire tax haven. At least that means that its citizens can probably afford to travel to the 180 countries that a Lichtenstein passport grants access to.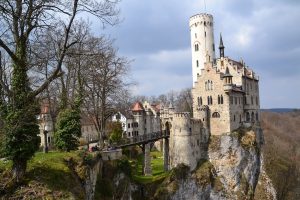 33. Estonia
Estonia is moving on up the list. In 2018, a passport from this Northern country had visa-free access to only 165 countries in the world—it now has access to 180. Similar to other countries in the European Union, Estonian citizens can live and work in any country within the EU.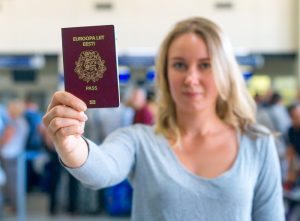 32. Slovenia
Slovenia's minimalist passport design is modest, considering it can go to 180 countries around the world with ease. This beautiful country in the EU is underrated as a travel destination, and it's also one of the healthiest countries in the world. Is that because having fewer travel restrictions makes you healthier? Could be.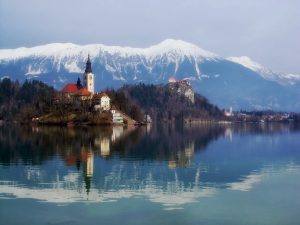 31. Latvia
Not only does Latvia have one of the most powerful passports in the world, with the freedom to go to 181 countries, but it also makes a strong case for dual citizenship. Since Latvian citizens can live and work in any EU country and free university tuition, it might be time to scour your family tree for any Kalniņš or Bērziņš.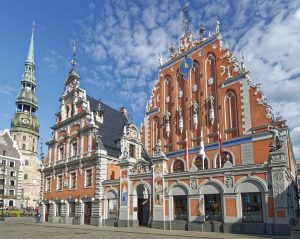 30. Iceland
The Icelandic travel document is one of the most powerful passports in the world, with access to 181 countries. However, it's also the most expensive among its Nordic neighbors. Citizens wanting to travel have to pay €105—about $118US—to be issued a new one or to have it renewed.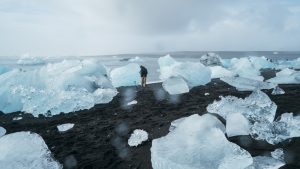 29. Slovakia
The Slovak passport grants entry to 181 countries, and those travel freedoms don't just go one way. Alongside other EU countries, Slovakia is ranked as one of the most welcoming countries, meaning that citizens of 93 countries do not have to apply for a visa upon entering Slovakia.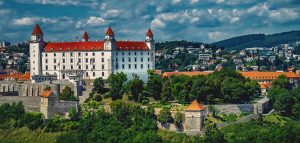 28. Lithuania
The Lithuanian "pasas" grants citizens seamless travel to 181 countries without a big bureaucratic hassle. Exclusions include Russia, China, Cuba, and most of the continent of Africa.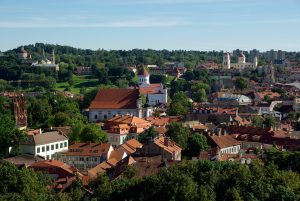 27. Hungary
The literal translation for the Hungarian world for passport, "útlevél," is "roadletter." Which makes perfect sense, considering its basically a letter—with some fancy enhancements—which allows the holder to travel roads. Hungarians have ease of travel on roads in 183 countries around the world.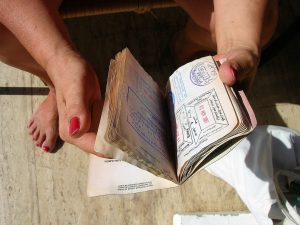 26. New Zealand
The Kiwi passport has one of our favorite designs, with a black cover and silver ferns gracing one side. New Zealanders are intrepid travelers, a reputation backed by the fact that they have one of the highest passport-holding percentages, with over 70% of citizens—about 3 million people—holding one.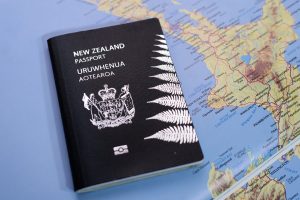 25. Malta
Not only are passports from Malta among the most powerful in the world—they're also the most wanted. Malta is one of the wealthiest countries in the world and has a lax tax system that makes it very attractive to rich expats looking to hold onto as much of their cash as they can.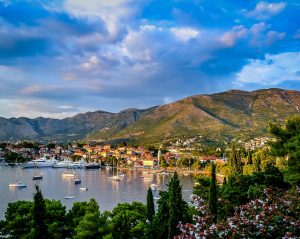 24. Czech Republic
Part of the EU, the Czech Republic has one of the most powerful passports in the world, granting its citizens access to 183 countries. Some of the few exceptions, which require applying for a visa prior to travel, are Mongolia, the Central African Republic, Equatorial Guinea, Namibia, and Australia.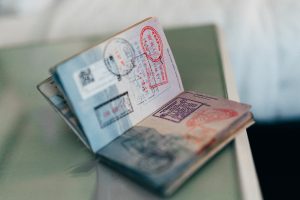 23. Canada
Since its introduction, the Canadian passport has been a favored target of counterfeiters, criminals, and agents of foreign governments. In 2015, a fake or altered Canadian passport can cost as much as $3,000 on the black market, almost three times higher than fake or altered EU passports. The Canadian passport is so valuable, even government officials have been caught selling them.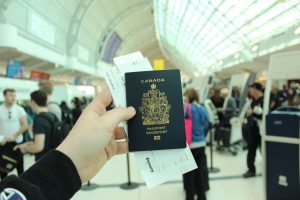 22. Australia
Perhaps the Australian passport gets its power from the two fierce residents emblazoned on its cover design. That's right, the navy blue document features a kangaroo and an emu, two famously dangerous Aussie animals that don't let anybody tell them where they can and can't go—just like its citizens, who have visa-free travel permissions in 184 countries.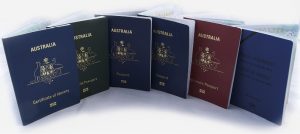 21. United States
The US passport has been sliding down the ranking of the most powerful passports in the world for years. This is not because it allows less access, however, but because other countries are outpacing it in terms of international agreements that make entry easier for travelers. But who knows—perhaps that will change after the next election.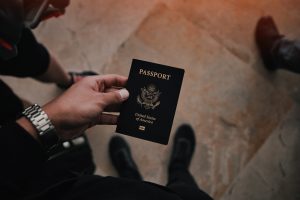 20. United Kingdom
One of the only European countries that have seen its position in the ranking weaken in the last few years is the UK. With Brexit, trips abroad will no doubt become more complicated for citizens. A rollout of the new British passport has already started, with the most noticeable change being the color, which went from EU burgundy to a listless navy.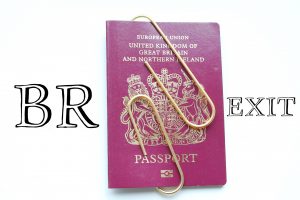 19. Norway
Scandinavian design is ultra trendy right now, finding its way into architecture, interior design, and fashion runways. Norway hasn't missed the chance to spruce up their official documents, as well. The Norwegian Passport is a work of art, and so good-looking that we would have trouble letting any of the 184 countries it can get into mar it with a customs stamp.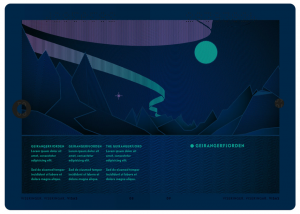 18. Greece
Did you know that on all official documents, Greeks are considered, rather than citizens of Greece, members of the "Third Hellenic Republic?" Not only does that sound super cool, but it also evokes the enduring mythology of which the rest of the world is so fond. And having a Greek passport is as good as having a Trojan Horse, with smooth passage into 184 countries.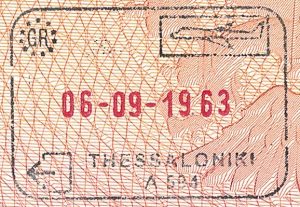 17. Belgium
Aside from getting you into 184 countries with no strings, the Belgian passport has a cool cover with an embossed design. However, getting one might be a bit tricky. In 2013, Belgium tightened the requirements for citizenship, so unless you already hold one, getting one might be a bit of a challenge.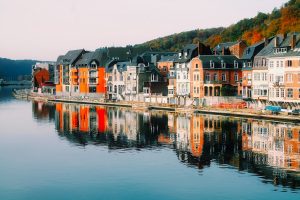 16. Switzerland

The Swiss passport would definitely stand out in a crowd—it's bright red cover design, styled after the country's flag, looks a little like a first aid manual. Not that that's a bad thing, since it's color would make it easier to find in a carry-on full of snacks, travel pillows, hand sanitizer, headphones, and multiple chargers.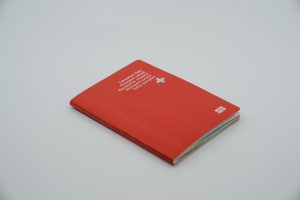 15. Portugal
Portuguese passports gain visa-free entry to 185 countries. Even before they're filled with stamps, the inner pages of this "passaporte" are interesting to look at. They contain images of 20 UNESCO World Heritage sites in Portugal, like the incredible Belém Tower, which looks like it could have been a location in Game of Thrones (it wasn't).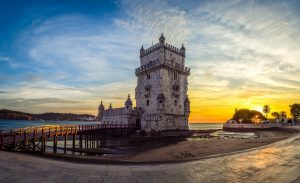 14. Netherlands
Being able to travel practically anywhere visa-free puts a whole new meaning to the phrase, "Let's go Dutch." The "paspoort" gives Dutch citizens access to many countries, with few exceptions, like Russia, China, Cuba, and others.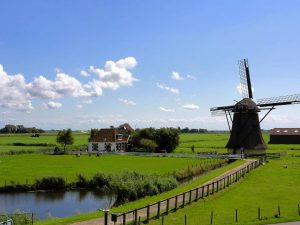 13. Ireland
The Irish must be really chuffed that they have a more powerful passport than the English—and rightly so, since no one has ever hollered, "The Irish are coming" in warning. It has access to 185 countries, giving the Irish awesome travel reach. Not Irish? Not to worry—in some cases, even non-citizens can qualify for a passport.
12. Austria
When it comes to travel freedoms, Austrians have a few advantages. Their passport is already one of the most trusted in the world, but the country goes the extra mile and allows people to carry two of them. Why? To circumvent certain travel restrictions. For example, some Arab countries do not allow entry with Israeli passport stamps, so having a passport with a clean rap allows Austrian citizens to get in.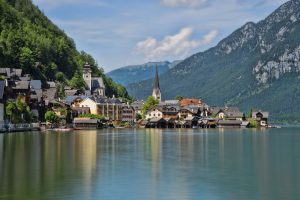 11. Sweden
Having a Swedish passport gives the holder great travel freedoms, but those freedoms now come with great responsibility. Recently, Sweden introduced mandatory military service for its citizens, joining 25 other countries around the world that require men and women to serve for a specified amount of time.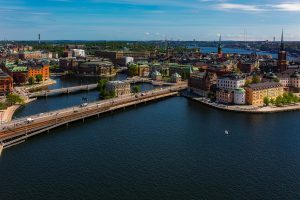 10. France
Being French has a lot of advantages—good bread, good cheese, and it was recently ranked as the best nationality in the world. However, the advantage of having a French passport which we'd appreciate the most would be skipping to the front of the EU line at the airport. It's the little things.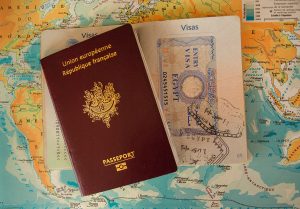 9. Spain
Your standard Spanish passport gives you access to 187 countries without restrictions. Interestingly, Spain also has a special version of the document called a Collective Passport, issued for the specific purpose of pilgrimages. Guess that makes sense for the country with one of the most famous pilgrimage sites in the world.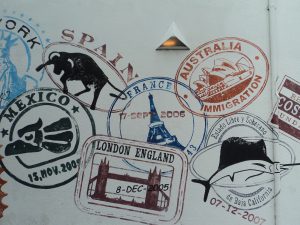 8. Luxembourg
This tiny country in Europe is practically the best at everything—it's also one of the richest countries in the world, and one of the healthiest. That's one of the reasons Luxembourg is perceived so positively internationally. As a result, its citizens have a great deal of freedom when it comes to travel.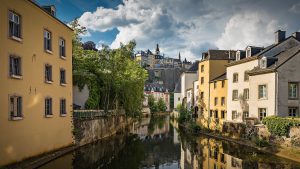 7. Denmark
With access to 187 countries without needing a visa, Danes have superior travel mobility. The original burgundy design is also issued in two other versions for the Kingdom of Denmark's other territories, Greenland and the Faroe Islands, although all citizens have the same nationality.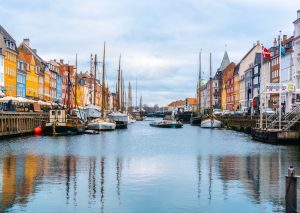 6. Italy
Italian passports have ranked high on the index for a long time, placing in the top five since the index began in 2006. While an Italian "passaporto" gives you access to every EU country without extra paperwork, holders still need to apply in advance for a visa to visit Russia, China, India or 35 other destinations.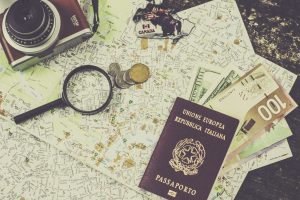 5. Finland
With a Finnish passport, you could visit 188 countries in the world without a visa—but the coolest thing about the burgundy booklet isn't where it can go, but what's inside. Passports from Finland are also flipbooks; the inner pages contain drawings of an elk that when flipped rapidly show the elk in motion.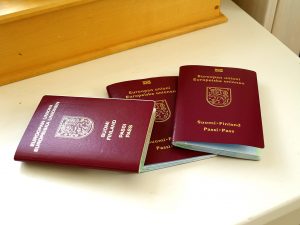 4. South Korea
Korea's better half has a mighty travel document—but it's most recent version has sparked a lot of controversy. When the passport covers switched from dark green to dark blue in 2020, people complained that the new design made it look too much like the North Korean one.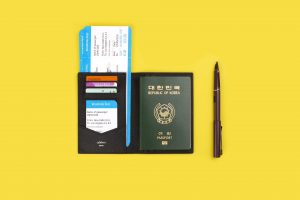 3. Germany
Though it's not the most powerful passport in the world, German citizens do hold the most powerful passport in the EU. The no-nonsense red booklet is like an all-access pass to 188 out of 200 countries around the globe.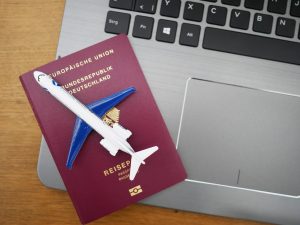 2. Singapore
Not like we needed another reason to visit Singapore, but it also has one of the world's most powerful passports (Japan has access to Suriname, whereas Singapore doesn't.) There's one unfortunate side effect though. The travel-friendly document has become a target for counterfeiters, who make fake copies of the booklet for anyone willing to pay top dollar for it.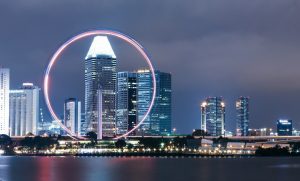 1. Japan
Japan's passport has the highest travel mobility overall. It grants access to 191 countries visa-free or with visa-on-arrival, according to the 2020 Henley Passport Index. Ironically, only 23% of Japanese citizens actually have a passport, and when they do travel they tend to prefer nearby destinations like Singapore and Macau. Can't say we blame them.